Jamie Chung bio: Age, height, ethnicity, Lovecraft Country
Jamie Chung is an American actress, blogger, and former reality television personality. Chung first gained fame in 2004 as a cast member on the MTV reality series The Real World: San Diego and subsequently through her appearances on its spin-off show, Real World/Road Rules Challenge. The actress is also famously known for her recurring role as Mulan in ABC's smash hit Once Upon a Time. Today, she stars as Ji-Ah in the trippy HBO drama Lovecraft Country.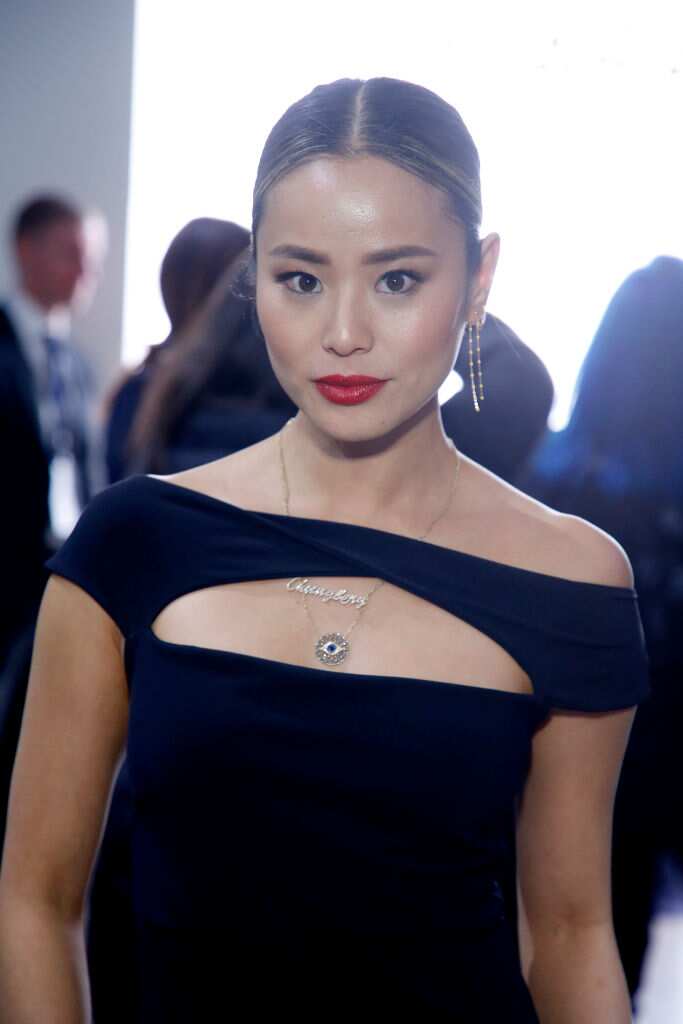 Chung is a reality TV star turned actress with over 50 acting credits to her name. Since her debut in the entertainment industry in 2004, she has bagged several roles in hit TV shows and movies. Here is her story.
Jamie Chung profile summary
Birth name: Jamie Ji-Lynn Chung
Date of birth: April 10, 1983
Birthplace: San Francisco, California, USA
Nationality: American
Height: 5' 6¼" (1.68 m)
Weight: 50 kg (110 lbs)
Body measurements: 33-23-34 inches
Bra size: 32B
Body type: Slim
Dress size: 2 (US)
Hair colour: Dark brown
Eye colour: Dark brown
Star Sign: Aries
Occupation: Actress, Blogger, Former Reality Television Personality
Years active: 2004-present
Early life and family
Chung was born on 10th April 1983 in San Francisco, California, USA. As of 2020, Jamie Chung age is 37 years old.
Chung and her older sister are second-generation Korean Americans, raised by "traditional" parents who moved to the United States in 1980, and who ran a hamburger restaurant.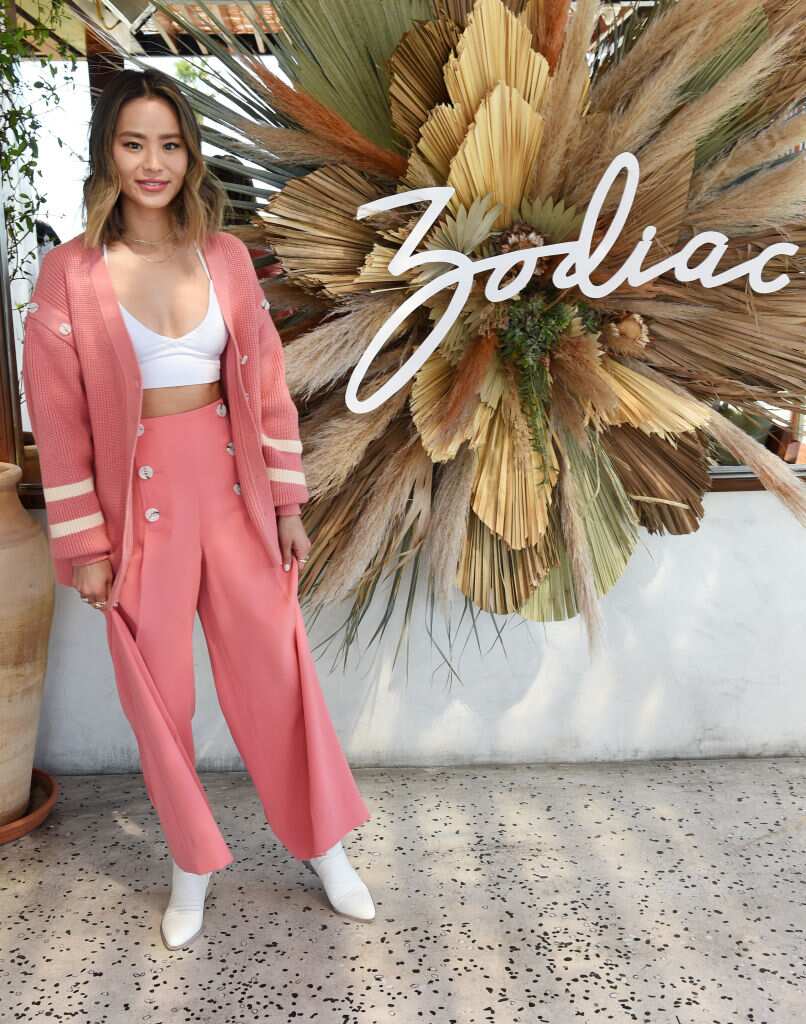 Education
The actress graduated from Lowell High School in San Francisco, California, in 2001. She then studied Economics at the University of California, Riverside, and graduated in 2005. She was a member of the Kappa Kappa Gamma sorority.
She has also studied Taekwondo.
Career
The actress' big break came in 2004 when she was working in a sports bar. MTV held auditions for The Real World there. She tried out, and was successful, appearing in the San Diego-based 14th season of the reality TV series.
She then launched her acting career, making her debut with a small part in Veronica Mars (2006). She then bagged roles in other TV series, including Days of Our Lives (2007) and Greek (2007-2008).
She transitioned into feature films with such projects as Sorority Row (2009), Sucker Punch (2011), and The Hangover Part II (2011).
To date, the actress has more than 50 acting credits to her name.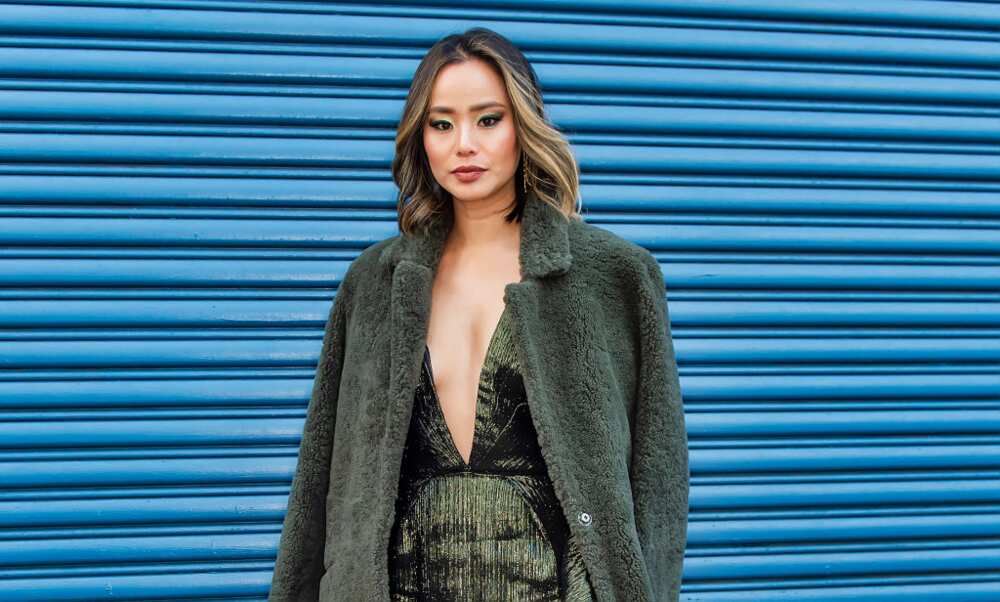 Jamie Chung movies and TV shows
The actress has featured in the following productions:
The Misfits (post-production) - Violet
Lovecraft Country (2020) - Ji-Ah
Big Hero 6: The Series (2017-2020) - Go Go / Passerby 3 / Woman / ...
Dangerous Lies (2020) - Julia
Awkwafina Is Nora from Queens (2020) - Young Grandma
Death (2019) - Death (voice)
Sherwood (2019) - Rose Trefgarne
The Gifted (2017-2019) - Clarice Fong / Blink
Kingdom Hearts III (2019) - Go Go Tomago (English version, voice)
Big Chibi 6: The Shorts (2018) - Go Go
Steve Aoki Feat. BTS: Waste It on Me (2018)
Ctrl (2018) - Simone Burke
1985 (2018) - Carly
Visa Vows: The Wedding Expenses Credit Card (2017)
Casual (2017) - Tina
Band Aid (2017) - Cassandra Diabla
Office Christmas Party (2016) - Meghan
Gotham (2016) - Valerie Vale
Flock of Dudes (2016) - Katherine
Once Upon a Time (2012-2016) - Mulan
Already Tomorrow in Hong Kong (2015) - Ruby
A Year and Change (2015) - Pam
Resident Advisors (2015) - Olivia
Big Hero 6 (2014) - Go Go (voice)
Frank Miller's Sin City: A Dame to Kill For (2014) - Miho
Believe (2014) - Janice Channing / Channing
Flight 7500 (2014) - Suzy Lee
Bad Johnson (2014)
Rudderless (2014) - Lisa Martin
The Hangover Part III (2013) - Lauren
The Asset (2012) - May Kent
The Man with the Iron Fists (2012) - Lady Silk
Premium Rush (2012) - Nima
SAF Seeking... The Morning Afterglow (2012)
It Has Begun: Bananapocalypse (2012) - Jamie Chung
Knife Fight (2012) - Kerstin Rhee
Eden (2012) - Eden
The Hangover Part II (2011) - Lauren
Sucker Punch (2011) - Amber
Grey's Anatomy (2010) - Trina Paiz
Grown Ups (2010) - Amber Hilliard
Burning Palms (2010) - Ginny
Sorority Row (2009) - Claire
Princess Protection Program (2009) - Chelsea
Battlecast Primetime (2009) - Cast of Uprising - Guest
Castle (2009) - Romy Lee
Dragonball Evolution (2009) - Chi Chi
Samurai Girl (2008) - Heaven Kogo
Greek (2007-2008) - The Tri-Pi Sister / Siena
Katrina (2007) - Ella
CSI: NY (2007) - Misty
Days of Our Lives (2007) - Cordy Han / Cordy
ER (2007) - Jin Kim
I Now Pronounce You Chuck & Larry (2007)
Veronica Mars (2006) - Flirting Girl
Her role in Lovecraft Country
In HBO's new drama series Lovecraft Country, Jamie plays Ji-Ah, a young nurse living in the city of Daegu during the Korean War, who falls hard for the show's leading man, U.S. soldier Atticus Freeman (played by Jonathan Majors). Ji-Ah is harbouring a terrible secret that is a dealbreaker.
Speaking about the role, Jamie revealed:
"With this role, I had to be in tune with my sexuality. I've never done that before,"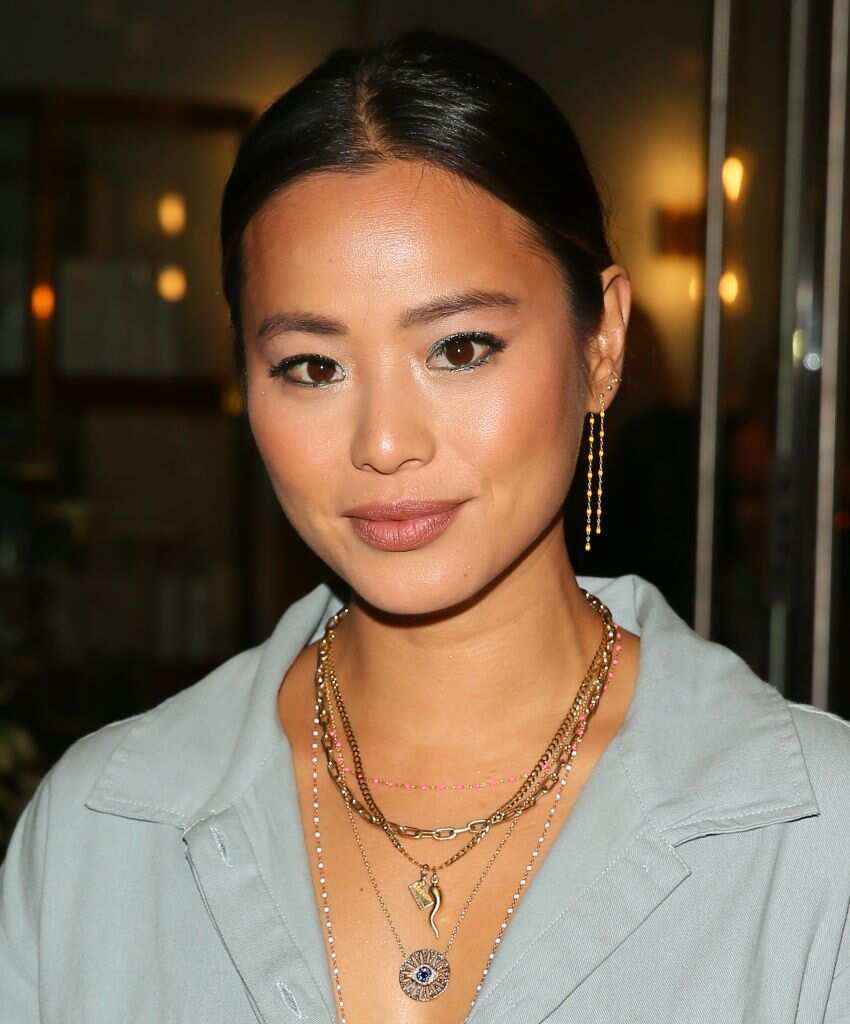 Blog
Jamie is also an avid follower of the fashion industry. She shares her experiences and advice related to food, travel, and other related topics on her blog, What the Chung?
Jamie Chung net worth
According to Celebrity Net Worth, Jamie has a net worth of $5 Million.
Who is Jamie Chung husband? - The Jamie Chung Bryan Greenberg love story
Jamie Chung and Bryan Greenberg crossed paths with each other long before they began dating and only hung out until a year after their official first date.
In an exclusive interview with Us Weekly in 2017, Jamie revealed,
"[We met] like 10 years ago...But I was barely starting off, Bryan was working. We just so happened to recently work with the same producers — Scott Rosenberg, Andre Nemec, Josh Appelbaum — and they kept talking about this Bryan guy. I was like, 'Who is this Bryan guy?' I thought he was really cute, saw him around town, saw him once at a party and we hit it off. But it was very respectful and a conversation that lasted a little too long."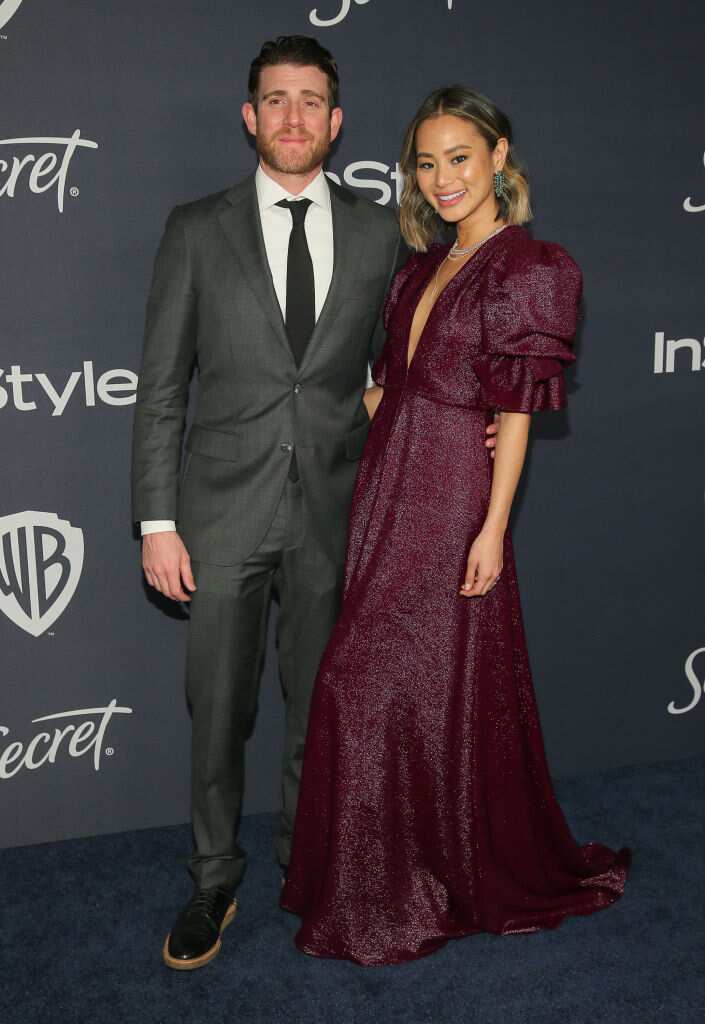 She continued,
"And then we met each other in New York again, went on a date and then we didn't talk for a year. And then we started dating in L.A. So it was kind of like a five-year process...It really was like missed opportunities, missed timings, different cities and then finally we ended up in the same city together."
Following a 22-month-long engagement, Bryan Greenberg and Jamie Chung exchanged vows in Santa Barbara, California, on Saturday, October 31, 2015. Bryan wore a blue tux for the wedding while Jamie dazzled in a Victorian-style lace gown with a high collar (one of two dresses she wore that day).
As reported by Us Weekly, the couple kicked off their wedding weekend with a costume party on Friday, October 30. A source told Us:
"A good party is really important to them!...They want everyone to have a lot of fun at the wedding."
But everything hasn't always been smooth sailing for the couple. The pair briefly split - but for like 5 days.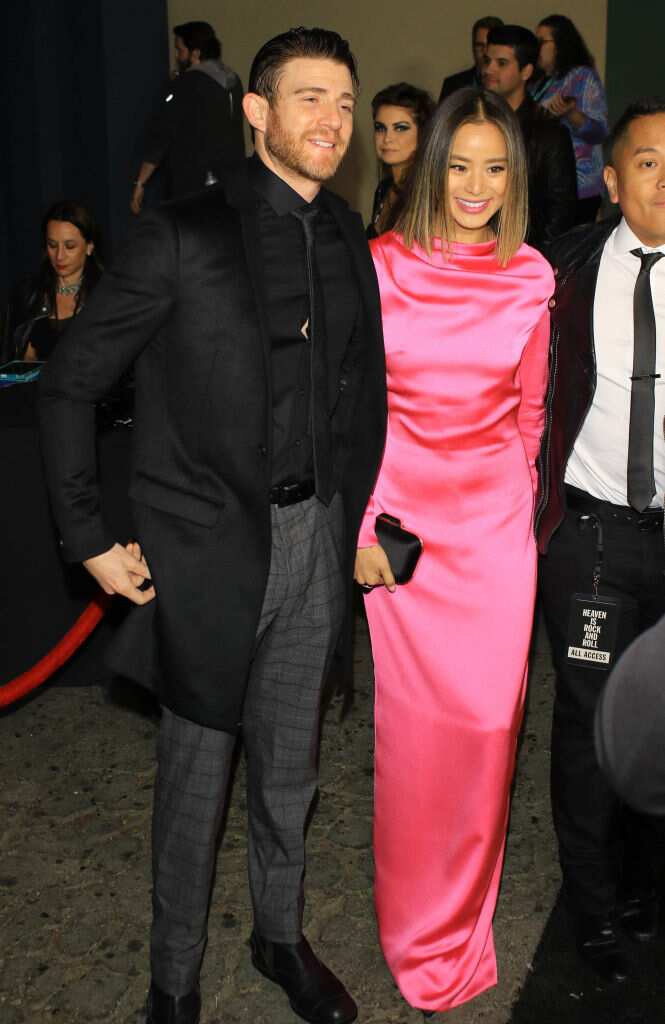 Jamie Chung measurements
Jamie Chung hot body measures 33-23-34 inches at the bust, waist, and hips respectively. The actress weighs approximately 50 kilograms, while Jamie Chung height, according to her IMDb bio, is 5' 6¼" (1.68 m).
What ethnicity is Jamie Chung?
Jamie and her older sister are second-generation Korean Americans, raised by Korean parents who moved to the United States in 1980.
This means that Jamie Chung ethnicity is Korean.
Are Jamie Chung and Alexa Chung related?
Sharing a surname whose bearers are generally people of Chinese or Korean descent, many people seem to believe that Jamie Chung and Alexa Chung are sisters, but no, they are not related. They were even born in different countries.
Jamie, whose parents are Korean immigrants, was born on April 10, 1983, in San Francisco, California. Alexa was born later the same year on November 5 in Privett, Hampshire, England, to parents of mixed Chinese and English descent.
Alexa Chung is fairly tight-lipped when it comes to her family, but the model actually has two brothers, Jamie and Dom, and a sister, Natalie.
Can Jamie Chung speak Korean?
The actress revealed, via ET Online,
"I speak conversational Korean to my parents. I can order in Korean, but I've never had a role where I was required to speak Korean for the entire episode,"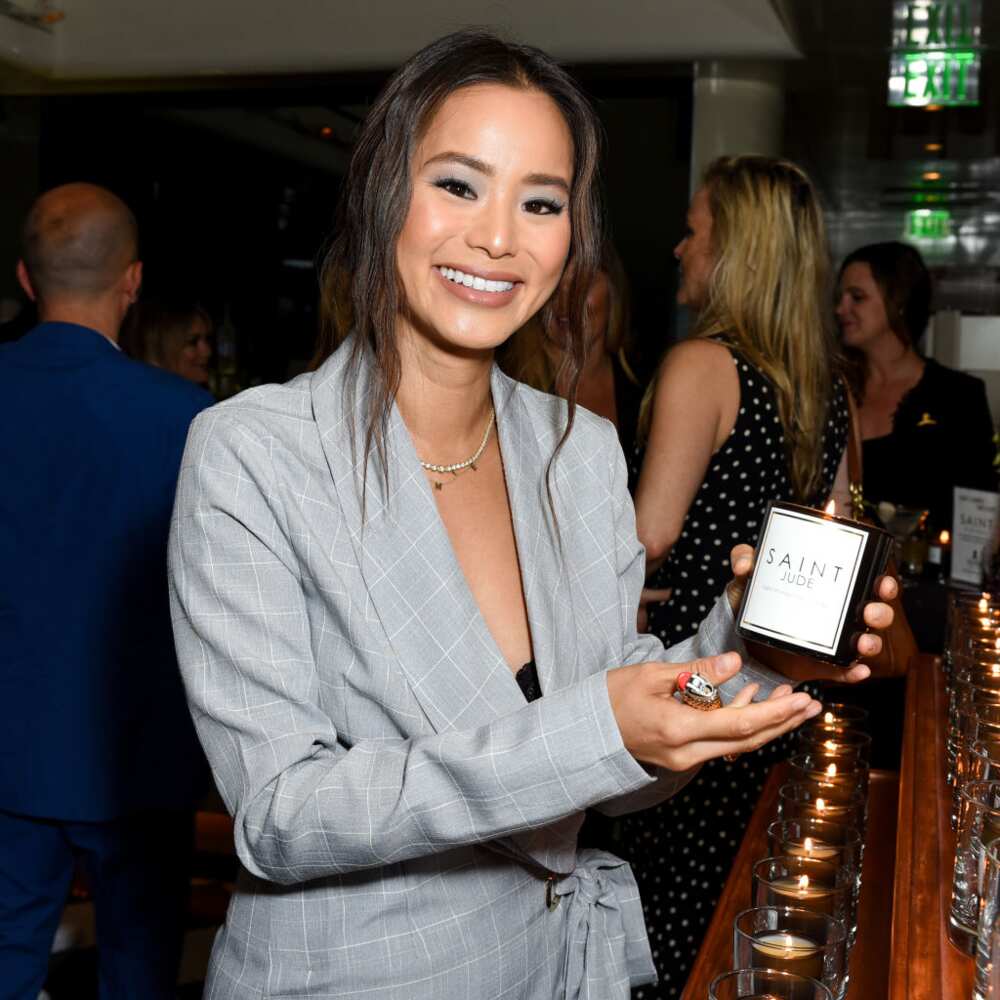 In an interview with The Washington Post, the actress said,
I don't speak Korean fluently. You know, my parents immigrated to San Francisco in the '80s. Their first language is Korean, but it's like a typical American story where you want to fit in and don't want to go to Korean school on Saturdays. And so [the episode] was kind of a reintroduction to my own culture. My parents rarely speak about the war. First of all, they're not big communicators, but they never expressed their experiences of what it was like to live through something like that. My father — he's in his 80s — he lived through the war and it's a really sore subject.
Jamie Chung is an incredibly talented actress who portrays every role assigned to her perfectly. If you would like to watch her in action, then start watching Lovecraft Country.
READ ALSO: Joaquina Kalukango bio: Age, parents, boyfriend, Lovecraft Country
Legit.ng recently reported about the life of Joaquina Kalukango, an actress, known for Lovecraft Country (2020), Instinct (2018), and One Night in Miami (2020).
The celebrity is also a theatre actress. Her Broadway credits include The Color Purple, Holler If Ya Hear Me, and Godspell. Off-Broadway, Kalukango has appeared in Our Lady of Kibeho (Signature), Antony and Cleopatra (The Public Theater and Royal Shakespeare Company), Emotional Creature (Signature and Berkeley Rep), Hurt Village (Signature), and Rent (NWS). The actress currently plays Hanna in the new HBO drama Lovecraft Country.
Source: Legit.ng