Love Island USA 2020: Winner, cast, couples
Love Island is a sizzling dating reality television show. The matchmaking on the show begins as a group of single "Islanders" come together in a stunning villa in Las Vegas, ready to embark on a summer of dating, romance, and ultimately, relationships. The first episode of Love Island USA 2020 aired on 24th August 2020. Here is all you need to know about the summer series.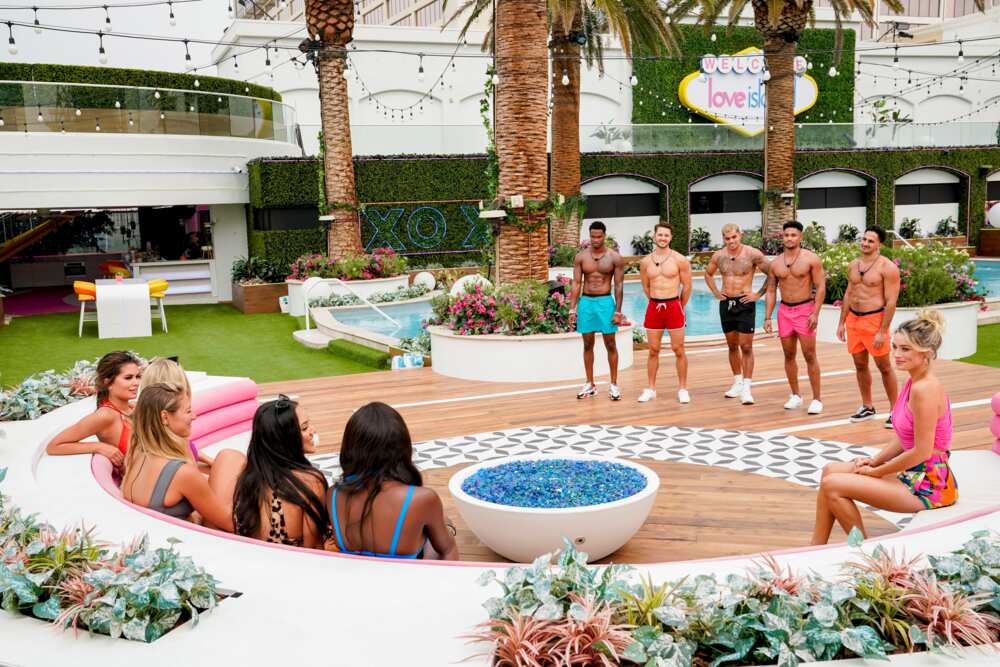 The reality show brings together beautiful and handsome contestants from different parts of America. Selected contestants couple up and compete to win not only love but also a $50,000 cash prize.
Arielle Vandenberg is the host of the show and Matthew Hoffman is the narrator. All fresh air on the ITV2 network.
How does Love Island USA 2020 work?
Each contestant must have a partner to remain in the villa. Anytime a recoupling occurs, a contestant without a partner is sent home.
Viewers are also allowed the opportunity to vote for their favourite couples on the show. The couple with the most votes at the end of the show walks away with the cash prize.
When did the new Love Island start?
Majority of fans of the show were not sure if the return of the show was possible due to the increasing cases of COVID-19 in the country. However, the creators of the show went the extra mile, surprising its fans with the announcement of the summer Love Island 2020 start date.
The creators announced 24th August as the Love Island 2020 start date. The show has been running since then.
The last episode of Love Island USA season 2 is scheduled to air on Wednesday, September 30th.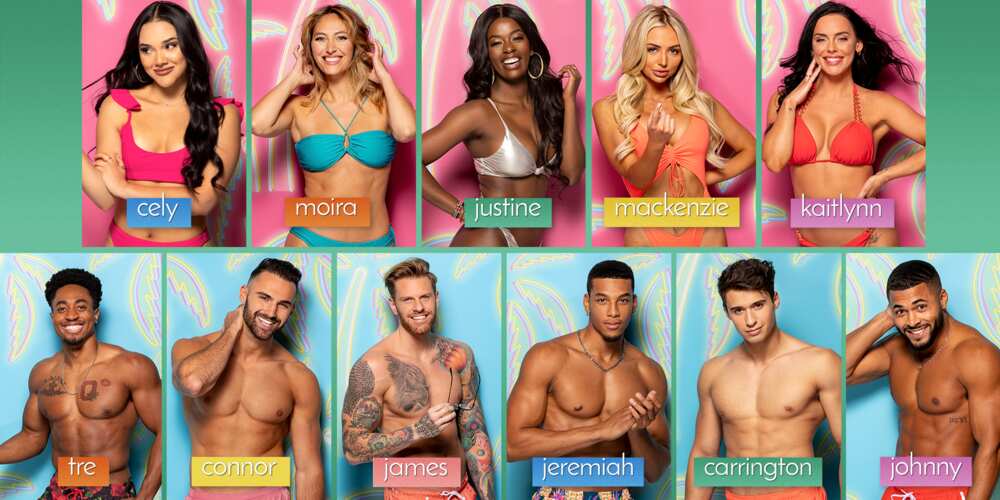 Love Island contestants 2020
As usual, CBS does not disappoint when selecting contestants. Below is the list of the show's initial contestants:
Cely Vazquez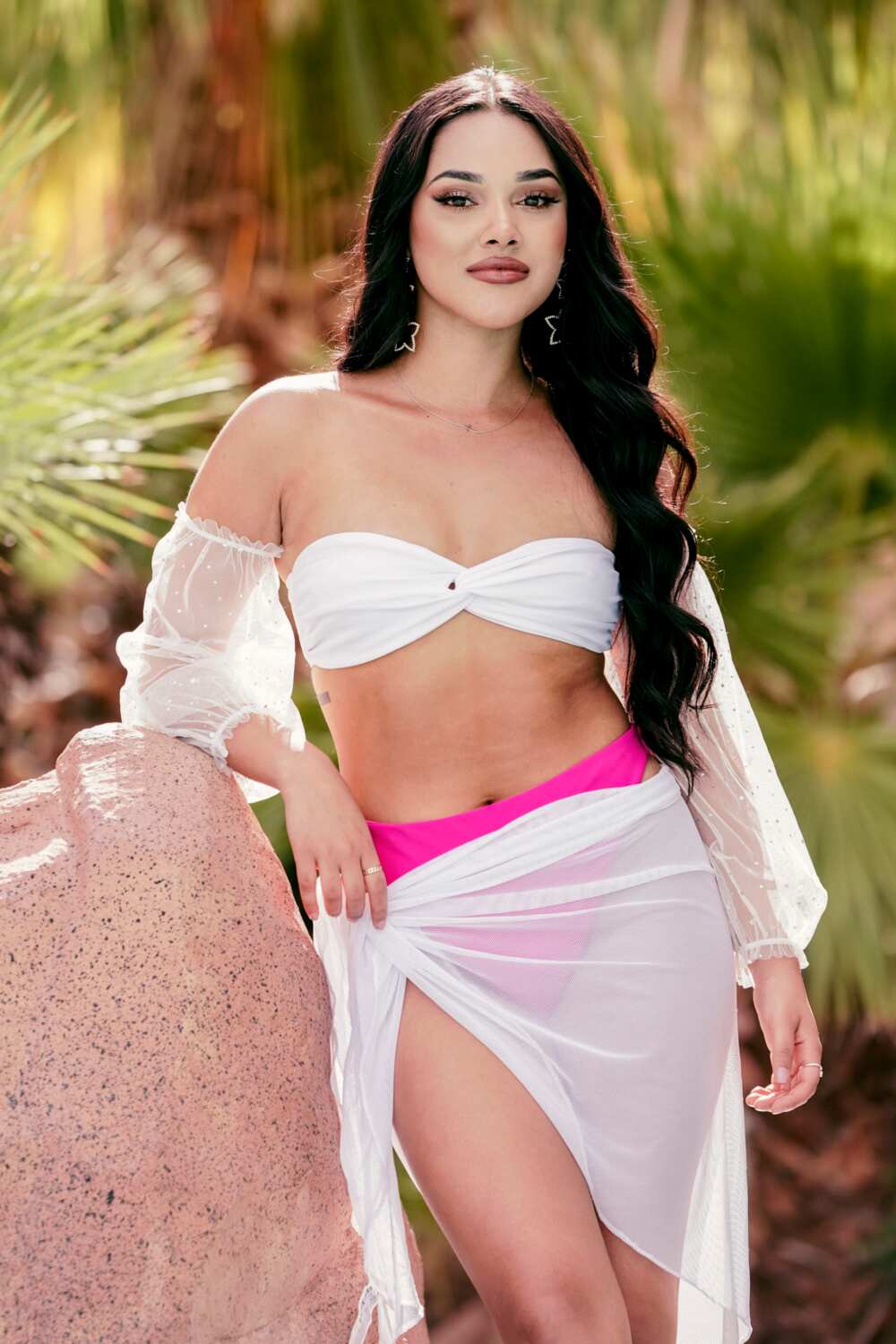 The 24-year-old grew up in the town of Manteca, and she is a fluent Spanish speaker. She holds a bachelor's degree in Criminal Justice from California State University, Sacramento.
Her previous relationship ended over a year ago due to compatibility issues. She looks forward to falling in love with a funny guy who will take her out on cute dates.
Moira Tumas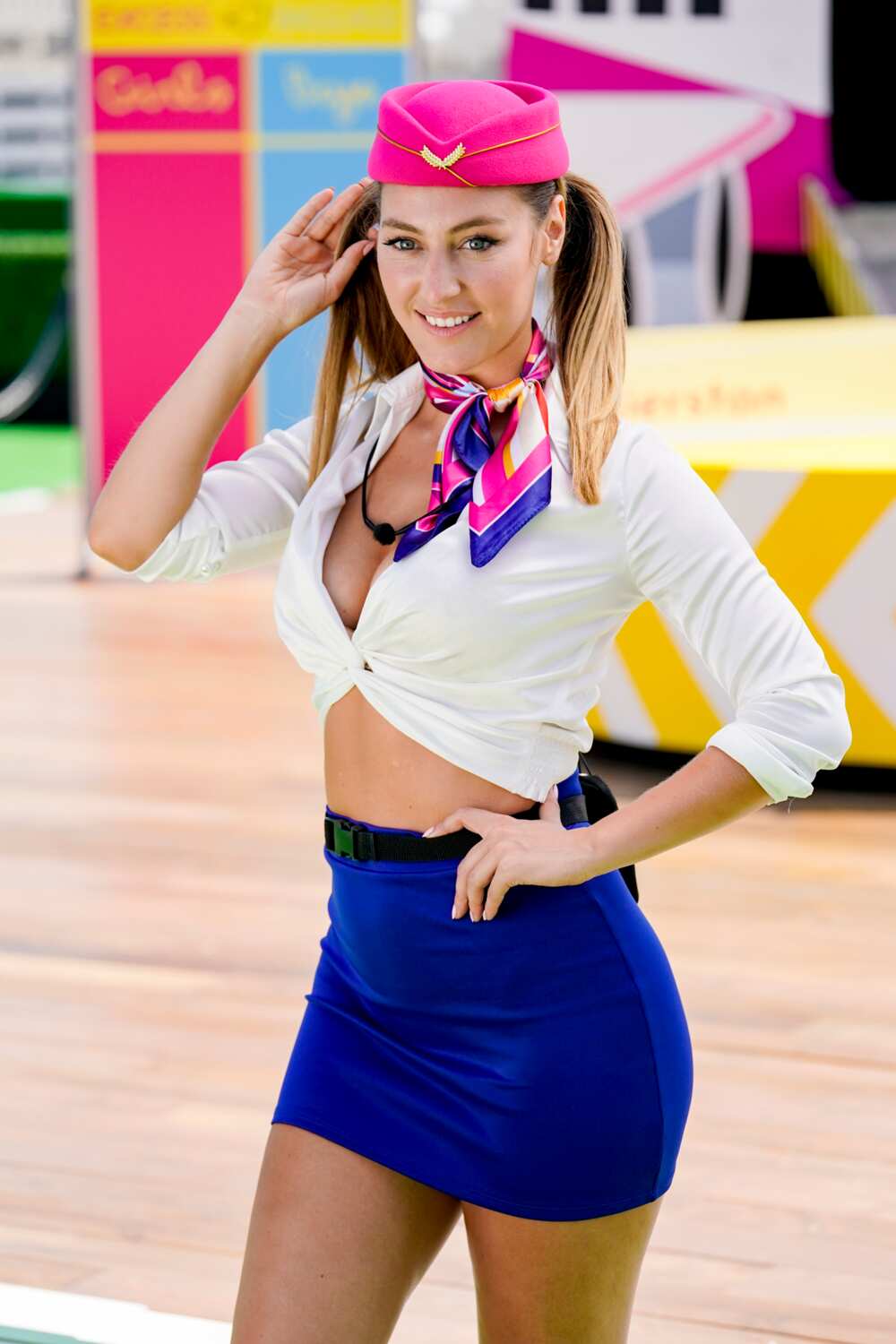 The Shopping Channel model is 28 years old as of 2020. She currently lives in Brielle, New Jersey. Moira broke up with her ex because he was not ready for marriage after eight years of dating.
She is on the show looking for an adventurous partner who she can enjoy life with for the next 80 years.
She is a fan of tennis, drawing, hot yoga, water skiing, paddleboarding, kayaking, and any artistic activity.
Justine Ndiba & Caleb Corprew - winner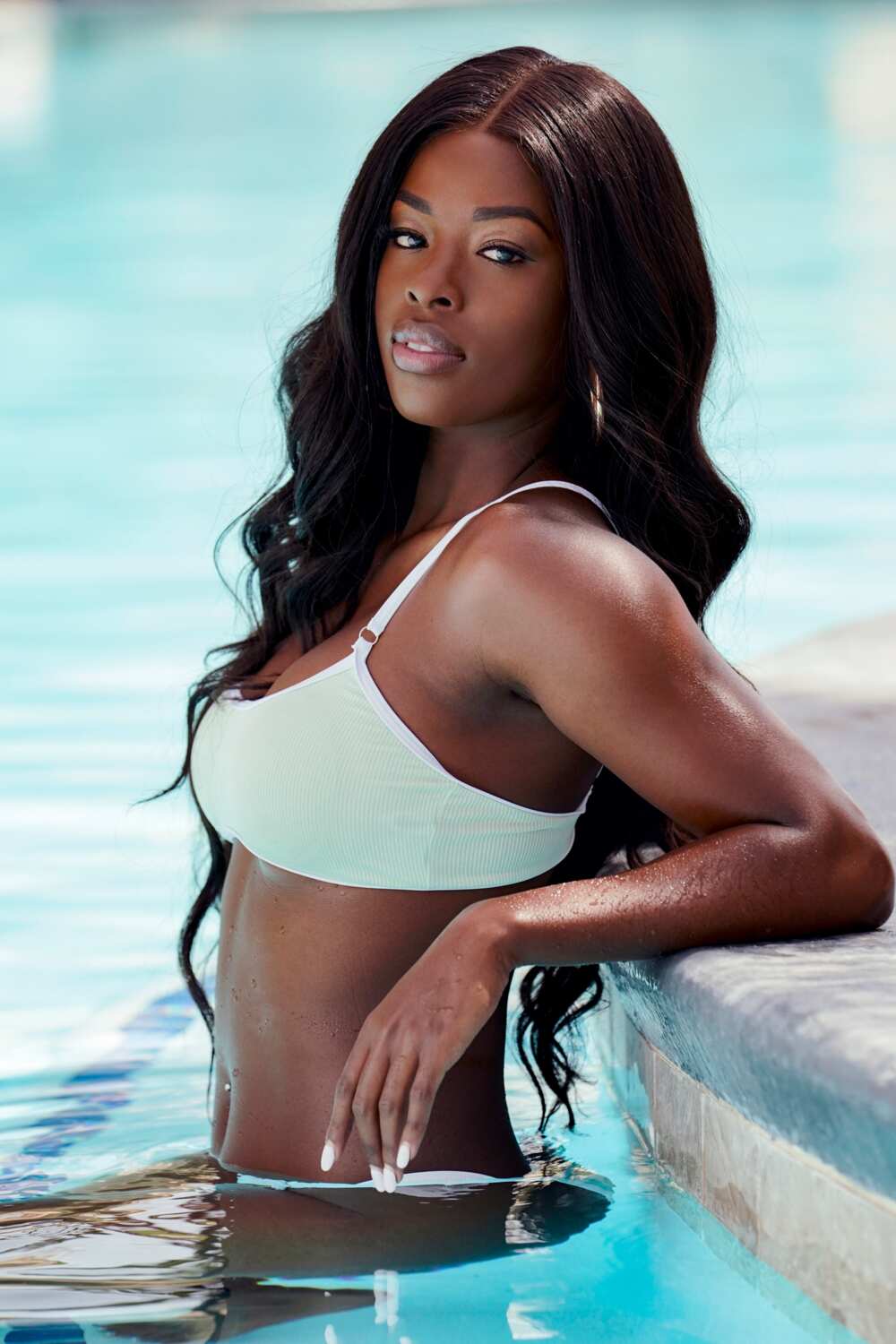 Justine Ndiba is a Billing coordinator and go-go dancer. She was born in the Democratic Republic of Congo. The beauty ended her six-year on-and-off-again relationship and is in Love Island to look for long-lasting love.
She currently resides in Rockaway, New Jersey. Justine is looking for a kind, tall, humble, respectful, and ideally Christian guy who will also be her friend.
Kaitlynn Anderson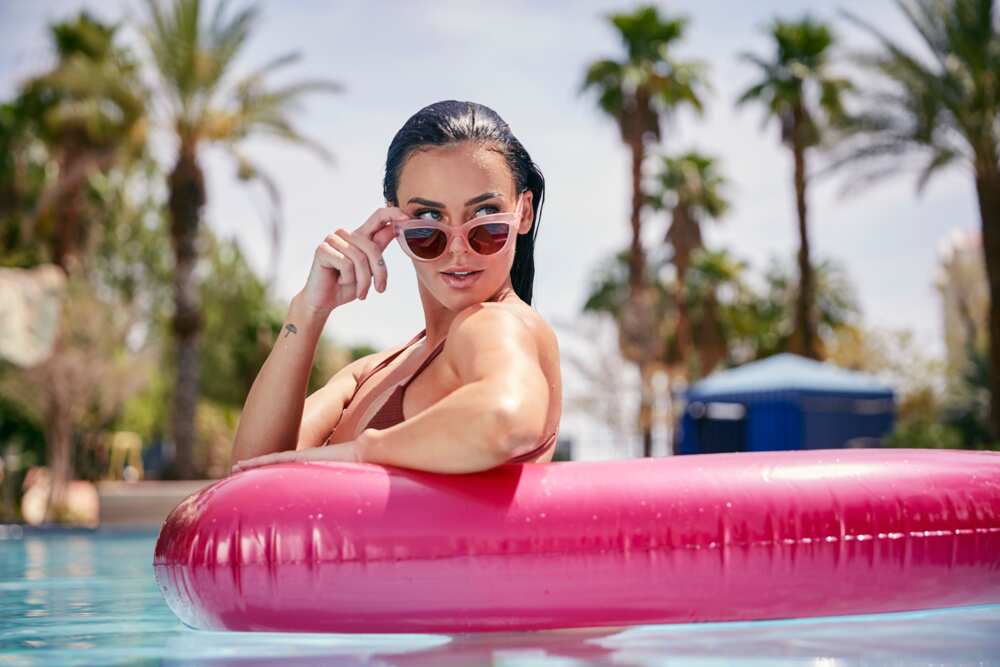 The 27-year-old is from Michigan. Currently, she works in promotions and describes herself as an individual with a big personality.
Kaitlynn has been single for over six years. She was hopeful that she would find "the One" on the show. Sadly, she was dumped on day five.
Mackenzie Dipman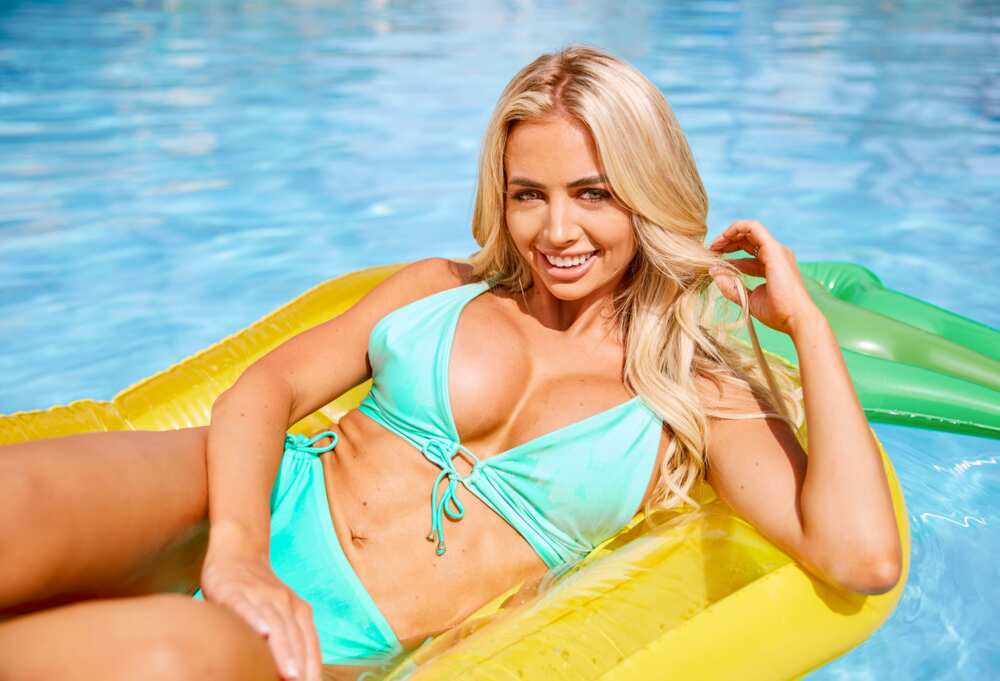 Mackenzie Dipman is a 24-year-old student currently living in Scottsdale, Arizona. She is a sports enthusiast, a trait she hopes to find in her new partner. Interestingly, all of her exes are millionaires.
Jeremiah White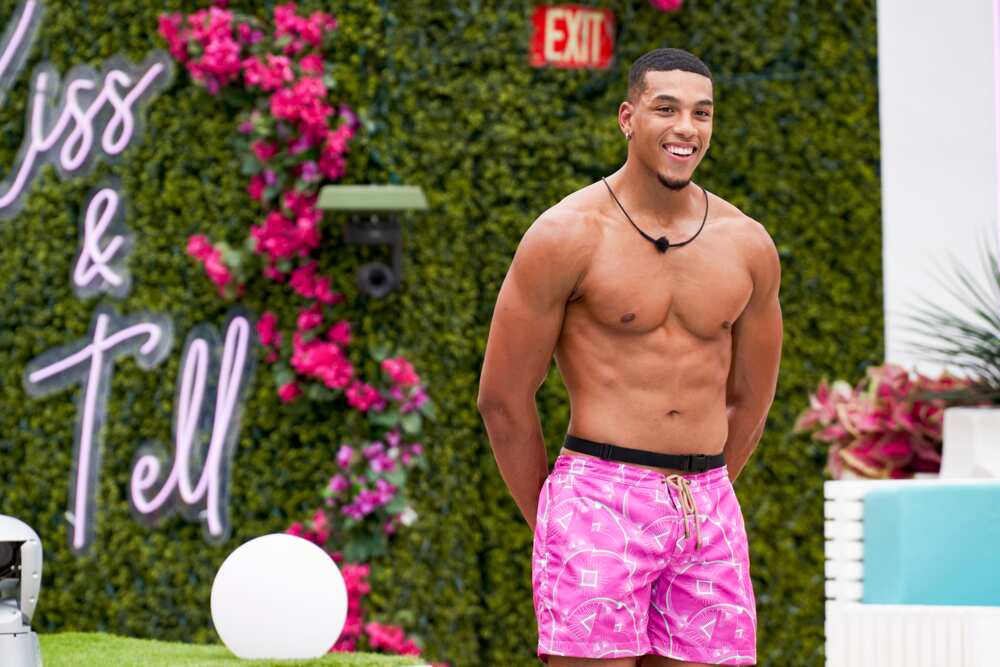 Jeremiah White is a 22-year-old Retail Sales Associate. He lives in De Kalb, Mississippi. He got into the villa with the hopes of looking for that special someone he could bring home to his mom. Unfortunately, he was dumped on day nine.
James McCool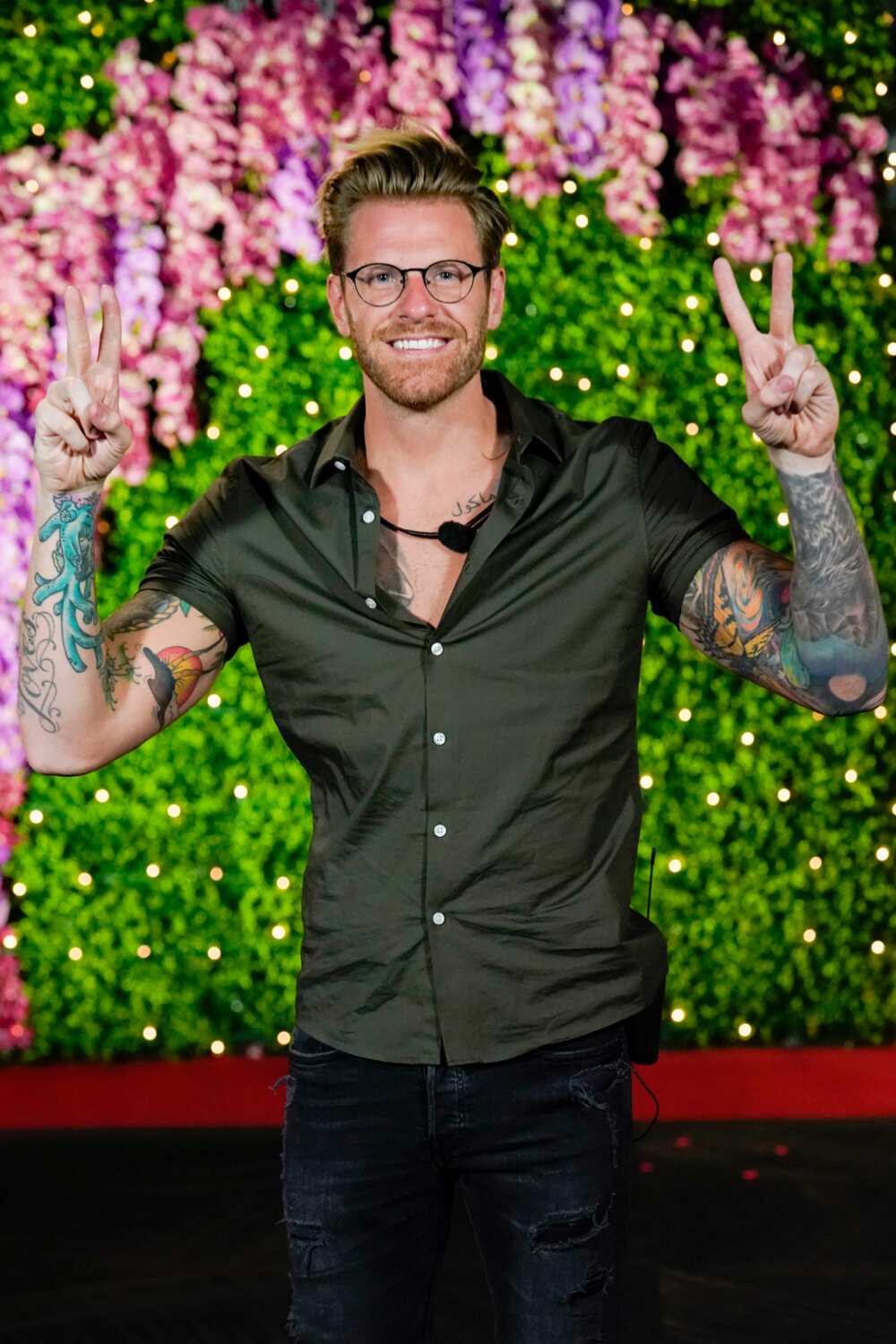 James McCool is a 27-year-old personal trainer who currently resides in Winchester, Virginia. Unfortunately, he was dumped from the Island on day nine.
Tre Forte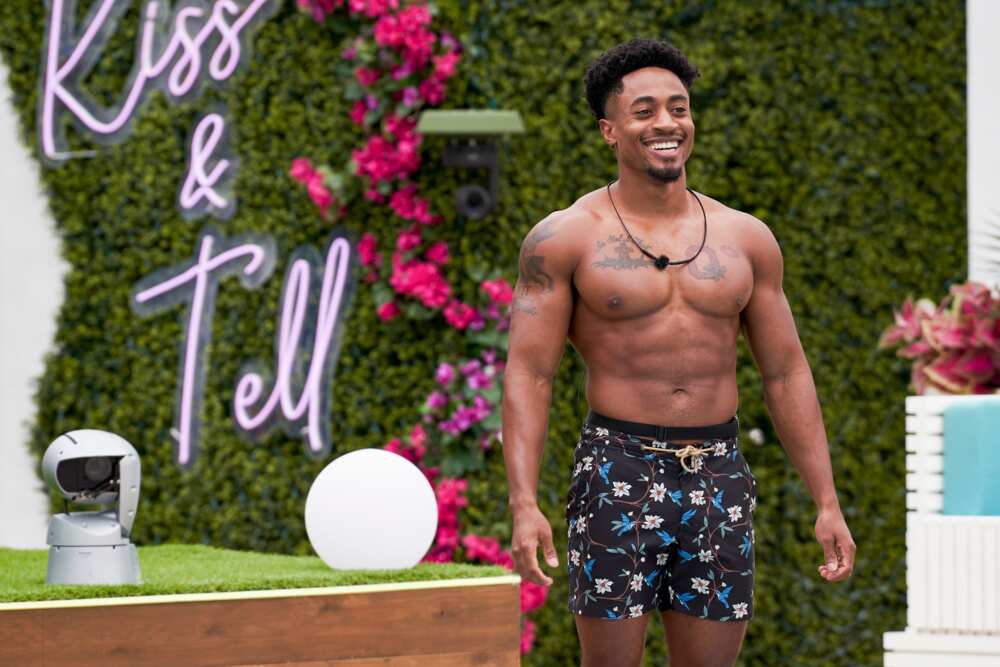 Tre Forte, aka The 'serial kisser' of 'Love Island', is a personal trainer. The 25-year-old resides in Boca Raton, Florida.
Like any other contestant, the former college athlete was hopeful of winning love and money, but that did not happen because he was dumped from Love Island USA alongside Lauren after a public vote put them at risk of elimination and the Islanders chose to keep other people in the villa.
Connor Trott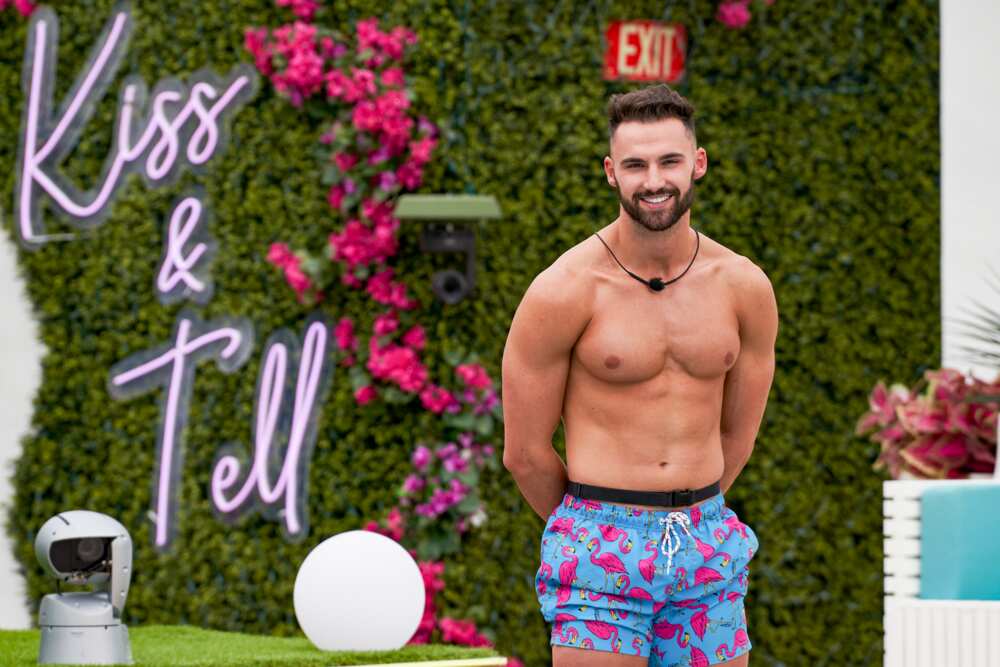 Connor Trott is a 23-year-old auditor residing in Pittsburgh, PA. He is a karaoke fanatic. His intention in the villa is to find an honest, romantic, and open partner.
Carrington Rodriguez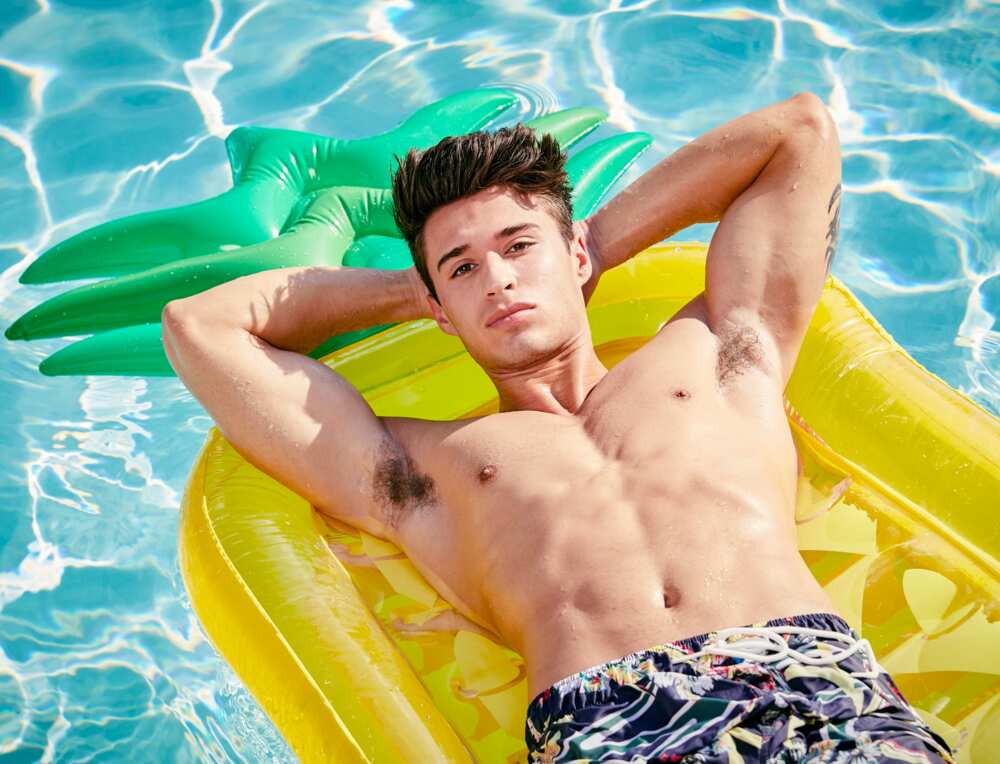 Carrington Rodriguez is a sales manager. The 22-year-old currently resides in Salt Lake City, Utah. He has been single for the past three years. Carrington is hopeful of winning the heart of a lady who will make him go "crazy inside."
Johnny Middlebrooks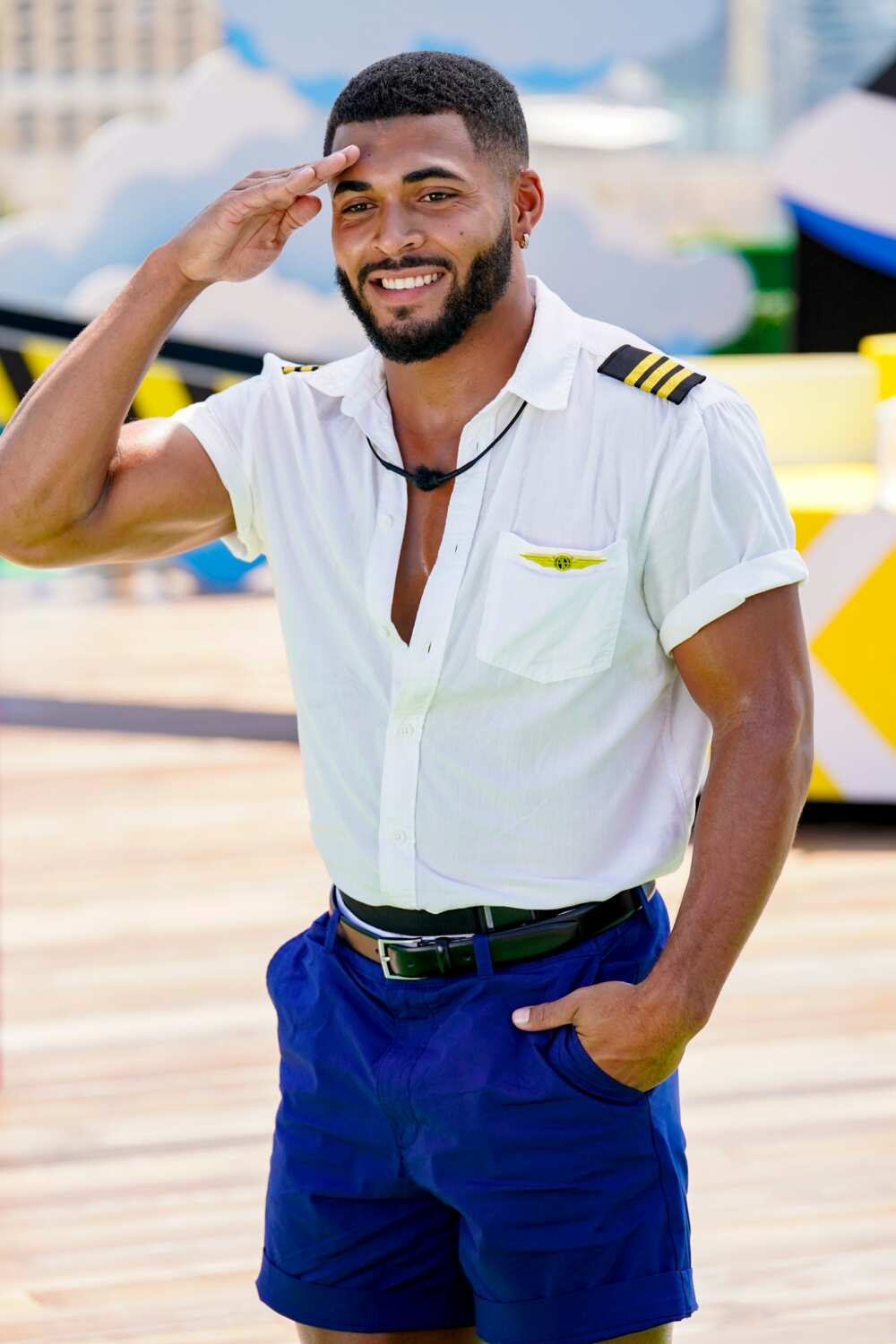 Johnny Middlebrooks is a 22-year-old Chesapeake, Virginia resident. He is in the villa to find his soulmate.
According to Johnny, he will make a good boyfriend because of his ability to listen, compromise, forgive, understand, and love.
First couples on the villa
Immediately the first contestants entered the villa, they paired as follows:
Tre and Cely
James and Moira
Connor and MacKenzie
Carrington and Kaitlynn
Jeremiah and Justine
Johnny did not get a partner. He was allowed 24 hours to choose one from those already paired.
New arrivals
The show began with 11 contestants, but others have been joining on the way to distract the couples. So far, these have been the new arrivals in the villa: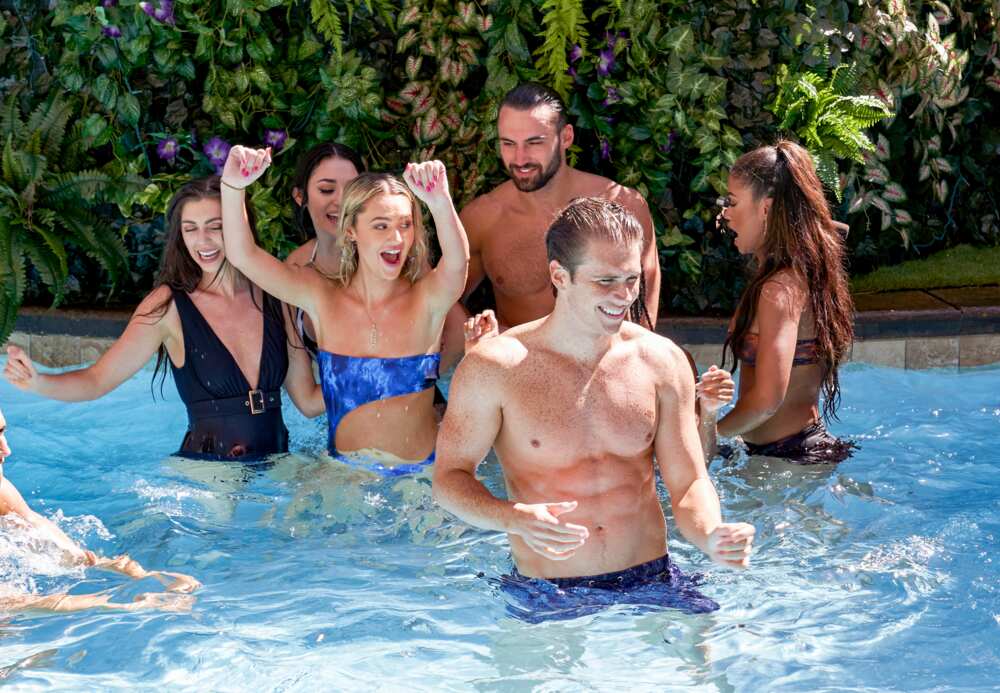 Patrick (Pat) Albasha, 28 years old
Calvin Cobb, 25 years old
Lauren Coogan, 28 years old
Caleb Corprew, 24 years old
Laurel Goldman, 22 years old
De'Andre Heath, 25 years old
Mike Jenkerson, 26 years old
Rachel Lundell, 21 years old
Jalen Noble, 27 years old
Aaron Owen, 26 years old
GiNiele (Gigi) Reitzell, 24 years old
Kierstan Saulter, 23 years old
Mercades Schell, 25 years old
Sheribel (Sher) Suarez, 22 years old
Faith Tyrell, 26 years old
Bennie Bivens, 24 years old
Noah Purvis, 24 years old
Bennett Sipes, 26 years old
Some of the new arrivals have been eliminated already, leaving a few of them in the villa.
The show is a few weeks from ending. Until then, all the Islanders stand an equal chance of winning the cash prize.
Who do you think will be Love Island 2020 winner? The results will be out in a few weeks from now.
Season 2 of Love Island USA 2020 is one of the most-watched dating reality TV shows in the world currently. Which couple do you think will walk away with the grand prize and love?
READ ALSO: BBNaija 2020 all facts: contestants, eviction rules, sponsors
Legit.ng recently highlighted everything a viewer ought to know before watching the BBNaija Lockdown show. In 2020, the show featured 20 contestants.
Contestants are evicted every week based on the number of votes – fewer votes result in an eviction. So far, 12 contestants have been evicted, Prince being the last one to leave the house.
Source: Legit.ng