Robin Tunney bio: age, height, net worth, movies and TV shows
Robin Tunney is an American actress widely known for her roles as Sarah Bailey in The Craft and Teresa Lisbon in the CBS show The Mentalist.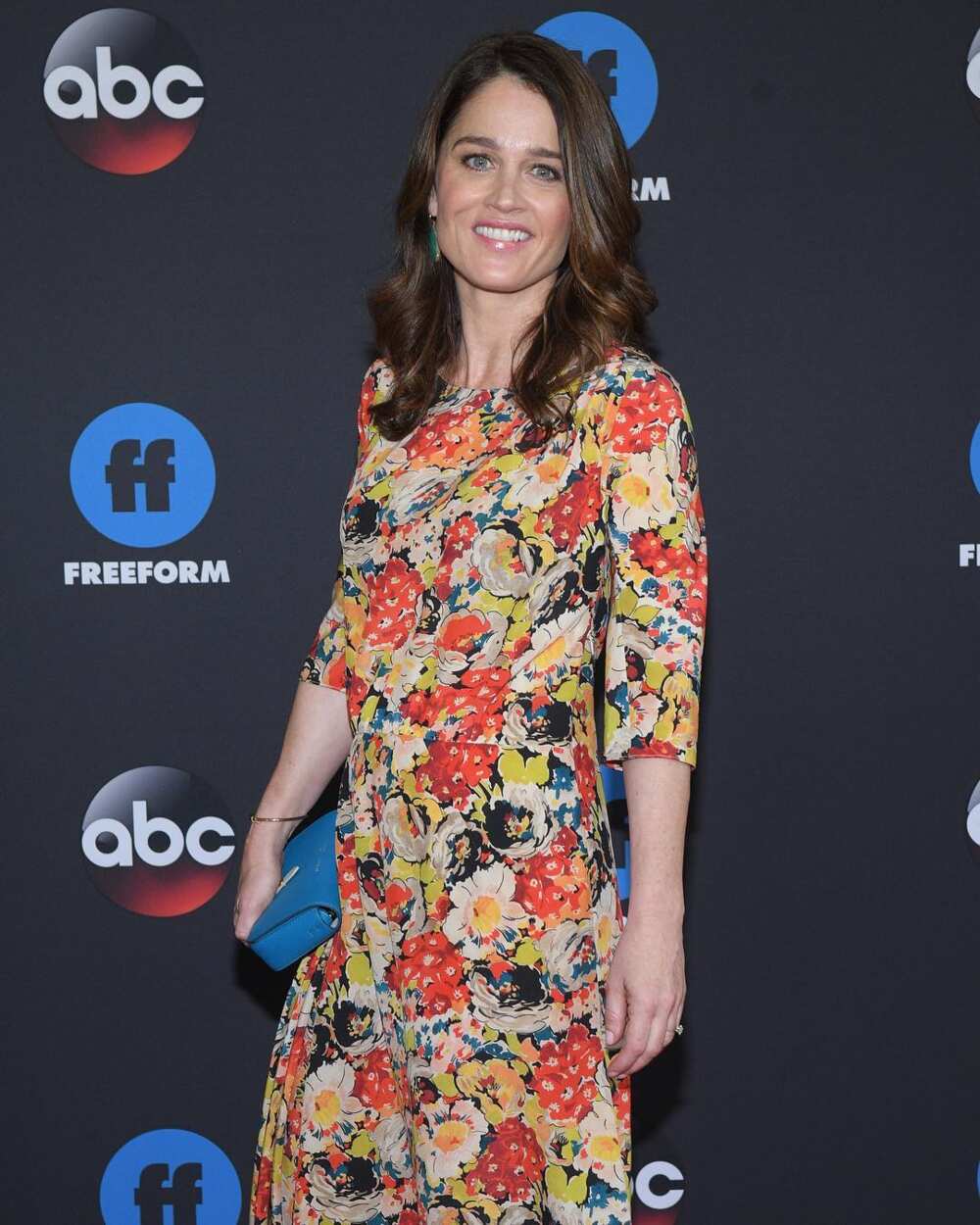 By starring in multiple hit shows and films such as Prison Break, House, Niagara, Niagara and End of Days, the seasoned actress has made quite a name for herself.
Here is all you need to know about the Chicago native: her love life, children, net worth and more.
Profile summary
Name: Robin Tunney
Date of birth: 19th June 1972
Age: 47 years old
Place of birth: Chicago, Illinois, USA
Zodiac sign: Gemini
Nationality: American
Ethnicity: Caucasian
Siblings: Susan & Patrick
Partner: Nicky Marmet
Height: 5 ft 4 in
Weight: 57 kgs
Eye colour: Green
Natural hair colour: Dark brown
Profession: Actress
Net worth: $8 million
Family and background
The star was born in 'The Windy City' (Chicago) to parents Patrick and Cathy Tunney. Her parents worked as a car salesman and bartender, respectively.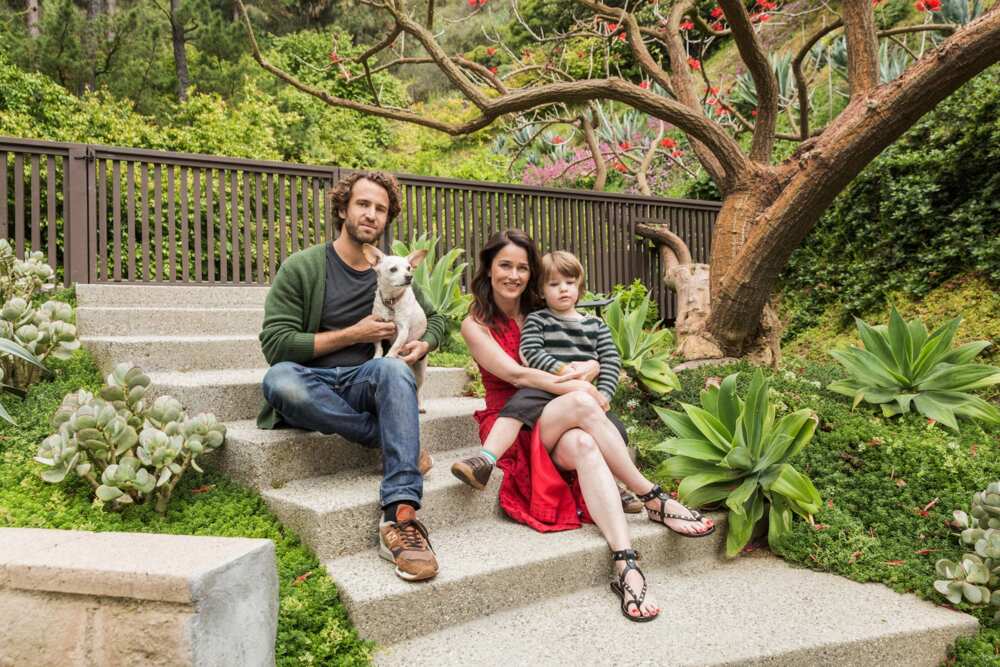 Robin Tunney young was brought up on the South Side of Chicago and is the youngest of four children. Of her three siblings, only Patrick and Susan are known.
Growing up, the young star participated in multiple TV commercials and studied acting at the Chicago Academy for the Arts. When she was 18 years old, she moved from Chicago to Los Angeles to pursue her dream of becoming an actress.
Is Robin Tunney Catholic? Yes, like many Irish people, the actress is Catholic.
Robin Tunney age
The Chicago native was born in 1972 and she is currently 47 years old. She will be turning 48 this year (2020) on 19th June.
How much is Robin Tunney worth?
The star, like many accomplished Hollywood actresses, is quite well off. As of 2020, Robin Tunney net worth is estimated to be about $8 million.
Part of her vast wealth includes a beautiful mid-century home in Beverly Hills. Robin Tunney house has four bathrooms, three-and-a-half bathrooms, and a pool in the backyard.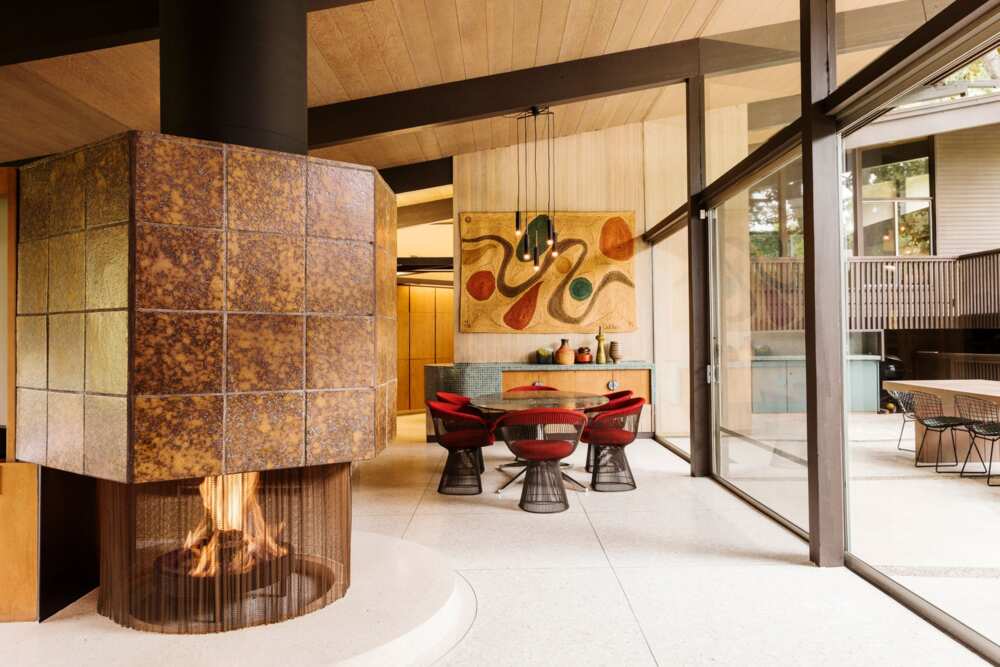 The home was previously owned and designed by sculptor Morris Levine. With her partner, the couple took three years to fully furnish the space, turning it into their modern-day 'Beverly Hills oasis'.
Robin Tunney hot body and measurements
Not only is the star gorgeous, but she also has a lovely figure. Robin Tunney measurements in the bust-waist-hip ratio are 31-22-31 inches.
She keeps fit by doing Pilates and working out at the gym four days a week. As for Robin Tunney height, she stands at 5 feet 4 inches.
Robin Tunney movies and TV shows
The star's first TV role was in the series CBS Schoolbreak Special where she played Brooke for an episode in season eight episode four.
Five years after her debut, she landed her first big role in the movie The Craft. Her portrayal of teenage witch Sarah Bailey, was her break out role.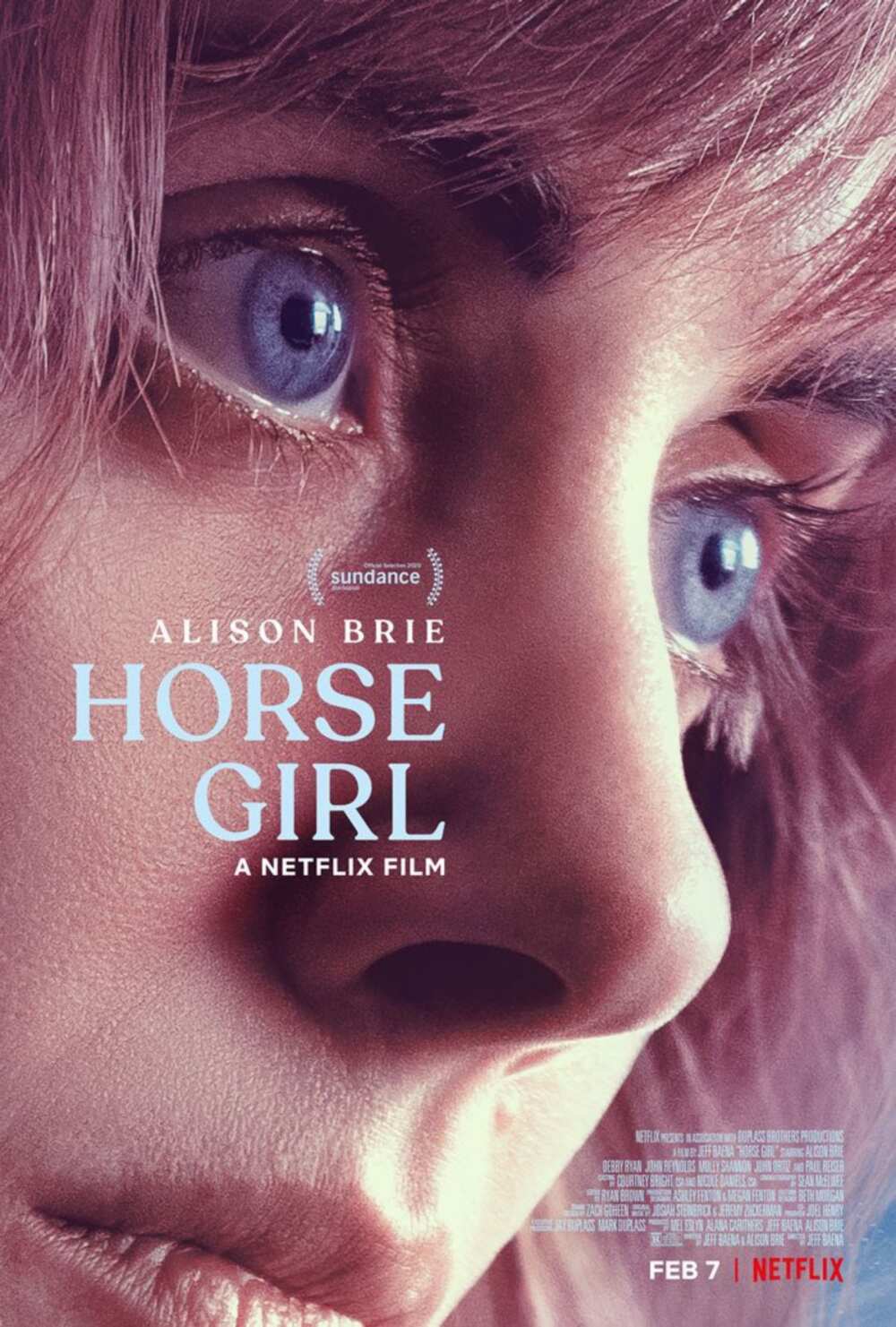 Movies
Here are some notable movies and roles that she has played so far:
Perry Mason: The Case of the Reckless Romeo (1992) - Sandra Turner
Encino Man (1992) - Ella
Empire Records (1995) - Debra
Niagara, Niagara (1997) - Marcy
Rescuers: Stories of Courage: Two Families (1998) - Melvina 'Malka' Csizmadia
Naked City: Justice with a Bullet (1998) - Merri Coffman
Supernova (2000) - Danika Lund
Intimate Affairs (2001) - Zoe
The Secret Lives of Dentists (2002) - Laura
The In-Laws (2003) - Angela Harris
Paparazzi (2004) - Abby Laramie
The Zodiac (2005) - Laura Parish
August (2008) - Melanie Hanson
The Two Mr. Kissels (2008) - Nancy Keeshin
See Girl Run (2012) - Emmie
Horse Girl (2020) - Agatha Kaine
Are there any Robin Tunney movies on Netflix? Yes, there are. Robin Tunney Netflix films include The Craft, Looking Glass, The Burning Plain and the 2020 horror film Horse Girl.
Robin Tunney TV shows
The actress has always been phenomenal on-screen. She once even received high praise from the now-disgraced Hollywood producer Harvey Weinstein.
He once referred to her as one of the most special actresses of her generation. Here are some series that the actress has featured in:
CBS Schoolbreak Special (1991) - She played the role of Brooke in the season eight in the episode titled But He Loves Me
Life Goes On (1991) - Mary in season 2 episode 17
Class of '96 (1993) - Linda Miller for five episodes
Cutters (1993) - Deborah Hart
J.F.K.: Reckless Youth (1993) - Kathleen 'Kick' Kennedy
Prison Break - This series is one of the more popular Robin Tunney TV shows that she has featured in. The star played the lawyer Veronica Donovan in season one.
The Mentalist - From 2008 to 2015, the star featured in about 151 episodes. She played Teresa Lisbon, an FBI special agent. So far, The Mentalist is the only one of Robin Tunney shows that she has been in for more than one season.
The Fix (2019) - The actress played the main character, prosecutor Maya Travis. The crime series ran for ten episodes and was cancelled after its first season.
Robin Tunney husband: Is the actress married?
While The Fix star has been married before, she is not married to her current partner. Nicky Marmet proposed to his then-girlfriend on 25th December 2012.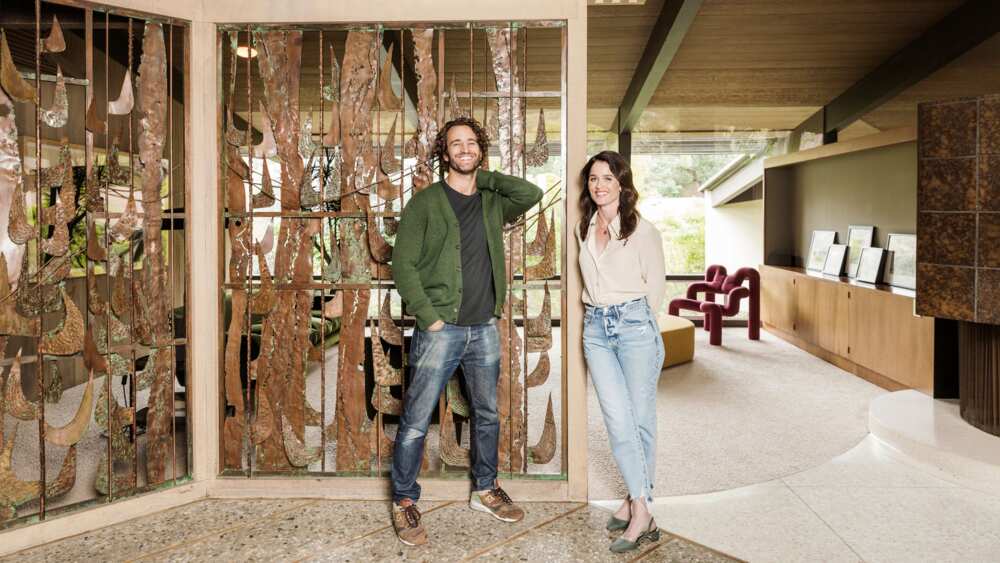 Nicky proposed to her during a vacation in Rio de Janeiro, Brazil. This engagement, however, was Marmet's second attempt at proposing.
He had initially tried asking her to marry him when they were vacationing at a beach in Bahia, but the actress, who was ill at the time, threw up on his shoulder and did not even notice that he had been trying to take out the ring.
On his second attempt, Nicky presented her with a gorgeous diamond ring, and she said yes. According to the star, the diamond on the ring belonged to Marmet's grandmother.
It was reset for Tunney by Beverly Hills jeweller Ann Marie Stanton. Despite being engaged for almost eight years now, having two children and buying a house together, the two are yet to tie the knot.
Fun facts about Nicky Marmet
He is nine years younger than Robin. He turned 38 years old on 16th August 2019.
He is an interior designer by profession.
Robin Tunney partners before Marmet include
Bob Gosse - He is an American film producer and director. The two were married for seven years from - 4th October 1995 to late 2002, - before separating. Their divorce was finalized in 2006.
Andrew Dominik - Andrew is an Australian film director and screenwriter. While they never married, they were engaged for about a year from 2009 to 2010.
Robin Tunney baby
On 5th July 2016, the actress took to Instagram to announce that she and her partner Nicky had welcomed their first child together.
The star had kept most of her first pregnancy under wraps and only revealed she had given birth two weeks after her son was born. Oscar Holly Marmet was born on 23rd June 2016.
Early this year on 23rd January, the star again took to Instagram to announce the birth of her second baby. Her daughter, Colette Kathleen, was born two weeks earlier on 8th January.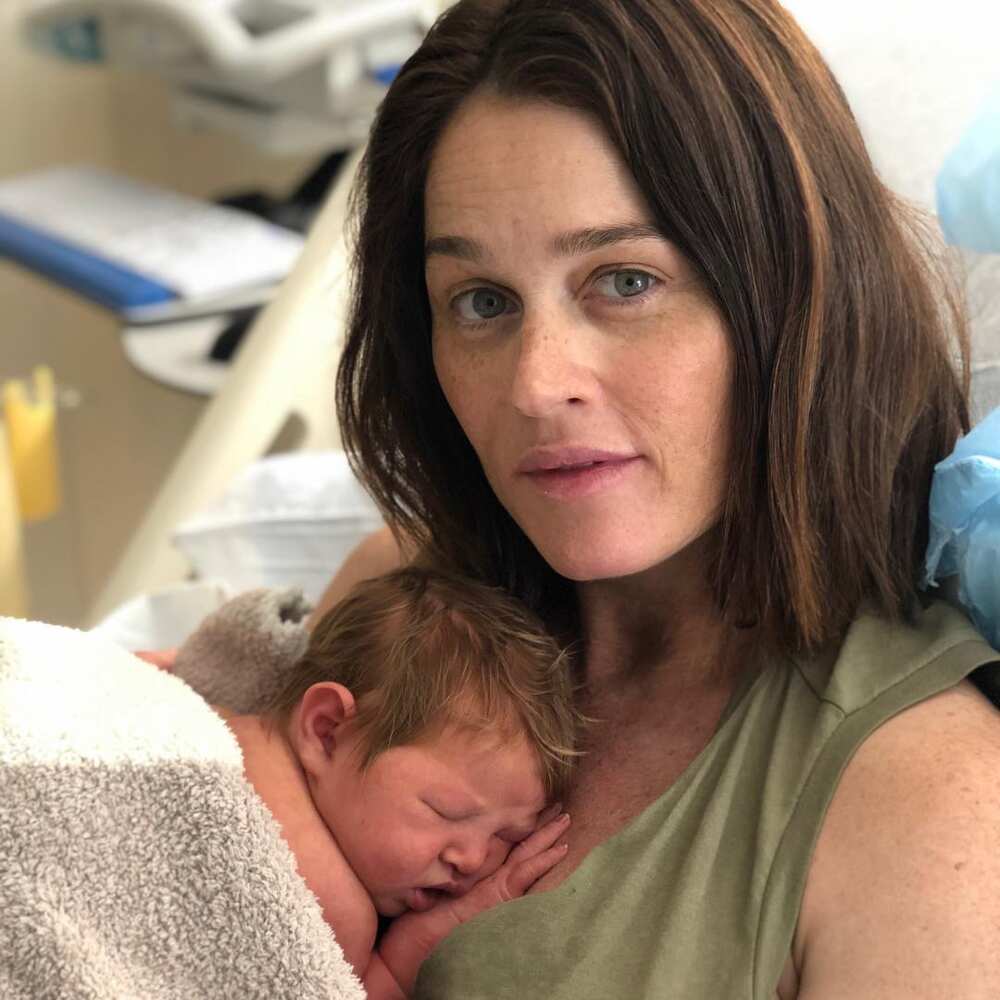 Colette's birth came as a surprise to the actress' fans as she had not previously revealed that she was pregnant. You can see more pictures of her beautiful babies on Instagram.
Robin Tunney Instagram account has about 272k followers.
Today, Robin Tunney is one of the world's most beloved actress and is living a seemingly happy life with her husband and their two kids.
Source: Legit.ng