Elizabeth Berkley bio: age, height, net worth, husband, movies
Elizabeth Berkley is a seasoned American actress mostly known for playing Jessie Spano in the NBC comedy show Saved by the Bell. She was also in the infamous movie Showgirls (1995).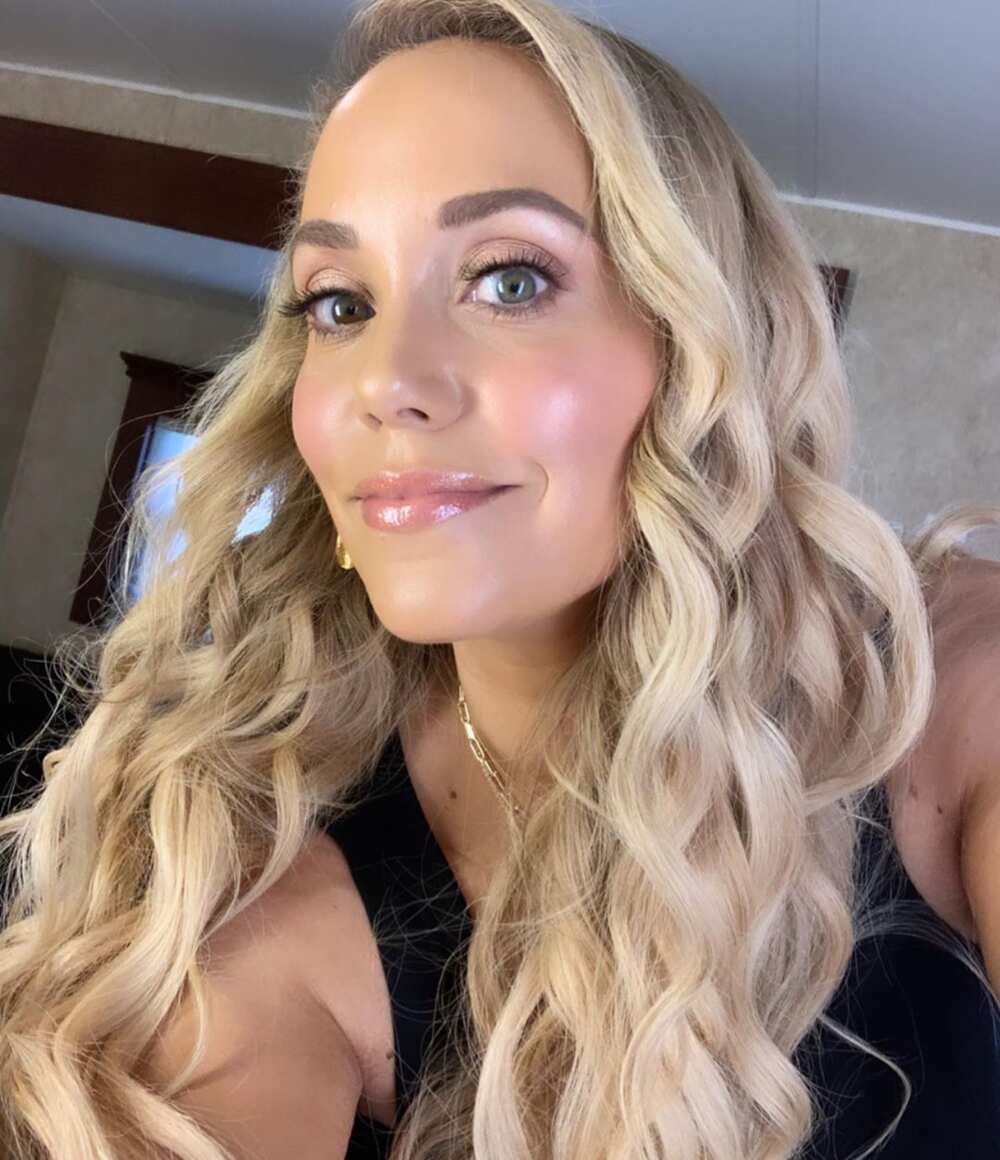 How old is Elizabeth Berkley? The fantastic actress is 47 years old and will be turning 48 on 28th July 2020.
Here is all you need to know about the blonde beauty; movie and TV roles, background, kids, and more.
Profile summary
Full name: Elizabeth Berkley Lauren
Date of birth: 28th July 1972
Elizabeth Berkley age: 47 years old
Place of birth: Farmington Hills, Michigan, USA
Zodiac sign: Leo
Nationality: American
Ethnicity: Caucasian
Sibling: Jason Berkley
Spouse: Greg Lauren
Height: 5 ft 10 in
Weight: 57kgs
Profession: Actress, TV Personality, Author, Activist
Net worth: $6 million
Family and background
The star was born in Farmington Hills to parents Jere and Fred. Her father worked as a lawyer while her mother owned a gift basket business.
Her parents are Jewish, and thus the actress and her older brother were raised in a Conservative Judaism household. Elizabeth Berkley young attended Cranbrook Kingswood School and North Farmington High School in Farmington Hills.
Elizabeth Berkley eyes have always been a standout feature in the star. She was born with two different coloured eyes, a medical condition known as heterochromia.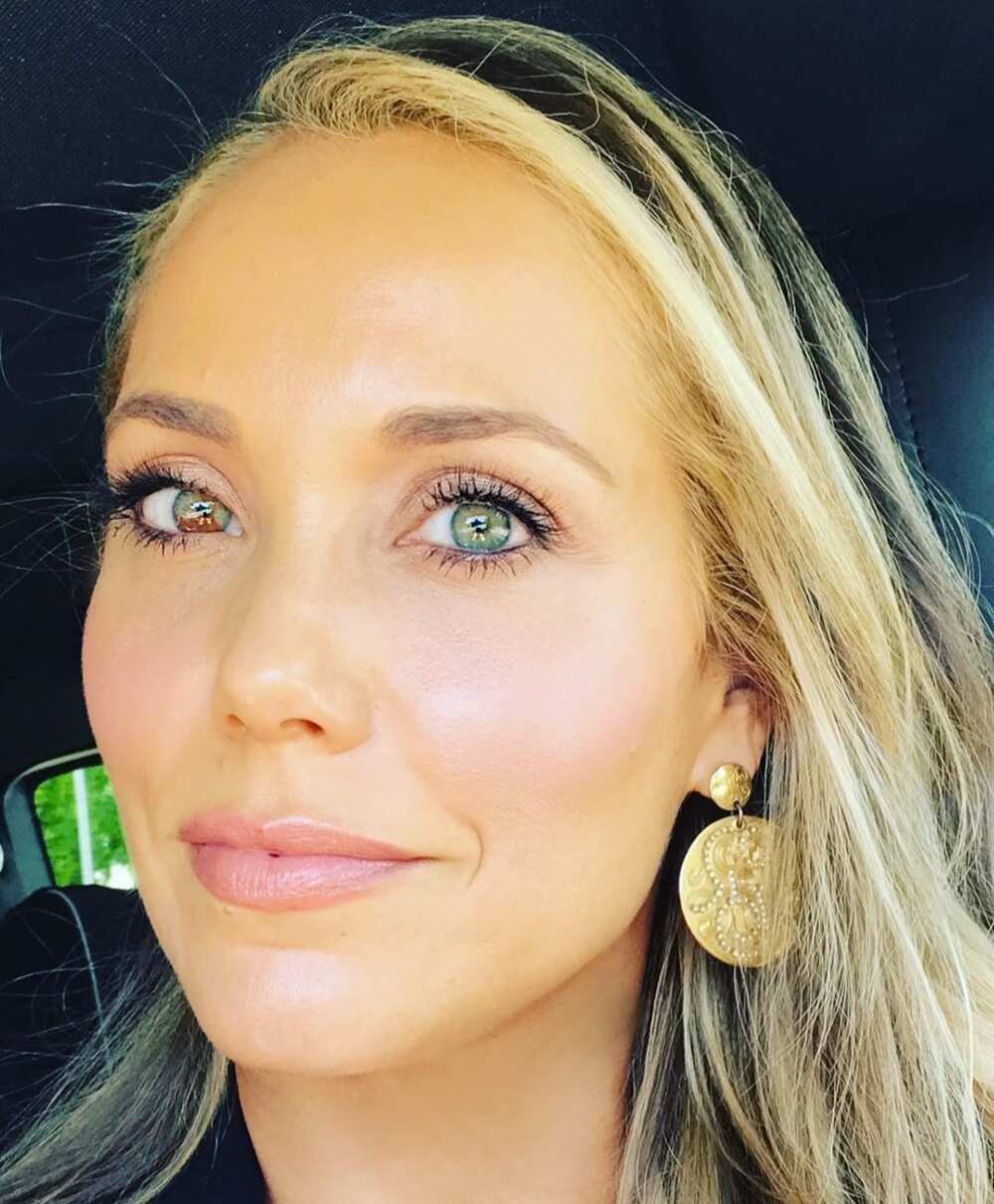 She has sectoral heterochromia, whereby her right eye is half green and half brown, and her left eye is all green.
What are Elizabeth Berkley measurements?
The Showgirl star has an enviable figure and slim build. Her body measurements in the bust-waist-hip ratio are 34-23-36 inches. Elizabeth Berkley hot body is maintained through a clean vegetarian diet as well as exercises such as dance.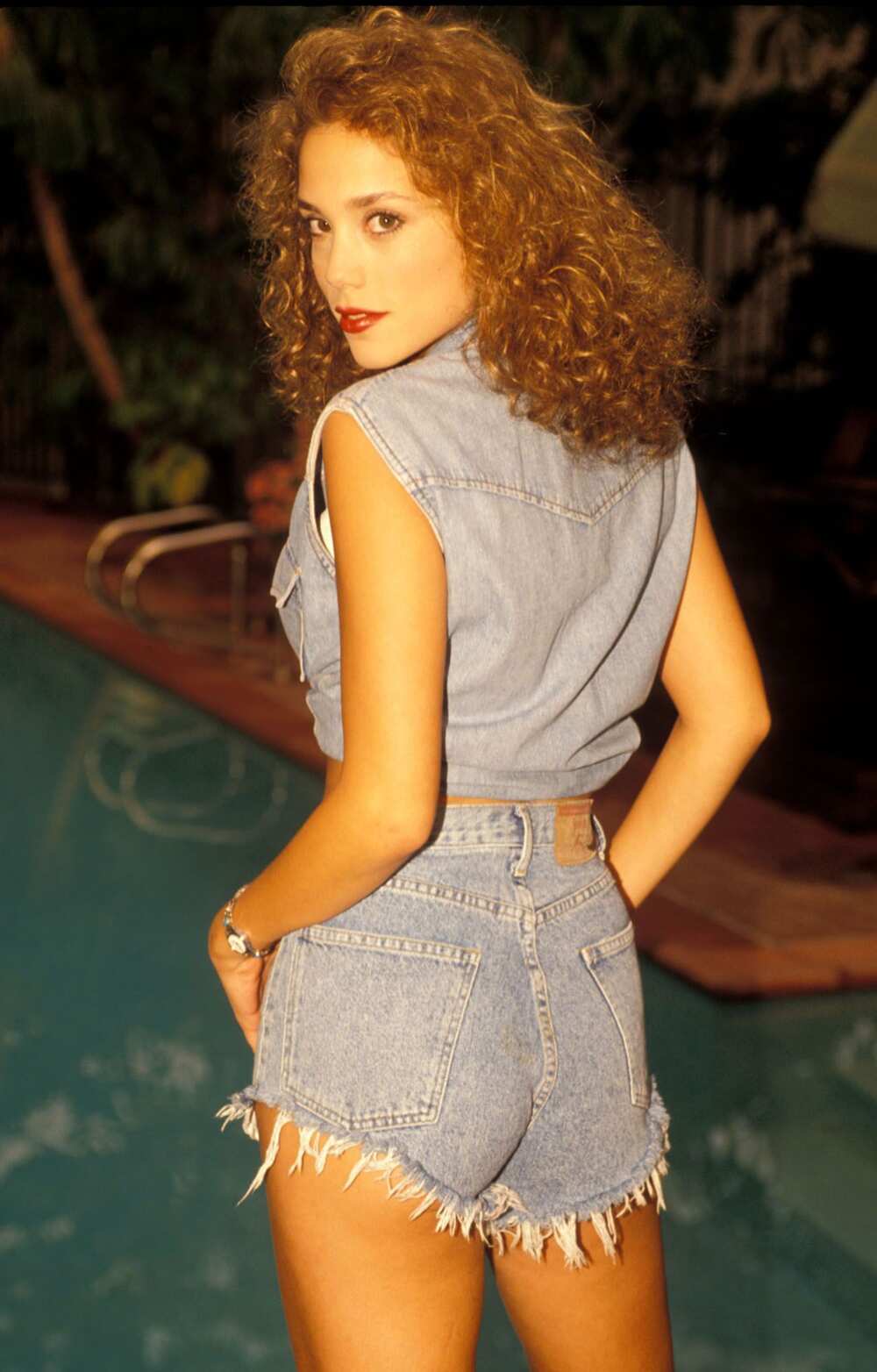 As for Elizabeth Berkley height, the actress is quite tall. She stands at 5 ft 10 inches.
Elizabeth Berkley movies and TV shows
The blonde actress is widely known for playing Jessie Spano on the TV show Saved By The Bell from 1989 to 1992. Despite this being her most famous role, it was not her first.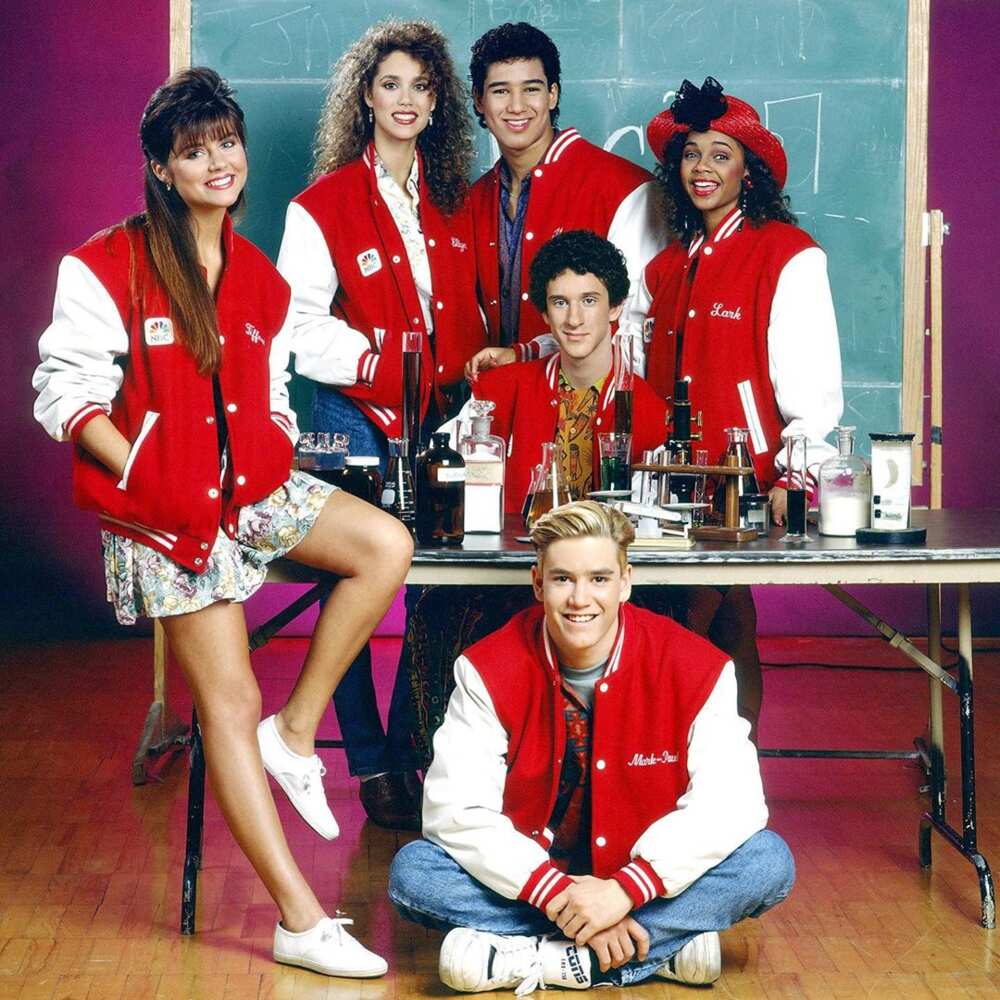 Berkley's first on-screen role was in the episode Getting to Know You in Gimme a Break!. Here are other films and shows that she has featured in over the years.
Silver Spoons (1986) - Melissa in Rick Moves Out
Valerie (1990) - Ashely in two episodes
Baywatch (1992) - Courtney Bremmer in two episodes
Bandit: Bandit Goes Country (1994) - Beth
Molly & Gina (1994) - Kimberly Sweeny
White Wolves II: Legend of the Wild (1996) - Crystal
The First Wives Club (1996) - Phoebe LaVelle
Random Encounter (1998)- Alicia 'Allie' Brayman
The Curse of the Jade Scorpion (2001) - Jill
Cover Story (2002) - Samantha Noble
Moving Malcolm (2003) - Liz Woodward
Black Widow (2008) - Olivia Whitfield / Grace Miller
The L Word (2009) - Kelly Wentworth in four episodes
CSI: Miami (2008 -2009) - Julia Winston in nine episodes
Saved by the Bell (2020) - She reprised her role as Jessica Spano in ten new episodes of this show
Does Elizabeth Berkley regret doing Showgirls?
Of all Elizabeth Berkley movies, Showgirls is probably one of her most famous films to date. According to the star, once she played Nomi in the movie, she found herself typecast to play this character over and over.
Many of the doors that were open to her before closed after Showgirls came out. According to the star, this led to a very difficult time in her life, and she had to take a step back from dancing.
Despite all of this, Elizabeth says that she does not regret doing the film. She says that the experience taught her to find strength and confidence in herself, and she learnt how to be more discerning about her choices.
What is Elizabeth Berkley net worth?
Like many Hollywood stars, the actress is quite well off. As of 2020, Elizabeth Berkley net worth is about $6 million.
Who is Elizabeth Berkley husband?
The Showgirls actress is married to American actor, painter, and fashion designer Greg Lauren. The couple has been married for almost 17 years now.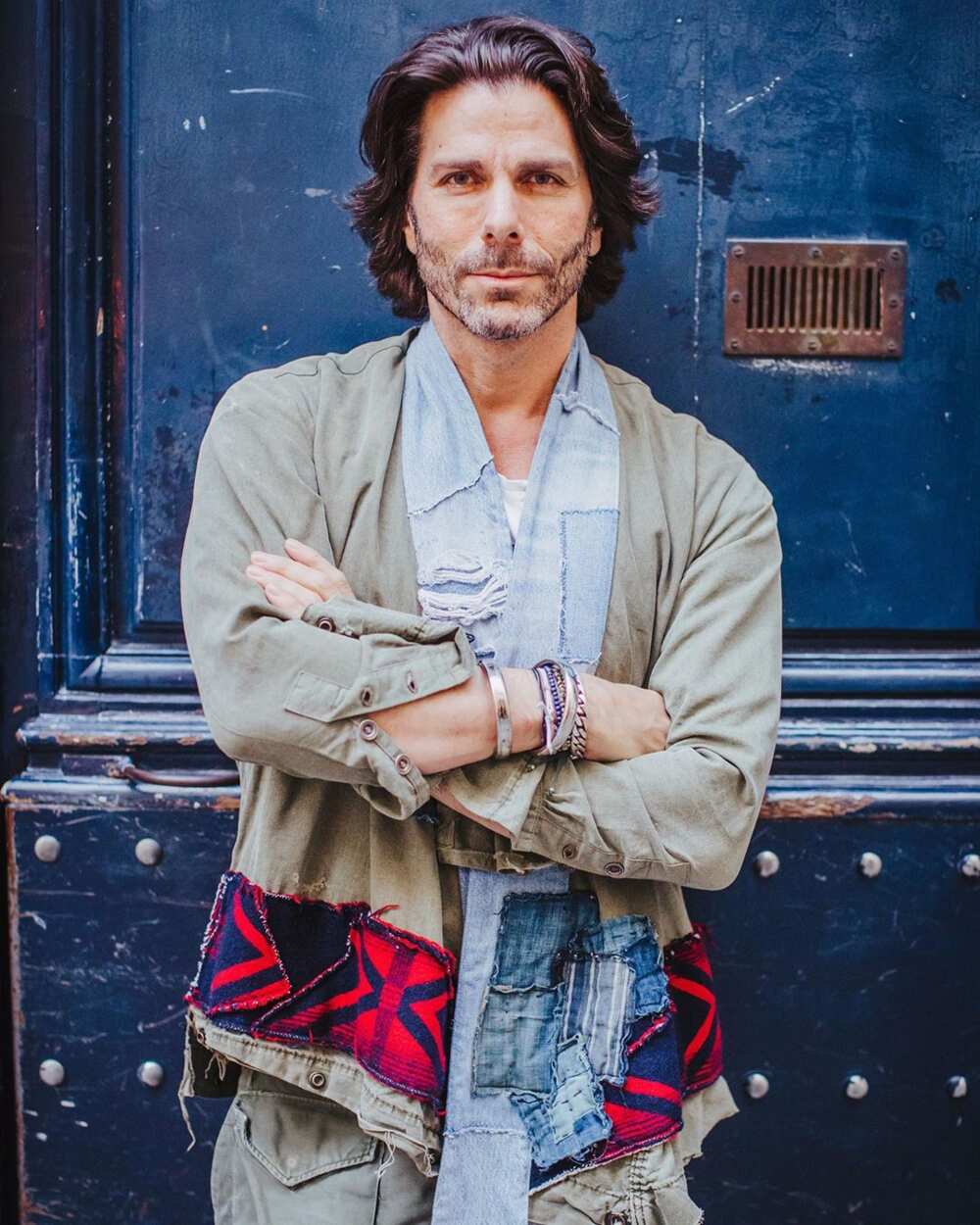 The two love birds first met at a dance class in 2000 and got married three years later on 1st November 2003 in Esperanza Hotel in Cabo San Lucas.
In March 2012, nine years after their wedding, the actress announced that she and her husband were expecting a baby. A few months later, the star gave birth to their son.
Sky Cole Lauren was born on 20th July 2012 in Los Angeles, and he weighed about 3.6 kilograms (eight pounds).
Quick facts about Elizabeth Berkley husband
His full name is Gregory David Lauren
He was born on 6th January 1970 in New York
Greg Lauren is the nephew of renowned fashion designer Ralph Lauren.
Like his uncle, he too owns a fashion line.
Where is Elizabeth Berkley now?
Today, the actress is starring in the new Saved By The Bell reboot on NBC. While the show does not have a set premiere date, some suspect that it shall air anytime from 15th July 2020.
While production for the series was halted due to the Coronavirus Pandemic, the star seems to be in high spirits and was recently spotted taking a stroll in Beverly Hills.
The star also runs the website Ask-Elizabeth a platform where she answers questions posed to her by teenage girls going through difficult times. She also runs workshops in schools for young girls and wrote a book by the same name, Ask Elizabeth.
Despite the career tumble that the star took with Showgirls, Elizabeth Berkley was able to pick herself up and continue building her career. Today, she lives a seemingly happy life with her fashion designer husband and their son.
Source: Legit.ng