James Dolan bio: career, net worth, wife, children, music band
James Dolan is a remarkable entrepreneur, songwriter, and a singer from the United States of America. He is a well-reputed band member of the blue-rocks band JD & The Straight Shot Band. The celebrity is also the chief executive officer of the Madison Square Garden and an owner of the New York Knicks. He has also operated as a communication officer for the SUNY New Paltz Company in America. The singer also undertakes the responsibilities of managing the New York Liberty and New York Rangers.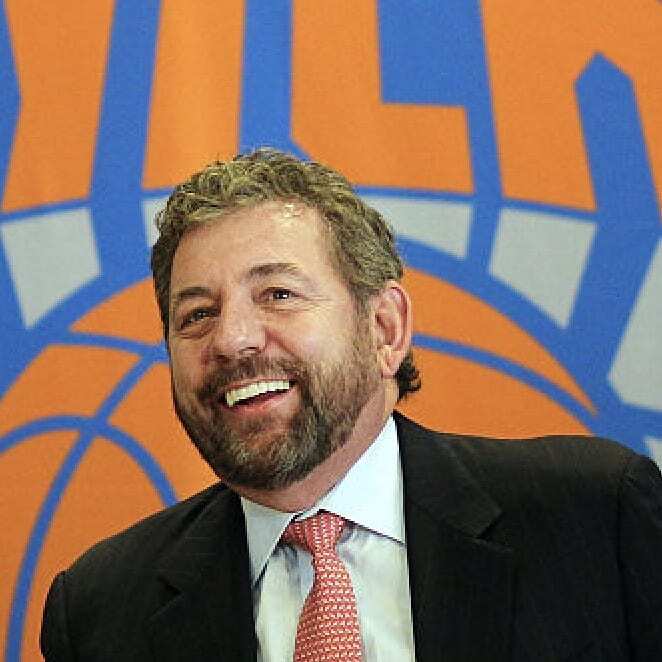 The celebrity's position as Madison Square Garden Network executive chairman has earned him a good reputation from most organizations. Dolan worked together with four other singers, namely, Johny Rosch, Marc Copley, Aldan Dolan, and Bruce Koplow. The band has made a significant impact in the music and entertainment industry by producing Better Find a Church, Under That Hood, and Run for Me, among many others. His father, who is the founder and managing director of the Cablevision television, advised his son to quit the work and join him as a television personality.
Profile summary
Birth name: James Lawrence Dolan
Celebrated name: James Dolan
Date of birth: May 11, 1955
Age: 64 years
Zodiac sign: Taurus
Place of birth: New York City, USA
Height: 1.78 meters
Weight: 82 Kgs
Nationality: American
Profession: Businessman, Singer
Religion: Christian
Who is James Dolan?
The American celebrated businessman and singer, James, was born on May 11 in 1955. He was born to his father, Charles Francis Dolan, and mother Hellen Anne, among the other four siblings. His birthplace is Massapequa, New York. The children were brought up in a well-oriented family with a Christian background. The family has an Irish descent but a White ethnicity. James has two sisters, Kathleen M. Dolan and Marianne Dolan Weber, while his brothers are Thomas Dolan and Patrick Dolan.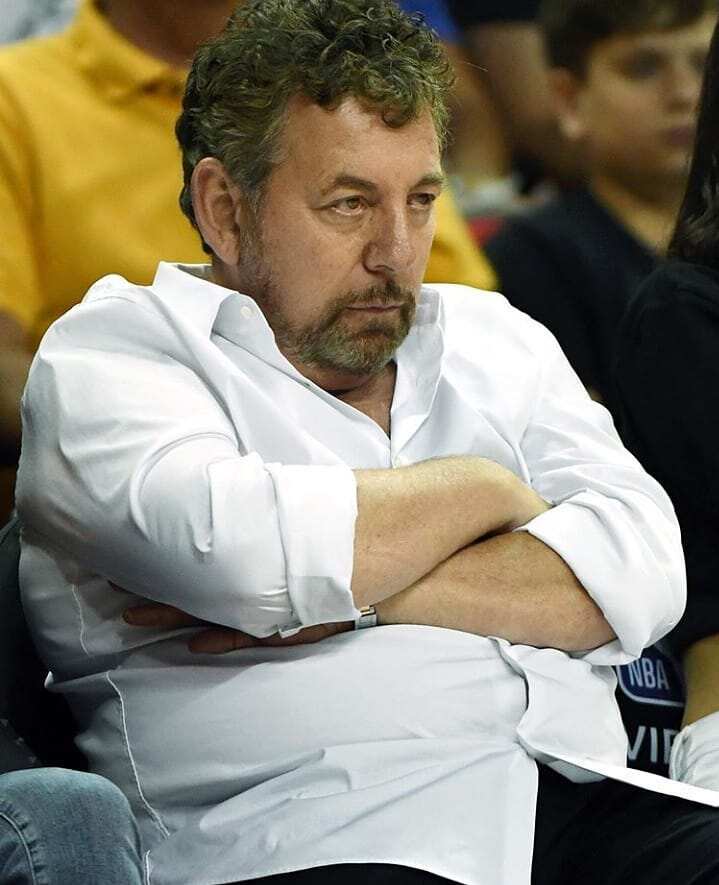 In his teenage life, James had to struggle with drug addiction, which had significantly started affecting his lungs making his health status deteriorated. He attended Cold Spring Harbor Jr. High School, where he was an active participant in the school music choir. After his high school valediction, he enrolled at the State University of New York, located at New Paltz, New York. He received several awards for being the best vocalist in the school choir. This became his great inspiration as he pursued a Bachelor of Arts in Music.
Career
The celebrated American entrepreneur became a full member of the music and entertainment industry after graduating from university. He had a great passion for music to the extent that after forming the JD & The Straight Shot Band, he gave them his small house to serve as their studio. His main agenda of creating the band was to ensure that they became popular in the whole of America. Fortunately, this band survived and became one of the most successful.
In 1995, James' father persuaded his son to join him in the Cablevision Company Limited as the manager. His father wanted to ensure that the family business would be secure in case he passed away. The celebrity helped his father, who later purchased the Madison Square. By doing this, he would ensure that all sporting activities aired by Cablevision were authorized. James has continued managing the family business enabling him to make great achievements.
What about the James Dolan band?
The celebrity's hard work in the music and entertainment industry was acknowledged when he formed the JD and The Straight Shot Band. It had five musicians who played different roles for the success of the band in America. Dolan, who was the band leader, performed his duties faithfully and even to the extent that he could connect the group with other famous musicians in America. Musicians such as Brothers Band, ZZ Top, The Allman, and The Eagles were influential to Dolan's band.
However, most of the residents in the United States of America did not acknowledge the celebrity's band. Some sent hilarious and ridiculous comments on the band's social media accounts, making it difficult for them to co-operate. This significantly contributed to the downfall of the band because they lacked moral support. Despite all the tactics that Dolan used, they all turned out to be in vain after he was unable to manage the members.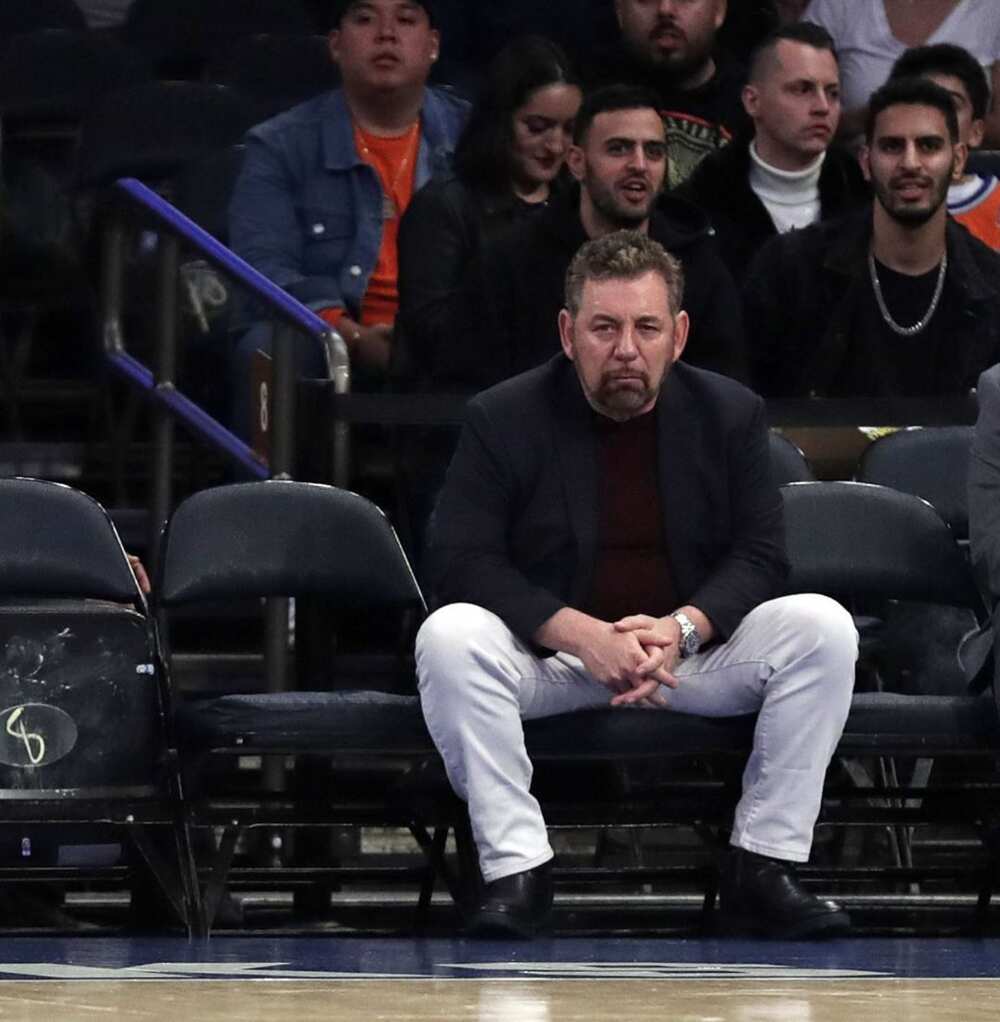 James Dolan music
The celebrity was mentored by Irving Azoff, a successful musician and former CEO of The Ticketmaster. The Billboard awarded Irving in 2012 for being the most influential musician in America. With Dolan as the JD and The Straight Shot Band's leader, here is a list of some of the songs that the band produced:
Better Find a Church in 2006
Good Luck and Good Night in 2017
Take It Slow in 2005
Under That Hood in 2006
I know You Know, I Know in 2008
Glide in 2009
I Should've Known in 2018
Anything but Love in 2017
Violet's Song in 2016
Run for me in 2015
Shamballa in 2016
Perdition in 2017
Ballyhoo in 2016
Dead Men Tell No Tales in 2017
The Great Divide in 2019
Can't Make Tears in 2011
Where I've Been in 2014
Happy Together in 2017
The celebrity has also taken part in the featuring of some extended plays as listed below:
In 2019-Irrelevant NBA Team Blues
In 2010-Daily News Blues
Facts about American entrepreneur James Dolan
The celebrity has two brothers who are members of the Board of Directors in Cablevision Company.
He struggled with drug addiction and was taken to Hazelden Clinic located in Minnesota for rehabilitation.
James is the supervisor of New York Liberty of Women's National Basketball Association, New York Rangers of National Hockey League, and New York Knicks of National Basketball Association.
A high percentage of his wealth is an inheritance from his billionaire father, Charles, who is also the founder of Cablevision Company.
He owns cars which are approximately worth 18 million dollars.
For other personal investments, he has accumulated more than 690 million dollars, which have contributed to his wealth.
It is also estimated that his wealth will possibly increase by 12% within the next three years.
During one of his events on September 5, 2016, a young lady bumped on a group of some guests and started claiming that she is James Dolan daughter. However, most sources show that James does not have a daughter.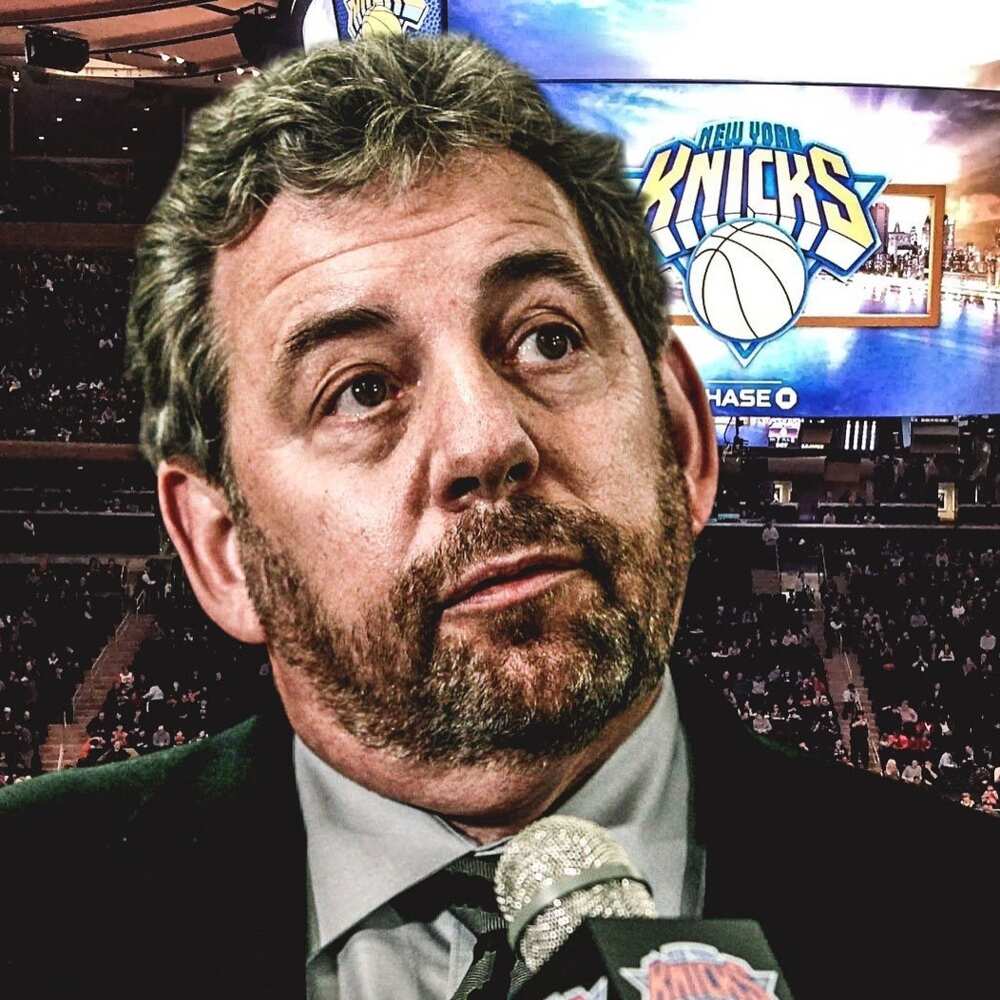 Who is James Dolan wife?
After his divorce with his first wife, he spent a few years as a bachelor. Fortunately, the famous entrepreneur met his love, Kristin Aigner Dolan, with whom he tied nuptial knots in 2002. Their wedding took place in Florida at Mar-a-Lago Resort, which is owned by President Donald Trump. This marriage was blessed with two sons. The musician's wife has been very supportive of the Cablevision Company by launching the Dolan Family Ventures Show.
As of 2020, James's children are six sons in which four are from his previous marriage. Unfortunately, after 15 years of parenthood, love, and compassion with Kristen, she filed for a divorce petition in court, and the couple separated in 2018. Here is what the couple said after deciding to part ways:
While this decision was a difficult one, we have a great deal of regard for each other and will continue our relationship as business partners and co-parents. Our children remain the center of our lives and their well-being is our top priority. It is in this spirit that we sincerely ask that their privacy and the privacy of our family be respected during this transitional period in our lives.
Where is James Dolan house located?
As of 2020, the celebrity lives in Long Island, where he operates all his businesses from while enjoying his vast wealth. He lives in the same house that he shared with Aigner, his dear wife. In 2006, he tried selling his matrimonial home for 13.5 million dollars, but unfortunately, it was not purchased. James Dolan sons pay occasional visits to him, and some spend several days with him even after his separation with Kristen.
Besides his residing house, he also owns several houses which he uses for entrepreneurship purposes. The business houses which are located in different places in America are worth 76 million dollars. The house he lives in is one to be emulated. Most authentic sources show that a lot of architects have copied the house's design for many celebrities.
James L Dolan latest news
James Dolan Knicks NBA governor conflicted with most of his fans, who urged him to sell the Knicks Team. Claiming that the celebrity is ignorant and self-centered, some fans said that the team is the worst-performing in the National Basketball Association. Looking forward to the downfall of Mr. Dolan, here is what one of the fans wrote on his Instagram: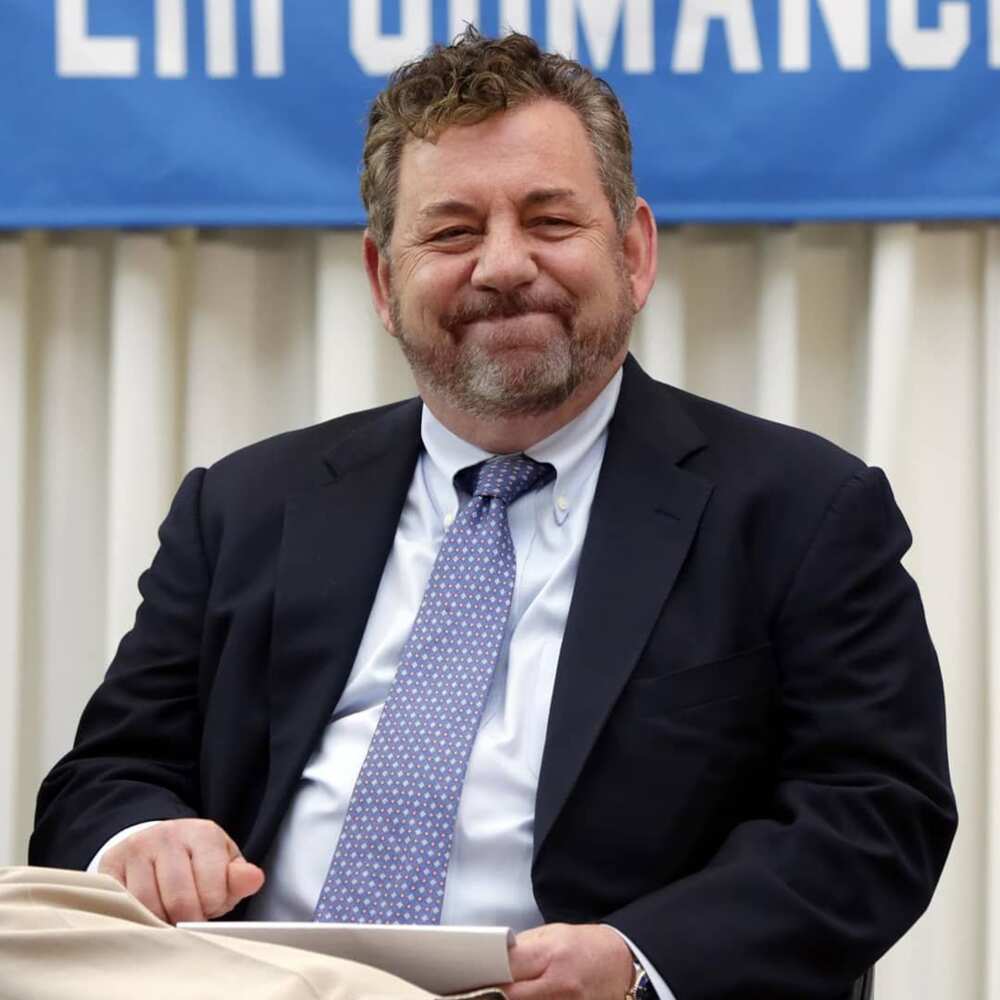 I'm not looking for clout. My favorite team is the Knicks and the owner is this guy, the reason why no NBA players want to play for the Knicks. He is the worst; he doesn't do anything for the team. If this post gets 100,000 likes, he has to leave the team. Make the Knicks good again get rid of him. He should not be allowed to be in the NBA!
Unfortunately, after the outbreak of the COVID-19 pandemic in 2020, James contracted the disease on March 28. He is under the medication of doctors who are faithfully checking on his health. Every fan of the superstar hopes that he will get well soon.
How much is James L. Dolan net worth?
The famous American JD has done a commendable job in the music and sports industries. Pursuing his career alongside his father, Charles has achieved a lot in his life. He has managed to become one of the well-reputed billionaires in the United States. James Dolan net worth is approximated to be more than 2 billion dollars. Although most of his wealth is an inheritance from his father, his effort is still accounted for in his successful life. Managing Cablevision Company and the Madison Square Garden are the primary sources of his tremendous wealth. James L Dolan net worth is an inherited fortune from his father, Charles Francis.
James L. Dolan is one of the most famous American billionaires recognized globally. He has made significant achievements all along with his career life by working alongside other famous icons in the United States. Being the Chief Executive Officer of the Madison Square Garden Company has earned him a good name globally. His success is admirable and unique compared to other American celebrities. The star has remained to be a great inspiration for many upcoming entrepreneurs, musicians, and managing directors globally.
Source: Legit.ng