Tish Cyrus bio: Who is Miley Cyrus' mother
Tish Cyrus is a woman with many titles: she is an actress, a producer, a momager, and before everything else, she is a mother. The lady is the famous matriarch of the Cyrus family and the wife of the legendary Billy Ray. What else is known about her?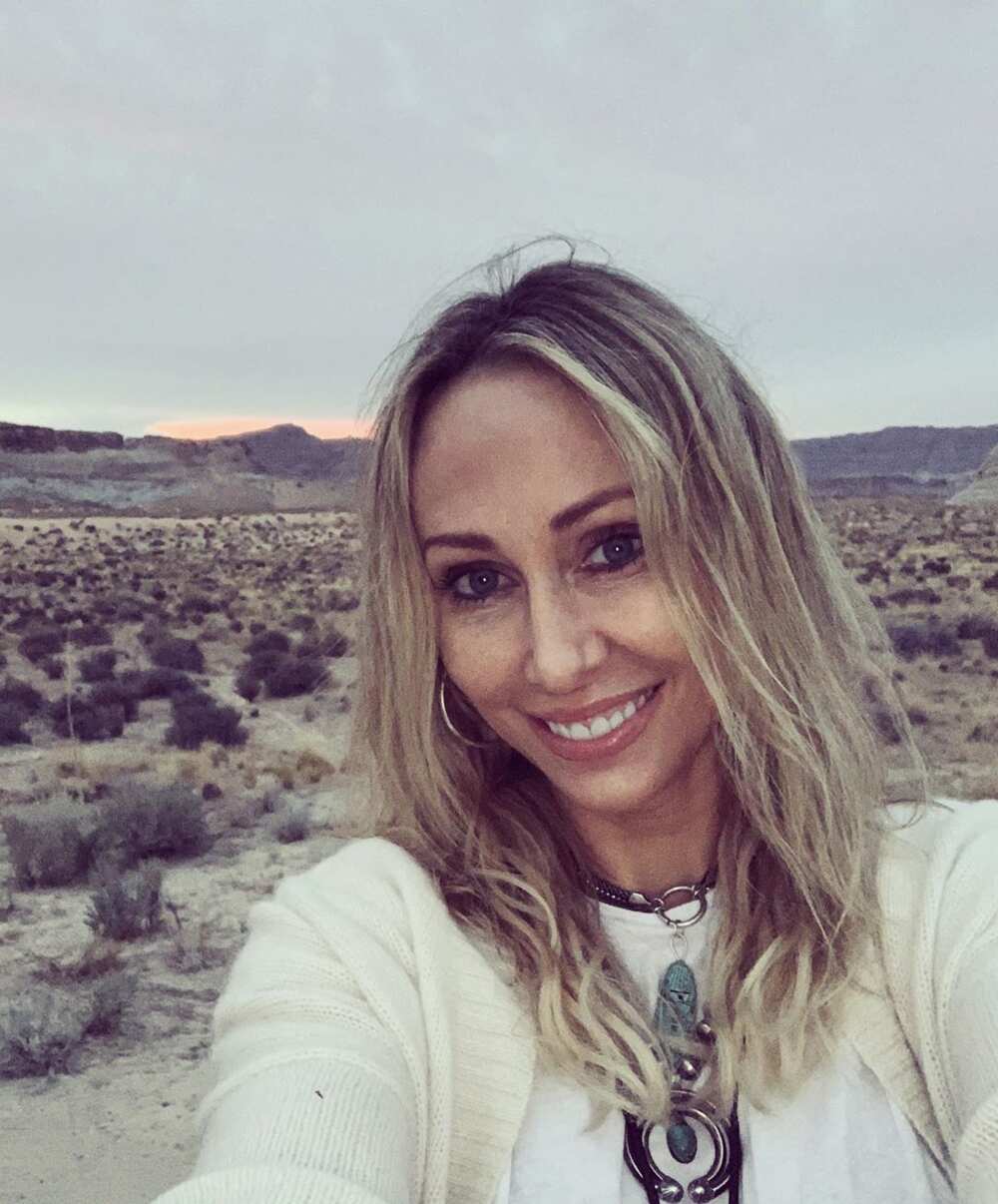 Is there a family that's as talented as Miley Cyrus family? With such great stars as Miley, Billy Ray, Noah, just to mention a few, the clan is quite blessed, and the woman behind it all is Tish Cyrus. Popularly known as Miley Cyrus mom, Tish is also a producer with a long list of achievements under her name. Here is all you need to know about her.
Tish Cyrus profile summary
Full name: Leticia Jean Finley
Birth date: May 13, 1967
Age: 52 years old
Birthplace: Nashville
Zodiac sign: Taurus
Occupation: Producer, actress
Parents: Glenmore Finley and Loretta Jean Palmer
Spouse: Billy Ray Cyrus (got married on December 28, 1993)
Ex-husband: Baxter Helson (1986-1989)
Tish Cyrus height: 5 feet 6 inches or 167.5 centimeters
Weight: 54 kilograms or 119 lbs
Eye color: Blue
Hair color: Blonde
Race: White
Nationality: American
Alma mater: Utah State University
Early life
Although much of her early life is not known, it is reported that Tish was born on May 13 in the year 1967. This means that Tish Cyrus age is 52 years at the moment.
Her parents' names are Glenmore Finley and Loretta Jean Palmer. She was born in Nashville, Tennessee, as Leticia Jean Finley. She went to Utah State University.
Career
Billy Ray Cyrus wife is a well-known actress and producer. She was the executive producer of The Last Song, which was based on a novel by Nicholas Sparks. She also produced LOL, So Undercover, and many more.
She starred in Cyrus vs. Cyrus: Design and Conquer in 2017.
She has also been the executive producer of the following:
Miley Cyrus: Bangerz Tour (2014)
Take 2 (2014) - five episodes
Brandiville (2013-2014) - six episodes
Truly Tish (2013-2014) - six episodes
Sunday Sessions (2014) - four episodes
Miley: The Movement (2013)
Miley Cyrus: Live at the O2 (2010)
Dating life
When she was 19 years old, Miley Cyrus mother got married to Baxter Neal Helson, her school love. In the early 90s, they separated. The union gave birth to two kids.
After her separation from Baxter Neal Helson, Tish frequented night clubs, and this was when she met Billy Ray, who, at the time, was an unknown musician.
Despite his managers advising him not to, Billy Ray proposed to Tish, and they got married on December 28, 1993. Together, they have three kids.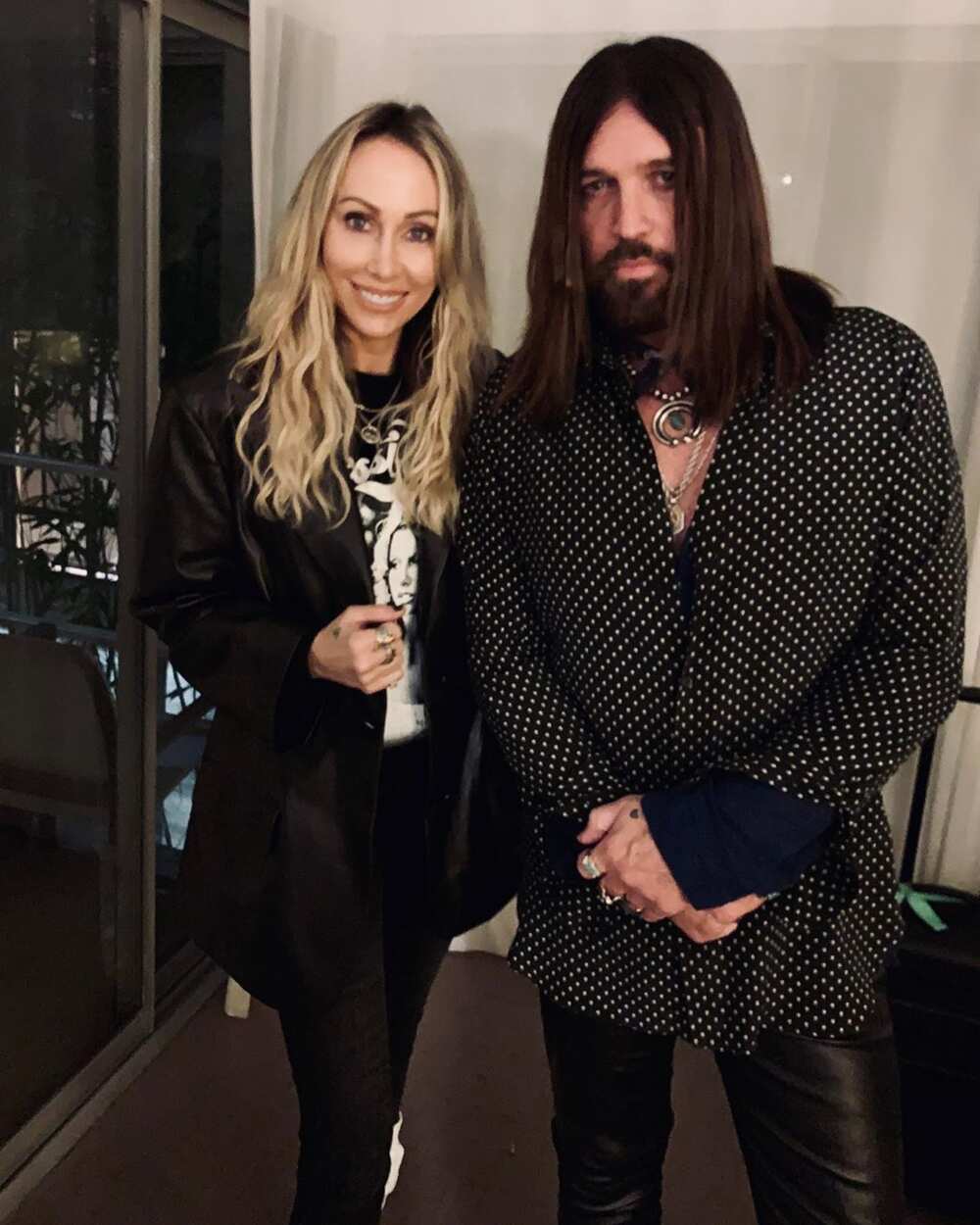 Are Billy Ray Cyrus and Tish still married?
The couple has gone through their share of troubles in the past. On October 26, 2010, Billy Ray filed for divorce from Tish, citing 'irreconcilable differences.' However, on March 18, 2011, he announced on The View that he had dropped the divorce.
On June 13, 2013, Tish filed for divorce from Billy, citing 'irreconcilable differences' as well. In July that same year, it was reported that the two had gone to couples therapy and didn't get divorced.
At the moment, Miley Cyrus parents are still together.
The Cyrus family: Who are they?
Miley Cyrus family is a large one, as it is made up of six children in total. Two are from Tish's past marriage to Baxter and one from Billy Ray's previous relationship with waitress Kristin Luckey. Here are more details about the people who compose the Billy Ray Cyrus family.
1. Billy Ray
Billy Ray is a well-known country musician famous for his hit 'Old Town Road.' Before getting married to Tish, she was married to his singing co-author Cindy Smith from 1986 to 1991. The union had no kids.
He also had a romantic relationship with a waitress named Kristin Luckey, who later gave birth to his son, Christopher Cody, who was born in April 1992. Speaking about when he learned that Kristin was pregnant, Billy Ray said:
Oh, my gosh, it was a mess, because the truth was I just really knew I loved Tish
2. Tish Finley Cyrus
Miley Cyrus's mom is no new name in the entertainment industry. She is the one who helped launch and manage Miley's career.
3. Brandi
Brandi is a Denver-based DJ born as Brandi Glenn Helson on May 26, 1987. Her biological parents are Tish and Baxter Helson. Billy Ray adopted her and her brother Trace and gave them the famous family name. Her mother gave birth to her when she was only 20 years old. She co-hosts a podcast titled Your Favorite Thing with Wells Adams.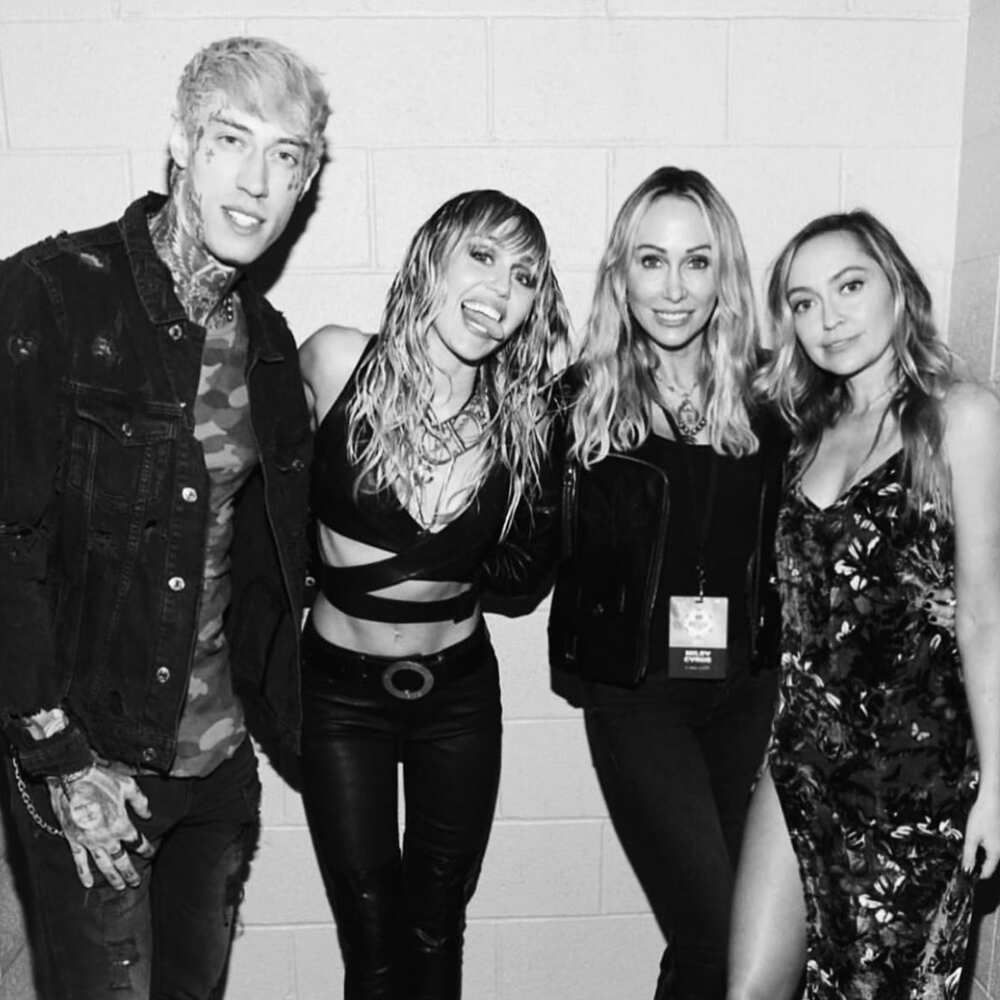 4. Trace
Trace Dempsey Cyrus was born to Tish and Baxter on February 24, 1989. He is a musician who was formerly a member of the band titled Metro Station. She dated Disney star Brenda Song on and off for seven years. As of April 2019, he was engaged to Taylor Lauren Sanders.
5. Destiny Hope
Well known as Miley Cyrus, she was born to Tish and Billy Ray on November 23, 1992. Is Tish Cyrus Miley biological mother? Yes, she is.
Miley is a singer, songwriter, actress, and philanthropist famous for hits such as Wrecking Ball, The Climb, We Can't Stop, Adore You, Malibu, and many others. She is also famous for starring in Hannah Montana, an American teen series, during her teenage years. Miley played the titular character in this Disney TV show.
6. Christopher Cody
He was born in April 1992 to Kristen Luckey and Billy Ray. In a 2009 interview with, he admitted that he felt excluded from the family and barely heard from Billy Ray.
7. Braison
He is a folk singer and model currently residing in Nashville. He was born as Braison Chance Cyrus to Tish and Billy Ray on May 9, 1994. He got engaged to his girlfriend, Stella McBride, in November 2018. His debut single is I'll Never Leave You.
8. Noah Cyrus
Noah is a pop singer born to Tish and Billy Ray on January 8, 2000. She released her debut song, Make Me (Cry), in 2015. She is well known for going public about her struggles with depression and anxiety.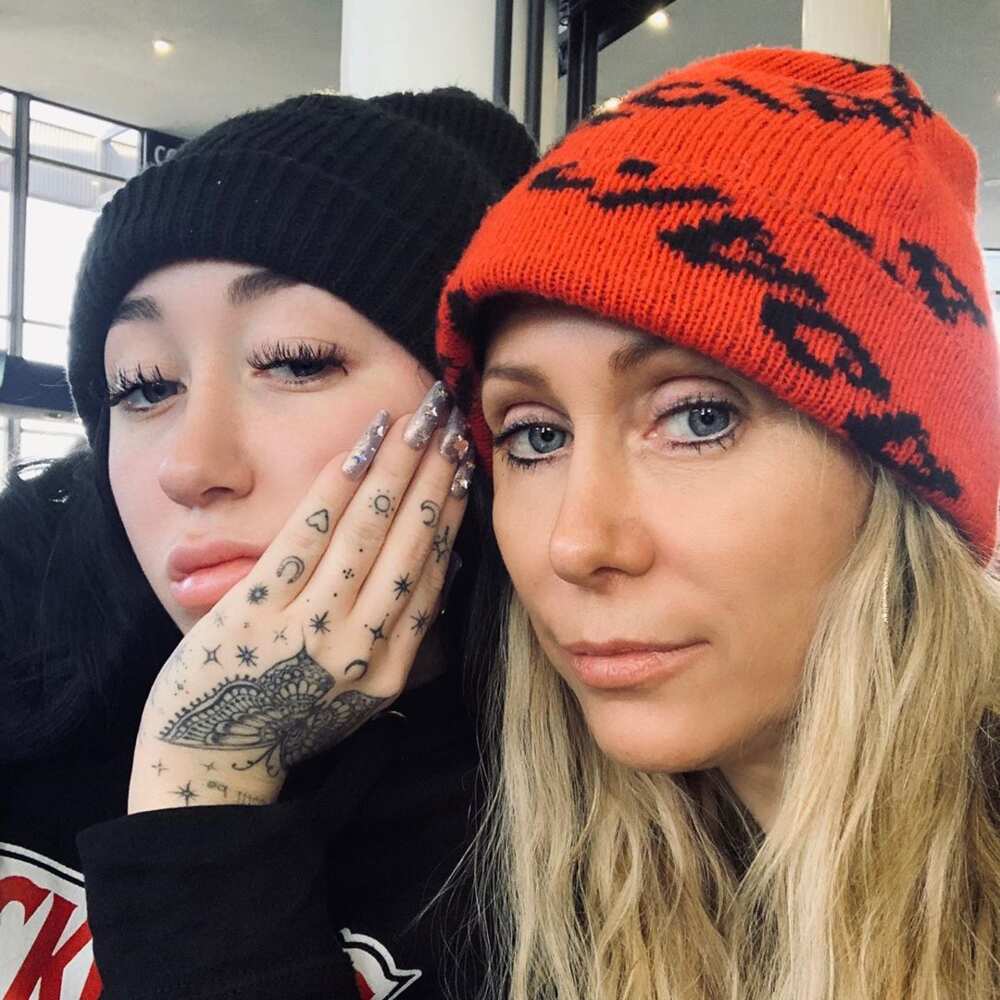 Tish Cyrus is a woman with a lot to be proud of; she has an amazingly successful family and a fantastic career.
Source: Legit.ng