10 best Jamaican movies of all time: from comedy to action
Jamaican movies are a popular entertainment medium in Jamaica, and many Jamaicans enjoy watching them. They often depict the struggle of ordinary people against powerful forces and typically have positive messages about overcoming adversity and achieving success. Jamaican films also frequently feature music from well-known artists, including Bob Marley, Burning Spear, and Jimmy Cliff.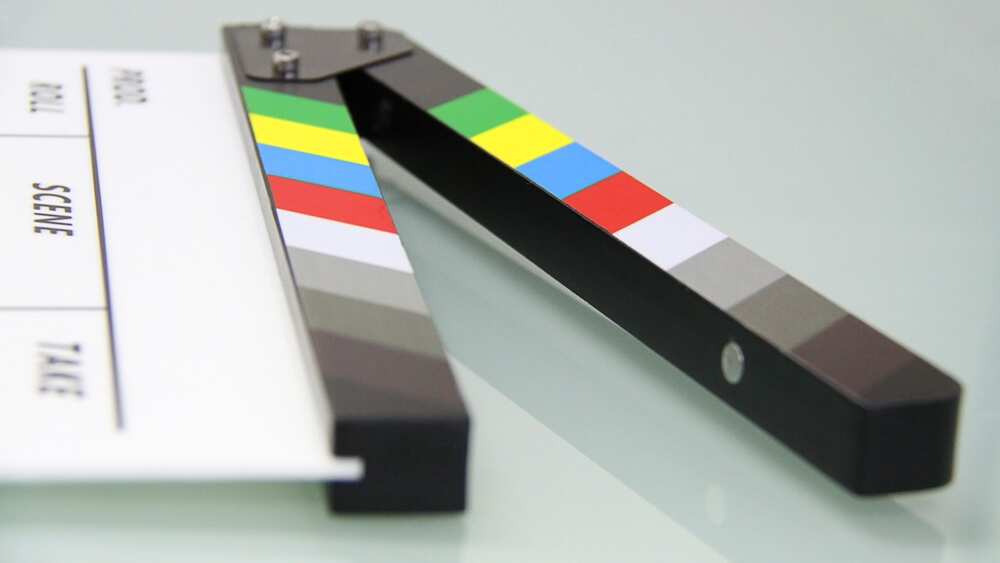 There is an ongoing effort to bring more Jamaican movies to audiences worldwide, and interest in these films is growing. In particular, many people are excited to see movies highlighting Jamaica's unique culture and traditions. Below is a list of Jamaican movies that can spice up your leisure time.
Best Jamaican movies of all time
Jamaican action movies are some of the most entertaining, and with so many great Jamaican actors, it's no wonder they are so popular. Below are some of the most iconic Jamaican action movies ever made, along with the reasons why these movies are a favourite to many. These movies are listed according to their IMDb ratings.
1. Smile Orange
IMDb rating: 7.1/10
Smile Orange is a 1976 Jamaican comedy-drama directed by Trevor D Rone. It stars Carl Bradshaw as the lead character, Glenn Morrison and Vaughn Crosskill, among other popular characters.
The story negatively tells a story of tourism business people as evil and draws attention to the exploitation and degradation of locals by the foreign tourist industry. The movie also highlights the division between the socio-economic classes in Jamaica and how that affects people's lives. It is rated one of the most outstanding films in Jamaican film history and Caribbean cinema.
2. Bashment Granny
IMDb rating: 7.1/10
Bashment Granny is a popular Jamaican comedy directed by Stede Flash. The movie follows the life of a grandmother as she tries to balance her traditional values with modern hip-hop culture. It stars Dainty Bellafonte, Abigael Grant, and Ruth Samuels, among other popular artists.
The movie is filled with humour, fun, and drama as the grandmother faces off against her grandchildren in a battle of wits. It is a huge success in Jamaica and has over 1 million views on YouTube. Bashment Granny is an excellent film to watch if you're looking for a lighthearted and entertaining comedy.
3. Cool Runnings
IMDb rating: 7.0/10
Cool Runnings is one of the best Jamaican comedy movies directed by Jon Turteltaub and starring Leon Robinson, Doug E. Doug, Rawle D. Lewis, Malik Yoba, and John Candy. The movie follows the true story of the Jamaican bobsled team's unlikely journey to the 1988 Winter Olympics in Calgary, Canada.
The film is created on a true story of determination and resilience against all odds. Jamaica had never had a bobsled team before, and the four Jamaican athletes faced many obstacles, including a lack of money and sledge to get them to Calgary. Despite the odds, they made it to the Olympics and achieved success.
4. The Harder They Come
IMDb rating: 6.9/10
The Harder They Come is one of the great action Jamaican movies that follows the story of Ivanhoe Martin. Ivanhoe, a Jamaican country boy, moves to Kingston to pursue his dreams of becoming a successful reggae singer.
When Ivanhoe realizes the music business is exploiting him, he turns to a life of crime to make ends meet. He quickly becomes the country's most notorious criminal and is pursued by the police in a violent game of cat and mouse.
The film, directed by Perry Henzell and features music from Jimmy Cliff, has gained a cult following over the years. It is credited as one of the primary catalysts of the rise of reggae music in the 1970s and is often acclaimed as one of the leading films to come out of Jamaica.
5. Countryman
IMDb rating: 6.6/10
Countryman is a 1982 Jamaican film directed by Dickie Jobson and starring Edwin Lothan, Hillan Keller, and Carl Bradshaw. It is usually one of the earliest movies made in Jamaica. Further, the movie has the merit of being one of two feature-length films directed by Dickie Jobson.
The film revolves around a young American couple who crash lands their plane in the Jamaican wilderness, where they encounter a local peasant, a Countryman. The film is known for its good nature and gentle humour. It has been said that the film is the Jamaican "Twilight Zone." Countryman was made in the early years of Jamaican independence.
6. Klash
IMDb rating: 6.4/10
Are you looking for Jamaican movies on Netflix? Klash is a 1995 Jamaican action movie you can watch on Netflix. The film is about the adventures of Stoney, a photographer who finds himself entangled in a world of crime and murder. It is directed by Bill parker and stars Jasmine Guy, Giancarlo Esposito, and Stafford Ashani.
The film has been described as an explosive mixture of beauty and violence with an incredibly engaging style. Klash is a highly-acclaimed and popular movie with widespread critical acclaim for its compelling story, excellent acting, and great directing.
7. The Lunatic
IMDb rating: 6.3/10
Directed by Lol Creme, The Lunatic movie is a cult classic about Jamaican culture and the importance of family. Released in 1991, the story is about Aloysious, a village madman with the power to speak to anything, including trees and animals.
The movie follows Aloysious as he embarks on a spiritual journey with his family to discover the true meaning of life. The film also features an eclectic mix of Jamaican music, including iconic songs by Bob Marley and Jimmy Cliff.
Through its engaging story and memorable soundtrack, the movie offers a unique understanding of Jamaican culture and its deep-rooted values.
8. Third World Cop
IMDb rating: 6.1/10
Third World Cop is a Jamaican action thriller released in 1999. Directed by Chris Brown, the film stars Paul Campbell, "Capone."
Capone, a no-nonsense police officer, is assigned to take down a ruthless drug lord who is terrorizing the city. He teams up with local gangsters to bring down the drug empire and restore order to the city.
With his firm, yet often humorous tactics, Capone is determined to take down the kingpin, no matter what it takes.
9. Shottas
IMDb rating: 6.0/10
Shottas is a 2002 Jamaican crime film directed by Cess Silvera and starring Ky-Mani Marley and Spragga Benz. The film tells the story of two young men, Biggs and Wayne, who grew up in the impoverished neighbourhoods of Kingston, Jamaica and become embroiled in organized crime.
The film follows the two friends as they rise through the ranks of the criminal underworld, becoming powerful and feared figures in the drug trade. Along the way, they must contend with rival gangs, corrupt police officers, and the harsh realities of life on the streets.
10. Rude Boy: The Jamaican Don
IMDb rating: 4.1/10
The Rude Boy is a 2003 Jamaican film directed by Desmond Gumbs. The movie is a classic tale of inner-city crime and desperate, violent people. The film stars LaNease Adams, Nahtasha Budhi, and Jimmy Cliff.
The movie follows the intersecting lives of four young residents in a poor neighbourhood. The plot of Rude Boy is based on true events in Kingston, Jamaica, in the 1980s. Its title refers to a nickname given by police to violent members of the neighbourhood.
Rude Boy is a gritty, character-driven crime drama that offers a unique perspective on life in the Jamaican ghetto. The film examines the consequences of poverty and desperation and the conflict between violence and morality.
Jamaica has a vibrant film culture and a long history of producing great movies. Whether you are looking for a lighthearted comedy, an inspiring drama, or even a cult classic, there is something to catch. From the true story of the Jamaican bobsledding team in Cool Runnings to the comedic adventures of a grandmother in Bashment Granny, these films offer an in-depth look at Jamaican culture and its people.
READ ALSO: BL dramas: 10 best Korean and Thai series to add to your watchlist
Legit.ng recently published an article highlighting the top ten best Korean and Thai series to add to your watchlist. BL dramas are television shows that centre on romantic relationships between two men. These shows are top-rated in East and Southeast Asia and are becoming increasingly popular in other parts of the world.
BL dramas have become a favourite for any Asian drama centred on gay love stories. These shows are not only well-written and engaging, but they also feature incredible performances by the actors and stunning cinematography.
Source: Legit.ng