35 greatest inspirational movies from Hollywood and Bollywood
Everyone looks for inspiration in one way or the other. Some people turn to motivational books, inspirational talks, music, or even inspirational movies. The latter are films that can instantly change your entire mood. They often consist of storylines of people overcoming seemingly insurmountable odds to achieve something big.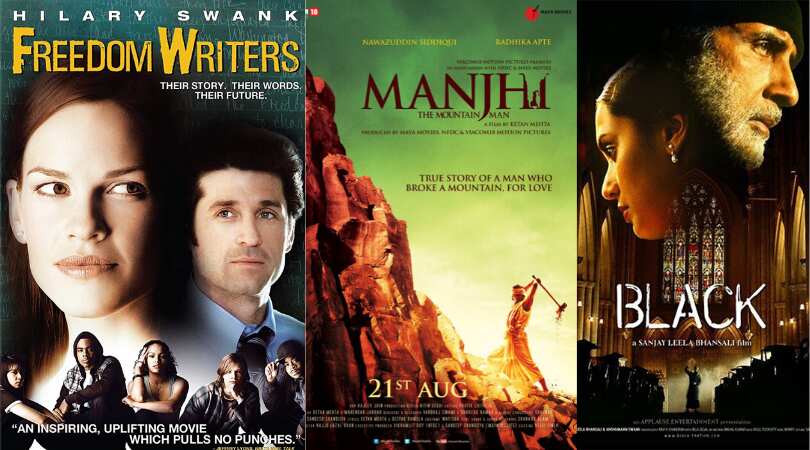 Motivational films revolve around different subjects. These include sportspeople, human rights activists, politicians, scientists, and students. Here is a look at a fascinating collection of the most inspirational movies you can try out.
Top inspirational movies from Hollywood and Bollywood
We take a look at the 35 top motivational movies ever made in Hollywood and Bollywood.
35. Seven Pounds (2008)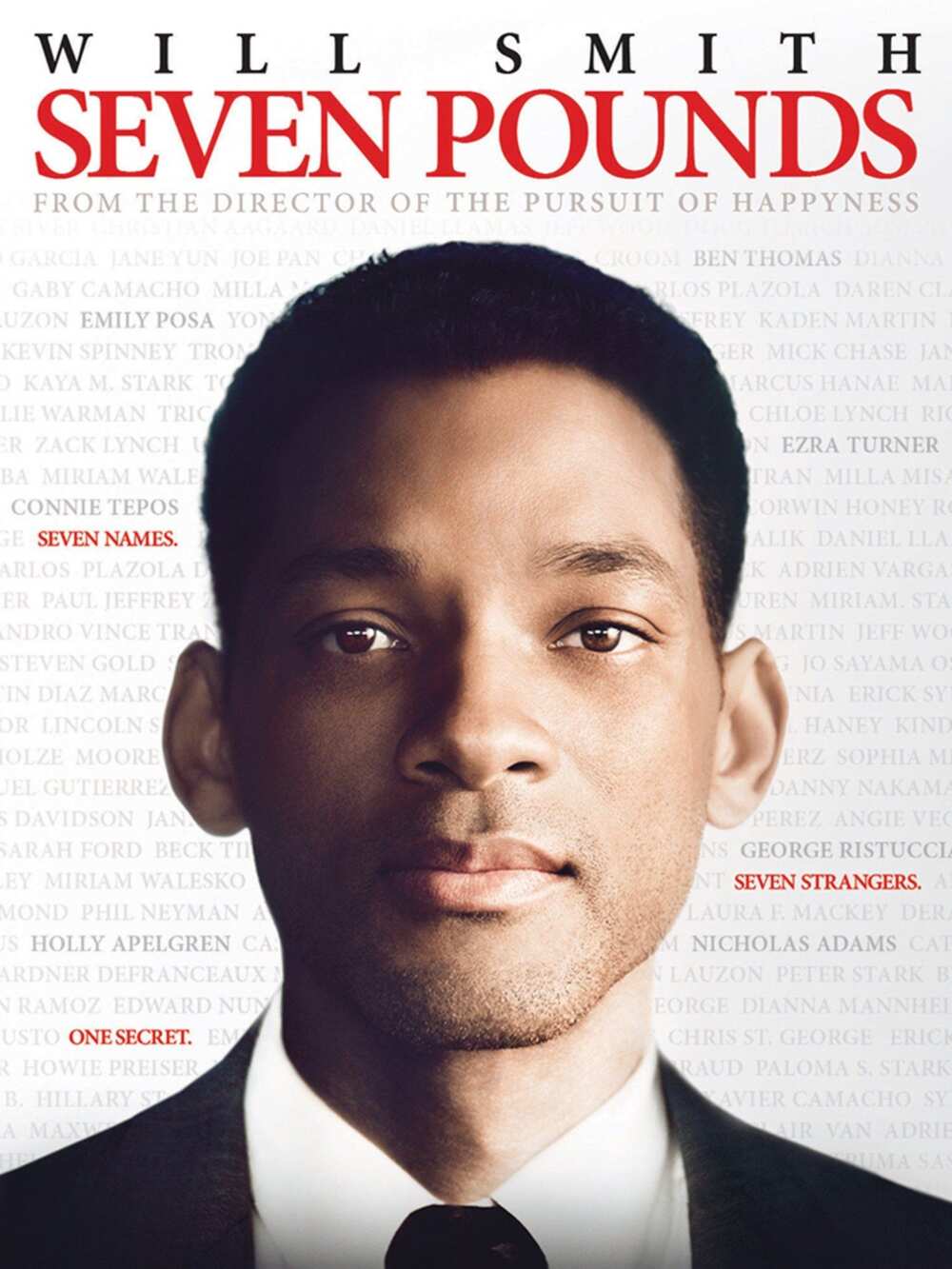 What is a good motivational movie? Seven Pounds is. Seven Pounds is the story of Ben Thomas, a man haunted by a terrible secret. He seeks redemption by transforming the lives of seven total strangers.
He is set on carrying out his plan without distraction until he falls in love with one of the seven people who ends up transforming him.
34. Hawaizaada (2015)
Hawaizaada is set in the pre-independence era of Bombay in 1895, based on the life of an Indian scientist, Shivkar Bapuji Talpade. He is credited with constructing India's first unmanned plane. The film tells the tale of the hardships Bapuji went through on the journey to discovery.
33. Krantiveer (1994)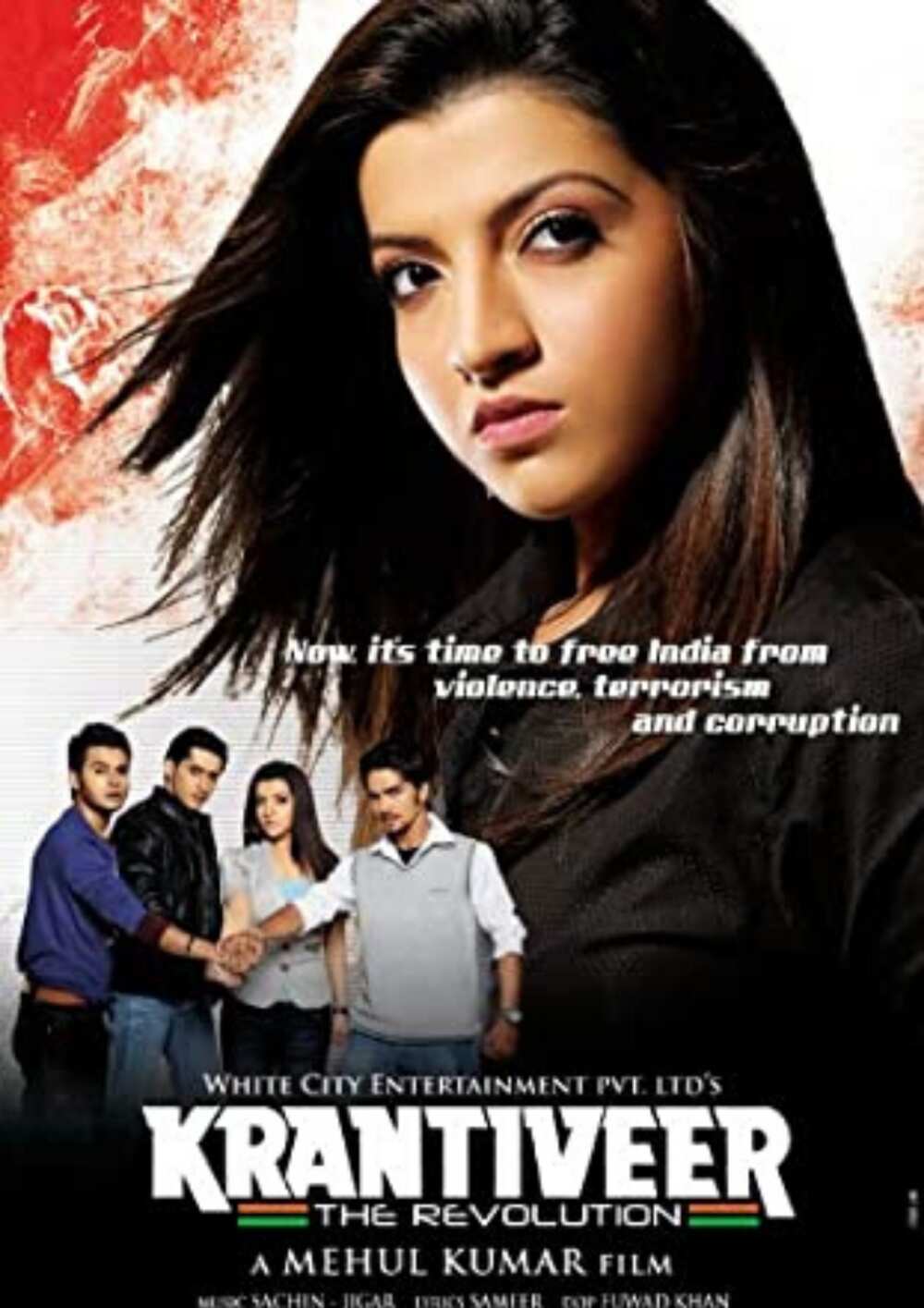 Disowned by his parents at a young age, a man ends up in a small village controlled by underworld dons and some very powerful politicians. Lazy, alcoholic, and unemployed, he gets influenced by a kind journalist with a positive mission.
32. The Rider (2017)
The Rider tells the story of Brady Blackburn, a renowned rodeo bronc rider who learned everything about horses from his parents.
One day, he falls off a bronc horse and sustains a skull fracture. Determined to get back to rodeo riding, Brady checks himself out of the hospital earlier than advised. However, he knows that going back to riding comes with additional risks.
31. Dreamer: Inspired by a True Story (2005)
Ben Crane was once a great horseman whose gifts as a trainer are now being wasted on making other men's fortunes. Sonya was a great horse whose promising future on the racetrack was suddenly cut short by a career-ending broken leg.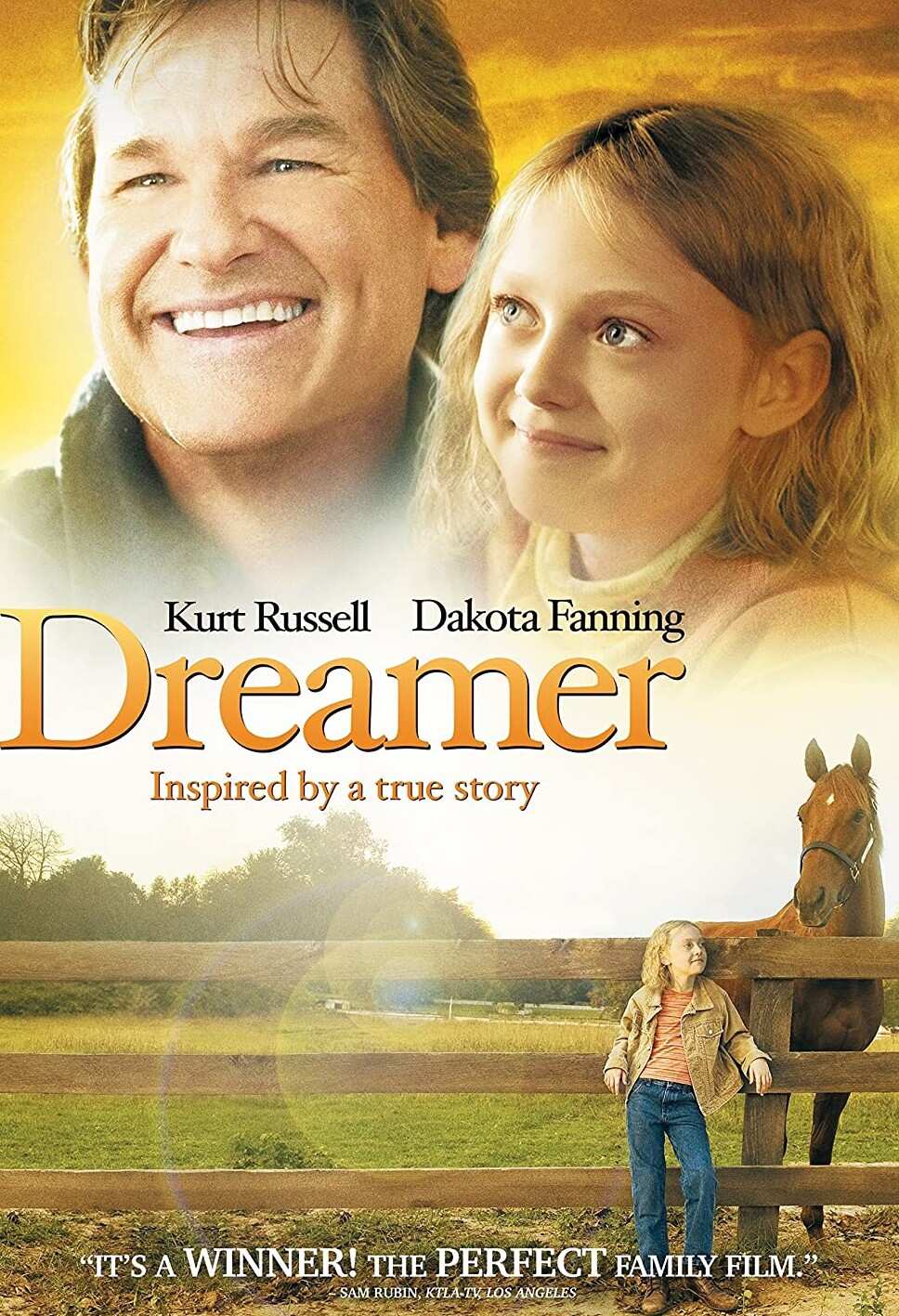 Considered as good as dead to her owner, who also happens to be Ben's boss, Sonya is given to Ben as severance pay, along with his walking papers.
Now, it will take the unwavering faith and determination of Ben's young daughter, Cale, to bring these two damaged souls together in a quest for a seemingly impossible goal; to win the Breeders' Cup Classic.
30. Guru (2007)
A school teacher in India sires a son named Gurukant but is disappointed as the child fails to live up to his high expectations. When Gurukant grows up, he is unable to secure decent employment in India and moves to Turkey.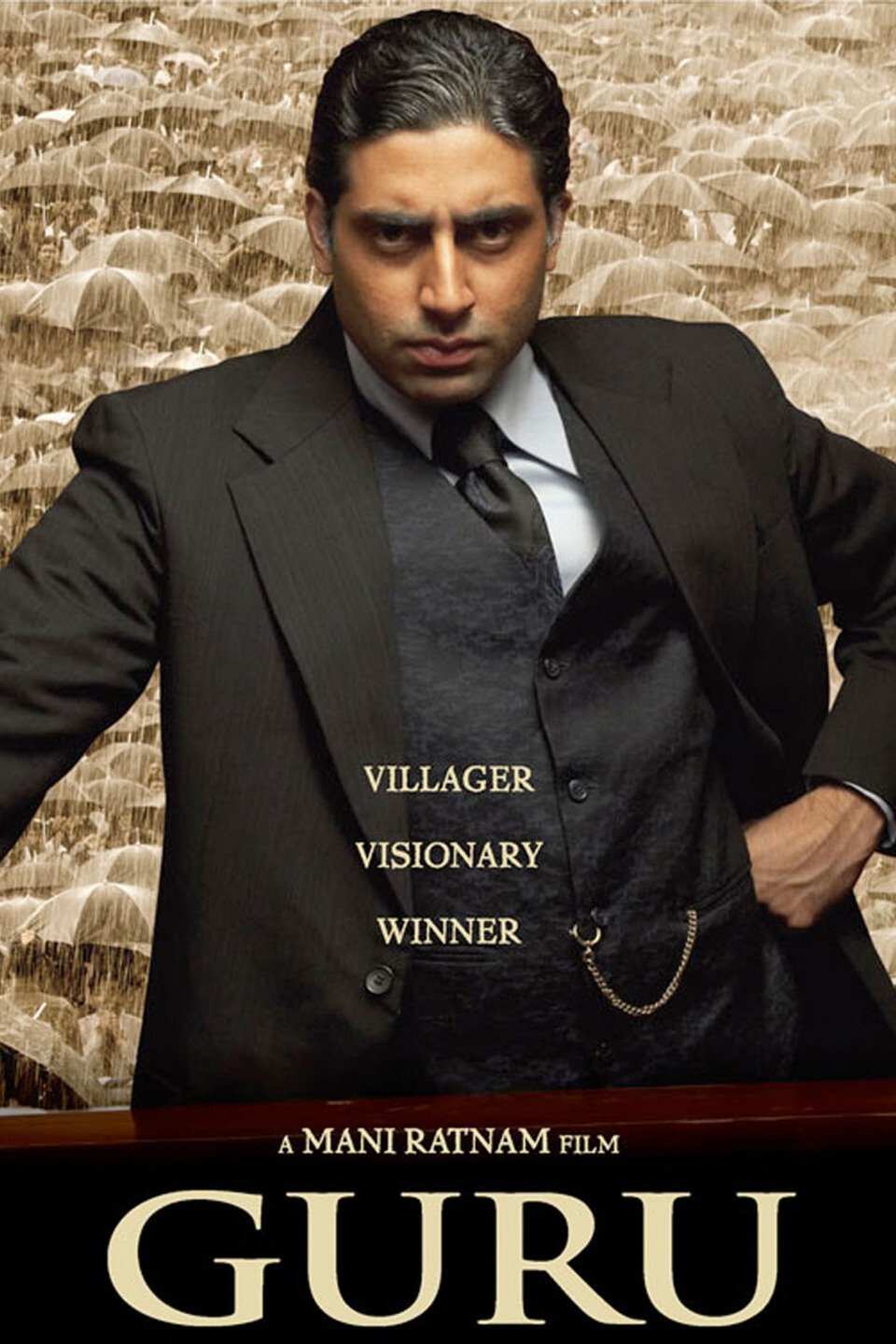 When he returns to India, he wants to start his own business but is unable to do so as he does not have enough money.
29. The Legend of Bagger Vance (2000)
The movie is set against the backdrop of a golf tournament in 1930's Georgia where a white war hero is competing for the golfing championship with the help of his black caddie, Bagger Vance, who possesses the secret of the perfect swing.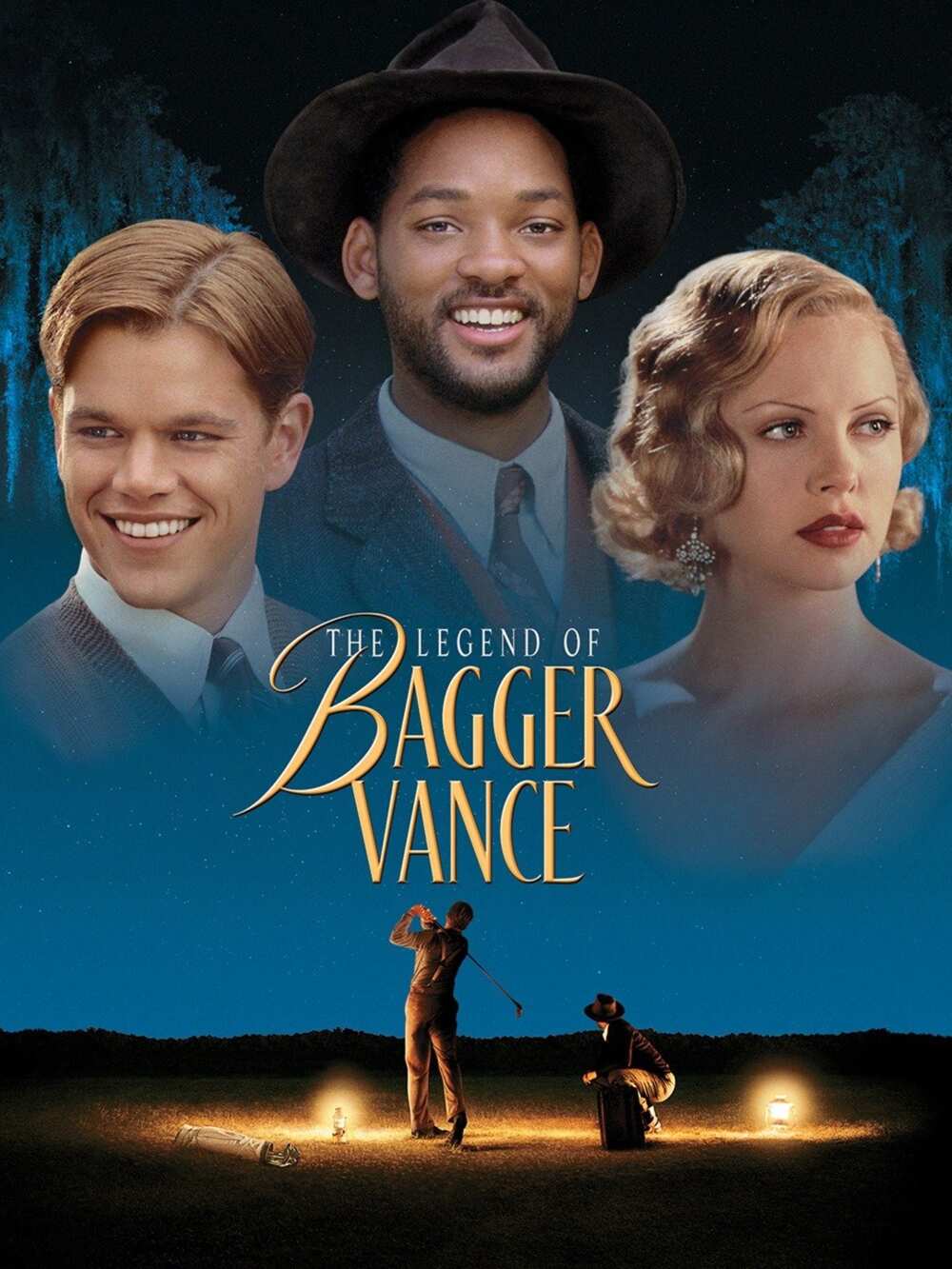 This is one of the best lesser-known Hollywood motivational movies ever made.
28. Like Stars on Earth (2007)
Ishaan Awasthi is an eight-year-old child whose world is filled with wonders that no one else seems to appreciate; colors, fish, dogs, and kites are just not important in the world of adults, who are much more interested in things like homework, marks, and neatness.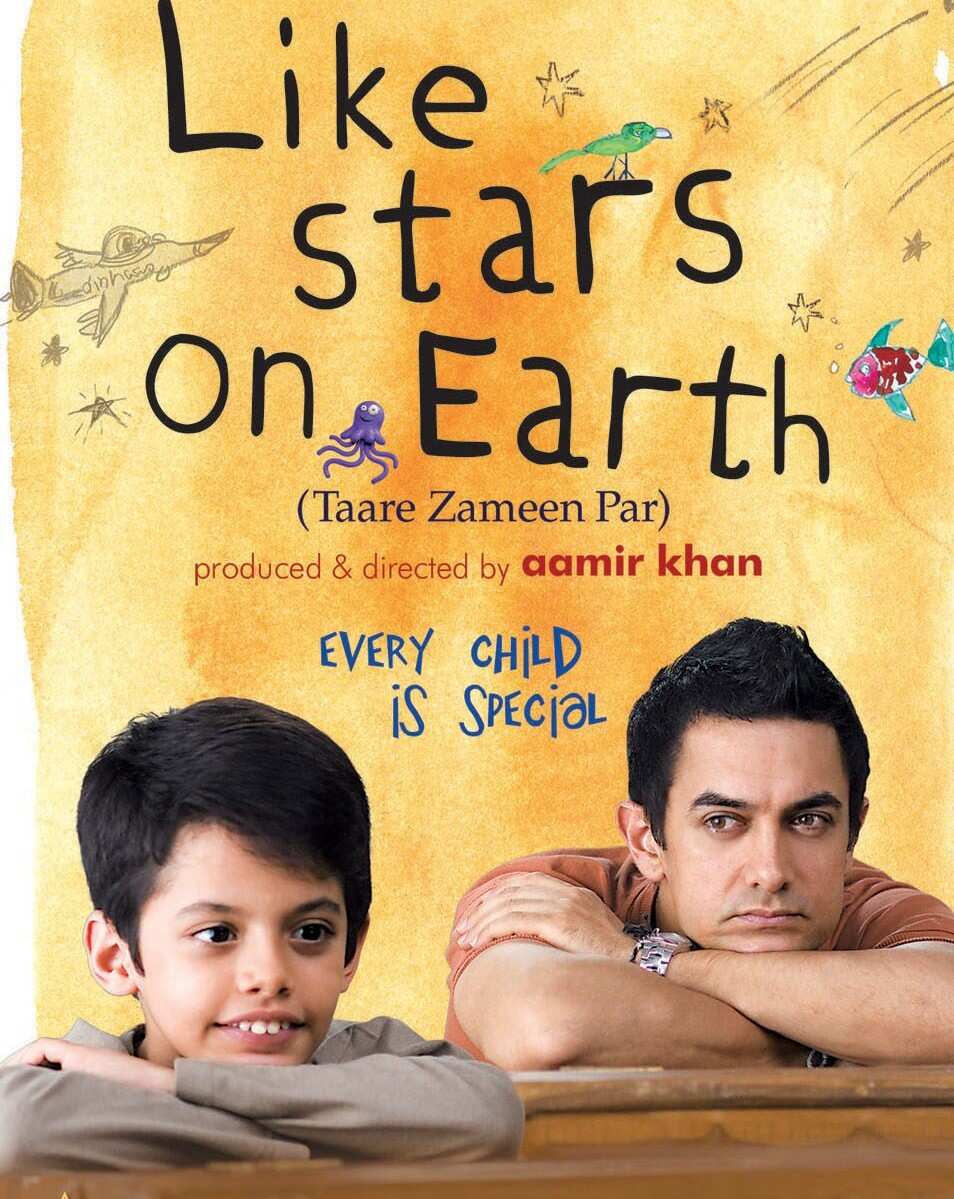 One day, a new art teacher bursts onto the scene and realizes that Ishaan is very unhappy. With time, patience, and care, he ultimately helps Ishaan find happiness.
27. Proof (2005)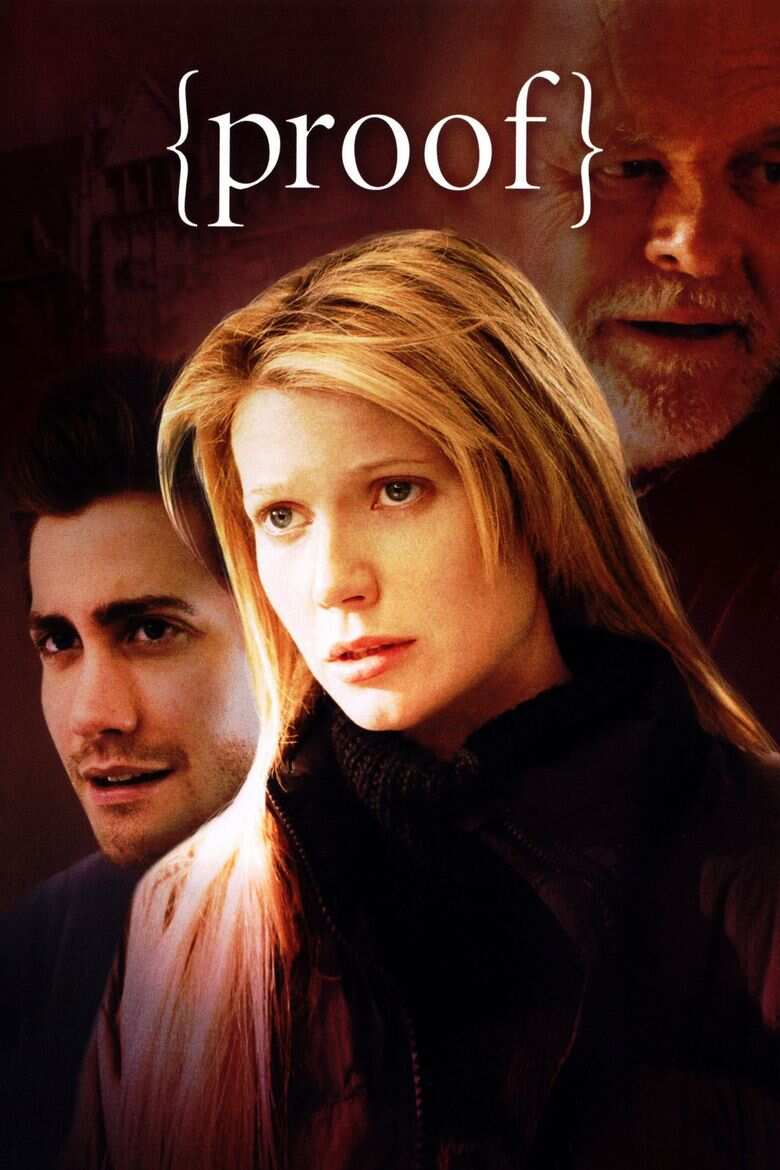 The daughter of a brilliant but mentally disturbed mathematician tries to come to grips with her possible inheritance, his insanity. Complicating matters are one of her father's ex-students, who wants to search through his papers, and her estranged sister, who shows up to help settle his affairs.
26. A Brilliant Young Mind (2014)
The film is alternatively titled X + Y in some regions. It tells the story of Nathan, a young boy who struggles to connect with those around him - most of all, his loving mother - but finds comfort in numbers.
When Nathan is taken under the wing of an unconventional and anarchic teacher, Mr. Humphreys, the pair forge an unusual friendship, and Nathan's talents win him a place on the UK team at the International Mathematics Olympiad.
25. Flash of Genius (2008)
Flash of Genius is based on the true story of college professor and part-time inventor Robert Kearns' long battle with the US automobile industry. The film tells the tale of one man whose fight to receive recognition for his ingenuity would come at a heavy price.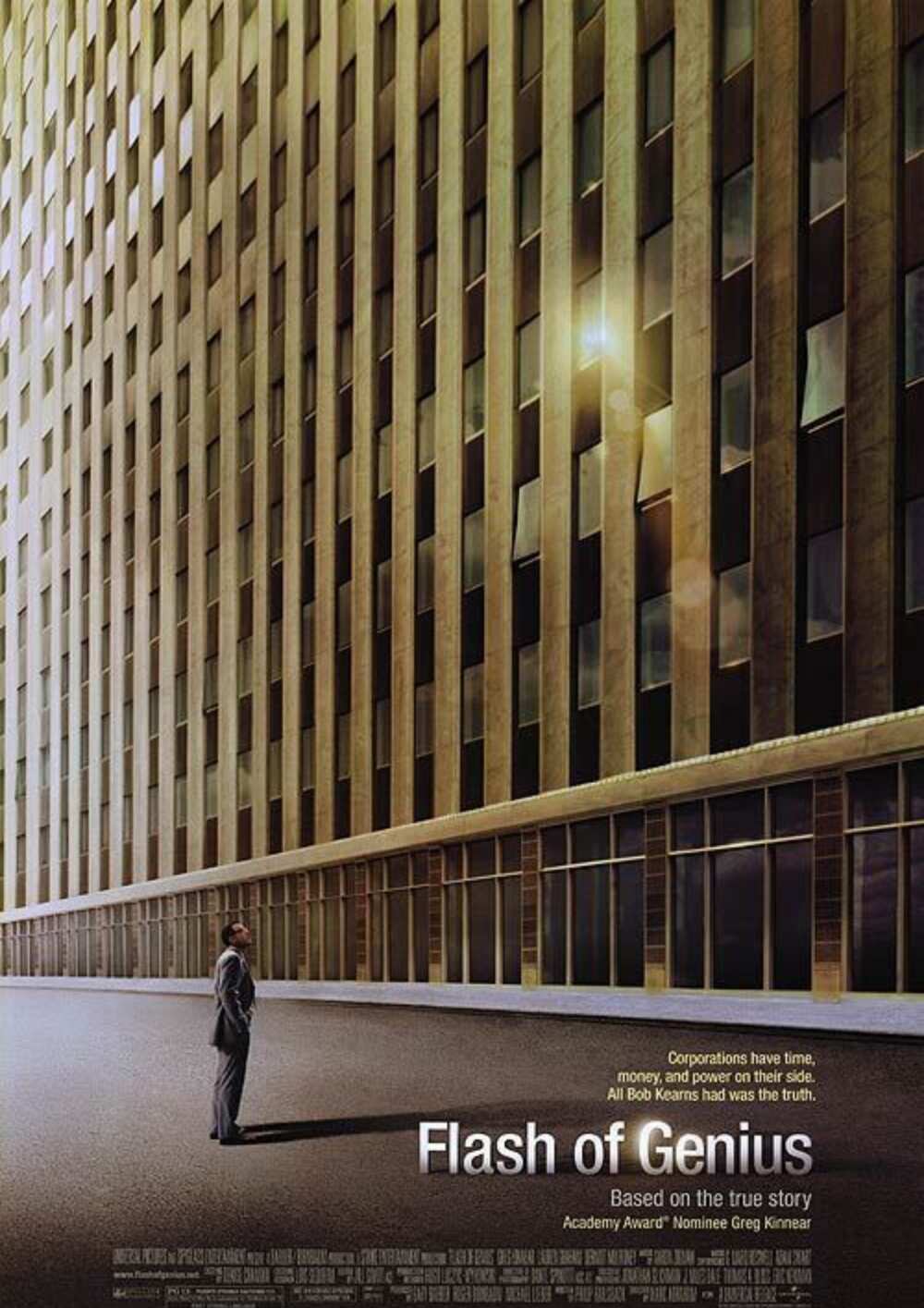 The determined inventor refused to be silenced and takes on corporate titans in a battle that nobody thought he could win. Flash of Genius is one of the best motivational movies Hollywood ever produced based on real-life events.
24. Mary Kom (2014)
Mary Kom tells the story of the life of Indian boxer, 'Mary Kom,' who went through several hardships before boldly accomplishing her ultimate dream.
23. What Dreams May Come (1998)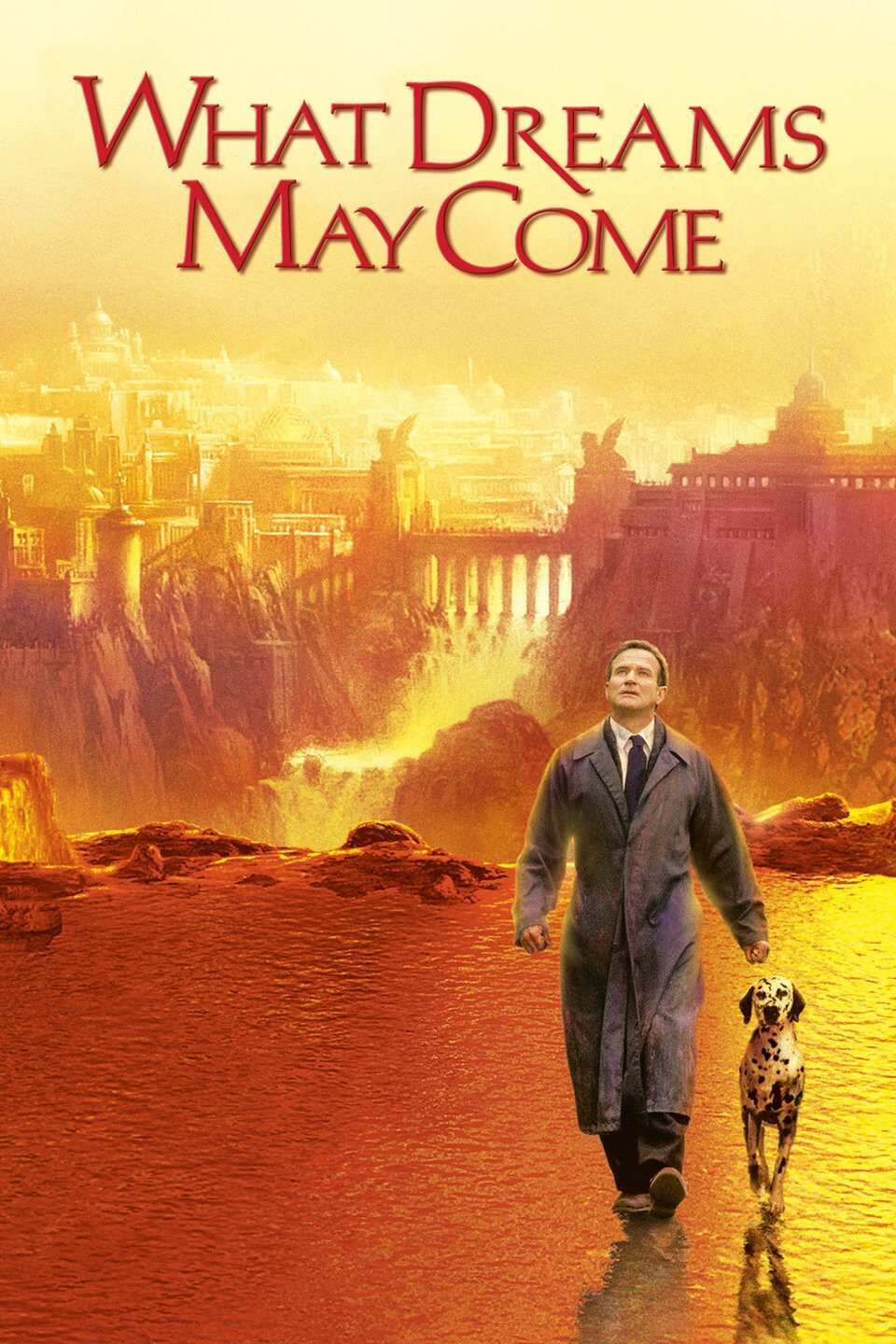 The film follows the life of Chris Nielsen, a man who dies in an accident and goes to heaven. He then discovers that his beloved wife Annie has killed herself out of grief over his death and embarks on an afterlife adventure to reunite with her.
22. Black (2005)
Black tells the story of the McNallys, an Anglo-Indian family consisting of Paul and his wife, Catherine. Both are full of joy when Catherine gives birth to a baby girl, Michelle, but their joy is short-lived when they are told that Michelle cannot see nor hear.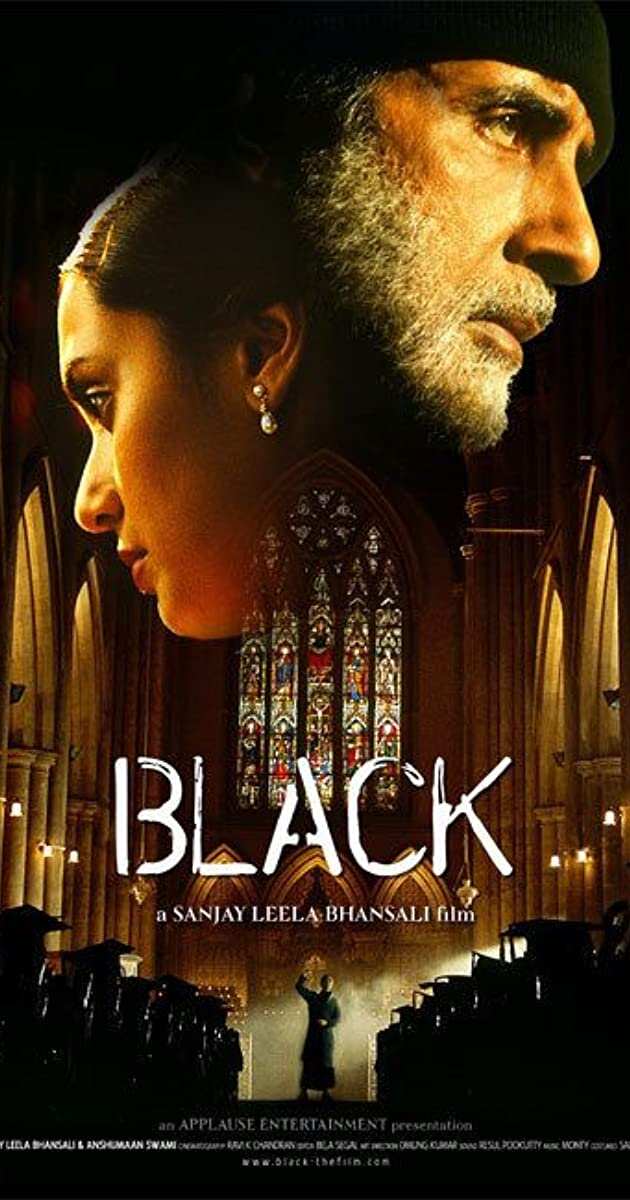 Paul and Catherine try to bring up Michelle in their protective way. As a result, Michelle is not exposed to the real world and becomes increasingly violent and volatile. Things only get worse when Catherine gives birth to Sara, and Paul considers admitting Michelle in an asylum.
21. Invincible (2006)
In the summer of 1976, 30-year old Vince Papale is having a tough run of luck. He has been working as a substitute teacher for two days a week but has just found out that his job has been eliminated because of budget cuts.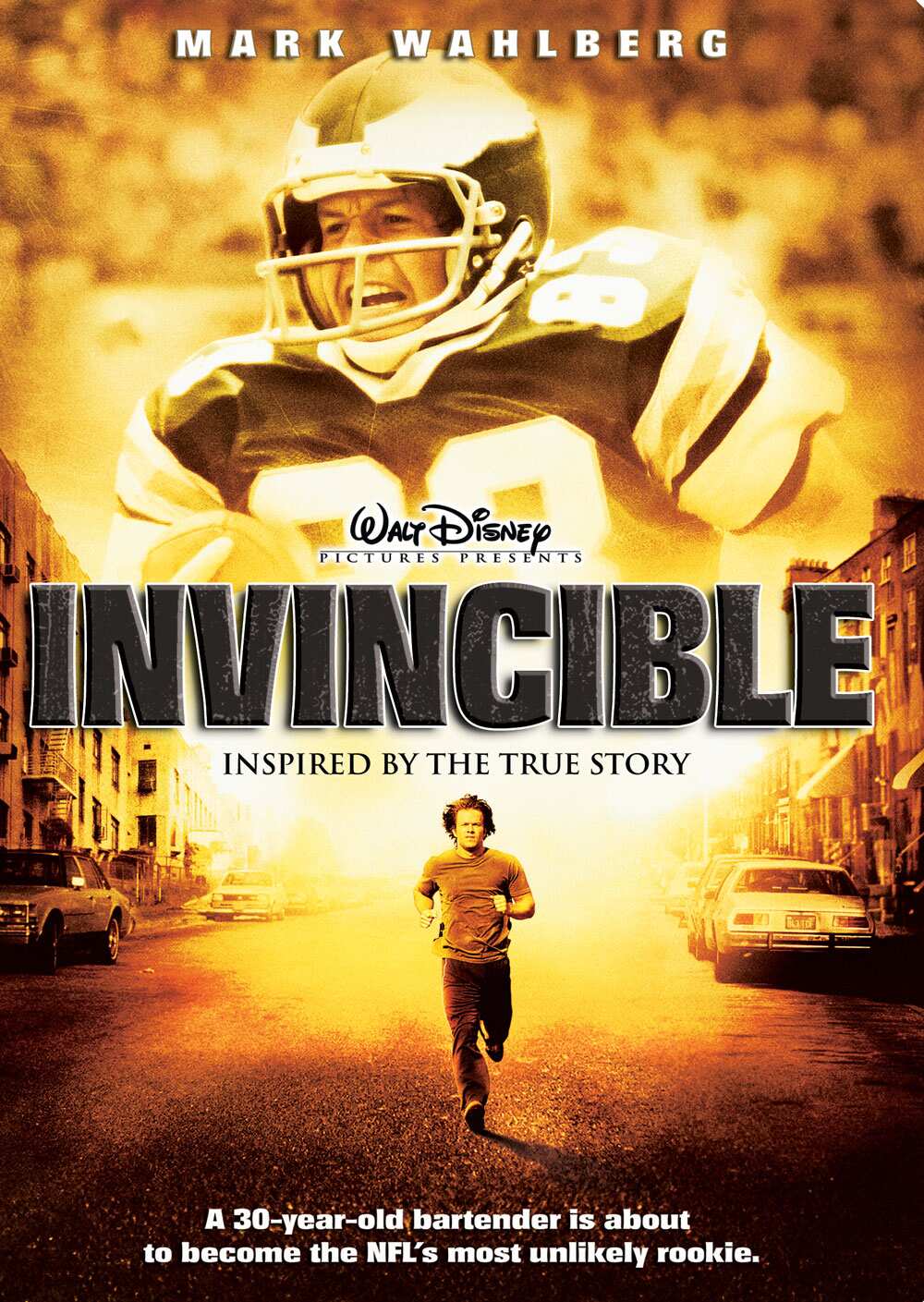 His wife gives up on him, saying he'll never amount to anything and asks for a divorce. He works as a bartender and plays football with his friends.
When the new coach of the Philadelphia Eagles, Vermeil, announces that he will hold open tryouts for the team, Vince reluctantly decides to give it a try.
Invincible is among the most amazing motivational Hollywood movies touching on sports.
20. Airlift (2016)
Airlift is the story of Indians who were stranded in Kuwait during a traumatic time. The film's storyline revolves around Ranjit Katyal, a wealthy and powerful Indian businessman who has always seen himself as a Kuwaiti rather than an Indian.
One day, he realizes that he no longer wields any influence on the Iraqis and that he and his family are in danger. Ranjit unknowingly becomes the man who thousands of Indians look up to for getting them from Kuwait safely.
19. 42 (2013)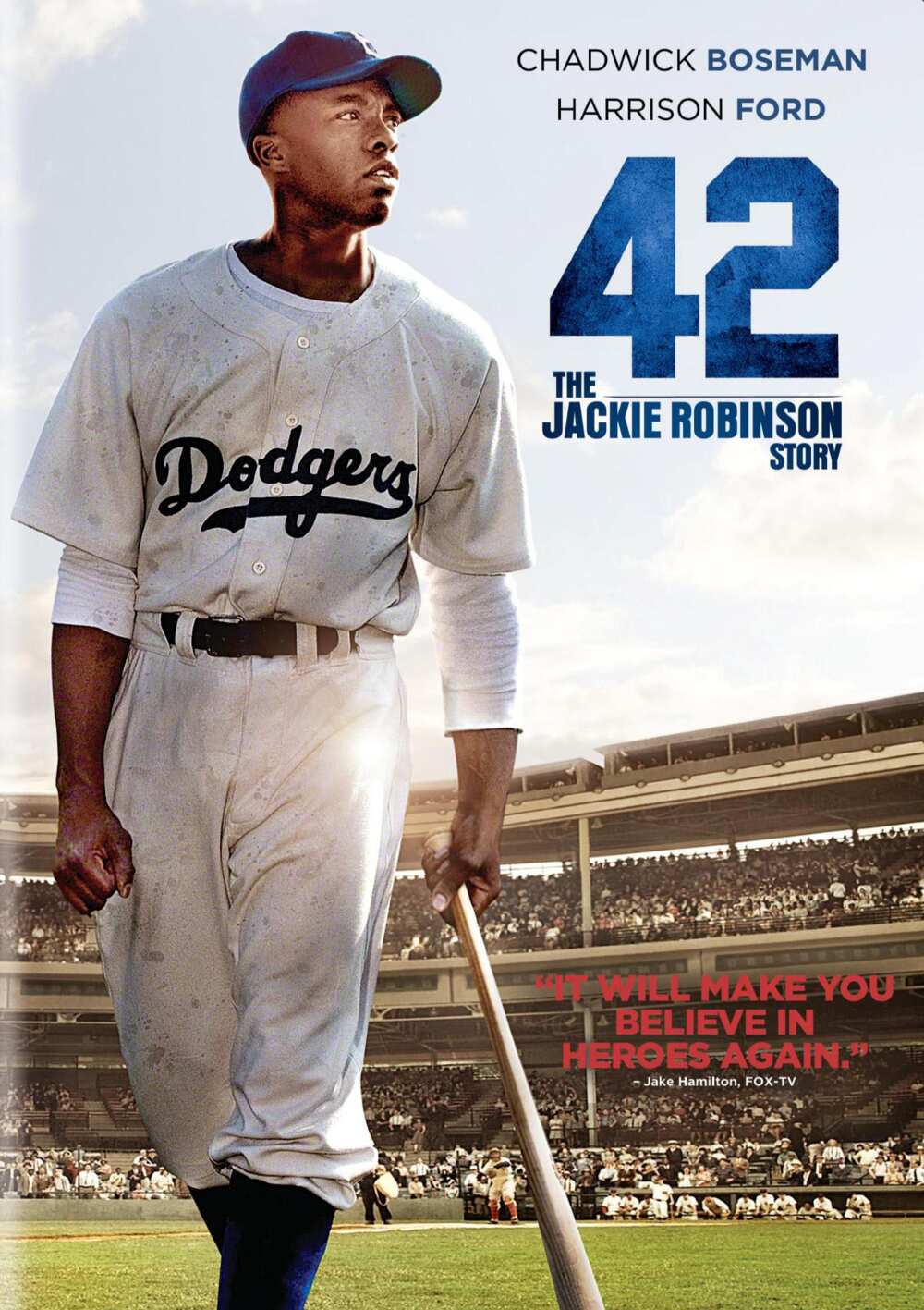 42 is the story of Jackie Robinson, who, in 1947, became the first African-American to play in Major League Baseball. This was after the Brooklyn Dodgers signed him amidst considerable racism issues in the process.
18. Lakshya (2004)
Lakshya tells the story of Karan, a lazy, good-for-nothing guy who lived off his father and elder brother.
One day, he decides to enlist in the army with a friend, but basic training proves to be too much of a bother, and he shortly abandons it.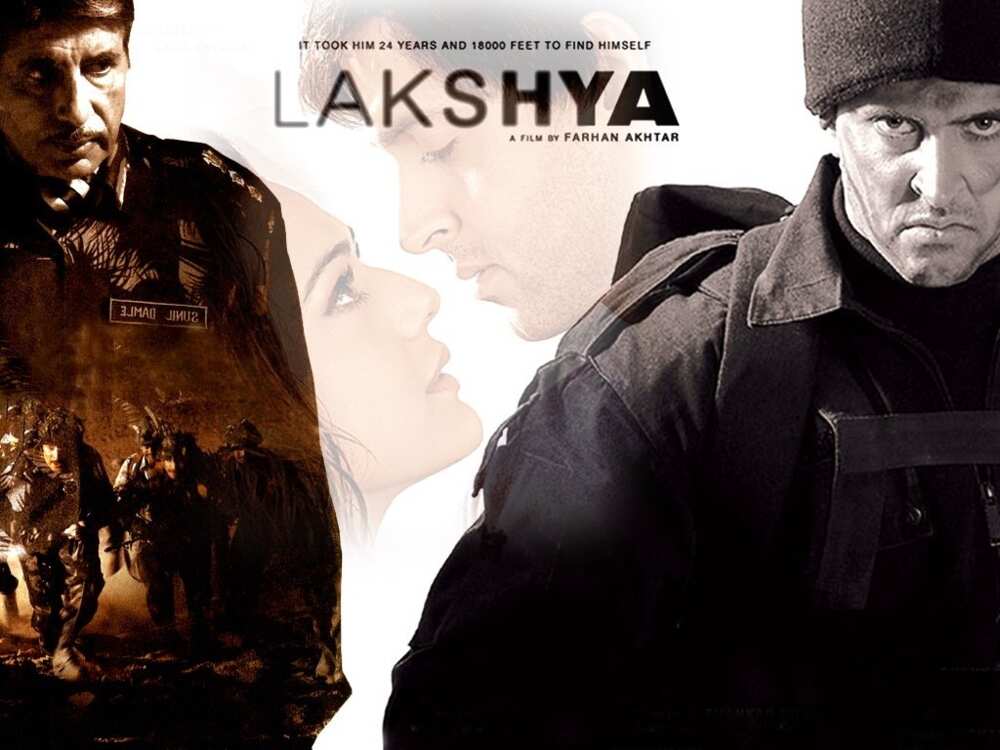 His actions cost him the respect of a girl he loves as well as the people from his hometown. Karan decides he must re-join the army and show everyone that he, too, is focused on the path he has to take in this lifetime. Is he resilient enough to go through with the army's training?
17. Men of Honor (2000)
Men of Honor is among the best military-themed inspirational Hollywood movies. It revolves around two men and their individual and joint triumphs and failures in the Navy. Carl Brashear is determined to be the first African American Navy Diver in a time where racism is rife.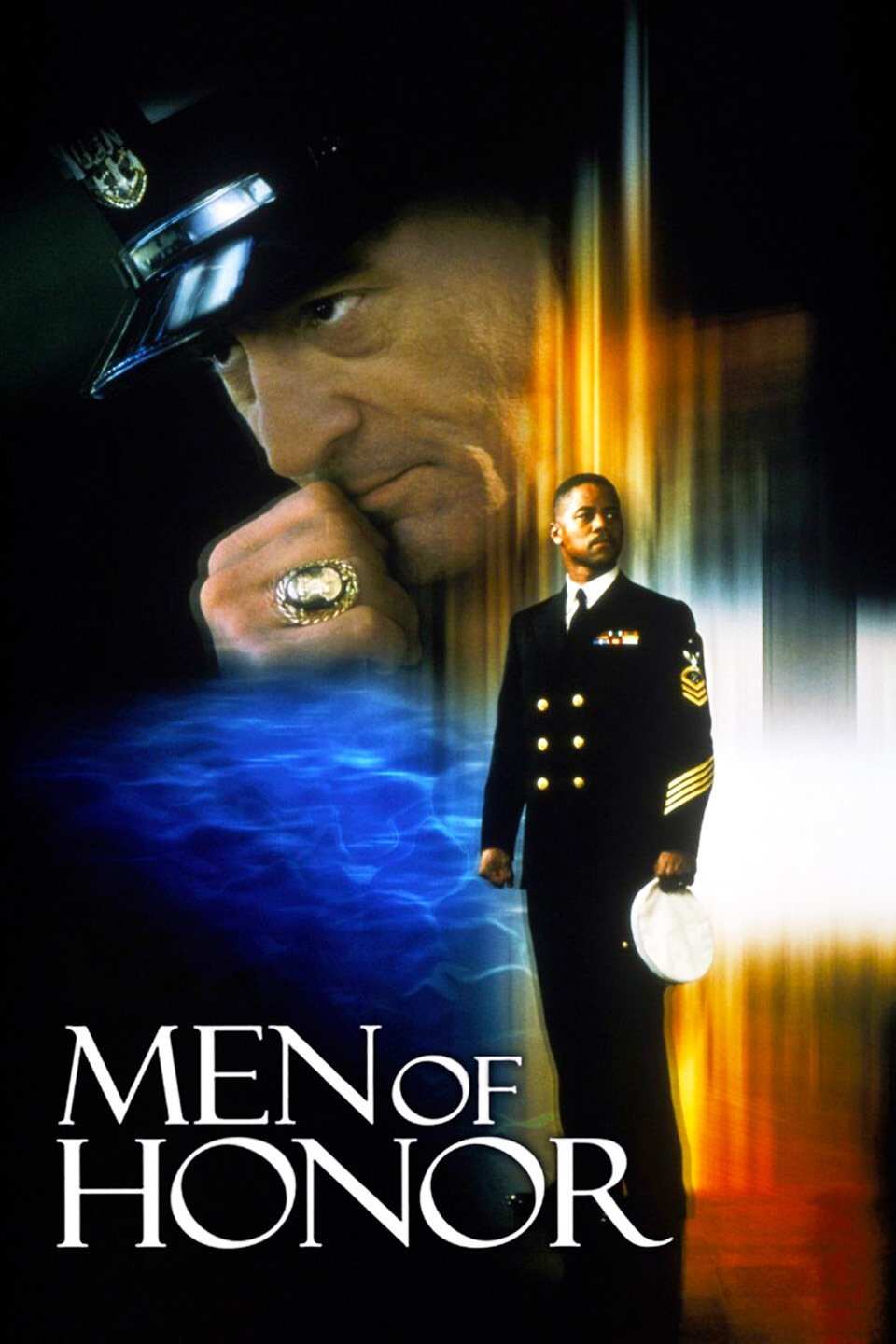 Leslie Sunday is his embittered trainer, determined to see him fail. Fate, challenges, and circumstances eventually draw these two men together in a tale of turbulence and ultimately, triumph.
16. 3 Idiots (2009)
Two friends are searching for their long-lost companion. They revisit their college days and recall the memories of their friend who inspired them to think differently, even as the rest of the world called them idiots.
15. Coach Carter (2005)
Controversy surrounds high school basketball coach Ken Carter after he benches his entire team for breaking their academic contract with him. The film is based on the true-life story of a coach who tries to teach his players that there's more to life than basketball.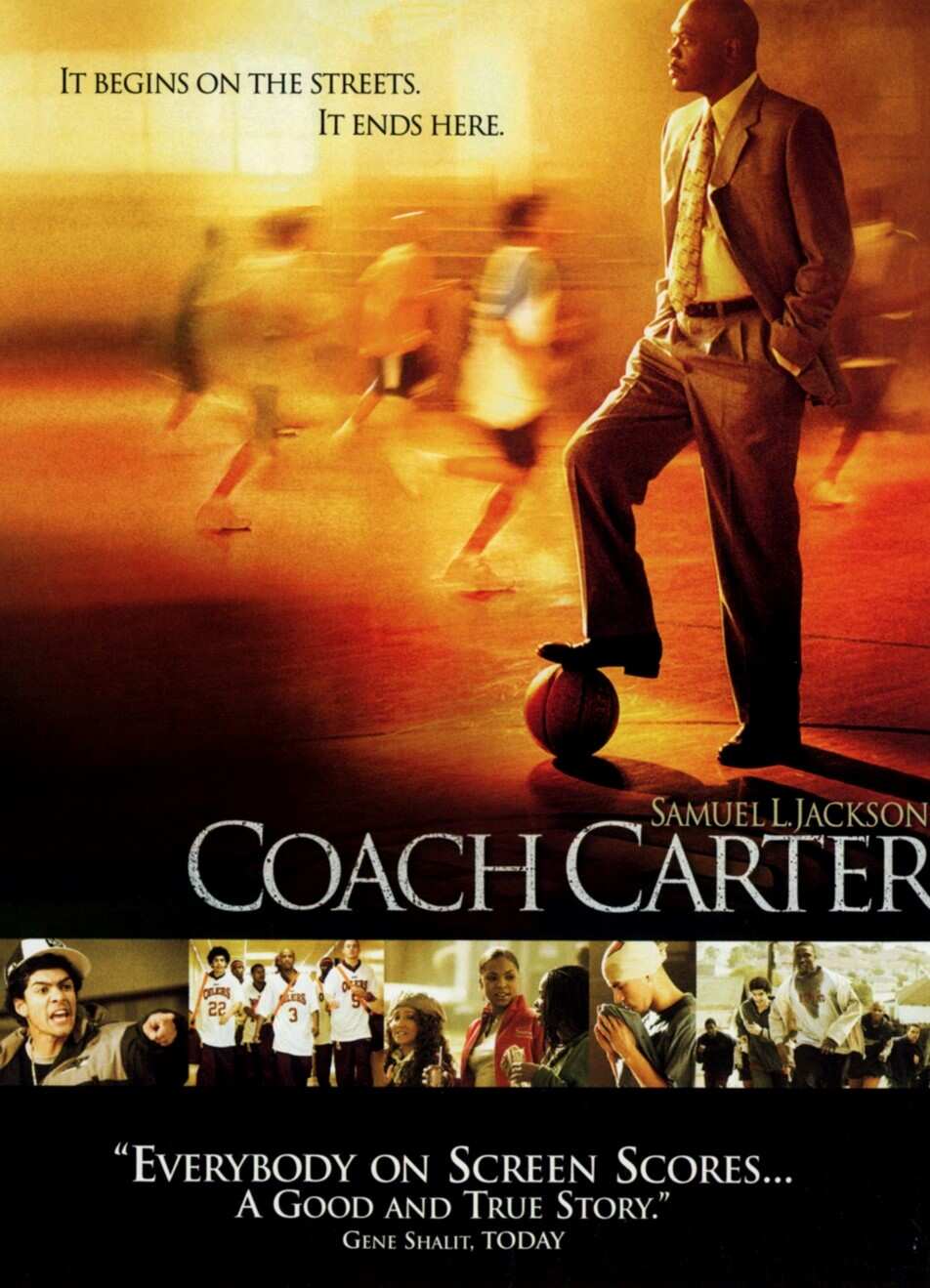 Coach Carter is one of the best student-centred inspirational movies on Netflix today.
14. Swades (2004)
Set in modern-day India, Swades is a film that tackles the issues that development brings on a grass-root level. A bright young scientist working as a project manager in NASA returns to rural India on a quest to find his childhood nanny.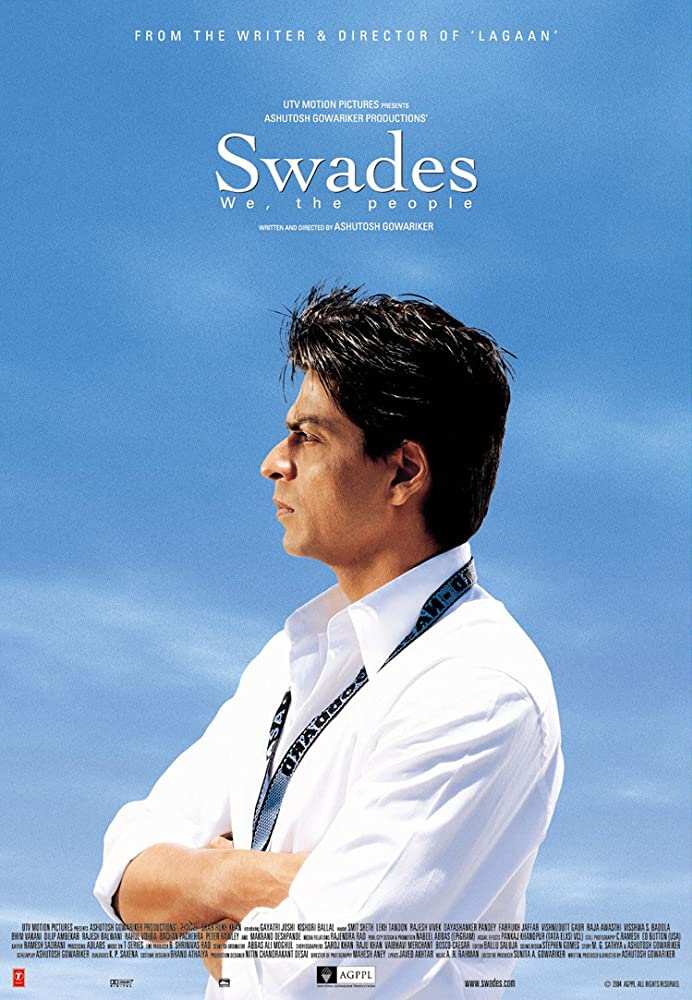 The film uses the contrast between the highly developed world of NASA, which has been at the forefront of advances in space research, and his world back home in India, which is at the crossroads of development.
13. The Secret Life of Walter Mitty (2013)
The manager of the negative assets sector of Life magazine, Walter Mitty, has been working for the magazine for 16 years and has a tedious life, not going anywhere but from his home to his job and vice-versa.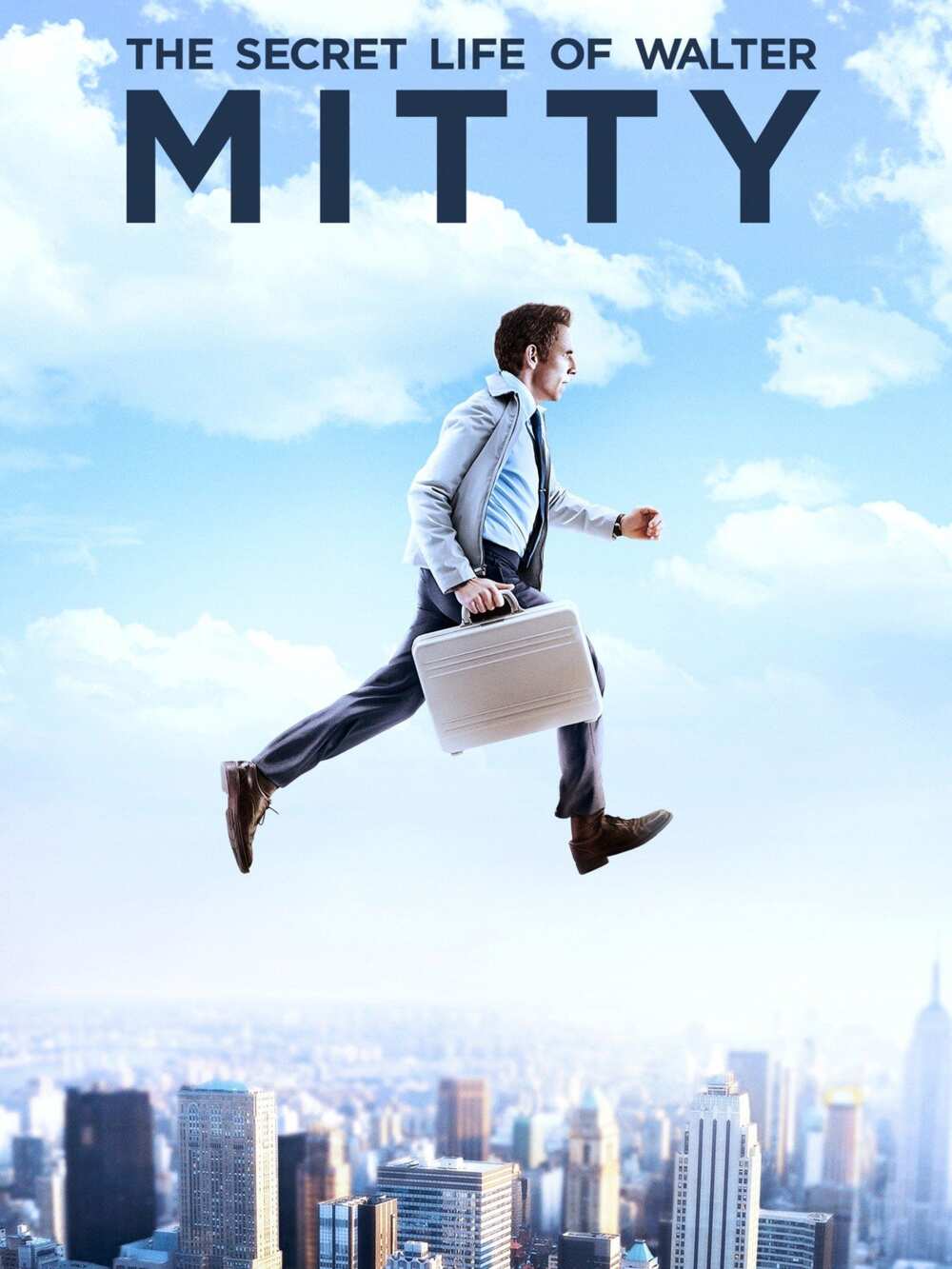 He is an escapist, daydreaming into a world of fantasy many times a day. He then falls for the recently hired Cheryl Melhoff, but he is too shy to invite her on a date, and he tries to contact her via online dating.
12. Rang De Basanti (2006)
Rang De Basanti is the story of six young Indians who assist an English woman in filming a documentary on the freedom fighters from their past, and the events that lead them to relive the long-forgotten saga of freedom.
Rang De Basanti is arguably one of the most enjoyable inspirational Bollywood movies of all time.
11. Freedom Writers (2007)
A dedicated California teacher finds a way to unify her disadvantaged, racially divided students and improve their grasp of academics, partly by having them keep journals about their violent, troubled lives.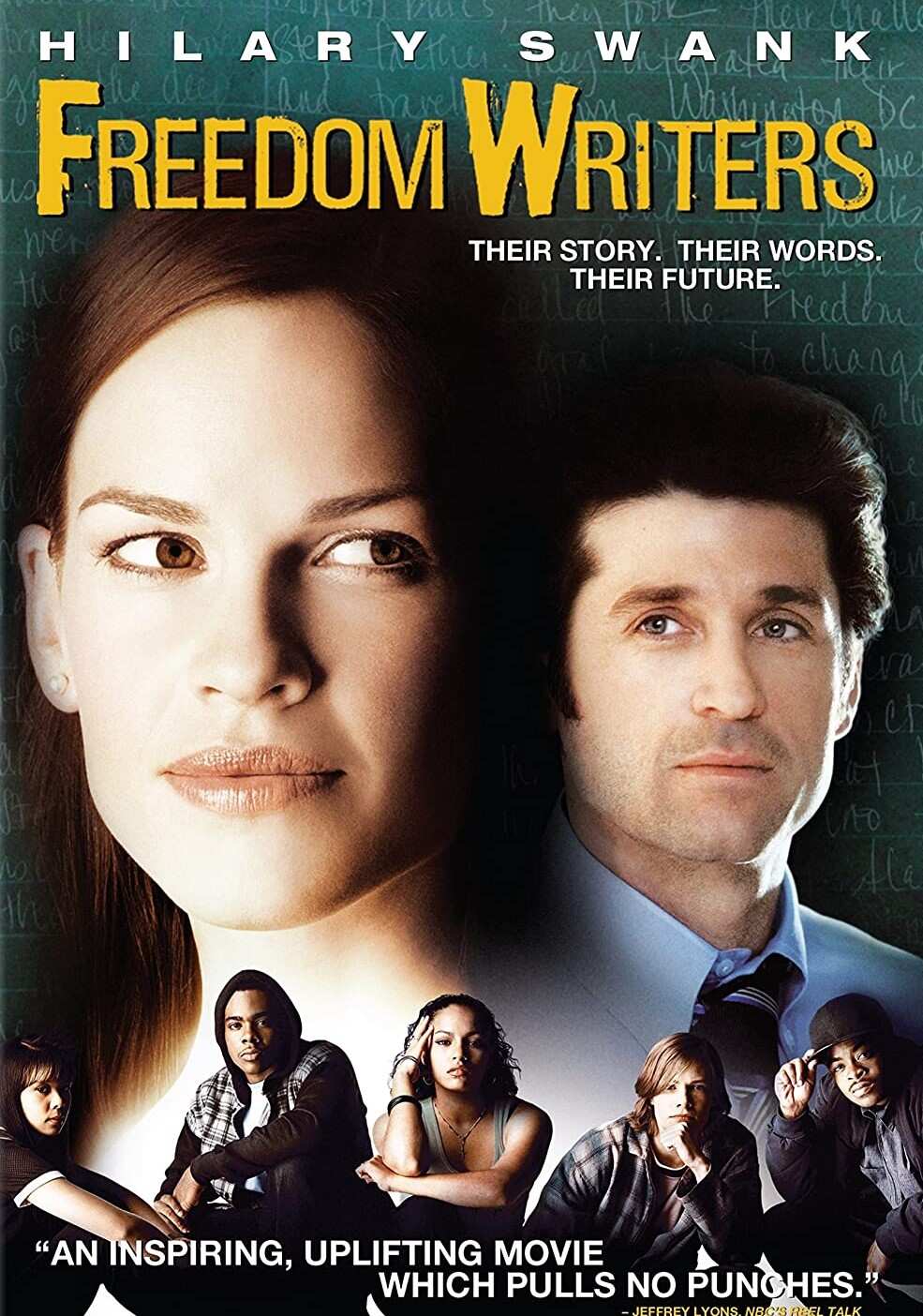 Freedom Writers is one of the most interesting motivational movies for students.
10. Lagaan: Once Upon a Time in India (2001)
This is the story about the resilience shown by the Indians when they were under British rule. They were already taxed to the bone by the British and their cronies, but when Jack Russell announced that he would double the Lagaan (tax) from all villagers, they decide to oppose it.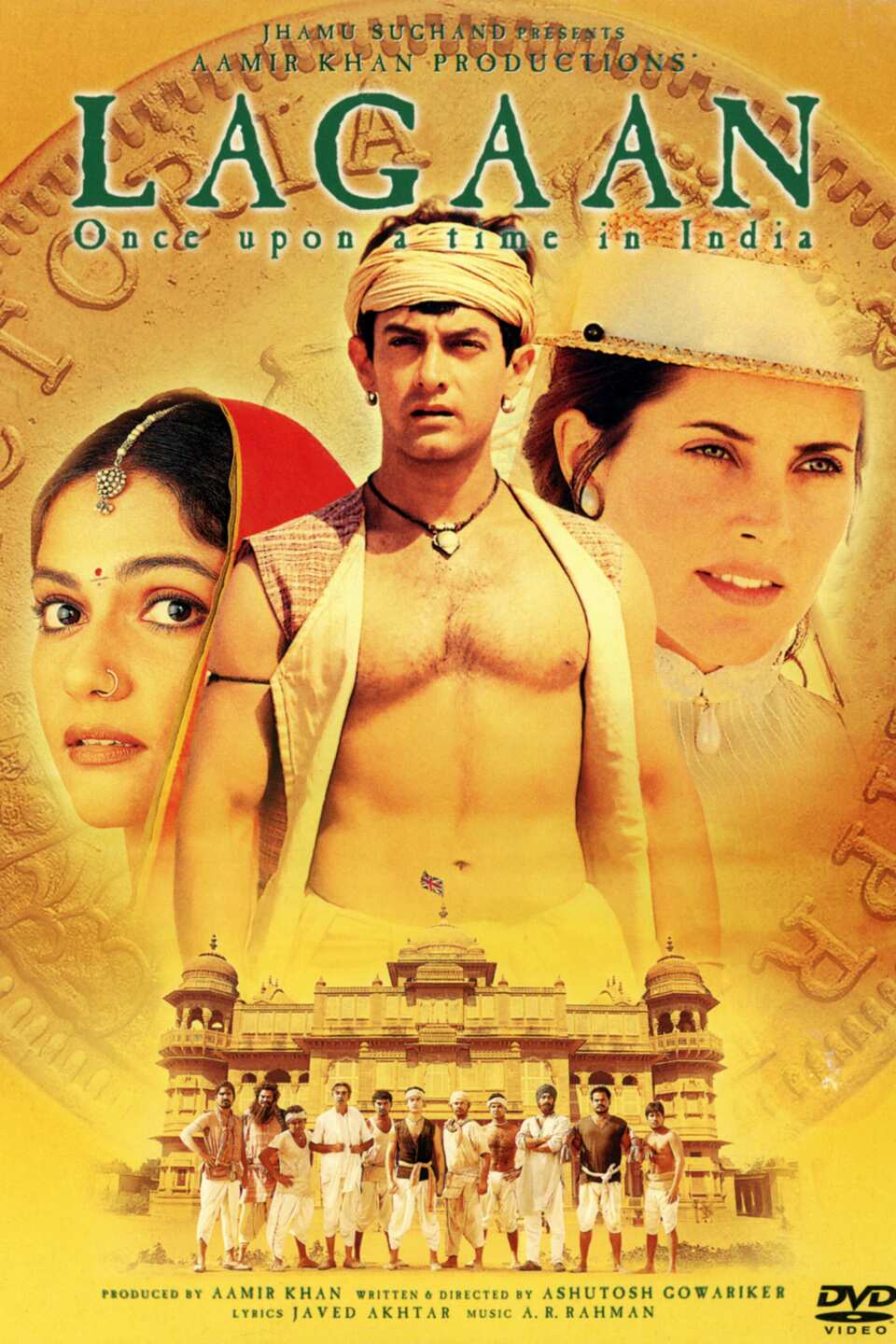 Leading the villagers was a handsome young man named Bhuvan, who challenged the British to a game of cricket. The game was to be played by veteran British cricket players, versus villagers, including Bhuvan himself, who had never played this game before.
9. Rudy (1993)
Rudy lives in a steel mill town harbouring dreams of playing football at Notre Dame. There are only a couple of problems; his grades are a little low, his athletic skills are poor, and he is only half the size of the other players.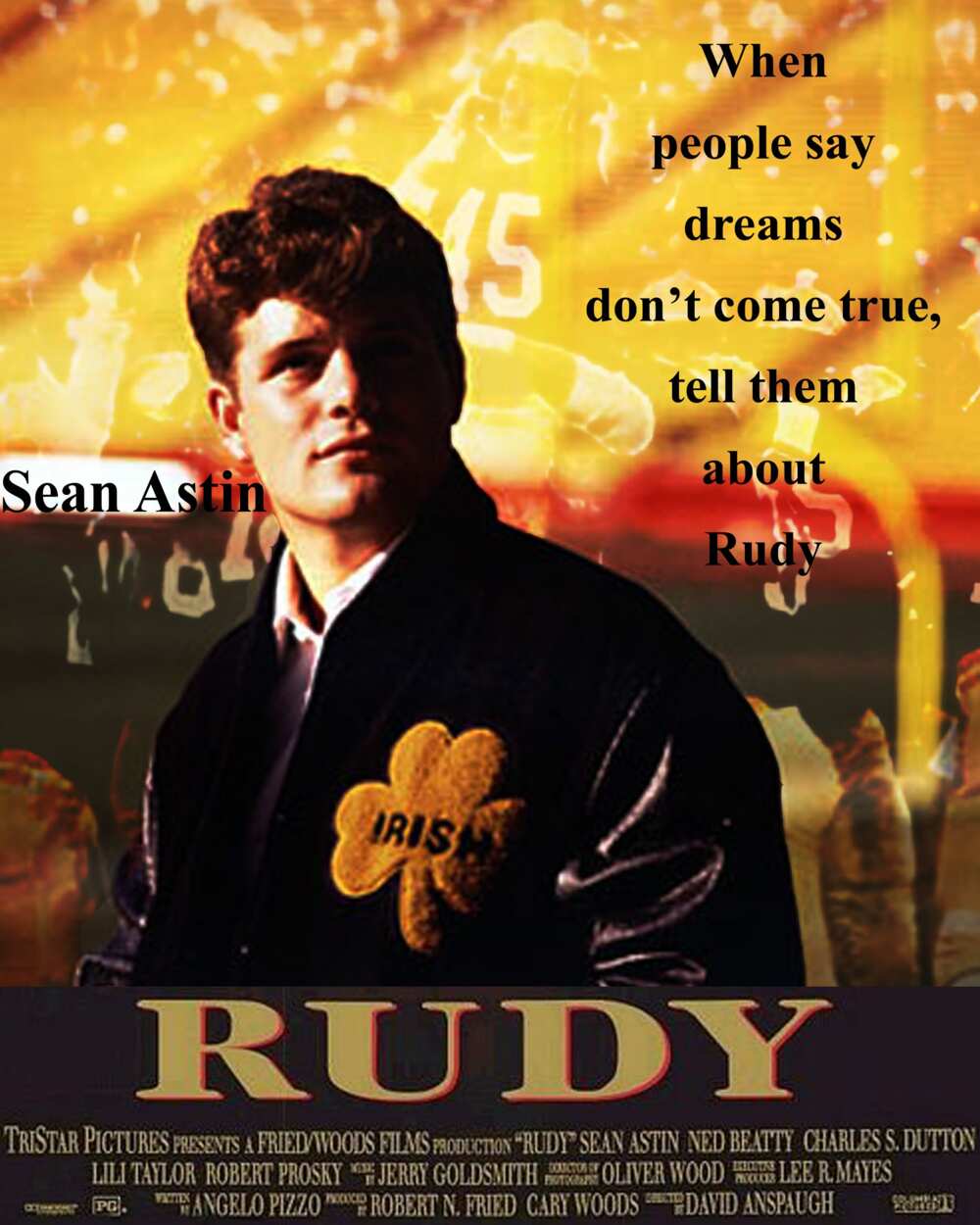 On the plus side, Rudy has the drive and the spirit of several people combined and has set his sights on joining the team.
8. Chak de! India (2007)
The film tells the story of a former Indian hockey captain who comes back as Coach of the Indian Women's National Hockey team.
The team is a rag-tag bunch of girls with their own agenda. The girls have never known the thrilling energy of being Team India, of giving their all to see their country's name on a trophy.
7. Reign Over Me (2007)
A man who lost his family in the September 11th attack on New York City runs into his old college roommate. Rekindling the friendship is the one thing that appears able to help the man recover from his grief.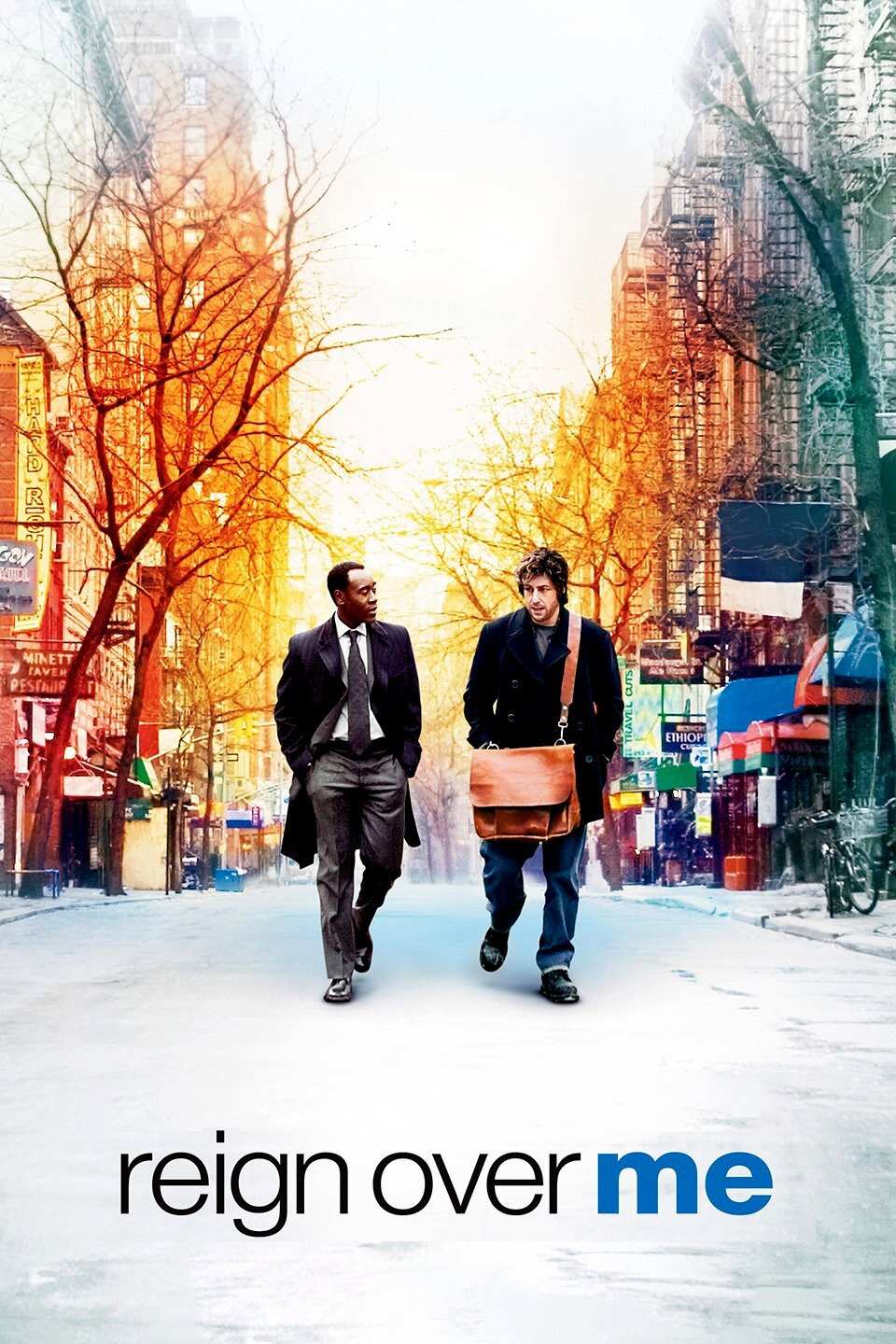 Reign Over Me is among the most poignant and motivational movies Hollywood ever produced.
6. Manjhi: The Mountain Man (2015)
Dashrath Manjhi is a poor man from the lowest of the low castes, living in a remote village cut off from the world by a rocky mountain range. Life for him is a daily struggle for survival. He loves his wife, Phaguniya, beyond belief.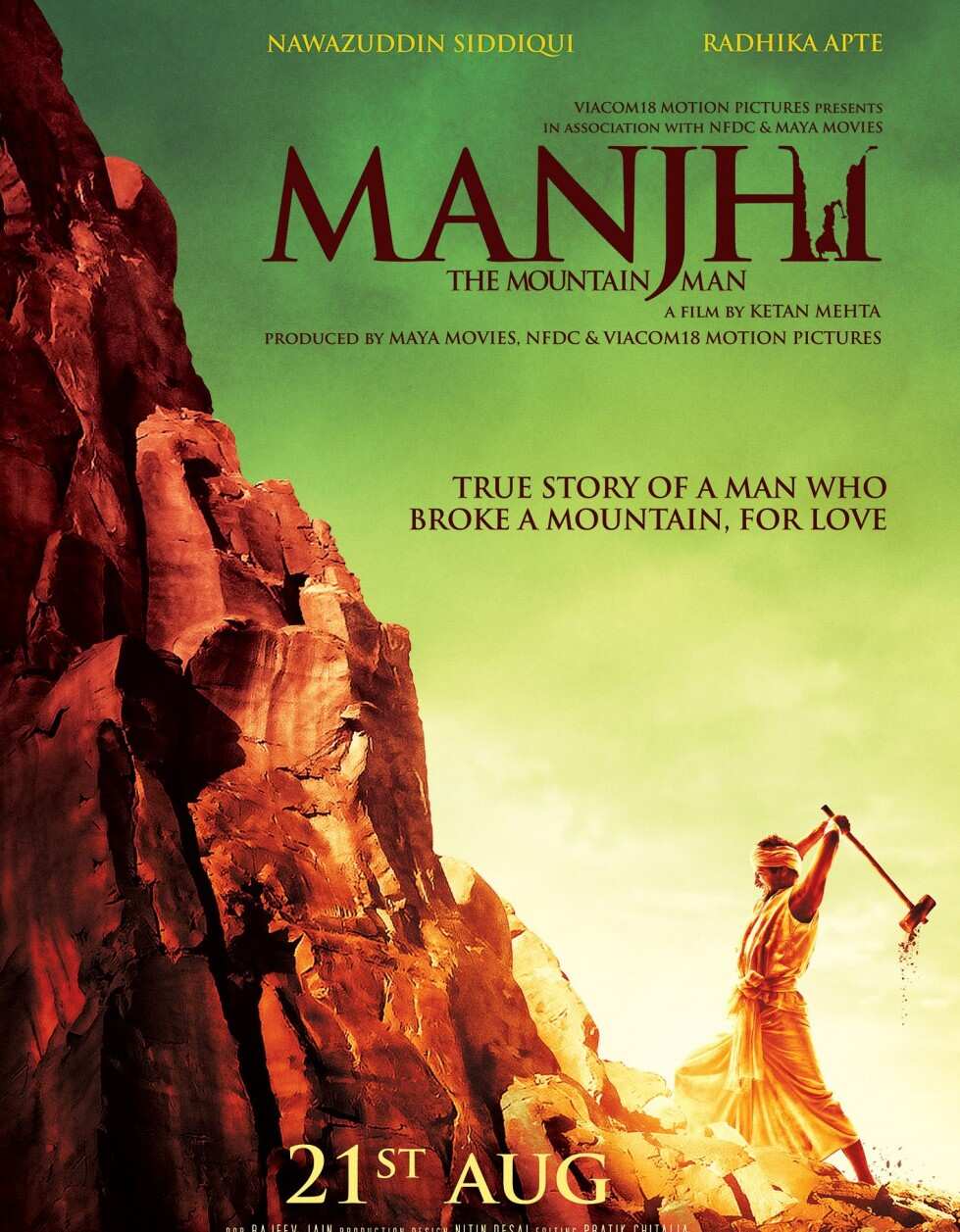 After his wife's death, Dashrath decides to carve out a path through the mountain so that no one else would suffer his fate.
5. The Impossible (2012)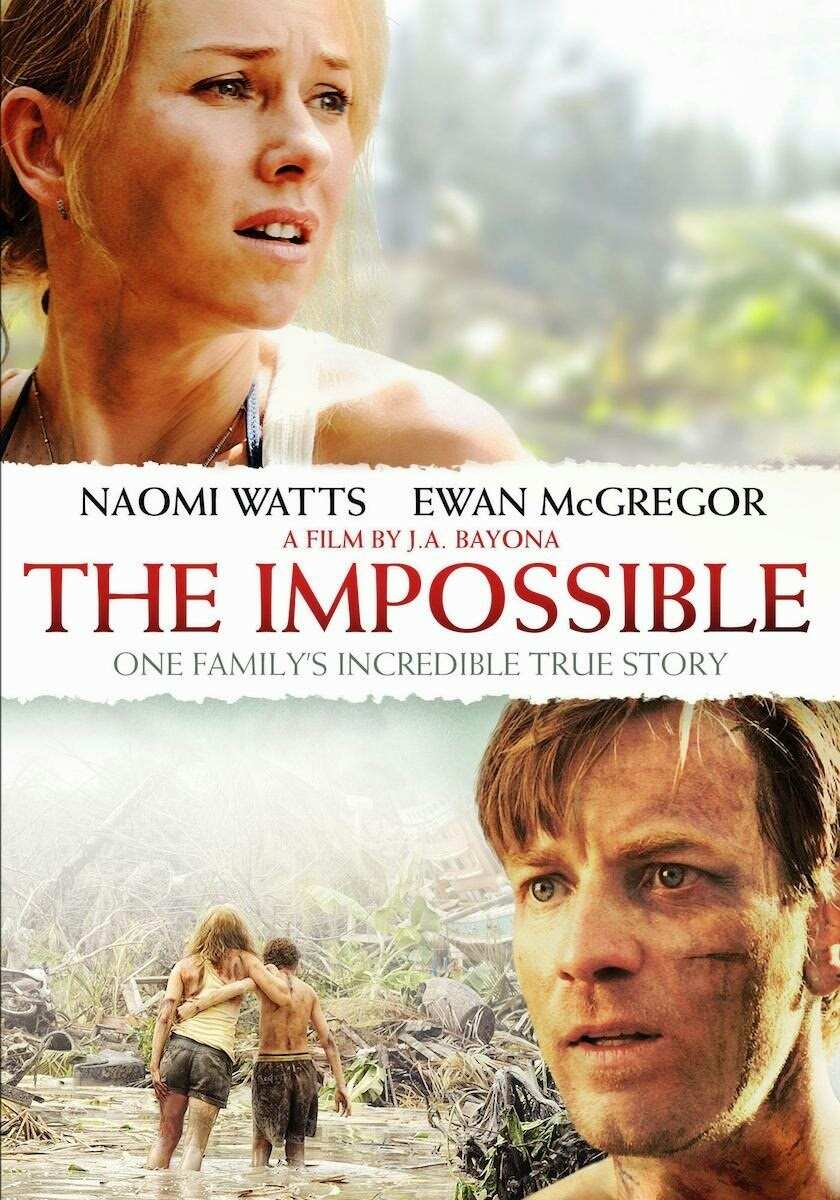 Maria, Henry, and their three sons begin their winter vacation in Thailand, looking forward to a few days in a tropical paradise. But on the morning of December 26th, as the family relaxes around the pool after their Christmas festivities the night before, a terrifying roar rises from the centre of the earth.
As Maria freezes in fear, a massive wall of black water races across the hotel grounds toward her. The Impossible is one of the most inspiring movies ever made.
4. Udaan (2010)
After being abandoned for eight straight years in boarding school, Rohan returns to the small industrial town of Jamshedpur and finds himself closeted with an authoritarian father and a younger half-brother who he didn't even know existed.
Udaan is undoubtedly one of the best motivational movies Bollywood ever produced.
3. The Blind Side (2009)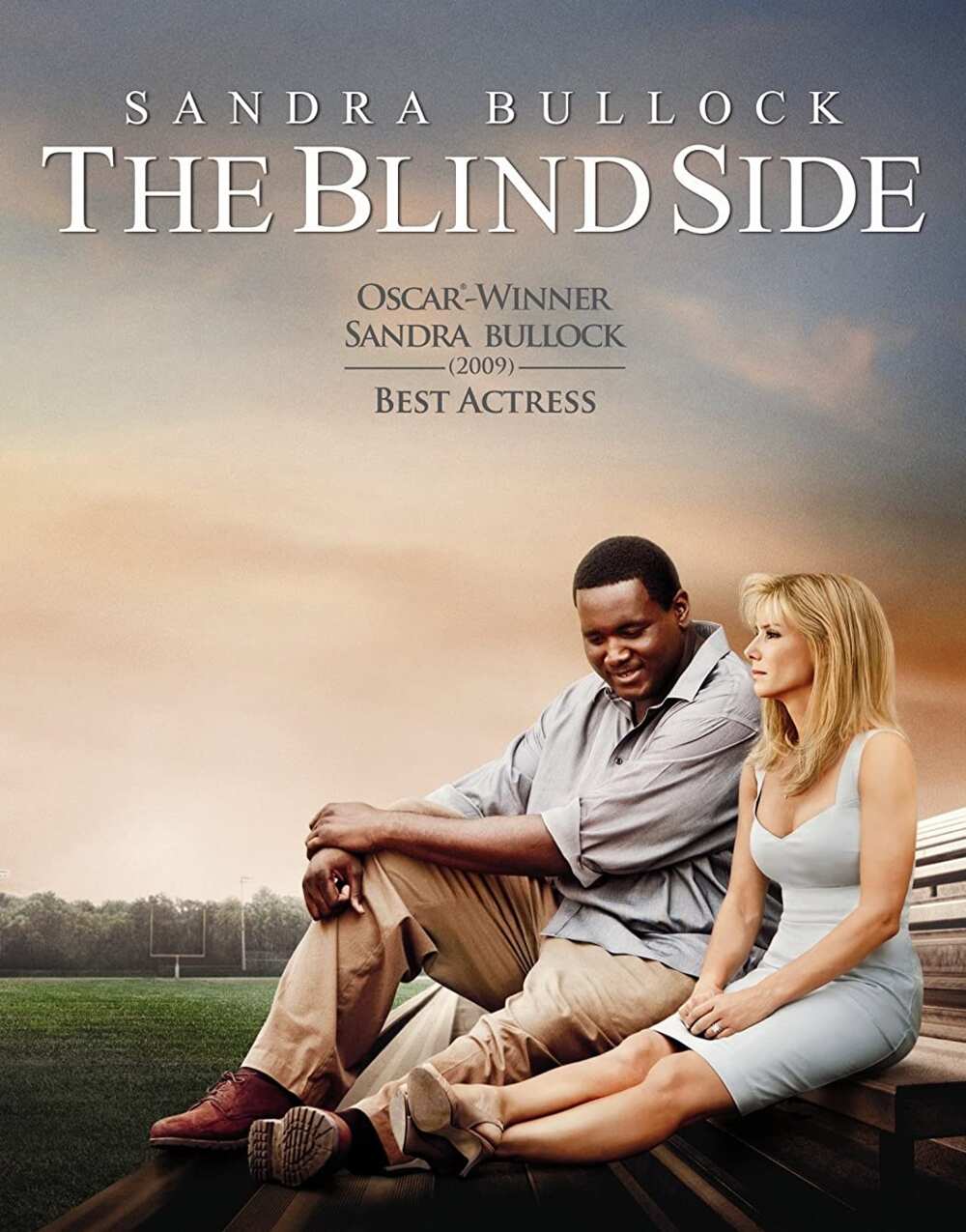 This motivational movie is based on the true story of Leigh Anne Tuohy and Sean Tuohy, who take in a homeless teenage African-American boy, Michael Oher.
When Michael expresses an interest in football, Leigh goes all out to help him, including giving the coach a few ideas on how best to use Michael's skills. The film is one of the best sports-related motivational movies on Netflix.
2. The Imitation Game (2014)
An intense and haunting portrayal of a brilliant, complicated man, The Imitation Game tells the story of a British genius who, under nail-biting pressure, helped shorten the Second World War and, in turn, saved thousands of lives.
The Imitation Game is undoubtedly one of the best inspirational movies of all time.
1. Whiplash (2014)
A young and talented drummer attending a prestigious music academy finds himself under the wing of the most respected professor at the school, one who does not hold back on abuse towards his students.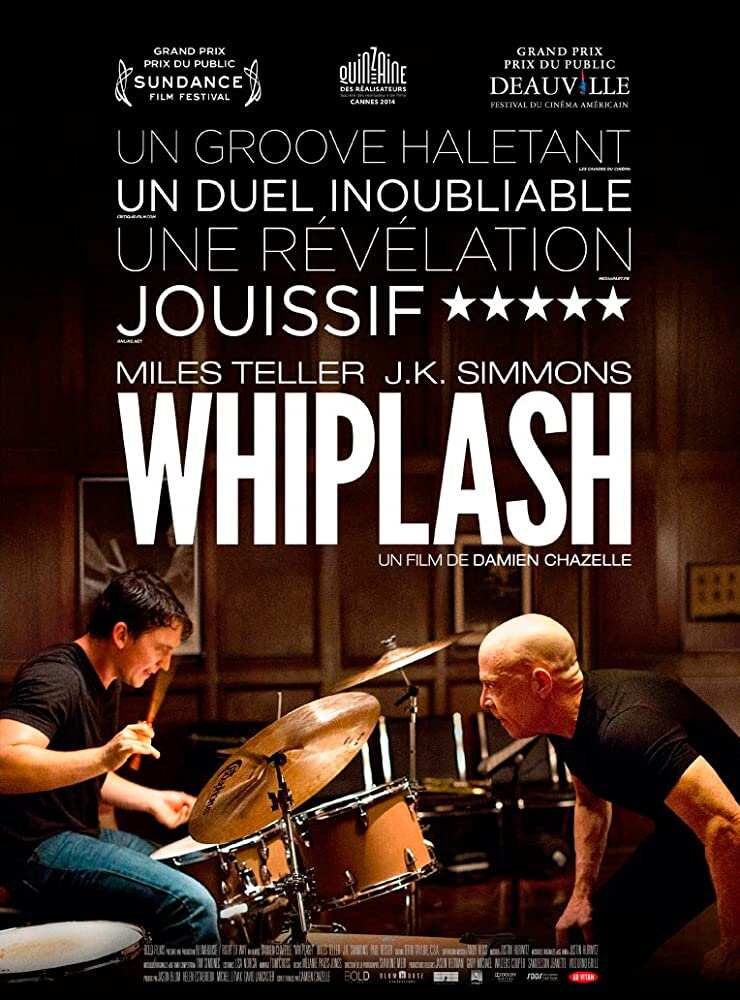 The two men form an odd relationship as the student wants to achieve greatness, and the professor pushes him.
Are you looking for a film to boost your mood and probably get you out of a rut? Look no further than the inspirational movies listed above. The wide range of motivational films produced in Bollywood and Hollywood undoubtedly has something for everyone.
Source: Legit.ng