The Flash cast: who are the people behind the characters?
Every good movie and show takes a lot of work to attain. The Flash cast worked so hard to put together what fans enjoy on TV. The production of the movie involved costumes, mastering lines, practicing stunts, and many more hours going into perfecting the movie. But just who are the people behind the characters we love so much?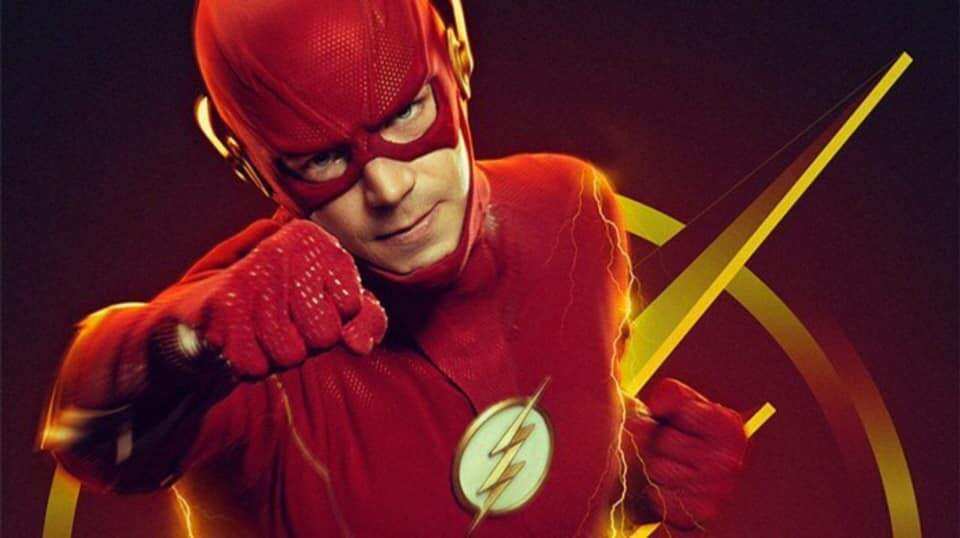 The Flash cast are some of the most talented actors and actresses. For the fiction film to come alive as it does, and almost seem believable, those actors must be truly talented. The men and women involved put in hours of dedicated practice. You may ask yourself several questions, including who is the black guy in The Flash?
You may also want to know who is the main villain in Flash Season 1? For answers to such questions, you need to watch the series where the actions develop in a fictional universe with the main character who has supersonic speeds. The easiest way to get accustomed to it, though, is by understanding who the characters are.
Cast of The Flash - The real people behind the characters
Every character that you see on TV is played by a real person. Sometimes, we get so attached to the characters that we forget who the real person is. Here is a list of some of your favorite actors and actresses from the show. They are categorized into major recurring roles, minor recurring roles, and minor general appearances.
The major recurring cast includes:
1. Danielle Panabaker as Caitlin Snow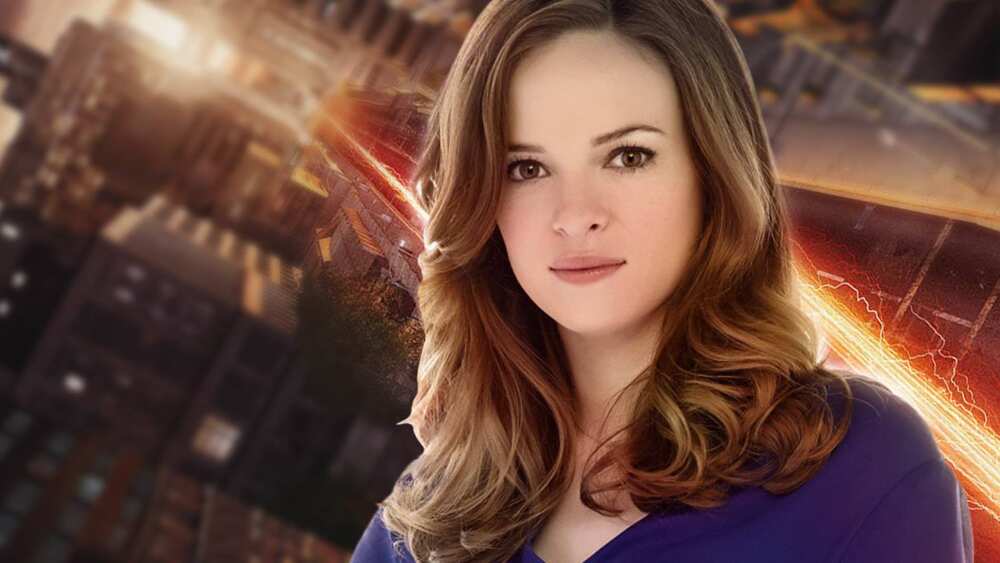 She has been in 114 episodes from 2014 to 2020. One of the earliest characters of the series is Dr. Caitlin. She is a bioengineer who works at S.T.A.R. Labs and is the daughter of scientists Thomas Snow and Carla Tannhauser. Her character is based on the trait of DC Comics character of a similar name.
When the season begins, she offers the medical support for Allen's team. Caitlin also grieves her fiancé Ronnie Raymond, whom she lost in the particle accelerator explosion. After accepting her loss, she becomes more compassionate and kind. She later discovers that Ronnie survived and merged with Professor Martin Stein into the metahuman Firestorm.
Caitlin manages to convince Stein to let her team help separate the two, which happens successfully. Ronnie and Stein leave Central City following an encounter with General Wade Eiling. After Dr. Harrison Wells gets exposed as the Reverse-Flash, Caitlin becomes skeptical until Cisco and Joe find the real Harrison's corpse and discover their mentor's true identity. Ronnie and Caitlin get married when the fiancé returns to help Barry and Oliver Queen against the Reverse-Flash. Season two shows Caitlin being widowed after Ronnie's sacrifice to stop the singularity. She continues to work at Mercury Labs before returning to S.T.A.R. Labs to aid Allen against Zoom.
2. Candice Patton as Iris West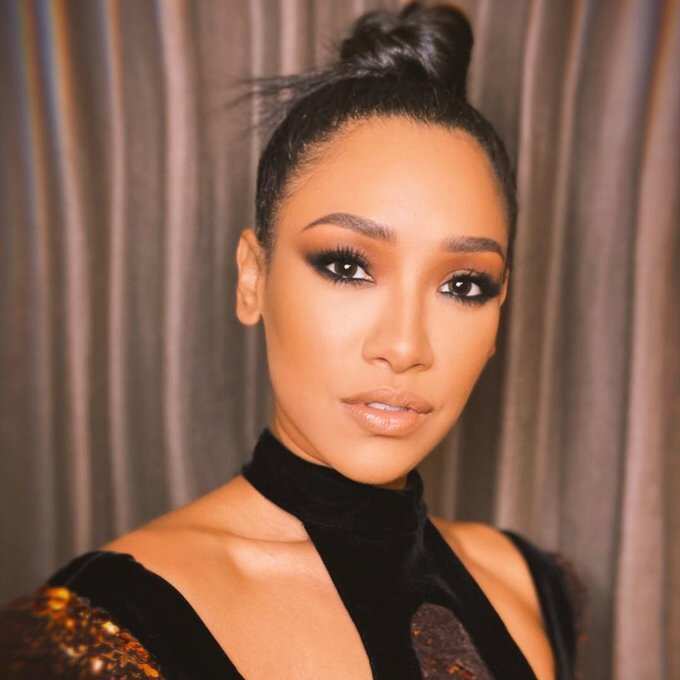 She has acted for 114 episodes from 2014 to 2020. She is one of the major actresses and Barry's friend in the show. She is the daughter of a detective Joe West and the wife of the main actor, Allen. Her character is based on the DC Comics character of a similar name.
In the first season, Iris works as a barista studying journalism. She got to do this with Barry's persuasion initially even though she found it boring until she starts a public blog on "The Streak.'' She turns into an investigative reporter for the Central City Picture News through her blogging fame. Her fascination with the Flash is evident as she wants to learn more about him.
She started dating her father's partner, Eddie Thawne, while Barry is in a coma. She gets conflicted after Allen admits his feelings for her, but she later confesses her love for Barry, who goes back in time, neglecting the events of that day. Iris finds out that Barry is the Flash after he saves her from Reverse-Flash. She gets upset at him and his father, who kept the secret from her. She thus chooses Eddie while Barry and Iris decided to let things proceed naturally. Eddie ends up killing himself to prevent Reverse-Flash from being born.
3. Tom Cavanagh as Harrison Wells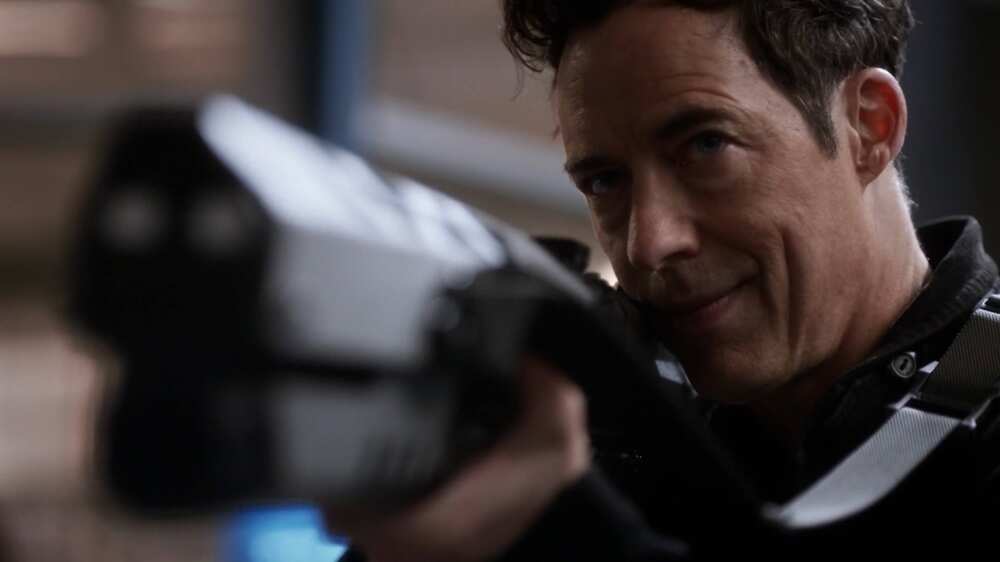 He has been around for 113 episodes from 2014 to 2020.
4. Jesse L. Martin as Det. Joe West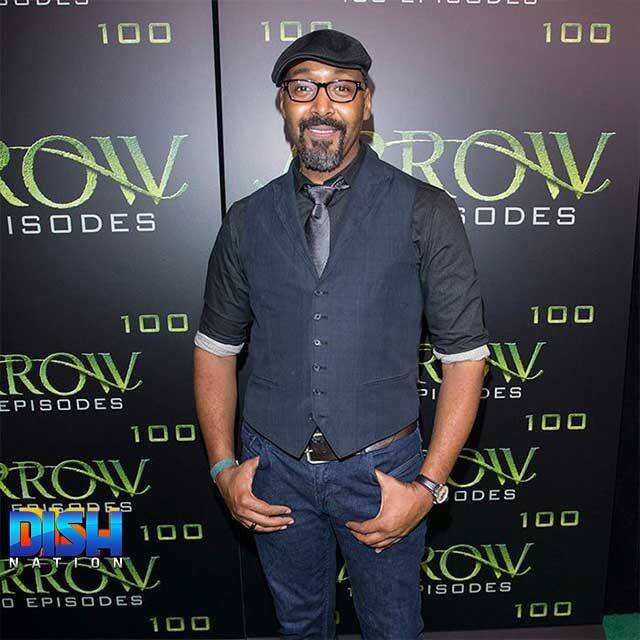 He has acted in 113 episodes from 2014 to 2020. He acts as a CCPD detective and father of Iris and Wally West, as well as the legal guardian to Barry Allen after Nora Allen's death and Henry Allen's incarceration.
He is one of the few people in season, who knows Barry's secret, and he ends up becoming his partner against metahuman criminals, even though it was reluctantly. He advises Barry concerning his feeling for Iris and assists him in proving Henry's innocence by secretly investigating Wells after they become suspicious of his intentions. When Joe and his team find out Wells' true identity, they go on to conquer him.
5. Carlos Valdes as Cisco Ramon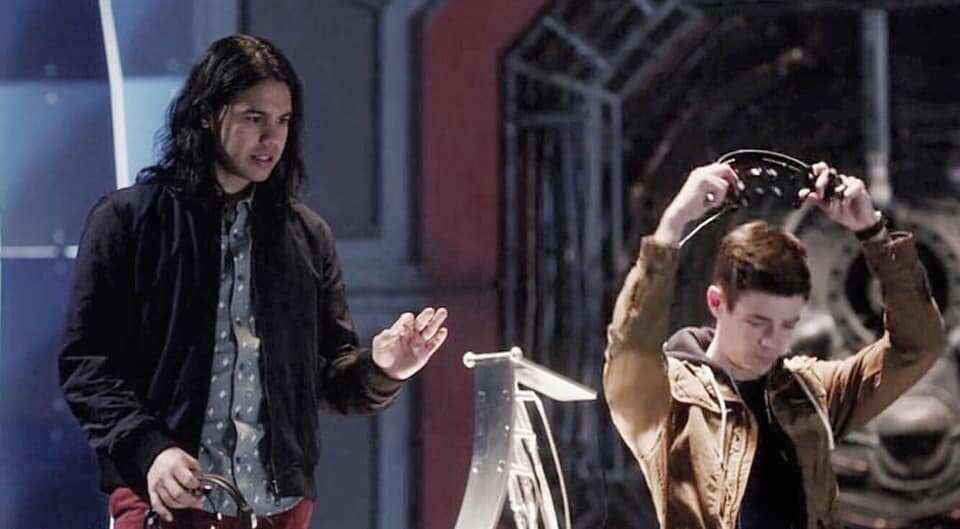 He has been with the team for 113 episodes from 2014 to 2020. The season starts with Cisco acting as a scientist at S.T.A.R. Labs. He is a very relaxed comedic wit who regularly quotes and alludes to science fiction films and thrillers. He enjoys nicknaming the metahuman villains they face. His role involves developing equipment and acting as an arsenal for Barry and his vigilante allies.
Cisco forms a friendly bond with Ray Palmer (the Atom) due to their genius intellects. He admires Dinah Laurel Lance (Black Canary). However, Cisco is on bad terms with his brother Dante. Even though he is a close friend to Barry, Cisco is afraid of the metahumans and fears that his friend may go rogue like his enemies. He comes up with measures that include cryonic and heat guns to counter the Flash's powers. Unfortunately, they get stolen by criminals Leonard Snart and Mick Rory for that very purpose.
Cisco is considered a surrogate son by Wells. Even so, Wells kills Cisco for discovering Wells' true identity. Barry later resets the timeline, but for some reason, Cisco retains the memory of his murder as well as the knowledge of the Reverse-Flash's true identity within his subconscious. He later discovers that he, too, became a meta-human with the ability to see alternate timelines and realities because of the particle accelerator's explosion effect.
6. Grant Gustin as Barry Allen or The Flash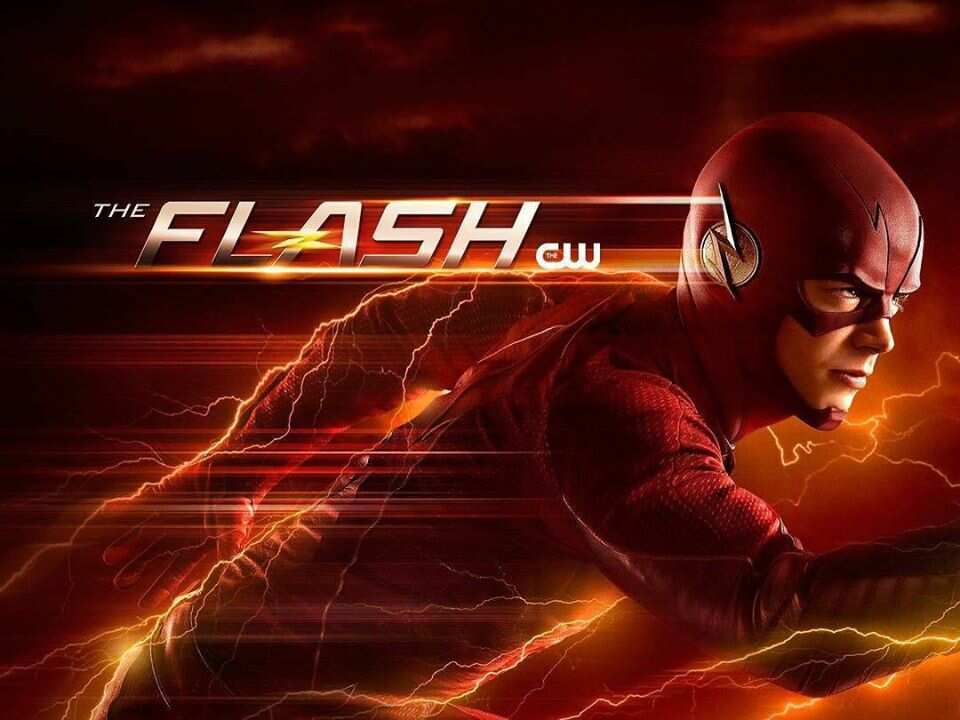 Have you wondered about who is the Flash character? Well, Grant has perfectly executed the role of the main character for 113 episodes from 2014 to 2020. Barry is the main protagonist of the series. He works as the awkward assistant crime-scene investigator (CSI) for the Central City Police Department (CCPD).
The story of Barry is that of a man who was traumatized as a child when he witnesses his mother, Nora, being murdered by the Reverse-Flash. His dad, Henry, is then framed for the crime, forcing Barry to be taken in by Joe West, who becomes Barry's adopted father. However, Barry is eager to uncover what happened that night.
His first attempt to solving the mystery leads him to appear in Arrow as he personally investigates a superhuman-related crime in Starling City. Barry, who is a fan of Arrow's exploits, gets to learn that Oliver Queen is the vigilante. The two forge a strong friendship afterward and end up being good friends. Later, when Barry returns to Central City, and while in his lab, he is struck by lightning that had been affected by dark matter from the explosion of the S.T.A.R. Lab's particle. This marks the beginning of an adventure-filled series.
7. Keiynan Lonsdale as Wally West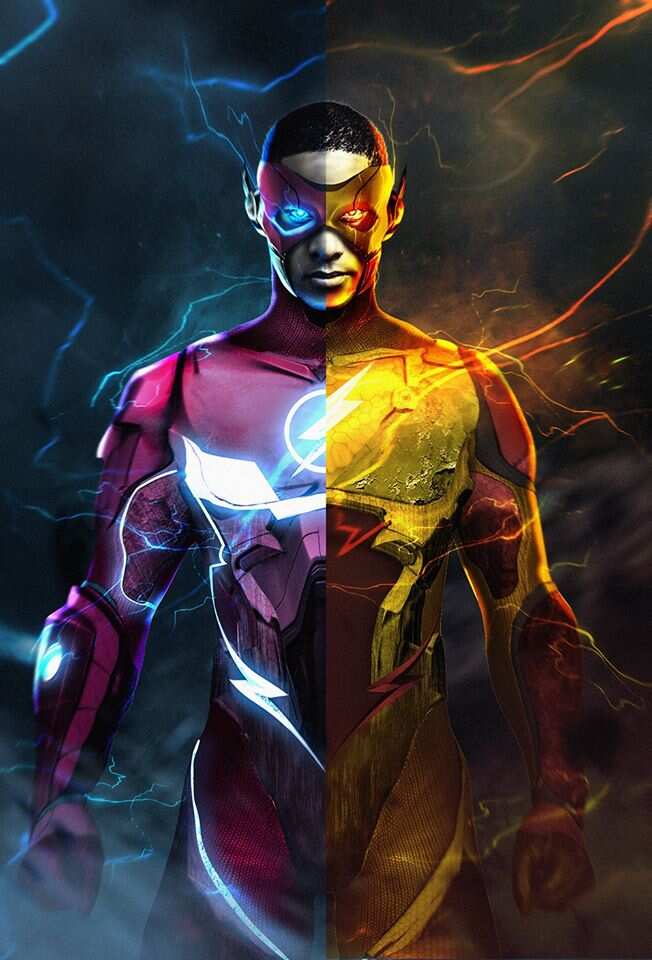 He has been featured in 93 episodes from 2014 to 2020. He starred as the Kid Flash, who was Iris' unknown brother and Joe's son. He is described as "a bit of a wayward kid who has some attitude problems and some authority issues and is quick with a sassy remark.'' His character traits are based on DC Comics character of a similar name and are an amalgamation of his original interpretation which was introduced during DC's The New 52 relaunch.
8. Sendhil Ramamurthy as Dr. Ramsey Rosso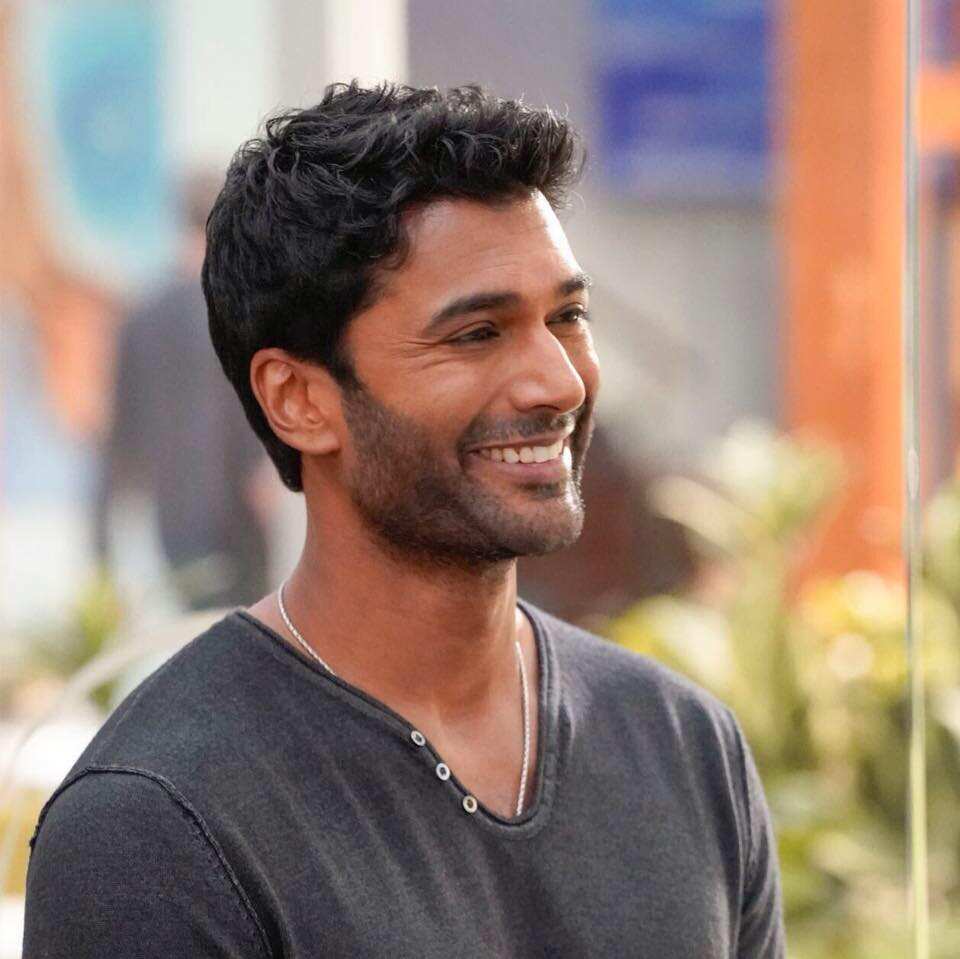 He has been around for a shorter time, appearing in 13 episodes from 2019 to 2020.
9. Patrick Sabongui as David Singh
Even though he has been around since the show started, he appeared only in 46 episodes from 2014 to 2020.
10. Teddy Sears as Jay Garrick
He was for 2 years of the show from 2014 to 2016, appearing in 26 episodes.
11. Shantel VanSanten as Patty Spivot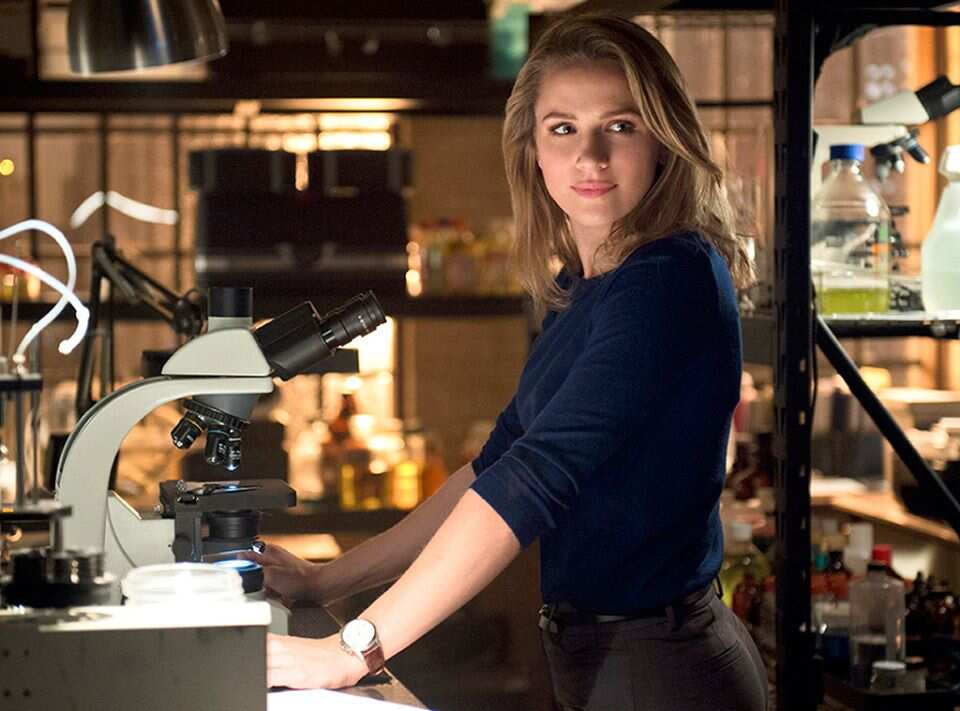 Patty also appeared in 26 episodes from 2014 to 2016. She is Joe West's new protégée as well as partner, and a member of the meta-human task force at CCPD together with Cisco. She was also Barry's love interest. Mark Mardon murdered her dad during a bank robbery before the particle accelerator exploded, giving Patty an urge to eliminate meta-human criminals.
Her hatred for Mark stems from the survivor's guilt since she was the one who should have made the deposit at the bank instead of her father. When she got her chance to revenge, Barry managed to convince her to choose justice instead.
She left the Central City to pursue her studies in the Forensic Science program at Midway City University. When she discovers Barry's secret, she urges him to confirm his feelings for her if she is to stay. Barry, not to hinder her dreams, admits nothing, so she leaves on good terms after getting Barry to reveal his superhero persona to the Central City surreptitiously.
12. Rick Cosnett as Eddie Thawne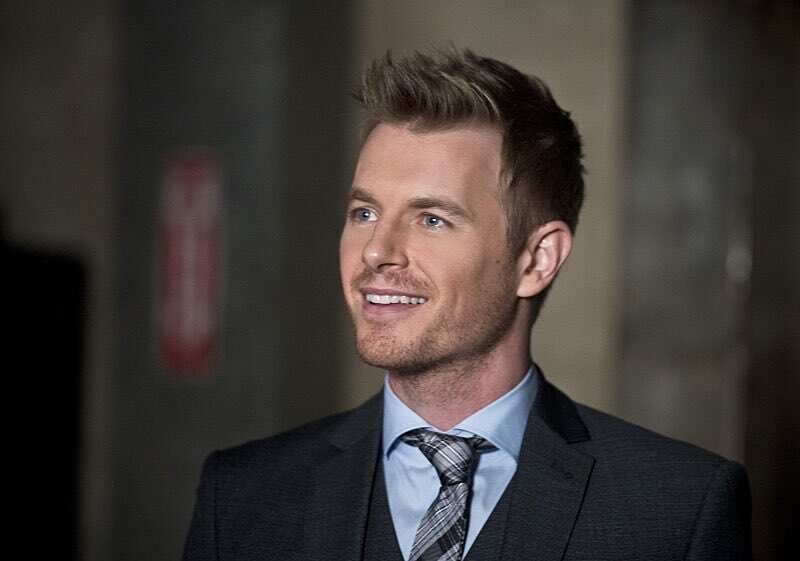 He appeared in 24 episodes from 2014 to 2016. He is also one of the major characters in the series. The season begins with Eddie as Joe West's partner and Iris West's boyfriend. At first, he is jealous because of Barry Allen's childhood bond with Iris. He gets suspicious of Barry's true feelings for even as Iris denied them. The two ended up becoming good friends.
Eddie even teaches his former rival how to box, which comes in handy, making him a capable combatant. At first, Eddie though of the Flash as a menace and even headed a task force to capture him. His perception changed after a near-death experience with the Reverse-Flash. He later gets to learn of Barry's secret identity and becomes a helping hand in an investigation of Harrison Wells as the Reverse-Flash.
Eddie also gets to discover that he is a forefather of Eobard Thawne and that Iris may eventually marry Barry. After holding a conversation with Martin Stein, Eddie realized that the future is not set. He thus chooses to stop the Reverse-Flash by killing himself. He died in Iris's arms while erasing his sociopathic descendant from existence. His body is sucked into a wormhole that is caused by Eobard's manipulations.
13. Michelle Harrison as Nora Allen
Featured in 25 episodes from 2014 to 2016. She is Barry Allen's mother. She stood in front of her son, preventing him from being killed by the Reverse-Flash, whose target was the young Barry during the fight with the Flash's future self. Nora also features as one of the Speed Force manifestations that helps Barry accept her death.
14. John Wesley Shipp as Henry, Jay Garrick, and Mr. Allen
John appeared in 8 episodes from 2014-2019.
15. Wentworth Miller as Captain Cold/Leonard Snart
The great actor has appeared as one of The Flash characters for 8 episodes between 2014 and 2017.
16. Robbie Amell as Deathstorm, Firestorm, Ronnie Raymond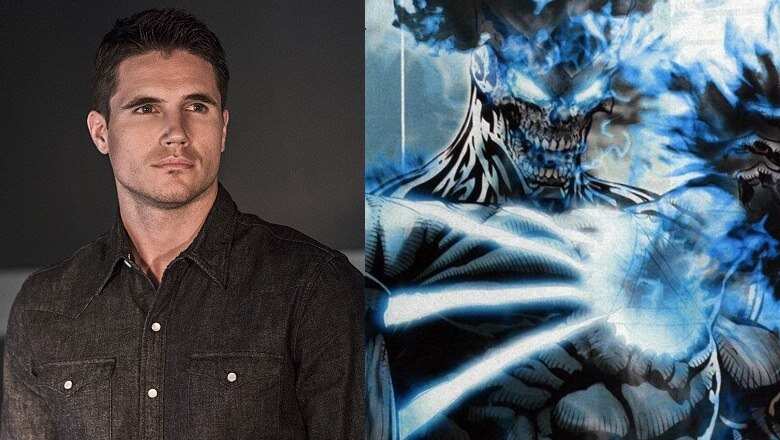 He appeared for 7 episodes from 2014-2016
17. Violett Beane as Jesse, Jesse Quick
She was part of the show for 6 episodes from 2016 to 2017.
18. Tom Felton as Julian, Julian Albert
He featured in 5 episodes from 2016-2017.
19. Stephen Amell as Green Arrow, or Oliver Queen
The well-known actor was part of The Flash actors for 5 episodes between 2014 and 2018.
20. Hartley Sawyer as Ralph Dibny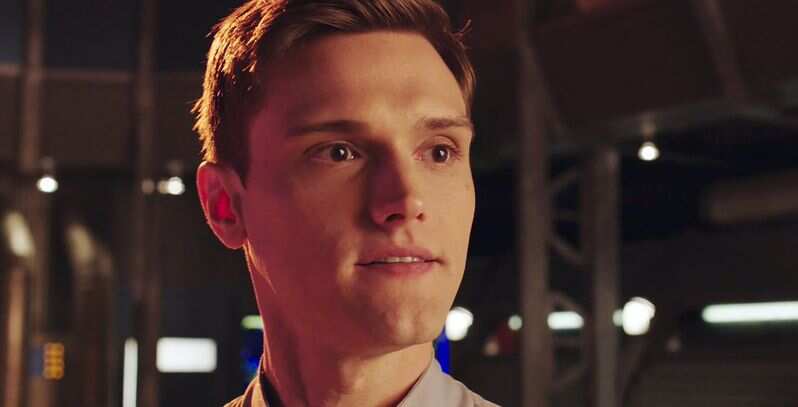 He acted for 5 episodes between 2017 and 2018. Are you wondering about who is the new character in The Flash? Hartley, who acts as the character Ralph Dibny aka Elongated Man, is one of the latest additions to team Flash. His character is that of a private investigator who spends most of his time as a superhero elongated man.
21. Jessica Camacho as Gypsy
He was part of the cast of Flash for only 5 episodes in 2017.
22. Victor Garber as Dr. Martin Stein, Dr. Stein
The established actor only appeared for episodes in 2015.
23. Amanda Pays as Christina McGee/ Dr. Tina McGee
She was cast for 3 episodes from 2014 to 2016.
24. Clancy Brown as General Eiling
He acted in 3 episodes from 2014 to 2015.
25. David Ramsey as Diggle
Was featured in 3 episodes that spread from 2014 to 2018.
26. Malese Jow as Linda Park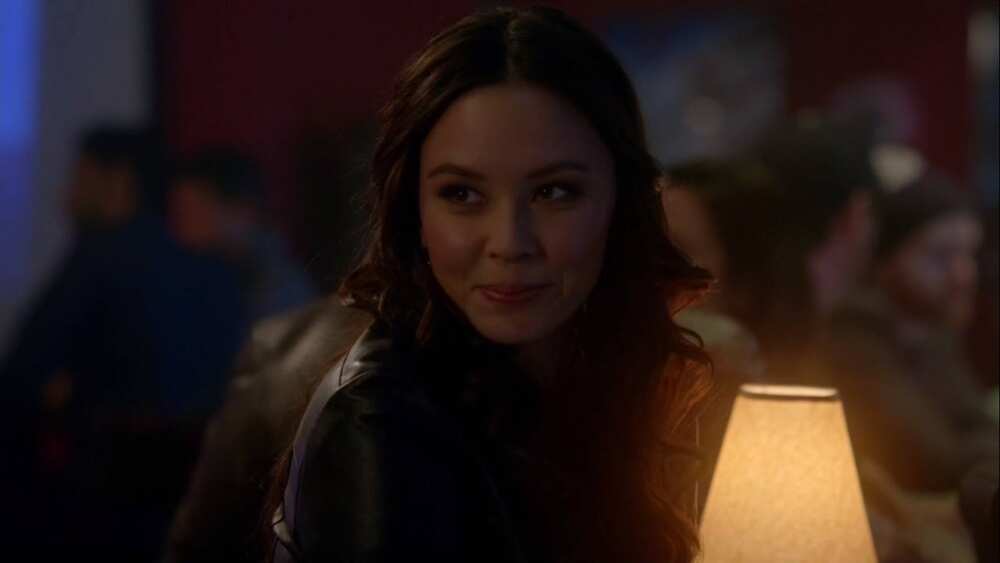 Acted in 3 episodes in 2015. She is a journalist for the Central City Picture News who befriends Iris West and Barry Allen. At some point, she briefly dated Barry.
27. Liam McIntyre as Mark Mardon/The Weather Wizard
He acted for 3 episodes from 2015 to 2018.
28. Melissa Benoist as Supergirl
She starred for 3 episodes from 2016 to 2018.
29. Andy Mientus as Hartley Rathaway/Pied Piper
He appeared in 3 episodes from 2015 to 2016.
Minor Flash TV show cast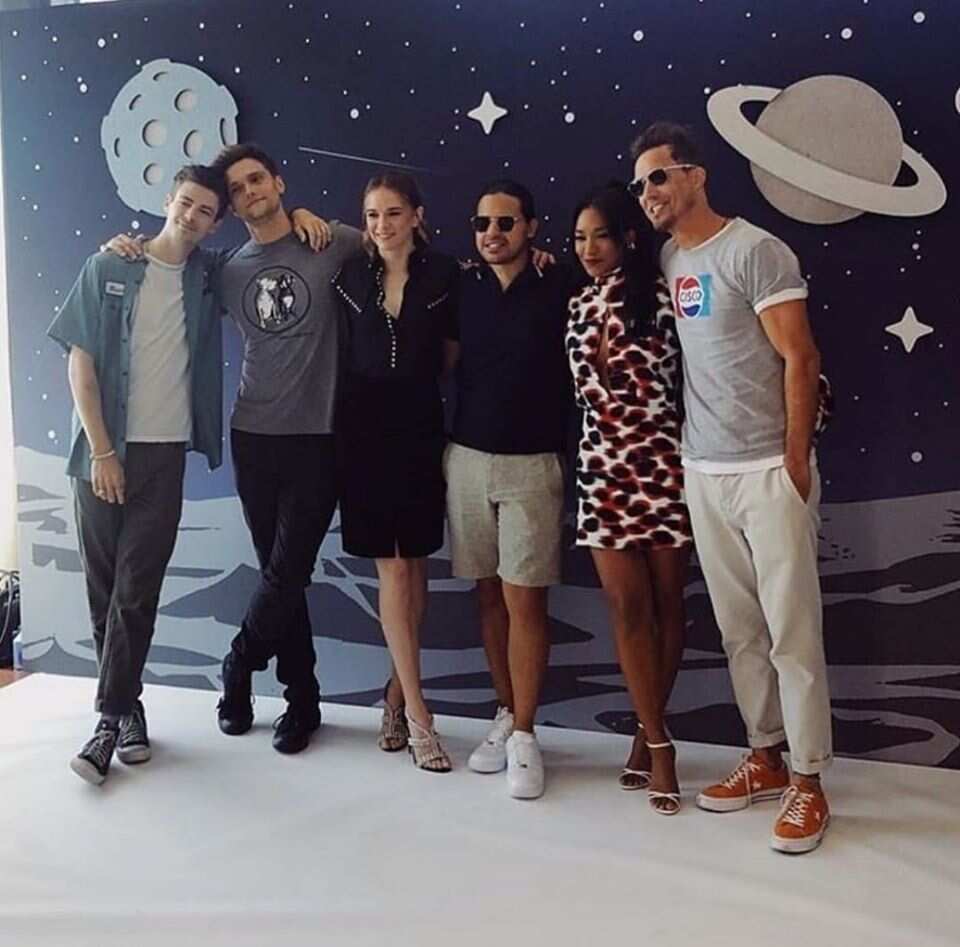 The fact that the show has been going for a long time means that some of The Flash actors appeared only for an episode or two. Nonetheless, the parts they acted were crucial to the entire story's success.
The following appeared in 2 episodes each:
Dominic Purcell as Heat Wave or Mick Rory. He appeared in the series in 2015.
Kyle Secor as Icicle. He was featured in 2018 and 2019.
Mark Hamill as James Jesse/The Trickster, who appeared in the series in 2015.
Matt Letscher as the Reverse Flash. He appeared in the series in 2016.
Matthew Letscher as Eobard Thawne. He was featured in 2016.
Neil Sandilands as DeVoe, The Thinker. He featured in 2017.
Susan Walters as Dr. Carla Tannhauser. She featured in the series from 2016 to 2019.
Danielle Nicolet as Cecile. She acted from 2017-2018.
Katee Sackhoff as Amunet. She was in the series from 2017-2018.
Nicholas Gonzalez as Dante. He appeared in 2016.
Roger Howarth as Mason Bridge. He appeared in 2015.
Anne Dudek as Tracy Brand. Appeared in 2017.
David Sobolov as Grodd. He featured from 2017-2019.
Greg Finley as Girder. He appeared from 2014 to 2016.
Katie Cassidy as Black Canary, or Black Siren. She was in The Flash in 2015 and 2016.
Peyton List as Lisa appeared in 2015.
Emily Bett Rickards as Felicity Smoak, appeared between 2014-2015.
Ciara Renee as Kendra Saunders appeared in 2015.
Reina Hardesty, as Weather Witch, who appeared in 2018-2019.
The following are actors who appeared in one season each:
Chris Klein as Cicada appeared in 2019.
Danny Trejo, as Breacher in 2017.
David Hayter, as King Shark in 2019.
Keith David, as Solovar in 2017.
Michael Ironside as Lewis Snart in 2015.
Paul Blackthorne as Captain Lance in 2015.
Tom Butler, as an editor in 2015.
William Sadler as Simon Stagg in 2014.
Sarah Carter as Cicada II in 2019.
Tyler Hoechlin as Clark Kent in 2019.
Vanessa A. Williams as Francine in 2016.
If you love the series, then getting acquainted with The Flash cast is a plus.
Source: Legit.ng