Courtney Thorne-Smith bio: age, measurements, net worth, husband
Courtney Thorne-Smith is a phenomenal American actress who is widely known for her role as Alison Parker, a young woman who was often a victim of violence, bad luck, and unfortunate circumstances on Melrose Place. Her other well-known character was Georgia Thomas on the legal drama show Ally McBeal.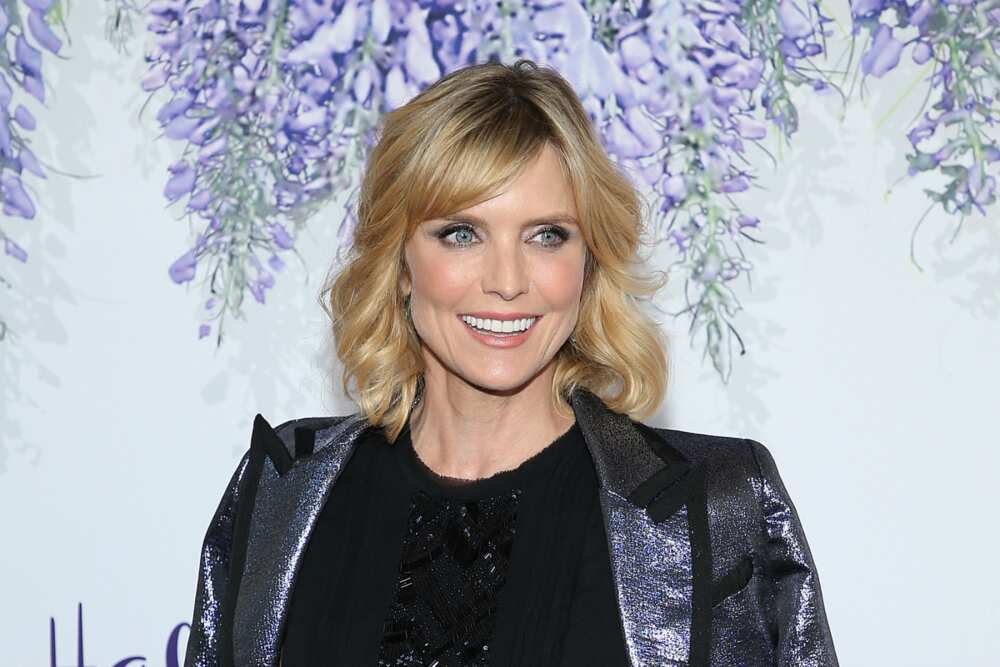 Here is all you need to know about the star.
Profile summary
Name: Courtney Thorne-Smith
Date of birth: 8th November, 1967
Courtney Thorne-Smith age: 52 years old
Place of birth: San Francisco, California, USA
Sun sign: Scorpio
Nationality: American
Ethnicity: Caucasian
Sibling: Jennifer Smith
Spouse: Roger Fishman
Height: 5 ft 6 in
Weight: 54 kgs
Eye colour: Blue
Hair colour: Blonde
Profession: Actress
Net worth: $10 million
Family and background
The star was born in San Francisco to Walter Smith and Lora Thorne. Her middle and last names are a combination of her parent's last names.
When the young star was about seven years old, her parents divorced. Courtney graduated from Tamalpais High School in Mill Valley in 1985.
After high school, she enrolled at the Ensemble Theatre Company in Santa Barbara, CA where she studied to become an actor.
What are Courtney Thorne-Smith measurements?
The Melrose Place actress has always had an enviable figure and slim build. Her body measurements in the bust-waist-hip ratio are 34-23-34 inches.
However, Courtney Thorne-Smith hot figure has not always been achieved through a healthy process. Like many Hollywood actresses, she felt the need to be slim and took drastic measures to make sure that she was losing weight.
According to the starlet, she would always restrict her food intake and consumed 1000 calories per day. Her meals consisted of salads and fruits.
Not only was she starving herself, but after eating less than her body required, she would also exercise and burn 700 of the 1000 calories she had ingested. Once, she ate only fruit for a week in preparation for her character's almost-naked scene on Ally McBeal.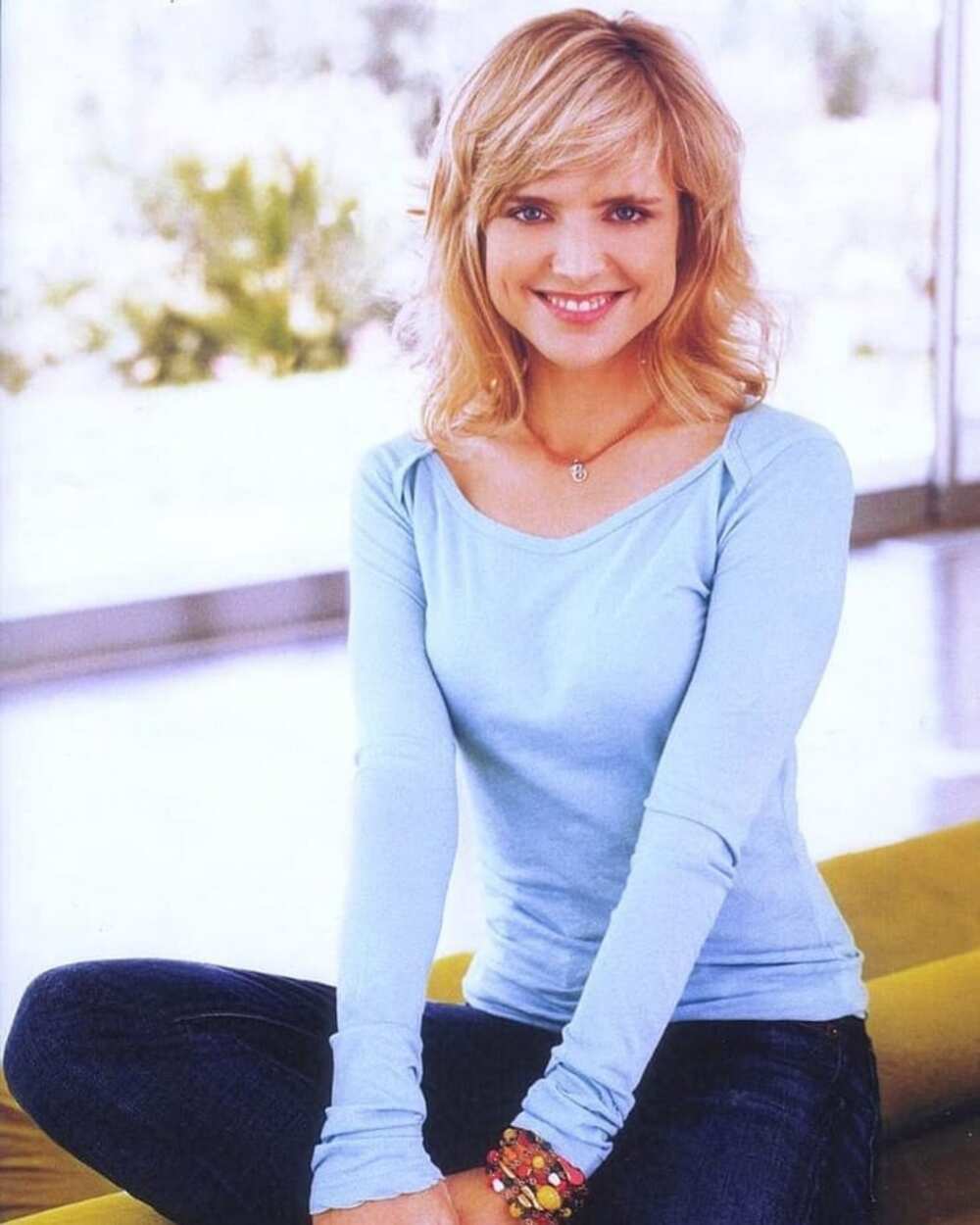 Her wake up call came in the form of a magazine article that listed her among actresses who looked too thin. After seeing this, she realized that she was setting a bad example for girls who looked up to her and decided to change her life.
These days, Thorne daily workouts include doing 90 minutes of cardio, lifting weights, and doing yoga. As for the Courtney Thorne Smith diet, the celebrity and mother follows a low-carb diet.
She follows the Atkins diet which allows the consumer to fill up on proteins and healthy fats instead of carbs.
Courtney Thorne-Smith movies and TV shows
The seasoned actress has been in the show business since she made her debut in 1986. Her first acting job was in the film Lucas where she played Charlie Sheen's girlfriend Alise.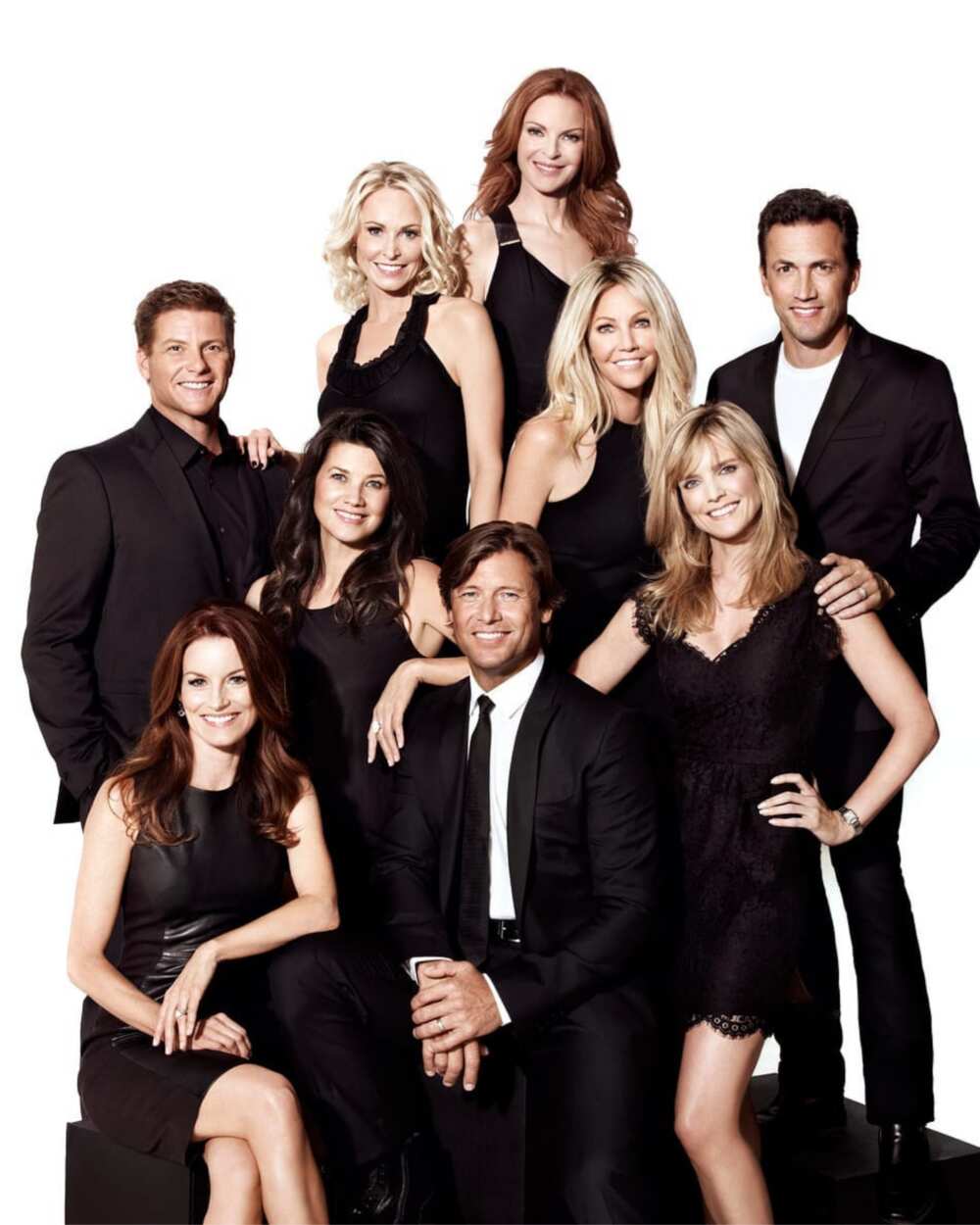 Here are all other shows and films that she has featured in since then
Welcome to 18 (1986) - Lindsey
Infidelity (1987) - Robin
Revenge of the Nerds II: Nerds in Paradise (1987) - Sunny
Day by Day (1988 -1989) - Kristin Carlson/Judy in 33 episodes
L.A. Law (1990) - Kimberly Dugan in 6 episodes
Breach of Conduct (1994) - Helen Lutz
Chairman of the Board (1998) - Natalie Stockwell
According to Jim (2001 - 2009) - Cheryl in about 182 episodes.
Two and a Half Men (2010 - 2015) - Lyndsey Mackelron in 51 episodes.
Site Unseen: An Emma Fielding Mystery (2017) - Emma Fielding. She reprised this role in 2018 and 2019 in Past Malice: An Emma Fielding Mystery and Emma Fielding: More Bitter Than Death.
Mom (2020) - She played the role of Sam in season seven episode 17.
How much is Courtney Thorne-Smith worth?
The beautiful celebrity is quite wealthy. As of 2020, Courtney Thorne-Smith net worth is approximately about $10 million.
She is dedicated to helping find the cure for breast cancer and thus, to raise awareness of the illness, she appeared in several adverts by Race for the Cure and Susan G. Komen Cancer Foundation.
Who is Courtney Thorne Smith married to?
The According to Jim star has been married to her better half Roger Fishman for about 13 years now. The two tied the knot in a secret ceremony in Los Angeles on 1st January 2007.
To keep the news of the impending nuptials from leaking to the press, they applied for a confidential marriage license and did not invite guests, not even their parents.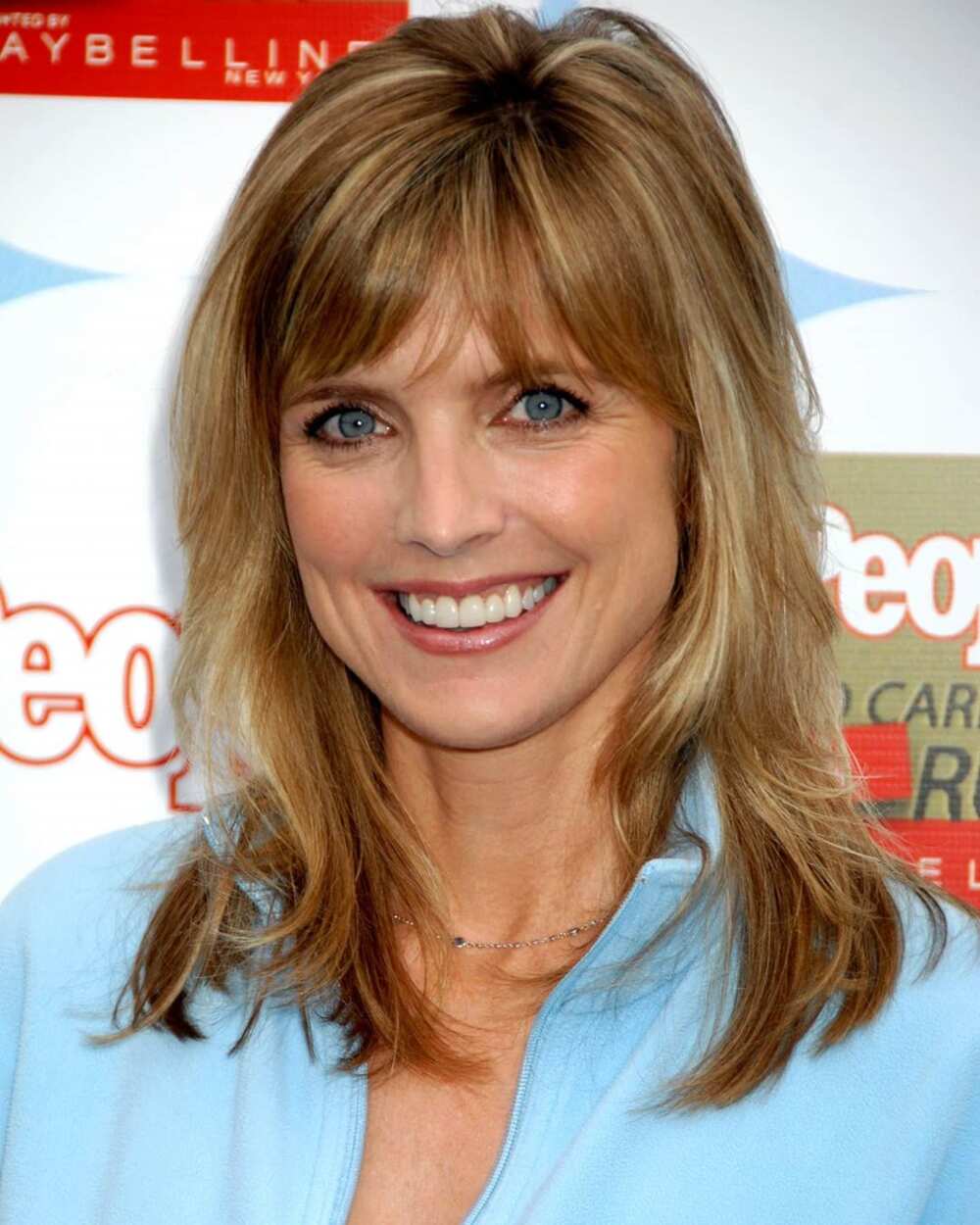 A year later, on the 11th day of January in 2008, the couple welcomed their son, Jacob Emerson Fishman, into the world.
Quick facts about Courtney Thorne-Smith husband:
Roger is an author. His book, What I Know, is a compilation of people's thoughts on life's changes, integrity, and longevity.
Fishman is the founder of the ZiZo Group ( Zoom In, Zoom Out), a creative multimedia company.
He used to work for News Corp., Rupert Murdoch's company.
It should be noted that Roger is not Courtney's first husband. She was previously married to genetic scientist Andrew Conrad.
Andrew and the actress got married in 2000 but quickly separated after just seven months of marriage. Thorne-Smith had also been engaged to cardiologist Robert Andrews, but she broke up with him and called off their wedding.
Where is Courtney Thorne-Smith now?
Courtney Thorne-Smith today is not acting as much as she used to. After Two and a Half Men finalized in 2015, the actress took a step back from the big screen.
Since then, she has had small roles in television series. Her biggest role since then has been as Emma Fielding in Hallmark's Emma Fielding Mysteries.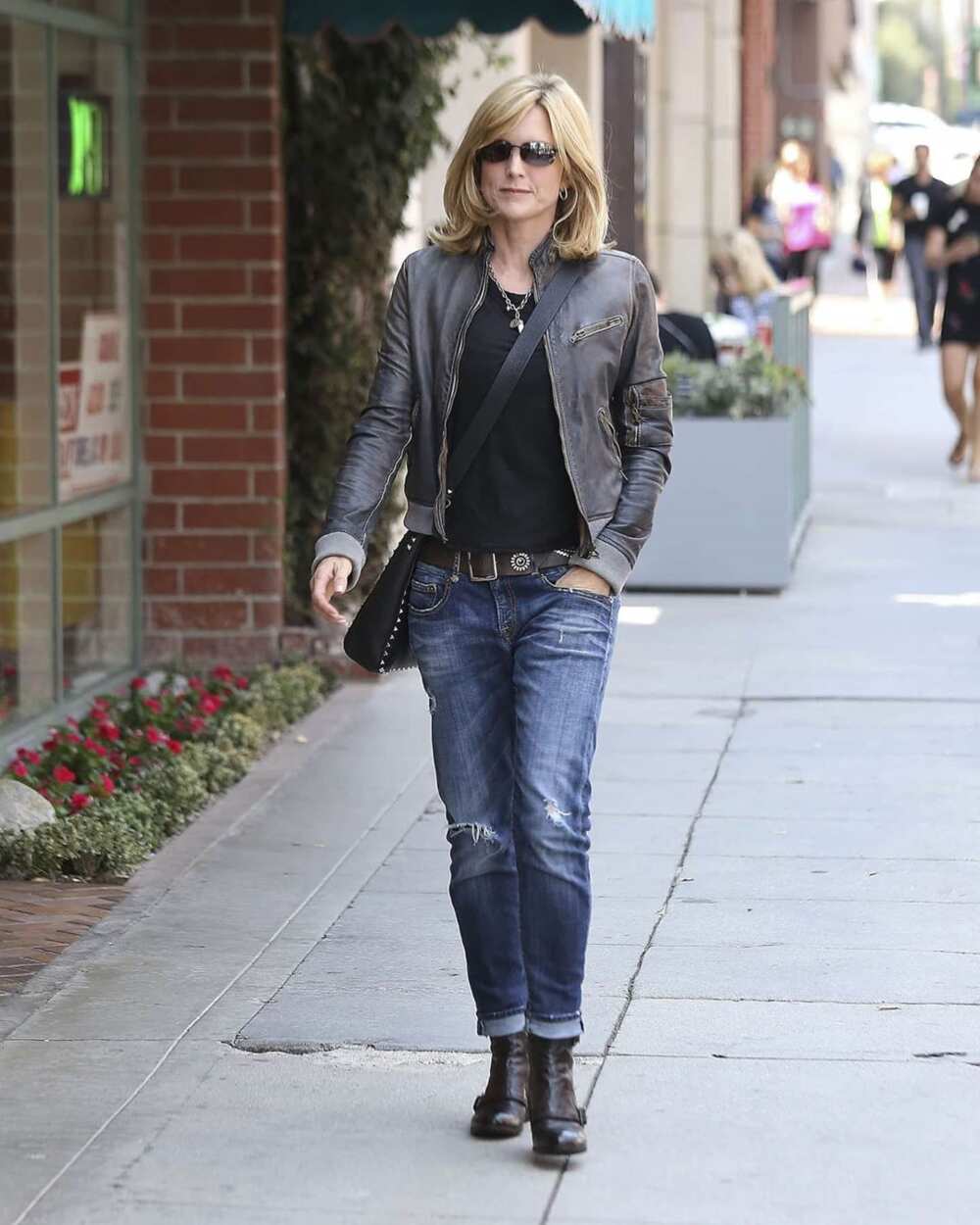 According to the star, she has saved enough money that she feels she can be selective with work projects. While she still auditions, she will only take jobs that actually allow her to have a good work-life balance.
Courtney Thorne-Smith lives a quiet life away from social media with her husband and their 12-year-old son Jacob Emerson Fishman.
Source: Legit.ng