Dorathy Bachor bio: Who is this BBNaija season 5 contestant?
Dorathy Bachor is a young Nigerian entrepreneur who is a contestant in season five of Big Brother Naija (BBNaija). The beauty came into the limelight during the season premiere of the television reality TV show on 19th July 2020. Since then, she has become a major topic of discussion on different social media sites. That said, many fans have been craving to know more about her.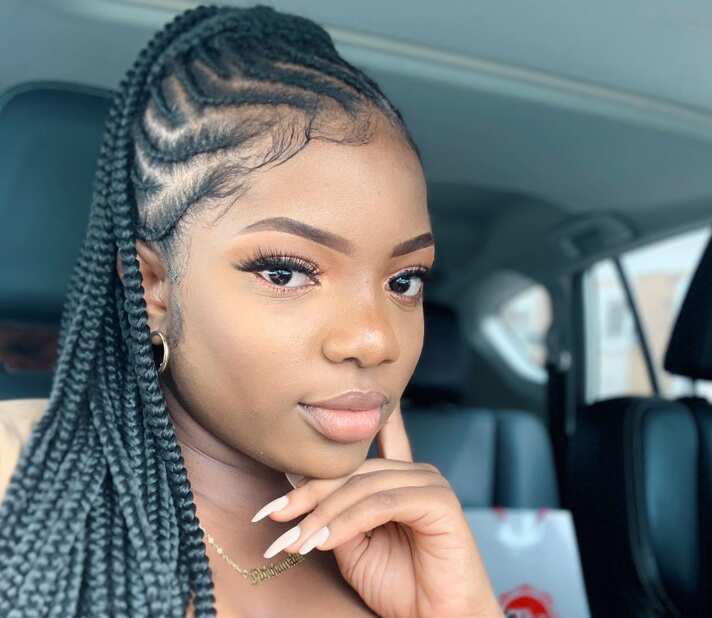 It is barely three weeks since Big Brother Naija Lockdown began, but some housemates have already won the hearts of many die-hard fans of the reality TV competition show. One of them is Dorathy Bachor, a bold, smart, and intelligent young lady.
Dorathy is willing to risk it all to win the grand prize worth ₦85 million. So far, what can you tell about her?
Dorathy Bachor profile summary
Birth name: Lydia Dorathy Bachor
Nickname: Dora
Age: 24 years old
Place of birth: Delta State, Nigeria
Occupation: Entrepreneur, reality TV star
Nationality: Nigerian
Biography
Dorathy was born in Delta State, Nigeria. At the moment, she is presumed to be 24 years old. Unlike most people, she rarely discloses most of her personal information on social media.
Even so, she is not the only child in her family; this is according to a recently shared throwback iMessage challenge she did with her younger sister. As per the Instagram post, the name of her sister is Ruth Bachor.
Ruth, as per her Instagram bio, is a fashion model. She is currently modeling for ZANE Model Management. In other words, Ruth is not any different from her elder sister (Dorathy), who is also a fashion and beauty enthusiast.
The female BBNaija contestant was raised by disciplinarian parents, especially her father. She recently disclosed that her father was against her participation in the reality competition, for reasons well known to him.
He warned her not to return home once the show comes to an end. Thus, she is willing to go to any length to win the grand prize. Otherwise, she will not be accepted back home, especially by her father.
Entrepreneurship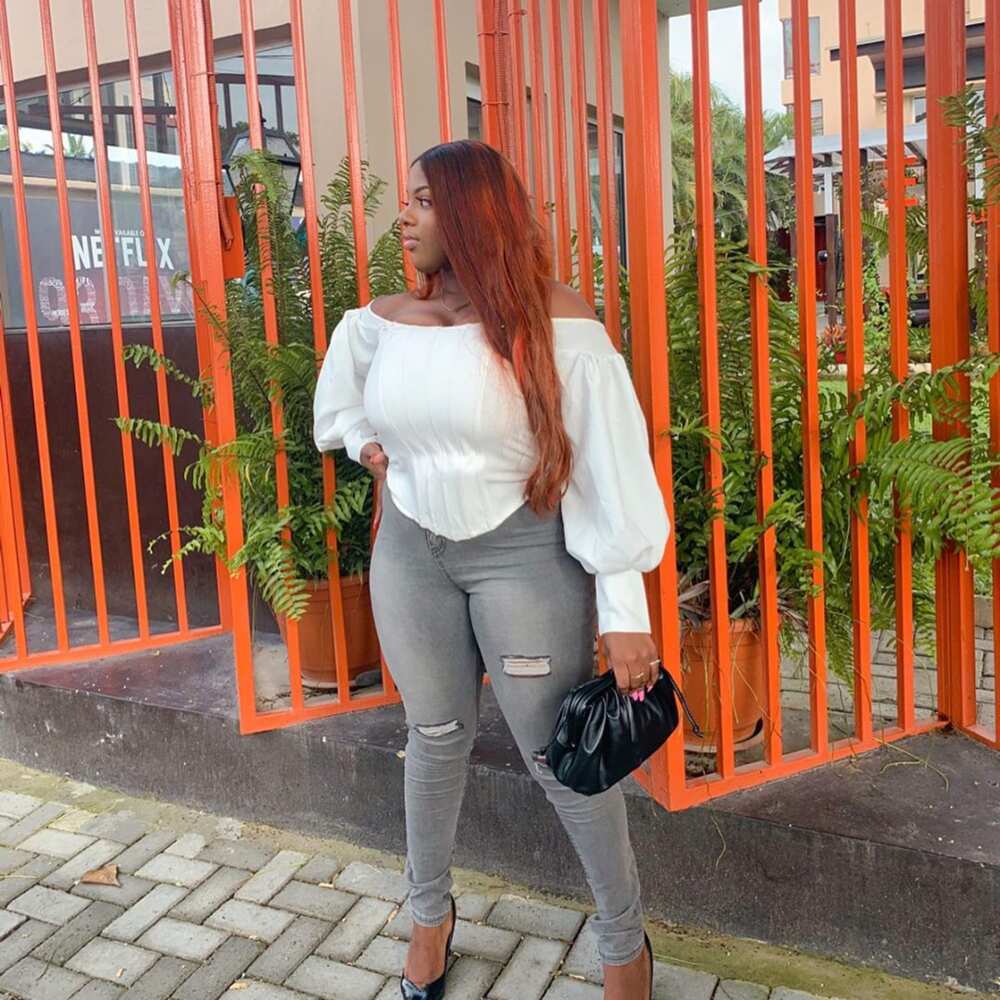 Similar to some contestants in the show, she is a businessperson. Dorathy owns a personal shopping and procurement business, which goes by the name Shop For Me.
The business has been offering its customers an improved shopping experience. Overall, customers forward their shopping list to them. After that, they shop and deliver the items to their doorsteps. It does not matter the nature or type of item one needs.
Also, the company offers a wide range of home and office services. For instance, it deals in B2B and B2C procurement, home and home office designs, supplier research, market evaluation, and selection, among many others. Interestingly, all the products and services are provided at friendly prices.
BBNaija and rise to stardom
Over the past few weeks, she has become a darling to many people, all because of her personality. She is not only bold but also witty and intelligent. In addition, Dorathy's humility and confidence, in particular, are among the traits loved by many fans and viewers of BBNaija season 5.
Internet users went wild on different social media platforms during the season premiere of BBNaija season five, all because of her. Most of them were wowed by her confidence.
On 26th July (Sunday), some Twitter users came up with funny memes on Twitter, with Dora as the subject of the memes. This was after she made the "with all my full chest" remark during her appointment as the Deputy Head of the House (DHOH).
Despite the funny tweets and memes, the love towards her was immense. Judging by the tweets, Many people are hopeful that she will win the grand prize.
The Deputy Head Of the House (DHOH) role
Ozo won the Head of the House (HO) role for week three, and he appointed her as his deputy, a role she gladly accepted. However, it came as a surprise to her as many expected Ozo to pick Nengi. Throughout the week, they have worked together as a team accomplishing the assigned duties.
Dora is bold, humble, beautiful, and intelligent. She also believes in herself and fans are hopeful that she will make it to week 10 of the show.
Social media presence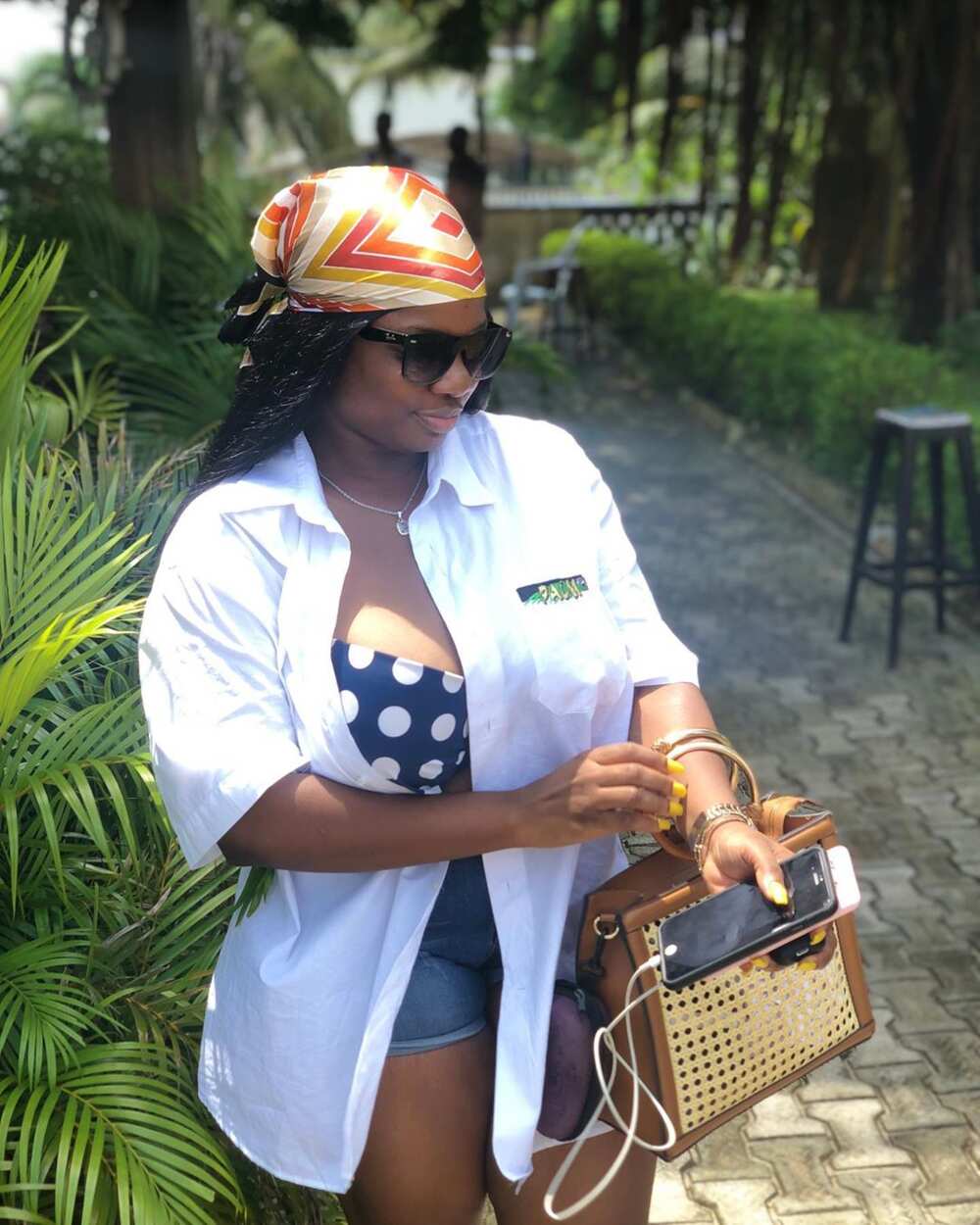 Bachor has a considerable following on Instagram, which has been increasing since she joined the contest. At the moment, she boasts of more than 278k followers.
Dorathy Bachor is, arguably, one of the most lovable female BBNaija Housemates right now. She is a darling to her fans, who now identify as Dorathians on Twitter and Instagram.
READ ALSO: Nigerians hail Lucy as photos of her selling roasted plantain goes viral
Legit.ng recently covered the story of Lucy, who is one of the female contestants in BBNaija season 5. She became a topic of discussion on social media after old photos of her selling roasted plantain circulated online.
The 30-year-old lady lost her parents at the age of 13. So, she was forced to work hard to earn a living. Fans were impressed with her hard work, describing her as a hustler. In turn, they promised to vote for her. At the moment, the pictures are trending online.
Source: Legit.ng