Mariska Hargitay bio: age, husband, children, net worth
Being one of Hollywood's appreciated movie stars requires consistency and relevance. Mariska Hargitay, better known as Olivia Benson on the drama series Law and Order: Special Victims Unit has graced TV screens for a long time. The show that recently launched its 21st season made history as the longest-running drama primetime series. Her production, I Am Evidence won an Emmy for the Best Documentary proving her prowess and talent in production.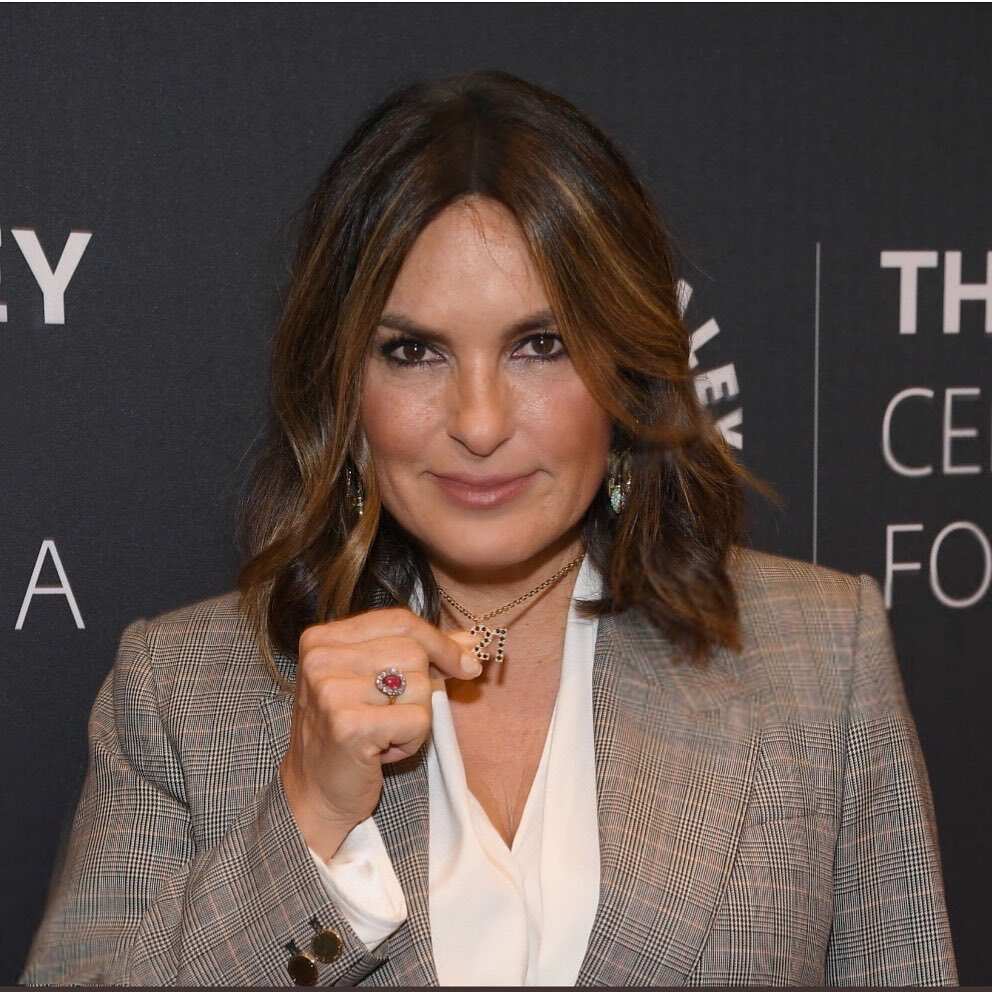 Who is Mariska Hargitay? Mariska is an accomplished actress and film producer popularly known for her starring role as Olivia Benson on Law and Order: Special Victims Unit. She is also the founder of Joyful Heart Foundation. The non-profit organization's mission is to provide support to survivors of sexual assault, child abuse, and domestic violence.
Profile summary
Name: Mariska Magdolna Hargitay
Date of birth: January 23, 1964
Age: 55 years
Place of birth: Santa Monica, California, U.S
Alma mater: University of California, Los Angeles
Nationality: American
Race: White
Eye colour: Dark brown
Hair colour: Dark brown
Spouse: Peter Hermann (married in 2004)
Children: Amaya Josephine Hermann, August Miklos Hermann, Andrew Nicholas Hermann
Father: Mickey Hargitay
Mother: Jayne Mansfield
Height: 1.72m (5ft 7 inches)
Weight: 65kg (143 lbs)
Religion: Catholic
Net worth: $50 million
Profession: Actor, film producer
Early life
How old is Mariska Hargitay? Mariska Hargitay age is 55 years. She was born on January 23, 1964, in Santa Monica, California. Both Mariska Hargitay parents were Hollywood stars. Her father, Mickey Hargitay, was a bodybuilder and Mr Universe (1955). Her mother, Jayne Mansfield, was an American actress, entertainer, singer and a major Hollywood s*x symbol. She died in a road accident in 1967, and the father remarried a woman named Elle Siano.
Mariska attended Mary Mount High School and later UCLA School of Theatre, Film and Television. While in high school, she enjoyed acting and cheerleading and was crowned Miss Beverly Hills USA in 1982. She then attended Groundlings Theatre and School in Los Angeles.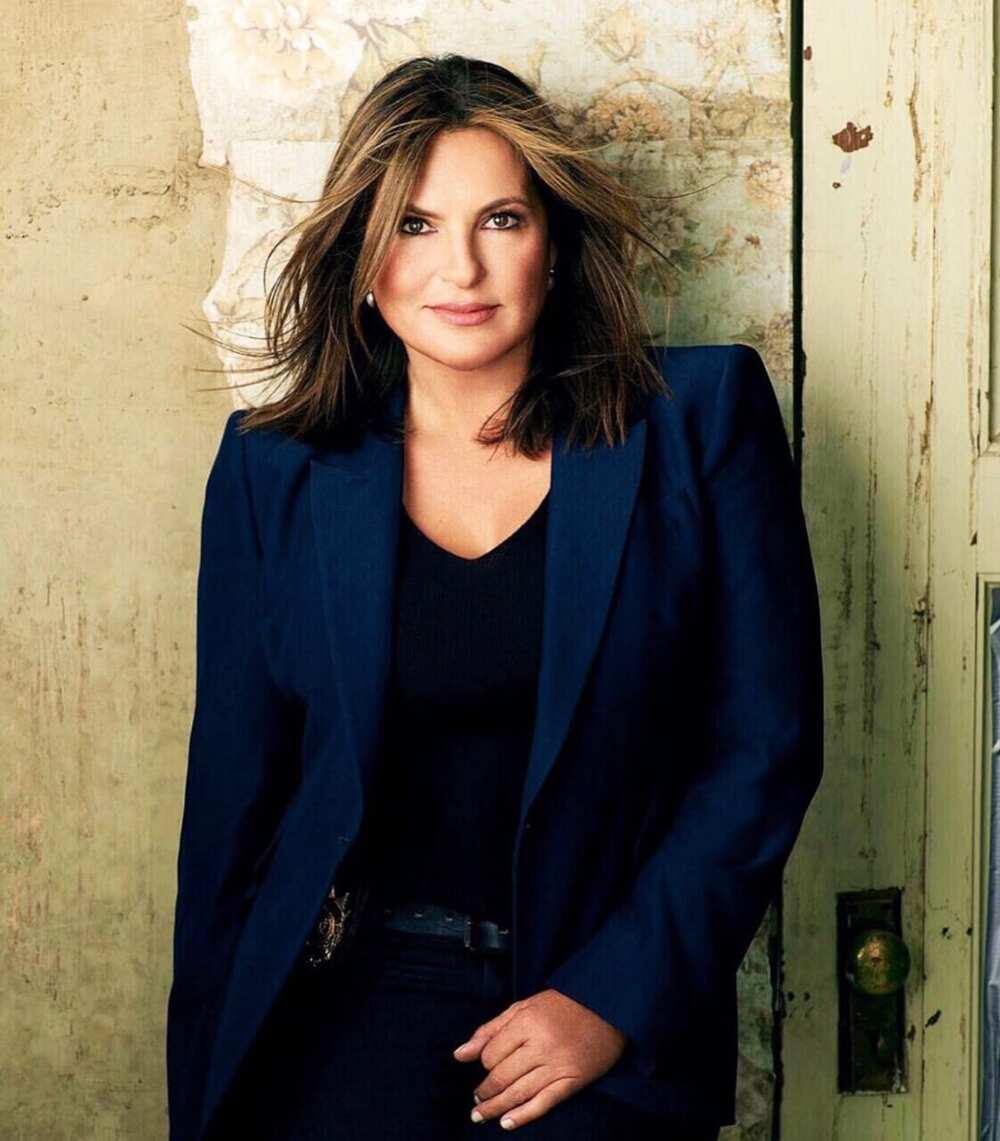 Career
Hargitay began her television career in 1986 with a one-season adventure drama series Downtown. After that, she appeared in Tequila and Bonetti (1992), Can't Hurry Love (1995) and played the role of a detective on Prince Street (1997). The actress had made a name for herself as a promising actress, and she featured in several TV series after that. They are:
Law and Order: Special Victims Unit(1999-present) - She is best known for her role as Olivia Benson in the drama series. She has directed five episodes of the series and also served as a producer since 2014.
Traci From Nightcap (Guest in a Snake) - She agreed to a dangerous stunt involving an anaconda.
Chicago Fire(2015) - She appeared as Sergent Benson.
Law and Order(2000-2005) - She appeared as Olivia Benson.
Law and Order: Trial by Jury(2005) - She starred as Benson.
Plain Truth - She appeared as Ellie Harrison.
ER(1997-1998) - She appeared as Cynthia Hooper.
Cracker(1997) - She appeared in the true romance series.
Prince street(1997) - She starred as detective Nina Echeverria.
The single guy(1996) - Appeared as Kate.
Can't Hurry Love(1996) - Appeared as Didi Edelstein.
Batwatch(1989) - Appeared as Lisa Peters.
Downtown(1986)- She starred as Jesse Smith.
She was also cast in several movies such as The Love Guru(2008), Perfume(2001) and Lake Placid(1999).
Mariska Hargitay mother
Mariska Hargitay mom was a major Hollywood actress, model and singer. Vera Jayne Palmer, better known as Jayne Mansfield, was born on April 19, 1933. She began her acting career in Southern Methodist University and the University of Texas in Austin. Her initial years in Hollywood were a fail with unsuccessful auditions for Paramount and Warner Bros. She later gained popularity and appeared in several shows like Kiss Them For Me (1957), The Wayward Bus (1957), The Sheriff of Fractured Jaw (1958) and It Takes a Thief (1960).
Jayne was better known as a model than an actress, and she appeared on Playboy magazine several times. She was also a successful entertainer and headliner in Vegas night clubs.
She married Mickey Hargitay in 1958 and together, they had three children including actress Mariska. They later parted ways after a turbulent marriage.
Unfortunately, Jayne perished when she was only 34 years old. On June 29, 1967, when traveling to New Orleans with her kids, she succumbed to a fatal road accident while her children survived with minor injuries.
Mariska Hargitay husband
Mariska's husband is Younger star, Peter Hermann. Karl Peter Albert Herman was born on August 15, 1967, in New York, USA and is currently aged 52 years. He has appeared in several TV shows such as Gifted Man (2011-2012), Blue Bloods (2012-present) and Elementary (2013). Hargitay met the American actor, producer and writer on the set of Law and Order: Special Victims Unit (1999). They got married in August 2004 in Santa Barbara, California.
Mariska Hargitay kids
The actress has three children with her husband, Peter Herman. Two of Mariska Hargitay children are adopted. Their first son, August Miklos Herman was born on June 28, 2006, via C-section. The couple adopted their daughter Amaya Josephine on April 2011 and third child, Andrew on October 19, 2011.
In an interview with People, Mariska said she had always considered adoption. Her upbringing with half-siblings influenced her definition of a family saying it is more than just about biology. Mariska Hargitay family is super sweet, and she sometimes shares photos of them on her social media pages.
Mariska Hargitay measurements
How tall is Mariska? Mariska Hargitay height is 1.72 m. The actress has a slim build with body measurements 37-28-36. Her dress size is 10 (US) /40 (EU) and shoe size is 9.5 (US)/40(EU). Her eye colour and hair colour is dark brown. The award-winning actress has maintained her beautiful body. Here is one of Mariska Hargitay hot photos: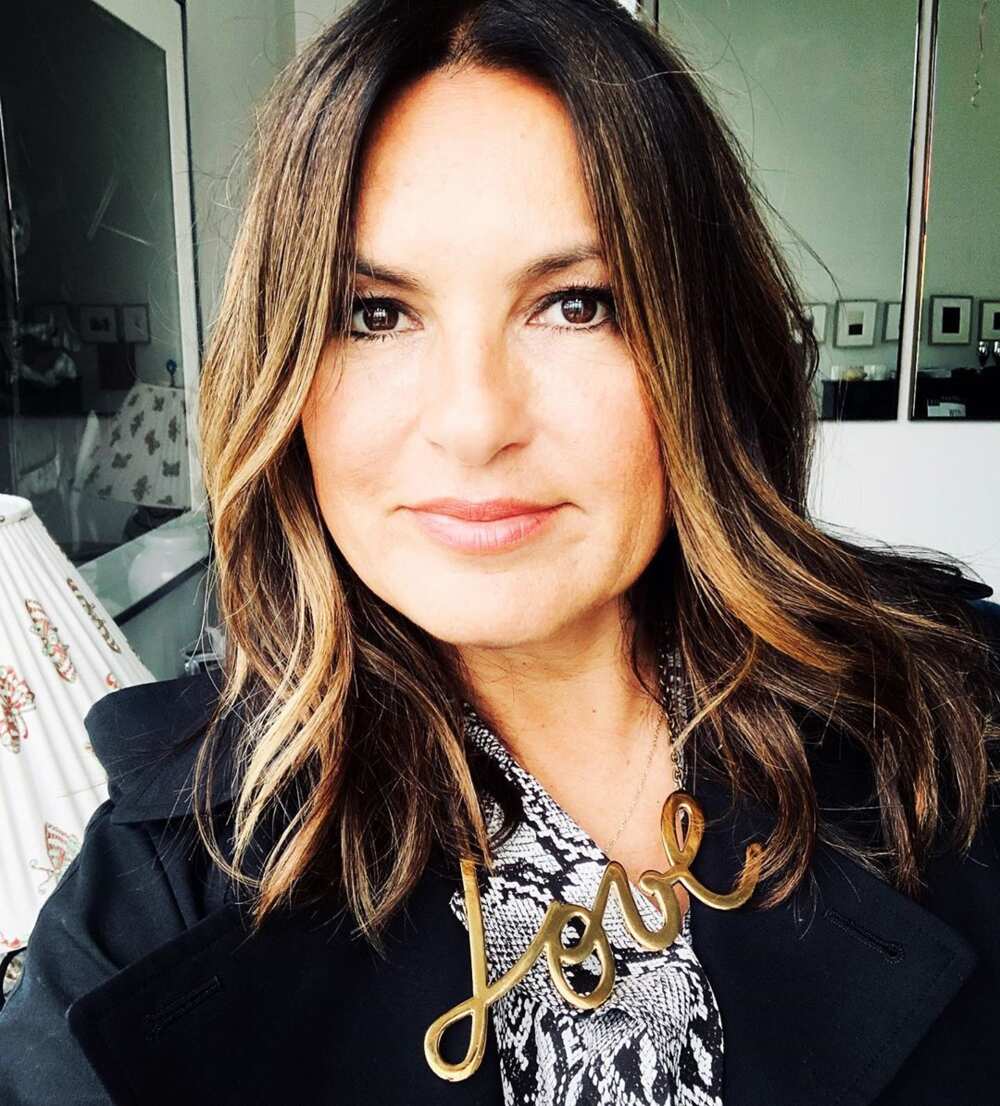 Mariska Hargitay net worth
Most of the actress's wealth comes from her role in the drama series, Law and Order: Special Victims Unit. Her estimated net worth is $50 million with a salary of $450, 000 per episode.
Mariska charity works
Mariska founded Joyful Heart Foundation in 2004 to assist survivors of sexual assault, domestic violence, and child abuse. The foundation provides remedial programs to women and child survivors in areas like New York, Los Angeles and Hawaii. The programs involve meditation, yoga, massage, journaling, and swimming with dolphins.
The actress has also raised awareness about the statistics of untested r*pe kits. In 2017, she produced a documentary titled I Am Evidence to portray the life of survivors and how the criminal justice system deals with sexual assault cases. The HBO film was named the best documentary in the 40th annual News and Documentary Emmy Awards.
Other charities and foundations that the actress supports include;
Awards and nominations
The established Hollywood actress has won an Emmy and Golden Globe for her role in Law and Order: Special Victims Unit. She has been nominated for eight Emmy Awards, six Screen Actors Guild(SAG) Awards and two Golden Globe Awards. In 2011, she was awarded the UCLA TFT Distinguished Alumni Award. She was also awarded the Hollywood Walk of Fame sSar on November 8, 2013.
Mariska Hargitay is a talented actress who has continued to impress her fans and viewers. She is passionate about women's rights and is vocal about her activism as seen on her social media pages. The new season of Law and Order will definitely keep her fans glued to their screens.
Source: Legit.ng