Pam Dawber bio: age, net worth, husband, children
Pam Dawber is a renowned actress who graced American televisions in the 80s and 90s. Her presence in productions alongside Robin Williams made her an unforgettable celebrity. To date, she continues to endear herself to her fans with occasional appearances in various productions. Dawber is also a singer and model.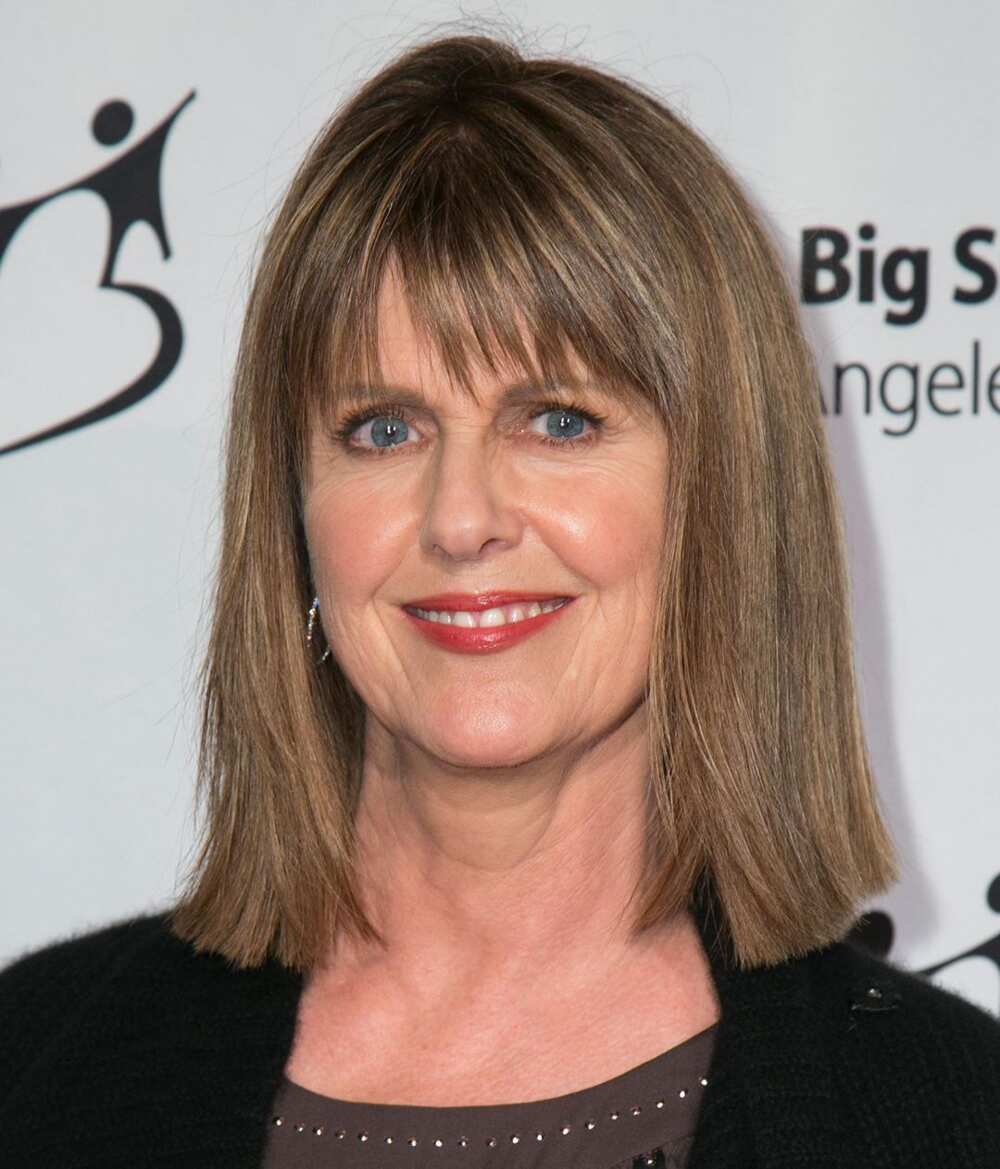 Her husband and one of their sons are also actors. Theirs is a close-knit family that has managed to keep their private matters away from the public eye. The actress and her husband hardly ever appear in public with their children.
Profile summary
Name: Pamela Gene Dawber
Date of birth: October 18th, 1951
Place of birth: Detroit, Michigan, United States
Pam Dawber age: 68 years
Nationality: American
Ethnicity: White
Occupation: Actress
Spouse: Mark Harmon
Children: Sean and Ty
Height: 5 feet 7 inches
Zodiac sign: Libra
Early life
Pam Dawber was born in the suburb of Detroit in 1951. Her parents are Eugene and Thelma Dawber. Eugene was a commercial artist while Thelma owned a photo agency. She had one sister, Leslie. What happened to Pam Dawber's sister was quite tragic. She died while undergoing open-heart surgery at the age of 22.
She was raised in Detroit, where she attended Reid Elementary and North Farmington Schools. She then proceeded to Oakland Community College for a four-year course. The actress first began as a model before switching careers to become an actress.
Career
Pam's career began as soon as she arrived in New York City. She landed a modelling job with Wilhelmina Models. Her modelling career did not last long before she switched to acting.
She kicked off her acting career by doing television commercials. After auditioning for the lead role in an ABC-TV sitcom and failing to secure it, Dawber was allowed to join the company's Talent Development program. It was here that Garry Marshall spotted and recruited her.
TV shows
The actress's first claim to fame was on the show Mork and Mindy. She acted alongside Robin Williams, who was still a budding actor at the time. It did not take long for the show to become a favorite in many households, and it ran for four years (1978-1982).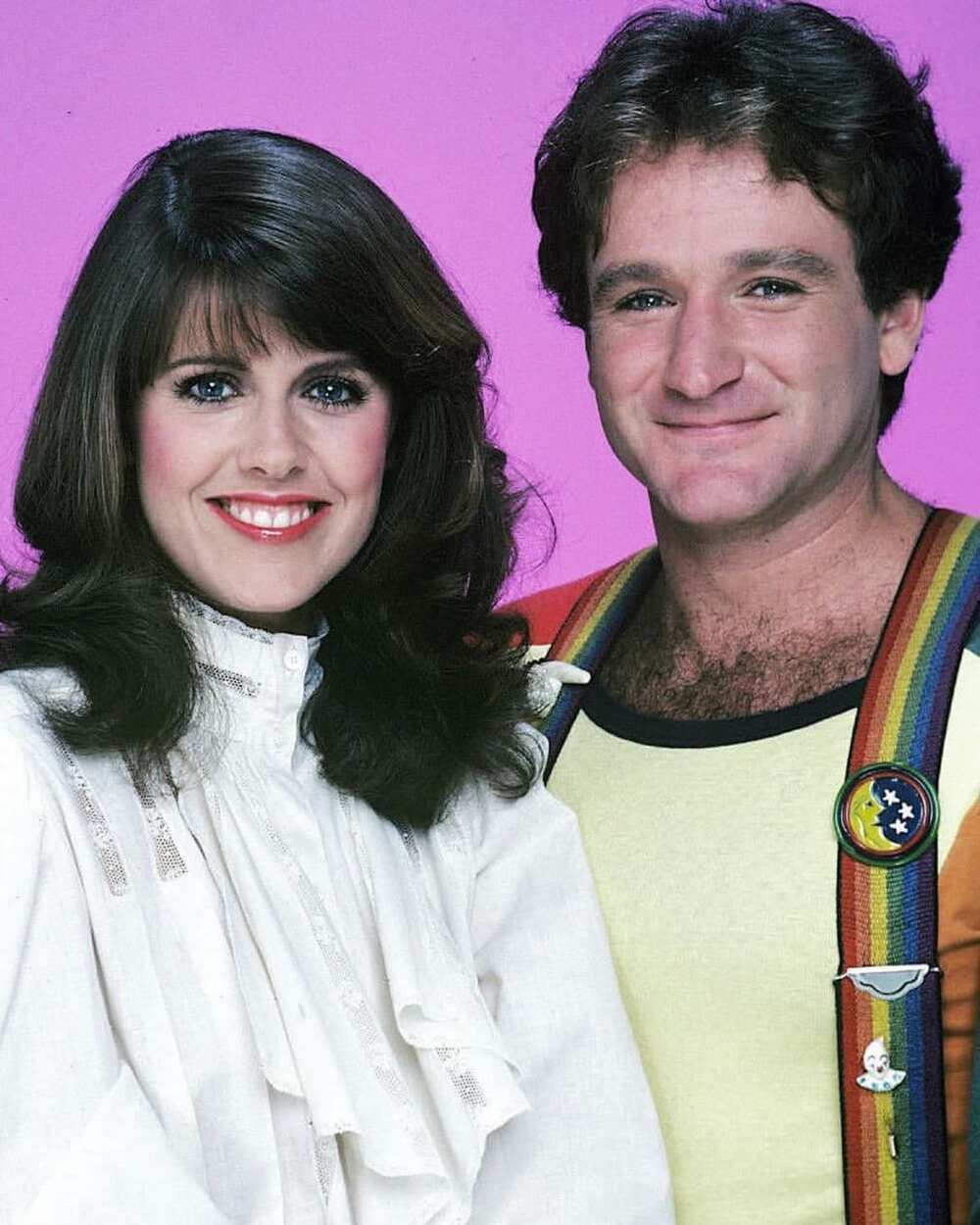 1985 - She acted in The Twilight Zone.
1986 to 1988 - Played Samantha in My Sister Sam. When her co-actress was murdered in 1989 by a troubled fan, Pam was devastated.
Dawber took a break from acting when she gave birth to her second child in 1992.
1997- She returned to TV and acted in the series, Life…and Stuff.
2014 - Reunited with Robin Williams to star in a comedy series titled The Crazy Ones.
2016 - Made a guest appearance in The Odd Couple.
Pam Dawber movies
She has had roles in the film industry as well. Some of these films she appeared in include: A Wedding (1978) Swan Lake (1981) Wild Horse (1985) Stay Tuned (1992) Web of Deception (1994) I'll Remember April (1999).
In view of her lengthy career, one might wonder, how old is Pam Dawber? She is now 68 years old. In addition to acting, the veteran has successfully held other positions.
She is the spokesperson of Big Brothers Big Sisters of America and an entrepreneur who co-owns Pony Productions with Mimi Weber. The talented veteran can sing quite well and has done voice-overs in the 1996 children series titled Adventures from the Book of Virtues
Because of the violence meted out on her fellow cast member (Rebecca Schaeffer) in 1989, she became a gun control advocate. Today, the actress spends considerable time on her hobbies which include canoeing, swimming, cooking, and horseback riding.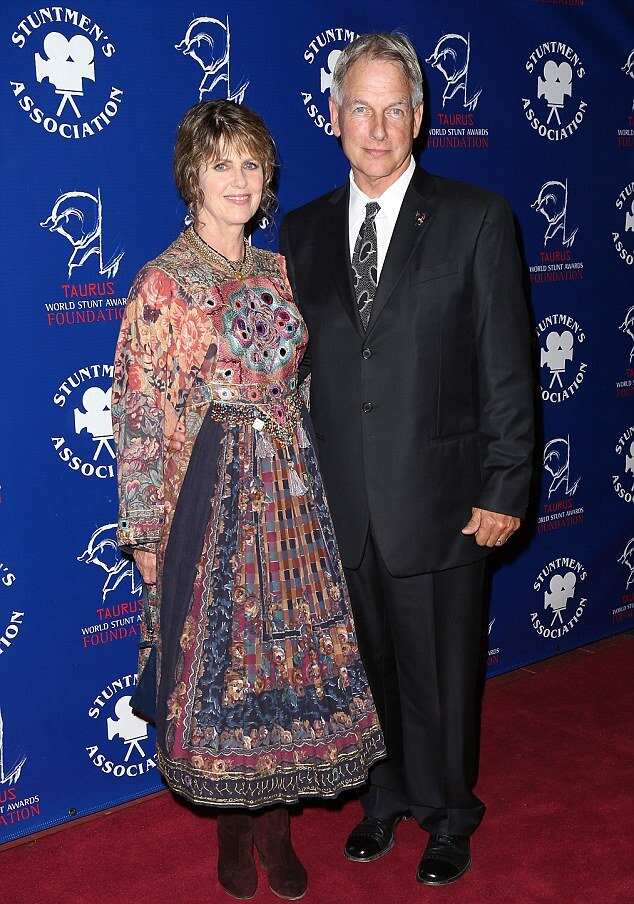 Pam Dawber husband
Mark Harmon and Pam Dawber got married in 1987 at a private wedding attended by close friends and family only. Their wedding set the tone for the rest of their lives - they seem to value privacy and keep most of their family affairs hidden. How did Mark Hamon meet Pam Dawber? They met through a mutual friend, Gina Hecht.
Thomas Mark Harmon is a household name in the acting industry due to his role in the long-running TV show NCIS. He has also played roles in other shows such as St Elsewhere, Reasonable Doubts, The Deliberate Stranger, West Wing, and Certain Prey, among others.
Pam Dawber Mark Harmon worked together in I'll Remember April as Barbara Cooper and John Cooper. They have also acted together in several productions of Love Letters. The two are truly a talented duo, as each of them has received several awards for their acting.
Pam received the People's Choice Award for Favorite Female Performer in 1979 and 1987. Among the awards Mark has received are The Golden Boot Award (2005), Prism Award (2005), Walk of Fame (2012), and People's Choice Award for Favorite TV Crime Drama Actor (2017).
Mark Harmon Pam Dawber is indeed a power couple that has dazzled fans across America. The People magazine described Mark as the sexiest man alive in 1986. When pictured together, it is apparent that Pam Dawber hot looks complement her husband's. They celebrated their 30th wedding anniversary three years ago in another private ceremony.
Pam Dawber children
Pam and her husband have two sons. One of them is Sean Thomas Harmon, who was born on April 26th, 1988. He is a Hollywood director, actor, surfer, and kickboxer. The other is Ty Christian Harmon, who was born on June 25th, 1992. He works as a Hollywood screenwriter.
Pam Dawber net worth
Pam has worked for more than 30 years. At the start of her career, she received $15,000 per episode working on Mork and Mindy. She also earns income from her production company, Pony Productions. As of 2019, her net worth was $10 million.
Pam Dawber is a veteran whose talent has shown through several films and TV shows. Her accomplishments are quite impressive and it remains to be seen whether she will make a comeback.
Source: Legit.ng