Peter Palandjian bio: age, height, net worth, wife, nationality, baby
If you thought that sports personalities cannot become successful businesspeople, then you need to read the biography of Peter Palandjian. He is a former professional tennis player who has made a fortune from his business career. He is also known for marrying popular actress, Eliza Dushku.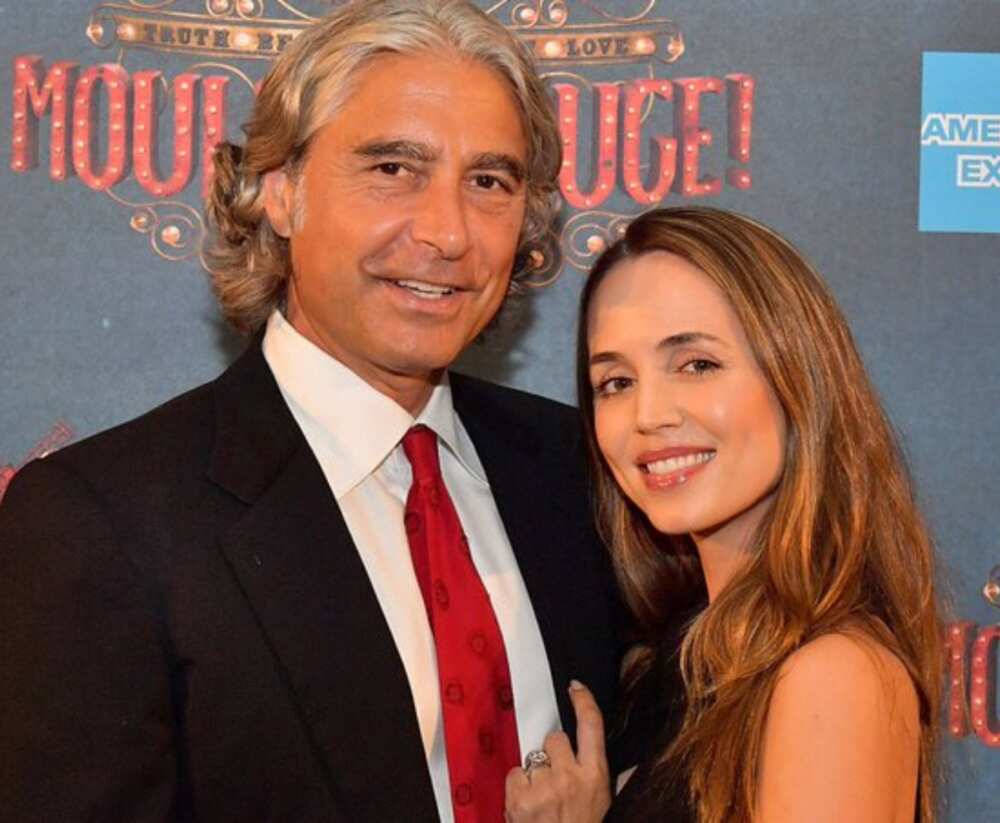 Peter Palandjian nationality is American. He is a famous businessman from Boston, Massachusetts. Currently, he is the CEO of Intercontinental Real Estate Corporation, founded by his father, Petros A. Palandjian back in 1959.
Profile summary
Full name: Peter Palandjian
Date of birth: February 12, 1964
Place of birth: Boston, Massachusetts, USA
Age: 55
Nationality: American
Religion: Christianity
Height: 6'2"
Weight: 82kg
Profession: Businessman, former tennis player
Biography
The American businessman was born on Feb 12, 1964, in Boston, Massachusetts, USA. Peter Palandjian age is 55. His father, Petros, is an Armenian immigrant from Iran, while his mother is called Sheila Kelly. He has a brother called Paul, who is currently the Managing Director of Trinity Group Ltd.
About his education, Peter attended Philips Academy Andover for his high school studies. He later enrolled at Harvard University to pursue a Bachelor of Arts degree in English and American literature at the Harvard Business School.
Peter Palandjian height
When it comes to height, the celebrity stands at 6 feet 2 inches tall. He is taller than his wife, Eliza Dushku, who is 5 feet 4 inches tall. Peter weighs 82kg and has brown eyes and blonde hair.
Tennis career
Peter developed a strong interest in tennis back in school. He captained the Harvard tennis team twice, and played in several NCAA Championships, in both singles and doubles events. He even defeated Patrick McEnroe at the championship in 1986. McEnroe is a former US Davis Cup captain and current tennis commentator.
After completing college, Peter shifted his focus to tennis, but only played for a while. In his illustrious career, he lifted six ATP tour titles in 1987 and 1988, all coming in doubles events. He played with three different partners, namely Bud Schultz, Jeff Klaparda, and Luke Jensen. He also played in three Grand Slam events including the French Open, Wimbledon and US Open. In 1989, he retired to focus on business.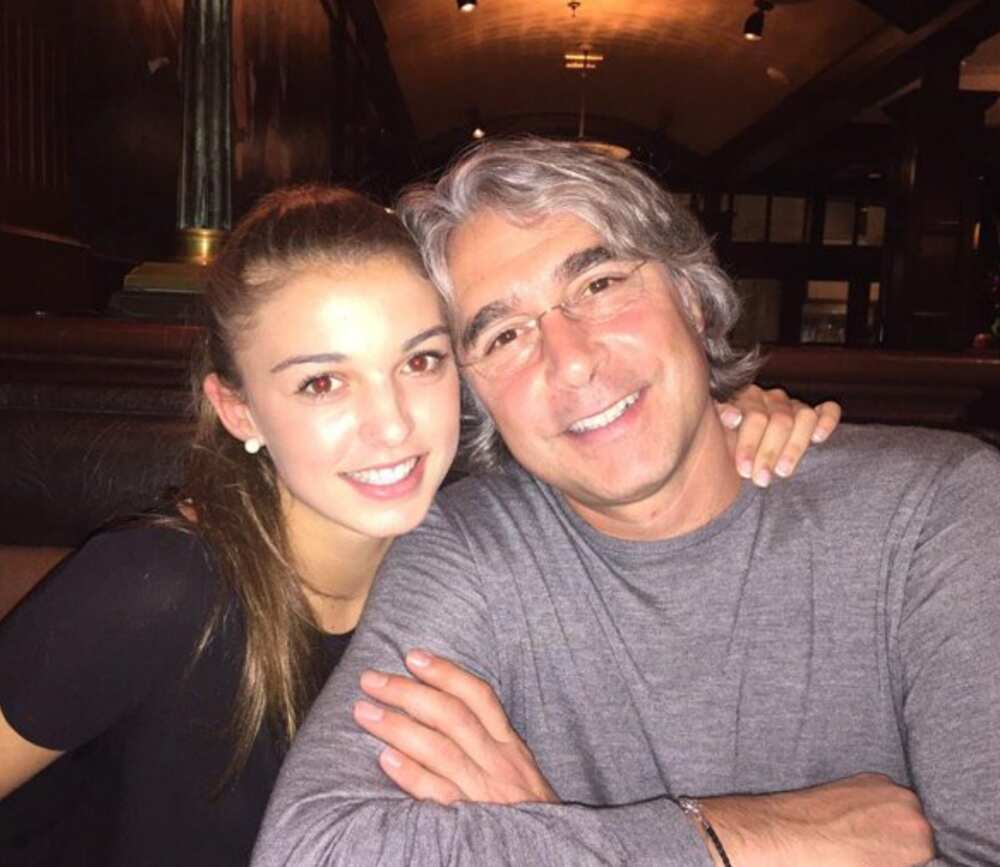 Business career
After quitting tennis, Peter joined the global management consultancy agency, Bain & Company, in Boston, as an associate. He worked at the company for two years before his appointment as an assistant to the CEO of Staples. During his time at Staples, the businessman pursued part-time studies at Harvard Business School, studying a Masters Degree in Business Administration. Upon graduating, he joined his father's Intercontinental Real Estate Corporation as the CEO.
Peter Palandjian real estate
Intercontinental Real Estate Corporation is a company that provides real estate services for domestic and international clients. It has over $10 billion worth of real estate assets across the United States. Since his appointment, Peter has transformed the company into a real estate conglomerate.
Marriage life
The 55-year-old businessman married his first wife, Marie-Louise, with whom he had four children, Manon, Margot, Madelon, and Petros. The couple would later divorce. Peter began dating actress Eliza Dushku in 2017.
Peter Palandjian and Eliza Dushku wedding took place on Aug 18, 2018, at the Boston Public Library. Peter Palandjian wife, Eliza, is known for her roles in Buffy the Vampire Slayer (1997), Bring It On (2000), Wrong Turn (2003), and True Lies (1994), among others.
Peter Palandjian baby
In July 2019, Eliza shared a photo on Twitter to reveal her pregnancy. The couple welcomed their firstborn in Aug 2019.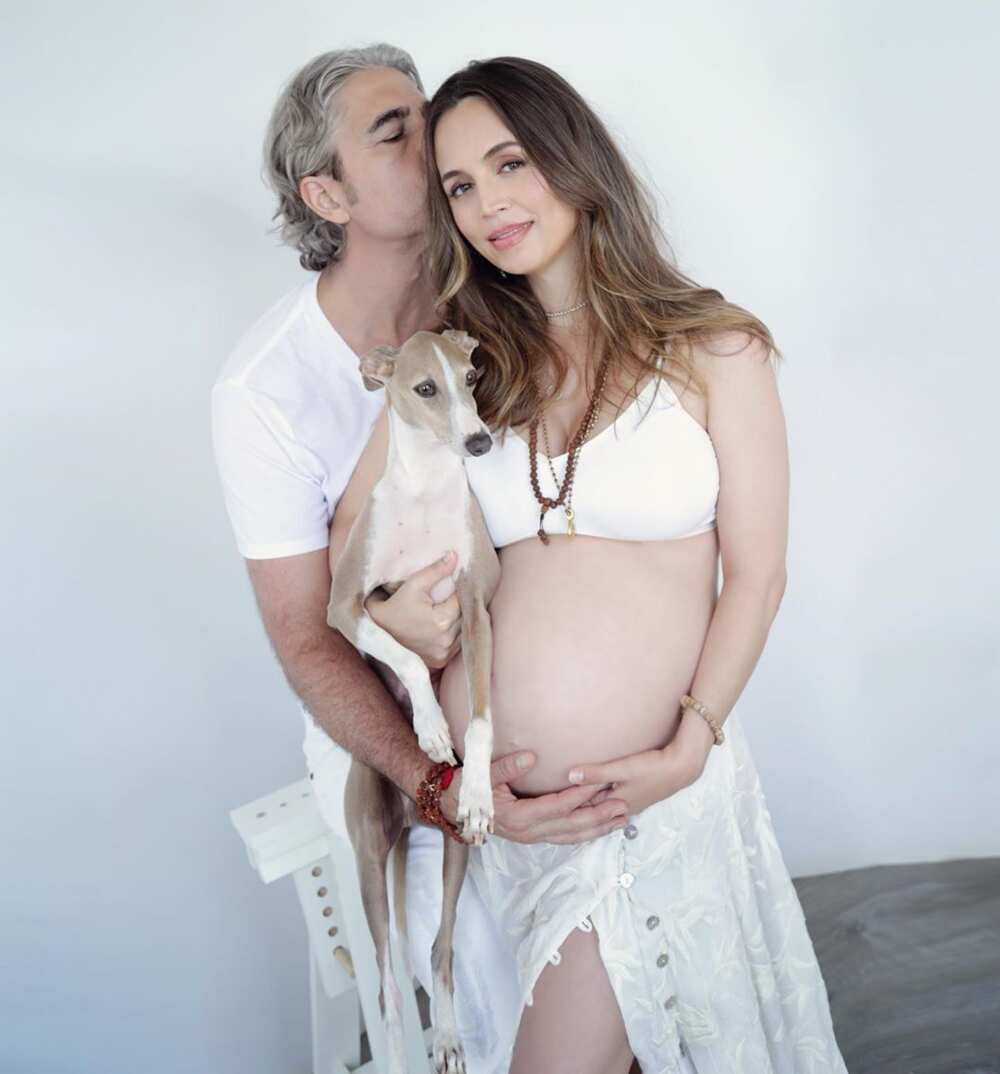 The actress later posted on Instagram a photo of her lovely husband with their baby. The cute baby boy is called Philip.
Before meeting the businessman, Eliza had relationships with former basketball player Rick Fox (2009 - 2014), Brent Bolthouse (2008 - 2009), Seth MacFarlane (2008), Brad Penny (2007), and Matt Dillon (2006).
Peter Palandjian net worth
Being the CEO of a company worth billions of dollars, it is safe to say that Peter has accumulated millions, if not billions, in terms of net worth. There is no information about his net worth. Eliza, on the other hand, has a net worth of $20 million from her acting career.
Other interesting facts about the former tennis player are:
The Intercontinental Real Estate Corporation was founded as a construction company before he transformed it into a real estate service provider.
His brother, Paul, was also a tennis player. The siblings even teamed up to play in doubles events on numerous occasions.
In 1989, he was ranked number 175 in the world tennis rankings. He went on to retire the same year.
During his time as a tennis player, Peter defeated renowned players like Ricardo Acuna, Mark Dickson, Jay Lapidus, and Martin Laurendeau among others.
He currently lives in Cambridge, Massachusetts, with his family.
Peter is 16 years older than his wife, who was born on December Dec 30, 1980, in Watertown, Massachusetts. Her mother, Judith is a political science professor, while her father, Philip R. Dushku, is a teacher and administrator.
The businessman also sits with the undergraduate admissions panel at Harvard as a volunteer.
Quitting tennis to venture into business has come in handy for Peter Palandjian. He has made quite a lot of money in his business career and he seems to be excelling in this field.
Source: Legit.ng