50 wedding readings for your religious or secular ceremony
Finding the right wedding verses can be problematic. Most people tend to debate on whether to choose religious wedding ceremony readings or secular wedding blessings. Whichever one opts for, the key underlying factor is that the wedding prayer one chooses should be a romantic wedding blessing. With this in mind, it now becomes easy to choose romantic wedding readings.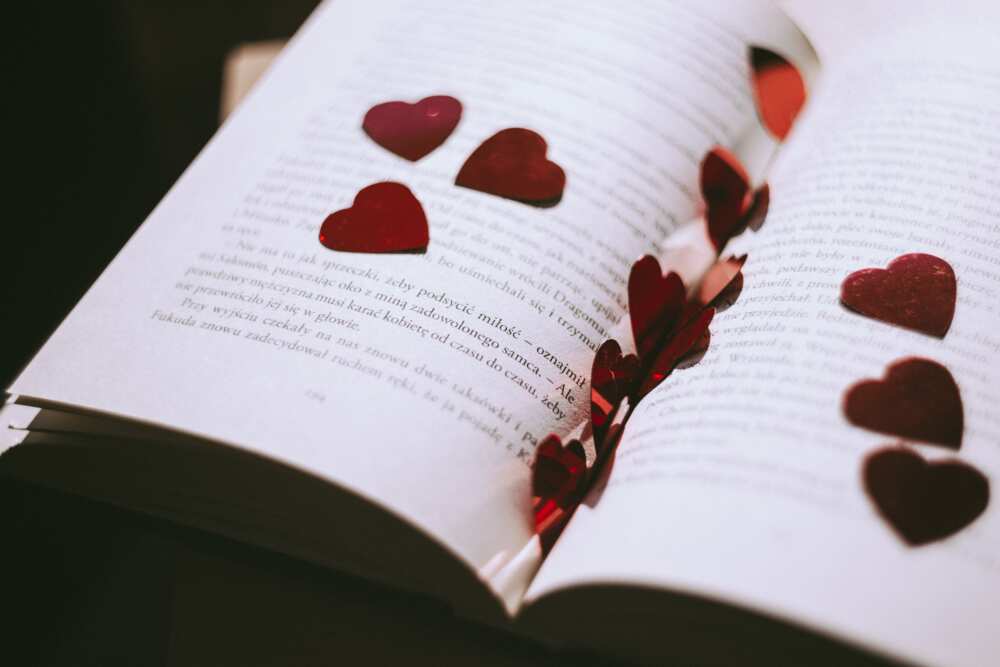 Are you struggling to find perfect wedding readings? Here is a list from where one can choose a romantic wedding poem or verse for their union.
Religious wedding readings
"And now these three remain: faith, hope and love. But the greatest of these is love." — 1 Corinthians 13:13
"Do everything in love. " — 1 Corinthians 16:14
"Be completely humble and gentle; be patient, bearing with one another in love." — Ephesians 4:2
"Above all, love each other deeply, because love covers over a multitude of sins." — 1 Peter 4:8
"There is no fear in love. But perfect love drives out fear, because fear has to do with punishment. The one who fears is not made perfect in love. We love because he first loved us." — 1 John 4: 18-19
"Hatred stirs up conflict, but love covers over all wrongs." — Proverbs 10:12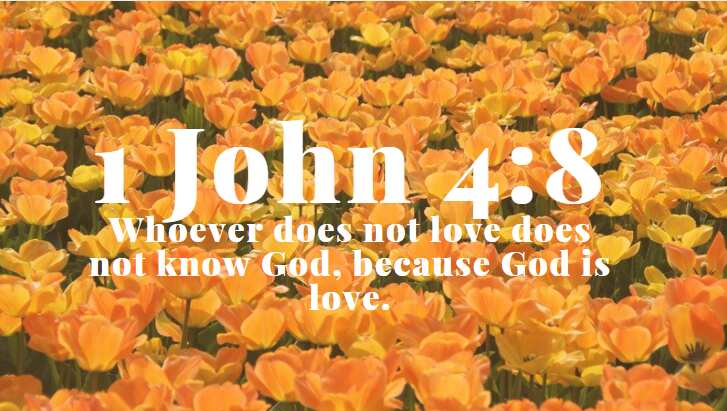 "Whoever does not love does not know God, because God is love." — 1 John 4:8
"Love must be sincere. Hate what is evil; cling to what is good." — Romans 12:9
Secular readings for weddings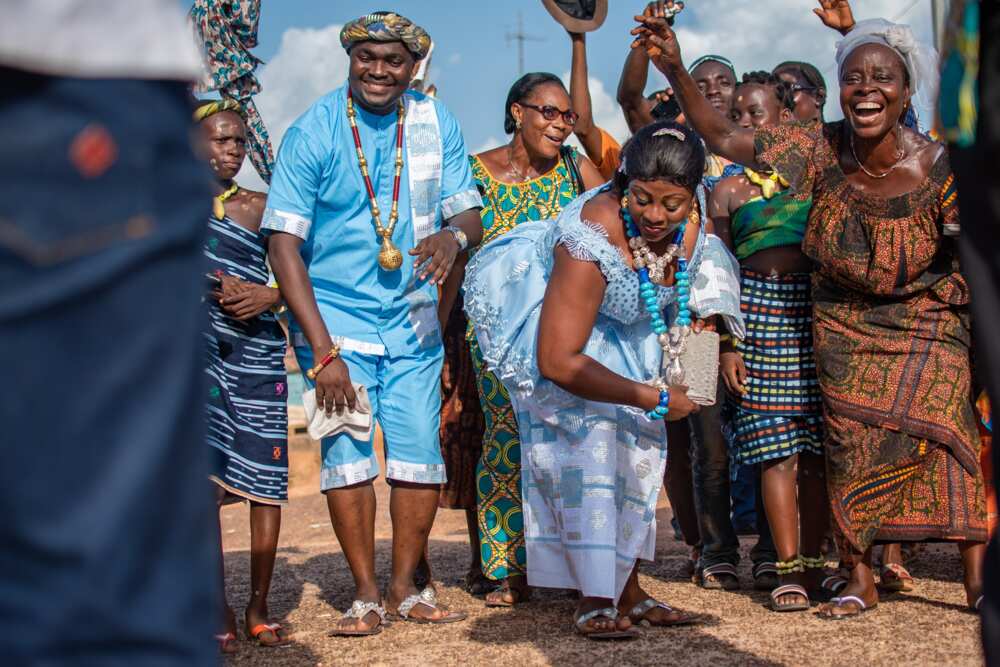 Here is a list of some of the most romantic non religious wedding readings:
"100 Years of Solitude," by Gabriel García Márquez
"Madly in love after so many years ... they enjoyed the miracle of loving each other as much at the table as in bed, and they grew to be so happy that even when they were two worn-out old people they kept on blooming like little children and playing together like dogs."
"Tuesdays with Morrie," by Mitch Albom
""Still," Morrie said, "there are a few rules I know to be true about fondness and marriage: If you don't respect the other person, you're gonna have a lot of trouble. If you don't know how to compromise, you're gonna have a lot of trouble. If you can't talk openly about what goes on between you, you're gonna have a lot of trouble. And if you don't have a common set of values in life, you're gonna have a lot of trouble. Your values must be alike."
Untitled, by R.M. Drake
"But dear,
don't be
afraid of
fondness, it's
only magic.
Untitled, by Christina Rossetti
"What is the beginning? Love. What the course. tenderness still. What the goal. The goal is Love. On a happy hill Is there nothing then but tenderness? Search we sky or earth There is nothing out of Love Hath perpetual worth; All things flag but only Love, All things fail and flee; There is nothing left but tenderness Worthy you and me."
"Friends"
"For so long I wondered if I would ever find my prince, my soulmate. Then three years ago, at another wedding, I turned to a friend for comfort. And instead, I found everything that I'd ever been looking for my whole life. And now here we are with our future before us, and I only want to spend it with you, my prince, my soulmate, my friend."
"There Will Be Time," by Baaba Maal featuring Mumford and Sons
"But in the cold light I live to love and adore you
It's all that I am, it's all that I have
In the cold light I live, I only live for you
It's all that I am, it's all that I have"
"Frozen"
"We're not saying you can change them, 'cuz people don't really change We're only saying that love's a force that's powerful and strange People make bad choices if they're mad, or scared, or stressed Throw a little love their way (throw a little love their way) and you'll bring out their best. True tenderness brings out their best! Everyone's a bit of a fixer-upper, that's what it's all about! We need each other to raise us up and round us out. Everyone's a bit of a fixer-upper, but when push comes to shove... The only fixer-upper fixer that can fix up a fixer-upper is true love."
READ ALSO: What to write in a wedding card: best wishes, quotes and messages
"Sex and the City"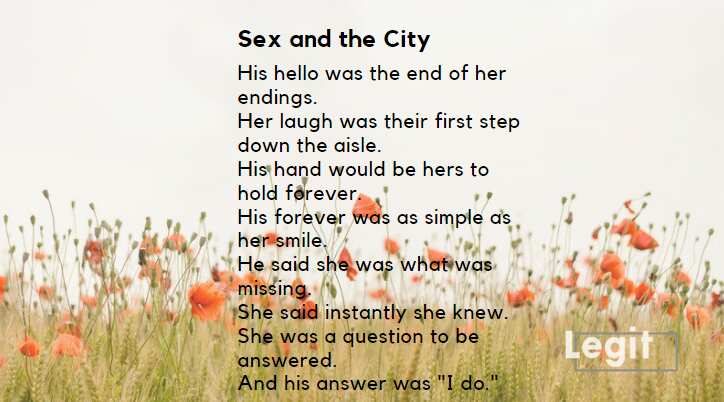 "His hello was the end of her endings.
Her laugh was their first step down the aisle.
His hand would be hers to hold forever.
His forever was as simple as her smile.
He said she was what was missing.
She said instantly she knew.
She was a question to be answered.
And his answer was "I do.""
Bible readings for weddings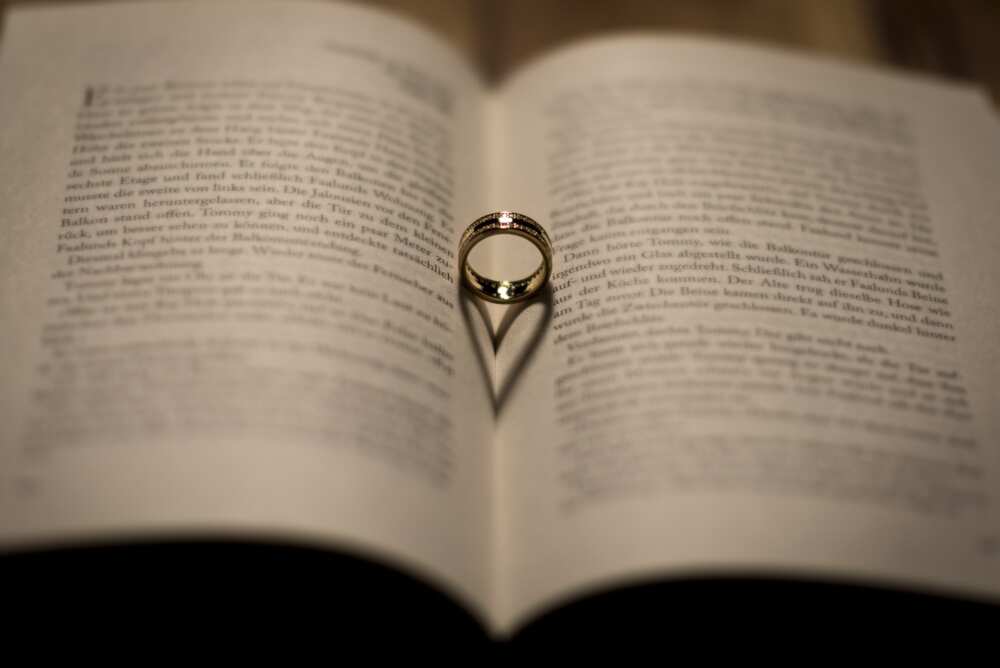 "Set me as a seal upon your heart, as a seal upon your arm, for love is strong as death, jealousy is fierce as the grave. Its flashes are flashes of fire, the very flame of the LORD. Many waters cannot quench love, neither can floods drown it. If a man offered for tenderness all the wealth of his house, he would be utterly despised." — Song of Solomon 8:6-7
"Two are better than one because they have a good return for their labour: If either of them falls down, one can help the other up. But pity anyone who falls and has no one to help them up. Also, if two lie down together, they will keep warm. But how can one keep warm alone?" —Ecclesiastes 4:9
"But you say, 'Why does he not?' Because the LORD was witness between you and the wife of your youth, to whom you have been faithless, though she is your companion and your wife by covenant." — Malachi 2:14-15
"So God created man in his own image, in the image of God he created him; male and female he created them. And God blessed them. And God said to them, 'Be fruitful and multiply and fill the earth and subdue it and have dominion over the fish of the sea and over the birds of the heavens and over every living thing that moves on the earth." — Genesis 1:27-28
"So we have come to know and to believe the love that God has for us. God is love, and whoever abides in endearment abides in God, and God abides in him. By this is love perfected with us, so that we may have confidence for the day of judgment, because as he is so also are we in this world. There is no fear in love, but perfect endearment casts out fear. For fear has to do with punishment, and whoever fears has not been perfected in love. We love because he first loved us." — 1 John 4:16-19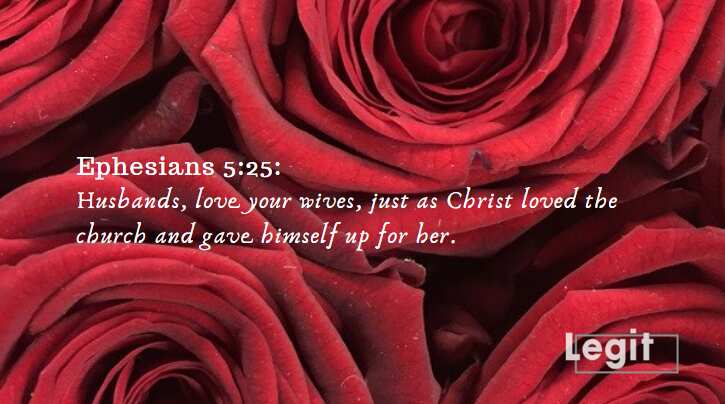 "But Ruth said, "Do not urge me to leave you or to return from following you. For where you go I will go, and where you lodge I will lodge. Your people shall be my people, and your God my God. Where you die I will die, and there will I be buried. May the LORD do so to me and more also if anything but death parts me from you." — Ruth 1:16-17
He answered, "Have you not read that he who created them from the beginning made them male and female, and said,'Therefore a man shall leave his father and his mother and hold fast to his wife, and the two shall become one flesh'? So they are no longer two but one flesh. What therefore God has joined together, let not man separate." — Matthew 19:4-6
"Endearment is patient, love is kind. It does not envy, it does not boast, it is not proud. It does not dishonor others, it is not self-seeking, it is not easily angered, it keeps no record of wrongs. Love does not delight in evil but rejoices with the truth. It always protects, always trusts, always hopes, always perseveres. Endearment never fails. But where there are prophecies, they will cease; where there are tongues, they will be stilled; where there is knowledge, it will pass away." — 1 Corinthians 13:4-8
"Owe no one anything, except to love each other, for the one who loves another has fulfilled the law." — Romans 13:8
"Therefore what God has joined together, let no one separate." — Mark 10:9
READ ALSO: 50 wedding wishes, messages and quotes
Catholic wedding readings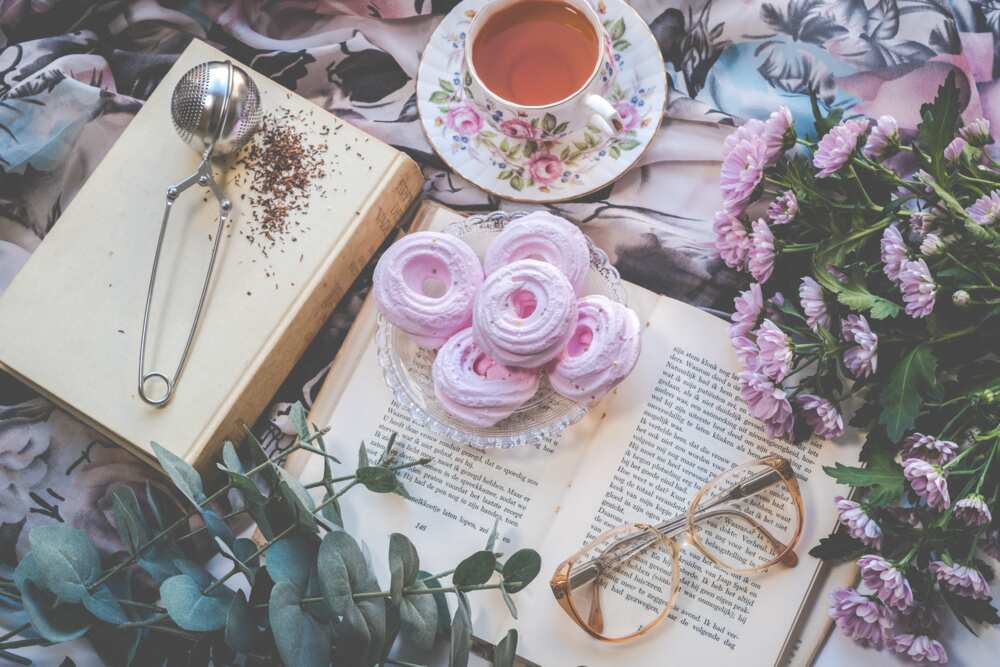 "Who will separate us from the love of Christ?" — Romans 8:31-35, 37-39
"Welcome one another, just as Christ has welcomed you." — Romans 15:1b-3a, 5-7, 13
"Present your bodies as a living sacrifice." — Romans 12:1-2, 9-13
"Above all, clothe yourselves with love." — Colossians 3: 12-17
"Love is patient; love is kind." — 1 Corinthians 12:31-13:8a
"The Lord is near. Do not worry about anything." — Philippians 4:4-9
"Beloved, let us love one another." — 1 John 4:7-12
"Husbands, love your wives." — Ephesians 5:2a, 25-32
"Let us love, not in word or speech, but in truth and action." — 1 John 3:18-24
"Let marriage be held in honor by all." — Hebrews 13:1-4a, 5-6b
"Grant that we may grow old together." — Tobit 8:4b-8
"Happy is the husband of a good wife." — Sirach 26:1-4, 13-16
"May the Lord of heaven prosper you both." — Tobit 7:6-14
Romantic wedding poems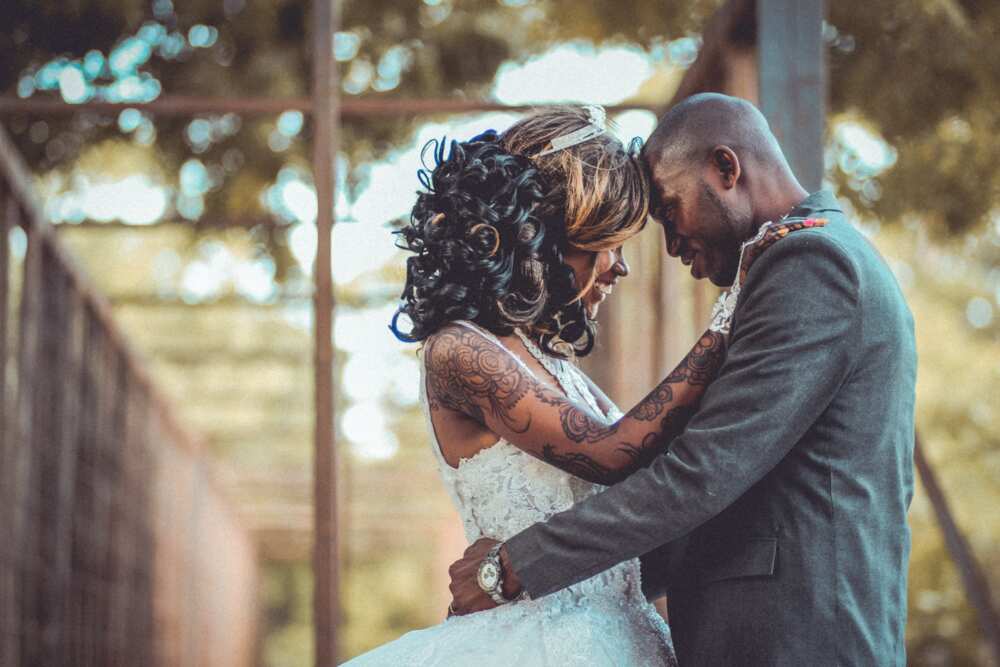 "To Be One With Each Other" — George Eliot
"What greater thing is there for two human souls
than to feel that they are joined together to strengthen
each other in all labor, to minister to each other in all sorrow,
to share with each other in all gladness,
to be one with each other in the
silent unspoken memories?"
"You Came, Too" — Nikki Giovanni
"I came to the crowd seeking friends
I came to the crowd seeking endearment
I came to the crowd for understanding
I found you
I came to the crowd to weep
I came to the crowd to laugh
You dried my tears
You shared my happiness
I went from the crowd seeking you
I went from the crowd seeking me
I went from the crowd forever
You came, too"
"I Love You" - Carl Sandberg (also called "The Mother's Day Poem")
"I love you for what you are, but I love you yet more for what you are going to be.
I love you not so much for your realities as for your ideals. I pray for your desires that they may be great, rather than for your satisfactions, which may be so hazardously little.
A satisfied flower is one whose petals are about to fall. The most beautiful rose is one hardly more than a bud wherein the pangs and ecstasies of desire are working for a larger and finer growth. Not always shall you be what you are now. You are going forward toward something great. I am on the way with you and therefore I love you."
"A White Rose" - John Boyle O'Reilly
"The red rose whispers of passion,
And the white rose breathes of love;
O, the red rose is a falcon,
And the white rose is a dove.
But I send you a cream-white rosebud
With a flush on its petal tips;
For the fondness that is purest and sweetest
Has a kiss of desire on the lips"
Unique wedding readings from songs
You can also find a unique wedding reading from the lyrics of your favourite songs:
From "Red Right Ankle" by The Decemberists
"This is the story of your red right ankle
and how it came to meet your leg
and how the muscle bone and sinews tangled
and how the skin was softly shaped
and how it whispered 'oh, adhere to me
for we are bound by symmetry
and whatever differences our lives have been
we together make a limb'
this is the story of your red right ankle"
From "Be My Wife" by David Bowie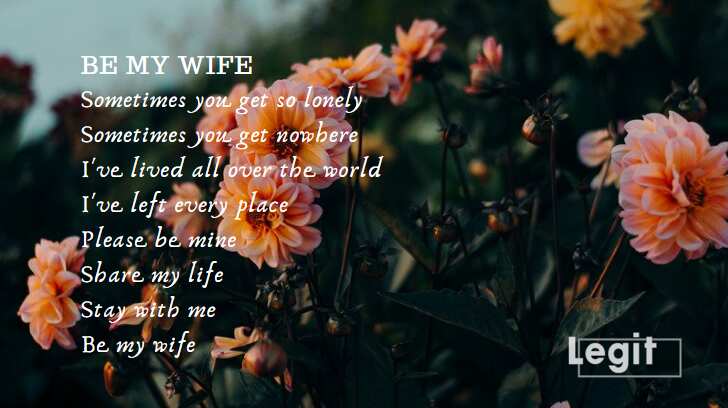 From "Nothing Else Matters" by Metallica
"So close, no matter how far
Couldn't be much more from the heart
Forever trusting who we are
And nothing else matters
Never opened myself this way
Life is ours, we live it our way
All these words I don't just say
And nothing else matters
Trust I seek and I find in you
Every day for us something new
Open mind for a different view
And nothing else matters"
A wedding day is one of the most special days in most couples' lives. It has to be a perfect day. One thing that makes this day memorable is wedding readings. They have to be breath-taking. From the list above, choose one that will make your day.
READ ALSO: Beautiful toasts for wedding cards
Source: Legit.ng