Beautiful Islamic quotes and sayings about life and love
Islamic quotes, like any other religious quotes, are meant to help believers appreciate life from a religious perspective. These quotes are mostly meant to encourage and remind people of the right path to follow.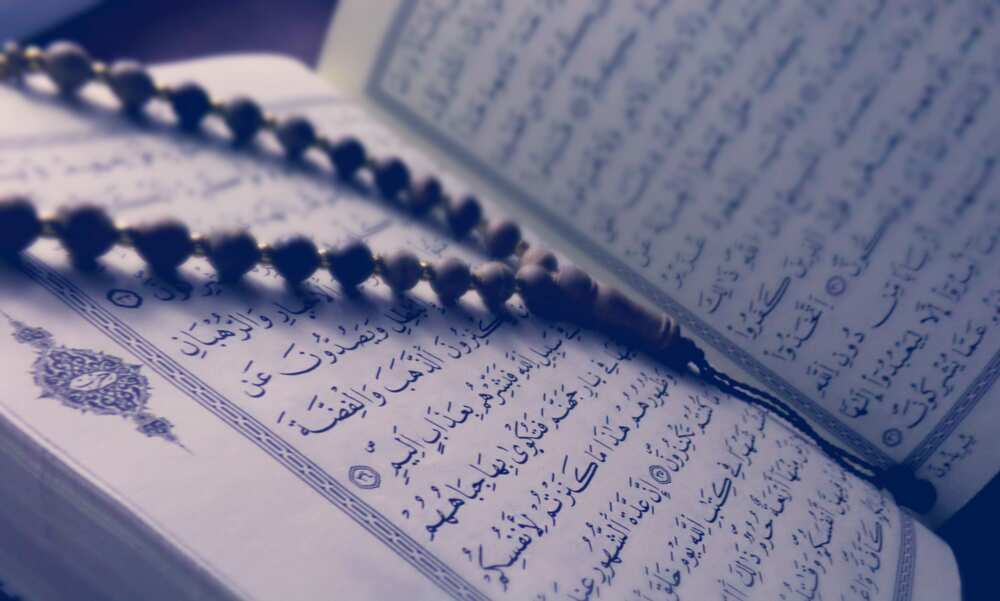 Do you know of any Islam quotes that touch on the subject of love and life? Whether you have read the Quran or are have gone through Islamic pictures online, these quotes will resonate with you.
Islamic quotes about life
Most of these Islamic sayings and quotes are derived from Hadith of prophet Muhammad and other verses in the Quran. Other reputable speakers in the faith have also been quoted because of their inspirational sayings. Here are a few examples to look into.
No matter what your physical appearance, when you have kindness in your heart, You're the most beautiful person in the world. – Mufti Ismail Menk.
Nothing beats kindness in a human being. A single act of kindness can change the lives of people in a way you would never expect.
So what if this life isn't perfect? It's not jannah. – Nouman Ali Khan.
Do not look forward to perfection in life, it is an impossible fete. Be content with what you have and work harder to improve.
The worst of our faults is our interest in other people's faults. – Ali Ibn Abi Talib.
The biggest mistake is to assume that we are better than others. You will always need other people no matter what. Try to focus on the good of others.
If you want to destroy any nation without war, make adultery & n*dity common in the next generation. – Salahuddin Ayyubi.
Good morals are key to any nation's success. The moment perv*rsion and other ill vices set in, a nation crumbles.
If the heart becomes hardened, the eye becomes dry. – Ibn Qayyim.
Be careful not to harden your heart for everything else flows from it. Once you harden your heart, you cannot learn a thing
Guilt is a gift from ALLAH warning you that what you are doing is violating your soul – Nauman Ali Khan.
Do not ignore that guilty feeling when it comes up. Fix your guilt and proceed with a free spirit.
You prefer the life of this world, while the hereafter is better & more lasting. – Quran 87:16.
Choose to focus on eternity. Worldly possessions are temporary.
No one besides ALLAH can rescue a soul from Hardship. – Quran 53: 58
There is no way you will be disappointed if you learn to depend and trust in God alone.
There is a reward for kindness to every living thing. – Prophet Muhamad.
You can never go wrong with kindness. Choose kindness over everything else.
Always leave loved ones with loving words. It may be the last time you see them. – Mufti Ismail Menk.
No one knows about the future, always express love and let those close to you know that you care about them. You can never tell what happens next.
Men and women have equal rewards for their deeds. – Quran 3:195.
You will get the exact measure for your actions. Be careful about what you do to others because the same measure will be used against you. Always treat people fairly.
Do not force the religion on your family, show them the beauty of the religion through your own practice. – Nouman Ali khan.
This is a typical example of actions speaking louder than words. What you do will prove to others that you are a true Muslim.
Take account of yourselves before you are taken to account. Weigh your deeds before they are weighed. – Umar ibn Al-Khattab.
Never judge others before you judge yourself. This is an easy way of slowing down when you are tempted to crucify others.
Allah does not burden a soul beyond what it can bear. – Manalita.
Every temptation is only as much as you can bear. God gives us the strength to go through it all.
He knows what is in every heart – Quran 67:13.
You cannot cheat God, he has you figured out. It is better to do the right thing always.
Islamic marriage quotes
Some of the most beautiful Islamic quotes are those that touch on marriage. The coming together of two people in a union is celebrated.
All too often people concentrate on finding the right spouse, little realizing that half of any marriage is being the right spouse. –Yasir Qadhi.
Marriage requires one to work on themselves first.
A successful marriage requires falling in love many times always with the same person. –Waleed Basyouni
You win at marriage only if you can love the person you are married to every day in a new way.
Forbidden love stories end at marriage, while true halal love stories begin at marriage and end with both entering paradise. – Abdulbary Yaha Bari.
Choose to do the right thing if you are to enjoy your marriage.
Mr. Right won't distract you from your Lord. If he distances you from Allah, he's Mr. Wrong –Abdul Bary Yahya.
No good man is a distraction from your maker, this should always be a sign.
Inspirational Islamic quotes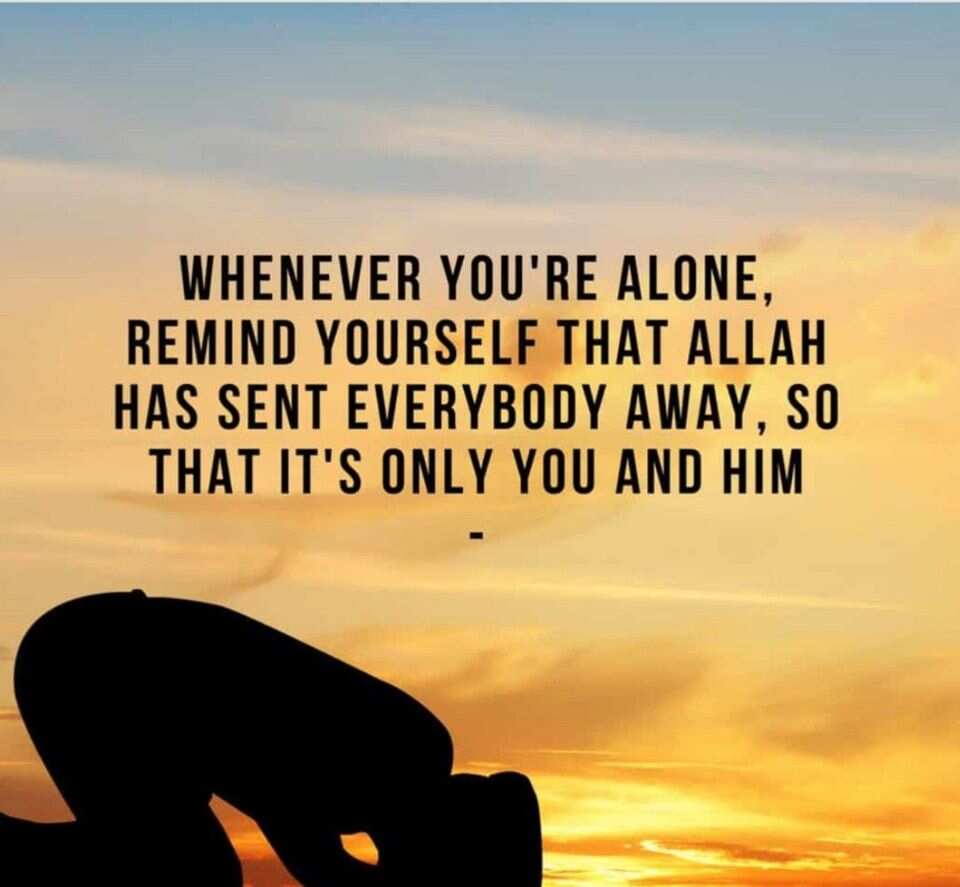 Believers need to be encouraged from time to time. This explains why some of the best Islamic quotes are inspiring ones. Chances are that you will find your favourite Islamic quote in this category. Check out the examples below.
There is nothing heavier in the scales than good character. - Prophet Muhammad.
Choose great character over everything else.
If Allah wants to do good to somebody, He afflicts him with trials. – Sahih Al Bukhari.
Trials are a good sign of things to come.
You will die the way you lived – Prophet Muhammad.
Choose your end by working on your current situation.
None but a noble man treats women in an honourable manner, and none but an ignorant treats women disgracefully. – Hadith.
How you treat a woman defines you.
I closed my mouth and spoke to you in a hundred silent ways.― Rumi.
Sometimes you do not have to talk to communicate.
Do not lose hope or be sad. ― Quran 3:139.
Hope is all you have.
Be patient, all things are hard before they become easy - Saadi.
Do not throw in the towel just yet.
Sabr is when it still hurts inside and you are still struggling. Redha is peace internally - the highest level of response to Allah's test.
Choose peace even when it hurts a lot. Sometimes it is a lesson that God intends you to learn and he has a good intention for making you go through it.
Islam peace quotes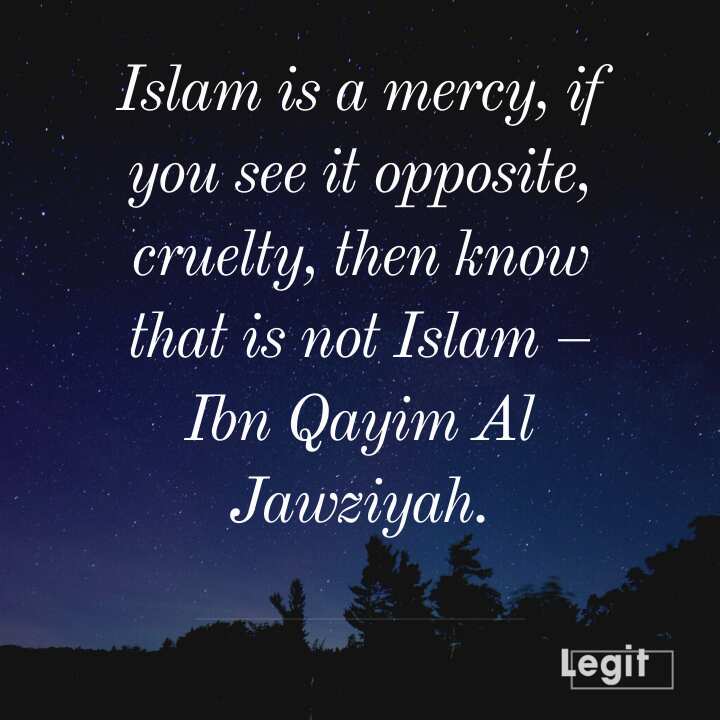 Being a peaceful religion, you would expect nothing but the best in terms of fostering peace and stability. There are quotes to that effect too. Here are examples.
Islam is a mercy, if you see it opposite, cruelty, then know that is not Islam – Ibn Qayim Al Jawziyah.
Do not associate Islam with violence.
The most perfect believer in faith is the one whose character is finest and who is kindest to his wife. – Hadith.
Being kind to your wife is a big show of your faith.
Islam teaches tolerance not hatred, universe brotherhood, not enmity, peace and not violence. –Pervez Msharraf.
Violence is not an Islamic thing. If you find out that some people are being violent, then you can be sure that it is not an Islamic thing but their own creation. Islam is all about peace.
Whoever kill a human being shall be as if he killed all mankind and whoever saved one man it shall be as if he saved all mankind – Quran 5:32.
Sometimes it is an eye for an eye.
I believe in the religion of Islam. I believe in Allah and peace.– Muhammad Ali.
Your belief can go a long way. When you have something that you are holding onto, then you remain grounded and focus on doing the right thing, hence maintain peace.
Islamic quotes about love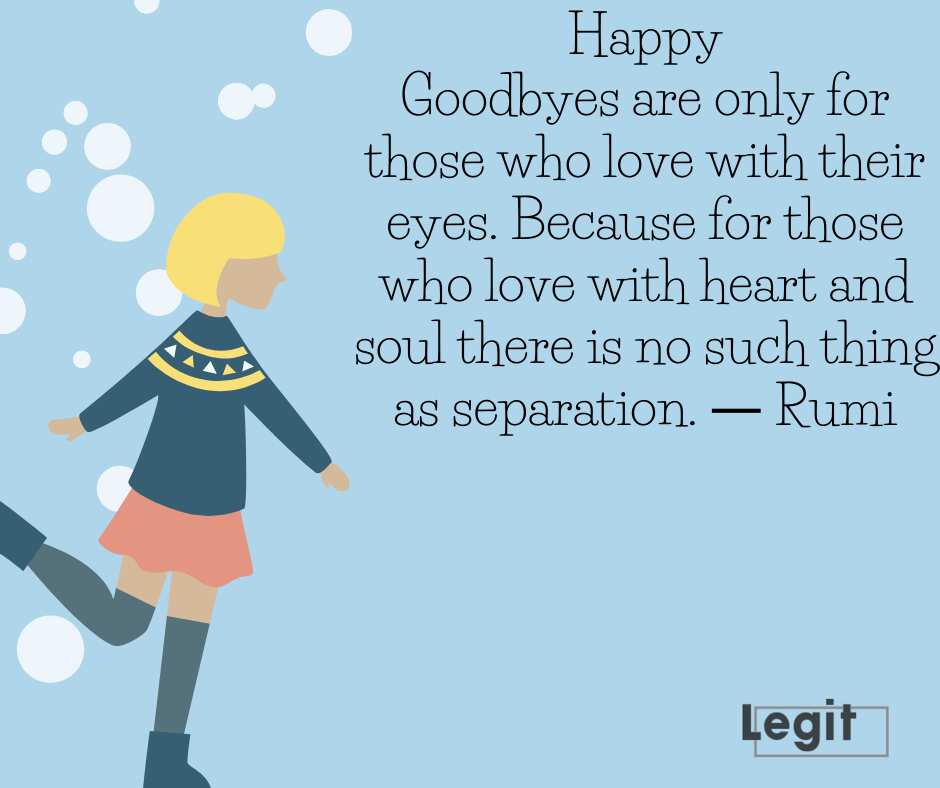 Love is a beautiful feeling and every religion recognizes this. As such, it is not surprising to find Islamic quotes images of the same online. Love is to be celebrated. These Islamic love quotes capture this aspect perfectly.
Goodbyes are only for those who love with their eyes. Because for those who love with heart and soul there is no such thing as separation. ― Rumi
It is never really goodbye if you love each other, it may just be a pause till you meet again.
Verily, Allah will say on the day of resurrection: Where are those who love each other for the sake of my glory? Today, I will shelter them in my shade, a day when there is no shade but mine.– Sahih.
You need to love each other for the sake of God.
Lovers don't finally meet somewhere. They're in each other all along. ― Rumi.
You do not have a special meeting point with your lover. He or she has always been there.
No love between two souls is greater than what is between the spouses. – Tafsir Ibn Kathir 3:525.
The love shared between two married people is the greatest.
Islamic quotes about patience and pride
Patience is a virtue we all need to learn. Life is sometimes filled with stressful situations that only patience can get us through. Consider these few quotes that emphasize on this.
He who has in his heart the weight of a mustard seed of pride shall not enter paradise. – Sahih.
Indeed, pride comes before fall, no matter how small.
We were the most humiliated people on earth & Allah gave us honour through Islam. – Umar Ibin
Sometimes all it takes to be relevant is to belong to a religion.
Through patience, great things are accomplished. – Imam Ali.
Patience is crucial for success.
A moment of patience in a moment of anger prevents a thousand moments of regret. – Hz Ali Bin Talib.
All regret can be withheld if people learn to be patient.
Patience is a pillar of faith. Umar- Ibin al-Khattab.
For your faith to grow, patience is necessary.
To get what you love you must first be patient with what you have. – Imam Ghazali.
Appreciating what you have may attract what you want.
It is difficult to be patient but to waste the results of patience is worse – Abu Bakr.
You had better be patient than withhold the benefits of patience.
Islamic friendship quotes
With certain Islamic sayings, believers get to appreciate their daily engagements and friendships. Here is what the good religion says about friendships and such relationships.
When you rectify your relationship with the Creator, he rectifies your relationship with all of the creation. – Yasmin Mogahed.
God can fix everything else if you are okay with him.
If you have a friend who helps you obey Allah, hold onto him. – Imma Ash-shafie.
Keep the right friends and all will be well.
A good friend not only cares about your relationship with them but also with Allah. – Saad Tasleem.
Friendship should also incorporate God.
If you are looking for a friend who is faultless you will be friendless – Jaraluddin al Rumi.
Be careful about looking for perfection in friends. No one can be that good and faultless.
Anything you spend on your family will be a source of reward from God, even a morsel of food which you raise to your wife's mouth – Prophet Muhammad.
Always take care of your family and God will reward you.
The above Islamic images and quotes capture some of the most basic yet crucial aspects of life in general. Whether you are a Muslim or not, you can learn a thing or two about life, love and peace from these quotes and you will be inspired.
Source: Legit.ng