Top 20 easy ponytail styles for you to try in 2019
A ponytail is one of the most straightforward hairstyles. It is perfect for those particular days when our hair does not satisfy us with its look, or when you simply do not want to let your hair down. Even a regular ponytail can create an original hairstyle. We have selected beautiful ponytail styles that can diversify your everyday look.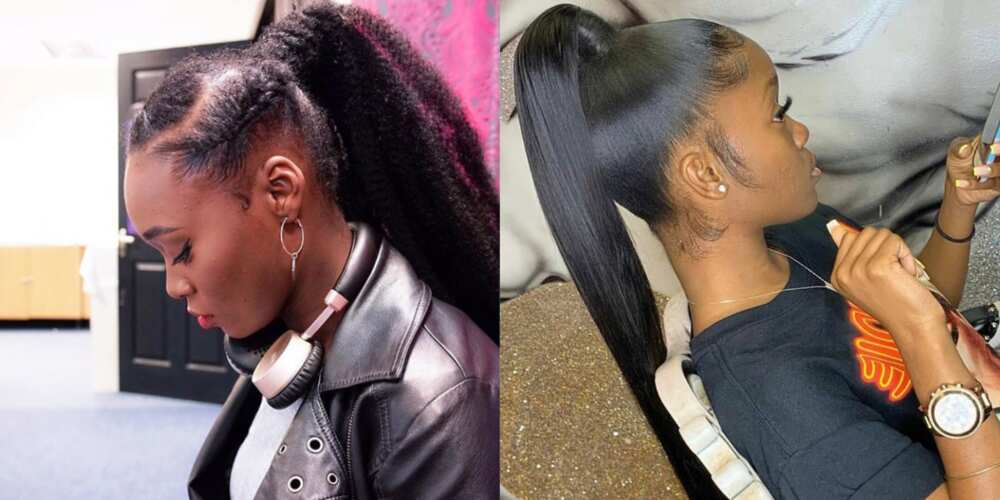 The ponytail is a simple hairstyle, that is why so many ladies love it. In addition, it is very convenient and versatile – it is suitable for a walk, a visit to the gym, work, and even for a romantic evening.
Best ponytail styles for ladies
The ponytail hairstyle is considered to be a universal one. It is perfect for many occasions;for office or a romantic date. Many women find it too modest, but our collection of 20 best and stylish hairdos will convince you that it is an ideal option.
The main advantage of this hairstyle is that it looks well on your hair, whether it is straight or curly. Hairstyles with a high tail are also loved because they visually elongate your face and emphasise your cheekbones. With it, you can experiment every day and surprise others with new looks.
1. Low and sleek
Such a hairstyle with sleek styling and a side part will always be a perfect option for both a smart businesswoman and a high-fashion lady.
2. Blonde ponytail with a fringe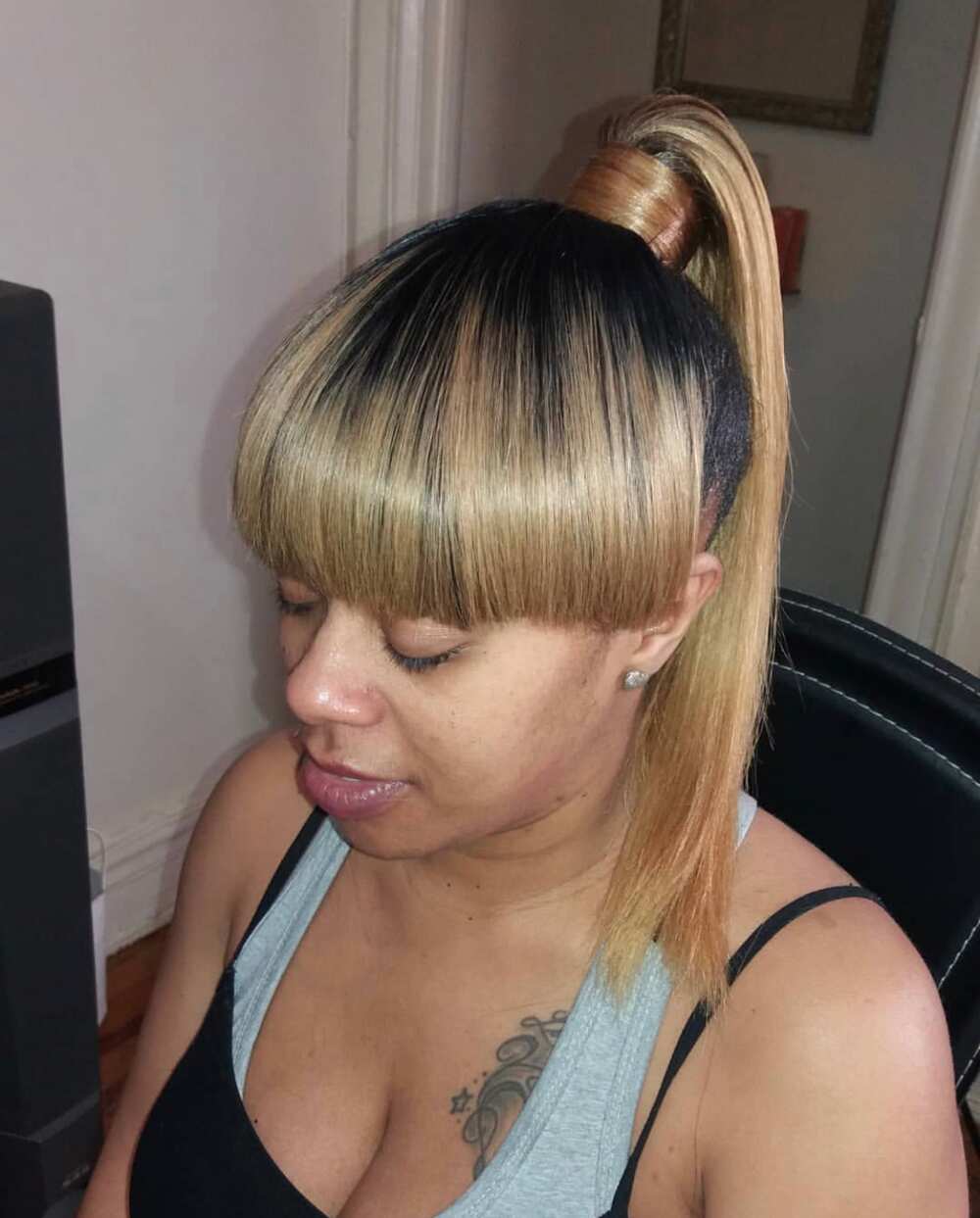 Although this fringe is fake, it perfectly matches the hair colour, and this makes it look quite trendy.
3. A hairdo with braids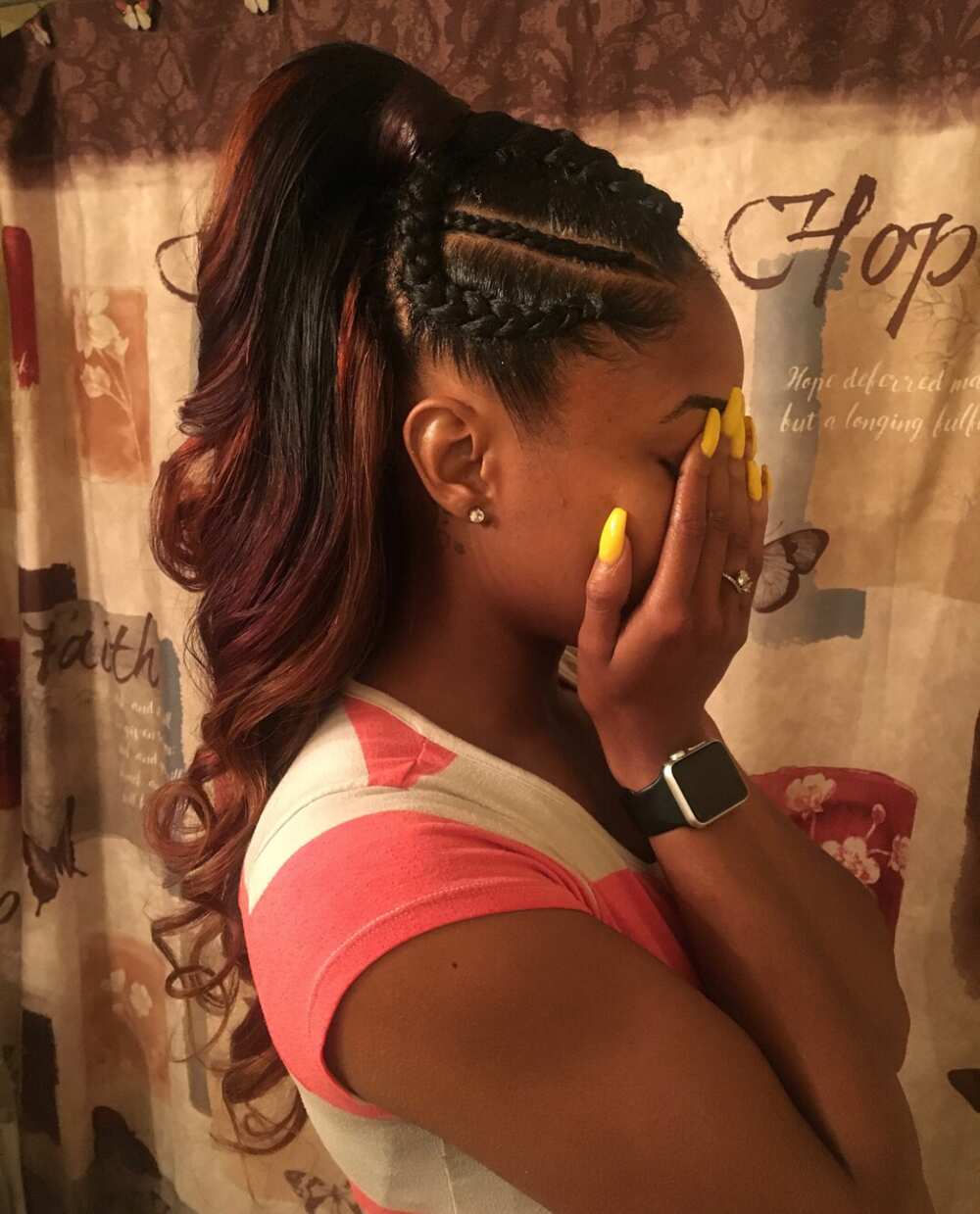 Ghana braids give your look an amazing traditional vibe with a tribute to your native culture. Nothing complements a beautiful lady more than traditional braiding with a modern twist.
4. Hollywood style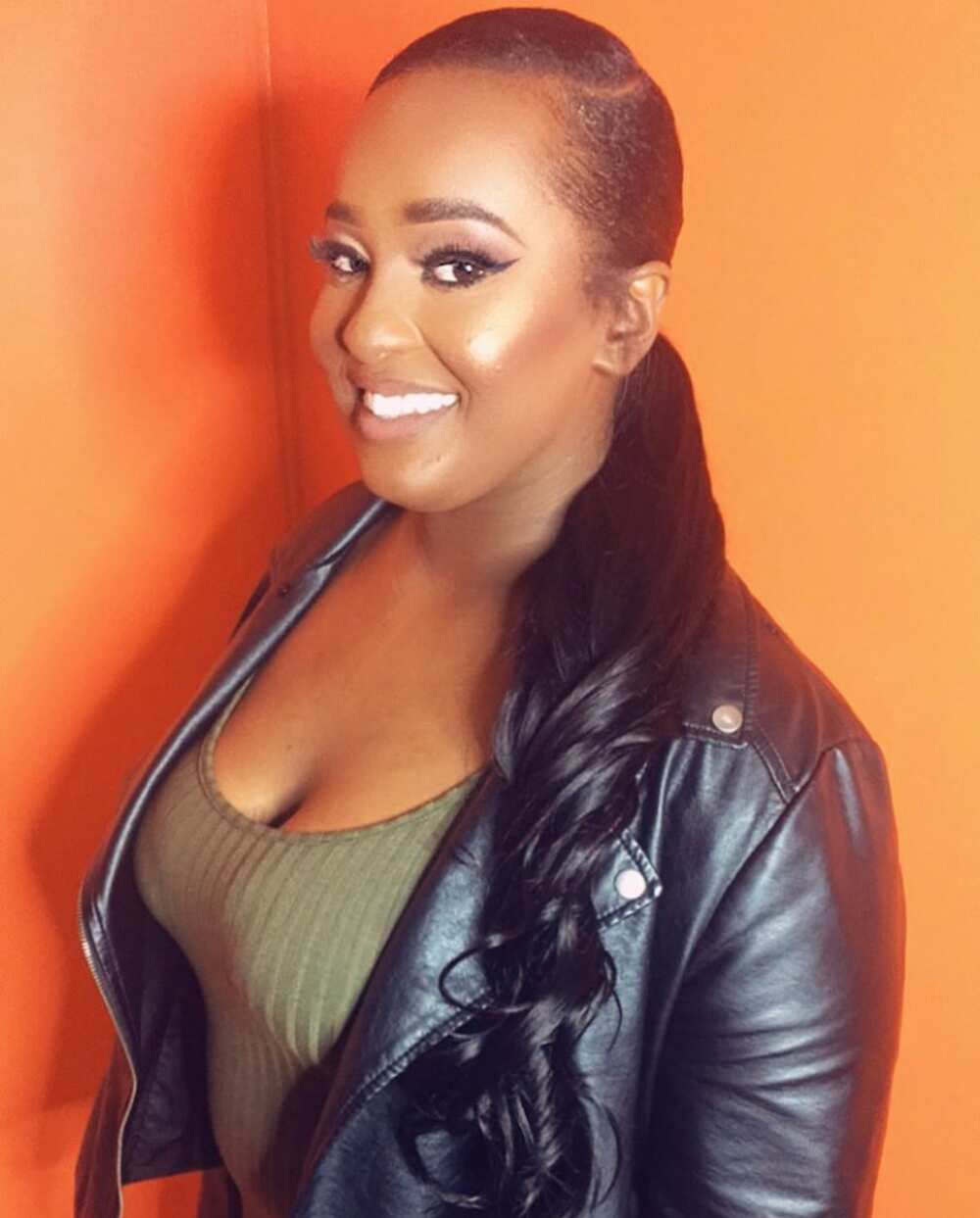 A sleek styling, whether it is high or low, is a real trend in Hollywood. A lot of female celebrities go for this hairstyle when it comes to red carpet occasions.
5. A hairdo for natural hair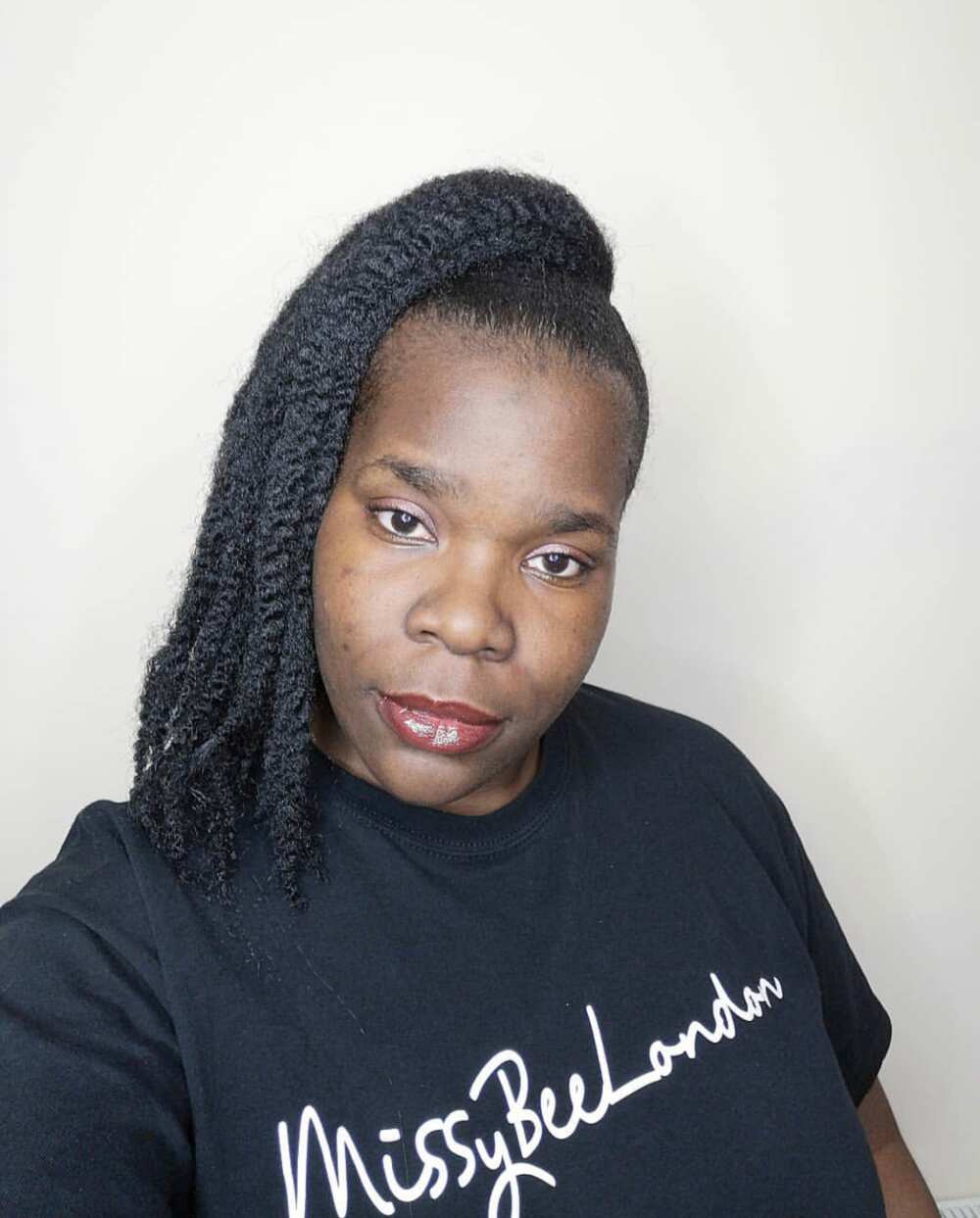 African women often opt for having a hairdo with faux strands. Such options for natural hair are not less amazing and beautiful though. This side ponytail is a proof for it.
6. Add some accessories
Ghana braids look incredible if there are accessories in them. Even a few beads will make your look more authentic, beautiful and different from others.
7. Be more creative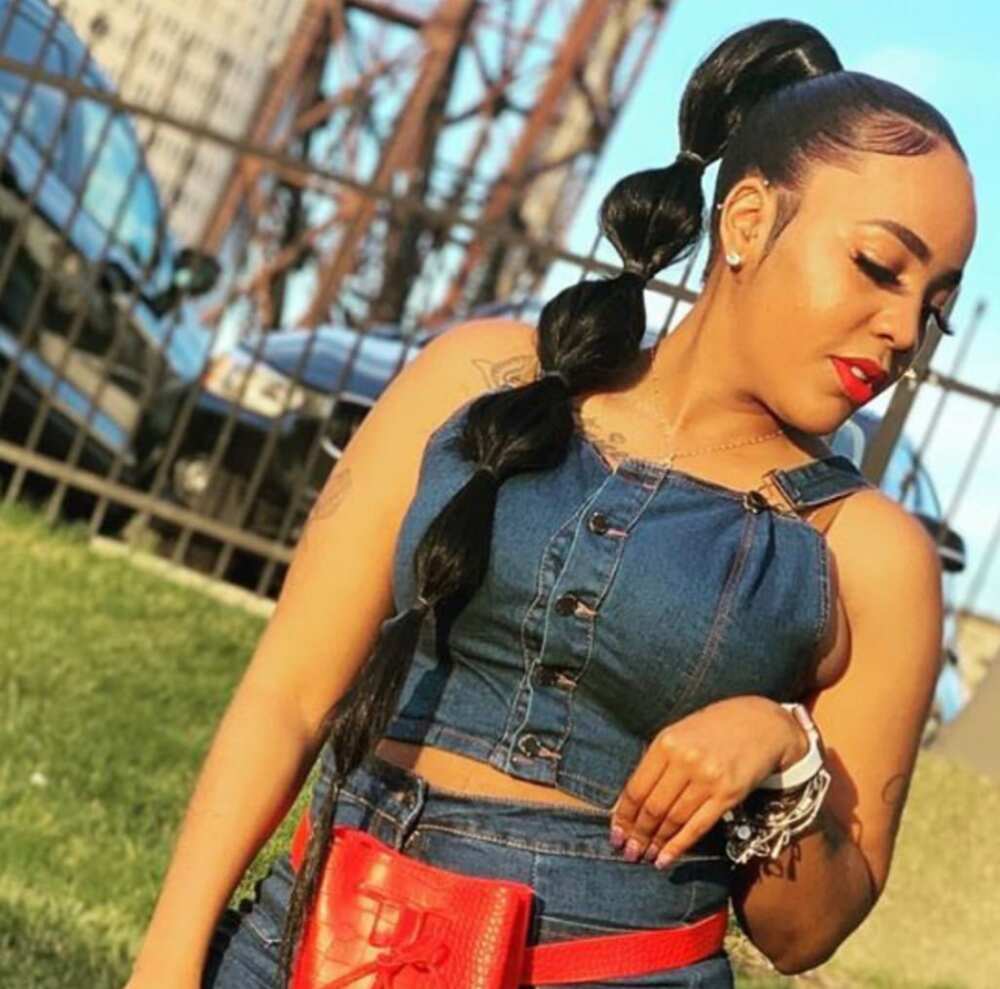 If you are getting bored with your classic ponytail, you should try something different, just like in the photo above.
8. Thick Ghana braiding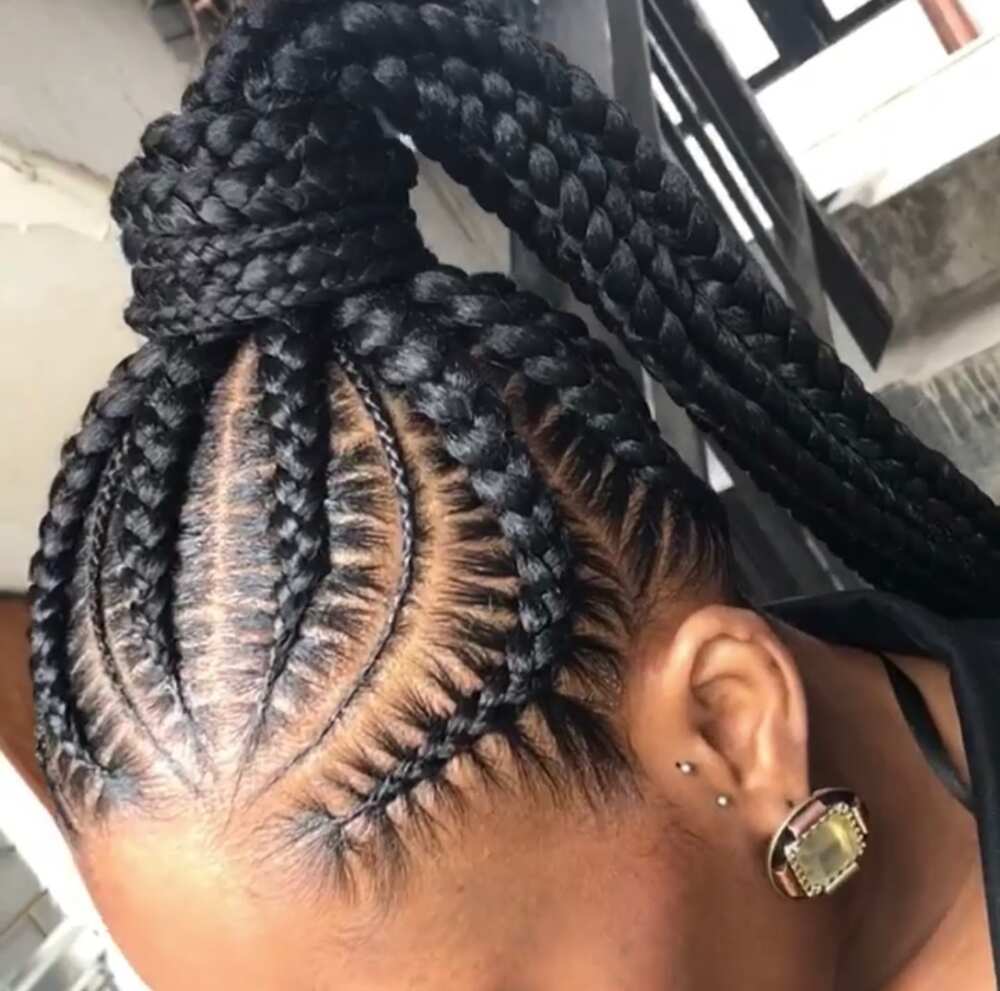 You should definitely try this hairstyle if you want your ponytail to look amazingly voluminous. Bold cornrows on your head and braided ponytails will attract everyone's attention.
9. Classic hairdo with bangs
A perfect sleek and bold ponytail with stylish bangs is all you need to look fantastic. You will be able to slay at any party and be the centre of attention at any event.
10. Bright pink hairdo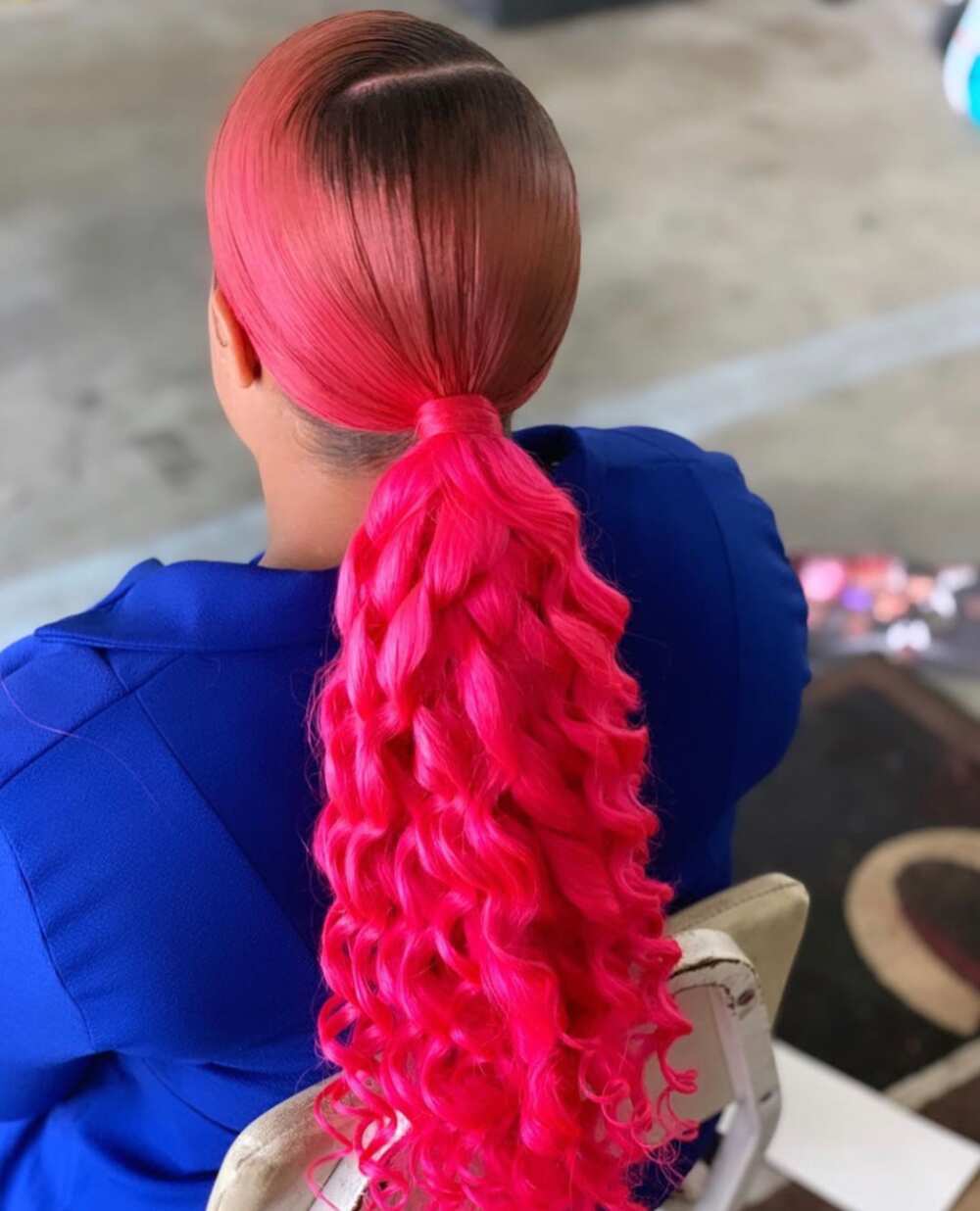 If you are not afraid of experiments with your appearance, then this option is what you need. This acid pink colour and playful waves will change your look and make it bright even if you have such a classic hairstyle.
11. Burgundy colour
If you are not much into revolutionary changes but still love them, you can opt for easier experiments and choose darker shades for your hair. No matter what, it will look amazing on you.
12. Simple braiding
This option is perfect for those ladies who do not want to overload their hairstyles with braids. A couple of simple cornrows will make all the necessary changes to your look and do a great job of making it perfect.
READ ALSO: Top 35 goddess braids ideas for 2019
13. Thin Ghana braids
Ghana braids are wonderful in any way, check the besutiful ones above.
14. Side braided ponytail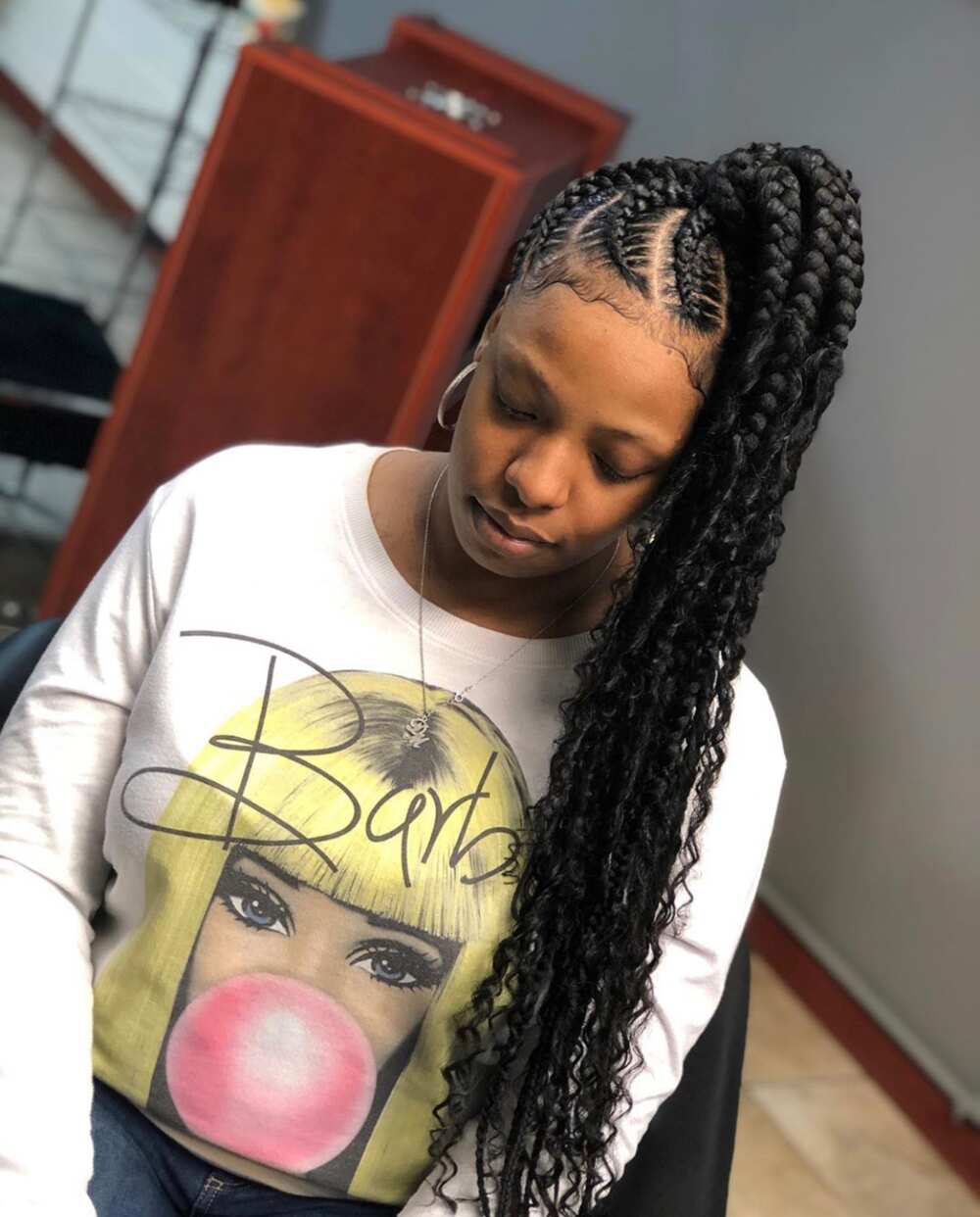 Changing the direction of braiding a little bit, you can create an interesting variation of a regular hairdo.
15. Classic look
Classics are always trendy. This ponytails wrapped with a strand of hair and layed edges will make you look like a goddess.
16. Purple hairstyle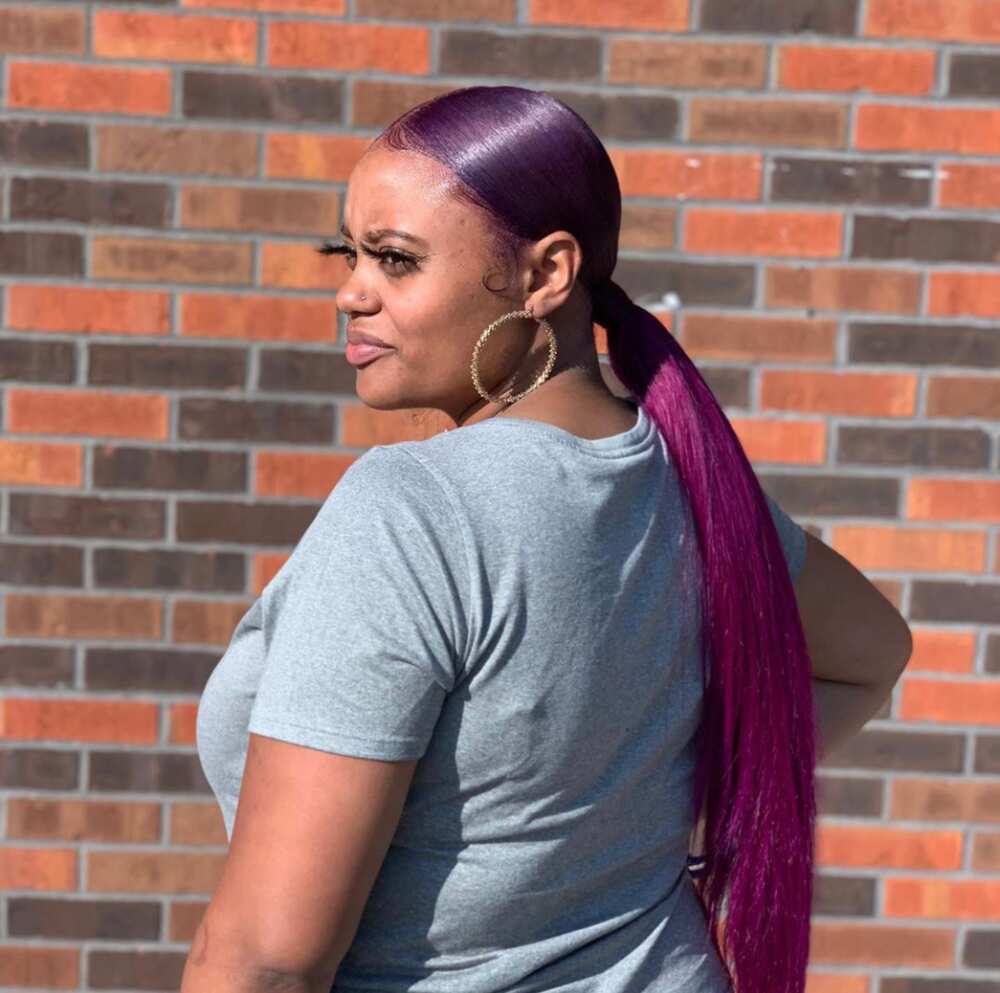 Here is another option for a colourful hairstyle which will highlight the beauty of your skin.
17. Colourful braids
Colourful braids are a trend which was established quite a long time ago. Nevertheless, it is still in fashion and high demand among ladies. So you should definitely try it out before its time is gone.
18. A hairstyle with decorated braids
Threads are another option for the decoration of your hairstyle in an original way. Just look at how a couple of simple details make the whole look captivating.
19. A contrasting look
Making your hairdo contrast is another fresh trend from Hollywood. A lot of celebrities have tried it and got many positive reviews from fashion critics and fans.
20. High ponytail with loose curls
Such a hairstyle will make you look like a beautiful mermaid who can bewitch everyone with her beauty. Try this, and you will love it.
As you can see, ponytail styles are simple but very diverse and beautiful at the same time. You can try several variants of such a hairstyle in order to change your appearance and be different every day.
READ ALSO: 20 awesome faux hawk hairstyle ideas for men and women
Source: Legit.ng