Jason Segel bio: age, height, is he married?
The joy in watching a movie and relating to the humour in it is indescribable. Jason Segel is among the famous actors and comedians that have made this experience possible. Many have admired his perfect art of humour and comedy style, which is utterly unique in the filming industry.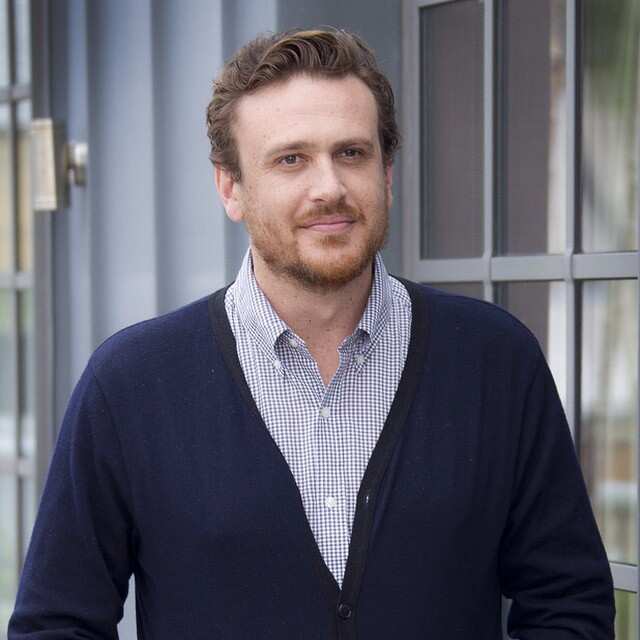 The multi-talented actor has made people get more engrossed in watching TV shows. Moreover, the roles Jason Segel has played in all his movies and series depict an outstanding character. His family is fortunate to have him as both their relative and a source of laughter in the house. Looking at his life history before becoming successful, one would say that he has made something orthy out of his dreams.
Jason Segel profile summary
Name: Jason Jordan Segel
Date of birth: January 18, 1980
Birthplace: Los Angeles, California
Ethnicity: English, Scottish, Ashkenazi, Jewish, Irish
Nationality: American
Age: 39 years
Siblings: Alison Segel and Adam Segel
Profession: Actor, comedian, screenwriter, producer
Marital status: Not married
Girlfriend: Alexis Minter
Weight: 92kgs
Height: 1.93m
Eye colour: Brown
Hair colour: Dark-brown
Biography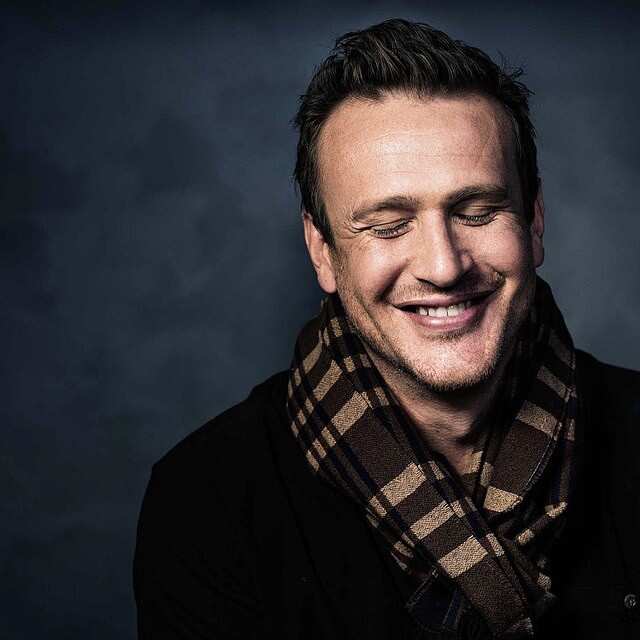 The American actor was born on January 18, 1980. Jason Segel age as of 2019 is 39 years. He was raised in Los Angeles, California. Jason's mother and father are Jillian Jordan and Alvin Segel. His father is a lawyer is of Jewish descent. His mother is Scottish and comes from Iris ancestry. The outstanding personality also has siblings, namely: Adam Segel and Alison Segel. Adam Segel is the oldest among the three while Alison is the youngest in the family.
Jason attended St. Mathew's Parish School in Pacific Palisades for his education. Later on, he moved to Harvard-Westlake School in Los Angeles for further studies. He had a Bar Mitzvah ceremony, which is a ritual for Jewish boys who are 13 years. His dream in acting led him to start performing plays at the Palisades Playhouse.
Besides acting, Segel was also fond of basketball. He was part of his high school basketball team and enjoyed every aspect of the game. Moreover, he has played with Jason Collins, who is a basketball veteran, while in high school. The two even won the state basketball championships back to back. He successfully served the CIF state championship boys' basketball in 1996 and 1997. Interestingly, Jason got the nickname "Dr Dunk" after he won a slam dunk contest back in high school.
READ ALSO: Keanu Reeves net worth, relationships, girlfriends and gay rumors
Body measurements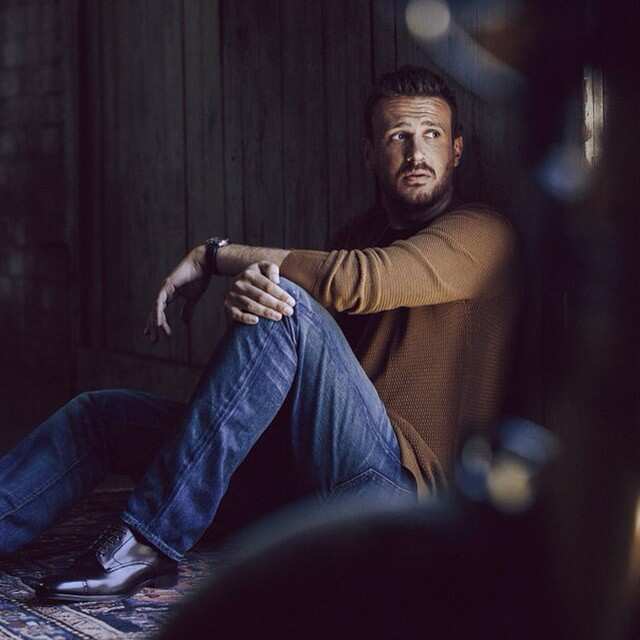 One evident aspect of the famous personality is his desirable height. Jason Segel height is 1.93 metres. He weighs 92kgs. Jason's eye colour is brown, and his hair is dark-brown.
Jason Segel wife or girlfriend
Most people are curious to know whether this talented actor is married. Currently, the actor is not married but is in a relationship. Jason Segel girlfriend is Alexis Minter. Alexis is a photographer and the sister to Whitney Minter, an actor. She has fascinating aspects, including her smile that made Jason undoubtedly fall for her. They started dating back in 2014. The two personalities look great together and made an appearance at the Academy Awards red carpet.
Who has Jason Segel dated?
Jason has also been in a couple of relationships before meeting Minter. Some of the women he previously dated include:
Bojana Novakovic — The actor dated the Serbian-Australian actress Bojana Novakovic from May 2013 to 2014.
Michelle Williams — She and Jason Segel dated from February 2012 to February 2013.
Lindsay Lohan — In December 2009, a photo showing Lindsay Lohan leaving Jason Segel's home sparked rumours of the two having a fling.
Michelle Trachtenberg — Jason Segel and Michelle dated briefly in August 2009.
Michelle Ryan — In another short-lived relationship, Michelle Ryan and the actor dated from June to July 2009.
Chloë Sevigny — She and the actor dated from February to November 2009.
Drew Barrymore — Jason Segel is rumoured to have linked up with Drew Barrymore in November 2008.
READ ALSO: Tom Hanks bio: age, height, net worth, wife, children
Which movies has Jason Segel written?
At this point, you might have wondered just how Jason Segel movies and TV shows became popular. His debut in the filming industry led him to feature in several films and shows. Working with great producers like Shauna Robertson for Universal Pictures and Judd Apatow paved his path to stardom. Some of the movies that Jason starred in are listed below:
Bad Teacher (Russell Gettis)
Friends with Benefits (Brice)
Jeff, Who Lives at Home (Jeff Thompkins)
The Muppets (Gary)
The Five-Year Engagement (Tom Solomon)
This Is 40 (Jason)
This Is the End
Sex Tape (Jay Hargrove)
The Discovery (Will)
Come Sunday (Henry)
Can't Hardly Wait (Watermelon Guy)
Dead Man on Campus (Kyle)
SLC Punk! (Mike)
Slackers (Sam Schechter)
11:14 Leon (Paramedic #1)
Certainly Not a Fairytale (Leo)
LolliLove (Jason)
The Good Humor Man (Smelly Bob)
Bye Bye Benjamin
Tenacious D in The Pick of Destiny
Knocked Up (Jason)
Forgetting Sarah Marshall (Peter Bretter)
I Love You, Man (Sydney Fife)
Get Him to the Greek
Despicable Me (Victor "Vector" Perkins)
Gulliver's Travels (Horatio)
Additionally, in some of the movies, he is both the acting producer and the scriptwriter. The famous TV show "How I Met Your Mother" might be one of your favourite series on TV. Apart from that, Jordan has featured in other big TV shows such as: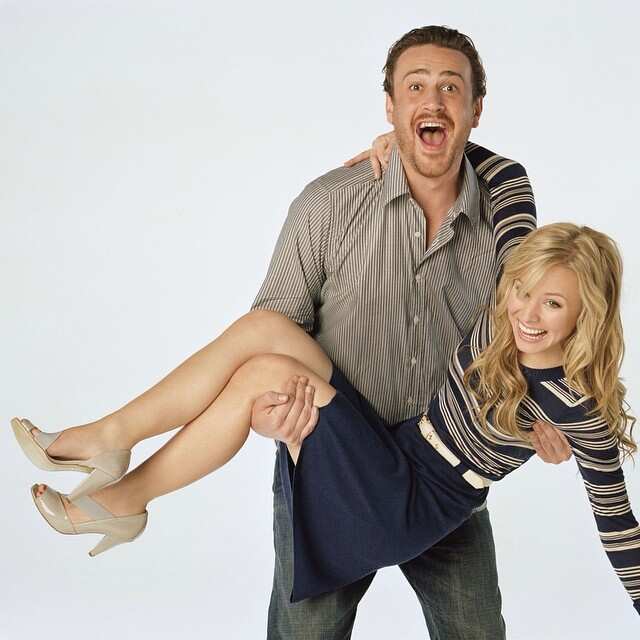 Freaks and Geeks (18 episodes)
North Hollywood
Undeclared (7 episodes)
Harry Green and Eugene
Crime Scene Investigation (3 episodes)
Alias Sam Hauser - Episode: "The Road Home"
How I Met Your Mother "Marshall Eriksen" (208 episodes)
Family Guy "Marshall Eriksen" (Episode: Peter's Progress)
2011 Saturday Night Live
READ ALSO: Chris Evans bio: net worth, age, height
Highlights and achievements
Jason boasts of two wins in 2011 in the "Lifetime Achievement Award". He won both awards under the following categories:
Chicago Film Critics Association Awards
Critics Choice Award for Best Song
The other awards he has bagged include the Christopher Feature Film Award, Online Film and Television Association Film Award under the category of Best Music Original Song. Segel won the Lost Weekend Award for the End of the Tour movie. On top of that, he won the ASCAP Film and the Television Music Award for Top Box Office Films. Adding to his list of achievements, he also won the Hasty Pudding Theatricals Man of the Year.
How much is Jason Segel worth?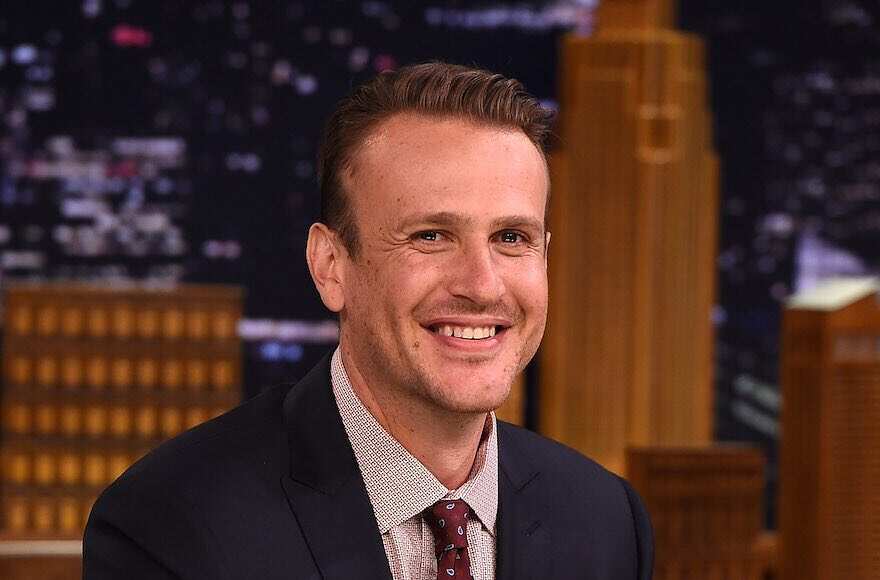 Jason has recorded significant success in the acting profession, making his net worth outstanding. Jason Segel net worth is $40 million. The remarkable net worth is contributed by his various acting credits and famous movies. Besides, he was bagging a salary of $225 thousand per episode in "How I Met Your Mother". Jason has also endorsed products from Ralph Lauren and Disneyl, which has also contributed to his financial status.
Charity support
The actor has significantly contributed to the Fulfillment Fund charity. The charitable institution aims to provide education for children in colleges and other educational institutes. It also brings the opportunity closer to those who come from backgrounds that cannot afford college sponsorship.
Luxurious homes
The actor has owned several luxurious homes, which include:
Pasadena house
The 100-year-old house is 5635 square-foot and is located in Pasadena. It covers approximately half an acre. The great looking apartment comes with five bedrooms, ensuring it caters for the guests comfortably. It also boasts a red front door with a living room that has white beamed ceilings and perfect walls. The woodwork in the house and the windows are quite historic. Jordan paid $4.23 million for his Pasadena home.
Chateau Marmont house
This was Jason's old house before putting it on the market. He listed the property for $10.5 million. The magnificent home consists of two houses and a studio. It has eight bathrooms and nine bedrooms with its kitchen carefully styled with subway tiles. The guesthouse has a touch of Spanish design, not to forget the pool outside and an outdoor fireplace.
Los Feliz home
In search of better homes, Jordan sold his Los Feliz home for $1.525 million. He seems to have a taste for historic houses with unique designs that stand out. Initially, he had bought the house from Joel Stein for $1.4 million. This house stood surrounded by tall bamboos and a perfect scenery. The living room was perfectly designed with reclaimed barn wood making its appearance even more appealing. Its French doors perfectly complement the décor. The home provides a quiet and ideal mood for a picnic and other outdoor occasions.
READ ALSO: Zachary Levi bio: age, height, girlfriend
Los Angeles house
Jason Segel added this property to his list of homes that he owned. He initially bought the house from Shepard Fairey at $2.25 million. The house occupies 2,523 square-feet and has a living room which has a spacious design. It also features a two-stage car garage and a dining room with a balcony view.
Jason Segel awesome rides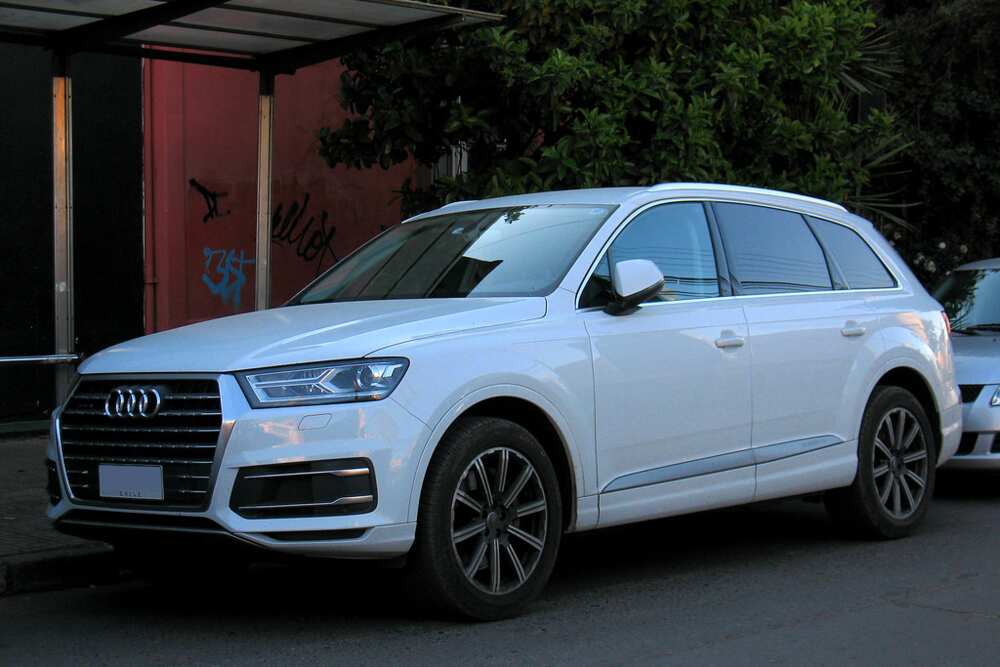 Below are some of the cool cars that the actor owns:
Audi Q7
The Audi Q7 is a full-size luxury SUV made by the German manufacturer Audi. The vehicle comes with a 3.0-litre cylinder and an acceleration power of 60 mph. It also has a towing capacity of 7,700 (lb). This car accelerates 0-60 mph in 5.7 seconds. The excellently fitted seats and fuel efficiency complements the car's smooth ride on the road.
Chrysler 300C
The luxury car has a front engine, a rear-wheel-drive and 17-inch wheels. It has a four-speed automatic transmission and four-wheel disc brakes. Its efficiency on the roads and speed acceleration are some of the admirable features that the car has.
The American actor has brought a different touch of art in the filming industry. Additionally, his comedy and humour are what makes his plays and movies sell even more. He has made a living out of being himself. Jason Segel is a pro in his profession and makes every single time spent at work worthwhile.
READ ALSO: Margot Robbie bio: husband, age, height
Source: Legit.ng