If you had one billion dollars in your bank account, which car would you buy, where would you go for vacations and which expensive mansions would you have? Well, one of those celebrities who has the money to go anywhere and buy whatever she wants is Kylie Jenner. The youngest of both the Kardashian and Jenner sisters, Kylie is living the kind of life that most of us can only see in our dreams. While the Keeping Up with the Kardashian show made her famous, she capitalized on that fame and used it to sell cosmetics which sell out in minutes. With that kind of influence in business, what do you think is Kylie Jenner net worth?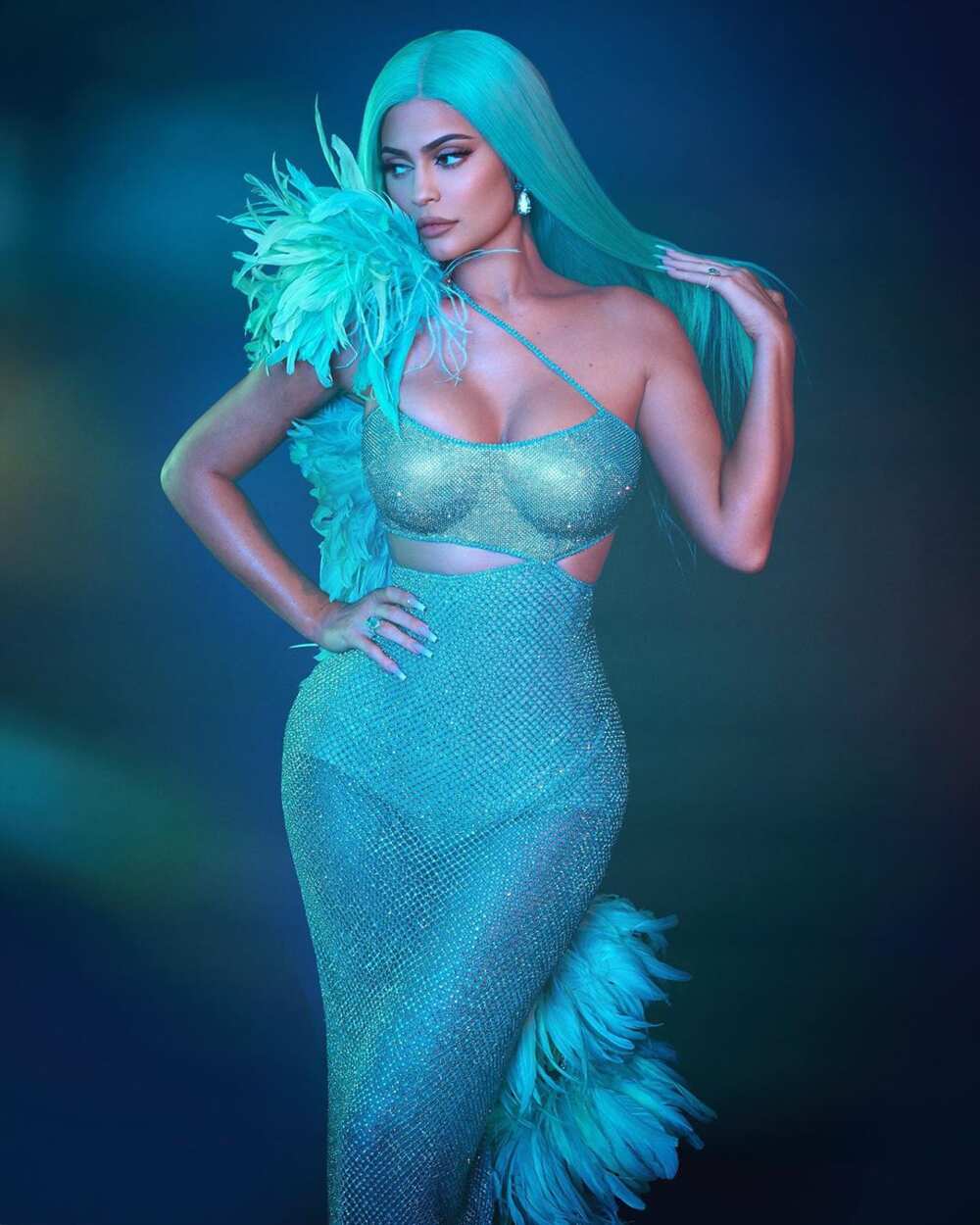 Although Kylie Jenner age is only 21, she has already bagged the crown of the world's youngest self-made billionaire. She was recently given the title in 2019, preceding Mark Zuckerberg at the age of 23. Most of us know her from her appearance in their family's reality show Keeping Up with the Kardashians where she featured alongside her siblings. However, the young girl that we adored on that show has grown up and has a beautiful baby girl together with musician Travis Scott. However, she is not just a mother or a reality television star, thanks to the booming makeup industry, Kylie has created a successful makeup line worth millions. As a result, she can easily be considered a famous entrepreneur. This makes us wonder, how did she end up becoming the youngest billionaire in the world?
Kylie Jenner net worth 2019
Inspired by one of Kylie Jenner's siblings, Kim Kardashian West, whom Kylie refers to as a business-minded woman, Kylie Jenner has always been open to trying out new business ideas. Such endeavours have resulted in the social media influencer amassing net worth of $1 billion. With such a huge figure, one may wonder how did that cute 10-year-old reality television star then built such a fortune in a few years and is now a billionaire?
Well, she is the owner and founder of Kylie Cosmetics (formerly known as Kylie Lip Kits), which was launched in 2015. The cosmetic line has various products, which include eyeshadow palettes, concealers, highlighters, blushes, and many more. Thanks to the availability of various items, the line has become one of the most popular cosmetic brands in the world.
She started building her sunniness empire at the age of 14 when she joined forces with her sister Kendall and collaborated with the clothing brand PacSun. The sisters came up with their own clothing line named Kendall and Kylie. While in their late teens, the Jenner sisters teamed up with various fashion labels like PacSun, TopShop, and Steve Madden to launch several products such as shoes, clothes, and handbags. Kylie also ventured into a solo career where she partnered with Bellami Hair and started a hair extension line called Kylie Hair Kouture.
Later on, in 2015, she launched her own cosmetics line Kylie lip Kits, which was later on renamed to Kylie Cosmetics a year after it was founded.
The makeup mogul earns mostly from her cosmetics line especially her lip kits which go for $29 each. The lip kits which consist of Kylie Jenner lipstick and lip liner are said to have been sold out in minutes. Ever since she started her cosmetic company, she has sold more than $630 million worth of makeup.
READ ALSO: Who wore it better Kim Kardashian or actress Etinosa?
On top of that, she continues to expand her product line, which now includes eye shadow and concealer. Her latest beauty venture is Kylie Skin, which consists of six products: foaming face wash, eye cream, face cream, Vitamin C serum, vanilla milk toner, and walnut face scrub. According to a post on her Instagram page, the products are suitable for all skin types and are gluten, sulfate, vegan, and paraben free.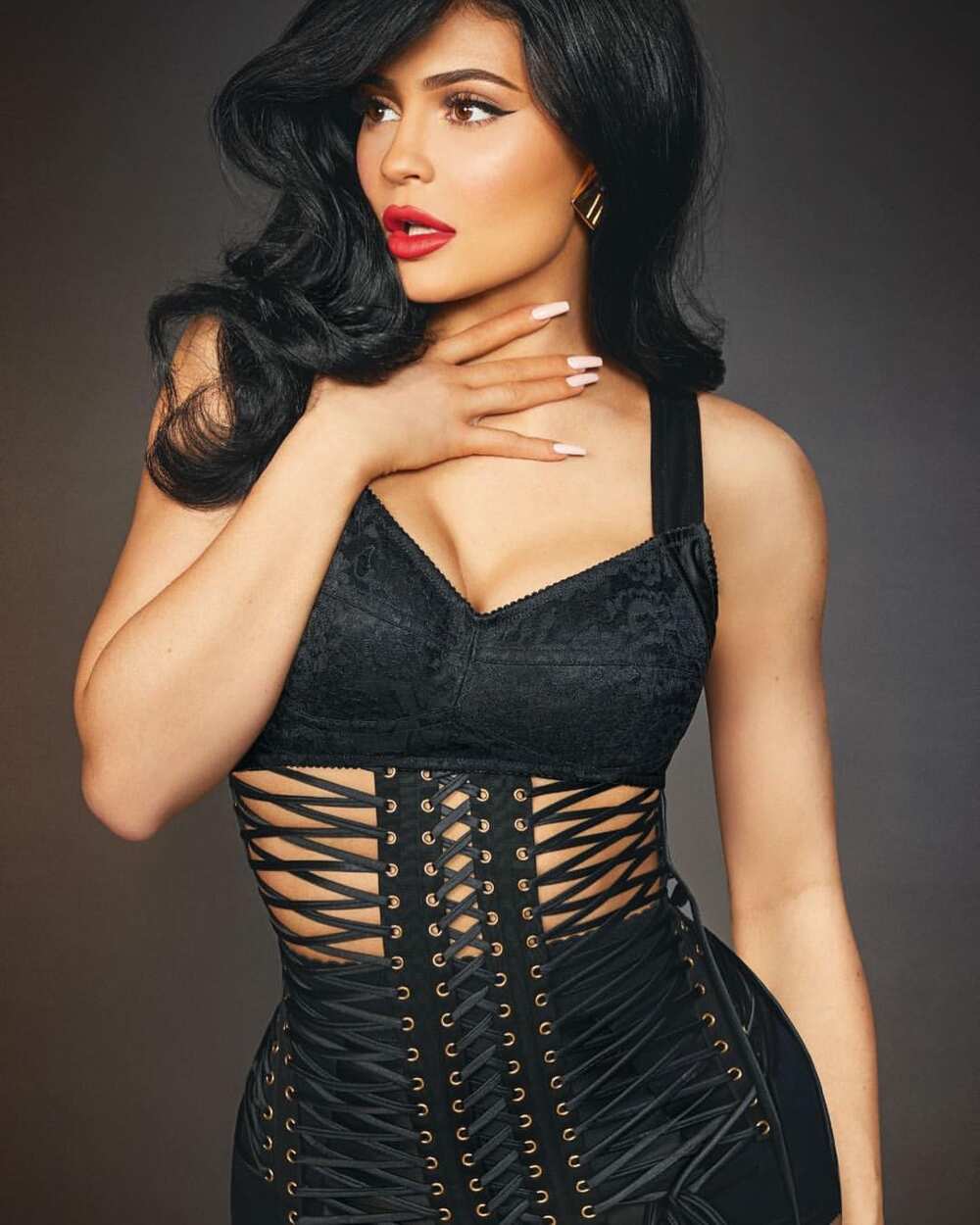 While most of what she makes comes from her cosmetics line, Kylie also earns from her appearances in the hit reality TV show Keeping Up with the Kardashians. Her clothing line which was started with her older sister Kendall also chips into what she makes.
Would it be okay to call her Jack of all trades? She is not only a businesswoman but also a producer of the hit television series Life of Kylie, which is a show that mostly centres on her life. The show which aired in 2017 uses the same concept as that of the reality show Keeping Up with the Kardashians. Appearances in these shows, plus endorsements where she earns millions, is what helps the youngest daughter of Kris and Caitlyn Jenner get such massive wealth and be one of the best at what she does.
Kylie Jenner's houses
Jenner has an impressive real estate portfolio which began when she bought her first house way back when she was only 17 years. Counting to 2019, she has a fifth house which was purchased together with her boyfriend Travis Scott after they had their baby, Stormie. The home is estimated to be worth $13.4 million and is located in Beverly Hills.
Kylie began building her real estate empire in 2015 when she bought a $2.7 million mansion in Calabasas, California. The mini-mansion boasts of having 4,851 square foot. The house is located in Swanky Oaks and is believed to have been near her sister's Khloe and Kourtney's home. She went on to renovate the house, added her signature decorations, and later sold it at $3.5 million.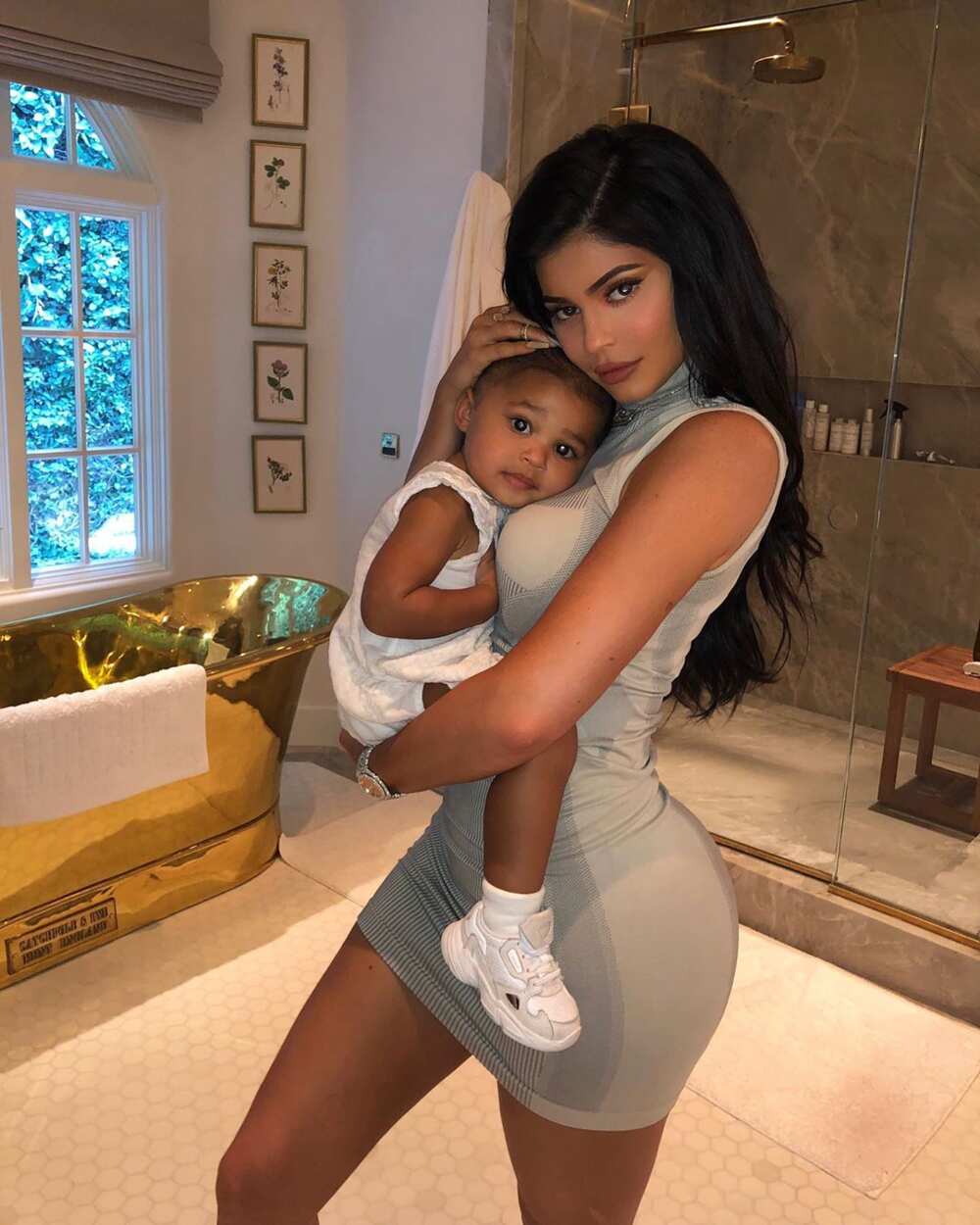 Jenner then purchased a second home in 2016 for $6.03 million. At that time, she was only 18 years old. Although the mini-mansion which was located in Hidden Hills California was an upgrade in terms of size, she later sold it and made over a million in profit.
Another 2016 addition to Kylie Jenner's houses, was the Hidden Hills mansion in California which was supposed to act as more of a home office. The lavish 5,154-square-foot property cost her $4.5 million. Five months later she put the property up for sale and sold it for $5.26 million. The same year she also purchased another mansion for $12 million. The mansion is 13,200 square foot sits on 1.4 acres of land and provides one of the most amazing views of Los Angeles.
In 2017 the makeup mogul bought a $5 million plot of land in Hidden Hills and sold it for $5.35 million. Her selling skills have earned Jenner immense profits in the real estate market.
Kylie Jenner's cars and lifestyle
Like every other celebrity and social media personality out here, Kylie has a high life to maintain, and with a family, her spending doubles up a little on her fascinating and fabulous life. Her life is one of the most flashy with cars, jewellery, and she always makes a fashion statement with whatever she puts on.
Whether it is a red carpet event or just chilling with family, Kylie Jenner's fashion style is evident in most of the appearances she makes regardless of the occasion. Besides, she has an extensive collection of clothes, most of which are from famous designers such as Versace, Louis Vuitton and Gucci. She also owns several Cartier Love bangles that cost around £5,000.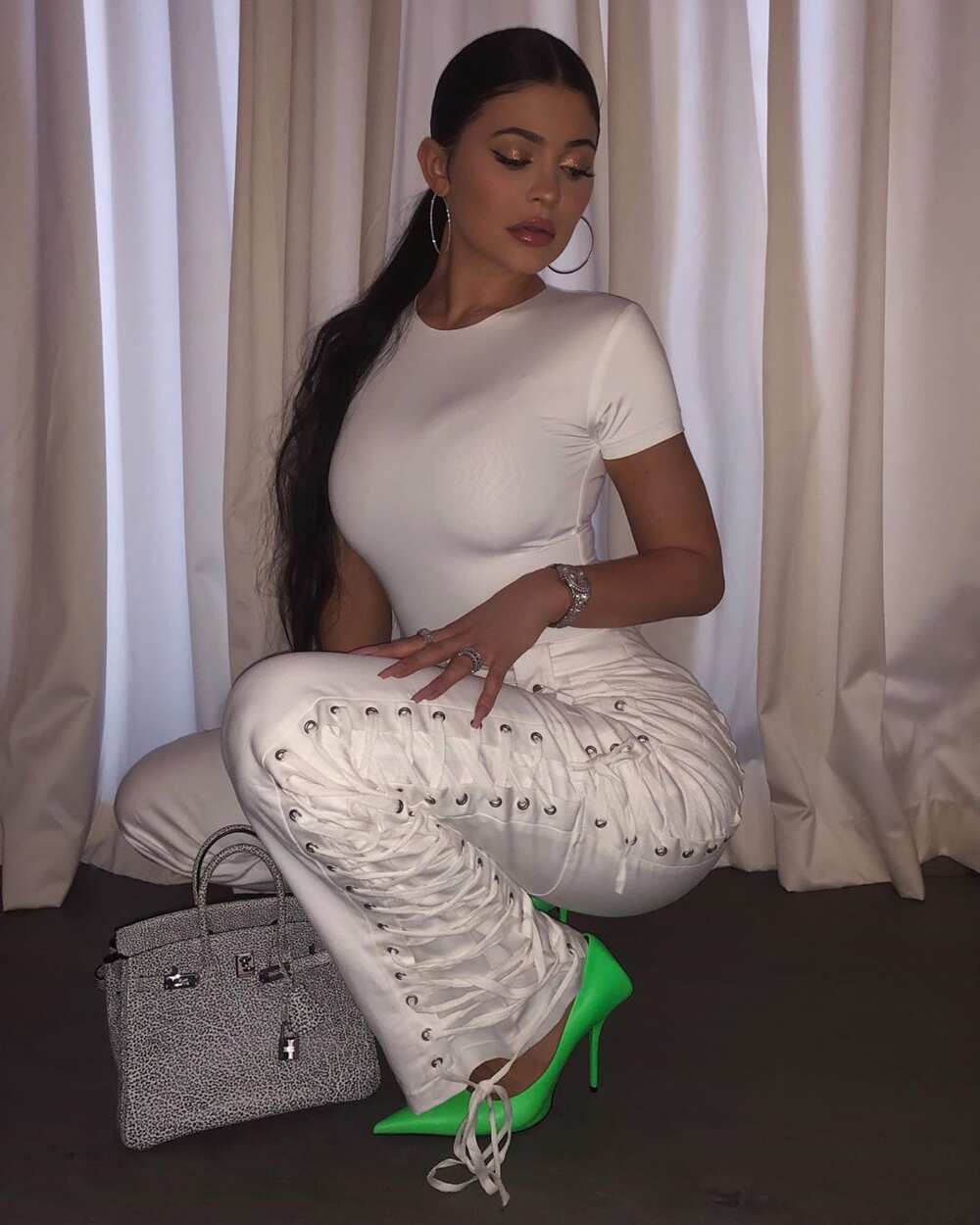 Being the youngest of her siblings does not stop her from having and enjoying a glamorous life. Jenner owns a mirror estimated to be worth over £5,500 known as the Rex mirror by Timothy Oulton, which is an incredible piece. Its amazing deco features crystals suspended between two metal rings and was named after the Historic Rex Cinema in England.
READ ALSO: Cute photos from Kylie Jenner and Tyga relationship
However, it is her love for flashy and expensive cars that causes her to stand out.
Kylie Jenner car collection includes a £320,000 convertible Ferrari, Velvet Range Rover Autobiography and a white Rolls Royce Ghost. She also owns an orange Lamborghini Aventador, believed to be one of the most priced Lamborghini. The car is worth $400,000. In her list of Ferraris, Kylie owns a Laferrari Aperta. This vehicle is believed to have been a present from her current baby daddy and boyfriend, Travis Scott, after she posted it on her Instagram page with the caption 'push present'. She got it after she gave birth to their beautiful baby girl, Stormie.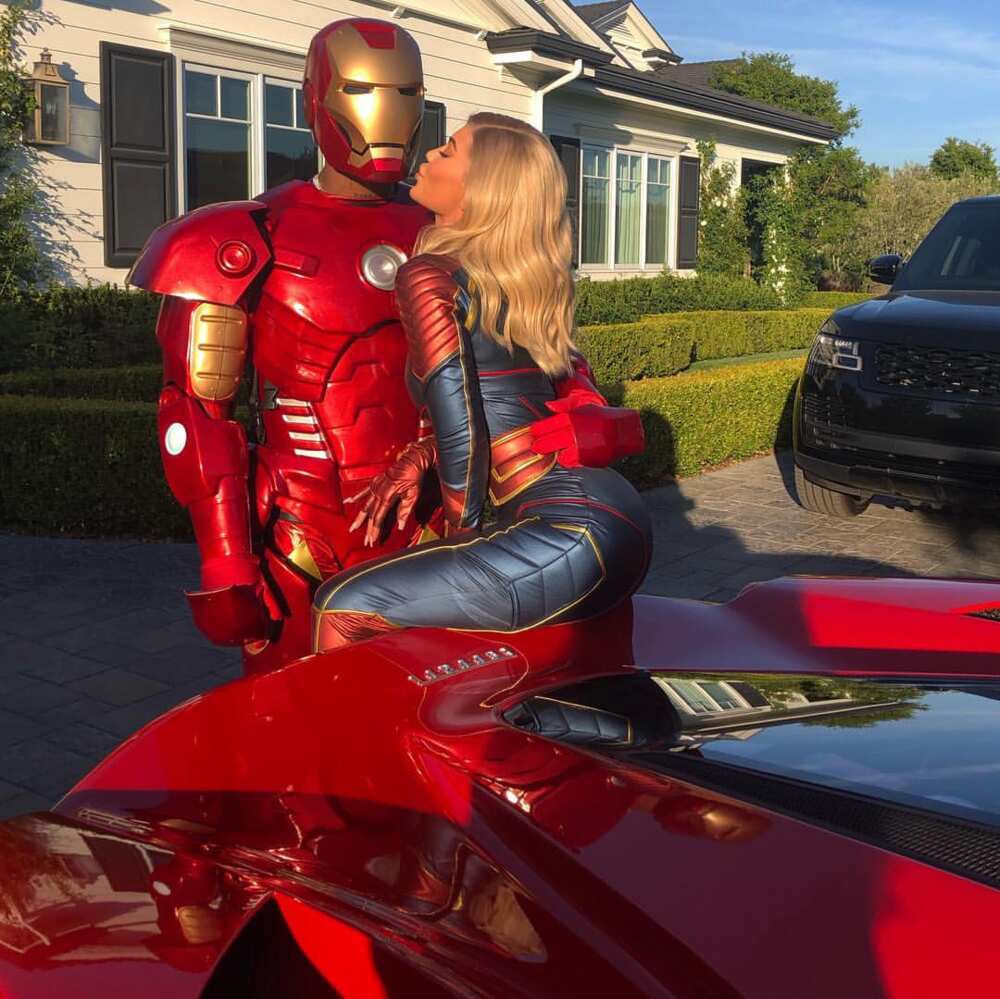 Other additions to her fleet of expensive cars are black Mercedes G-Wagon, maroon Bentley, a silver Rolls Royce ghost, 488 Spider Yellow Ferrari and a classy Land Rover. Kylie Jenner's cars are a beauty and a sight to behold and show that the mother of one and social media influencer wants the best things life has to offer.
Kylie Jenner siblings
For over the years, Kylie Jenner's siblings who include Khloe, Kendall, Kourtney, and Kim Kardashian have been known to stick together, and when it comes to profitable business ventures, the sisters love to build each other up. While most know that Kylie and Kendall have a clothing line together, recently Kylie and Khloe partnered for a second makeup collection which features lip liner, highlighter and an eyeshadow palette which contains nine neutral and rose gold shades.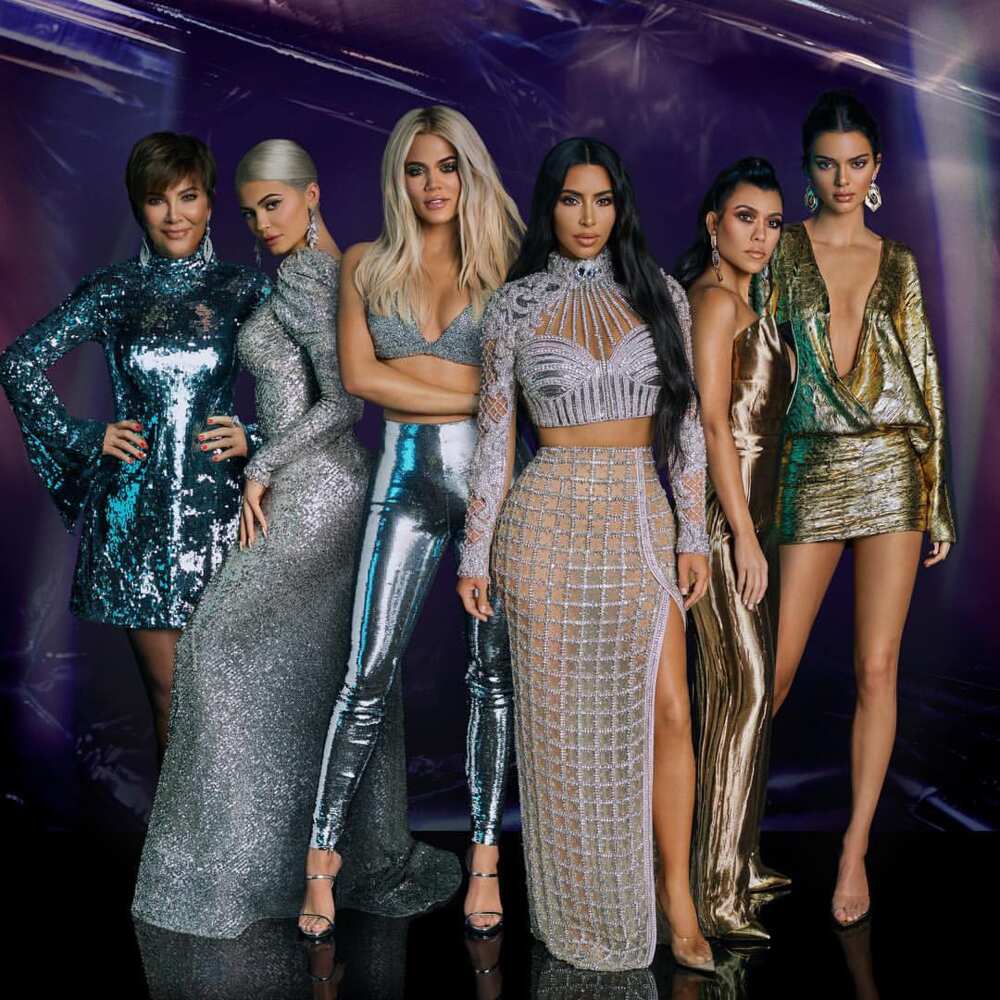 Kim and Kylie have also teamed a couple of times to release lipsticks. They also have an upcoming perfume collaboration which is expected to be another hit and hopefully gets sold out in minutes. Fans, as well as beauty junkies, will not lack any cosmetic products as the sisters are bound to cover anything related to beauty. All these partnerships also contribute to increasing Kylie Jenner's net worth.
Kylie Jenner net worth will continue to increase as she is a smart business woman who is not afraid to take risks. She is also a lot of things: a mom, daughter, sister, partner to Travis Scott and world's youngest self-made billionaire. While it is easy to believe that her financial success was possible because she was born into a life of fame and fortune; Kylie's billionaire status proves that she can stand on her own ground and make moves that will increase her fortune even more.
READ ALSO: Top 20 richest Nigerian actresses now