Mindy Cohn today: age, net worth, personal life, gay rumors
What do we know about Mindy Cohn? She is the voice behind the image of Velma Dinkley in the Scooby-Doo series, one of the most favourite American talents, and a brave survivor of breast cancer! Still, the audience has been recently stirred greatly by the way Mindy stands for LGBT rights. The rumour spreads like lightning: is Mindy gay?! Today, you are invited to an investigation that will find the answer to this question.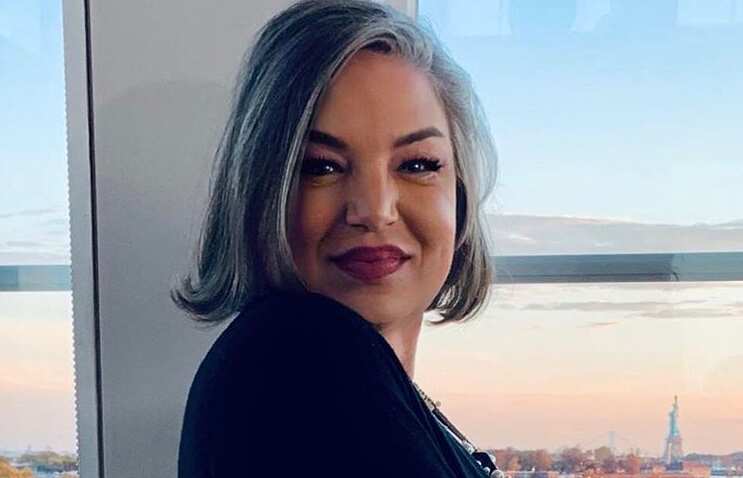 Is Mindy Cohn gay? This question seems to occupy so many minds that people start to forget that the actress has many other talents and exciting features. Well, if this question is so acute, we will try to figure this matter out. Also, we will give attention to other sides of this adorable personality.
Mindy Cohn facts of life: a brief bio and career details
By the last name alone we can assume that the woman belongs to a Jewish family and so it is. As a child, Melinda Heather Cohn was raised in Jewish traditions by her parents Ina Cohn and Nat Cohn. We cannot find any reliable information about her siblings, and so we can guess that Melinda was the only child in the family.
After school, the future actress went to the Loyola Marymount University and dedicated her efforts to studying cultural anthropology. It is curious how often the most talented actors start their life path with something different from acting or arts. Anyway, this actress received her degree in anthropology and suddenly found herself being cast for the role of Natalie Green on "The Facts of Life". She was a sudden precious discovery made by Charlotte Rae.
This was the most auspicious start for the young actress because she stayed on the show for 11 years (1979-1988) and returned with it in 2001. The child actress appeared on the list of the Greatest Kid Stars composed by VH1, instantly on the rank 43 out of 100.
READ ALSO: Zahra Elise bio: age, height, race and hot pictures
This work was followed by other projects in which Melinda's exceptional talent, charm and the ability to be adorably hilarious unfolded significantly. While growing up, the actress eventually moved from children and teenage roles to the ones of somebody's mom, and finally independent adult characters.
Another great project of hers is the voice of Velma Dinkley in the series of animation and video games about Scooby-Doo. She used to be in since 2002 until 2015. This franchise has discovered her from the side of voice acting to other projects. Melinda soon found herself playing a range of voice roles in other animated series like "The Kids from Room 402" lasting between 2002 and 2006; "Kim Possible" in 2003; "Batman: The Brave and the Bold" lasting between 2008 and 2012, and many others.
Melinda is recognised as a talented actress, and her talent has been rewarded more than once. Within her career, she has already received eight nominations among which there is a range of Emmy Award nominations. These seem to be the most significant so far, and, of course, one of them was connected to the most prominent and recognisable role of Vilma Dinkley. The popularity of this actress lets us assume that she will receive more nominations and awards in the nearest future. After all, she is no way finishing her career in acting.
There has been a dark episode in the actress's life and career: she was diagnosed with breast cancer. The dangerous disease is known for taking the lives of many women around the world. However, when diagnosed early, the disease can be fought effectively. Melinda's battle with cancer started in 2012. She had to undergo a range of painful procedures involving the surgical removal of both breasts, chemical and radiation therapy. All these efforts were productive, and she recovered.
This horrible experience was the reason why the actress participated in the establishment of a support centre where people with cancer can have help, guidance, and emotional support they need so desperately.
How old is Mindy Cohn?
It is a natural question: she seems to have been around for so long since the very beginning of her career on television. Melinda was born on the 20th day of May 1966. This year, quite soon, Mindy Cohn age will reach the point of 53. It is the age when many actors reach their prime and become really famous for some character roles. We believe everything is still ahead for this charming actress. Her lovely voice seems to be never old, and it is very likely that we will hear it in many more animation films and series.
How big is Mindy Cohn net worth?
Since we have just been speaking about career achievements and success, it is necessary to say a couple of words about the financial embodiment of success. Melinda has definitely earned a good amount for all those countless episodes of TV shows and animation series. Eventually, it turned out to be from $600,000 to $1,000,000. It is not much compared to other movie stars but absolutely enough to reside comfortably and peacefully in Beverly Hills.
Is Mindy Cohn married and who is her spouse?
So, we have got close to the acutest topic of today: Melinda's personal life. As far as we know, she is not married and has never been. Too focused on her career at her young age, Melinda has never met somebody to spend her life together and does not have children.
As if being single through her whole life was not enough for gossip, the actress started to show her wholehearted support to the LGBT community. Of course, it could result in nothing else but homosexuality allegations. Finally, the actress stepped in and denied her alleged homosexuality on her Twitter. So, is Mindy Cohn lesbian? No, she has not confirmed this assumption.
READ ALSO: Natalie Alyn Lind bio: age, height, family, boyfriend, movies and TV shows
Of course, there must be people who still believe in all those Mindy Cohn gay talks and probably think that she simply hides her gay preferences because she is afraid of public condemnation. It is hardly true because Melinda has always been brave and bold and if she was gay, she would probably come out, just like many other celebrities nowadays. The person who supports the LGBT community will hardly consider homosexuality to be something shameful.
Is not Mindy Cohn married to a woman? I have seen the picture!
There indeed exists a picture of Melinda dressed like a bride, standing hand in hand with another woman dressed as a bride in a perfect wedding environment. Sometimes, it is posted as a proof of Mindy's wedding to a woman. Still, it is not so.
This picture is a scene from the movie "Operation Marriage" in which two lesbians really get married. This picture has nothing to do with real life, the woman in it is not Melinda's spouse, and there was no real wedding between her and another woman. This is how another so-called evidence of Mindy Cohn gay marriage is broken.
What is the life of Mindy Cohn today?
The actress lives alone in her Beverly Hills home and seems to be pretty satisfied with this life. In 2013, she was interviewed by Huffington Post on the matter of her personal life and marriage. She said then that she would like to have a husband to rely on, to spend her life with him, and to love each other. Still, she claimed she felt pretty good even without a family of her own, without a husband and kids, and looking at her friends who had all this never made her sad.
Mindy Cohn has a beloved job, she dedicates herself to the needy in her support centre, and seems to be satisfied and happy with everything that life has given to her.
READ ALSO: Lacey Chabert husband David Nehdar: age, occupation, wedding pictures
Source: Legit.ng