Andre Braugher is an American actor best known for his current role as the stoic Captain Raymond Holt on the television show Brooklyn Nine Nine. The actor has spent quite some time in the modern film and television industry playing out his roles to perfection. His on-screen prowess and ability to adapt to various characters has earned him numerous awards throughout his career.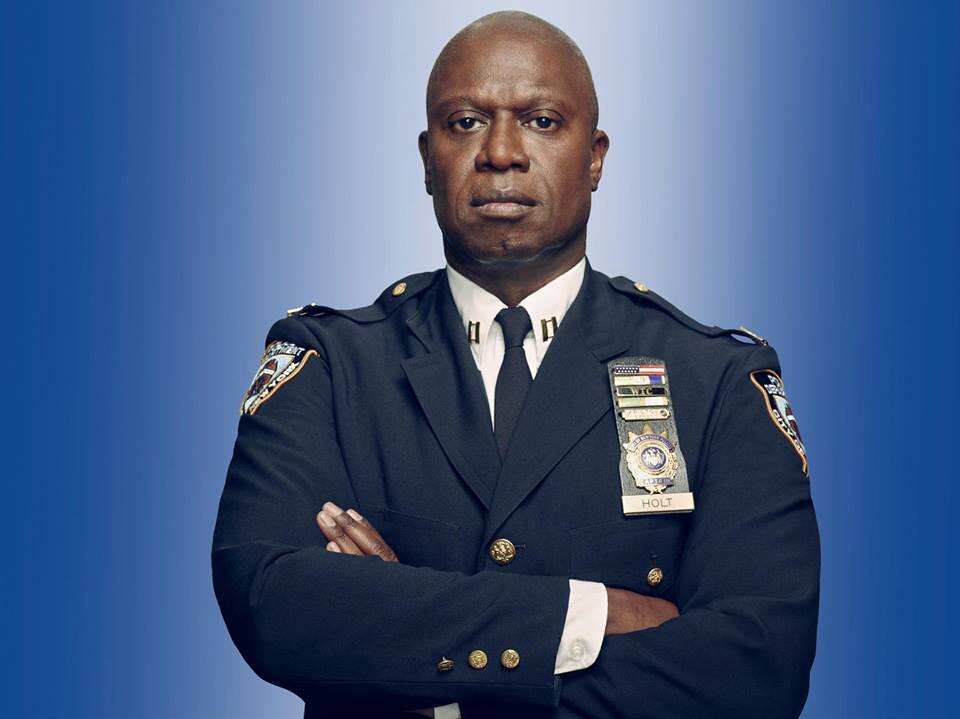 Andre Braugher was born on 1st July 1962 in Chicago. He is the youngest of four children born to Floyd and Sally Braugher. Andre Braugher age is currently 56 years. The actor graduated with a Bachelor of Arts degree in Theater from Stanford University in 1984. He later got a Master of Fine Arts degree from the Juilliard School of Drama in 1988.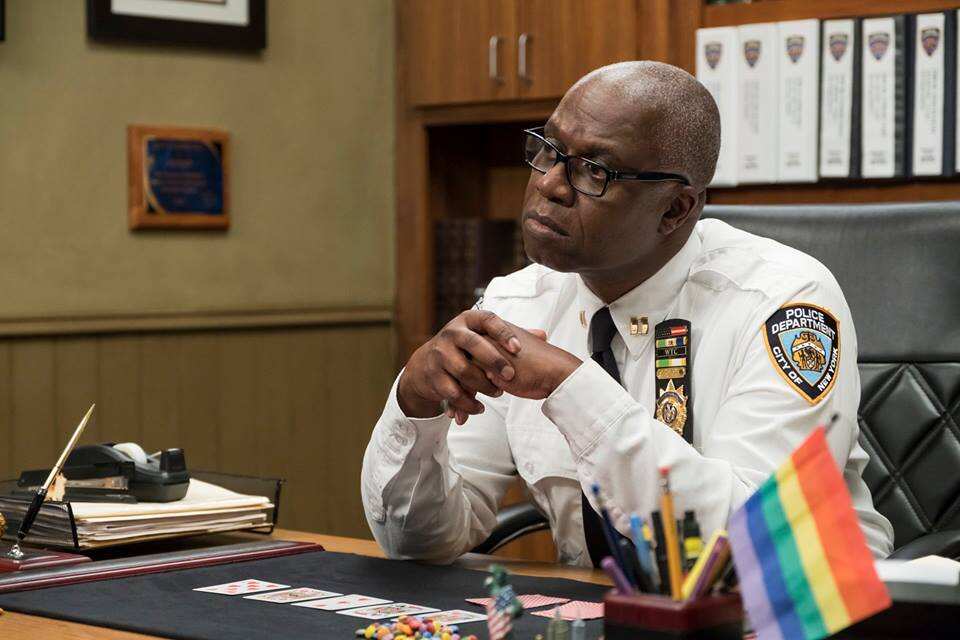 Andre Braugher profile summary
Date of birth: 1st July 1962
Age: 56 years
Place of birth: Chicago, Illinois
Nationality: American
Ethnicity: African-American
Profession: Actor
Marital Status: Married
Spouse: Ami Brabson
Children: Three sons
Parents: Sally and Floyd Braugher
Net worth: $8 million
Height: 6 feet
Weight: 81 kilograms
Andre Braugher family
One common question among the actor's fans concerns his family life. Andre, commonly known by fans as Captain Holt, has been married since 1991. His wife is known as Ami Brabson and once played alongside her husband on the TV show Homicide: Life on the Street. The two portrayed exemplary on-screen chemistry that is not common with celebrity couples. The couple resides in New Jersey with their three sons, namely Michael, Isaiah and John.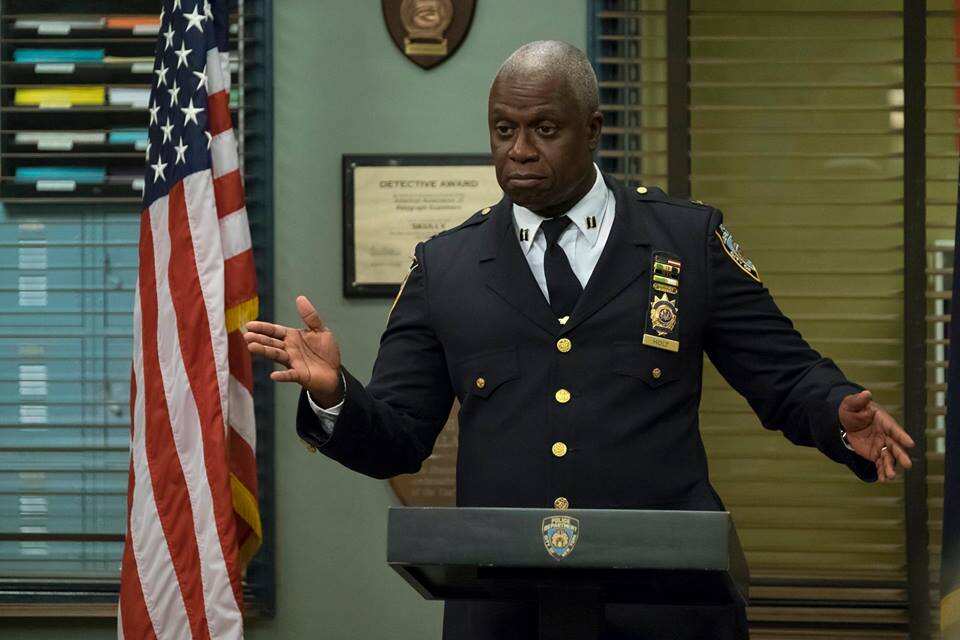 The actor's role as a gay captain in the show Brooklyn Nine Nine caused speculations surrounding his sexual orientation. So, is Andre Braugher gay? While Captain Holt is portrayed as an openly gay man, this character is only valid on the show. The actor is straight, as evidenced by his blissful marriage and family.
READ ALSO: Streamer Brittany Venti bio: age, real name, boyfriend, arrest
Andre Braugher movies and career
The actor made his acting debut in the 1989 movie Glory. Andre played alongside stars such as Denzel Washington and Matthew Broderick. In 1983, the actor got his big break when he landed a role to play Detective Pembelton in the series Homicide: Life on the Street. The television star played the role for five years until 1998. During this period, Braugher played other characters in different films such as City of Angels, Primal Fear and Get on the Bus.
In 2000, the actor played the role of Cleveland in the crime thriller A Better Way to Die. He also portrayed various characters in films such as Jackie Chan's Adventures and Frequency. Later in 2002, the actor got a role in the series Hack playing the role of Marcellus Washington. Other notable projects within that period included All the Rage (1999) and Duets (2000).
READ ALSO: Billie Eilish bio: age, family, songs, style, boyfriend
Here are some of the famous movies and shows that the actor has appeared in as well as the roles he played. Recently, the actor has appeared in films such as Fantastic Four: Rise of the Silver Surfer, Passengers, Salt, Live and The Mist. In 2011, the actor was cast as Ellis in the popular show, Law and Order: Special Victims Unit. In 2013, Andre landed a role as Captain Ray Holt in the television show Brooklyn Nine Nine. The show follows an immature but talented detective (Jake Peralta) who is in conflict with the new commanding officer, the no-nonsense Captain Holt. The actor has won various awards throughout this career. These include Emmy, Critic's Choice and Golden Globe awards.
Andre Braugher net worth
The actor's net worth is estimated to be $8 million. A significant portion of this fortune has come from his roles in films and television shows throughout his career. The television star's current earnings are estimated to be $100,000 per episode. There are barely any details regarding Braugher's properties or investments.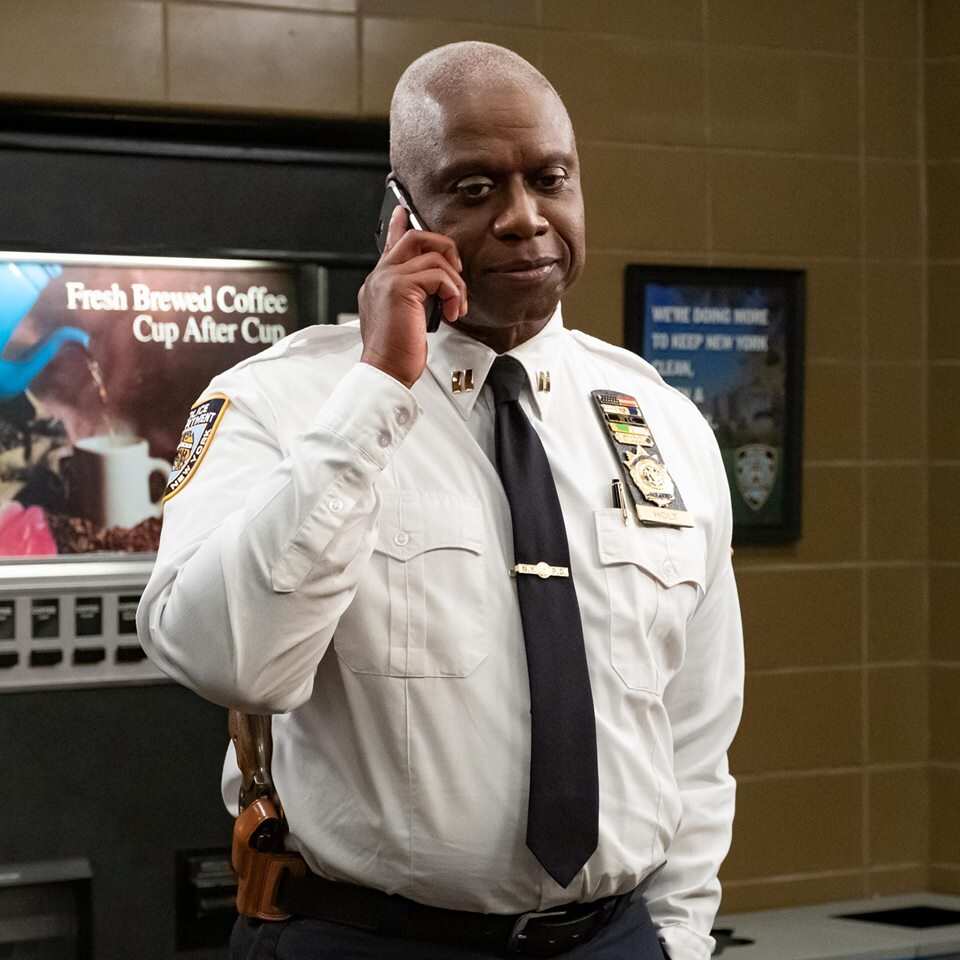 This Andre Braugher bio sheds more light into the life of one of the television and film industry's stars. The actor's ability to blend into various roles perfectly has earned him significant rise to fame. Andre's blissful family life, coupled with his soaring career inspires many to create that perfect work-family balance. We can only wait for the actor's next project with bated breath.
READ ALSO: Zahra Elise bio: age, height, race and hot pictures