Top 50 inspirational dance quotes and sayings
Why worry or cry when all you need is your favourite music that will get you dancing? The present-day world is stressful. The economic conditions are harsh, and many societal ills have been reported. Despite all these frustrating situations, you have the power to choose happiness. Happiness is an intrinsic thing that radiates on the outside. These amazing dance quotes will inspire you to dance from the core of your heart.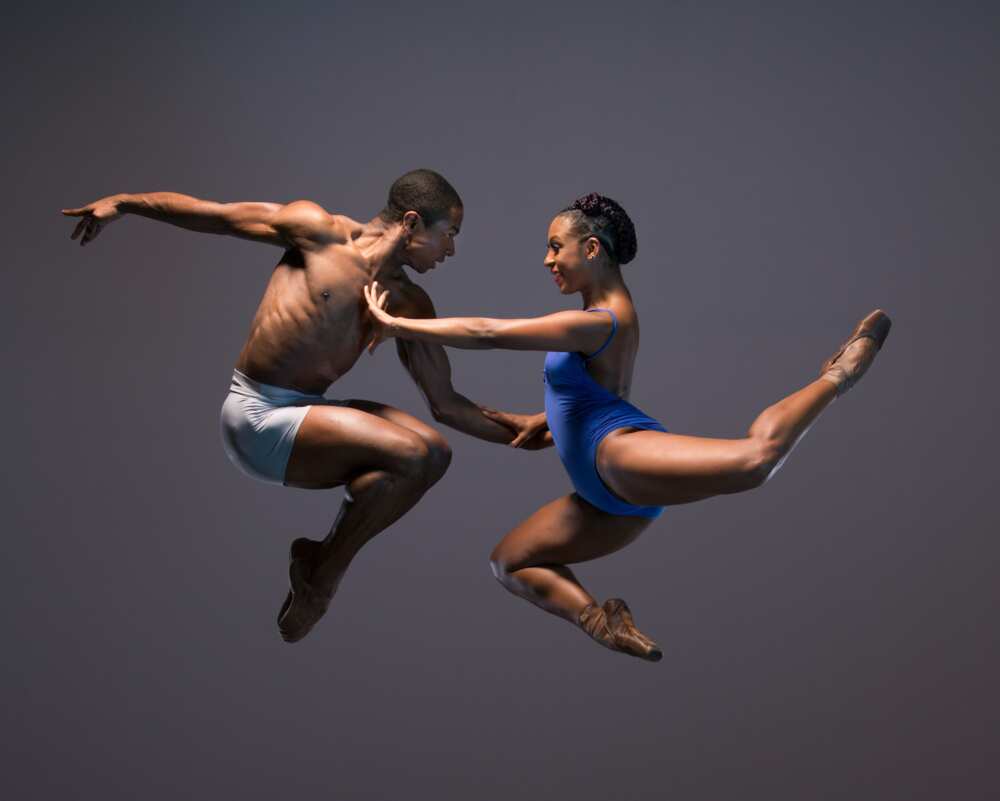 Dancing is an art that involves sequences of body movement. It is an art for everyone regardless of their gender or race. You can dance whether there is music or not, whether you have two left feet or not. Each moment in life offers you a chance to shake, turn, and roll to the rhythm, hum or beat. When was the last time you let go of all your troubles and danced your heart out? These dance quotes will get you on your feet right away! Turn on your favourite music or hum away and enjoy the pleasure that comes with dancing.
Top quotes about dance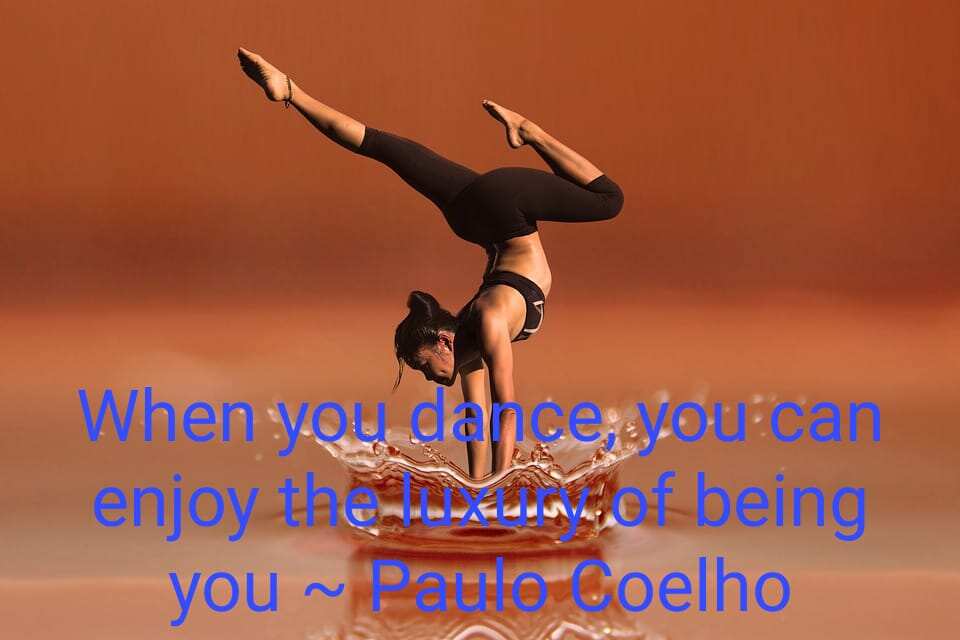 These commonly used quotes have deep and insightful meaning. They challenge each human being, regardless of their age, to break the walls of their cocoons and to venture into the unexpected through fun body movements.
"To be creative means to be in love with life. You can be creative only if you love life enough that you want to enhance its beauty, you want to bring a little more music to it, a little more poetry to it, a little more dance to it." – Osho
"Prayer does not use up artificial energy, doesn't burn up any fossil fuel, doesn't pollute. Neither does song, neither does love, neither does the dance." – Margaret Mead
"Dance with the waves, move with the sea. Let the rhythm of the water set your soul free." – Christy Ann Martine
"Dance for yourself, if someone understands good. If not then no matter, go right on doing what you love." – Lois Hurst
"Only when you drink from the river of silence shall you indeed sing. And when you have reached the mountain top, then you shall begin to climb. And when the earth shall claim your limbs, then shall you truly dance." – Khalil Gibran
"While I dance I can not judge, I can not hate, I can not separate myself from life. I can only be joyful and whole. This is why I dance." – Hans Bos
READ ALSO: 35 motivational health quotes and sayings
Inspirational dance quotes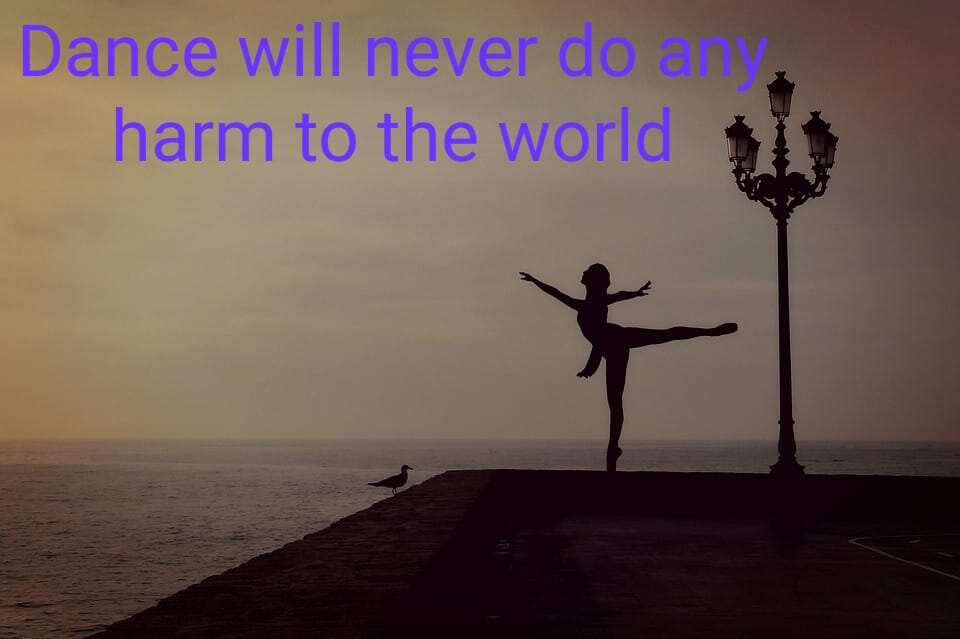 Feeling downcast is sometimes inevitable because life has twists, turns, rough roads and smooth highways. If you are feeling unhappy, these inspirational dancing quotes will motivate you to relieve your burdens by dancing.
"I see dance being used as communication between body and soul, to express what it too deep to find for words." – Ruth St. Denis
"We think to dance, and dance in thought. But to hibernate in the mind, is to bring upon us an apocalypse of the soul." – Ilyas Kassam
"Dance, when you're broken open. Dance, if you've torn the bandage off. Dance in the middle of the fighting. Dance in your blood. Dance when you're perfectly free." – Rumi
"You've gotta dance like there's nobody watching, love like you'll never be hurt, sing like there's nobody listening, and live like it's heaven on earth." – William W. Purkey
"Life is sweet when you pay attention. When it doesn't seem sweet, put a sticker on your nose and do a funky dance." – Whitney Scott
"The world is full of poetry. The air is living with its spirit; and the waves dance to the music of its melodies, and sparkle in its brightness." – James Gates Percival
Short dance quotes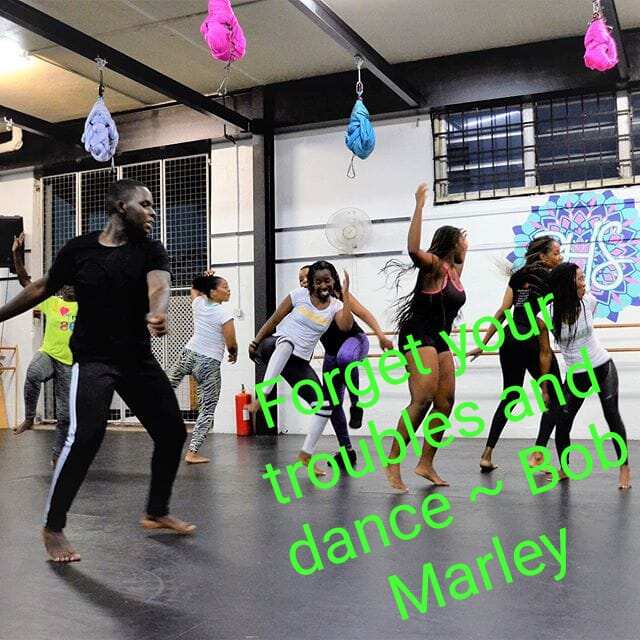 Sometimes, a short and relevant dance quote about dancing is all you need to break into a spontaneous dance.
"Forget your troubles and dance." – Bob Marley
"Dance is an art. Paint your dream and follow it." – Steven Thompson
"Dancers are the athletes of God." – Albert Einstein
"There are shortcuts to happiness and dancing is one of them." – Vicki Baum
"Every dance you make belongs to you. It is part of your collection. When you think of it like that, you'll want to make your next routine the best you've ever made!" – Torron-Lee Dewar
"Celebrate life in all its glory - challenge yourself to let the routine sing, and the new dance." – Maximillian Degenerez
Funny dance quotes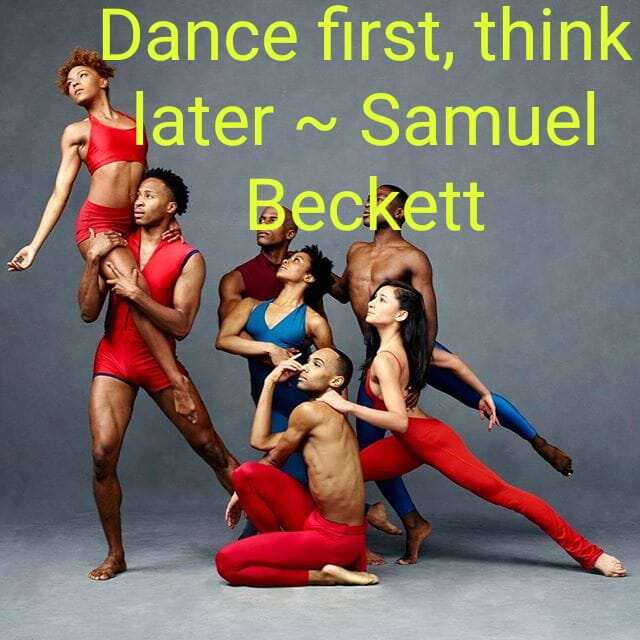 Each time a rough day faces you in the eye, read these funny quotes. They will make you smile, lighten your mood, tickle your bones, and inspire you to move your body without worry;
"Part of the joy of dancing is conversation. Trouble is, some men can't talk and dance at the same time." – Ginger Rogers
"It doesn't matter if I'm off the beat. It doesn't matter if I'm snapping to the rhythm. It doesn't matter if I look like a complete goon when I dance. It is my moment. It is mine. And dance I will. Try to stop me. You'll probably get kicked in the face." – Dan Pearce
"Dance first. Think later. It's the natural order." – Samuel Beckett
"If a man doesn't know how to dance, he doesn't know how to make love. There, I said it!" – Craig Ferguson
"Dance every performance as if it were your last."– Erik Bruhn
"If you can't get rid of the skeleton in your closet, you'd best teach it to dance." – George Bernard Shaw
Romantic quotes about dancing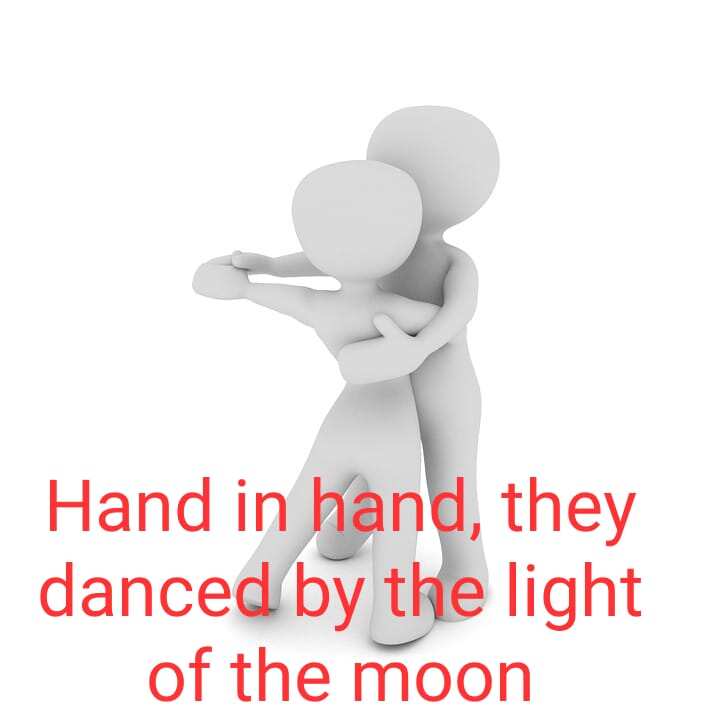 Body movements, especially to the slower moves and rhythms, are associated with love and romance. Revamp your romantic life using these quotes:
"Come fairies; take me out of this dull world, for I would ride with you upon the wind and dance upon the mountains like a flame." – William Butler Yeats
"This is why the idea of finding love across the dance floor endures – symbolizing that, when we know the true rhythm of our heart, we know the other." – Alexandra Katehakis
"The world is full of poetry. The air is living with its spirit, and the waves dance to the music of its melodies, and sparkle in its brightness." – James Gates Percival
"Dare, dream, dance, smile, and sing loudly! And have faith that love is an unstoppable force." – Suzanne Brockmann
"But let there be spaces in your togetherness and let the winds of the heavens dance between you. Love one another but make not a bond of love: let it rather be a moving sea between the shores of your souls." – Khalil Gibran
"Hand in hand, on the edge of the sand, they danced by the light of the moon." – Edward Lear
Spiritual dance quotes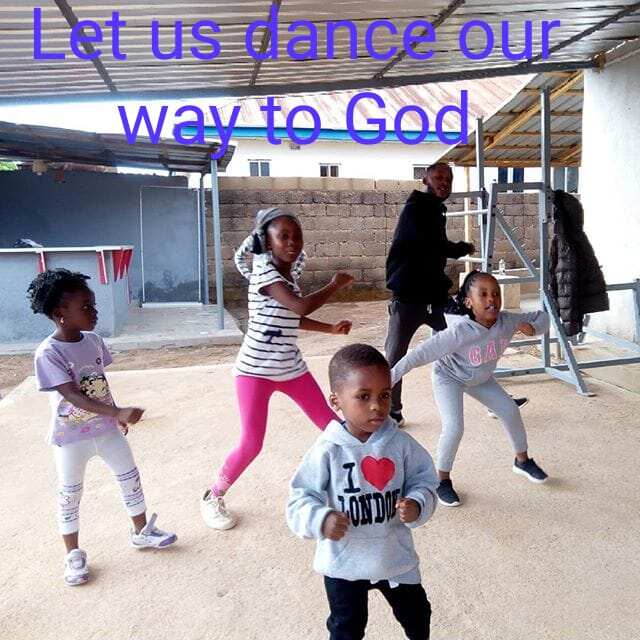 Moving your body is one of the best ways to express spirituality. You can sing and rock your body to praise the higher being that you believe in or do it to connect with the universe.
"Consciousness expresses itself through creation. This world we live in is the dance of the creator. Dancers come and go in the twinkling of an eye, but the dance lives on. On many an occasion when I am dancing, I have felt touched by something sacred. In those moments, I felt my spirit soar and become one with everything that exists." – Michael Jackson
"In a society that worships love, freedom, and beauty, dance is sacred. It is a prayer for the future, a remembrance of the past and a joyful exclamation of thanks for the present." – Amelia Atwater-Rhodes
"Daily dance uplifts the soul to spiritual realms." – Lailah Gifty Akita
"Live your truth. Express your love. Share your enthusiasm. Take action towards your dreams. Walk your talk. Dance and sing to your music. Embrace your blessings. Make today worth remembering." – Steve Maraboli
"Do not be frightened, friend. Let us dance our way to God." – Kamand Kojouri
"To dance is to be out of yourself; larger, more beautiful, more powerful. This is power, it is glory on earth and it is yours for the taking." – Agnes De Mille
Motivational Sayings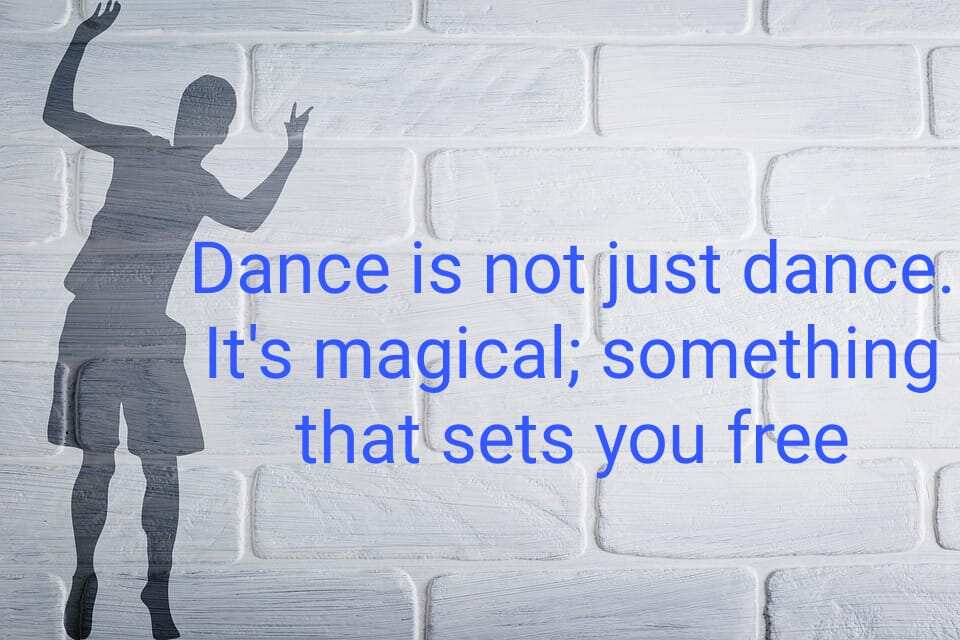 These common sayings will motivate everyone to experience and enjoy the happiness and relief that comes with good body movements:
Dancing with the feet is one thing. Dancing with the heart is another.
Dance is not just dance. It is magical; something that sets you free.
Dance to the music within your heart. It is then that you will speak to others; no words needed, just dance, and those who see will know you.
Life isn't about waiting for the storm to pass; it's learning to dance in the rain.
Anyone who says sunshine brings happiness has never danced in the rain.
Best dance sayings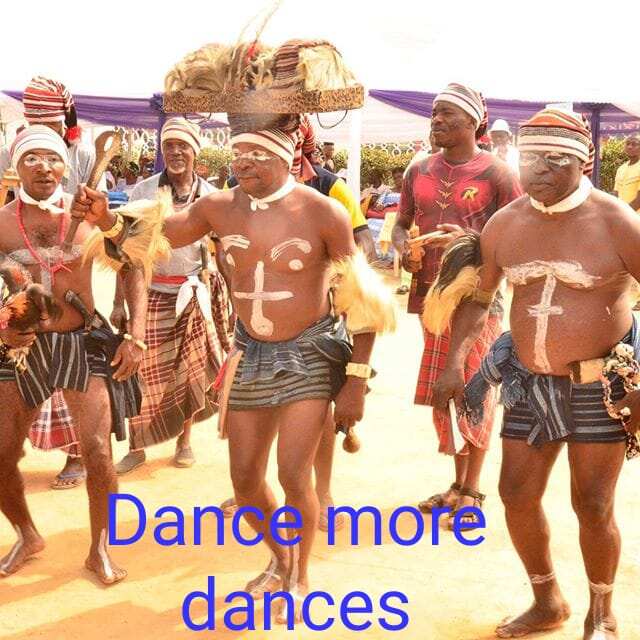 Every day of your life is worth dancing to regardless of the challenges you may be facing. These sayings will remind you to appreciate each moment of your life by dancing:
You are never too old to dance. You get old when you stop dancing.
Dance for a day; give hope for a lifetime.
Today is a good day to dance.
Take more chances, dance more dances.
Dance is a conversation between body and soul.
Funny dance sayings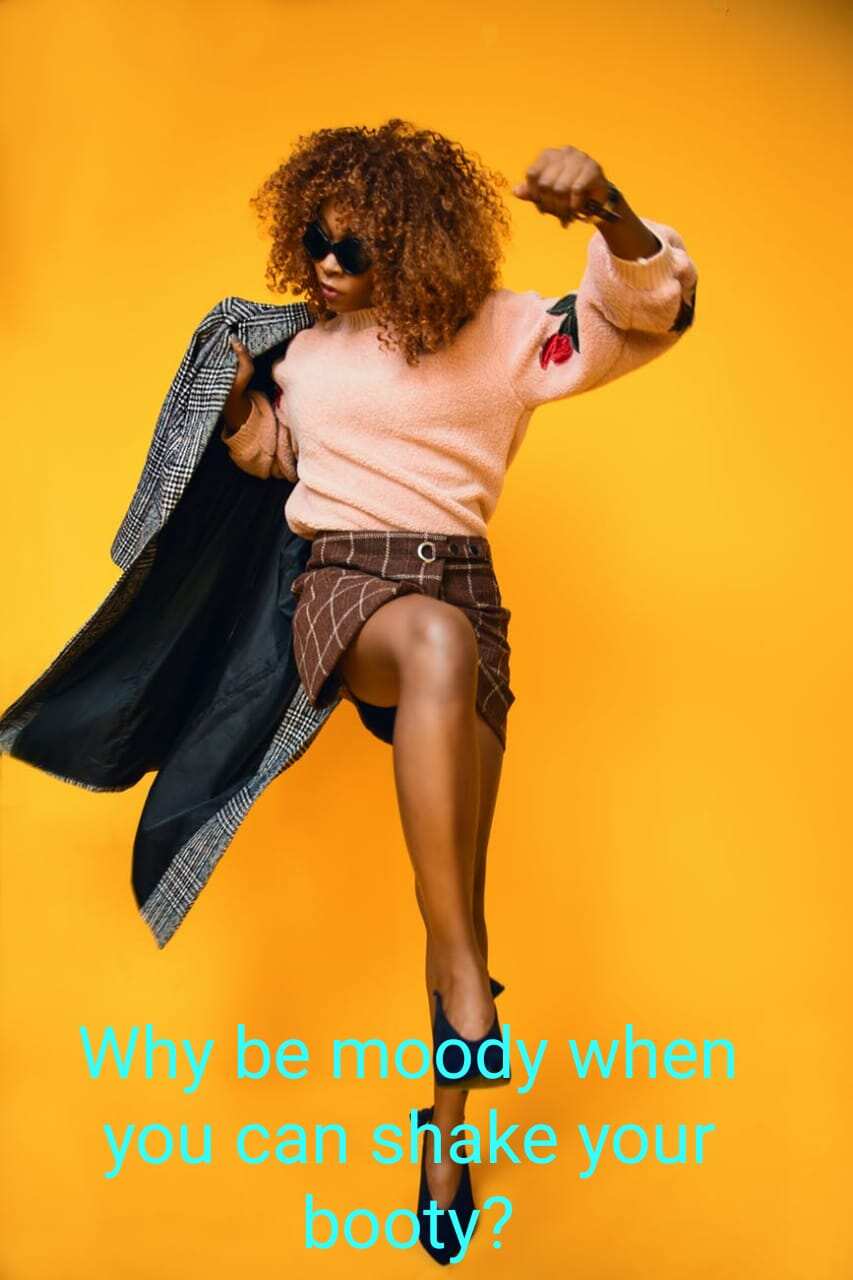 Dancing is fun! Never shy away from expressing your fun side through your body movements. No one should lead a boring life when everything is made smoother and happier through fun movements of the body. These funny sayings capture the importance of dancing for everyone:
Dance like no one is watching – because they're not, they're checking their phones.
Sorry I missed your call – I was dancing to the ringtone.
Why be moody when you can shake your booty?
If you stumble, make it part of the dance.
Life is beautiful, even if it comes with different challenges. The solution to most of the burdens we carry is rigorous or gentle dancing. These dance quotes and dancer quotes are always a reminder that we should seek happiness amidst all the curls, turns and twists of life. Imagine a world where everyone was intentionally happy and was dancing their hearts out. Would that not be a perfect universe?
READ ALSO:
Top 25 love quotes for him from the heart
Top 30 motivational scriptures and quotes
Top 50 romantic love SMS and quotes for her and him
Source: Legit.ng