30 quotes about strength to inspire you
A couple of beautiful quotes about strength, courage, and struggle can make your day. They will give you goosebumps, motivate you, and help you cope during hard times. They are like a helping hand, all you need to do is accept this emotional support.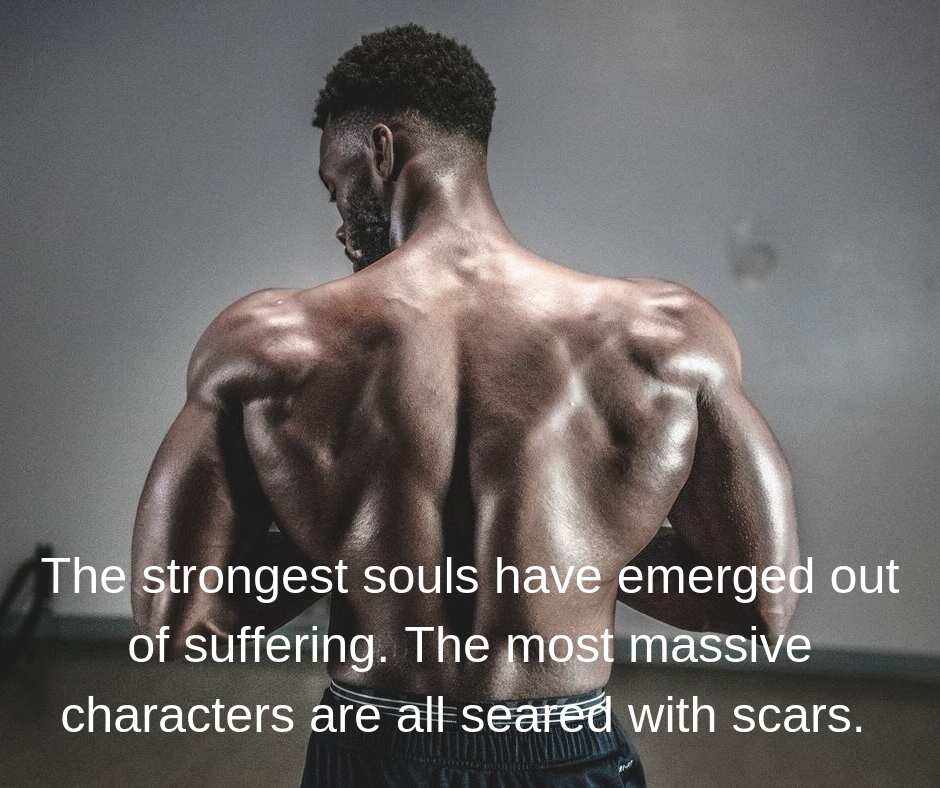 There are many sources of motivation that can give you power and strength. Many people find spiritual guidance in their religion; this is why holy books are full of wonderful, comforting, inspirational quotes about strength. Many famous people also used to speak about strength, especially the ones who had been through hard times in their life.
30 quotes about strength that will inspire you to move on
It is time for parents to teach young people early on that in diversity, there is beauty, and there is strength. – Maya Angelou (Maya Angelou, a passionate civil rights activist, knew a lot about remaining confident, persistent, and courageous in one's struggle. This is one of her most moving and appealing strength quotes.)
Look to the LORD and his strength; seek his face always! – 1 Chronicles 16:11
Your power is not the thing that comes from winning. It is developed in struggles, in all the hard times you need to pass without surrender.
Strength does not come from physical capacity. It comes from an indomitable will. – Mohandas Gandhi
Only be thou strong and utterly courageous, that thou mayest prosper whithersoever thou goest. – Joshua 1:7-8
For what it is worth: It is never too late to be whoever you want to be. [...] I hope you live a life you are proud of, and if you find you are not, I hope that you do have the strength to start over again. – F. Scott Fitzgerald (One of the most famous being strong quotes by the famous American writer that speaks about standing tall when everything collapses. The quote is about having enough motivation and zest to start again, even from scratch.)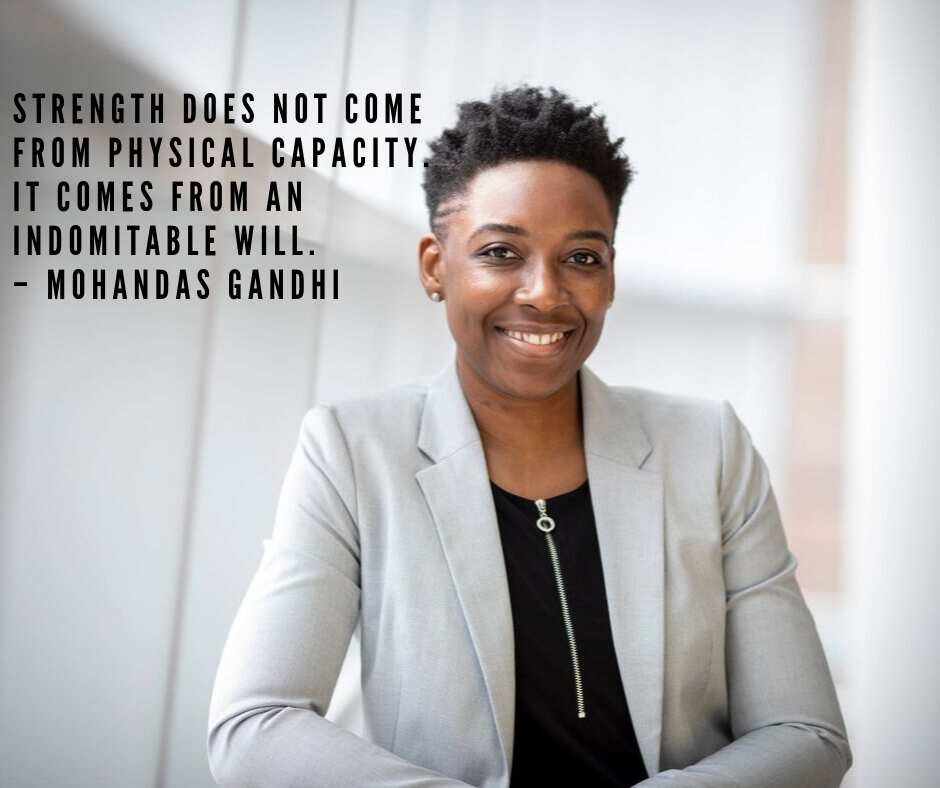 Every difficulty on your way is meant not to ruin you but to encourage your spirit. It will only grow stronger in conflict.
In repentance and rest is your salvation, in quietness and trust is your strength. – Isaiah 30:15
I believe in being strong when everything seems to be going wrong. – Audrey Hepburn
Many women have no idea how powerful they really are. They need strength quotes from other women who have reached success and know well what the real struggle is.
You will never know the measure of your capacity and courage until the moment there is no other choice but being strong and courageous.
You will not gain real power by doing things you can do. It will develop each time you try to overcome the things you thought you could not handle. - What a beautiful strength quote that speaks not only about being courageous and motivated but also about overcoming inner limits.
The name of the Lord is a strong tower; The righteous run to it and are safe. – Proverbs 18:10
You do not become weaker simply because somebody cannot estimate your capacity and abilities properly.
You can always choose to give up and stay where you are, but you will never gain power if you do not keep on pushing through the toughest things and hardest times.
If the Lord has brought you here, He will make you strong enough to get through it.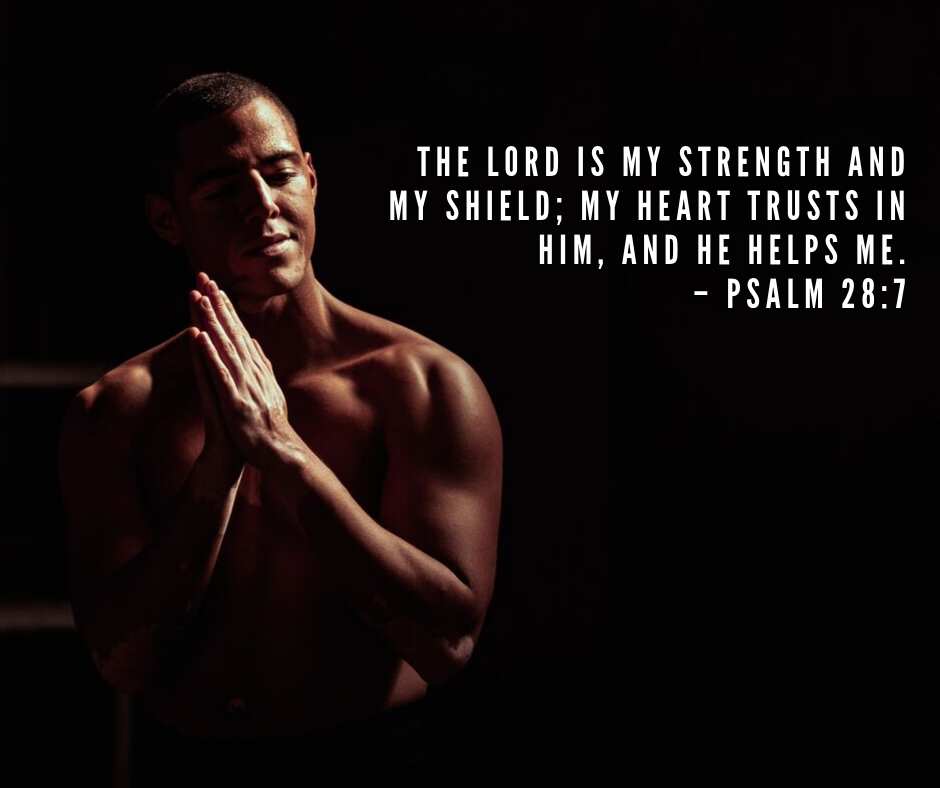 If something is painful right now, tomorrow it will become your power. Every challenge you face makes you grow.
Be strong and think of what you already are instead of weeping about what you are not.
The difficulties and tasks that lie ahead of you are much smaller than the amount of strength in you. - This is one of the most inspiring short quotes about strength. One is more likely to underestimate their inner power than to overestimate it.
The strongest souls have emerged out of suffering. The most massive characters are all seared with scars.
The LORD is my strength and my defense; he has become my salvation! – Exodus 15:2
Being loved deeply gives you power. Loving someone deeply gives you courage. - Lao Tzu
I like criticism. It makes you strong. - LeBron James
The LORD is my strength and my shield; my heart trusts in him, and he helps me. – Psalm 28:7
Among all the numerous Bible quotes about strength, this is probably the most appealing, well-known, and remembered. It brings true relief to the heart of a believer because there is nothing more powerful than the Lord's love, and those who are under it are protected, confident, and comforted.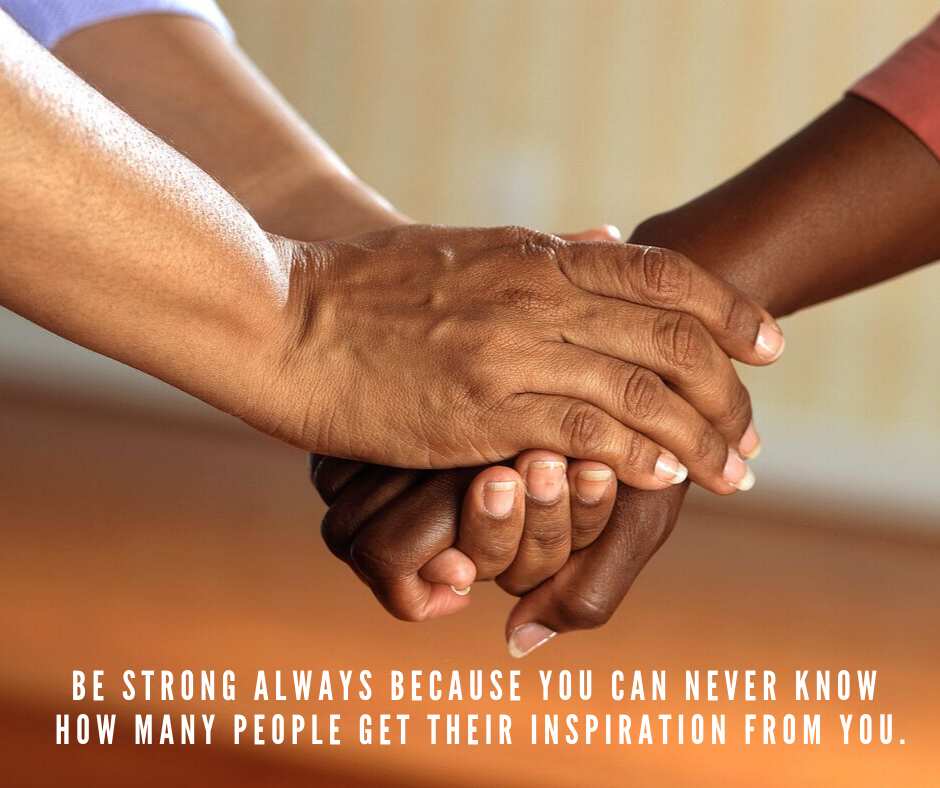 Be sure that you put your feet into the right place, and then stand firm. – Abraham Lincoln
A hero is a person who finds his strength to persevere and endure in spite of all the overwhelming obstacles. - We are heroes, no matter what we do. If we overcome hard times, we win. Many small victories make up a bigger one, and this is one of the most encouraging stay strong quotes.
It is not only about how strong you are. It is also about how you use your power.
I am your God. I shall strengthen you and help you. I shall uphold you with my righteous right hand. – Isaiah 41:10
Be faithful in small things because in them lies your power.
Courage is not about having strength to move on. It is moving on when you do not feel strong anymore. - This is probably one of the most motivating quotes about being strong and never giving up. It is vital to keep on moving even if you feel that you have not a single drop of energy left.
There is only one thing that is stronger than fear, and it is hope.
Be strong always because you can never know how many people get their inspiration from you.
The powerful cooperate, while the weak can only beg.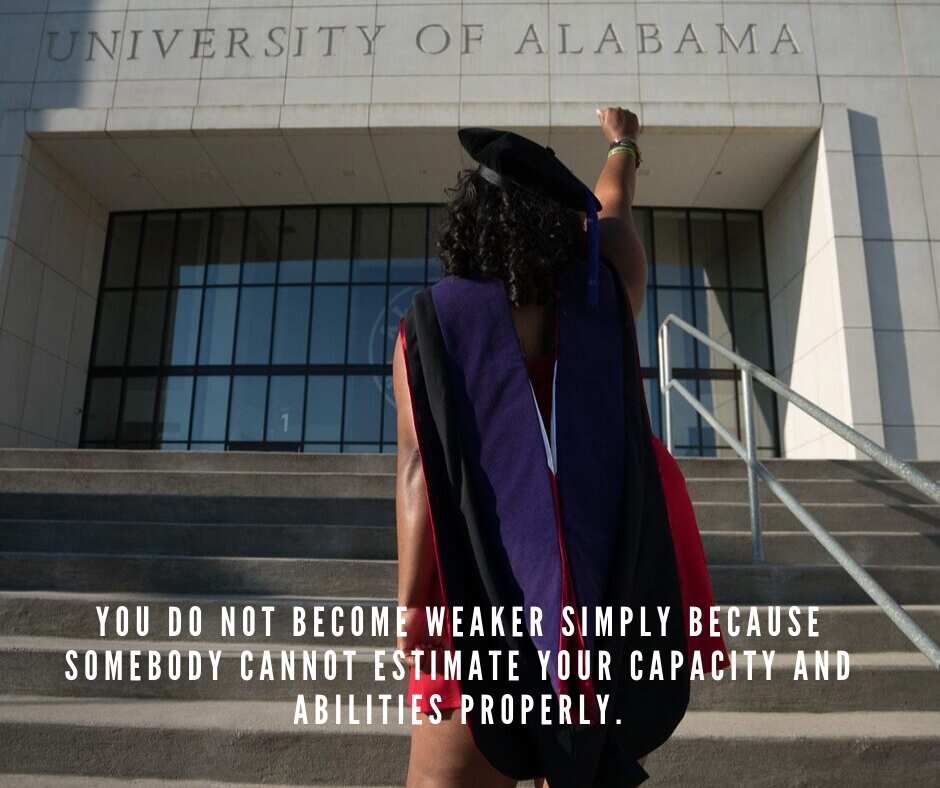 Do not grieve, because the joy of God gives you strength. – Nehemiah 8:10
Quotes on strength from the Bible are about remaining calm, solid, and full of love, no matter what. There is a deep philosophy behind these words, and it is peaceful and powerful.
A tad of progress that you make every day is your contribution in a better tomorrow.
Every storm a tree endures makes its roots only go deeper and firmer.
There are better starters than me, but I am a really strong finisher. — Usain Bolt
Athletes know well what it is to struggle, achieve results, and stay motivated, even when still completely exhausted. Staying strong quotes that come from athletes show the actual volume of dedication, and discipline they have in spite of failures and exhausting hardships.
The harder you fall, the heavier your heart will become. The heavier your heart is, the stronger you will climb. The stronger you climb, the higher your pedestal will be.
The Lord is a refuge for those who are oppressed, a stronghold in times of trouble. – Psalm 9:9-10
Seek the power inside your mind, not in the events that surround you. You will discover amazing abilities.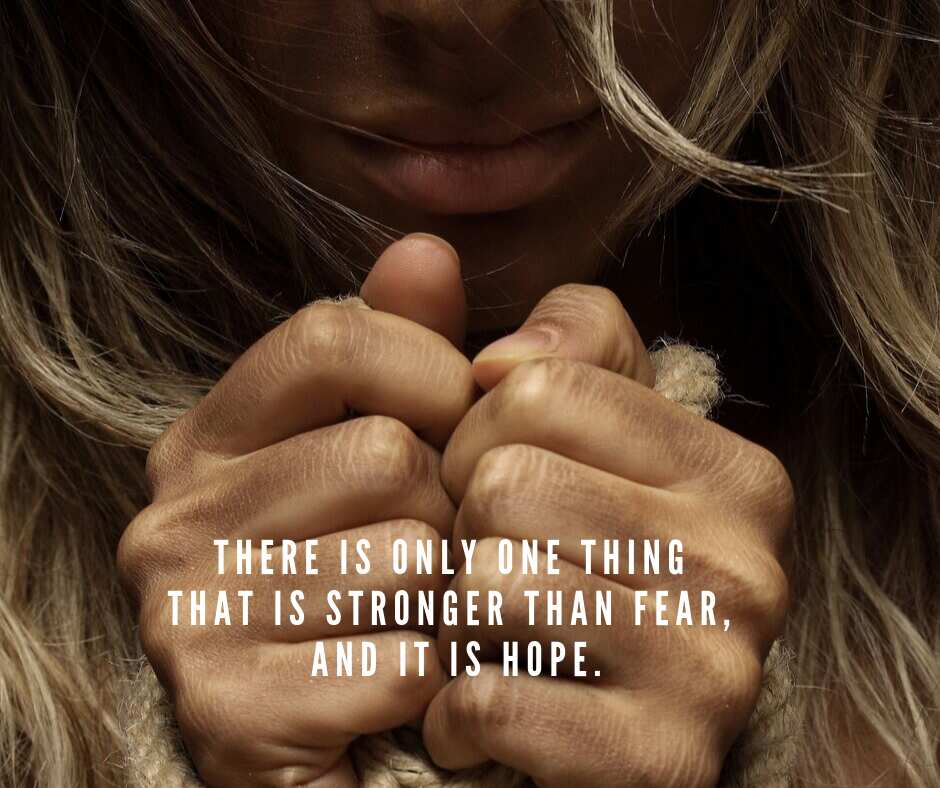 You will discover the true measure of your capability when you will forgive a person who is never sorry and accept apologies from a person who never renders it.
It is not true that the most powerful, the most courageous people never cry. They do, but then they get up and fight again.
You are a diamond, and diamonds are never broken.
Hopefully, these quotes about strength have given you a sparkle of hope that even after the toughest times and the heaviest rains, there comes the rainbow, and you can move on if you believe that you have enough power.
Source: Legit.ng