Patty Mayo's bio: is he a bounty hunter, age, height, net worth
Patty Mayo is a popular American YouTube vlogger, model, and entrepreneur. He is best known for his bounty hunting videos which he uploads on his eight-year-old YouTube channel. Besides the bounty hunting videos, Patty also uploads videos of challenges, pranks, and hilarious conversations. Some of his channel's most popular content includes videos of criminal arrests. To date, Mayo has over a billion cumulative views on YouTube.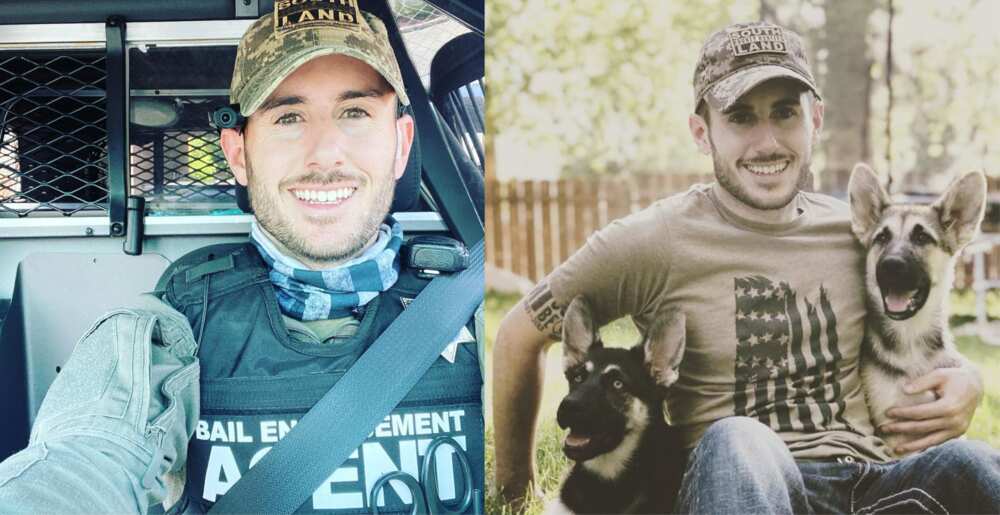 YouTube has become remarkably popular for entertaining, informative, and educative content. The rise of YouTube as a digital content platform has been financially beneficial to numerous people all over the world. Who is Patty Mayo in detail? Here is a quick look at the accomplished YouTuber's life's details.
Profile summary
| | |
| --- | --- |
| Real name | Patrick Thomas Tarmey |
| Nickname | Patty Mayo |
| Date of birth | July 6, 1987 |
| Patty Mayo's age | 35 years (as of 2022) |
| Place of birth | Boston, Massachusetts, USA |
| Current residence | California, USA |
| Zodiac sign | Cancer |
| Gender | Male |
| Nationality | American |
| Ethnicity | Caucasian |
| Height in feet and inches | 5′ 9″ |
| Height in centimetres | 175 |
| Weight in kilograms | 78 |
| Weight in pounds | 172 |
| Eye colour | Grey |
| Hair colour | Blonde |
| Relationship status | In a relationship |
| Girlfriend | Raven Walton |
| Children | One daughter |
| Occupation | Youtuber and entrepreneur |
| Net worth | $2.5 million |
| YouTube | PattymayoTV |
| Instagram | @realpatrickthomas |
| Facebook | @pattymayotv |
Patty Mayo's bio
What is Patty Mayo's real name? The YouTuber was born Patrick Thomas Tarmey on July 6, 1987.
Where Is Patty Mayo From?
The renowned YouTuber was born and brought up in Boston, Massachusetts, United States. Not much is known about his parentage and childhood, though. He currently resides in California.
How old is Patty Mayo?
As of 2022, the YouTuber was 35 years old.
What does Patty Mayo do?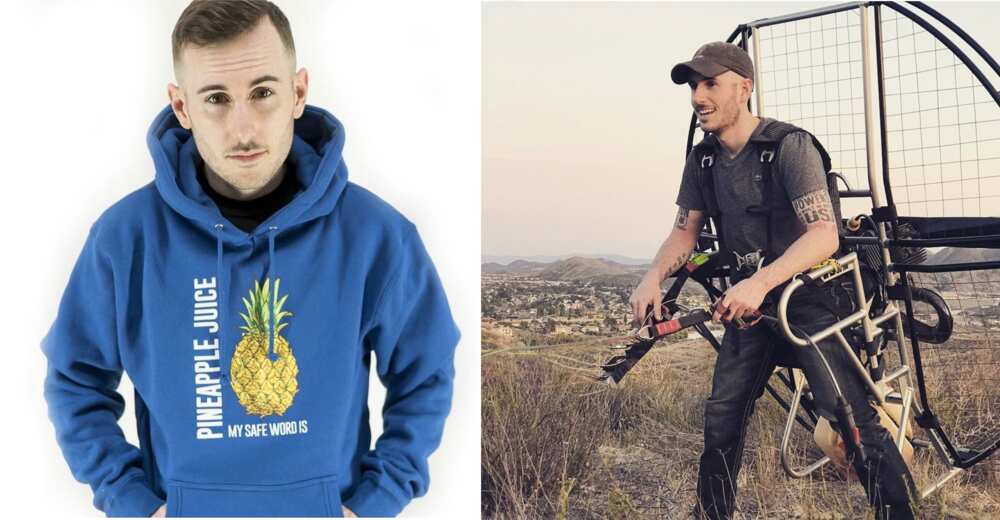 Patty is multitalented and has tried his hand in several things, including modelling, entrepreneurship, and YouTube content creation. The latter is where he is mostly focused on. His YouTube channel has numerous videos showcasing his bounty hunting skills, varying challenges, vlogs, and pranks.
How many subscribers does Patty Mayo have? He started the channel in November 2013 and now has over 10 million subscribers. The thrilling nature of his content has made the channel one of the most popular bounty hunting channels on YouTube.
To date, Patty has uploaded over 100 videos that include investigating places, chasing down criminals, and making arrests. Some of the most-watched videos on the channel include Me vs 4 Guys, Wanted Girl Found Hiding Out in An Airplane and Model Under Arrest Tries to Take Me Home.
Besides his incredibly successful primary channel, Mayo also has another channel known as Extra Mayo. This one was launched on March 29, 2014, about a year after the first one. It features numerous videos centred on Patty's personal life. These include concerted videos with his girlfriend, travel footage, and the YouTuber's day-to-day life.
Is Patty Mayo real? Yes, or no?
As a content creator, Mayo is as legit as one can be. He has become popular for taking his viewers on a journey through the real-life process of investigation, arrests, and other events surrounding bounty hunting. These videos have led many of HIS viewers to wonder whether the YouTuber is an actual bounty hunter.
Well, according to the Oregon State Sheriffs' Association, Mayo is not a real bounty hunter. Here is part of the association's statement about Mayo.
We are aware of the YouTuber Patty Mayo and his activities in Deschutes County. Mr Mayo is not a member of law enforcement nor affiliated in any way with any Sheriff's Office in Oregon. He is an actor, and the uniform he wears is a costume. Additionally, everyone in his videos is part of his production crew or paid actors/actresses.
In Oregon, where Mayo mostly shoots his videos, the citizen's arrest laws permit people to arrest any individual who has committed a misdemeanour in their presence (such as assault). This means whatever Patty does is not illegal.
Is Patty Mayo a sheriff?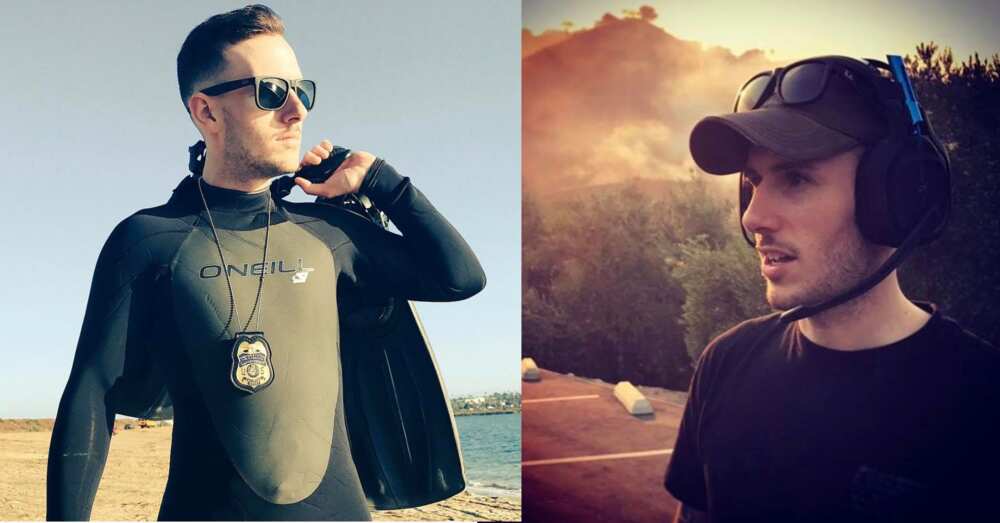 No, the YouTube personality is not a sheriff. While he shoots his videos in Deschutes County, Oregon, USA, he is currently not a representative of any law enforcement agency in Deschutes or any other county in the United States.
In his videos, Mayo and his crew act as deputies from a sheriff's office known as DBSO. The DBSO is not a real law enforcement office. It is a fictional sheriff's office created by Mayo for his YouTube content. In the United States, a sheriff is an elected law enforcement official in a county. Mayo is neither an elected sheriff nor is he a licensed bounty hunter.
Does Patty Mayo impersonate police officers?
According to Oregon's Sheriff's Office, Mayo is usually overseen by police officers to ensure that the activities carried out do not endanger anybody. Additionally, the YouTuber's choice of paying actors is not a crime and does not violate any impersonation law.
Whatever Patty does is not grounds for what constitutes impersonating a police officer in Oregon. This explains why he continues to make the bounty hunter content.
Who is Patty Mayo's wife?
The YouTuber is not married but is currently dating a woman named Raven Walton. The two have been together since 2020. Raven occasionally appears in Mayo's YouTube videos.
Patty was formerly in a relationship with Kayla Pillar, who was also a regular in his videos. She often doubled up as a camera person, administrator, and scriptwriter. He and Kayla broke up in 2019.
Patty Mayo's net worth
How much does Patty Mayo make a year? Patty's YouTube bounty hunter videos have earned him a tidy sum over the years. According to YouTuberfacts, his net worth is estimated to be about $2.5 million. He reportedly makes about $206,000 monthly, which translates to over $2 million per year.
Besides the income from YouTube, he also sells Patty Mayo's merch on numerous online retail outlets, including Amazon.
Where is Patty Mayo now?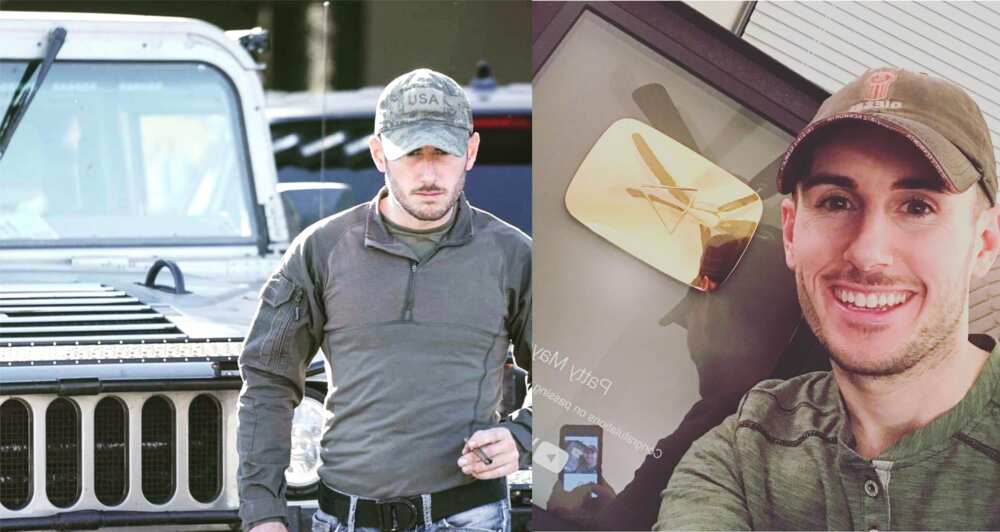 What happened to Patty Mayo in 2020? The YouTuber took a break from shooting new videos in 2020, largely due to COVID-19 restrictions. However, he has since resumed and now has fresh content on his channel. He also released his docuseries titled Becoming the Seamen.
How tall is Patty Mayo?
The YouTuber is 5 feet 9 inches (175 centimetres) tall and weighs 172 pounds (78 kilograms). He has blonde hair and grey eyes.
Who is the most famous bounty hunter?
Among the numerous bail bondsmen and bounty hunters who have ever lived, Duane 'Dog' Chapman is widely considered to be the most famous bounty hunter.
Fun facts
Here are some interesting facts about the renowned YouTuber.
He was accused of scamming people in 2014.
He loves an adrenaline rush.
He used to work with his ex-girlfriend on the YouTube channel.
In 2012, he was arrested for flying a powered paraglider over the Boston Harbour.
Patty Mayo has undoubtedly made a name for himself with his captivating social media content. While the show is largely scripted, the revenue and merchandise sales are proof that his content strategy works well for him.
READ ALSO: Ryan Prunty's biography: age, real name, net worth, partner
Legit.ng recently published an article about Ryan Prunty, a popular YouTuber, social media influencer, and producer from the United States. Ryan has teamed up with numerous famous YouTubers, including Stove Kitchen and Bailey Payne.
Ryan's rise to prominence was largely attributable to his YouTube channel, where he has been posting pranks, comedy, and challenges. Read on to find out more details about his personal and professional life.
Source: Legit.ng