Good morning love messages for wife
A woman glows when she is loved in the right way. Love makes her go over and beyond to ensure that her better half is equally happy in the marriage. Sometimes, thoughtful love messages in the morning are all it takes to make her happy! These messages lighten her mood and strengthen the bond in the relationship. They reach the core of her heart and make her a mushy and cheerful woman with a beautiful smile on her face.
Life as a married couple is sweet, but can often become boring and monotonous. Reviving or retaining the old spark is extremely easy with these love messages. The texts are written from the heart and are a great way to keep things spicy in a marriage. A little more romance and creativity have never hurt anyone. Send her these well-deliberated messages and witness your marriage flourishing!
Romantic good morning messages for her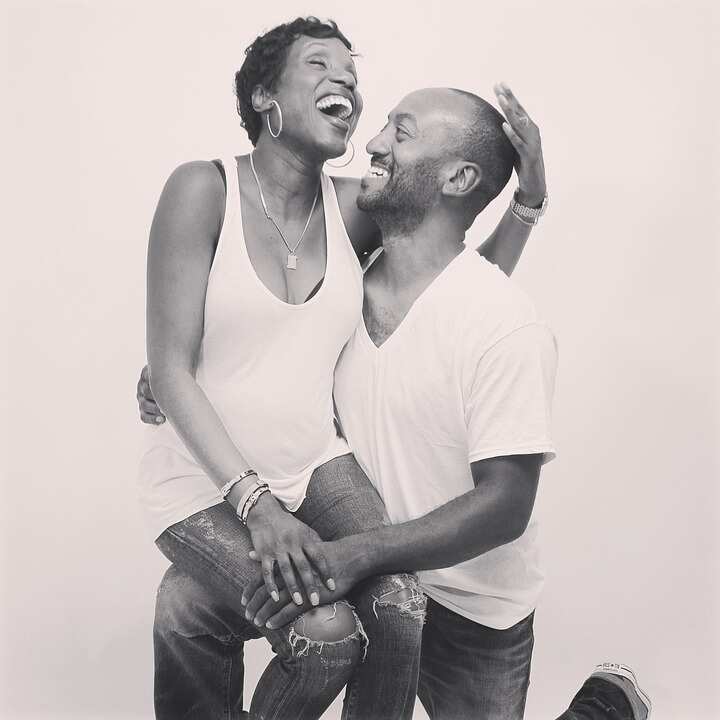 Each dawning day deepens my love for you, my beautiful wife. The breezy break of day reminds me of our romantic moments, and the sun reminds me of your gorgeous smile. As the birds chirp their melodies, I cannot help it but think of you. I adore you!
I used to be the person that would snooze the daybreak alarm to sleep some more. Now, the first sound of the alarm gets me up and excited to share a romantic sunrise with you. Your daily kiss inspires me to be a better spouse for you each day.
I woke up to a cold and empty bed today. I long for our romantic and cuddly mornings. Although I am a distance away for work, you are the first thing in my mind. I will be home soon, my lovely wife.
Waking up next to you is the biggest blessing of my life. Loving you right is my purpose. I cannot wait to hold you tight and to enjoy a romantic evening today.
Remember that fantastic morning when I first set my eyes on my beautiful lady with the perfect smile and body? I cherished many things at the time. Our romance surpassed them all. There is not one thing that I love more than you. You are my everything!
Sweet and short texts for her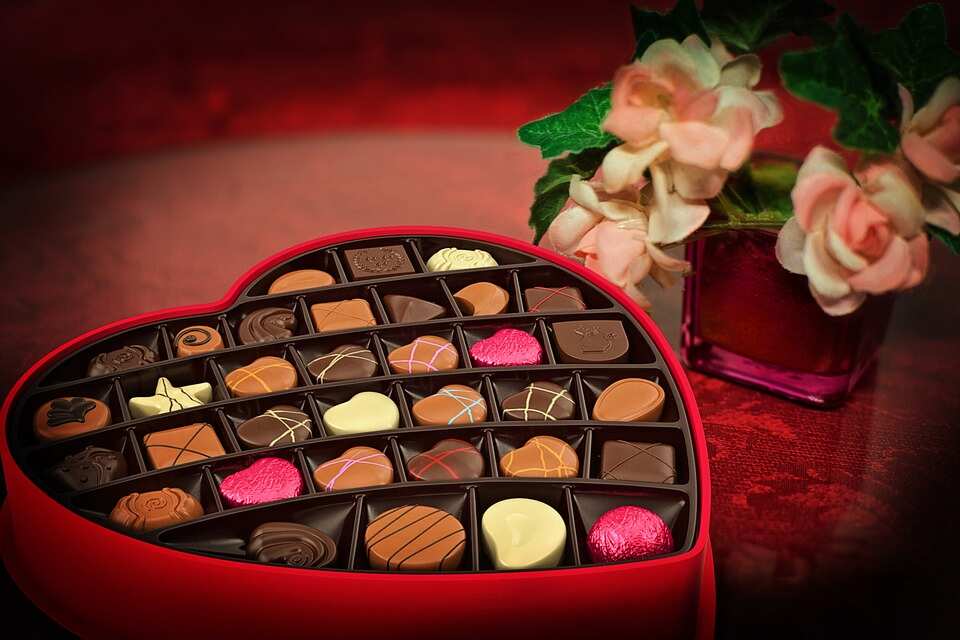 The sun may rise on the east for everyone else, but for me, it rises by my side each day. Good morning!
You are the sole reason for my happiness each rising day, wakey wakey babe!
My gorgeous wife is the trending hashtag in my heart every dawn. I adore you!
In my life, I have made many questionable decisions. Marrying you was the sole unquestionable choice. Good morning my flower!
My love for you is not blind. I am blinded by your beauty every sunrise! I adore you my dearest wife.
Deep love sayings for your sweetheart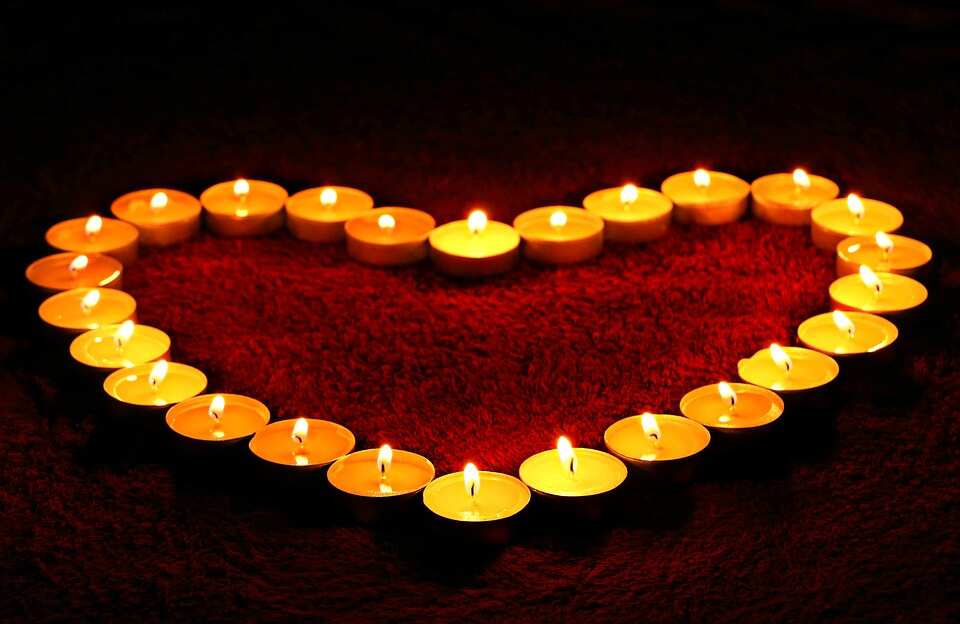 Our marriage is the symbol of pure, deep and long-lasting love. You are my great joy, my inspiration, my comfort and source of peace. You are the rock that keeps me going. I appreciate you this morning and each day of my life sweetheart.
You came into my life and gave it a complete turn for the better. Thank you for being the extraordinary sweetheart who makes my dream of true love a reality each dawn. This love message does not adequately express how much you mean to me. I deeply cherish you, honey!
Sometimes I lack love words to express how deeply I feel about you. You are my sunshine and my evening breeze. You give my life a new meaning. I adore you, sweetheart.
With every wave that comes, you have stood by my side. Words to express how much I thank God for you are few. Thank you for loving me deeply. Thank you for being the reason I wake up and work hard each dawn for our dreams to come to reality. Sweetheart, you are my everything.
My sweetheart, I promise to remain a supportive boyfriend. I will be there with you when you chase and achieve your dreams. I will uplift you whenever you are sad. My deep-seated affection for you will never fade. Rise and follow your dreams, my angel.
READ ALSO: Top 50 romantic missing you messages and quotes for her
Gud morning messages of love for your lady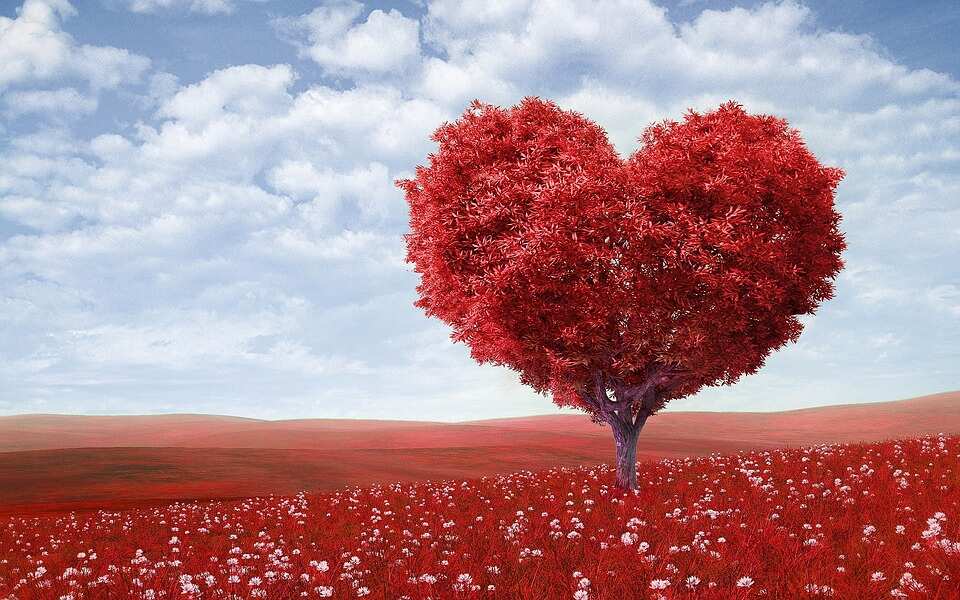 My beautiful lady, I woke up with you in my arms. That is what I want every gud morning to be like for eternity. Have a beautiful day ahead and remember that you are my gem.
They say that love is a matter of the heart. My heart chooses only you, and this adoration is renewed each day you smile. Gud morning honey!
May love and blessings shower you today and the days to come. May our love run deeper each day. May happiness and joy be upon us each day. Gud morning my love!
The favourite part of my day is your daybreak and goodnight kisses. Thank you for being the perfect lover and my best friend. Gud morning to my dearest wife!
I am always grateful to have you in my life. Thank you for making our relationship stronger each day. Gud morning my love!
New 2019 loving messages for your wife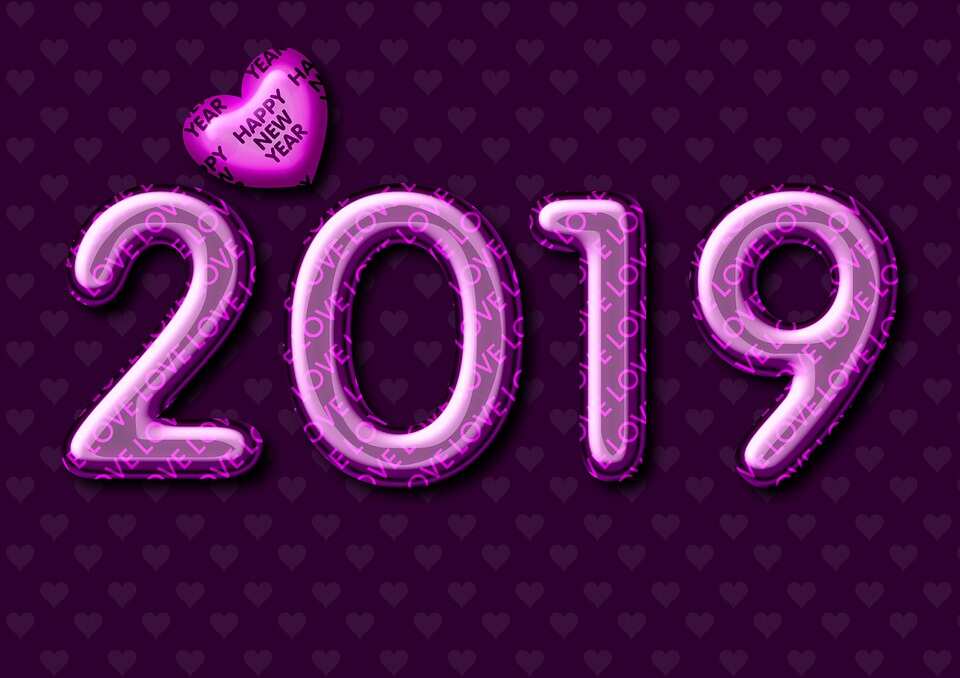 Hello my beautiful wife! I recognize and appreciate how hard you work for us to be at this point in our lives. Thank you for loving me this hard. May 2019 be our best year yet. Have a lovely day.
Your authentic essence fires up my soul and gives me joy and peace. Continue loving and supporting me through the new 2019. Together, we shall conquer the world. Have a divine day!
Your grace in our journey of marriage is astounding. Being with you each day is enough motivation for me to achieve all my new 2019 goals and dreams. My dear wife, I always thank God for you.
The shimmer in your eyes triggers my happiness and fulfilment in my life. Together, we shall achieve our new 2019 ambitions. You are precious to me, and I care deeply about you. Good day!
In 2019, numerous people have claimed that marriages are difficult. With you, the opposite is true. You are an amazing wife. May you have a happy day. See you later!
Top 5 good morning love messages for your beautiful woman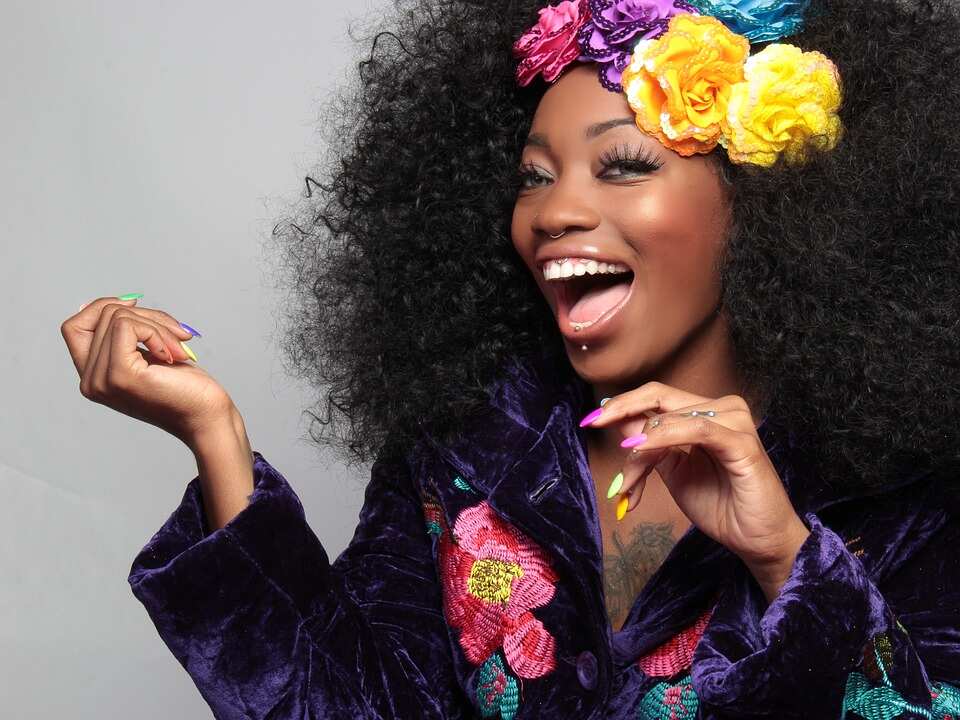 You have proved to me that love is indeed magical. Sometimes, all it takes for the magic to happen is your beautiful smile. I could spend hours each day admiring your sexy body. Have a great daybreak my precious!
A blissful break of day begins with you by my side. I am addicted to your smile. I cherish you my wife and may you have a great day ahead, my beautiful woman!
God's blessings are over you each dawn. Thank you for loving me despite all my flaws and shortcomings. I enjoy spending my nights with you. Good morning my beautiful woman!
I had a few minutes of meditation. I am confident that you are and have been my joy since I first met you. You are a beautiful woman. May good tidings follow you today and in the future!
God blessed me with a beautiful woman. She also has a beautiful heart that always loves and cares for me. I appreciate you, my flower. Have a blessed morning.
Morning coffee brewed with love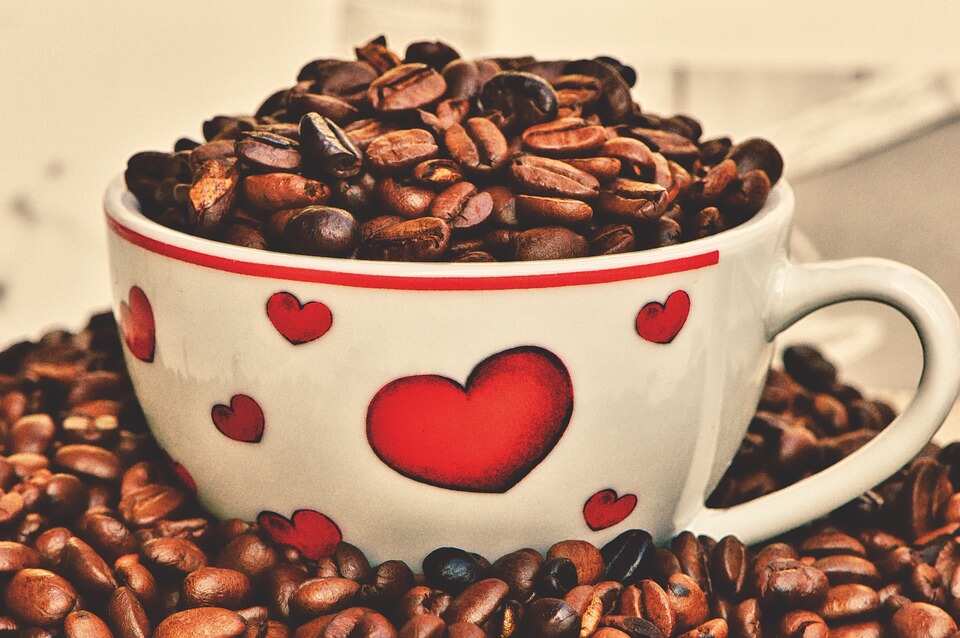 Some of the best moments that I have shared with you are over our morning cup of coffee. You challenge and inspire me. I will do great today because of your affection. Have a blissful morning my angel.
Each morning, I smell the coffee, and I smell you. I cherish your scent and aura more. I cherish you, honey!
I have realised that simple things are the real source of happiness. I enjoy assisting you in brewing our morning coffee. It allows me to admire and appreciate your beautiful body. I cannot wait to see you in the evening.
Nothing is as refreshing as sipping my cup of coffee next to you in the morning. I adore you, dearest. Enjoy your morning.
You are my coffee and cream. I adore and cherish you. Have a productive day babe!
Loving messages for her when you are far away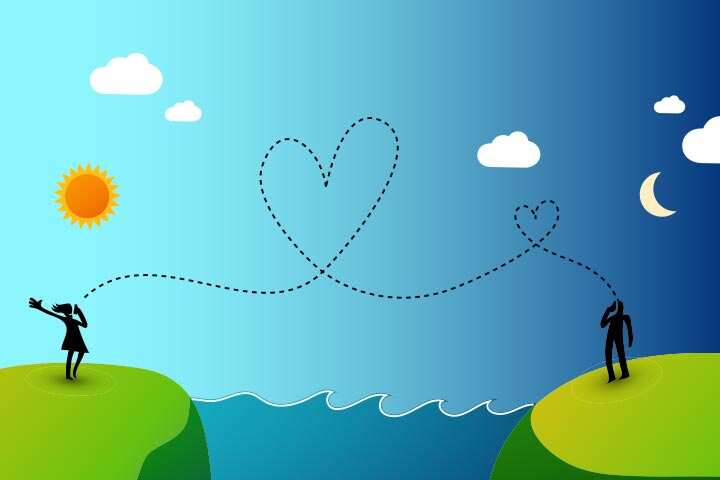 Each morning I look through the window into the city. I am overwhelmed, but I get comfort from knowing that we shall be reunited soon. Our love will conquer this distance. Being far away has made me realize how deeply I adore and cherish you, my wife. I think about you all the time. Good morning and see you soon!
I miss waking up to your beautiful smile and enchanting body. I miss our laughter and tender moments. I hope this message puts a smile on your face this morning. Though I am far away, you are my home. I will be coming home soon my angel.
I love you profoundly my gorgeous lady. You have taught me love and faith. My prayer this morning is for our love and bond to grow deeper despite being far away from each other. This is only temporary my angel. Soon, you will wake up in my arms.
When the heart desires, nothing can stop it. I feel a little crazy from being far away from the woman who owns my heart. Thank you for being an integral part of my life. As I head for work this morning, all I am thinking about is you and our union. I know you miss me too. I am coming home soon, angel. Have a fruitful morning!
You are precious to me. You are the reason I arise early each day. I feel lucky to have a supportive wife. Thank you for giving meaning to my life even when we are far away from each other. Thank you for being my inspiration and motivation. Good morning angel!
READ ALSO: 50 love messages for her from the heart
Funny good morning love messages for your dearest wife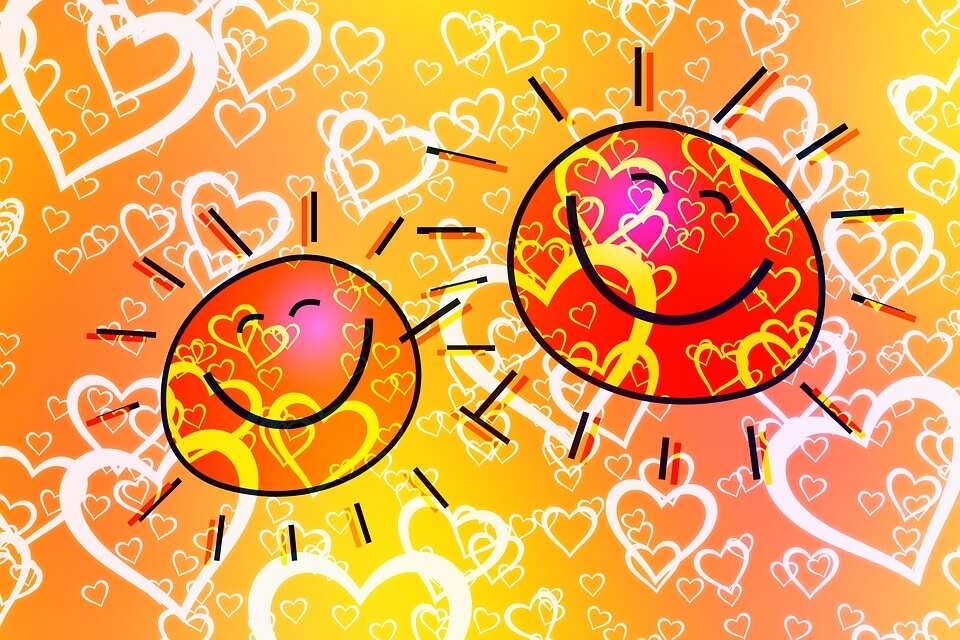 Good morning my dearest one! I desire to be the sole reason you look at your phone and smile each morning … then walk into a wall. Ouch!
My love for you is like a fart. I cannot hide it. Wake up my dearest and enjoy your day!
I truly love you, more than I do football. My team won the game last night. Good morning my dearest wife!
You, my dearest wife, are the sweetener in my tea. Wake up and face the day with the assurance that I will always love you.
As I was getting ready, I realised that my heart was missing. You have it. Worry not, I shall hold on to the smile you give me. Have a lovely morning my dearest wife, and keep my heart safe.
Best English love msg for her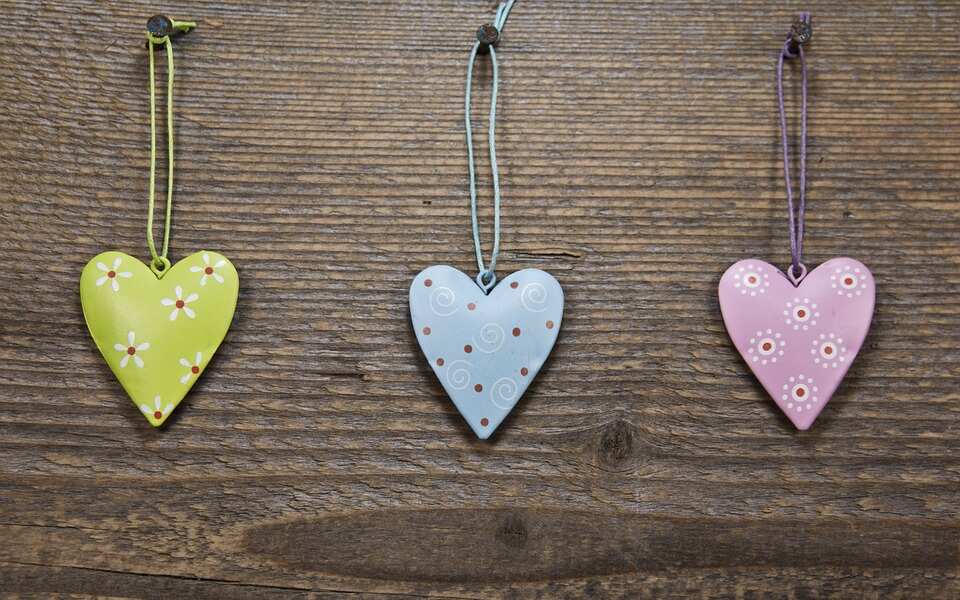 We chose each other on the altar as our family and friends witnessed. I would make the same decision today, tomorrow and the day after. I cherish you with all my heart. Have a beautiful day my angel and msg me when you get to work.
A love msg may not adequately express how I feel about you. Because of your love, I fight harder for my dreams and smile more. I am glad that you chose me. Good morning!
As a young boy, I desired to live in a palace. Now I realise that a big house with expensive things would not make me happy. With you I am satisfied. You turn the palace from a prestigious house to a home where I truly belong. Have a blessed morning my love and msg me as soon as you can.
Do you know why I feel powerful this morning? I am happy and content knowing that I make you smile and bring you joy. May this short msg let you know that you do the same for me. Keep smiling and enjoy your day.
I have a tender heart because of your love. The way you care for me and add value to my life makes me a better person. This short msg is to let you know that I sincerely appreciate you. Good morning my baby!
Husband passionate love words for your significant other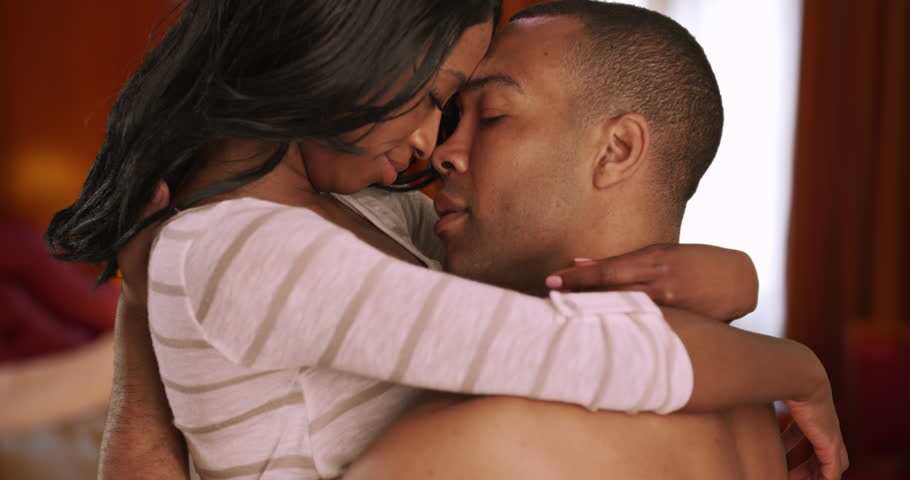 I desire to live a beautiful life with you alone. I dream passionately about you. I enjoy being your husband today and for eternity. Have a beautiful morning my love.
You have taught me that love has no limits. I love you unconditionally, beyond the description of words. I love the way you handle me passionately. I am blessed to be your husband. Have a fruitful morning and may you achieve your dreams.
I never knew I needed love and passion until I met you. I need you every day. Your love and support make me a better husband. I love you and enjoy your morning.
I am reminiscing about my love for you. Knowing that you love me, and that you will always be my greatest cheerleader makes me happy. Thank you for allowing me to be your husband. Have a lovely morning and see you later for a passionate night.
Sending a love quote or message to your wife is one of the best ways to keep her happy and feeling loved. Simple love messages require a little creativity and desire to express your true feelings. Send your wife one of these good morning love messages and enjoy a more loving and fulfilling relationship henceforth.
READ ALSO:
Top 25 love quotes for him from the heart
Short love quotes for him
Source: Legit.ng