Who is Celina Powell: birthday, age, alleged baby
Celina Powell is an American Instagram model who doubles up as a socialite. She is famous for her beautiful Instagram photos and controversial allegations that relate to hip hop stars like Snoop Dogg, rap star like Fetty Wap, Waka Flocka Flame, Offset, O'Shea Jackson among others. Celina Powell popular nickname is "Black Widow", and she once claimed to be carrying Offset's child (2017).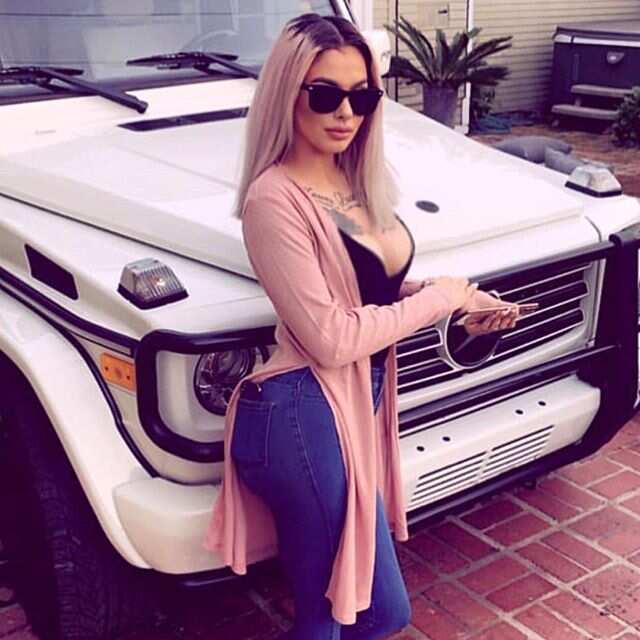 Celina Powell is a living example that fan love can turn out to be a real love affair with our favourite artist and celebrities. Apart from just meeting them, she has had the opportunity of having close acquaintances and even dating some of them. Just like most celebrity relationships, Celina is tied around numerous celebrity related allegations and controversies. Due to this, she has gained thousands of followers on her social platforms as people follow her relationship statuses, revealings, and drama. Check out the following information further:
Celina Powell profile summary
Celina Powell age
Who is Celina Powell?
Celina Powell baby
Celina Powell daughter
Celina Powell arrested
Celina Powell Black Widow list
Go ahead! We have covered everything you wanna know about this celebrity.
1. Celina Powell profile summary
Name: Celina Powell
Date of birth: 13th June 1995
Age: 23 years
Place of birth: Denver, CO
Zodiac sign: Gemini
Relationship: Single
Education: Wheat Ridge High School
Nationality: American
2. Celina Powell age
Can you imagine that Celina Powell is just 23 years of age? I mean, how many 23-year-olds have ever been involved with such a large number of celebrities and hip hop artists? She is the envy of most as she has had the opportunity to meet, converse, and befriend dozens of stars at a very tender age.
Celina Powell birthday happened to have fallen on 13th June 1995. This naturally makes her a member of the zodiac sign known as Gemini: a group of individuals recognised for their social and talkative nature. It is evident as her social skills have enabled her to be linked with top class stars in hip-hop, fashion, NBA, among others. Gemini's are also considered to inhabit some traits of being open and sociable. Powell is known for publicly talking about her past relationships with different stars.
3. Who is Celina Powell?
Miss Celina Powell was born and raised in Denver, Colorado, in the United States. Before earning her current limelight as an Instagram model, Celina was a student back in her hometown. She schooled in Wheat Ridge High School that is located in Colorado. Through her popular social media post and relationship with hip hop stars, Powell dubbed herself the name "Black Widow."
4. Celina Powell baby
If you are a fan of the hip hop genre group Migos, you probably have heard the news that Cardi B was accusing Offset of cheating on her. Guess who was one of the women involved in the allegations? The one and only Celina Powell AKA "Black Widow." After a viral leak of the Offset sex tape that was heavily rotated on various social media platforms, Cowell came out to allege that Offset is the father to her unborn baby.
During the last days of December 2018, Celina Powell pictures on her "alleged pregnancy" were shared through her social media platforms. She claimed that she was expecting a bouncing baby girl from her affair with Offset. According to the captured screenshot message, she went ahead to give her fans in-depth information even revealing the baby's name before being born. She named the baby "Karma Lee Cephus."
The caption reads,
I hope @offsetyrn & I work this out for the sake of Karma Lee Cephus.
Well if this shocked you, then welcome to Collin Powell history analysis of baby daddy's. Powell is known to have pulled the same stunt on hip hop rappers such as Fetty Wap and Chief Keef. She even went ahead to acknowledge this herself. Quoting her post, she said,
I know y'all like 'this b*tch done faked hella pregnancies' but this time there's NOOO doubt," Powell wrote. I can't wait to meet you, my angel.
Both Cardi B and Offset unanimously came out to say that Powell was just another "thirsty groupie who wants to extort rappers for their wealth by claiming to have their children." This significantly damaged Offset's reputation as he lost some of his fan base, corporate in business, and even almost lost Cardi B.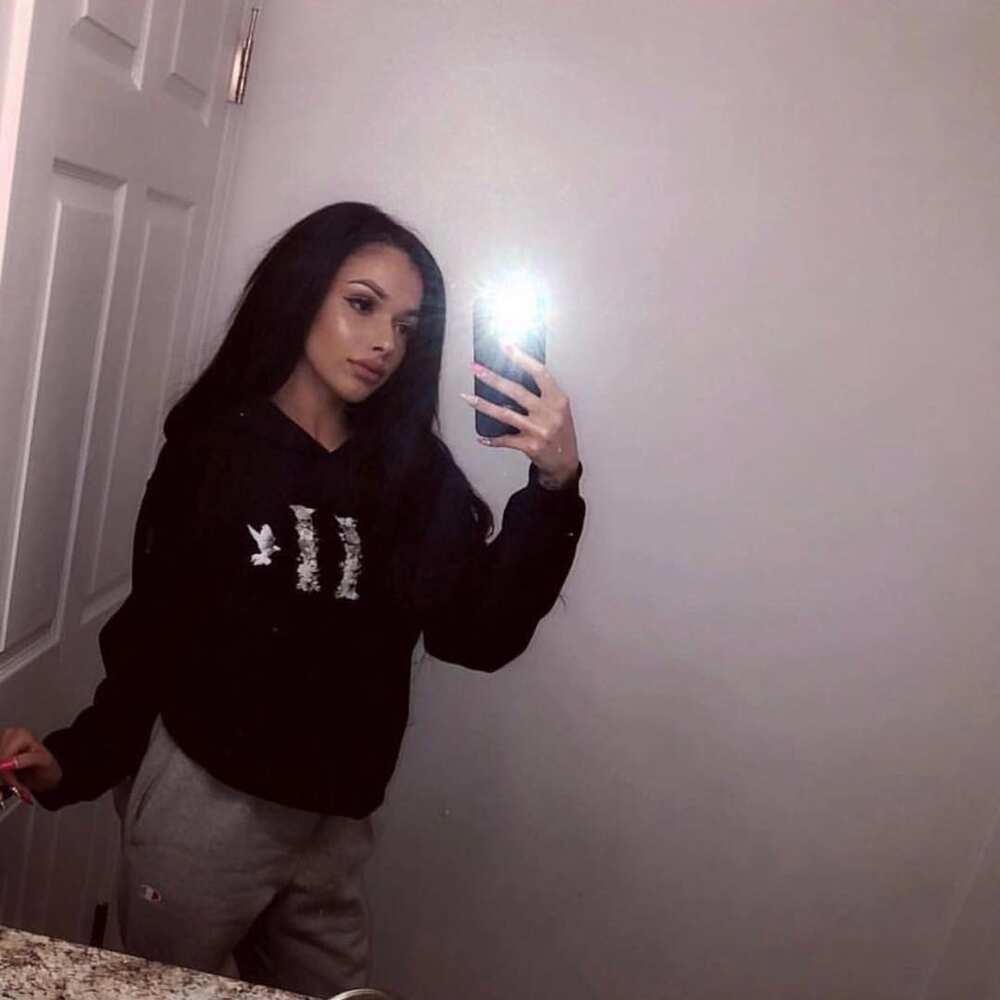 After the Offset allegation, Celina Powell went ahead to accuse the rapper Snoop Dogg. She said that Snoop has been cheating on her wife with her. She publicly posted many screenshots of conversations between her and Snoop Dogg. Powell accused Snoop by saying that they even met more than once in her Denver home and have exchanged numerous intimate photos. On Snoop's side, he never even talked about the allegations but promised to release his show named "Clout Chasers." The show focuses on "social climbers" of which Celina Powell was featured.
According to an article by Yahoo Lifestyle, Powell came clean and confessed that she was lying. She went ahead to explain how she plotted her framing of Offset. She doctored her friend's pregnancy documents that contain DNA lab reports.
5. Celina Powell daughter
After confessing that she was "joking," Celina Powell went ahead and gave birth to her child. She had the guts of naming her daughter after Offset's surname Kiari Kendrell Cephus. As a result, Powell's daughter is named "Karma Kiari Cephus." Powell went on Instagram and posted a photo of her with her newborn baby girl under a caption that says "Karma K Cephus."
6. Celina Powell arrested
30th December 2018 marked the date when the "Black Widow" was arrested. This happened to be on a Sunday. Did you know that bounty hunters were pursuing Powell? It is important to note that she is used to making her social media accounts such as Instagram private. This made it hard for cops to track her down.
The police got a lead through her rare public post of being the host of Aurora, Colorado gig at the Hubbly Bubbly Brew, a famous hookah lounge. As a result, the bounty hunters arrived before the event and strategically waited for her in the parking lot. When she was arrested, she was charged for having a bond of $61,000. Some of her crimes relating to the bond included traffic offences, police evasion, and shoplifting.
7. Celina Powell Black Widow list
The Black Widow has had quite a long history in relation to her acquaintance, relationships, and encounter with fame. These date back from 2015 and include a mix of American celebrities from fields of R&B, NBA, DJs, hip-hop rappers, and producers.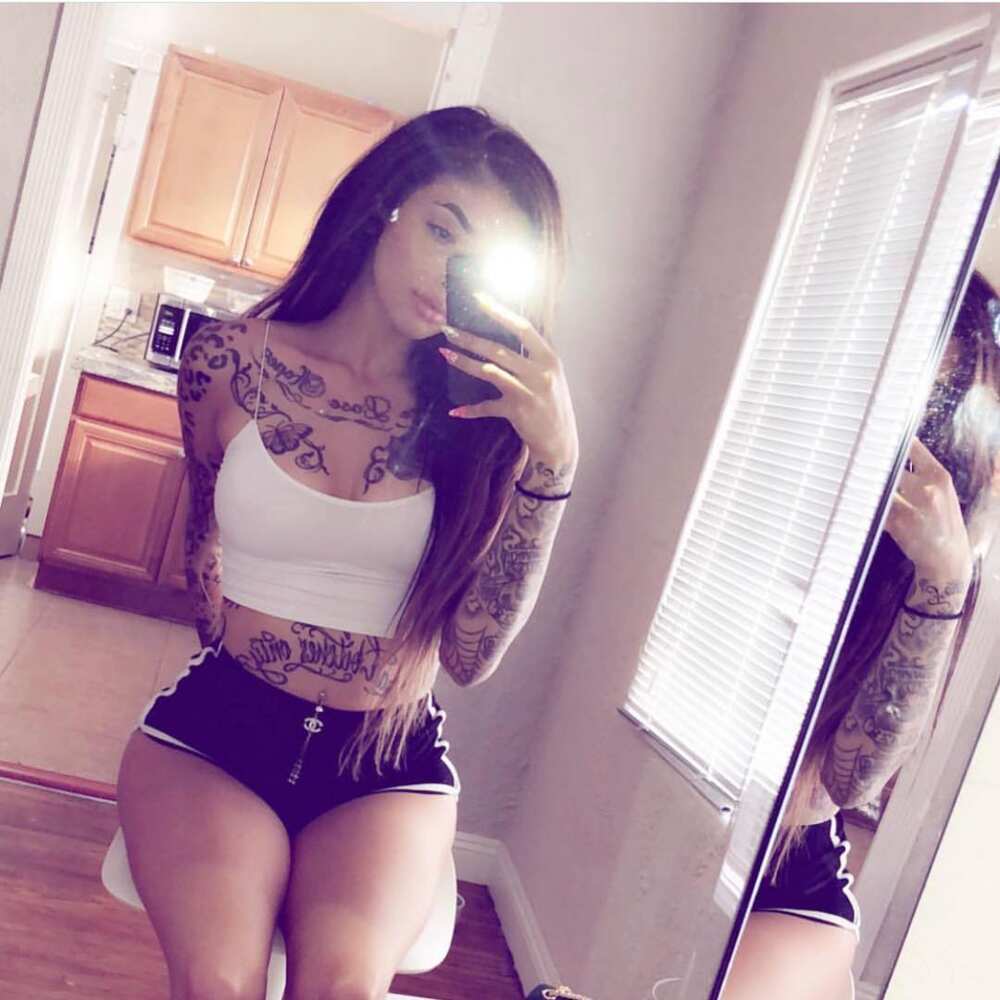 Here is the list of the "Black Widow" related controversies over the years:
Kid Buu — A famous rapper who had an encounter with Black Widow in January 2019.
Akon from August to October 2018
Aron Carter from July to September 2018
Adam Grandmaison from June to July 2018
Snoop Dog from April to August 2018
6ix9ine during March 2018
Offset baby mama drama from December 2017 to February 2018
Dj Akademiks in October 2017
Ferrari (Rapper) from August 2017 – September 2017
Tee Grizzley — April 2017
Fabulous — May-August 2017
Lil Pump — Black Widow exposed that she had no idea that Lil Pump was underage when they slept together March 2017
Waka Flocka Flame — He went ahead and got restraining order since Black Widow was stalking her after their breakup November 2016-January 2017
Fetty Wap — May to July 2016
Cash Out — February 2016
Swaa Lee — 2016
Dez Bryant — 2015
FatBoy SSE — 2015
O'Shea Jackson Jr. 2015-2016
Celina Powell and Dwight Howard – In 2015, she uploaded a photo of both of them in a hotel room.
Celina Powell is an American Instagram model known for her sexy pictures. She is also known as "Black Widow." This is based on her longtime list of relationship with various male hip hop celebrities where she is known for exposing information concerning their private relationship.
Source: Legit Newspaper