Rihanna is a Barbadian singer, songwriter, fashion designer, female entrepreneur, and an actress based in America. She is internationally known for her debut music album "Music of the Sun (2005)", "A Girl Like Me (2006) ", and "Good Girl Gone Bad" that contain her popular hit songs "Pon de Replay," Unfaithful," and "SOS." As a successful artist, Rihanna net worth is as a result of her passion, hard work, and consistency in the music industry.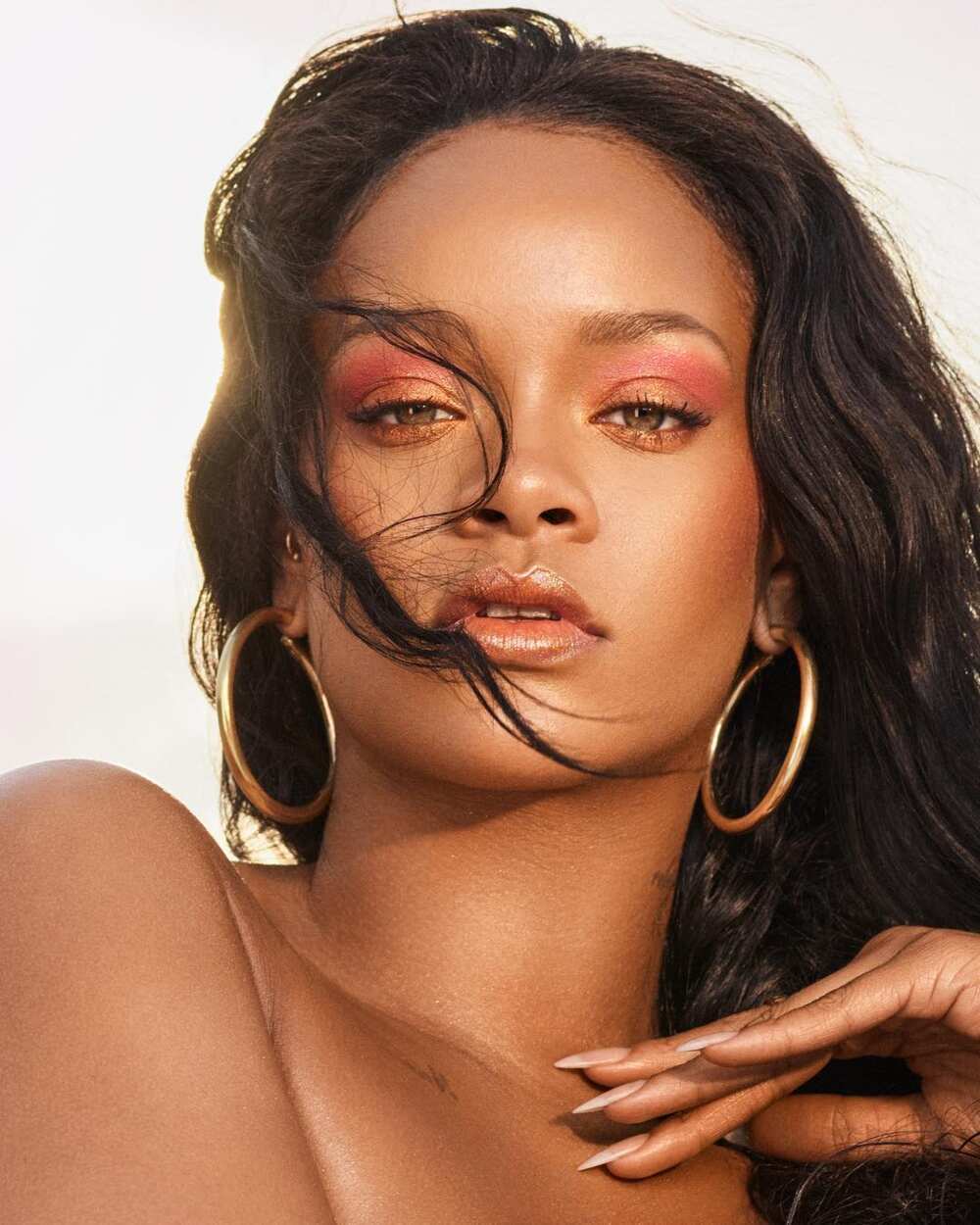 Talk about royalty in music, Rihanna is a reigning queen in the American pop and R&B music scene. Her strong vocals have enabled her to come up with several hit songs that have ruled our airwaves for decades. Her beauty has had Rihana being associated as a sex symbol in the world of pop and R&B. Something about her music delivery will have you craving for more of her songs. This is evident with her international broad fan base. Let us take a journey into her biography where exclusive details concerning her net worth, life before fame and music career are brought to the light.
READ ALSO: Aaron Rodgers net worth, car, house, girlfriend, is he married?
Profile summary
Real Name: Robyn Rihanna Fenty
Age: 31 years
D.O.B: 20 th February 1988
Zodiac sign: Pisces
Place of birth: Saint Michael, Barbados
Occupation: Singer, actress, businesswoman, songwriter, and fashion designer
Net worth: $210 million
Genres: R&B, Pop, Reggae, Hip hop, and Dance
Marital status: Single
Rihanna net worth
As one of the wealthiest Barbados singers based in America, Rihanna net worth in 2018 was estimated by Forbes to be at $210 million, in 2019, the star's net worth is estimated to be at $260 million. Her successful music album has been the major contributors to her net worth. These include: Music of the Sun (2005) that was certified Gold by RIAA, A Girl like Me (2006) that was certified "Gold" by Australian Recording Industry Association (ARIA) and "platinum" by RIAA, Good Girl Gone Bad (2008) that was certified platinum in many countries, among others.
How old is Rihanna?
Since February is considered to be a month of love, Rihanna happens to celebrate her birthday on every 20th of February. She was born in 1988; hence Rihanna age is 31 years. This makes Rihanna one of the most beautiful musicians in the age bracket of 31 years. Her age compliments her current type of music that has grown over the years leading to mature and well-crafted music by the queen of pop and R&B. So, where is Rihanna from? The beautiful singer comes from the country of Barbados.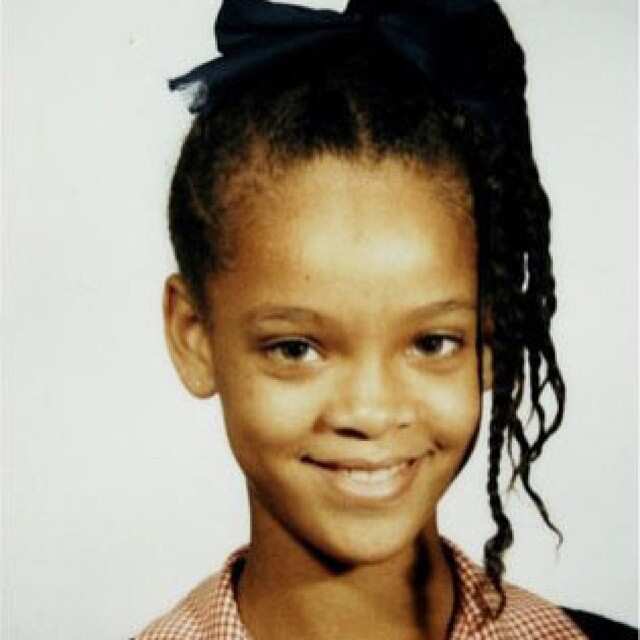 Rihanna full name
As a newborn beautiful baby girl, Rihanna real name is Robyn Rihanna Fenty. Her place of birth and origin is known as Saint Michael that is located in Barbados. Rihanna's mother, known as Monica Braithwaite worked as an accountant. On the other hand, Rihanna's father, Ronald Fenty, was a warehouse supervisor in Barbados. Concerning the star's ethnicity, she comes from a cross-ethnic family background (a mixture of Irish, Afro-Barbadian, and Afro-Guyanese ethnic).
Childhood family
Did you know that Rihanna has five siblings? Let me break it down for you. From her nuclear family, she has two brothers namely Rajad Fenty and Rorrey Fenty. Riri (Rihanna's nickname) has also two-half sisters and a single half brother (who were each conceived by different women that Rihanna's father was engaged in different relationships). Does Rihanna have kids? The R&B singer is not yet married and does not have children.
Rihanna before she was famous
Rihanna and her family resided in the capital city of Barbados that is known as Bridgetown. She lived with her family in a three bedroom villa. To gain their daily bread, the young lady joined his father in his business of clothes-selling. They could sell clothes to the residents from their clothes stall that was located on the streets of Bridgetown.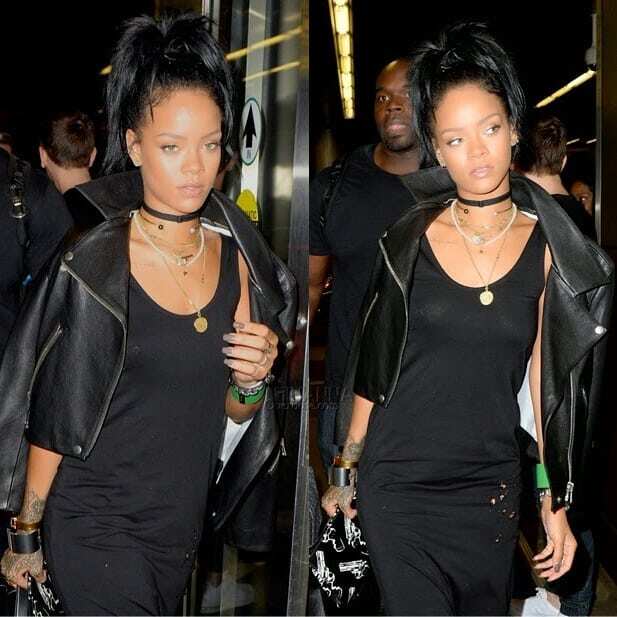 Rihanna's father was greatly addicted to hard drugs. As a result, most of her childhood was rough as the father was not providing all the necessary fatherly care for her and the family. Rihanna's father had a long time problem with alcoholism. He was also addicted to crack cocaine. This greatly affected her parents' marriage that latter contributed to separation.
At a very tender age, the star used to suffer from numerous migraines. Furthermore, Riri had to undertake multiple CT scans for doctors to try and diagnose her problem. At some point in her childhood, the doctors that were attending to her had believed that maybe Rihanna was developing a tumour in the head. When Riri turned 14, her mother and father decided to divorce. This was based on his father's addiction. On the positive side of the divorce, Rihanna migraines started reducing, and she recovered completely.
School life
As a young girl, Riri was enrolled at Charles F. Broome Primary School. Later on, she advanced to Combermere High School where she learned with some of the current two great hockey players in England. These include Carlos Brathwaite who is currently team captain of West Indies and Chris Jordan who plays for Sussex. Did you know that Rihanna was once an army cadet? The queen of pop had attended a mini military programme that was incorporated in her high school education.
During her cadet programme, she came to meet the famous Barbadian singer "Shontelle" who happened to be Rihanna's drill sergeant. Rihanna early life involved her listening to lots of reggae music while growing. This much inspired her passion for music. Her voice was quite charming from a tender age. The young lady was faced by a dilemma of choosing between her high school education or joining the music industry. She decided to follow her heart and ventured in the music career.
Vocal discovery
As a young, ambitious singer, Rihanna and two of her friends decided to come up with a music trio group. The other two girls were her classmates in high school. It was during the trio's audition that Rihanna's vocal talents were discovered by the New York producer (songwriter) Evan Rogers. Rodgers was greatly impressed by something about Rihanna style of singing and her entire aura.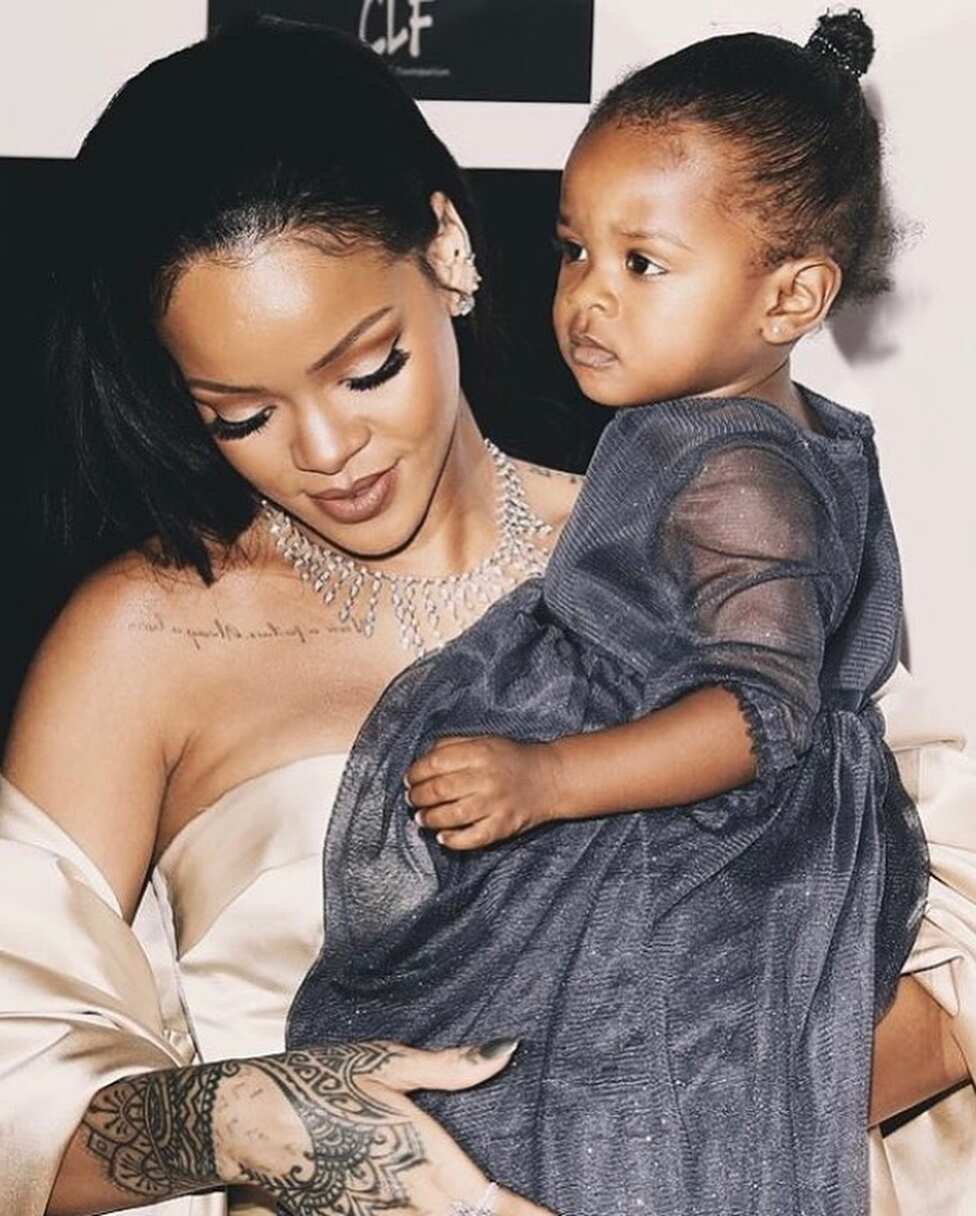 As a result, Rodgers scheduled a private audition for Rihanna in his hotel room while still in Barbados. In an attempt to impress Rodgers, Riri decided to audition using two hit songs that would complement his vocal codes. She sang the song "Emotion" by Destiny's Childs and complimented it with "Hero" by Mariah Carey.
READ ALSO: Stephen Curry net worth, endorsements, siblings, wife, height and weight
Evan Rodgers was highly impressed and later convinced Rihanna's mother about her daughters singing skills. This had Rihanna travel to the U.S to record some music demos to be dished to different music labels. She could only have time to record the demos during her school holidays. Some of Rihanna hit songs that were first recorded as demos include "Pon de Replay" and "The Last Time." She first became signed under Syndicate Rhythm Productions that belonged to Rogers and Carl.
Rihanna meets Def Jam Recordings
Def Jam's Jay Brown fell in love with Riri's voice from the first time she heard her demos. Later on, Jay-Z, who was the current new CEO of Def Jam, came to hear Rihanna's demo "Pon De Replay" and saw a star in her. As a result, Rihanna was invited for a musical label audition. This was in 2005. Jay-Z enabled Rihanna to get vocal coachings by Antonio "L.A Reid" who advocated for Jay-Z to sign Riri. Just like that, Rihanna signed a deal with Def Jam that would later result to 6 albums.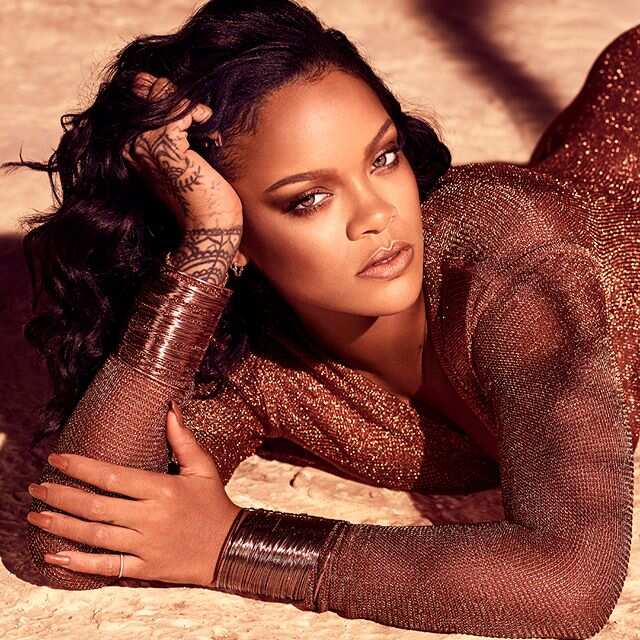 This was the genesis of Rihanna's stardom. It was also her travel ticket to the U.S where she lived under the care of Rogers and his wife.
First album
Rihanna's song "Pon de Replay" was launched in May 2005. This earned Riri international popularity and taking position 2 in U.S Billboard Hot 100, position 1 in Billboards category of Dance Club Songs, and UK Singles Chart. Her first album "Music of the Sun" was launched in August 2005 and was certified gold by RIAA. The debut album also became position 10 in Billboard 200. This earned over 2,000,000 international sold copies, 500,000 shipment units. This was a great contributor to Rihanna net worth.
Second alum
In April 2006, she managed to release her second album "A Girl Like Me." It was another successful worldwide project. It managed to lead in more than 13 different countries above position 10. She managed to make a total album sale of 115,000 during its first debut week. It, later on, became Platinum certified given to its success of more than 1,000,000 sold units. The album contained some of the famous Rihanna hit songs such as SOS, Unfaithful, We Ride, and Break It Off. As a beautiful lady, she also ventured in acting in the movie "Bring It On: All or Nothing" that debut in August 2006.
Third album
2007 to 2008 is the year we witnessed a "Good Girl Gone Bad." It is the name to Riri's third album that was a great success in Ireland, Brazil, Canada, and the UK. The masterpiece album was made by professional producers such as Timberland and Sean Garrett. In the UK, her song "Umbrella" was position 1 for 10 consecutive weeks that became the second highest record breaker ever since 1994.
Fourth to eight album
She later went on and released her 4th album "Rated R" in November 2009 that was another successful album. She was also a great advocate of Haiti Earthquake through her song "Stranded" that featured Jay-Z in her awareness campaign. In 2010, her popularity had her collaborate with the legendary rapper Eminem in the hit song "Love The Way You Lie." In 2016, she released her 8th album "Anti" becoming no.1 in US billboard 200. On May 30th, 2017, Rihanna gave her fans a reason to smile as she reported on working on her 9th album. December 2018 is the year that Riri confirmed that her album would be dropping this year 2019. Cannot wait!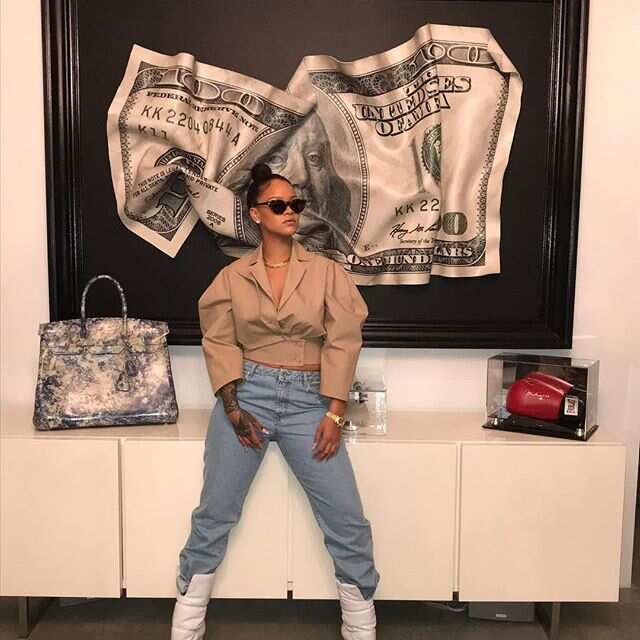 Rihanna has time and again proven that she is the queen of pop and R&B. Her strong vocals have had her travel from Barbados to the U.S after being discovered by Rodgers. Her unique voice had Jay-Z signing her to Def Jam label where she has been successful until now. Her rise to fame is a clear trail of Rihanna net worth of $260 million. 2019 is the year all her fans will be expecting her 9th album.
READ ALSO: Sarah Snyder bio: Age, parents, net worth, relationship with Jaden Smith