Ariana Grande bio: age, height, net worth, boyfriends
One of the greatest pop stars of our time, Ariana Grande, had a long way to her international fame and success. She went through ups and downs, but now she is among the best-selling and award-winning artists in the world. This bubbly pop singer is known and loved worldwide for her unique style and stage presence. Check out more facts about this inspiring woman!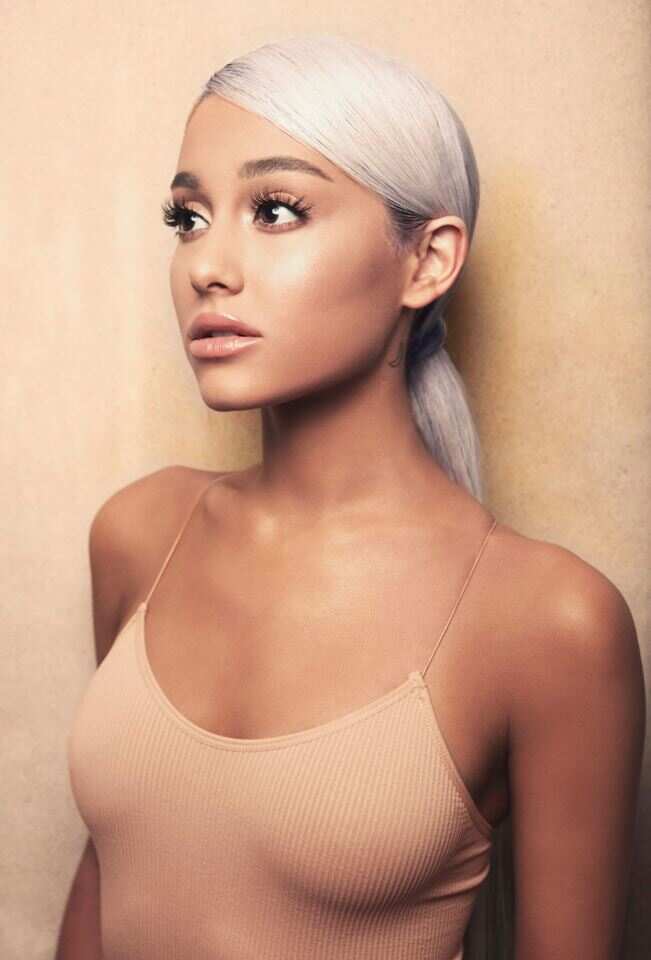 Ariana Grande never rests: she records new potential hits and goes on worldwide tours without a break. Her mind-blowing appearances on various award ceremonies and shows inspire other artists to become as famous and influential as Ari. The biography of this superstar will make you believe nothing is impossible.
Ariana Grande profile summary
Full name: Ariana Grande-Butera
Birthday: June 26, 1993
Age: 26
Height: 5 feet (1 m 53 cm)
Nationality: American
Birthplace: Boca Raton, Florida, United States
Parents: Joan Grande and Edward Butera
Siblings: Frankie Grande
Ariana Grande biography
The future superstar was born in Boca Raton, a city in the state of Florida. Her birthday is June 26, 1993, which means that currently, Ariana Grande age is 26 years old. She is of Italian descent and considers herself to belong to the Italian American ethnic group.
Her parents are Edward Butera, a graphic design firm owner, and Joan Grande, the CEO of communications and safety equipment firm "Hose-McCann Communications". The star also has an older half-brother, who is a producer and an entertainer. Ariana Grande brother is called Frankie Grande.
The talented girl has been involved in acting and singing since she was a child. She was always a part of school performances and had a goal to record an R&B album. When she got older, she was cast for a supporting role in the musical "13" on Broadway and sang at the jazz club "Birdland" in New York City.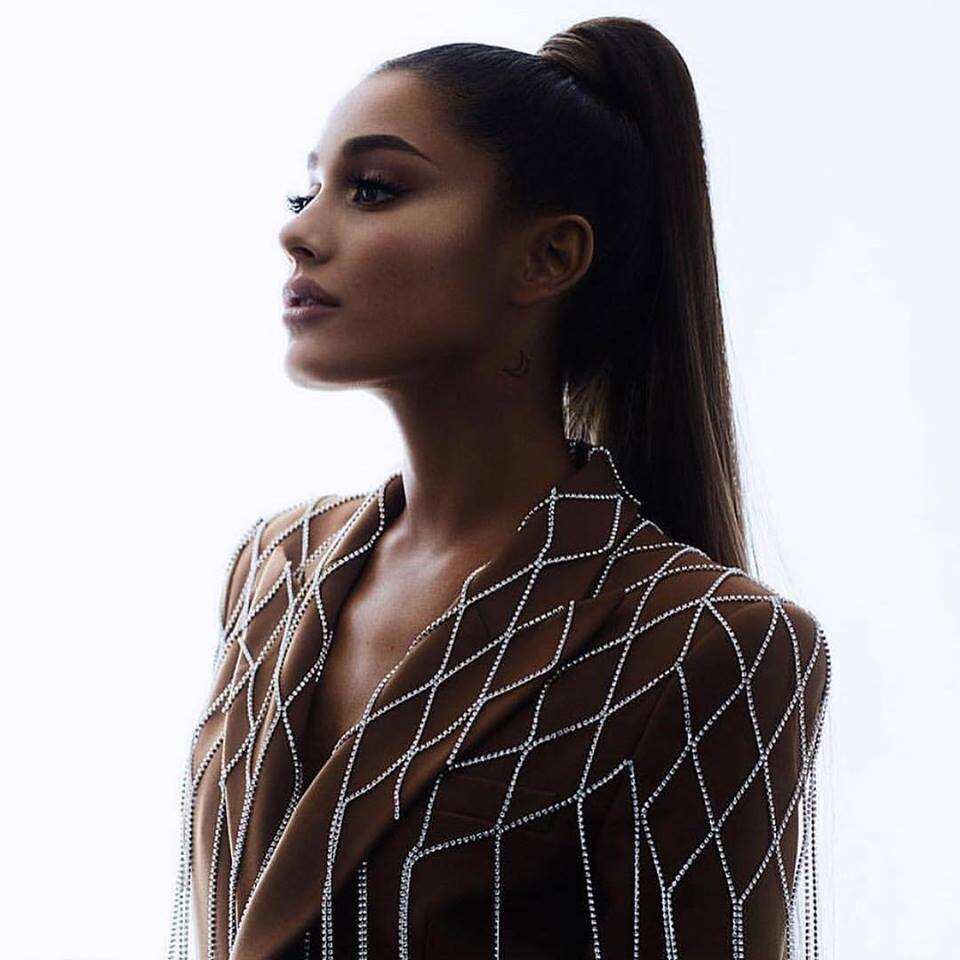 Her acting career took off when she got the role of Cat Valentine in the TV show "Victorious" on Nickelodeon. This appearance got her a huge fan base and the status of a teenage idol. After "Victorious" ended in 2013 after three years of running, she went on to star in a spin-off called "Sam & Cat". This was when the young celebrity made her choice between acting and music career, effectively choosing the latter.
The debut album "Yours Truly", influenced by 1950s pop music and R&B, came out in 2013. Since then, the promising artist has recorded four more albums: "My Everything" (2014), "Dangerous Woman" (2016), "Sweetener" (2018) and "Thank U, Next" (2019). All of them have become platinum. For her outstanding work and contribution to the modern music industry, she has received a lot of awards, including a Grammy award, a Brit Award, two Billboard Awards and three American Music awards. She also managed to become Billboard "Woman of the Year" in 2018 and the most followed woman on Instagram.
Ariana Grande hot pictures and new releases are always anticipated by fans who follow her online. In addition to this, Ariana Grande hair has become iconic, with a lot of fans attempting to replicate her famous ponytail.
How tall is Ariana Grande?
Ariana Grande height is widely believed to be around 5 feet, which equals 1 m 53 cm. However, to make herself look taller, she frequently wears heels during her performances and red carpet appearances.
Ariana Grande tattoo collection
The pop idol has a lot of tattoos on her body - at least thirty of them, and her fans are always eager to know their meanings. Here are some of the most prominent Ariana Grande tattoos:
Heart: When she was recording her debut album, the singer tattooed a little heart on her toe. It is difficult to get a glimpse of this drawing, but the star mentioned that she got it to celebrate the happiest and most enlightening year of her life and that this reminder will help her look back and never take anything for granted. By the way, she has more than one tattooed heart on her body and even a song with the same name.
"Mille Tendresse": On the back of her neck, the star has two words in French, which translate to "a thousand tendernesses". The quote comes from "Breakfast at Tiffany's", one of the singer's favourite movies.
"Bellissima": This art is a nice nod to the pop star's Italian heritage. Besides, "Bellissima", meaning "gorgeous", was a nickname given to the singer by her late grandfather. She has this tattoo on her left side, below the arm.
"Honeymoon": This tattoo appeared sometime around the "Honeymoon" world tour that the musician went on in 2015. It was named after her own song "Honeymoon Avenue" from her debut album. In addition to this one, she also got a Hebrew phrase inspired by Kabbalah faith tattooed on her finger.
"Baby Doll": Fans believe that this is another nickname for Ariana that her grandfather gave to her. The tattoo "baby doll" is on the exact same finger as "honeymoon".
"A": It may be obvious that the "A" is the first initial of the singer's name But in reality, it is deeper than that - she got this tattoo to show her appreciation for her best friend, Alexa. Dr Woo, the LA tattoo artist, painted this one for the star. Later, Grande got a Venus symbol on another finger, which was also done by Dr Woo.
Worker Bee: On the first anniversary of the devastating terrorist attack that took place after her concert, the singer got a worker bee tattoo behind her ear. The bee is the symbol of Manchester, and this way, she promised herself not to forget the victims of this tragedy.
Lumos: Ariana is a hardcore fan of Harry Potter, so she got a tattoo that says "Lumos", one of the charms that was used in the books.
Cloud: The musician uses cloud emojis very often, which indicates that she loves clouds. This was one of her matching tattoos with her ex-fiance, Pete Davidson. She got many more matching art on their bodies with Pete, even though they separated since then and some of the tattoos were covered.
"H2GKMO": After Grande's engagement to Pete Davidson, they got an "H2GKMO" acronym as a matching tattoo, which stands for "honest to god, knock me out". Unfortunately, after their separation, Davidson covered his tattoo with a black arrow.
The superstar has a lot of other inked drawings on her body, which are no less prominent. She got a "Court" tattoo as a tribute to her good friend Courtney, a lightning bolt behind her ear and the number 561 as her hometown area code.
She even has a few fictional characters tattooed, such as Chihiro from the anime "Spirited Away" and the Pokemon Eevee. Some of the Pete Davidson-related tattoos were covered, such as "reborn" replaced with an olive branch, or the name "Pete" on her ring finger covered by a black heart. She also has a large moon and stars art on her hand, some big leaves on her stomach, and the name of her dog Myron to honour his previous owner - her late ex-boyfriend Mac Miller.
Ariana Grande without makeup
The star uses a lot of makeup for her stage appearances, but in real life, she often puts on little to no makeup. Without a lot of it, she is just as beautiful.
It is hard to find a perfect example of Ariana Grande no makeup look, but in some photos, especially old ones, she is wearing less of it and we can appreciate how much of a gorgeous young lady she is.
Ariana Grande net worth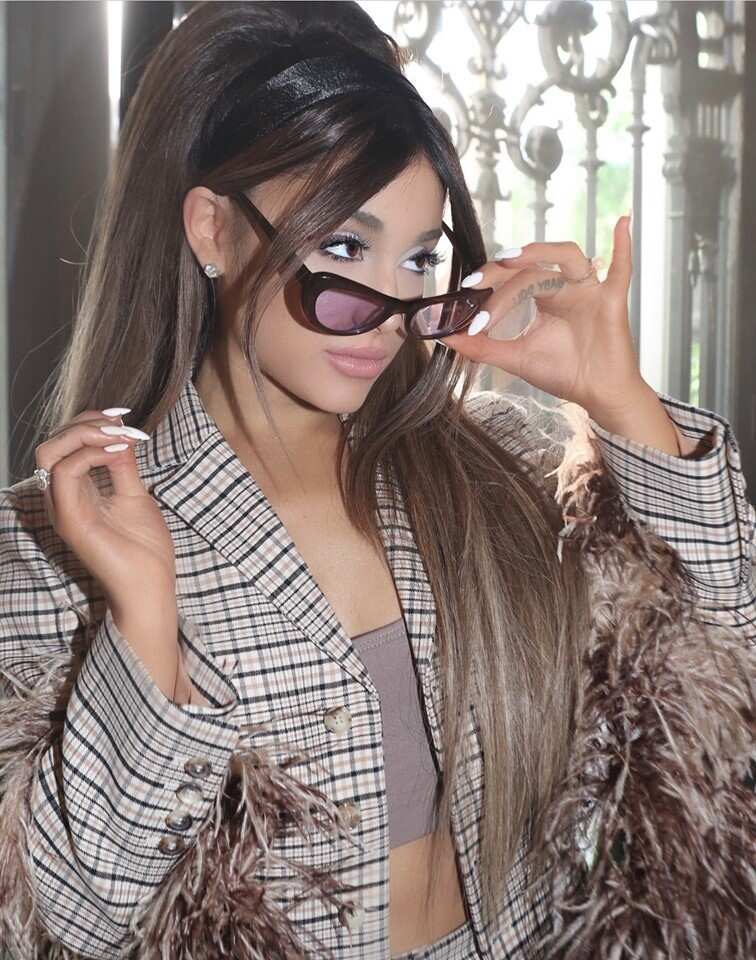 Since she is one of the most famous pop idols of our time, Grande is really wealthy and can afford a lot of luxuries, just like she indicates in her popular song "7 Rings". The website celebritynetworth.com indicates that her net worth is $100 million. It looks like this number is only growing as she earns new money from her tour sales, performances and endorsements.
Ariana Grande boyfriends
The star has had a rich dating history, and she is thankful for every one of her ex-boyfriends, as the world got to know when her super hit "Thank U, Next" came out. In this song, she mentions four of her exes: Sean, Ricky, Pete and Malcolm. So, we will give you insight into some of her most famous relationships.
Big Sean: Ariana met the rapper Big Sean in 2012. They started dating in 2014, and as they made their appearances on the red carpet ceremonies together, the media got interested in discussing their relationship. The musicians bonded over their work, as they recorded a lot of collaborations and wrote songs. They split up in 2015 because of their conflicting schedules but remained good friends. It was said in "Thank U, Next" that Grande wanted to end up with Sean, but he "wasn't a match".
Ricky Alvarez: This man was the superstar's backup dancer, and this is how their relationship started developing. He went on tour as a part of her team, and eventually, the media began suspecting that the two were dating. Ariana wrote some songs about Ricky, as she mentions in "Thank U, Next". Some of the songs about him are "True Love" and "Moonlight". However, in July 2016, the romantic union fell apart, even though the two were later seen hanging out as friends.
Mac Miller: Not long after her breakup with Ricky, Ariana started dating her good friend Malcolm James McCormick (known under his stage name Mac Miller), whom she knew since 2012. Ariana Grande Mac Miller union was closely observed by the media. Mac often went to his girlfriend's concerts and even performed together with her. Unfortunately for the two, their relationship became difficult to maintain, and they broke up in May 2018. Four months after their breakup, Mac Miller passed away from accidental substance abuse. The pop star was devastated when she heard about the death of her ex-boyfriend - no matter what, she still considered him one of her closest friends. She called him an "angel" in the lyrics of "Thank U, Next" song.
Pete Davidson: Finally, not long after her breakup with Mac Miller, the superstar started dating the comedian Pete Davidson. The whole fan base was eagerly expecting updates on their union. Only a month after their relationship became official, fans started asking "is Ariana Grande engaged?", as they spotted a ring on her finger. The new Ariana Grande fiance confirmed their engagement soon. The couple also moved in together in Manhattan, New York. However, Ariana Grande Pete Davidson relationship did not last long as the two split up in October 2018. In "Thank U, Next" the singer mentions that she is very thankful for Pete.
Currently, Ariana Grande boyfriend is unknown. There was a rumour that she was dating Mikey Foster, one of the members of Social House, with whom she released her new song "Boyfriend". Still, these were just rumours, and none of the parties confirmed them.
Ariana was also seen hanging out together with her ex-boyfriend Big Sean, but it looked like they just met up for friendly or business purposes. The star is busy with her career and is getting ready for the new tour, so she might not have a lot of time for dating, but she is still on friendly and nice terms with most of her exes.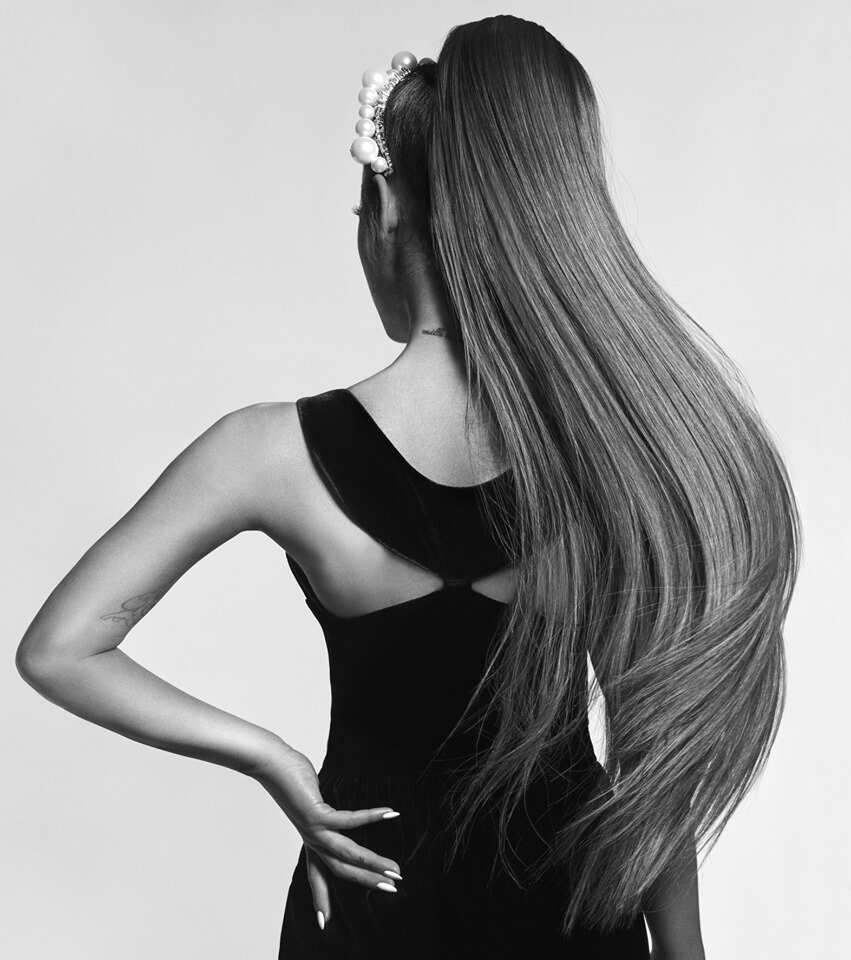 The pop idol Ariana Grande has made a great contribution to the modern music culture as her songs are known and loved by millions of fans. She is also a role model and style icon, and we hope that she will be happy and fulfilled in her professional and personal life.
Source: Legit.ng