Dr Dre net worth, age, wife and children
Dr. Dre is among some of the tycoons in the music industry. He is a legendary rapper, producer, and entrepreneur. He is also well known due to his work with other talented hip-hop artists and R&B singers such as Snoop Dogg, Eazy-E, Ice Cube, Eve, Mary J. Blige, and Eminem. He has also contributed to the successful careers of other artists such as The Game and Kendrick Lamar. Due to his notable career, Dr Dre net worth has continued to rise over the years.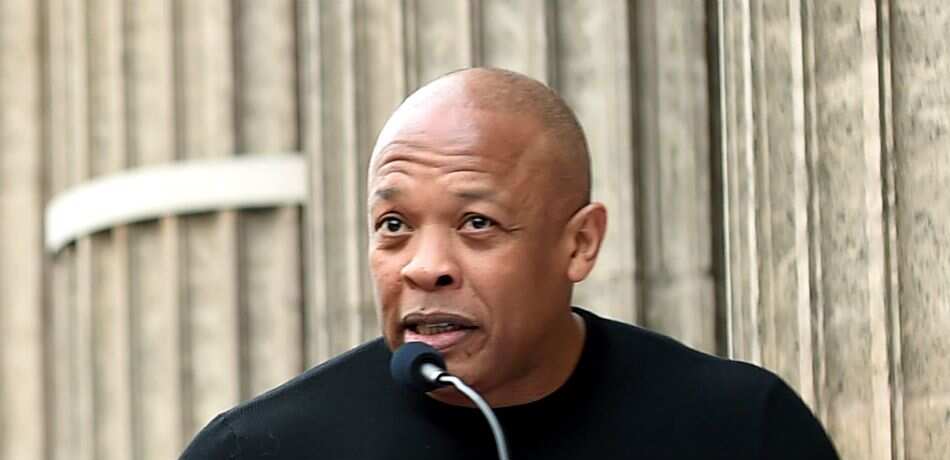 Throughout this article, we will have a look at the biography of one of the most notable faces in the music industry. We will discuss Dr. Dre net worth as per 2019, his current age, wife, and children.
READ ALSO: Travis Scott net worth, age, height, full real name
Dr. Dre profile summary
Full name: Andre Romelle Young
Date of birth: 18th February 1965
Age: 54 years
Birthplace: Compton, California
Net worth: $820 million
Profession: Rapper, producer, and entrepreneur
Nationality: American
Marital status: Married
Online presence: YouTube, Instagram, Facebook, and Twitter
Dr. Dre net worth
This legendary American rapper is well known for his entrepreneurship and excellent music career. He started as the producer of the N.W.A. rap group back in the '80s. It was the breakthrough that made him go solo in his music career. He earned 52 million dollars from selling some shares of his Aftermath Entertainment to Interscope Records. He acquired recognition as the 44th most earning person in 2004, at an estimated 11.4 million dollars.
It was from projects he had involved himself in such as the G-Unit and D12 album, and the single 'Rich Girl' by Gwen Stefani and rapper Eve. By 2012, Forbes had estimated his net worth to be $270 million. It was later increased significantly as a result of the sale of his Beats to Apple. Forbes recognised that the transaction was the "biggest single-year payday of any musician in history."
With such a track, it is only fair to speculate that he has a considerable net worth. As of 2019, Dr. Dre net worth is estimated to be $820 million.
Dr. Dre bio
He was born in Compton, California on the 18th of February in 1965. His birth name was Andre Romelle Young. His parents were Theodore and Verna Young who got married in 1964. They decided to give him the name Romelle after his father's amateur R7B group called The Romells. However, in 1972, his parents got divorced. Theodore moved on and eventually got remarried to Curtis Crayon. Theodore and Crayon had three children who are the late Jerome and Tyree, and a daughter called Shameka.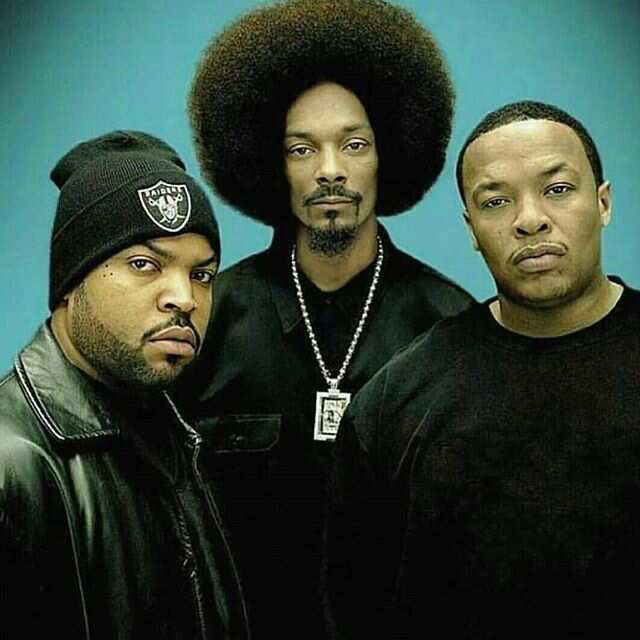 In 1976, he enrolled in the Vanguard Junior High School. The school was in an area prone to so much gun violence. Young, therefore, filed for a transfer from Vanguard Junior High School to the suburban Roosevelt Junior High School. During this period, his mother got remarried to Warren Griffin with whom she got four more kids. It meant that Young had acquired three more stepsisters and one more step brother called Warren G.
Later in 1979, he attended Centennial High School in Compton, but then transferred to Fremont High School in South Central Los Angeles because of his poor grades. He decided to try his luck and enrol in an apprenticeship program at the Northrop Aviation Company. However, given his poor grades, Young was unsuitable for the program. Due to all the changes in his family and school life, he found music as his only solace. Therefore, in the last of his high school years, he concentrated more on his social and entertainment experience.
READ ALSO: Ryan Destiny bio: age, height, ethnicity, parents, boyfriend, net worth
How old is Young?
Andre was born on the 18th of February in 1965. Therefore, Dr. Dre age as per 2019 is 54 years.
Dr Dre wife
The wife of Young is called Nicole Threatt. They got married in May 1996. However, given that Romelle is known to father other kids from different wives, there are always speculations about Dr Dre wives. It is true Young has kids with other women such as Cassandra Joy Greene. Despite this, his only wife is Nicole. Threatt is a legal practitioner who was previously married to the retired NBA superstar Sedale Threatt.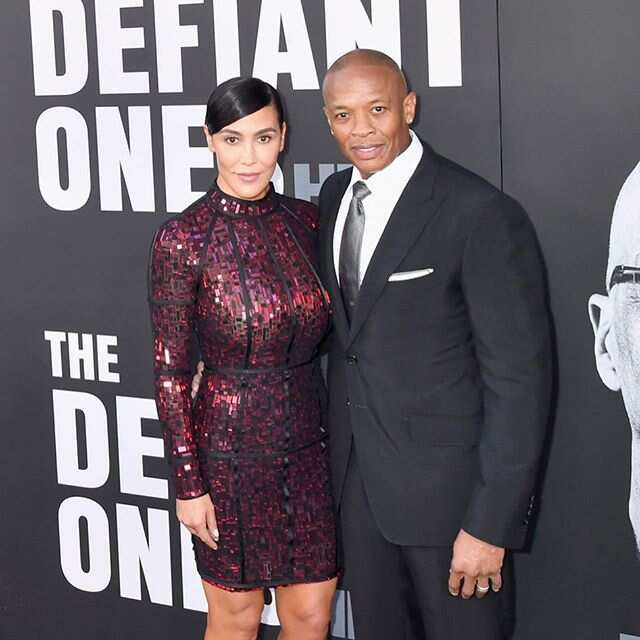 How many kids does Dre have?
Young is known to father a lot of kids from different women. It is alleged that majority of his fans believe that this unstable upbringing and changes in family ties have a lot to do with the many kids he currently fathers. Young has seven children with five different women. Of the seven children, four are sons, while the remaining three are daughters. Here is a list of Dr Dre kids:
Curtis Young Dr. Dre son
Curtis is the first born of Young. He was born on the 15th of December in 1981. His mother is Cassandra Joy Greene. However, he was not brought up by his biological father, Romelle. Instead, he grew up with his mother and stepfather. One thing that stands out is the fact that he took after the shoes of his biological father. It is because he also ventured into music, and especially rapping.
Given that most rappers have rapping names that they usually want their fans to remember and acknowledge easily, Curtis also acquired a new name for himself. He went by the rapper name Hood Surgeon. After twenty years of not knowing his biological father, he met with him. One can only imagine this emotional first encounter.
La Tanya Danielle Young
La Tanya is one of the daughters of Romelle. She was born in January 1983 by Lisa Johnson. La Tanya is the first daughter of Romelle.
Tyra Young Dr. Dre
There is little information about this daughter of Young. She seems to have managed to keep her personal life very private.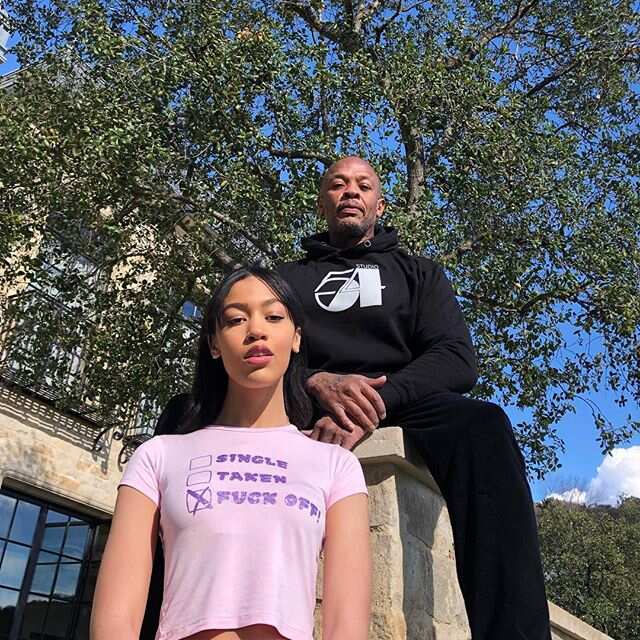 Andre Young Jr.
Andre was the son of Dr. Dre and Jenita Porter. He was born in 1988. In 1990, his mother Jenita sued the father for child support. However, he later passed on at the age of 20 in 2009 due to drug abuse. It was after conformations that he had overdosed on heroin and morphine.
Marcel Young
Dre is also said to father a son called Marcel with Michel'le. Marcel was born in 1991 by the singer and a talented vocalist of Ruthless Records and Death Row Records Albums.
Truice Young
Truice Young is one of the kids of Nicole Threatt. He is their first son who was born in 1997.
Truly Young
Truly Young is the second born of Dr. Dre and Nicole Threatt. She was born in 2001. Truly is the youngest daughter of this mogul.
It is pretty evident that Dr. Dre is insanely talented. His music career mixed with his entrepreneurial culture has contributed so much to Dr. Dre net worth of 2019, which rests at $850 million. Aside from working on solo projects, he has also intervened to nurture and drive music careers of so many talented rappers today such as Eminem and The Game. Since he has made quite a big name for himself as a rapper, entrepreneur, and producer, fans cannot help but anticipate what more he has to offer in the future.
READ ALSO: Stitches rapper: age, height, net worth, wife, tattoos, death rumors
Source: Legit.ng