Have you watched the thrilling Wynonna Earp series released in 2016? If so, you may have had the opportunity to see the talented Dominique Provost Chalkley in her role as "Waverly Earp." Dome, as some call her, is a famous thespian and dancer in the American industry whose career has grown over the years to become one of the most popular actresses.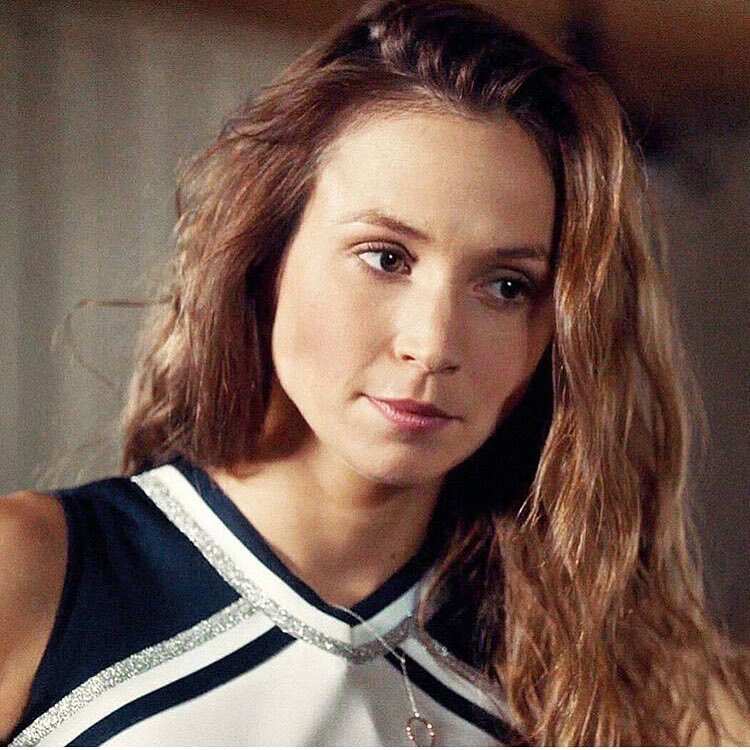 Born in Bristol England on 24th March 1990, the American-Canadian has been able to tame her ascent. She can now speak fluent American English. Dominique Provost-Chalkley is a hardworking woman who has put her career on the forefront. Her fans are waiting to see her feature in more films and television series.
Dominique Provost Chalkley profile summary
Name: Dominique Provost Chalkley
Date of birth: 24th March 1990
Place of birth: Bristol, England
Citizenship: British
Ethnicity: White
Dominique age: 29 years
Nationality: Canadian-American
Height: 1.63m
Weight: 52 kg (114 lbs)
Net worth: $500,000-$1 million
Occupation: Actress, singer, dancer
Marital status: Single
Dominique Provost net worth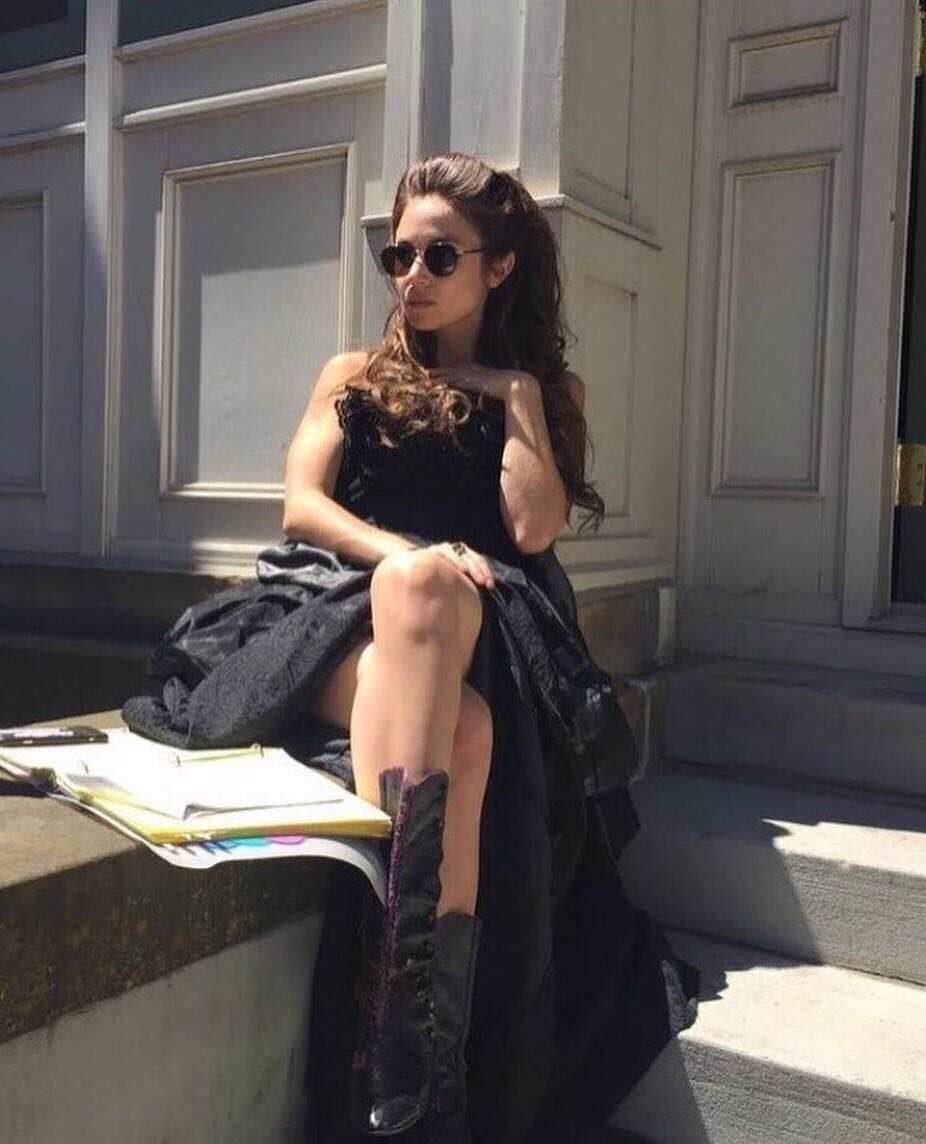 The actress's net worth ranges from $500,000 to $1 million. She has accumulated her wealth from various promotions, endorsements and importantly her acting career.
READ ALSO: Emma Glover bio: age, measurements, husband, children
Provost career
At the age of four, the beautiful rising actress was already dancing. She however perfected her dancing and acting skills after enrolling at the Laine Theatre Arts at the age of 16 years. In 2008, she made her first appearance on a TV series "Britannia High" as a dancer alongside actors such as Georgian Hagen. It became her starting point to featuring in more films and television series. Her debut to stardom was however the television series "Wynonna Earp" which she began in 2016. Provost played a gay role as "Waverly Earp." This series gave her a good share of the audience who became curious about her sexual orientation and generally her personality. There are other movies, and television shows that Miss Chalkley has starred in over the years.
Films
She has acted in various films, among them are the following:
The Seasoning House
IMDb rating: 6.1/10
It was her first thrill feature film in 2013 where she starred as "Vanya."
Avengers: Age of Ultron
IMDb rating: 7.3/10
It was a Marvel comic released in 2015. Dominique acted as "Zinka" in the movie. This movie hit the box office accumulating $1.405 million.
READ ALSO: Emily Wickersham bio: age, height, measurements, net worth, husband
Beautiful Devils
IMDb rating: 5.9/10
The movie was initially released on 22nd March 2017 where Dominique played the role of "Emmy."
The Camilla Movie
IMDb rating: 6.7/10
Elle Sheridan was the role Dominique played in the movie. It was released on 26th October in Canada.
Buckout Road movie
IMDb rating: 6.4/10
It was released on 24th November 2017 with Dominique acting as Cleo Harris alongside actors such as Michelle Mylett (Becky) and Danny Glover (Dr Powell).
Television series
The midnight Beast-It is a British comedy /musical released on 6th July 2012. Jenny was Chalkley's role on the "Boyband" episode.
Murdoch Mysteries
IMDb rating: 8.1/10
Provost made a guest appearance on the series as Elizabeth Atherly in 2016.
12 Monkeys
IMDb rating: 7.7/10
She was Arianna in the movie in the "Mother" episode in 2017.
Neverknock (2017)
IMDb rating: 5.5/10
It is a horror movie involving young friends who ignore the advice of a local urban agent. They later unveil a creature known as Never Knock who uses their worst fears to terminate them.
Separated at Birth (Terri Marshall)
IMDb rating: 5.8/10
The movie is about two people separated at birth and raised in two different environments. They, however, find their way back to each other.
Dominique Provost-Chalkley age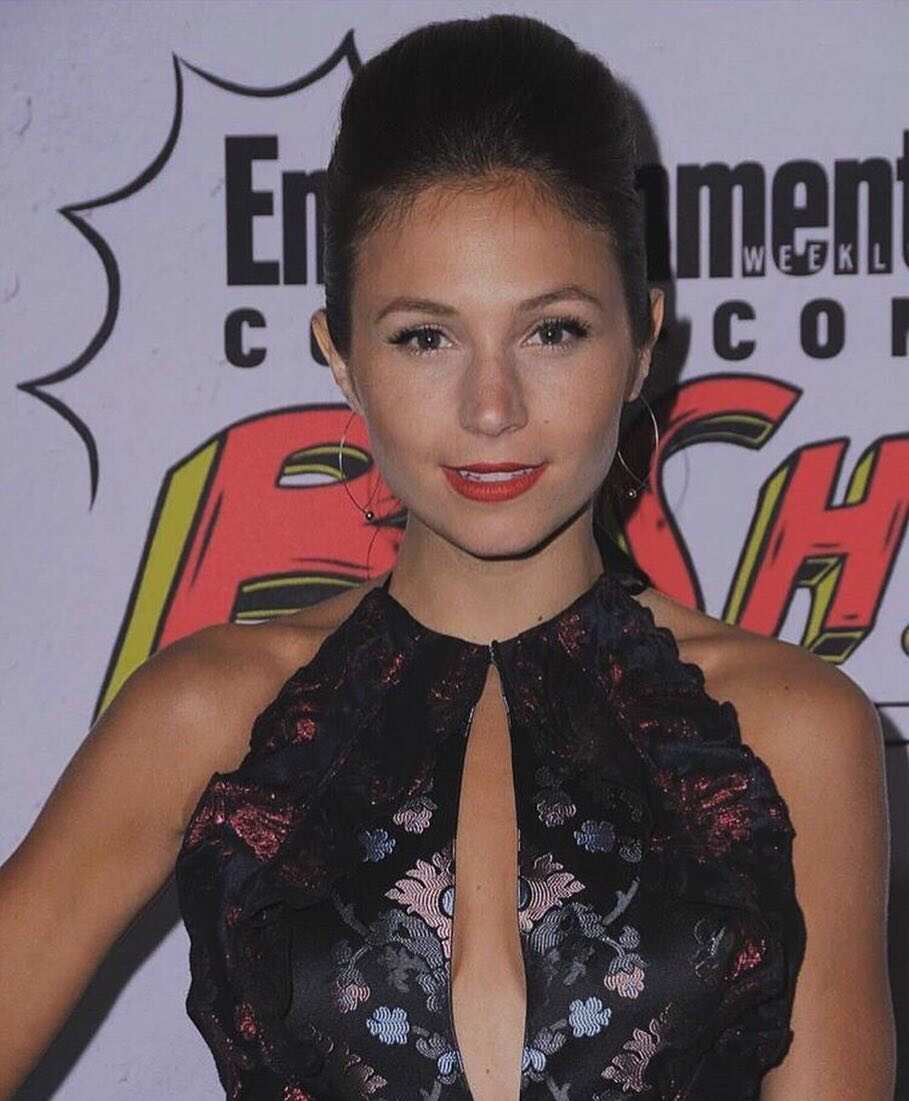 How old is Dominique Provost Chalkley? The stunning brown-eyed dancer is 29 years old. It is thus safe to say we can expect more from the promising actress who has shown a lot of thrill and potential from her past films.
Dominique Provost-Chalkley measurements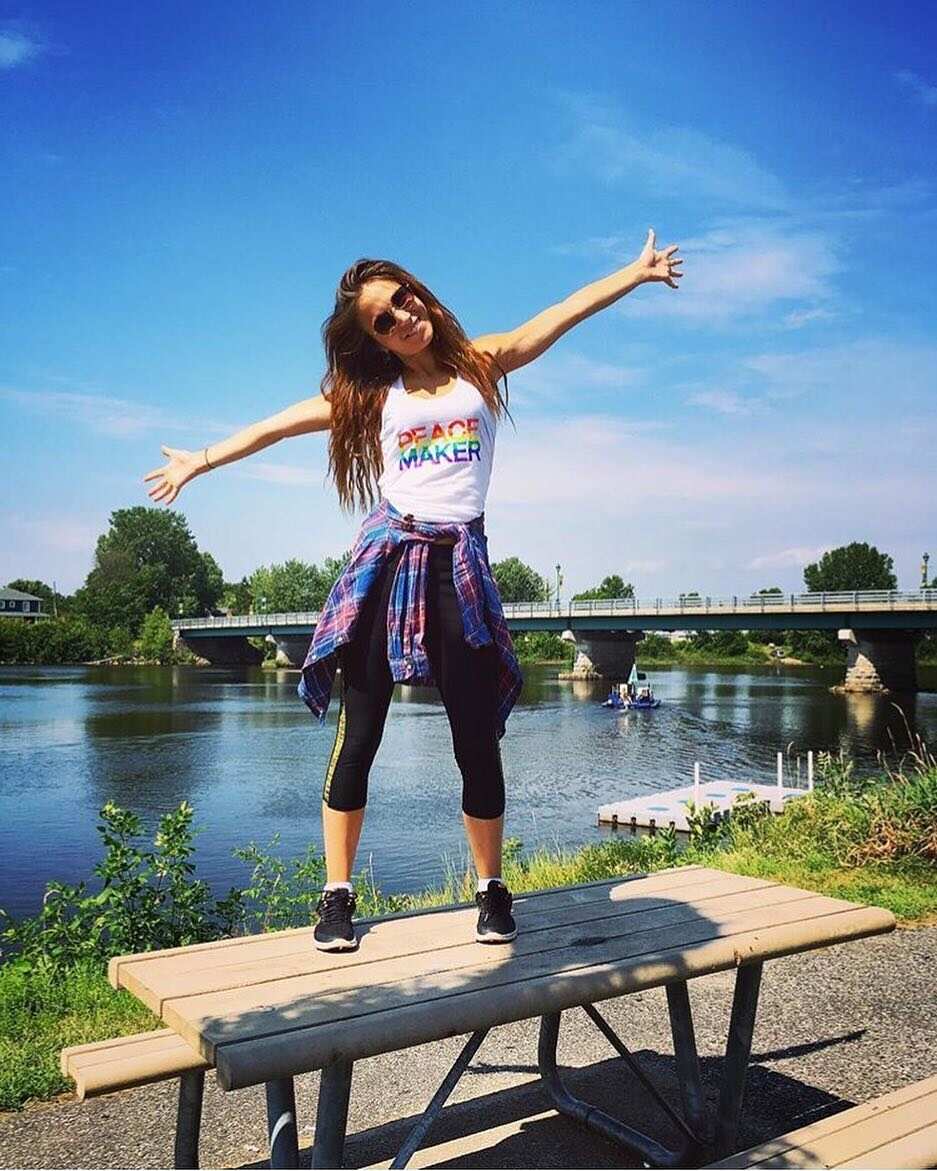 Dominique Provost-Chalkley height is estimated to be 1.63 meters with a weight of 52 kilograms and an American shoe size of 8.
Is Dominique Provost-Chalkley married?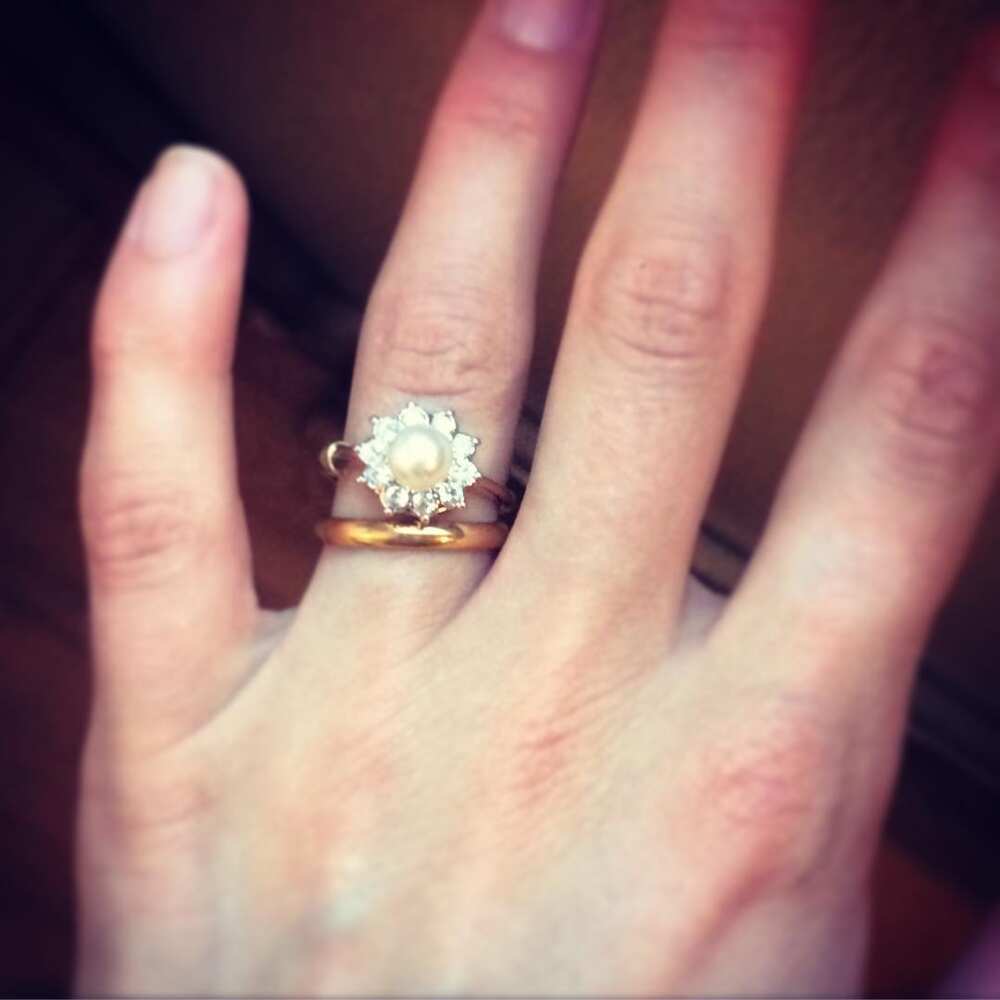 The lovely actress is not known to showcase her love life publicly. However, she is not married neither does she have any kids. There are nonetheless a few records of her past relationships. Lego Champ was Dominique Provost-Chalkley partner in 2013, and there was also a British singer Max Milner, with whom the actress dated in 2012. There were however gay rumours concerning the actress.
It was after Katherine Barrell and Dominique Provost-Chalkley screen kissed in an episode of the series Wynonna Earp. Dominique Provost-Chalkley gay stories are false. Provost is straight as proved by her past relationships with males. She also described Katherine Barell as a very close friend. It seemed very weird to screen kiss, but they both had to put their act together and do as the script required.
Provost brand endorsements
Dominique has over 222k followers on Instagram, over 101k followers on Twitter, more than 12k Facebook followers and friends and an official website. Her social media is thus a productive platform which she has used to promote the brand "Greens your colour Bottle." It is a recycling establishment for water bottles to conserve the environment.
READ ALSO: Brooke Langton bio: age, measurements, husband
Chalkley charities
Chalkley established her organisation "Start the Wave" which is eco-friendly. The organisation aims to bring about positive change in the community. She has used her profound social media accounts to disseminate the objective of the organisation.
Wynonna Earp series won The People Choice Award for best Sci-Fi, and as part of the cast, Provost-Chalkley also won Canadian Screen Awards in 2019. Dominique Provost-Chalkley knows her way around her skill and talent, and this has led to her rapid growth in the industry. Her charisma on Wynonna series has made her hit the tabloids and celebrity magazines. Her net worth is also expected to increase as she continues with her acting career.
READ ALSO: Model Demi Rose Mawby bio: age, height, boyfriend, before and after photos