Lyn-Z Way biography: age, net worth, marriage, career, controversies
Lyn-Z is a popular musician and artist. She is best known for being the bassist in the American country group called Mindless Self Indulgence (MSI). Lyn is also known for her trademark schoolgirl outfits, power-packed onstage performance and crowd surfing during concerts.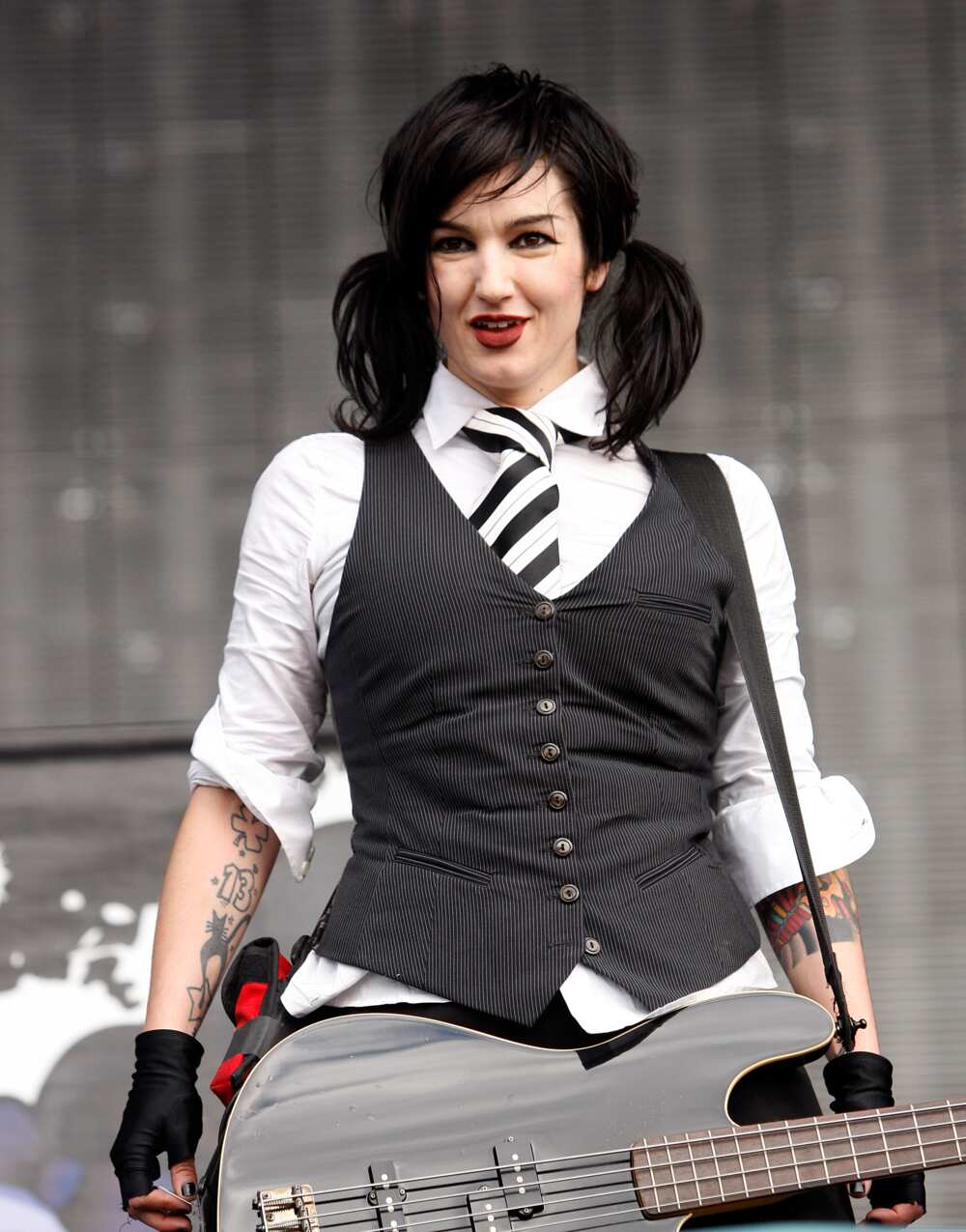 Lindsey Way is known not only for being the member of MSI, but also for marrying the lead vocalist of the rock band My Chemical Romance (MCR) Gerard Way.
Profile summary
Full name: Lindsey Ann Way (née Ballato)
Date of birth: May 21, 1976
Age: 45 years (as of 2021)
Place of birth: Dunoon, United Kingdom
Height: 5 ft 7 in (170 cm)
Children: 1 (Bandit Lee Way)
Profession: artist, musician
Net worth: $1-5 million
Lyn-Z biography
Lyn-Z was born on May 21, 1976, in Dunoon, Scotland, UK, as Lindsey Ann Ballato.
How old is Lindsey Way? As of 2021, Lyn-Z age is 45 years.
There isn't much information regarding her parents; she stated that she was adopted and had French and Indian ancestry. She has one sister named Amy Greene.
Education
As for her education, Lyn-Z Way attended Pratt University, where she graduated with a degree in Fine Arts and Illustration.
Music and art career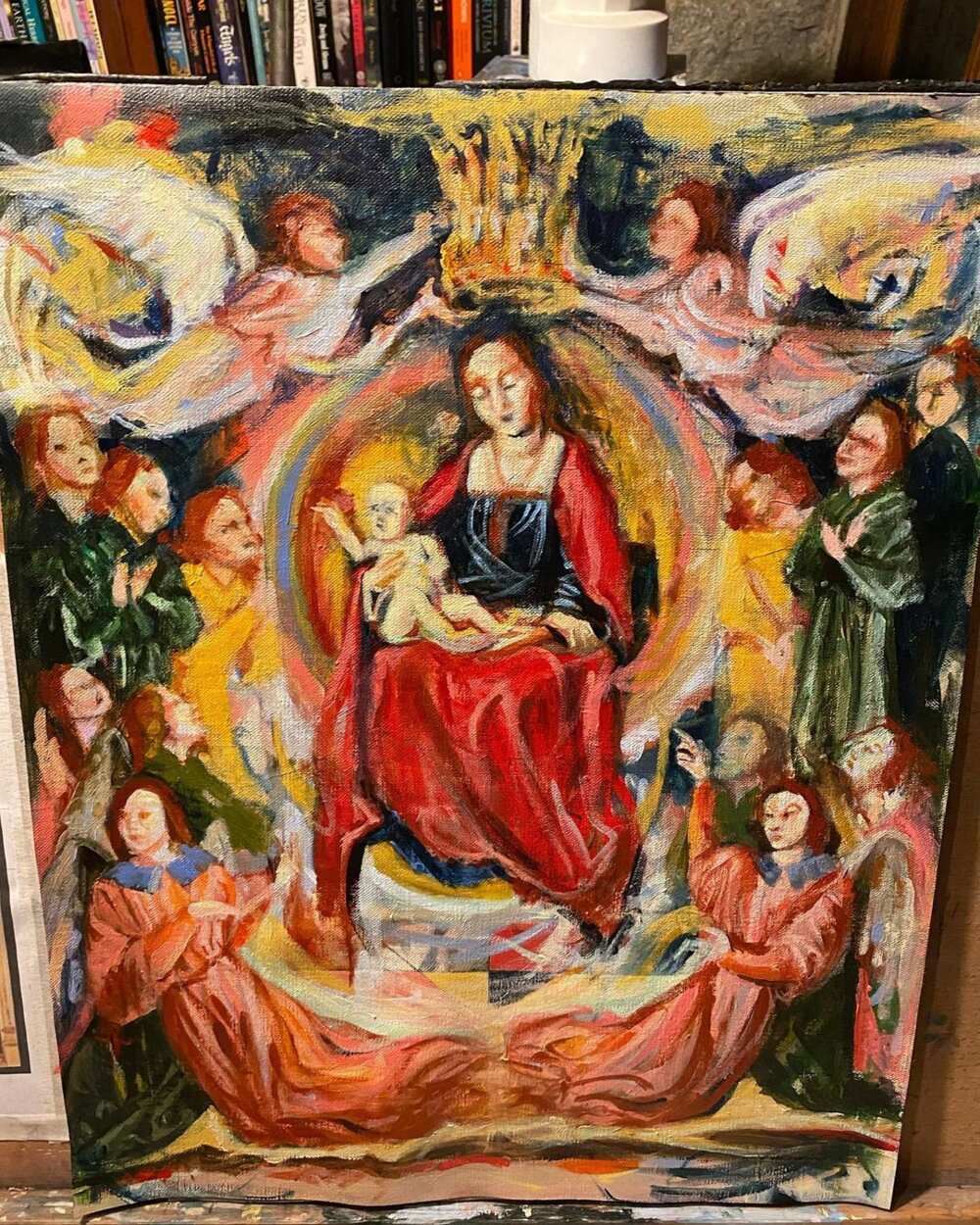 Before becoming a musician, Lindsey Ballato first worked as a window display artist and served as an assistant to a famous painter, Ron English.
She then joined a Dolly Parton cover band named Beg Yer Parton. Later in 2001, the singer auditioned and was selected to start her career as Mindless Self Indulgence bassist.
Mindless Self Indulgence is a New York City-based electro-punk band that was formed in 1997. Their music has a mixed style, including techno, hip hop, breakbeat hardcore and punk rock.
After joining the band, Lynz Way became more famous as a result of her magnificent live stage performance. She often appeared wearing school skirts and fishnet stockings, which made her look unique among the band members.
Lindsey is still the bassist for the band, although they have been on a break since 2014.
Besides music, Lyn has dedicated her time to art, as she contributes to various exhibits across the U.S. In 2010, she presented her original artwork titled HUSH at the Dark Science Gallery.
On December 11, 2010, her website was launched, exhibiting a gallery of her work. She also contributed one of her works to the South Park Fifteenth Anniversary Art Exhibition at the Opera Gallery in New York.
Personal life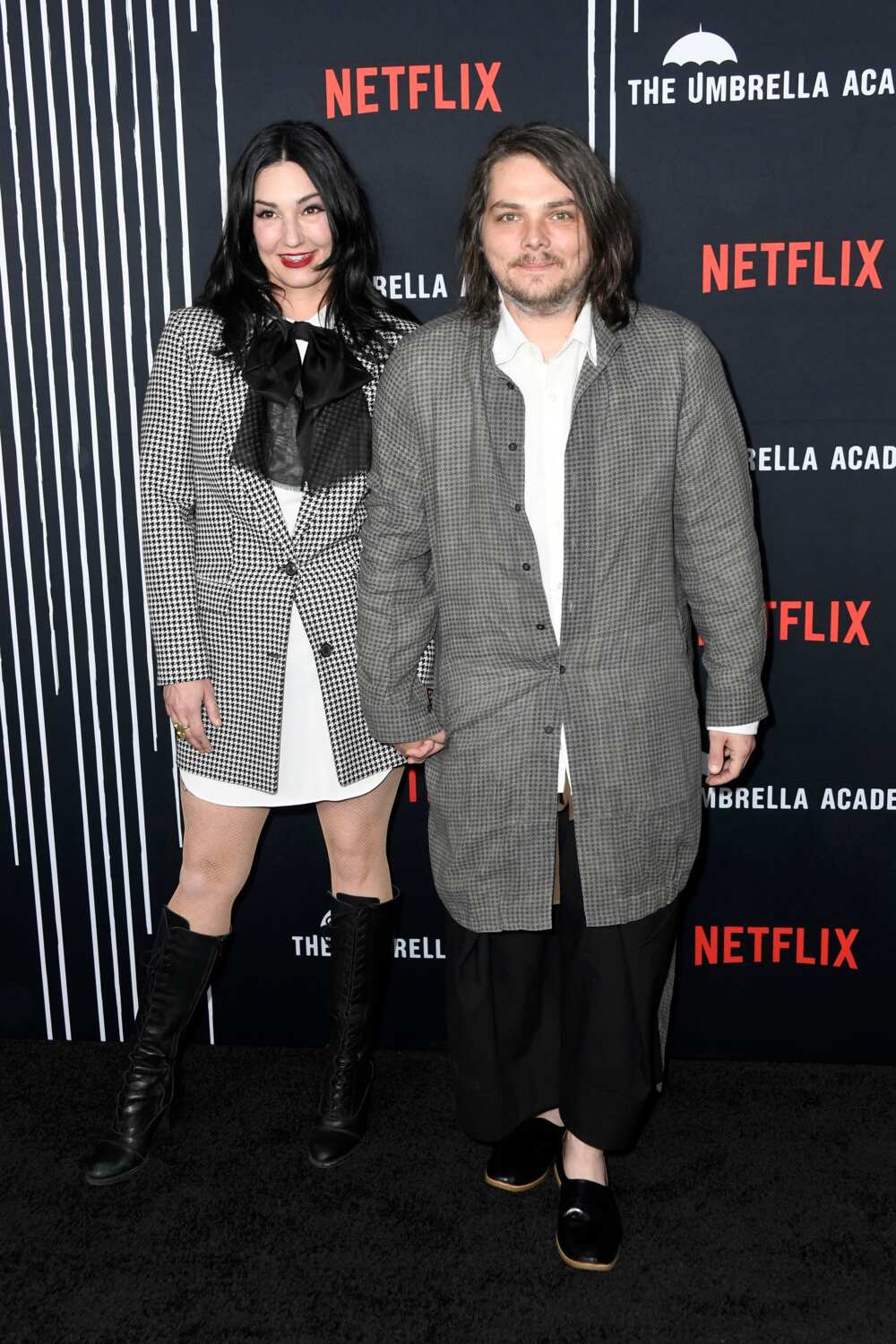 Lyn is married to Gerard Way. Gerard is best known for being the lead singer of MCR, as well as the writer of a popular comic book Umbrella Academy.
Lyn-Z and Gerard Way met during a tour project called Projekt Revolution organized by the late singer Chester Bennington, who invited several bands to aid him in his tour.
Gerard's MCR. and Lyn-Z's MSI also happened to be among the many invited bands. With just four months into the relationship, the couple got married on September 3, 2007, backstage during the end of their Projekt Revolution tour.
The wedding was performed by Live Nation's touring staff, who also happened to be an ordained minister. Gerard Way and wife currently live in Los Angeles, California. They have a daughter, Bandit Lee Way, born May 27, 2009.
Lyn-Z net worth
As of 2021, her net worth is guesstimated to be $1-5 million. Her primary source of wealth is from her work as an artist and singer.
Controversies
Lyn-Z has not been involved in any recent scandals. However, comments about her have been made on social media as a result of the content she posted on her Twitter account.
On October 9, 2019, she admitted in a tweet saying that she is an honorary member of the lesbian club.
"My first love was a woman. My first serious relationship was with a woman, and so was my first long term relationship."
Social media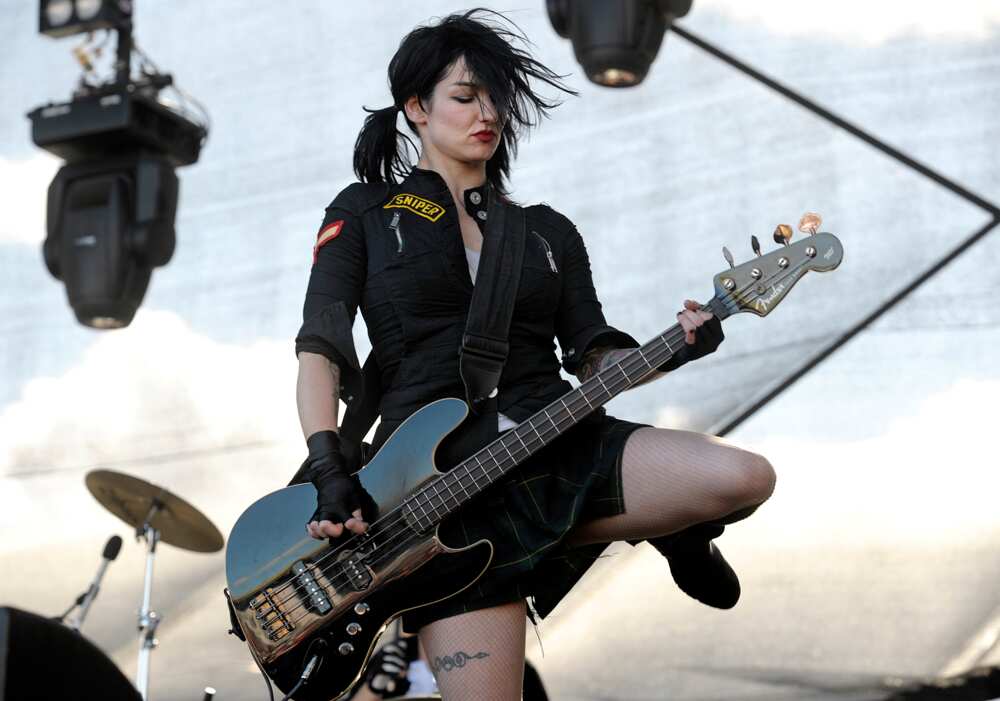 Lyn enjoys an incredible presence on Instagram, @xlindseywayx, with a massive following of over 260k. Her Twitter account, @lynzway, has 270k followers.
Lyn-Z became known for high-energy performances in which she often jumps into the audience. She is one of the renowned female bassists who has wоrkеd hаrd tо асhіеvе the ѕuссеѕѕ shе іѕ еnјоуіng tоdау.
READ ALSO: Shane Madej biography: age, height, girlfriend, net worth, Unsolved
Legit.ng recently published the biography of Shane Madej. Shane is an American actor, producer, and writer best known for his work at BuzzFeed. Shane's BuzzFeed career began in 2014. He has produced hit videos such as Dogs Watching TV and What Does Your Birthday Say About You? • It's Personal for the entertainment company.
Shane has made a name for himself in the entertainment industry. He has made appearances in TV series such as The Hot Daga, The Try Guys and S.W.A.T.
Source: Legit.ng