Chris Pratt net worth, age, height and weight
Hands up to all ladies if you ever thought of eloping with Chris Pratt to a very far country, raise a baby and play the guitar together. I know most of your hands are up. Chris Pratt is an American born actor, and one of the highest ranked in Hollywood. He has appeared in several movies which have made him popular all over the world. Chris Pratt net worth majorly comes from his roles in films.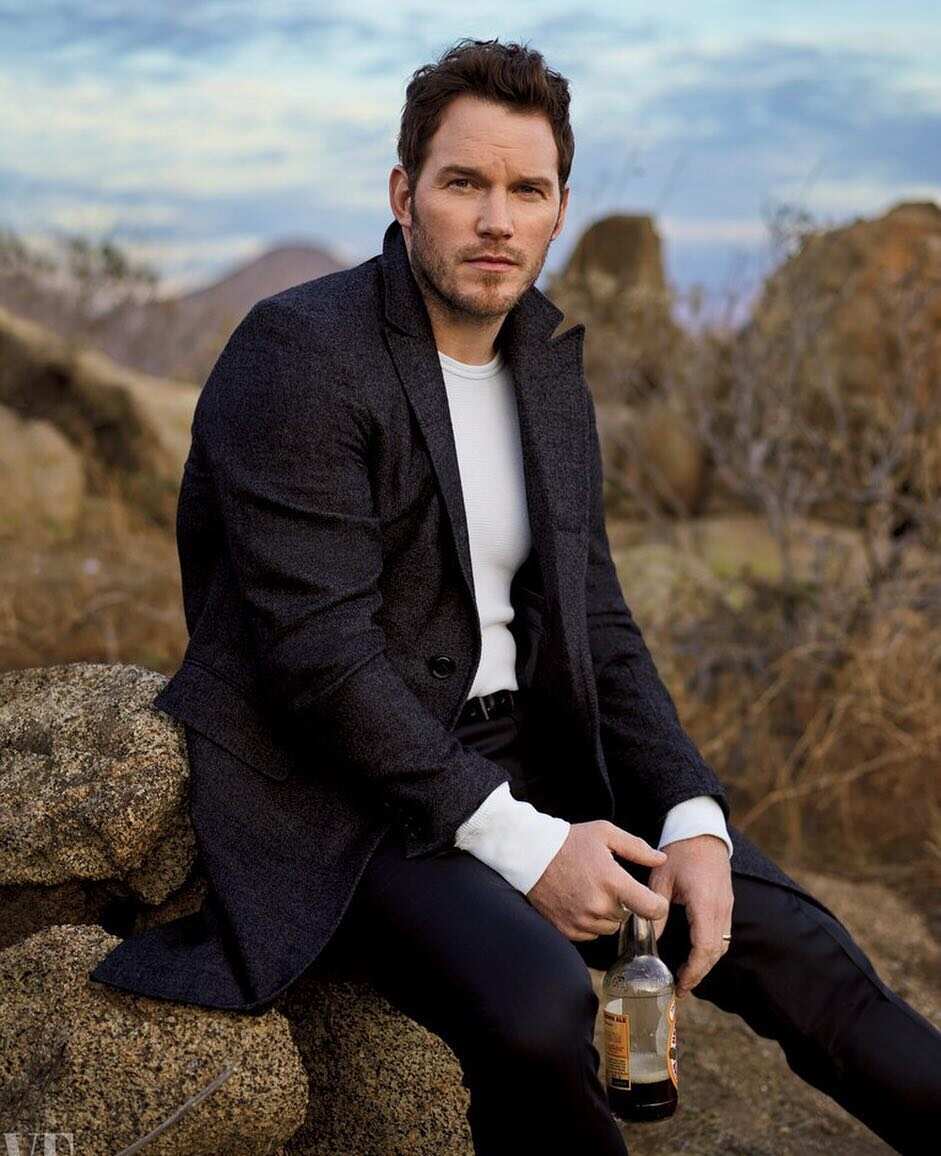 Chris Pratt is one of the few actors who had a meteoric rise in the world of entertainment. He went from being a ridiculous sitcom character to an actor with a star on the Hollywood Walk of Fame. Chris now gets roles in the biggest and most celebrated movies in the world. When he was growing up, he always wanted to be rich and famous. It is not surprising that he dropped out of school halfway and started doing part-time jobs without a definitive plan.
Chris Pratt profile summary
Name: Chris Michael Pratt
Date of birth: 21st June 1979
Nationality: American
Chris Pratt age: 39 years
Zodiac sign: Gemini
Place of birth: Virginia, Minnesota
Height: 6'2" (188 cm)
Occupation: Actor
READ ALSO: Morgan Freeman net worth, age, height, religion, what happened to his hand?
Chris Pratt started as a comedian in 2002. He first joined the cast of The O.C during its last season in 2006-2007. At that time, he was well known for his goofy and ridiculous performance on the comedy. He later joined Amy Poehler sitcom parks and recreation in various episodes as a guest, where he played the role of a bumbling musician. He became a regular for the series in the second season and stayed with the series till its final season in 2015. His very first movie was a horror comedy known as Cursed Part Three. He appeared on severally and read the roles of James T. Kirk in 2009, in the movie Star Trek. He also read for the role of Jake Sully in the same year in a film known as Avatar. Unfortunately, the actor received a big blow as he did not secure the role of Jake Sully as he was told that he lacked the "it factor."
Chris Pratt bio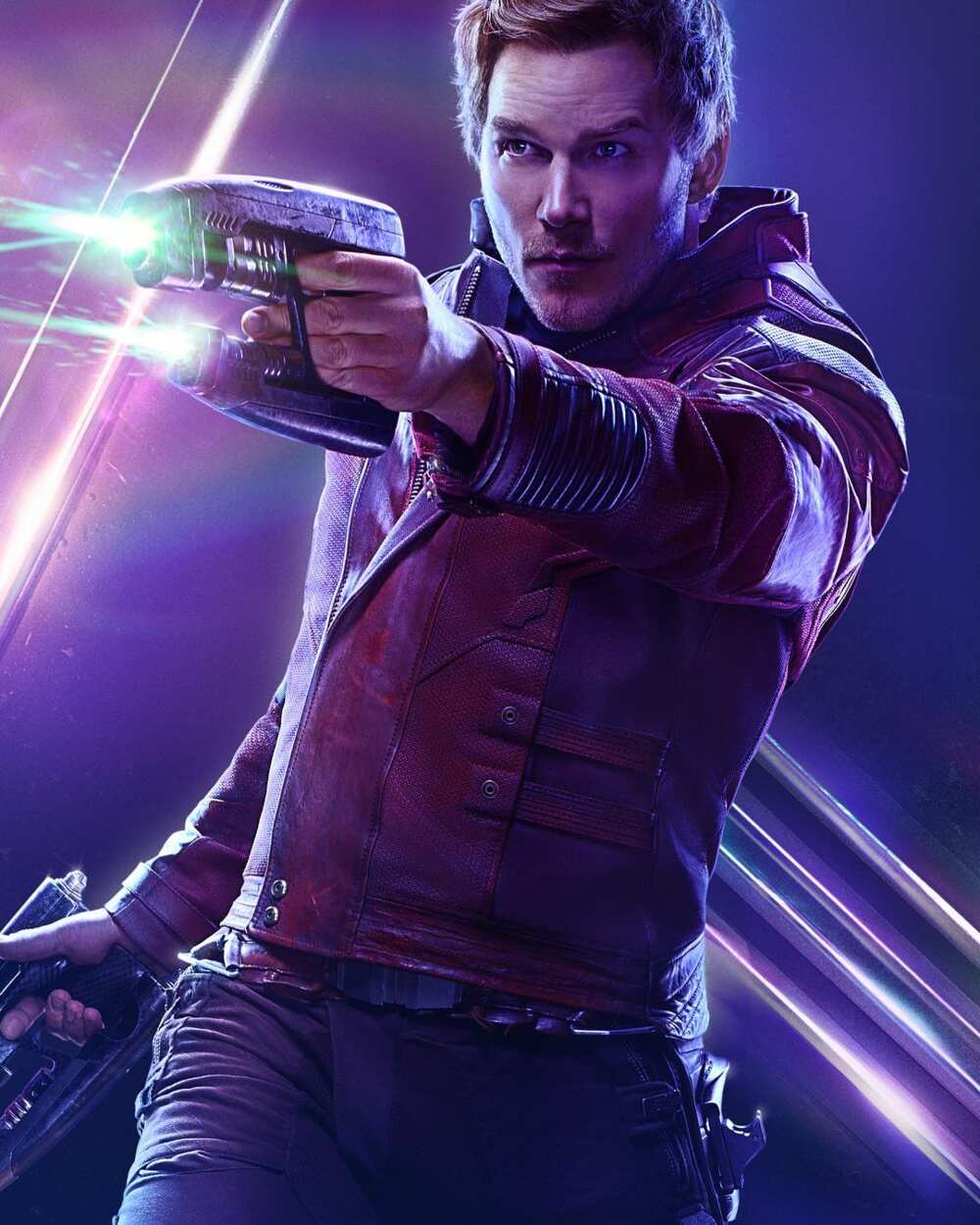 Chris Pratt was born in 1979, 21st June, in Minnesota, mid-US. His parents are Kathleen Louise and Daniel Pratt. His mom worked as a supermarket attendant while his father worked in a mining company and later remodelling houses. He has three siblings and is the youngest. Pratt was raised in Stevens, Washington. He went to a local school for his education. At school, Pratt showed a lot of interest in wrestling. In high school, he took part in the state wrestling match and stood at number five. After completing high school, he joined a community college but later dropped out to do odd casual jobs for a living.
Chris Pratt was introduced to the world of entertainment by director and actress Rae Dawn Chong. She discovered him while he was waiting tables in a restaurant and was offered a role in the horror movie, Cursed. He later developed a stable and successful television career and got to star in films such as Everwood, The O.C and a sitcom known as Park and Recreation. He later joined the big screen securing supporting roles in Moneyball, Zero Dark Thirty and Wanted. Pratt later joined the huge box office as the lead actor in the Jurassic World Franchises, The Lego Movie and Guardian of the Galaxy.
Compared to other actors who struggle to get to the top in the entertainment industry, his success came it without much effort. His debut movie, Cursed Three, made him famous internationally. His breakthrough came in the year 2014 when he got to star in the computer-animated comedy movies, The Lego movie and Marvel Studio superhero movie, Guardian of the Galaxy. Chris net worth was boosted when he starred in the film, Jurassic World.
Chris Pratt net worth
Chris Pratt net worth is estimated to be $40 million. His earnings have risen over the past few years as he got lead roles in major films such as Jurassic World, which had a top grossing of over 1.67 billion dollars. His other movies such as Galaxy of the Guardian also collected more than $140 million on its opening weekend.
In 2015, he earned a total of $10 million from the movie Jurassic World. In 2016, he starred in the film "Passengers" earning $12 million. Some of the movies that pushed his net worth to the top are:
The Lego Movie
Guardian of the Galaxy
Magnificent seven among others
His net worth is however expected to drop following the sharing of his assets with his ex-wife.
Who is Chris Pratt dating?
Chris is also good in public speaking and writing speeches. When it comes to the matters of the heart, Pratt is the true definition of a gentleman. He always takes relationships seriously. He has never had any scandal or been caught cheating. His very first girlfriend was Emily Vancamp. The two dated for two years and five months and later broke up. He, after some time, started dating Anna Faris and had a long relationship for nine years. They later tied the knot and were blessed with one baby boy known as Jack Pratt. However, they decided to separate in 2017.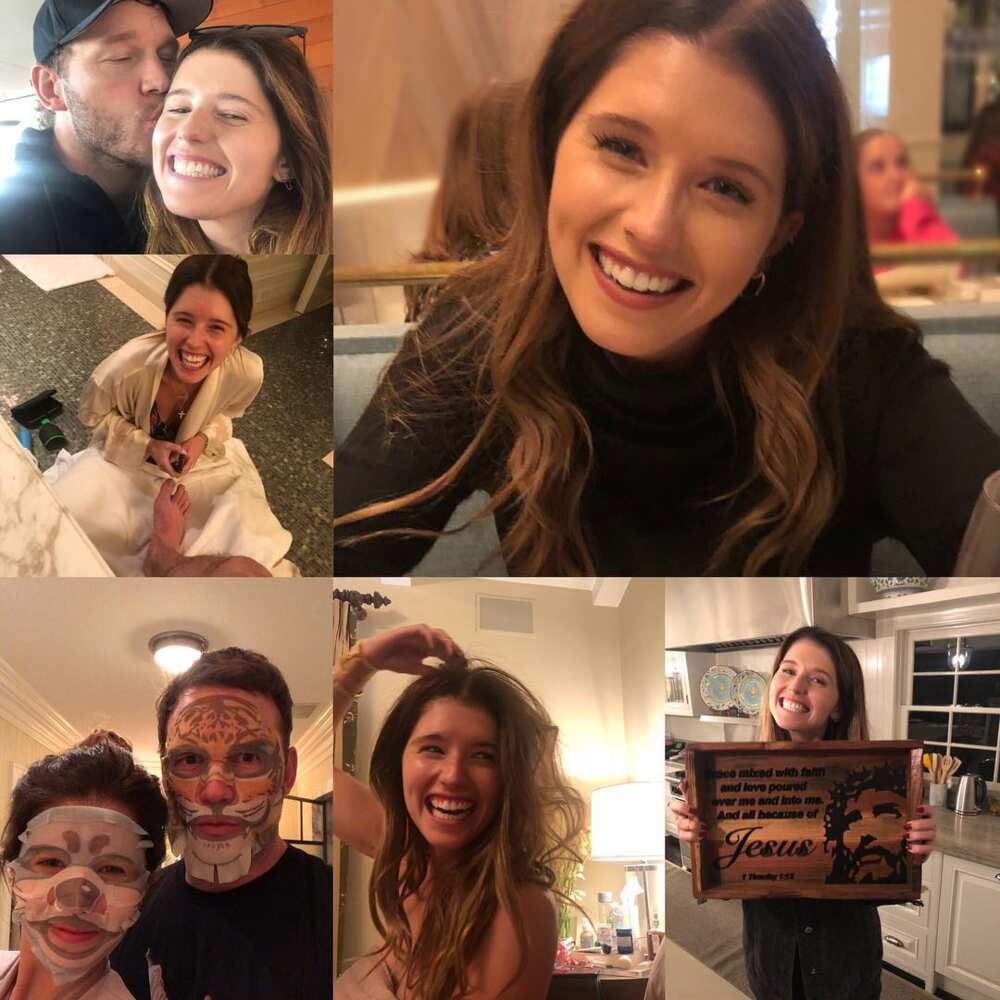 Chris Pratt is currently dating Katherine Schwarzenegger. According to his Instagram official, he posted a very sweet message to celebrate her 29th birthday. The pair have reportedly been together for seven months. They got engaged in January 2019. Their relationship marks the first for the Guardians of the Galaxy star since his split with the actress wife Anna Faris 2 years ago.
Chris Pratt height and weight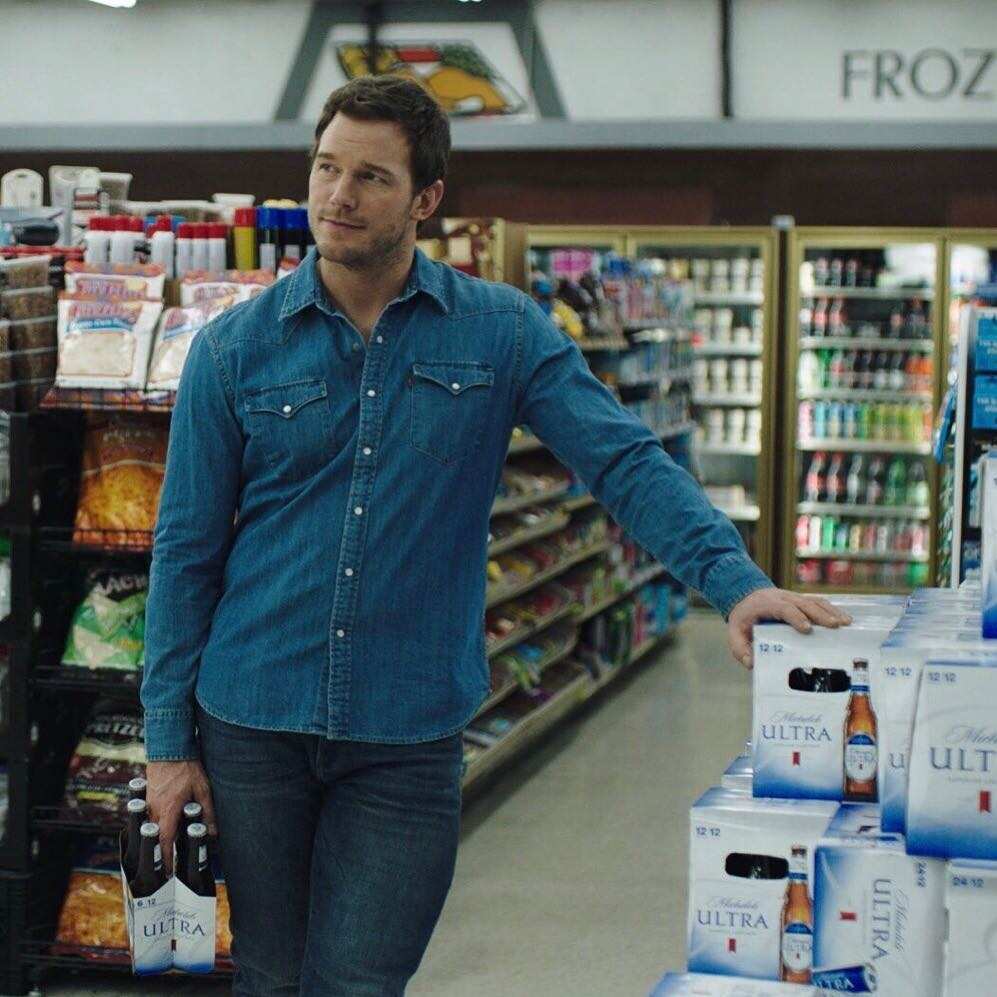 It is apparent that Pratt is amongst the tallest actors in Hollywood. How tall is Chris Pratt? The actor stands at six feet two inches tall. That is almost the height of most NBA players. It is evident that the actor has not registered his ideal weight which leaves many people wondering how tall Chris Pratt is.
READ ALSO: Model Tabria Majors bio: age, height, weight, measurements and hot photos
Chris Pratt's body measurements
His body measurements are as follows:
Chris Pratt height: 6'2" tall.
Chris Pratt weight: 84 kgs
Waist: 34 inches
Chest: 44 inches
Biceps: 16 inches
Shoe size: 13 US, 46 EU or 12.5 UK
Chris Pratt weight loss
The actor has been known to gain and lose weight to fit different movie roles. However, recently he decided to shed off weight completely because he almost lost a chance to appear in the Moneyball movie. Chris had been shunned away previously because of his weight. He decided to hit the gym to lose weight as quickly as possible. The actor admitted to working out five days a week and making significant sacrifices when it comes to his diet. Chris was quoted saying that to lose weight; he had to cut off carbs, junk food, anything fried and beer. He also emphasised on engaging in physical activities to enhance the weight loss process.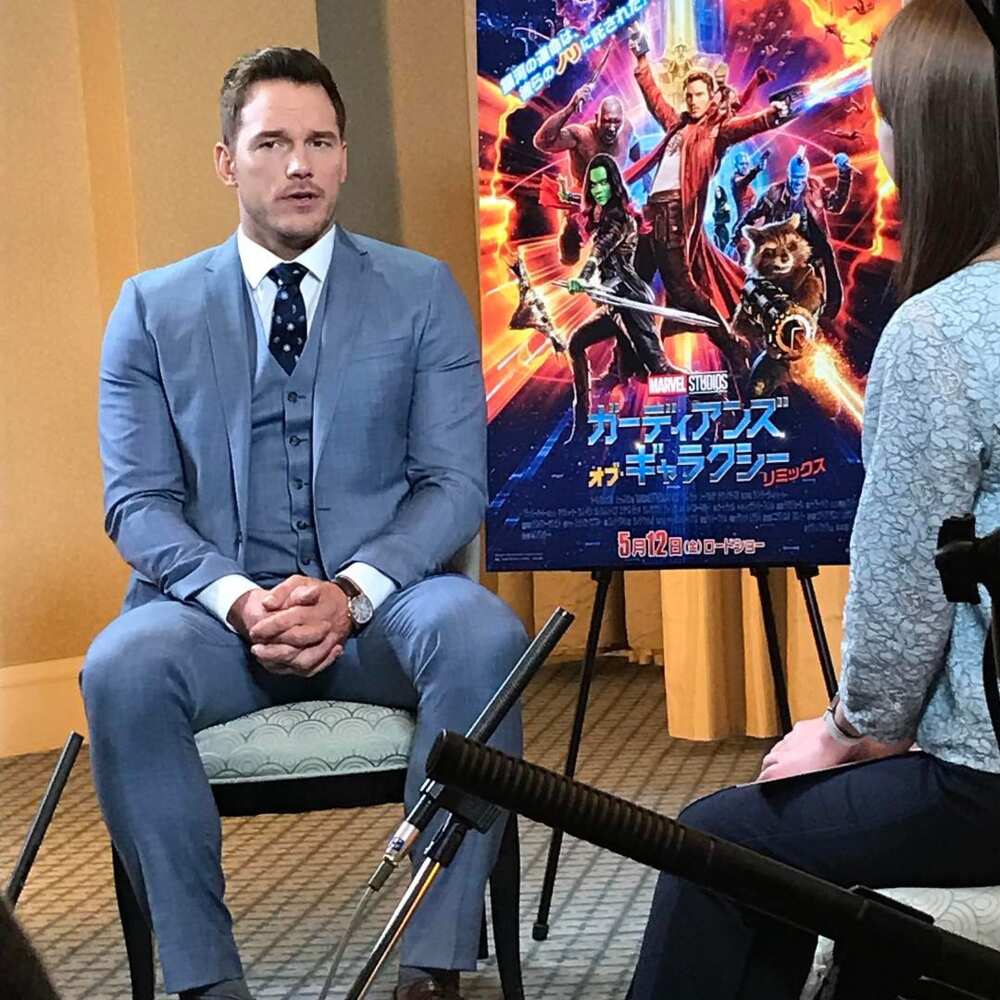 Chris Pratt houses
Below are some of the mansions Chris owns:
Los Angeles house
Chris and his ex-wife Anna Farris purchased a home in Los Angeles a few years back, worth 3.3 million dollars. The house sits on a 4,700 square foot property. It has three bedrooms and two bathrooms. Before buying the house, he sold his old home in Hollywood Hills for $2.3 million.
Ranch in Washington
The actor recently moved in with his fiancée Katherine in their farm located in Washington. The ranch is located in the San Juan Islands in Washington, and the couple spends a lot of time there.
READ ALSO: Ciara Bravo bio: age, height, weight, net worth, eating disorder
Car collection
The actor's car collection is quite huge. Here are some of his rides:
Chevrolet truck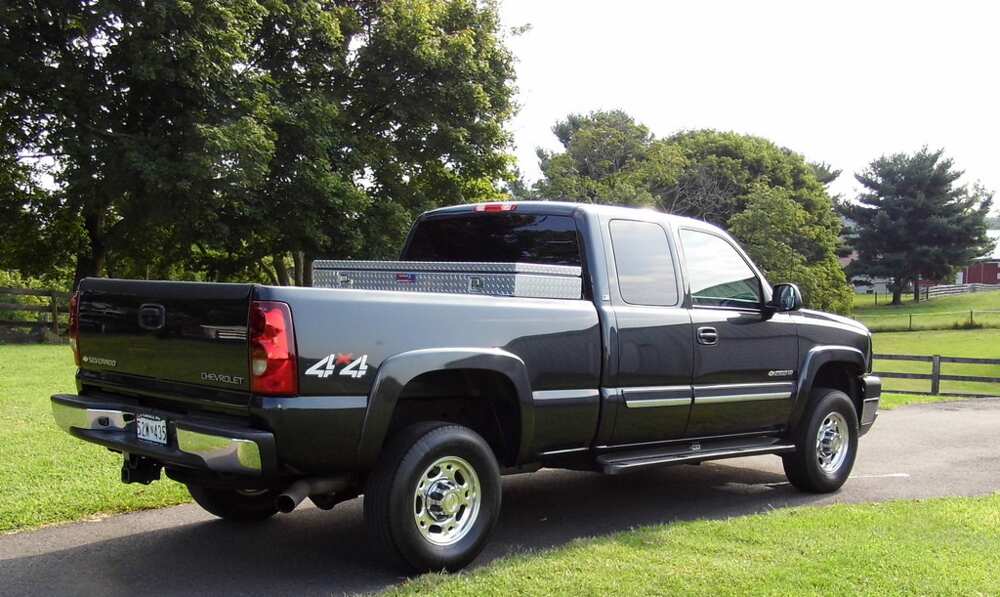 It is his newest car addition. He was seen with it carrying items, though to be those of his new girlfriend as they moved in together. This car features a Duramax 2.8L 4-cylinder Turbo-Diesel engine. It offers best-in-class highway fuel economy with an EPA-estimated 30 MPG highway and a maximum highway of 630 miles per tank. The car also boasts a powerful 6.2L V8 with dynamic fuel management with industry-first power up/down tailgate.
1965 Volkswagen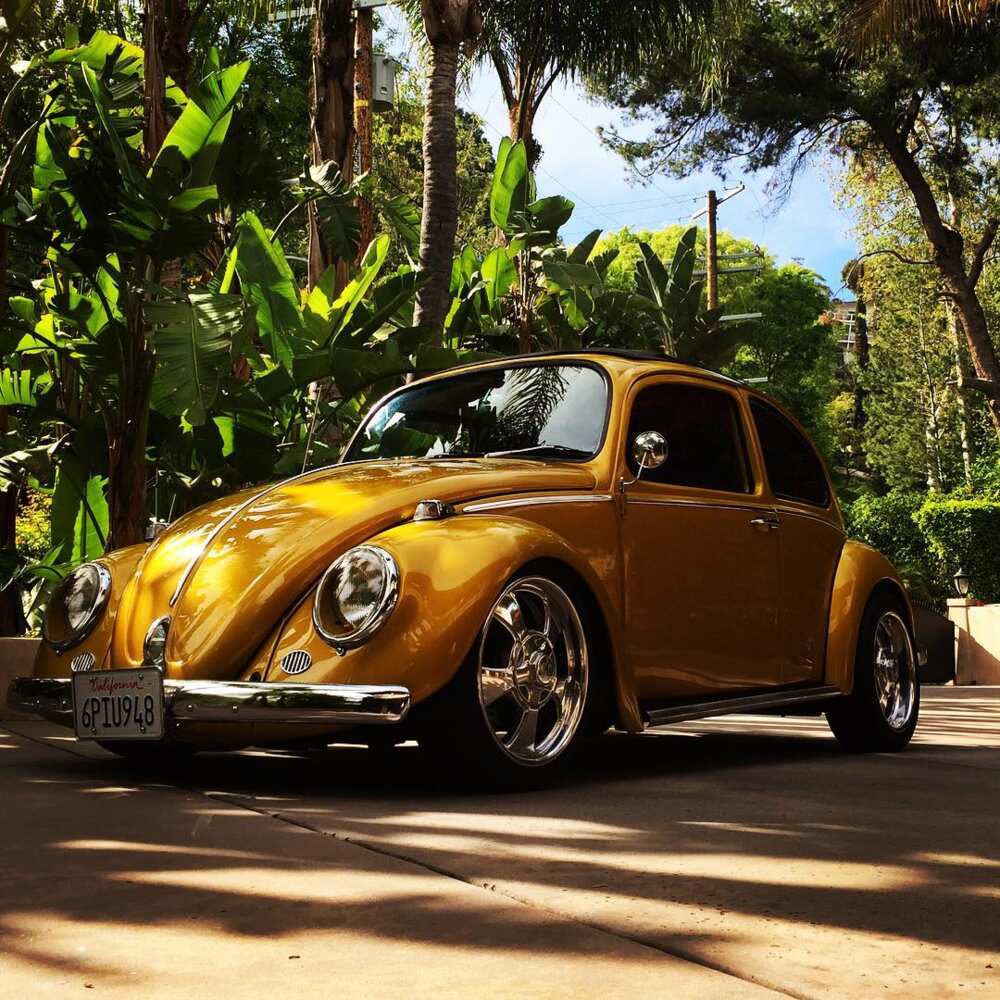 The car is self-custom built and is golden in colour. Pratt won this beetle at a BlackJack game. It has taken him twelve years to restore it to its current state. The 1965 VW Beetle was purchased for $2,500. It is a museum type of car and an antique.
Ford F-150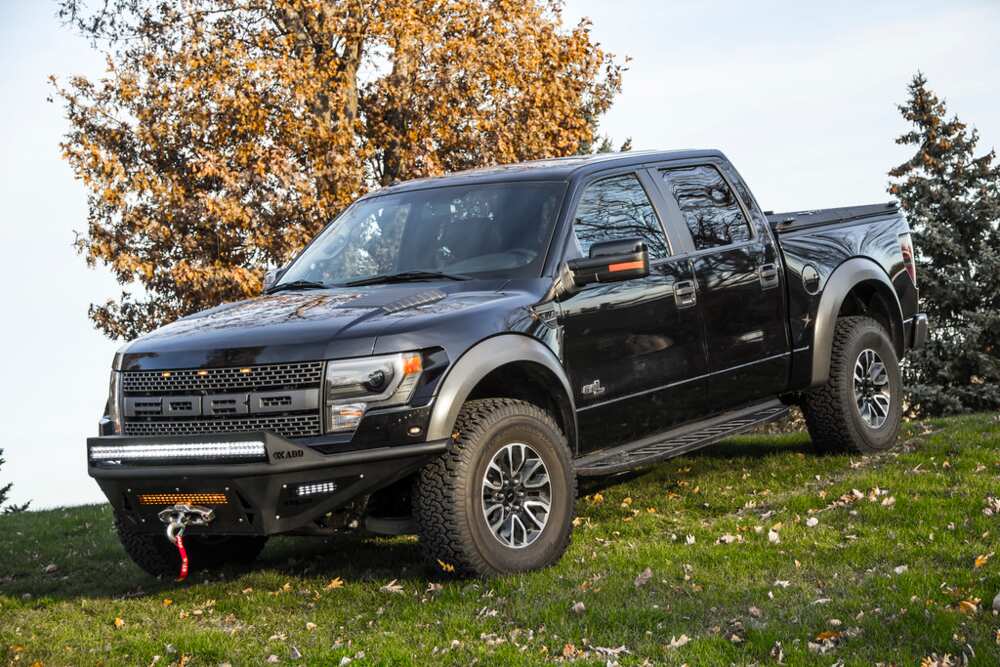 The F-150 comes in seven trims. The price range starts at $27,110, but it can rise up to $65,000 for those who want to spice it up a bit. This car comes with four different engine options, cloth or leather seats. Beneath the hood is a 450 horsepower twin-turbo V6 engine. The car also gives 60mph in only 5.1 seconds. It offers maximum comfort for any kind of trip.
Chris Pratt net worth ranks him among the fairly rich in Hollywood and among the well-paid actors. Before becoming an actor, Chris Pratt was an athlete. He was raised in the town of Lake Stevens Washington. He would fit perfectly in any social group. Chris was also a fullback for a local soccer team, a track athlete and a wrestler. His peers and friends speak of his as being humble and very outgoing.
READ ALSO: Bert Kreischer wife, kids, net worth, age, height, weight loss story
Source: Legit.ng