Gloria Grahame bio: life and death of the Hollywood actress
Gloria Grahame rose from acting on the stage in high school to becoming one of the most accomplished film actresses in Hollywood. Though the pretty celebrity had many challenges in her career and relationships, she was still able to star in many movies. This is a feat many celebrities work for throughout their lifetime. She attracted public attention for many reasons, including being one of the richest and most popular movie actresses. She was also known for her failed marriages.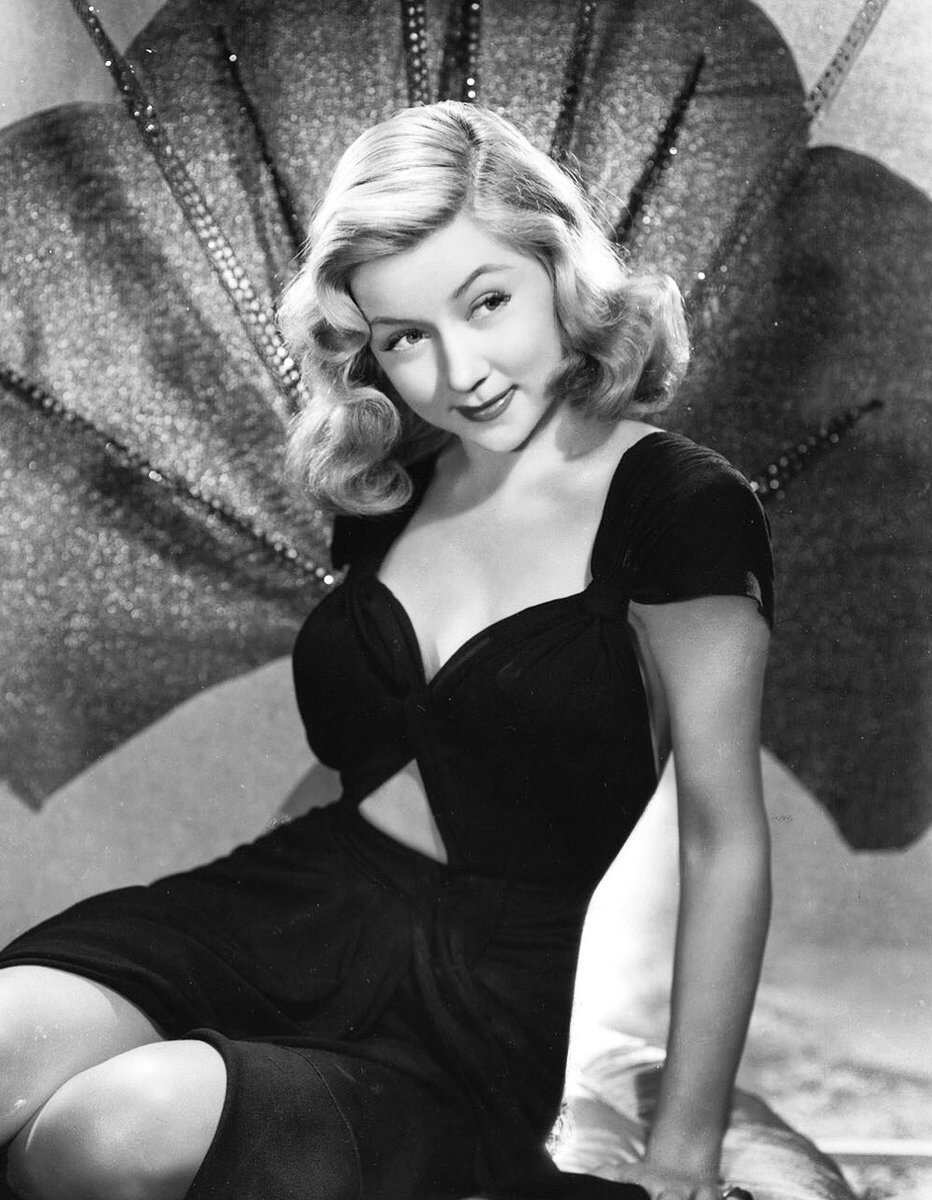 In the 1950s, the Gloria Grahame actress images were all over the screen as the American television star was making waves in the industry. Many people knew her as an actress with good imagination and curiosity. Besides, she was quite skillful, strong-willed, spontaneous and dedicated, and she had many close relatives who were equally popular like her. James Ray was one of them. What James Ray Gloria Grahame relationship turned out to be instead of that of a son and a mother was disgusting to many of her fans.
Grahame profile summary
Full name: Gloria Grahame Hallward
Date of birth: 28th of November, 1923
Birthplace: Los Angeles
Age: 57 years old (1981)
Zodiac Sign: Sagittarius
Profession: Singer, television and film actress
Nationality: United States of America
Ethnicity: Caucasian
Net worth: 10 million USD
Background information on Grahame Hallward
Gloria Hallward had some acting lessons from her mum, Jean Grahame. Jean was a teacher and stage actress. The talented actress had already started professional acting as of the time she was in high school. Then, one of the big moments in her life and career came in 1944 when she met Louis B. May on Broadway. He handed her an MGM contract with her name written on it.
Gloria had her debut when she played a role in Blonde Fever (1944) while her first public outing was on a loan-out in It's a Wonderful Life, which was released in 1946. Unfortunately, she was not suitable for the star pattern at MGM; consequently, her contract was sold out in 1947 to RKO. She had a similar experience in 1950 in the movie, In a Lonely Place. So, she left RKO after that.
Fortunately for her, the 1950s turned out to be her best period in her career. She won the supporting actress Oscar award. During this period, she had a few setbacks in her career. It was rumored on the set of Oklahoma in 1955 that she was a tough person to work with. Because of this, she was sidelined in her movie career from 1956. She had other issues outside her career setback. She was involved in marital and child-custody problems.
She got married to Anthony Ray who was her ex-stepson eight years after she divorced Nicholas Ray. Before then, she was married to Cy Howard, but their union ended in a divorce. As a result of all these complications, the former Gloria Grahame spouse Nicholas Ray and CY Howard had to sue themselves for the custody of their kids with Grahame.
How rich was Gloria Grahame?
Before her death, the professional actress was earning a good income from singing, television, stage and film actings, and other sources. Though there is not enough information on Gloria Grahame lifestyle, Gloria Grahame net worth was estimated to at 10 million USD.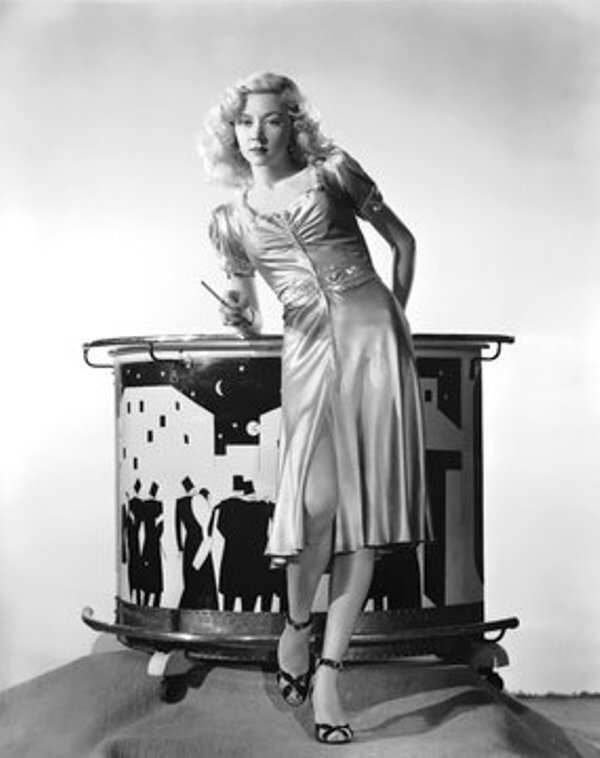 Gloria Grahame movies
The sexy actress was regarded as one of the most successful actresses in Hollywood during the period she was active. In her lifetime, Grahame featured in many films and was famous, besides the challenging moments that she experienced. This is a list of some of her movies:
Chandler (1971)
The Nesting (1981)
Melvin and Howard (1980)
Head Over Heels (1979)
Mansion of the Doomed (1976)
Mama's Dirty Girls (1974)
Blood and Lace (1971)
Chandler (1971)
Ride Beyond Vengeance (1966)
The Magician (1958)
Ride Out for Revenge (1957)
The Man Who Never Was (1956)
The Cobweb (1955)
Not as a Stranger (1955)
Oklahoma! (1955)
The Good Die Young (1954)
Human Desire (1954)
Naked Alibi (1954)
The Glass Wall (1953)
Man on a Tightrope (1953)
The Big Heat (1953)
Prisoners of the Casbah (1953)
The Greatest Show on Earth (1952)
Macao (1952)
Sudden Fear (1952)
The Bad and the Beautiful (1952)
In a Lonely Place (1950)
Roughshod (1949)
It Happened in Brooklyn (1947)
Crossfire (1947)
Song of the Thin Man (1947)
Merton of the Movies (1947)
It's a Wonderful Life (1946)
Without Love (1945)
Blonde Fever (1944)
How did Gloria Grahame die?
Actress Gloria Grahame death happened quickly and was quite disheartening. She was diagnosed with breast cancer in March 1974. She had to undergo radiation treatment to adjust her diet. She was to quit smoking and alcohol. Fortunately for her, there was an improvement, but the health challenge resurfaced in 1980.
She never wanted to accept the diagnosis, so, she continued to work. It was during a stage work rehearsal in autumn 1981 in Lancaster that she slumped as a result of the symptoms of cancer. She was taken to a nearby hospital, but she refused to undergo surgery.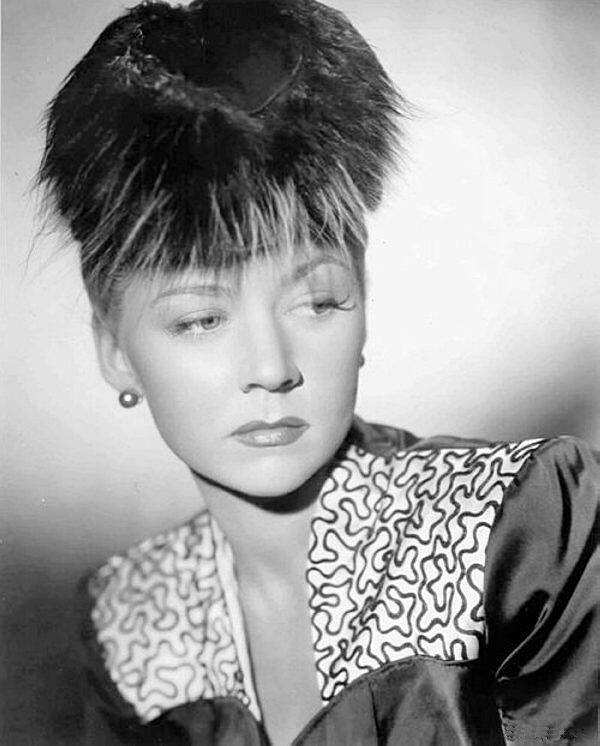 What year did Gloria Grahame die? The amazing actress eventually gave up the ghost on the 5th of October, 1981. This was after they flew her back to New York City, even though the doctor never wanted to do this. She was only 57 years old at the time of her death.
Who is Gloria Grahame married to?
In the course of her life, she was married to four different men. Grahame had four kids. In August 1945, she got married to Stanley Clements, but they legally separated in June 1948. Just a day after their divorce was finalized, she got married to Nicholas Ray, and she had a son from the union. After much effort to resolve the issues between them, their marriage ended in divorce in 1952.
Gloria remarried in August 1954 to Cy Howard, and they had a daughter together. Unfortunately, the marriage did not last as Grahame filed for divorce in May 1957. She cited mental cruelty as the reason for the divorce. Moreover, Gloria Grahame Tony Ray marriage was her fourth and last marriage. Anthony was the son of her second ex-husband, Nicholas, and the union produced two kids for Gloria. It was reported that she started an affair with him while he was only 13 years old.
However, Peter Turner had already challenged this to be false, but that was not Gloria's last romantic relationship. Though Gloria Grahame Peter Turner relationship did not end in marriage, it was full of memories for them. Notwithstanding the long age gap between Gloria Grahame and Peter Turner, they fell in love and remained until she passed away after a few years.
Like some other celebrities, Gloria Grahame had her moment of scandal which almost ruined her career. She was able to bounce back and did some fantastic projects before her exit from the earth. During her lifetime, she was admired for many reasons. Though she had some irresistible sexy looks, she often felt insecure about her outlook. As a result, she underwent lips plastic surgery.
Source: Legit.ng