Estelle Getty bio: The life and death of the legendary Golden Girl
Any Golden Girls fan knows that Estelle Getty gave life to the show with her charming portrayal of her character who was a crabbily charming octogenarian, Sophia Petrillo. She may no longer grace the screens today because she passed on earlier in 2008, but her fans fondly remember her even today.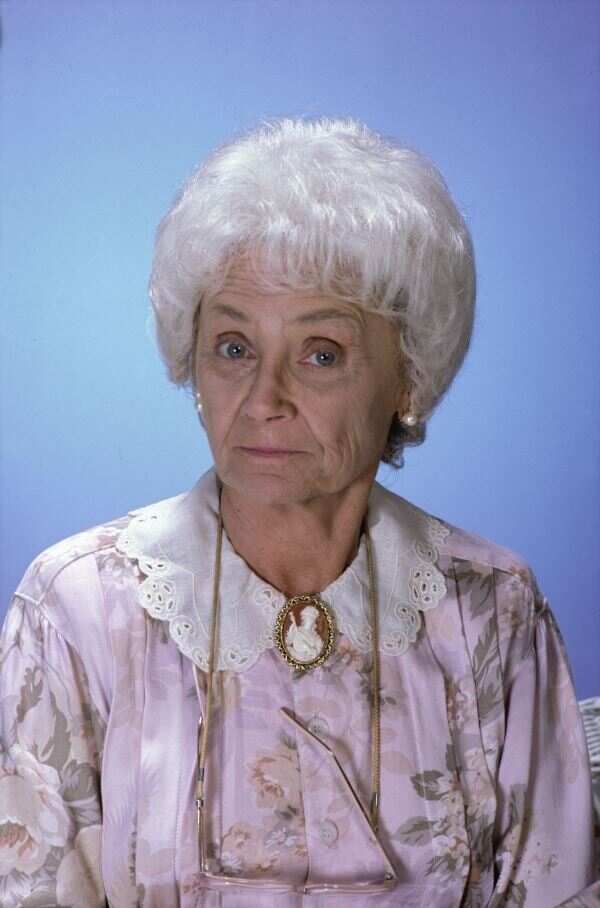 Ms. Getty is missed by many even today. The mother of two charmed many who watched her back in the day, which explains why she is fondly remembered. Below are details about the late actress you may want to know.
Profile summary
Name: Estelle Gettleman
Date of birth: July 25, 1923
Estelle Getty age at death: 84 years
Date of death: 22 July 2008
Place of birth: Lower East Side, Manhattan, New York City
Profession: Actress
Famous for: The Golden Girls TV show
Early life
Young Estelle Getty was born on July 25, 1923. Getty was born as Estelle Scher in New York City, New York to Charles Scher and Sarah (née Lacher).
She was the daughter to Polish Jewish immigrants who worked in the glass industry. She picked her interest in arts after her father took her as a very young child to see a vaudeville show at the New York Academy of Music.
Interest in the acting career
After the show, Estelle already had a mindset about her future. After her graduation from Seward Park High School, she took acting, singing and dancing classes.
She even went as far as building her experience in the craft at the Yiddish theater. At some point, she tried her hand at stand-up comedy on stage, on the Catskills "borscht belt" circuit in upstate New York.
Unfortunately, that was a time filled with rampant sexism and it was rare to come across female comics, hence their lack of success.
Who was Estelle Getty married to? Estelle Getty young life took an abrupt, post-World War II turn when she married New York businessman Arthur Gettleman at age 24 in December of 1947.
Despite not being a typical domesticated wife by any stretch of the imagination, Estelle managed to raise two children, sons Barry and Carl. She also worked as a secretary for various companies over time.
However, her desire to become an actress did not die. She continued performing at community theater even though she received modest compensation for her work. However, her skills in comedy got her to higher places.
Comedy skills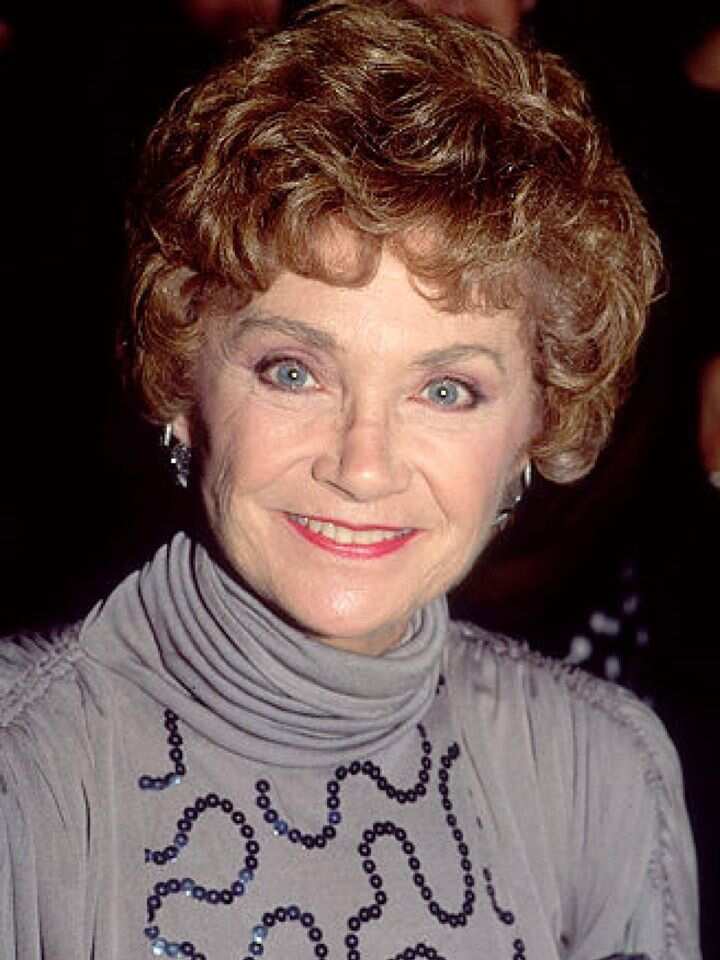 Her roles in light-hearted plays such as the "Arsenic and Old Lace," "6 Rms Riv Vu," "Blithe Spirit," "Light Up the Sky" as well as "Lovers and Other Strangers" opened doors for her. She proved that she could be a versatile actress when she demonstrated surprising dramatic stamina in such classics such as "All My Sons," "Death of a Salesman," and "The Glass Menaqerie.''
After decades of being unnoticed, it was her connection to the actor/playwright Harvey Fierstein that changed things for her, setting things in motion for her career. The two became close friends in the 70s after they both appeared in small New York theaters together.
After some nudging from Estelle, Harvey wrote a part for his diminutive friend in the ground-breaking, autobiographical "Torch Song Trilogy". She went on to play Harvey's recalcitrant mother.
This show made its way to Broadway where it became a success, making Estelle's big debut a resounding success. It was good news from there on-wards as she got bigger and better roles on TV.
She even won the Helen Hayes Award for her performance when she played the feisty foil to Fierstein's raspy-voiced drag queen for five years. Many of her fans remember her as Sophia of The Golden Girls.
While touring Los Angeles with her debut play, Estelle secured an audition for and won the role of viper-tongued Sicilian mama Sophia Petrillo on The Golden Girls (1985). While she almost lost it due to her young age, a little make-up and a wig secured her Sophia's role.
Estelle was a big success and many people made a date with her every Saturday on TV.
The Golden Girls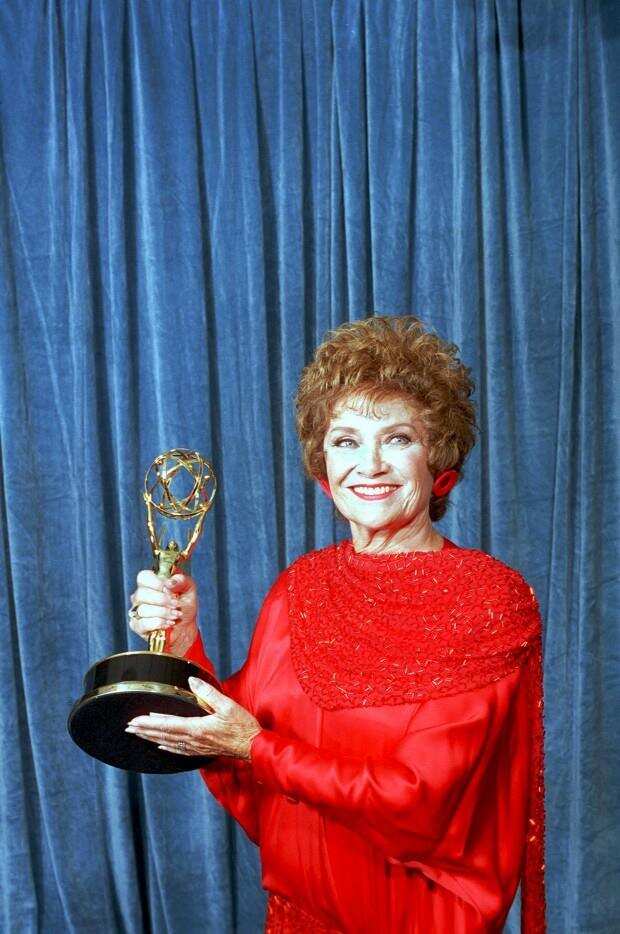 Ms. Getty played the roles of mothers in most shows she was cast in, and The Golden Girls was no different. Her role as Sophia was the mother of Dorothy Zbornak, who was played by Bea Arthur (who, in real life, was older than Ms. Getty).
Sophia was difficult to miss. She was characterized by sheer bluntness and cranky lamentations about old age, and she always treated her daughter with a kind of loving contempt. Their two roommates, the man-obsessed Blanche (Rue McClanahan), and the dim-witted Rose (Betty White), did not escape her wrath and bluntness either.
The show ran from 1985 to 1992 and, in reruns, is still seen regularly on the Lifetime channel. Getty was nominated seven years in a row for an Emmy award for Outstanding Supporting Actress in a Comedy Series; she won it 1988.
Estelle Getty movies and TV shows
Estelle's accomplishments in the acting world are numerous. Below are some of the different productions she made appearances in:
Stop! Or My Mom Will Shoot - 1992
It's Like, You Know (TV series) - 2001
The Million Dollar Kid - 2000
Stuart Little - 1999
A Match Made in Heaven (TV movie) - 1997
The Golden Girls (TV series) - 1985 - 1992
Victims for Victims: The Theresa Saldana Story (TV movie) - 1984
Nurse (TV series) - 1981
Estelle Getty height
How tall was Estelle Getty? She was 1.49 meters tall
Is Estelle Getty still alive?
No, she is not alive.
When did Estelle Getty die?
Estelle Getty died on July 22, 2008.
How did Estelle Getty die?
It was reported that Estelle Getty cause of death was Lewy body dementia, a progressive brain disease. She succumbed to the complications of the ailment.
How old was Estelle Getty when she died?
Estelle Getty age at death was 84 years.
Estelle Getty net worth
According to Celebrity Net Worth, Estelle Getty had a net worth of $8 million.
Estelle Getty was one of the great faces that many people miss on TV. You would never have a boring day watching her because she always had a way with words which makes her a true inspiration to upcoming actors.
Source: Legit.ng