Every hardcore basketball fan is aware of Stephen Curry's talent and achievements. The fans of Golden State Warriors are proud to have such a famous and talented player on their team and are thrilled when he gets them more victories. Here is your chance to learn more exciting facts about Steph Curry! What is Stephen Curry net worth? What is known about wife and siblings? You would not want to miss this!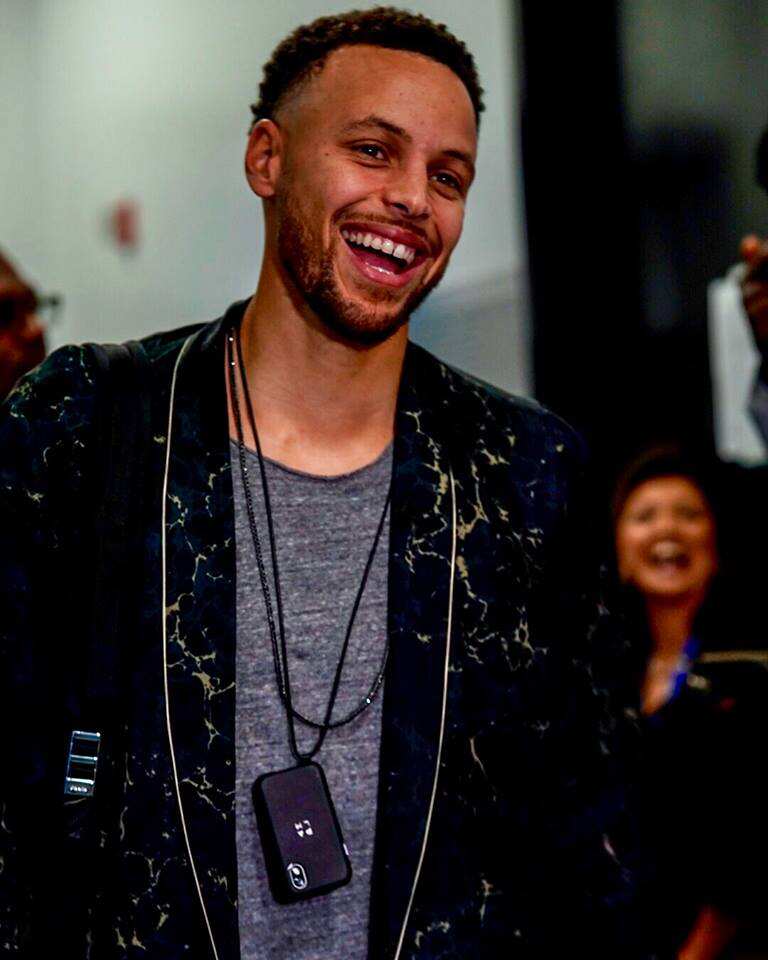 Even those people who have never been interested in basketball heard the name of Steph Curry. He is a legend of our time and the first association of many enthusiasts when they speak of basketball. This charismatic player does not only have a brilliant professional record but also a lot of curiosities about him in personal life. Be sure to learn all the most engaging Stephen Curry facts and find out things about his career and personal life!
Steph Curry profile summary
Full name: Wardell Stephen Curry II
Birthday: March 14, 1988
Birthplace: Akron, Ohio
Age: 31 years old
Nationality: American
Height: 6 feet 3 inches/1 m 91 cm
Weight: 86.2 kg/190 lbs
Team: Golden State Warriors
Wife: Ayesha Curry
Children: 3
Stephen Curry biography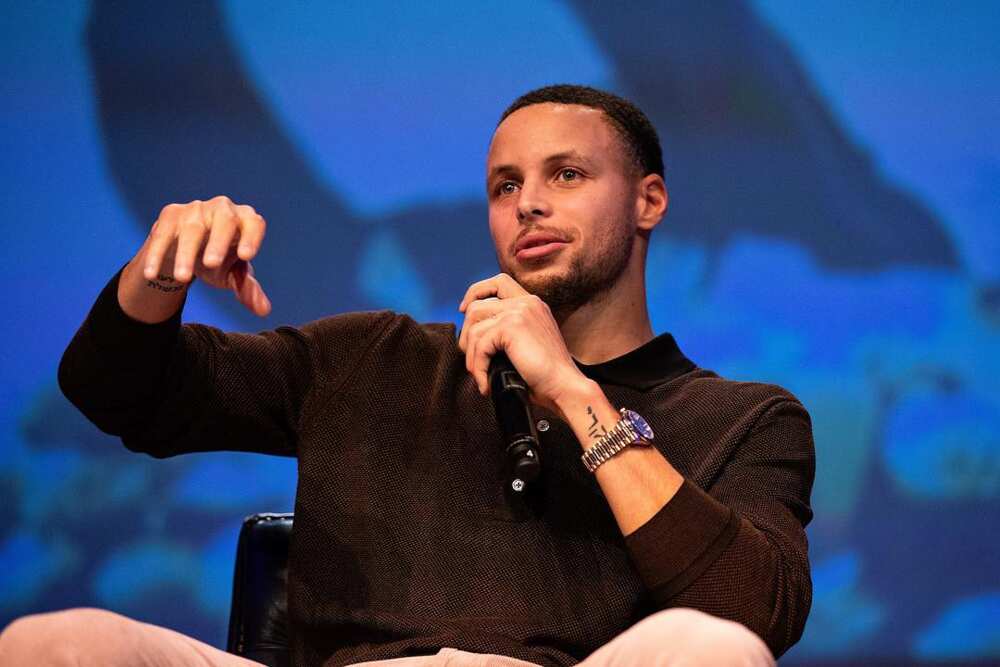 The exceptional basketball superstar Steph Curry was born on March 14th, 1988. Steph Curry ethnicity is American. His birthplace was Akron, which is the fifth largest city of Ohio State. The full name of the player that was given him upon birth was Wardell Stephen Curry II, but eventually, he began shortening it to just Stephen or Steph, to avoid confusion with his father. The interesting fact about his father, Wardell Stephen "Dell" Curry I, is that he also used to be a professional basketball player. He was a member of such teams as Cleveland Cavaliers and Charlotte Hornets. Currently, he is active as a colour commentator. As for Steph's mother, she is called Sonya Adams.
When the future NBA star was little, his father often took him to the games together with his brother Seth. They were both used to the world of basketball from a young age. Soon, they moved to Toronto so Dell could play for his last club, the Raptors, and finish his professional career. Steph did not waste his time: he played for his local college basketball team, and he was so good that they spent a season without being defeated. He also played for the local Toronto club where he established and improved his skills. They ended up winning the Ontario championship.
As his father Dell retired from professional sports, the entire family went back to Charlotte. Steph went to play for the local team and got a lot of trophies there. He chose to continue his education at the Davidson college, who wanted to see him on their team. Curry's coach, Bob McKillop, always believed in the athlete and praised him before he even got a chance to play his debut game, saying that Steph is a special player.
The inspired young athlete started bringing Davidson multiple victories in the prestigious college tournaments. He began with scoring 32 points in the game against the University of Michigan. In his sophomore year, he solidified his reputation. Even though there were also losses, the potential of Steph Curry could not go unnoticed by the fellow players, coaches and rivals. His fruitful college career was the first step on his way to becoming a superstar known in entire America and worldwide.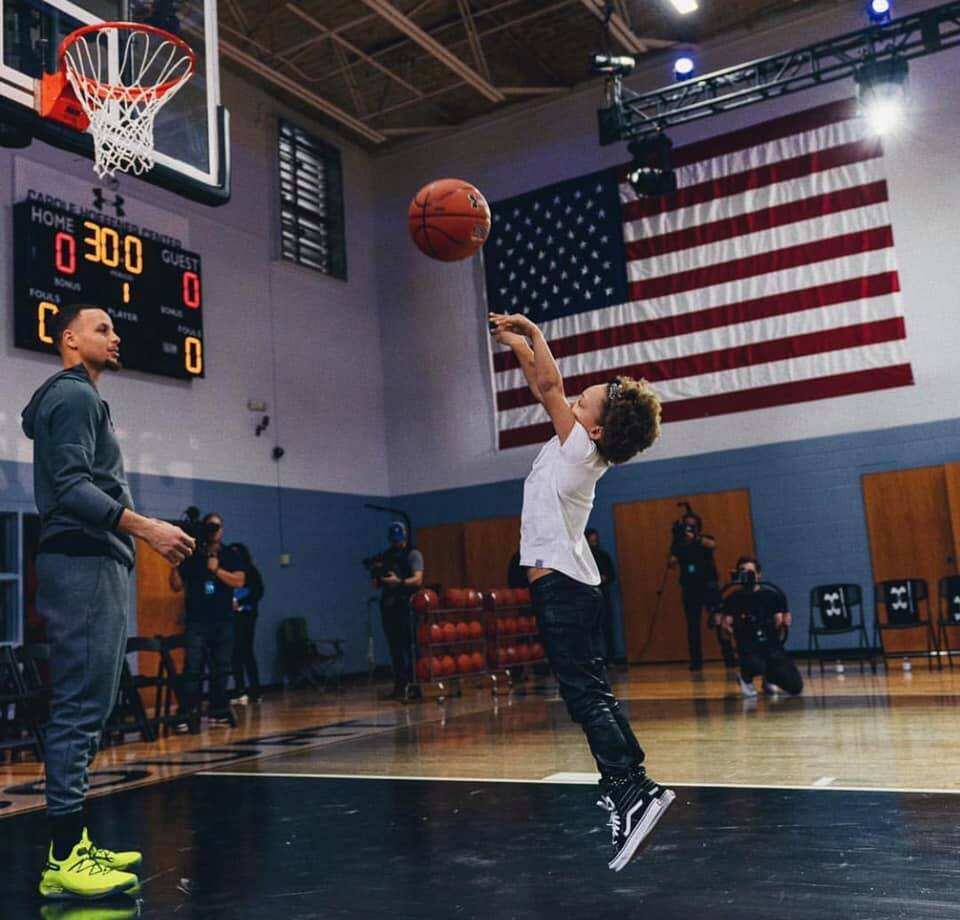 Steph spent three years on the Davidson team, all of which were a considerable trampoline for his career. He even managed to become the top leading scorer of all time in his college. He also earned an impressive record of 28.6 points per game, becoming an NCAA scoring leader. The player chose not to stay at the university for the senior year, because he wanted to pursue his professional career but returning to the college to finish his degree was still in his plans.
In 2009, the young Stephen made the selection of the 2009 NBA draft and got recruited to the Golden State Warriors team. In his very first year, he managed to receive a lot of "Rookie of the Year" awards, ultimately meeting all the expectations laid on him. Despite his innocent appearance and slim body type, he was a threat to every opponent as he showed he is the best at handling the ball and shooting. The position that he felt more comfortable on was a point guard, and he managed to gain an average record of over 22 points per game in 2010. The astonishing play style of Curry earned him the well-deserved place on the senior National Team of the United States. He did not let the fans down: the team became victorious at the 2010 World Championships and earned gold medals.
Unfortunately, Steph Curry experienced a bad time in his career afterwards, as he sprained his ankle during the national team practice, which resulted into a long-time injury that lasted for two seasons and caused him to spend all this time recovering. However, he came back even stronger afterwards, and despite all the scepticism, managed to return to his top form.
In the 2012-2013 season, Curry set an NBA record by scoring 272 three-pointers. He was quickly acknowledged for his return by receiving the title of Player of the Month in April by the Western Conference. Steph Curry continued leading the Warriors to even more victories afterwards. Finally, in 2014 he received his debut All-Star nod and became even more famous not only in the world of basketball but also beyond it. He was widely known as a part of "Splash Brothers" duo together with Klay Thompson, the sharpshooting guard.
In 2015, the Warriors got a new coach, Steve Kerr, who gave Curry more freedom in his gameplay. As a result, both Steph and the team became stronger than ever. That season was memorable for the Warriors because of their very first championship in forty years, since 1975. They managed to deliver stunning performance in the finale, beating Cleveland Cavaliers with their star LeBron James.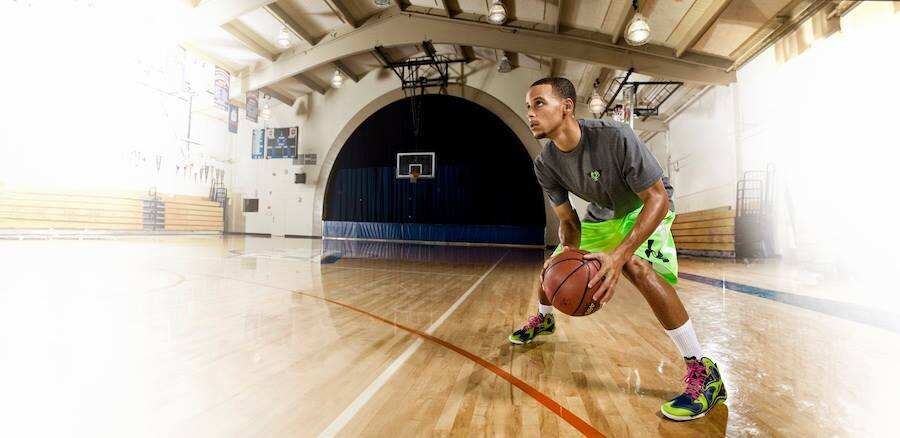 Next year, Steph Curry has accomplished a lot of personal goals by demonstrating his exceptional skills and getting a unanimous MVP title. Like every professional player, he wanted to win the NBA title once again. However, Cleveland Cavaliers avenged his team in the finale, beating them in an exciting game.
The loss only motivated Steph and his team to get the long-awaited second championship. Finally, they accomplished their goal in 2017, when Curry contributed to the sweet victory of the Warriors against Cavaliers and snatched the championship once again. There was an interesting story connected with this accomplishment when Steph Curry confessed that last year he asked his friend to save a cigarette for him to smoke after the next title victory. He ended up smoking this cigar on live TV and saying that he has been waiting for the entire year for this moment.
After such excitement, Steph Curry did not rest – he was determined to win the title again with his team in 2018. Even though he got injured at the beginning of the season, and his team struggled without him, the exceptional player came back in the second round and helped the squad to return in the game. This year the final game was, once again, Warriors against Cavaliers, and in a thrilling ending of the match, Steph Curry's team claimed another NBA title, which was their third one in four years.
Stephen Curry net worth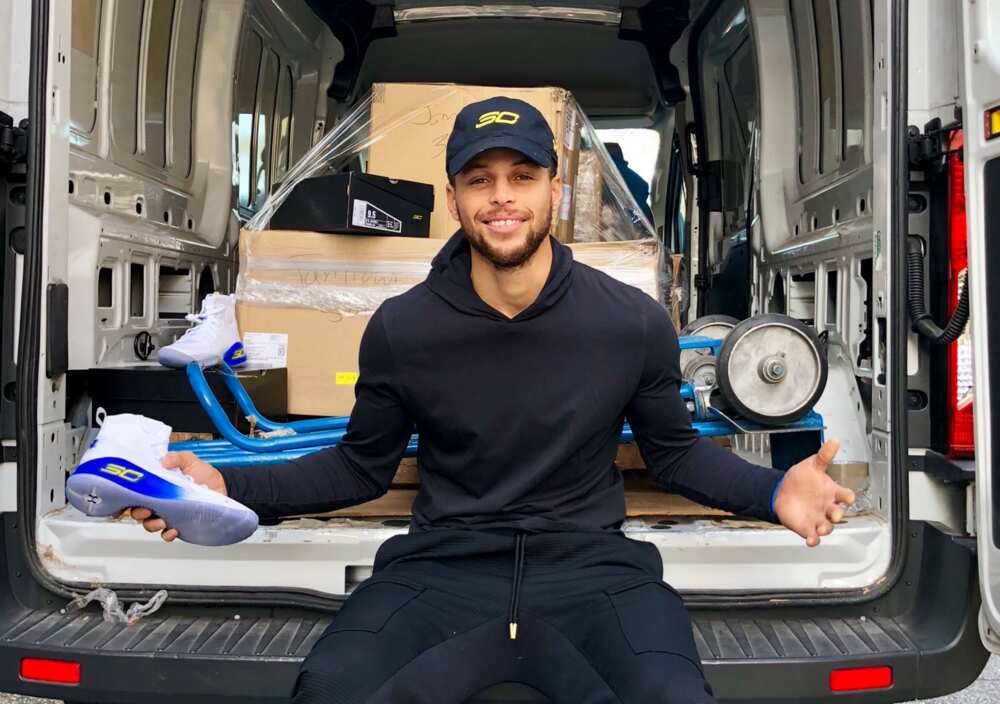 Throughout the years of hard work, talent and dedication, Steph Curry have become not only a famous basketball player but also a very wealthy one. Steph Curry net worth is estimated to be $90 million. He is also on a few Forbes lists, such as Celebrity 100 2018 and The World's Highest-Paid Athletes 2018, where he is 24th and 8th respectively. As the Forbes website states, Stephen Curry endorsements are $42 million. He is currently signed or used to be signed to multiple brands, such as Nike, Under Armour, Steiner Sports Memorabilia and Palm. He also performs a lot of charity work and even raises funds for schools through his own Stephen Curry foundation.
Stephen Curry height and weight
Many basketball fans are asking the question "How tall is Stephen Curry?". It is a logical thing to ask because usually, the enthusiasts of this kind of sports want to know everything about their favourite players. So, if you are wondering how tall is Steph Curry, his height is 6 feet 3 inches, or 1 m 91 cm.
As for his weight, it is 190 lbs or 86.2 kg. Even though the professional athletes mostly maintain the same weight, it can fluctuate from time to time, so it can be said that the listed weight of Stephen Curry is approximate.
READ ALSO: Richest player in the world in all sports in 2019
Stephen Curry siblings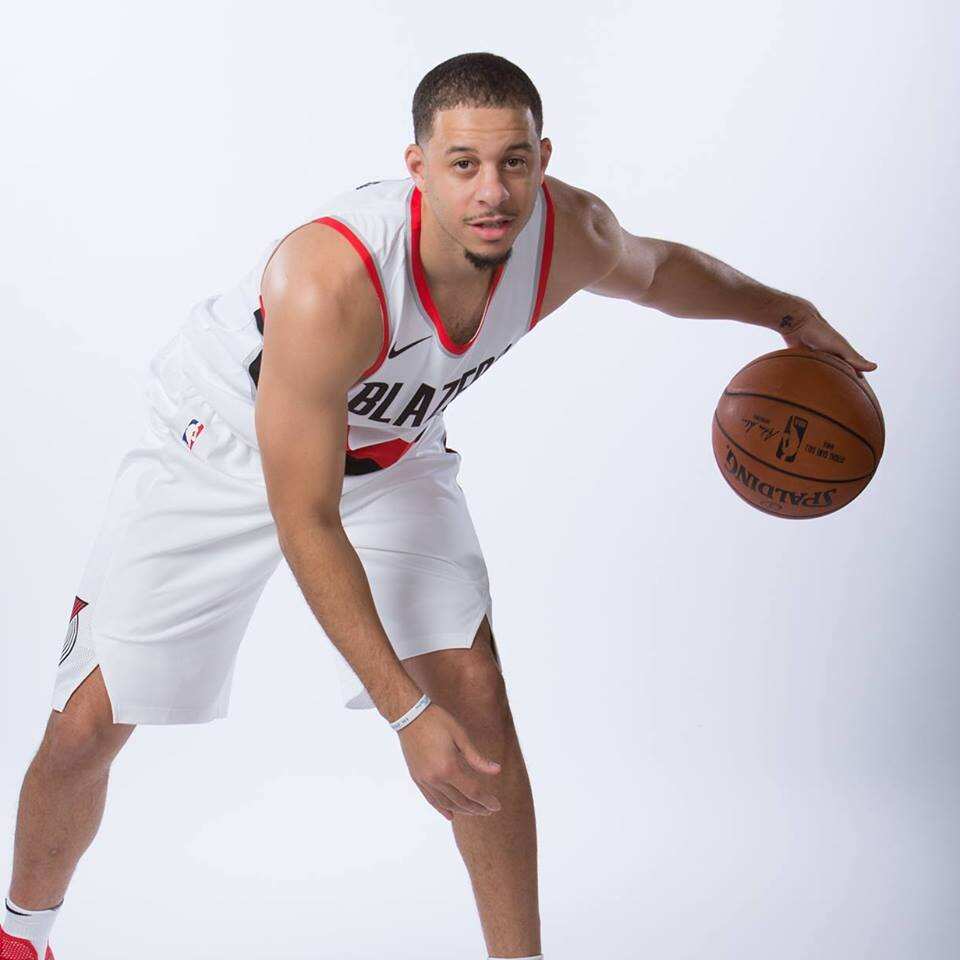 The breakthrough player has two siblings: the brother Seth and the sister Sydel. Here is some more information about them.
The full name of Seth is Seth Adham Curry, and he was born in 1990, so he is two years younger than his star sibling Steph. He also grew together with the basketball atmosphere, and today he is a professional player for Dallas Mavericks. Even though Seth Curry may not be as famous as his brother, he is still an outstanding and talented athlete.
The youngest sibling of the Curry family, Sydel Alicia Curry-Lee, was born in 1994. She is an Elon University graduate. Sydel is not a basketball player like her brothers, but instead, she is very talented in another kind of sports – volleyball. Unfortunately, she got injured and could no longer play, but she still lives a happy life and spends a lot of time with her family. Her husband is a Golden State Warriors player, Damion Lee. They met during the basketball game, and since then they were inseparable. They got married in September 2018 in Charlotte, and the entire family of Sydel was present at the beautiful ceremony.
Stephen Curry's wife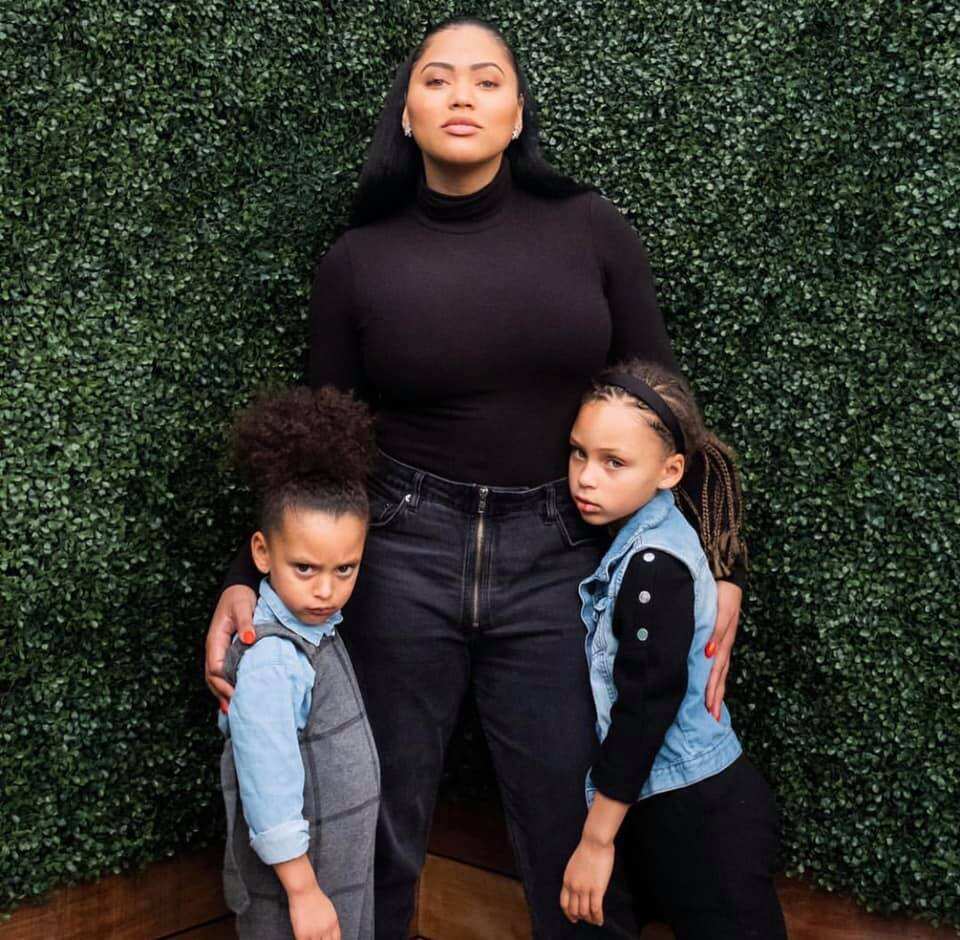 Now that the facts about Stephen Curry's siblings became clear, it is time to learn more about the woman who stole his heart! The player of such rank needs to have someone reliable and supportive by his side, and Steph was lucky to meet this person.
The athlete met his future wife, Ayesha Alexander, in college. They never left each other's side since then, and on July 30th 2011 they finally got married in Charlotte. Ayesha is Canadian: she was born in 1989 in Toronto. However, she has a lot of roots in her family: Jamaican, Chinese, Polish and African-American. As a teenager, she moved away to North Carolina to pursue her acting career and even got some roles in Hollywood. Nowadays, Stephen Curry's wife has a huge passion for cooking. She has her own blog and YouTube channel where she talks about food and shares recipes. She also wrote her own cookbook "The Seasoned Life", opened a lot of restaurants and launched the cookware line which consisted of pans, pots and other items. Ayesha has her own TV show on the Food Network channel, called "Ayesha's Home Kitchen". She also co-hosted "The Great American Baking Show" and was a judge at many other television programs. In general, Ayesha Curry is her own person whose success does not depend on her famous husband. They both became popular in different areas, but it does not prevent them from supporting and encouraging each other.
Stephen Curry has three children together with his lovely wife, Ayesha. Their oldest daughter, who was born in 2012, is named Riley Elizabeth Curry. She quickly became a sensation on social media, as she was seen on the field together with her famous dad quite often and crashed a few public appearances. He even took her with him to the press-conferences and talk shows. However, Steph Curry later said that he regrets exposing Riley to the spotlight from such a young age. One of the newest notable appearances of Riley was stealing the hearts of the fans with her epic dance moves.
Except for Riley, Stephen and Ayesha also have another daughter Ryan Carson Curry, who was born in 2015. Their youngest baby is called Canon W. Jack Curry, and he was born in 2018.
Stephen's family are devoted Christians and are very open about their faith. The player even has a tattoo with the quote "Love never fails" from the Bible. He also has another Bible verse on his basketball shoes that he wears for the games.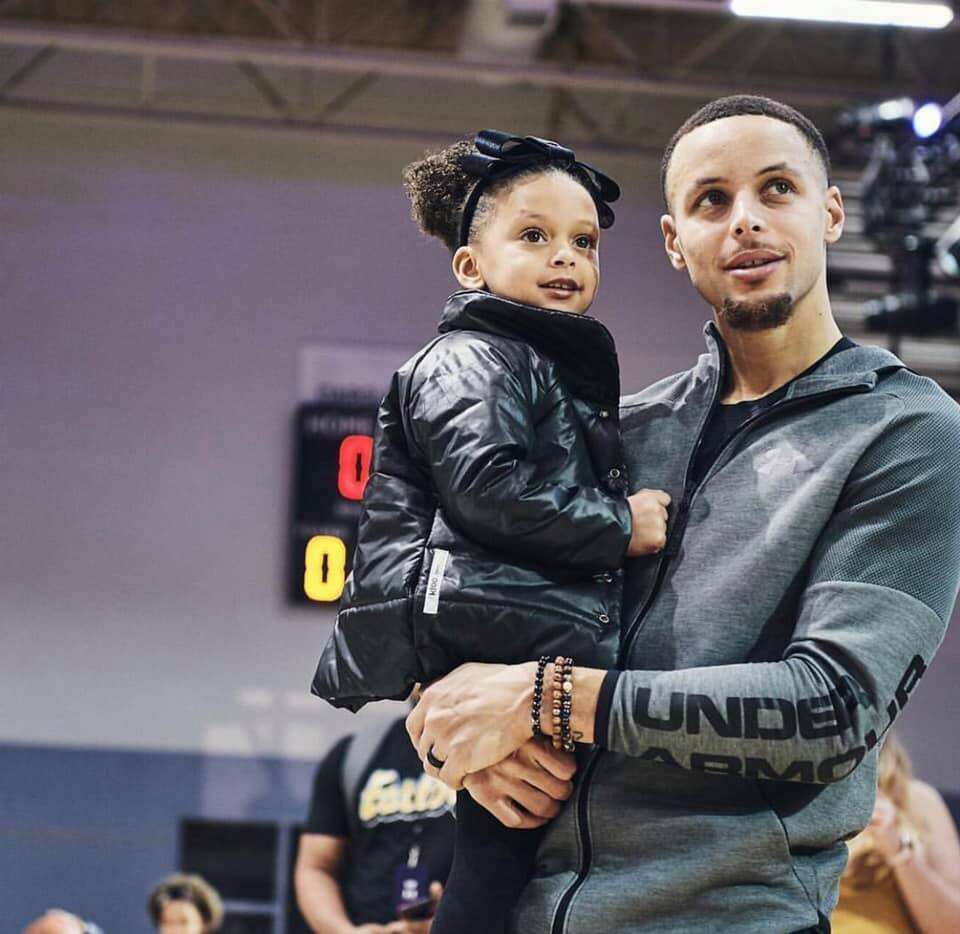 Stephen Curry is one of the most famous and successful players in the national basketball league of America. His name is a synonym of talent, success and dedicated work. Hopefully, you learned new things about Stephen Curry net worth, measurements, career and family.
READ ALSO: Dude Perfect net worth, members bio, names, ages, wives