Magic Johnson net worth: how rich is he?
From basketball legend to one of the most influential black businessmen, Magic Johnson has had many titles over the years. His success stems from all things basketball – he has been a player and a franchise owner. Years of association with the NBA since 1979 make Magic Johnson net worth a subject of speculation. How much wealth has he accumulated?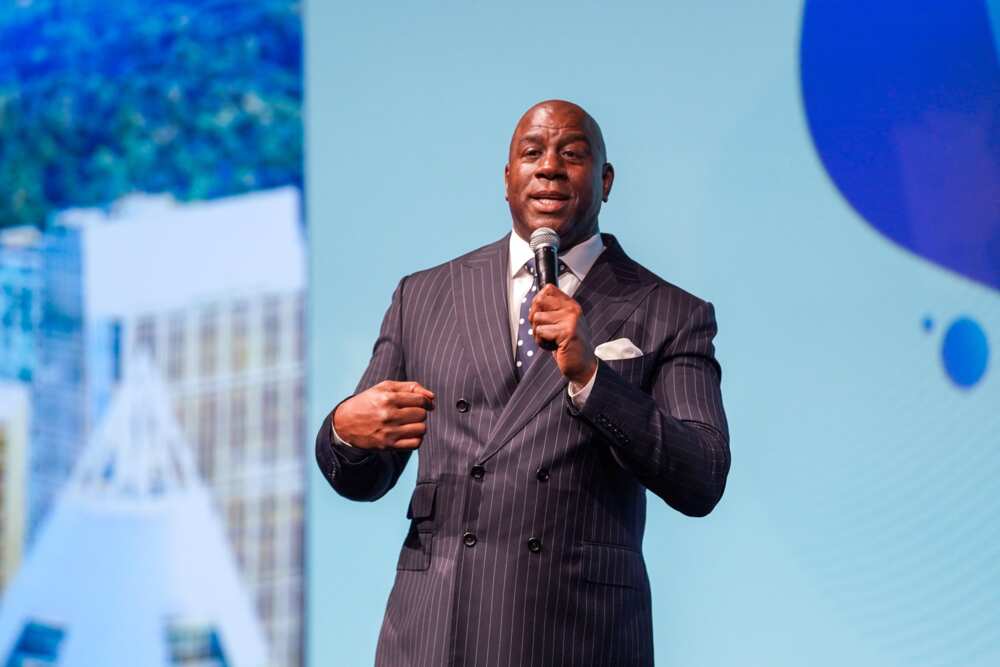 Being a skilled point guard and businessman is not all that Johnson is known for. His battle with HIV/AIDS and stigmatization has been well documented over the years. Due to this, he has been involved in philanthropy and motivational speaking. Contrary to expectation, Johnson's status has not harmed his success. If anything, it has made him stand out from other sportspeople.
What is Magic Johnson net worth?
How much is Magic Johnson worth? According to Celebrity Net Worth, Magic Johnson net worth 2019 was $600 million. He earned about $22 million during his time as a professional basketball player. He also had a lot of endorsements, which raked in more money. Since retirement, his business acumen has helped him grow his earnings.
His group of businesses is under one entity called Magic Johnson Enterprises, whose value is about one billion dollars. These businesses include a movie studio, Magic Johnson Theaters, a promotional company, Burger King restaurants, and a number of Magic Johnson Sport health clubs.
Magic owns two homes. He has also partnered with other businessmen to own Los Angeles Dodgers valued at $3.3 billion. They purchased the Dodgers for $2 billion.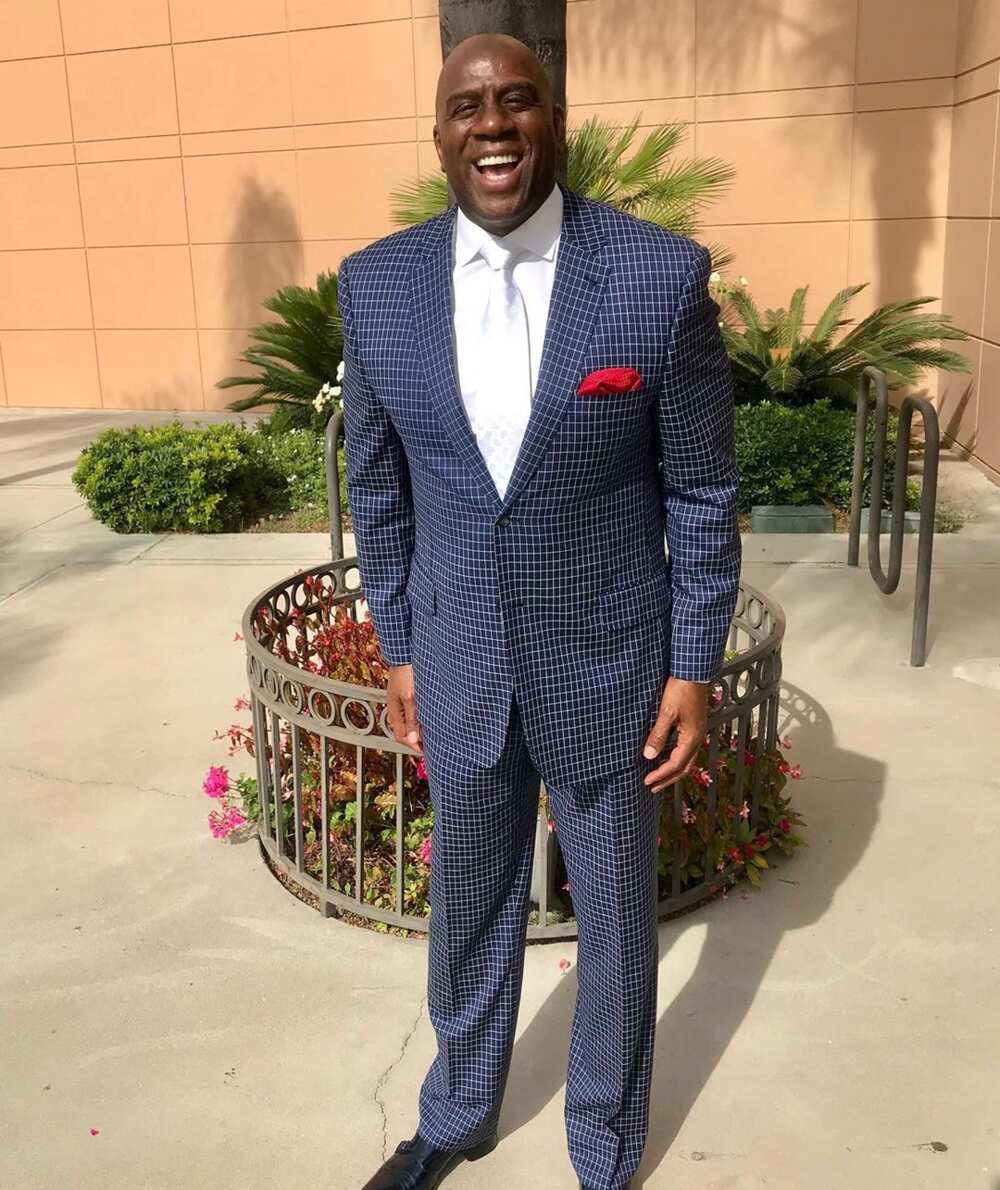 Professional basketball career
Johnson went to Everett High School in Lansing. It was here that his passion for basketball was ignited. Initially, it was difficult for him to enjoy basketball in this school because of racism. It is worth noting that both his parents played basketball at one point in their lives.
Eventually, his persistence and absolute love for the game prevailed. Magic became his pet name when he played so well recording 36 points, 16 assists, and 18 rebounds. A sportswriter coined this name for him, and it has stuck to date.
He proceeded to Michigan State University, where he honed his basketball skills. He played a lot and performed well in tournaments. Magic ended up as a noteworthy point guard. Together with his team, they won the Big Ten Conference title. He was also instrumental in the win against Indiana State University. This earned Earvin the title of Most Outstanding Player.
This basketball legend began his professional playing career as a rookie in 1979 when he got drafted by the NBA. As a rookie, he was awarded the NBA Most Valuable Player title. His team, led by him, won five championships between 1980 and 1988. During this time, he also received three NBA Most Valuable Player titles.
He played as a point guard for 13 seasons and became an NBA champion five times. He is one of only six players who have ever won an NCCA National Championship, Olympic gold medal, and an NBA title.
Johnson chose to hang his boots in 1991 when he was diagnosed with AIDS. He had played for 13 years. He took up other basketball-related roles like being a sports commentator and coaching the Lakers in 1993-1994.
By 1995, Magic Johnson's net worth was $146 million. He briefly returned to the court in 1996, but later decided to retire forever. Being business-minded, he continued improving his enterprises and expanding his income.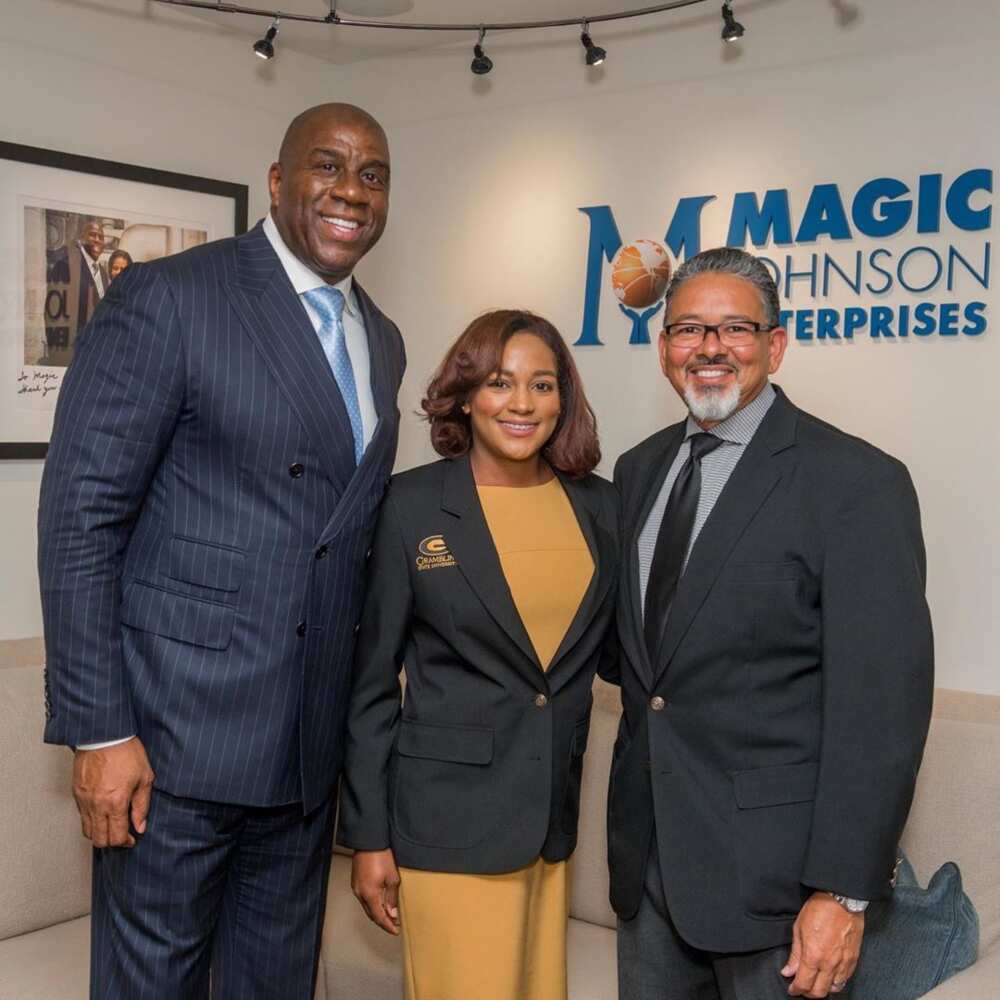 Magic Johnson highlights
1979-1988 - received numerous awards including NBA Champion (five times), NBA Finals Most Valuable Player (thrice), NBA All-Star (12 times).
1983 - authored Magic, an autobiography that details his success in basketball at only 22 years.
1987 to date - serves as the chairman and CEO, Magic Johnson Enterprises.
1989 - authored Magic Touch, a book about his life and love for basketball.
1991 to date - serves as the chairman and founder, Magic Johnson Foundation.
1992 - authored My Life, an inspirational book about his experiences.
1992 - authored What You Can Do to Avoid AIDS, a book about how to avoid contracting the disease.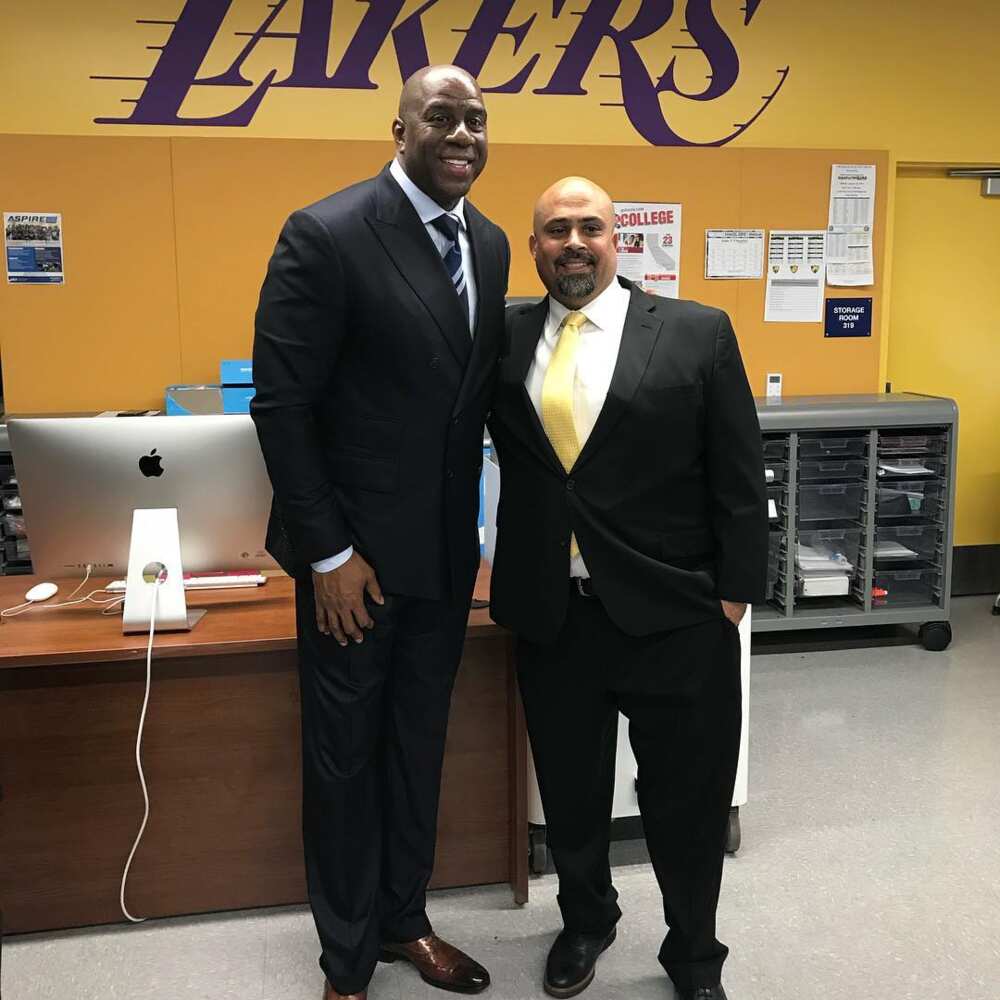 1993 to 1994 - served as Lakers Head Coach.
2001 to 2008 - worked as a Turner Network Television NBA commentator.
2002 and 2010 - became a Basketball Hall of Famer (twice).
2009 - co-authored When the Game Was Ours, a captivating story about Magic, his friend Larry Bird and their love for basketball.
2009 - authored 32 Ways to Be a Champion in Business, a book about how to excel in the business world.
2017 to 2019 - served as President of Basketball Operations.
Magic Johnson net worth is proof that he has beaten the odds. Decades after making a bold move to announce his HIV status, the talented sportsman has created an empire that continues to flourish by the day.
Source: Legit.ng