Charles Barkley net worth: How rich is the former athlete?
Charles Barkley is a former American basketballer player and a television personality. His career has made him one of the most popular figures in the National Basketball Association (NBA) history. How much is Charles Barkley net worth?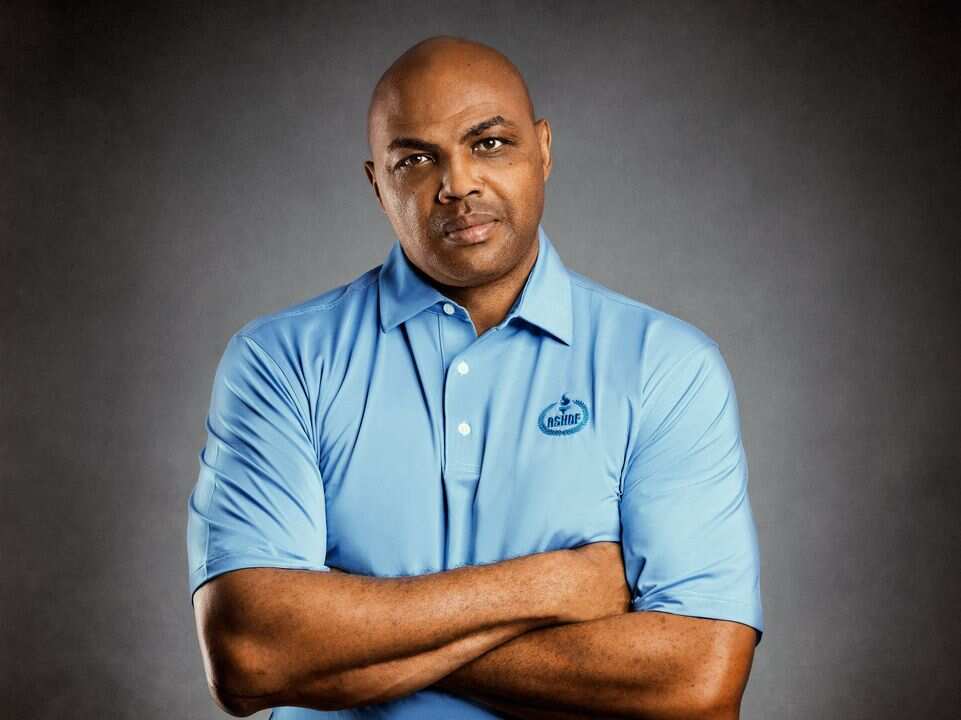 Charles Barkley was the first black baby born in an all-white town hospital. The young Charles grew up loving basketball games, and despite the racism and family upheavals young Barkley experienced, he still participated in the school basketball team.
What is Charles Barkley's net worth?
Charles Barkley net worth
Charles Barkley worth stands at $50 million as of the year 2020. He is known to be one of the richest players in Alabama. His fortune has been amassed through his career earnings with the Philadelphia 76ers, Phoenix Suns, and the Houston Rockets.
During his playing career, he earned a total of $40.3 million in salary alone. In his final season with the Houston Rockets in 1999, he was paid $9 million. Most of his wealth was accumulated in the 16 years that he was a professional basketball player.
House
The versatile former basketball player owns a mansion in Gainey ranch. The 6000-square foot property cost about $2 million, it and has space for eight cars in the garage.
The backyard looks like a great place to enjoy sunny Arizona days and features a swimming pool, tennis courts, and lots of lush trees that provide shade and privacy for his property.
Cars
Despite being famously rich, the number of cars that he owns is not exactly known. According to the Celebrity Cars Blog, Barkley had been spotted pulling up to the studios in New York City back in 2011 in a Lincoln Navigator.
Books
The basketball star is also an author of amazing detailed books that are inspiring. Some of his books include.
I May Be Wrong, But I Doubt It
Who's Afraid of a Large Black Man?
Sir Charles: Wit and Wisdom of Charles Barkley
Outrageous! The Fine Life and Flagrant Good Times of Basketball's Irresistible Force
The Definitive Word on Michael Jordan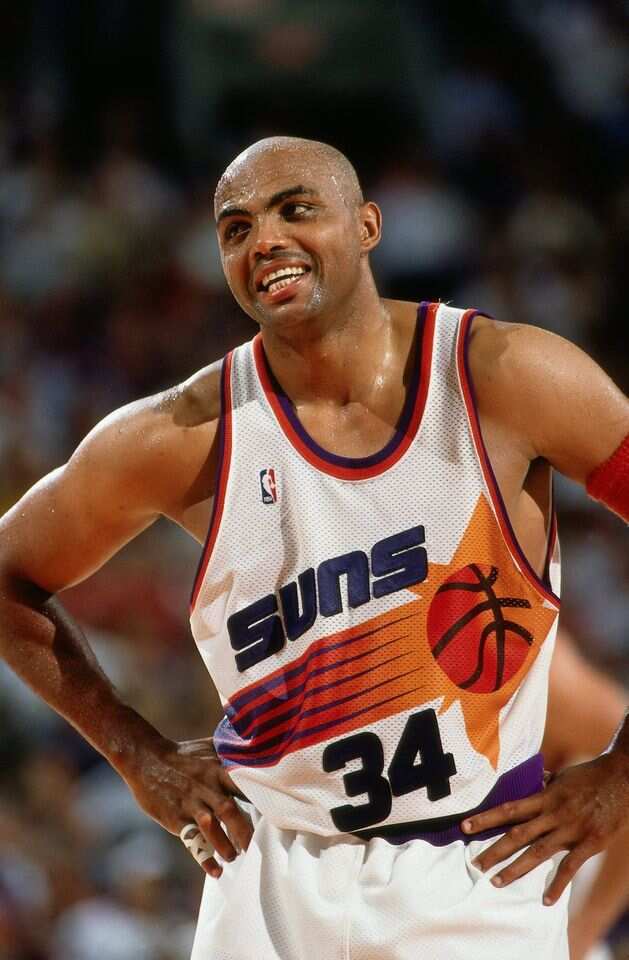 Charles Barkley basketball career
Charles played in his school team for three years, where he emerged as a favorite player to many of his fans due to his dunks and blocked shots.
Despite struggling with weight, he managed to top in the SEC rebound charts. His excellent skills earned him a nickname, "The Round Mound of Rebound." Years later, he led Auburn University to its first NCAA tournament, and they won due to outstanding performance and skills.
In the year 1984, Barkley was selected by the Philadelphia 76ers as their fifth pick in the first round of the NBA draft. He played for the team from 1984 to 1992 and later joined the Phoenix Suns, where he played until 1996.
In 1996, he joined the Houston Rockets.
Barkley has always been outspoken on the subjects of race and class. After retiring from basketball, Charles toyed with the idea of running for Governor of Alabama.
Television sports analyst
After he retired from playing basketball, Charles appeared as a studio analyst for the Turner Network Television (TNT's network coverage). Charles's salary with the TNT was $6 million per year.
He was also a studio analyst for joint coverage of the NBA games for the Columbia Broadcasting System (CBS). He is currently a basketball sports analyst on Inside the NBA. This job contributes to the net worth Charles Barkley enjoys.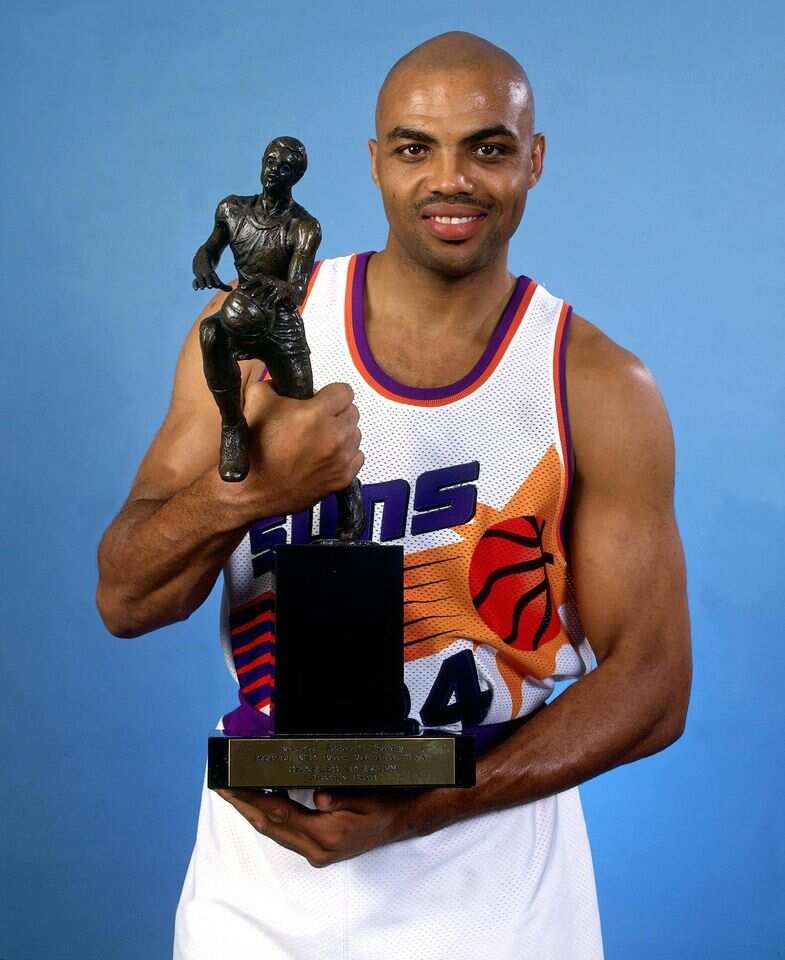 Endorsements
Charles Barkley has endorsed the following brands and products.
Coca-Cola
McDonald's
Nike
Right Guard
T-Mobile
Awards and achievements
Charles has received numerous awards in his life. Some of the awards and accomplishments he has won include:
Named NBA Most Valuable Player (1992)
Named Southeastern Conference Player of the Year (1983-1984)
Named to NBA All-Rookie Team (1985)
First year named as NBA All Star (1987-1988)
Member U.S. Olympic team (1992, 1996)
Gambling addiction
Barkley is a gambling addict. He has lost over $10 million through gambling alone.
In a 2007 interview, he admitted to winning $700,0000 over the weekend from playing blackjack and betting on the Super Bowl.
The Wynn Las Vegas Casino once sued him for failing to pay $400,000 in gambling loans. He finally paid his debt as well as a hefty $40,000 in attorney fees.
Currently, Barkley admits that he still gambles but does it in moderation.
You may be wondering, "What is Charles Barkley net worth after betting?" Even though his gambling losses have risen from $10 million to over $30 million over the years, his net worth is still stunning.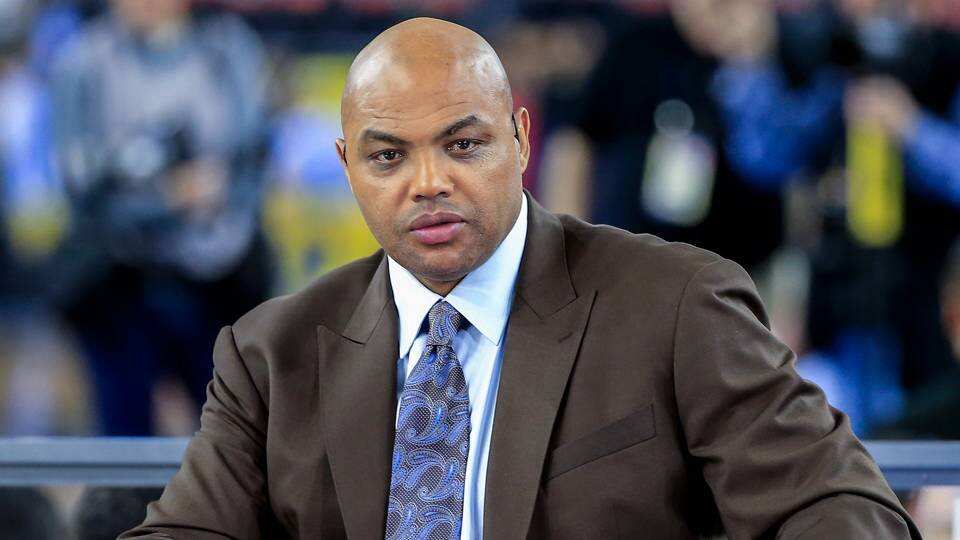 Charles Barkley is one of the 50 greatest players in NBA history. His super-sized persona matches both his figure and his phenomenal career in professional basketball. Standing half-a-foot shorter than many of his adversaries on the court, he became a leading rebounder.
The NBA star has explained that his accomplishments come from working hard. With his growing presence on television, it should be fascinating to see how Charles Barkley net worth will increase.
READ ALSO: Garth Brooks net worth: How rich is this American musician?
Legit.ng recently reported about the well-known American country music artist and songwriter Garth Brooks.
His integration of rock and pop elements into the country genre has earned him popularity, particularly in the U.S. He is also renowned for being the first artist to win 7 CMA Entertainer of the Year awards.
Source: Legit.ng