Ryan Garcia bio: Age, height, record, net worth, wife, daughter
Ryan Garcia is a young American professional boxer whose popularity is on an all-time high. The handsome boxer is in his 20s and has a bright future in the sport. He could even rise to become one of the world's finest with time.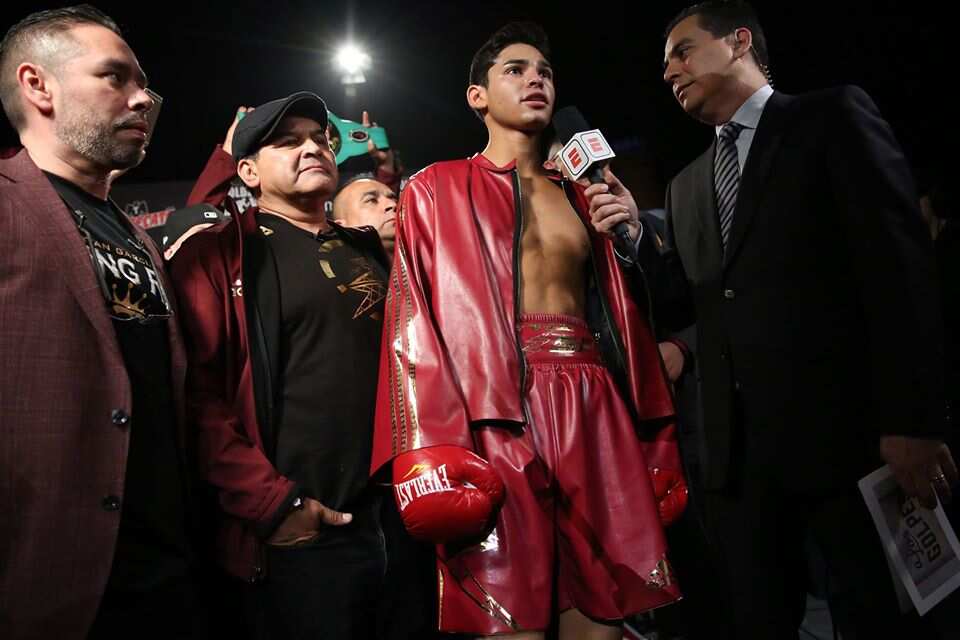 Being a young athlete means that his career is even more exciting and has potential for growth. He fights in the Super featherweight Lightweight division and has managed to attract a huge online following too.
He may just be 21 years old, but he has grown into a professional boxer with a great reputation. His speedy performance has amazed even unbeatable boxers who had to take years to hone their craft.
He is known to give fatal K.O to his opponents in numerous boxing events across the world. The unstoppable young man goes all out for his fans, which makes him an interesting opponent to watch.
His success has also made it possible for him to accumulate considerable amounts of cash since he manages to get lucrative deals. This article expounds on the boxer's personal life and details that would be interesting to his fans.
Profile summary
Name: Ryan Garcia
Date of birth: August 8, 1998
Age: 21
Place of birth: Victorville, California
Nationality: American
Ethnicity: Caucasian
Education: Adelanto High School
Profession: Professional boxer
Brother: Sean Garcia
Residence: Los Angeles, California, United States
Height: 5 ft 10 inches (1.78 m)
Weight: 135 lbs
Net worth: $10 million
Early life and age
The boxer is from Victorville, CA. He was raised with 4 other siblings, 3 sisters, and a brother. Demi, Sasha, Kayla, and Sean have always been there for him as a family.
Apart from his siblings, his father, Henry, and mother, Lisa, also live in California. The boxer is an American with Mexican heritage. The young man clearly got his passion for the sport from his family members, who have also been his biggest supporters.
How old is Ryan Garcia? Ryan Garcia age is 21, seeing that he was born on August 8, 1998. Many may consider this young for his achievements in the arena, but then again, hard work and dedication pays.
While not much about his educational background is revealed to the public, it is clear that his family has always been into boxing. His father took part in his training. He is also part of the USA (Amateur) Boxing officials.
Ryan Garcia boxing career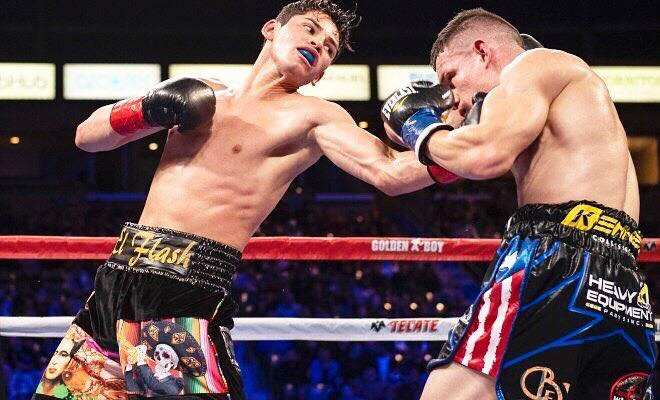 Ryan Garcia boxer and champion is familiar to many. Many consider him a boxing prospect with great potential which, when properly harnessed, can transform him into the best boxing icon the world has ever seen.
Ryan Garcia record
He has been identified with the WBC Silver lightweight title from 2019. Accolades and titles keep following him.
As of June 2020, The Ring magazine ranked him as the world's fifth-best active lightweight boxer while Transnational Boxing Rankings Board placed him seventh. BoxRec, on the other hand, placed him at position 10. All these are impressive ratings, all thanks to his unbeaten record so far.
He has managed to record an unbeatable record of 20 wins in 20 fights. He is also one of the youngest knock out boxers with a total knock out stat of 17 wins (KO). He is indeed a phenomenal boxer worth emulating.
Who is Ryan Garcia wife?
Does Ryan Garcia have a wife? He has not publicly declared whether or not he has a wife.
Ryan Garcia girlfriend
The star's fans would want a preview into his personal life, in addition to his boxing life. He has been said to have been in previous relationships before but no known engagements have been recorded.
He previously was in a relationship with Catherine Gamez, who is the mother to the boxer's daughter, Rylie. He is currently dating Andrea Celina.
Ryan Garcia daughter
He has a daughter named Rylie who was born on March 21, 2019.
Ryan Garcia height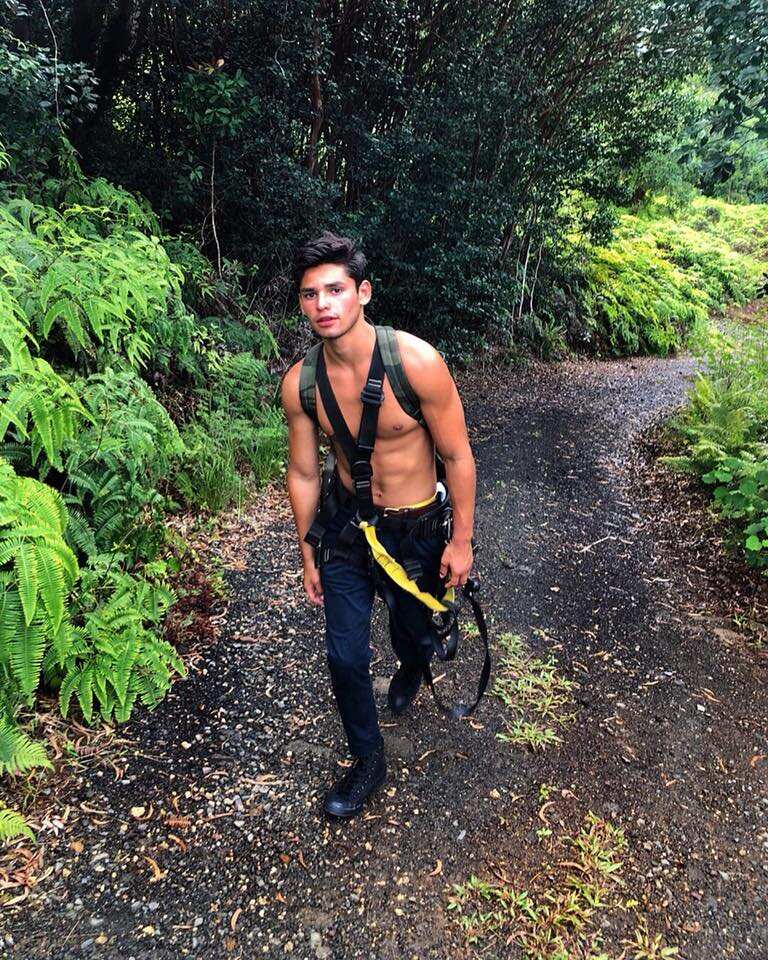 The star is 5 ft 10 inches (1.78 m) tall. This crucial height makes it possible for him to fight in his lightweight category
Ryan Garcia weight
The boxer weighs 135 lbs.
Ryan Garcia net worth
How much is Ryan Garcia worth? Celebrity Net Worth records his net worth as $10 million. This significant amount is expected, considering how much successful boxers are paid in the industry.
Looking at how famous the boxer is, especially with his title, one is not surprised that he has accumulated such wealth in his age. This brings up the question, how much money did Ryan Garcia make in his major deals?
In September 2019, the star's promoter, Oscar De La Hoya, was in the process of helping him sign an unprecedented $700 million contract. This was pushed by the belief that Ryan had all it takes to become one of the biggest boxing stars.
Like most boxing stars with great potential, the pay is attractive since they have the upper hand and can negotiate for favourable deals.
How much does Ryan Garcia make a year? The amount depends on what he gets per fight. The highest purse money he has earned so far is from the fight against Romero Duno where he is said to have made upto $250,000.
Ryan Garcia is an inspiration to many upcoming boxers. Age is not a hindrance as long as you focus and dedicate your skills to what you love.
Source: Legit.ng