Blake Jenner bio: Wife, age, divorce, movies and TV shows
Blake Jenner has recently been on the news because of his recent win. The actor emerged the winner in the second season of Oxygen's The Glee Project, which meant that he got to portray the role of Ryder Lynn on the Fox musical comedy-drama series Glee.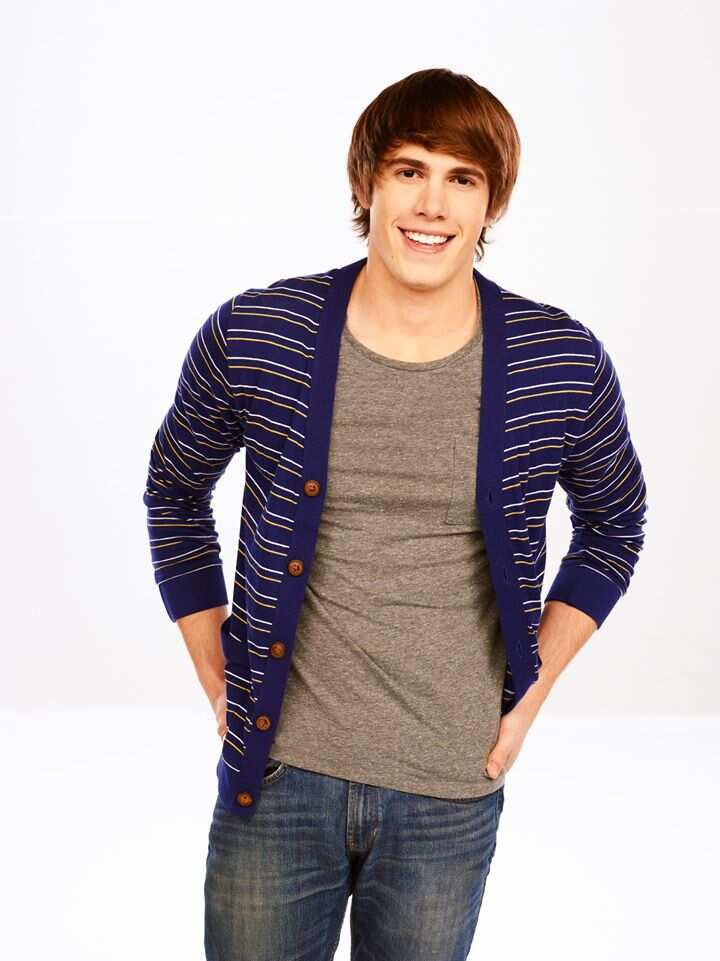 From that time, Blake has starred and acted in supporting roles in Everybody Wants Some!! of 2016, The Edge of Seventeen in 2016 as well as American Animals of 2018. He was also featured in What/If in 2019. Apart from acting, there is a lot more about Jenner that fans may not know about him. Read on to discover more interesting details below.
Blake Jenner profile summary
Name: Blake Alexander Jenner
Date of birth: 27th August 1992
Age: 27 years old
Place of birth: Miami Florida
Nationality: American
Ethnicity: Mixed
Profession: Actor and singer
Spouse: Divorced ex Glee superstar, Melissa Benoist
Blake Jenner age and early life
Blake Jenner birthday is given as 27th August 1992. He was born and raised in Miami by his parents. His mother is of Cuban descent from a Santiago de Cuba family, while his father has English, German and French-Canadian roots. This makes Blake be of mixed ethnicity.
Who are Blake Jenner parents? This is a good question as it lays off any suspicions concerning Blake's association with the famous Kardashian-Jenner family.
Blake Jenner parents are Mitzy and Richard Vernon Jenner. While he may have been rumored to be related to the Kardashians, the truth is that he is not. His resemblance to Broody may have been the reason for the rumor. Even though he is not associated with them, he has a huge family. Blake has 3 brothers. Who is Blake Jenner brother? Well, he had three elder brothers, namely Mike, Derrick, and Richard. His family was well to do, so he got to pursue his dreams from an early age.
Where does Blake Jenner live? While his home town was Miami, he moved to LA to pursue a career in acting.
Acting and career progression
From a young age, Jenner always wanted to be in movies. His interest in music and film was obvious. He even played drums at 9 years of age, and when at Felix Varela High School, he chose to join the drama society Troupe 6162 even as he played varsity football and wrestling.
He did not hide the fact that he loved comedy and improv. As a result of his passion, he joined an improvisation class and took part in stage productions at the Roxy Performing Arts Center. In 2008, he became a member of "Impromedy," a sketch comedy improv group based in Miami.
After graduating from high school, he moved to LA to pursue his acting career. Like most actors in the industry, he had to earn his keep. As he auditioned for roles, he worked as a salesman and a waiter.
While doing odd jobs, and auditioning in California, he still attended improv classes at The Grounding. He got to do a guest show after two years. 2011 began to show signs of progress for the young man's acting career. He got to star in a short filmWurlitze as well as The Truth In Being Right. He also got a chance to act in the horror film titled Cousin Sarah in the same year.
In 2012, he got selected to audition as one of the 15 contestants on The Glee Project through industry channels. The winner of the reality show would scoop 7-episode insurance in the next season of Glee. He went on to become one of the three finalist and the ultimate winner. He, therefore, got a role in the fourth season of Glee as Ryder Lynn. His appearance on the show got him a Teen Choice Award for Choice TV Breakout Star, which he won.
Together with other outstanding co-stars of Glee, Jenner was promoted to one of the regular casts in the 5th season of the series. In 2013's summer, he wrote the screenplay for Billy Boy. Together with Benoist, the two went on Kickstarter to seek fans' support. By 11th December the same year, the project got to $100,000.
He went on to appear in the horror film, Within. In 2016, he acted alongside his ex-wife Benoist in Super Girl. Some fans know him from Everybody Wants Some!, a comedy show by Richard Linklater in which he starred as Jake BradFord.
He was also a cast in 2017's The Vanishing of Sidney Hall, which premiered at Sundance Film Festival. in the same year, he was part of Goodspeed's musical production, Cyrano, where he played Christian de Neuvillette. Fans are also looking forward to when he will be part of an adaptation of Merrily We Roll Along by Richard Linklater.
Blake Jenner movies and TV shows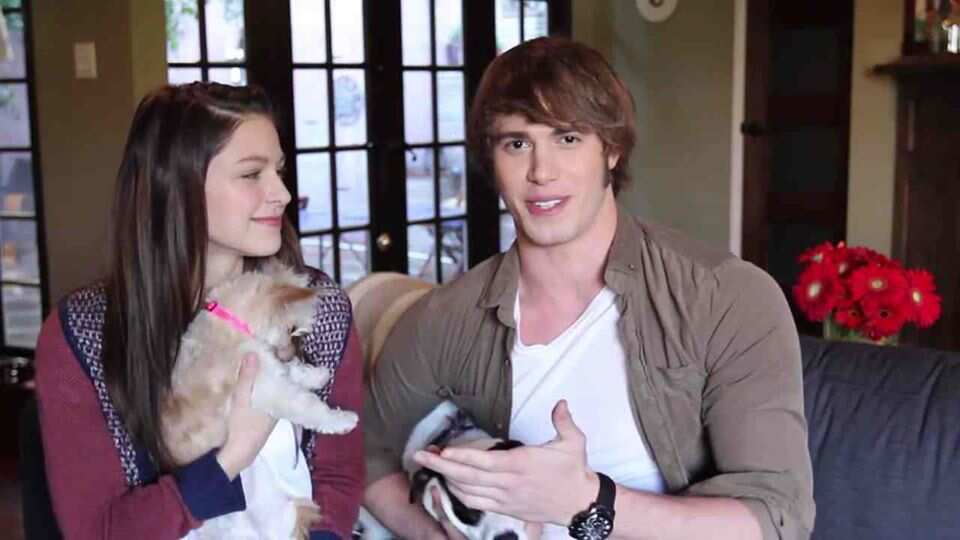 If you love his acting style, then you probably know a number of Blake Jenner movies and TV shows. He is a brilliant and talented actor that is worth following. Below are some of the best films he has starred.
Merrily We Roll Along, which is currently filming. He will star as Franklin Shepard.
2019 - NBA 2K20 video game as the Assistant GM's voice.
2019 - What/If TV series as Sean Donovan in all the 10 episodes he starred in.
2018 - NBA 2k19 video game as Howie Carter's voice.
2018 - American Animals - as Chas
2017 - The Pokemon Horror Movie You Need to See
2017 - Billy Boy as Billy Forsetti
2017 - The Vanishing of Sidney Hall as Brett Newport
2016 - Within as Tommy
2016 - The Edge of Seventeen as Darian
2016 - Everybody Wants Some!! as Jake
2016 - Supergirl TV series as Adam Foster
2012-2015 - Glee TV series as Ryder Lynn in 39 episodes
2014 - Love at First Site as Sydney Reynolds
2012 - The Truth in Being Right as Jeffrey
2011 - Wurlitzer as Alexander Moore
2011 - Melissa & Joey TV series as Miller Collins
2010 - Fresh 2 Death as Connor
Despite having appeared in numerous other films and shows, most people remember Blake Jenner Glee actor for his role in the series. This was one of the projects he got to work on for a long time, thus allowing his fans to fall in love with his character.
Blake Jenner wife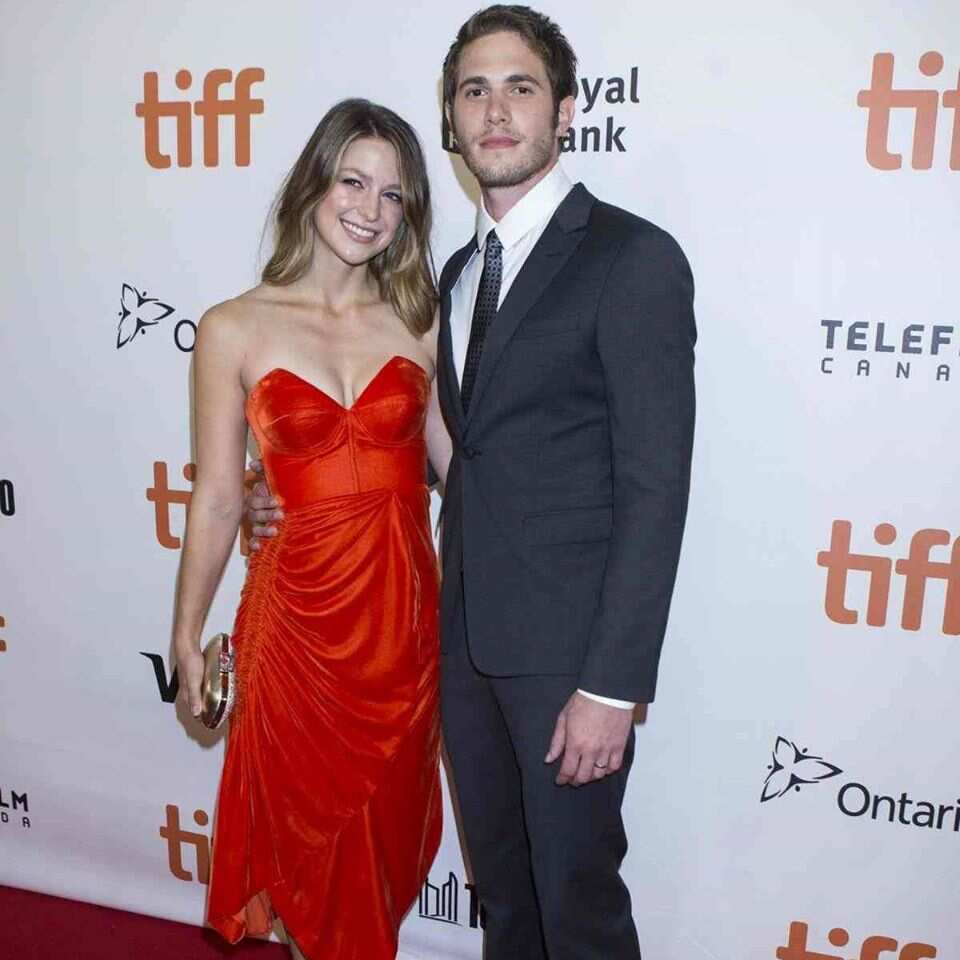 Before getting married, Jenner was in a relationship with his high school sweetheart, Maria Corea. The two had dated for 3 years before he got into a relationship with fellow Glee star, Melissa Benoist.
When did Blake Jenner get married? The two co-stars got married in 2015 but divorced soon after in 2017. Blake Jenner divorce may have taken people by surprise, but his former wife filed for it, mentioning irreconcilable differences.
Later, more light has been shed on the issue. While everyone knows that in 2015, Jenner married his former Glee co-star, and Supergirl star, Melissa Benoist, what no one anticipated was their split. They always looked good together. Apparently, everything was not as it seemed for Blake Jenner and Melissa Benoist.
The actress filed for divorce in 2016, citing irreconcilable differences. Recently, she made what turned out to be a shocking revelation that got fans talking about the former two Glee stars. Melissa shared on an Instagram video, revealing to all how she has been the victim of intimate partner violence.
In the video, she explains details of the abuse, saying that it began as emotional manipulation, and later turned into physical abuse. She gave a recount of how she recalled being punched, slapped, dragged, and even thrown against the wall. Keen observers could see that the 31-year-old was fighting back emotions as she narrated her story.
She explained that she gathered the courage to finish the relationship when her partner threw an iPhone at her, breaking her nose. While she did not mention who the partner she talked about in the video was, fans could not help but speculate and link Jenner with her story.
The fact that she revealed the partner to be younger than her made it easy for people to speculate and guess. After all, it is common knowledge that Jenner is four years younger than Benoist. One more thing that fans are also pointing to is the phone incident. The actress said that after she broke her nose, they made up a story that she tripped and hit her face on a planter. This was the same story she recounted to Jimmy Fallon back in 2016, a time when she was still married to Jenner.
How tall is Blake?
Blake is 1.85 m tall. He is a tall and handsome dude that makes most of his fans drool over him.
Blake Jenner Instagram
As a great actor, his social media presence is expected to be reasonably high, which it is. You can find him on his Instagram page, where he shares posts about his daily life and work experiences. The 270 thousand followers on the page prove that he is a star.
You can also connect with him on a different platform, Blake Jenner Twitter, where you can engage and chat. He has 332.8k followers on Twitter. He shares a lot more on this platform, making it an even better source for anyone that wants to know more about him.
Blake Jenner net worth
Celebrity Net Worth gives Blake's net worth value as 1.5 million US dollars. The American actor and singer has accumulated most of his cash through acting gigs.
Blake Jenner is one of the many actors who had a dream at a young age and believed in it enough to pursue it to fruition. His journey in the industry may not have been the easiest, but he worked hard to create a name that has stood the test of time in the industry. He continues to excel and achieve more as an actor.
Source: Legit.ng