Pharrell net worth, age, height, ethnicity, family
Pharrell Williams is an established American singer, producer and a businessman who has become famous in the music industry. Pharrell net worth has made him become one of the wealthiest musicians in the world. How has he managed to make all this money, and how does he manage his private life?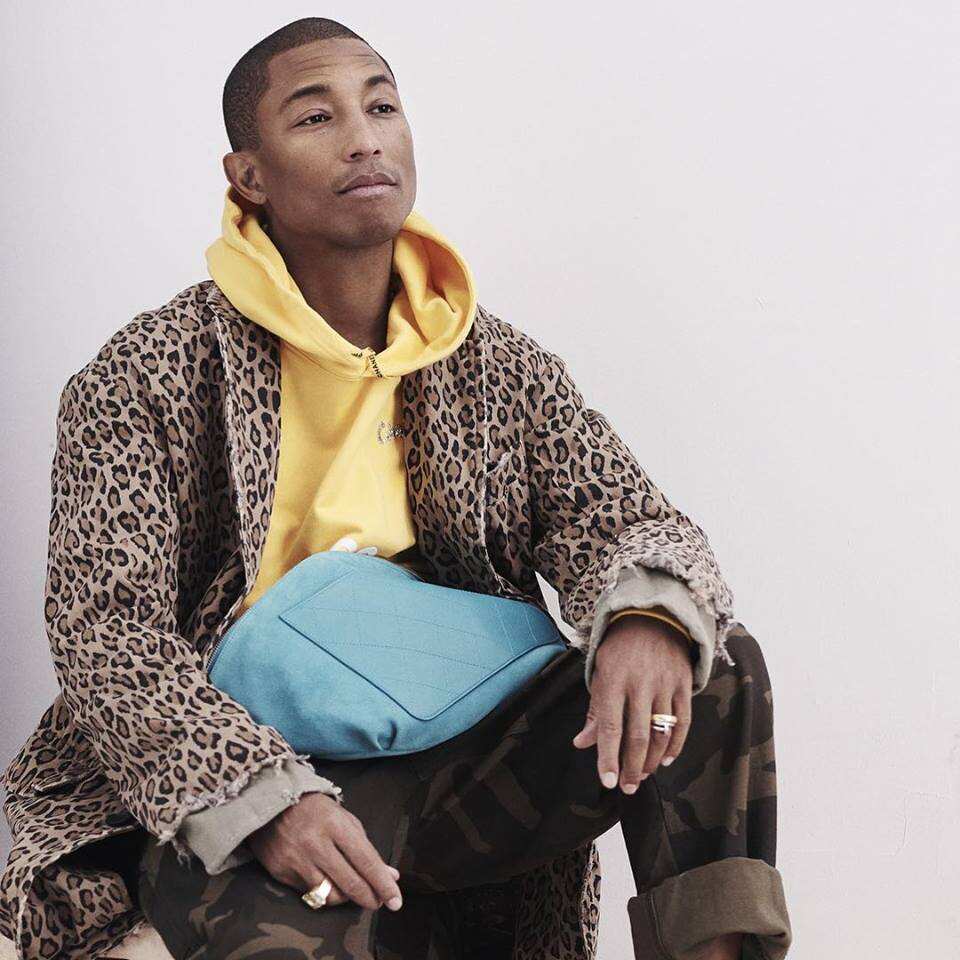 Pharrell Lanscilo Williams was born on 5th April 1973 in Virginia Beach, Virginia. Pharrell Williams parents are Pharaoh Williams and Carolyn Williams. He was brought up in a family that understood the entertainment industry as the mother was at one time a beauty queen. Lanscilo was raised alongside his brothers, Cato Williams (younger) and Psolomon Williams. Pharrell also has half-siblings from his father's earlier marriage: Hope R. Williams, Pharaoh Williams, David Williams and Carlie W. Parks who died in 2015. Pharrell net worth shows a story of a hardworking and determined person who went beyond odds and made it in life.
Pharrell William profile summary
Name: Pharrell Williams
Other names: Pharrell, Skateboard P, Lanscilo Williams
Occupation: Music producer/Singer
Birthdate: April 5, 1973
Place of birth: Virginia Beach, Virginia
Pharrell age: 46 years
Nationality: American
Height: 5'9" (175 cm)
Zodiac sign: Aries
READ ALSO: Jason Earles bio: age, height, net worth, wife, Hannah Montana
In 1990, Pharrell and Hugo formed an R&B group named The Neptunes. While attending a high school talent show, they performed so well that they attracted Teddy Riley who signed them after graduation. Since 1992, The Neptunes gradually build its fan base becoming very popular. William started working more on his solo career and released his first album "In My Mind" in 2006. Since then, he has gained incredible popularity releasing other best selling singles such as 'Despicable Me 2' theme song 'Happy'.
Awards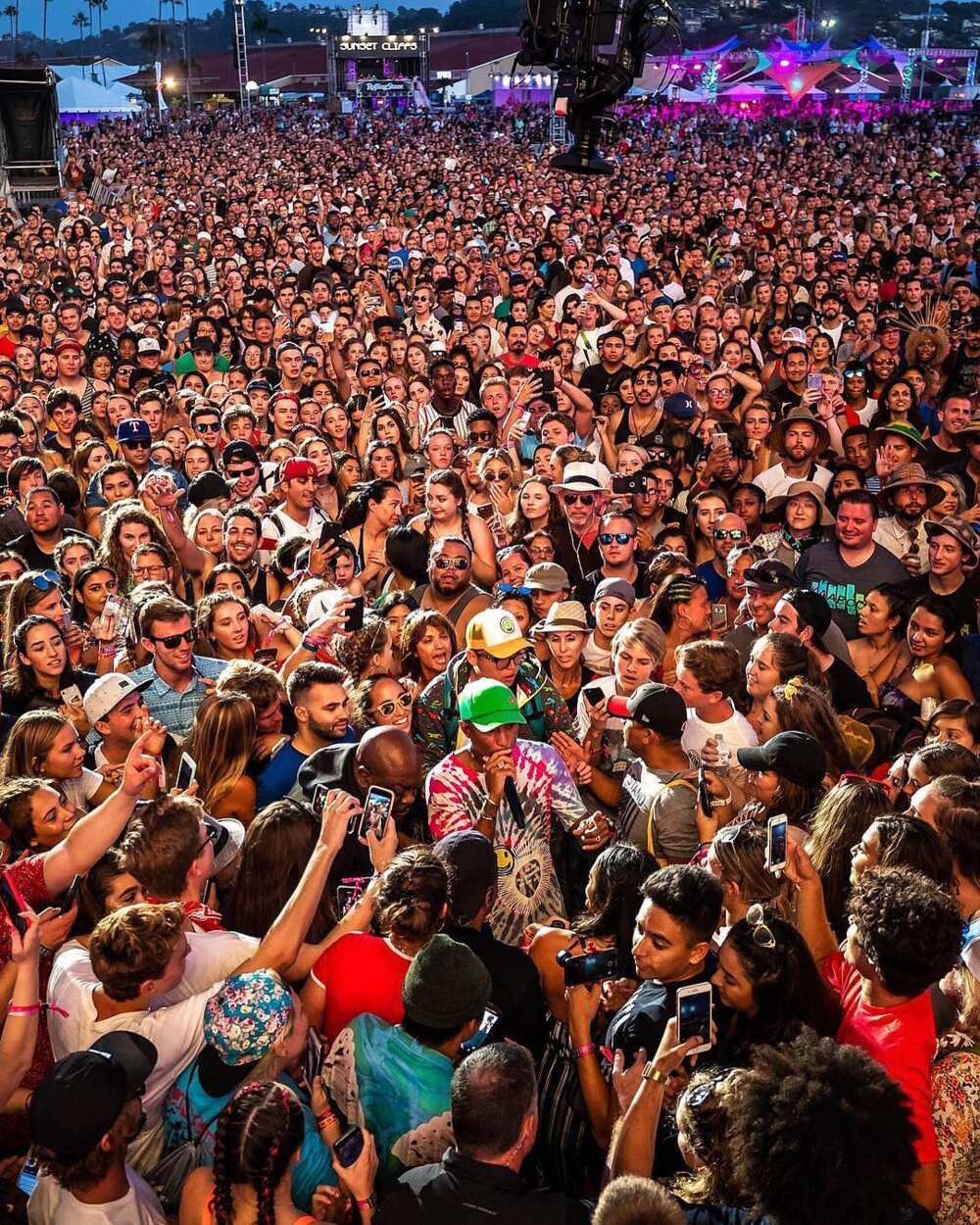 Pharrell Lanscilo has been awarded severally for his outstanding contributions in the world of music. He has won 10 Grammy Awards, 6 Billboard Music Awards, 2 BBC Awards and 3 BET Awards. His second album topped US R&B charts. He has also been nominated twice for the Academy Awards for his amazing song 'happy'.
Pharrell Williams net worth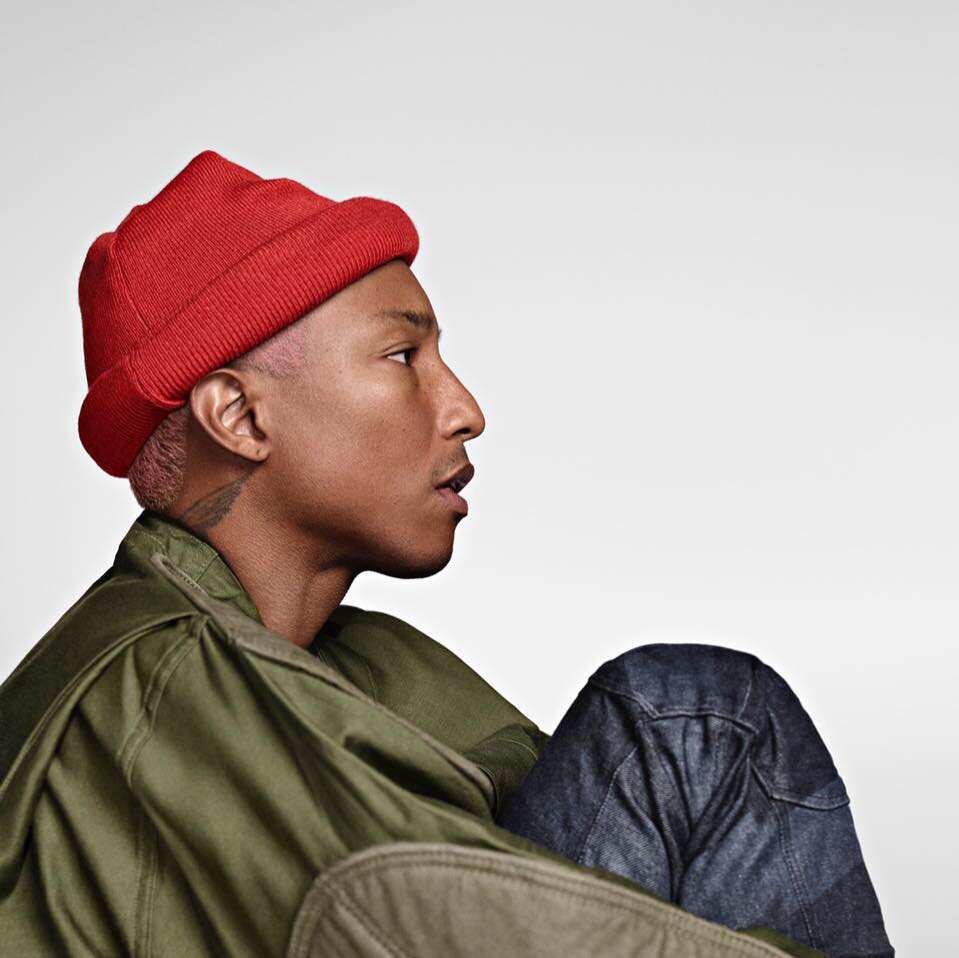 Pharrell is now among the wealthiest rappers in the world. His talent has grown enabling him to work with other best selling artists. In 2005, Forbes valued his earnings at $32 million. By 2019, his net worth is valued at $150 million. Other business ventures that have contributed to his net worth include:
Clothing line
This music star has been involved in several clothing lines such as:
Bionic Yarn and G-Star Raw
Pharrell is the creative director of Bionic Yarn. Bionic is a startup which converts recycled materials into finished clothing. In 2014, he helped in the launch of a line of jeans made from plastic recovered from the ocean. This eventually saw him become the co-owner of G-Star Raw, a Dutch denim maker.
Billionaire Boys Club, Ice Cream and Billionaire Girls Club
In 2005, the star also launched his signature clothing brands: Ice Cream and Billionaire Boys Club. These high-end streetwear companies have combined annual sales of more than $25 million. He also launched a sister brand-Billionaire Girls Club in 2013. These labels have secured themselves brick and mortar storefronts in London, New York and Tokyo.
Recording label
He also became the owner of several recording labels such as:
Star Trak
This was his first label which they started in 2002 together with Chad Hugo, his childhood friend. Together, then known as The Neptunes, they produced some of the best hits including Snoop Dogg's "Drop It Like It's Hot", Nelly's "Hot in Here" and Britney Spears' "I'm a Slave 4 U."
I am Other record label
In 2002, Williams also launched a multimedia creative record label which also features great musical works.
Partnerships
He has partnered with several companies which include:
Adidas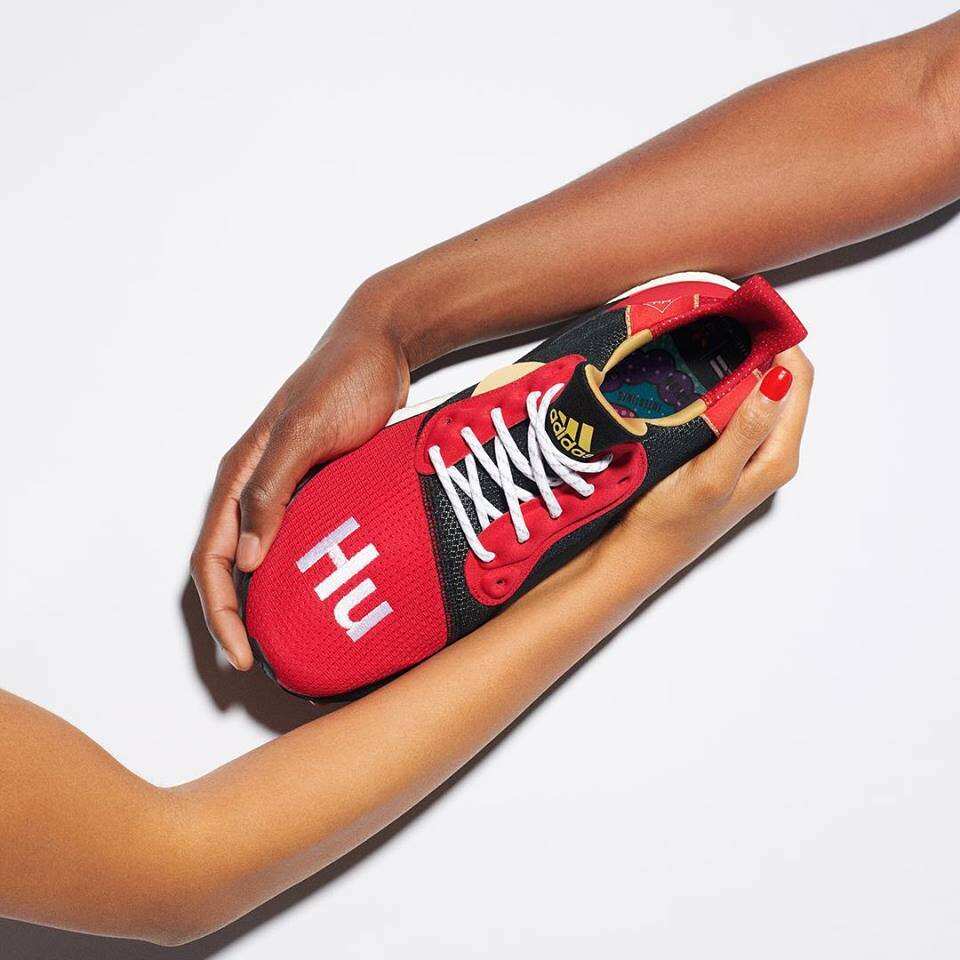 The celebrity also has a long-term partnership with the Adidas. In June 2016, he released Pharrell X Adidas "Human Race" collection. This was done at the Billionaire Boys Club flagship stores and selected Adidas Consortium retailers globally. These sneakers come with a unique lacing system and retail for an average of $250 for a pair.
Brooklyn Machine Works
Inspired by his success, Pharrell did more. He went the extra mile and co-founded a manufacturing company, Brooklyn Machine Works that crafts handmade bikes.
Return Textiles
Not long ago, William also joined with other entrepreneurs Tim Coombs and Tyson Toussant to become part of Return Textiles, a NY (New York) based textile manufacturing company which produces technologically advanced yarn by the name Bionic. The threads and fabrics are sourced from recycled plastic bottles. In 2010, this company reportedly generated $1.3 million in annual sales.
American Express's Platinum Card
William also announced yet another partnership with a high-profile company, American Express. He was the first ever creative director of the American Express Platinum Card. His role involves creating rewards and benefits program for the cardholders.
READ ALSO: Actress Barbara Hale bio: age, children, husband, net worth, cause of death
Acting business
Pharrell is not new in Hollywood. He made an appearance in 2016 on a movie "Popstar: Never Stop Stopping". He was also the executive producer of the movie "Dope", a crime comedy-drama film released in 2015.
Non-profit organisation
Mr Williams is also involved in charitable works. He owns a non-profit making organisation by the name "From One Hand to Another" (FOHTA). This organisation is education based. Its mission is to change the world, one kid at a time by giving them the tools and resources to make them realise their unique potential. He also supports other foundations such as:
United Negro College Fund
Soledad O'Brien & Brad Raymond Foundation
Nordoff Robbins
Musicians on Call
Joining Forces
Indigenous Environmental Network
Great Ormond Street Hospital
Got Your 6
Global Citizen
Get Schooled Foundation
Gabrielle's Angel Foundation
Homes owned by Pharrell
Pharrell has invested in apartments. Some of these homes include:
Laurel Canyon mansion
According to Forbes, he made $32 million between June 2014 and June 2015. In 2015, he paid $7.14 million for an ultra-modern mansion in Laurel Canyon, Los Angeles. The elegant mansion is featured on Justrichest list of 30 most jaw-dropping celebrity homes.
Bristol Tower penthouse
Pharrell William also has a luxury penthouse in Miami which include bedroom, kitchen, living room and swimming pool. This huge home features five bedrooms and six baths, large balconies and a panoramic view of Biscayne Bay. It is located at Bristol Tower in Brickell. It has a rooftop terrace and seven parking spaces! According to Forbes, he is selling the house for $16.8 million.
Beverly Hills home
William is also a proud owner of Tyler Perry's $15.6 million Beverly Hills home. This house spans 17,475 square feet. It was built in 1992 and is located on a hilltop. It spans 4 acres which overlook the city light and canyons. Inside, the house features ten bedrooms, 11 bath and other unique features such as pyramid-shaped skylights and overlapping stone marbles. On the outside is a resort-style swimming pool with a slide and grotto. You will also get a tennis court professionally built, as well as an outdoor dining terrace.
READ ALSO: Angie Everhart now: age, height, measurements, net worth
Luxurious rides owned by Pharrell
The musician owns several luxurious rides. Among them are the following:
Black Ferrari Enzo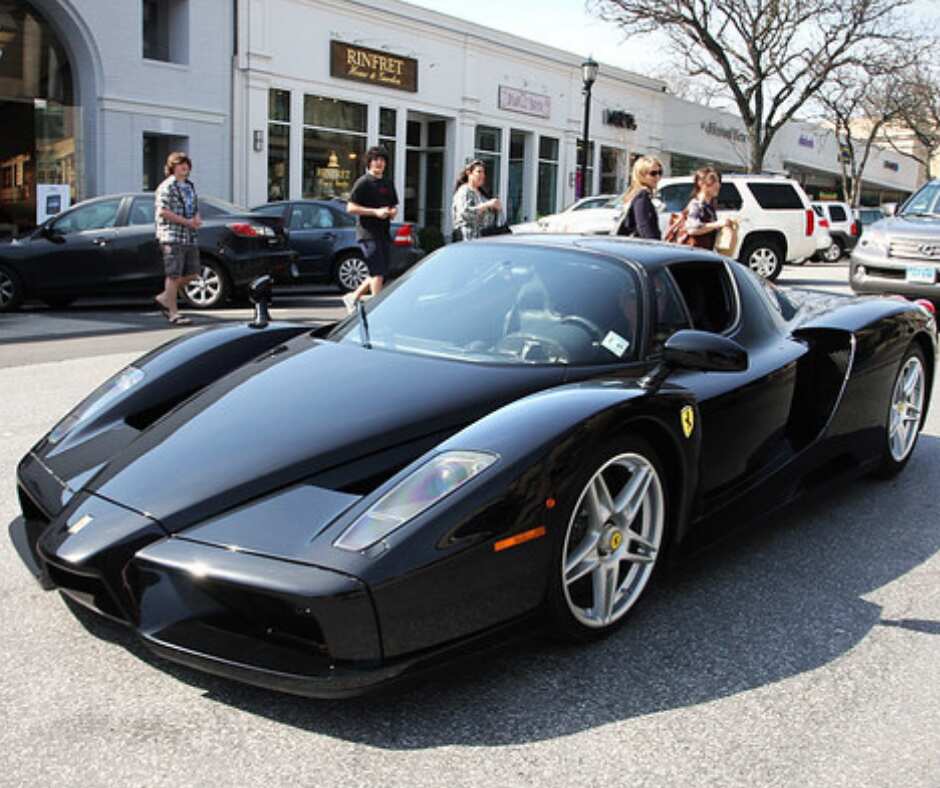 This sleek piece is one of the rarest cars in this modern day and age. The car is powered with a 6L V12 engine which revs to a max of 8,000 rpm. The engine also delivers 651hp at 7,800rpm. The vehicle is valued at $2.4 million.
Rolls Royce Phantom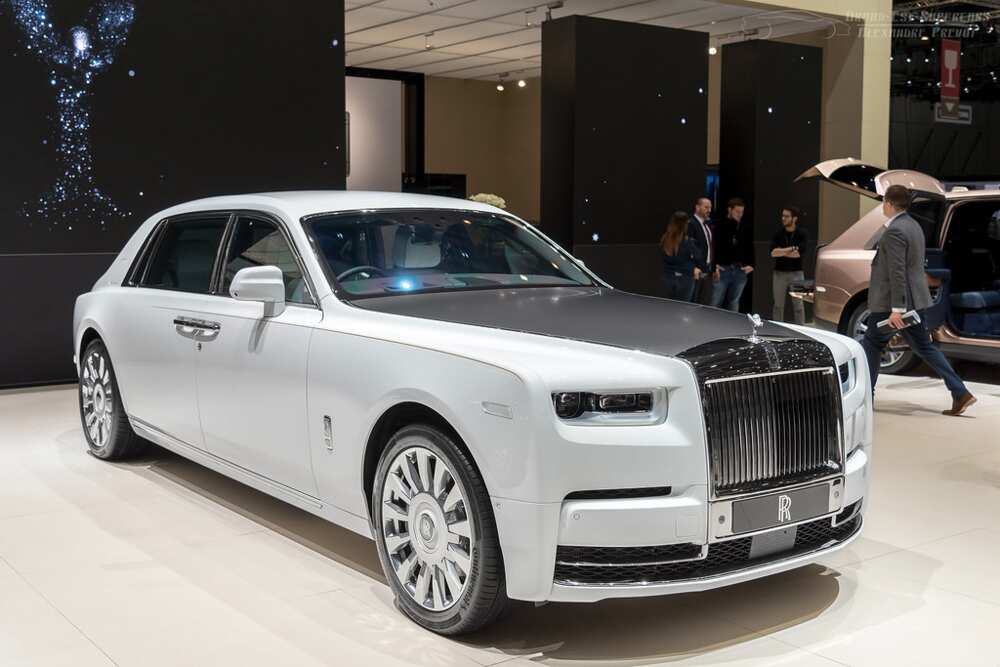 The Phantom Coupe is British made a luxury car which debuted in 2008. The car is powered by a 6.75L V12 engine that produces 459 PS (453hp). Thanks to modern technology, the vehicle has segment-leading fuel economy features such as direct injection and camshaft controls. The Phantom Coupe will comfortably accelerate up to 97km in 5.8 seconds, with a limited speed of 249km/hr (155mph).
Rolls Royce Drophead Coupe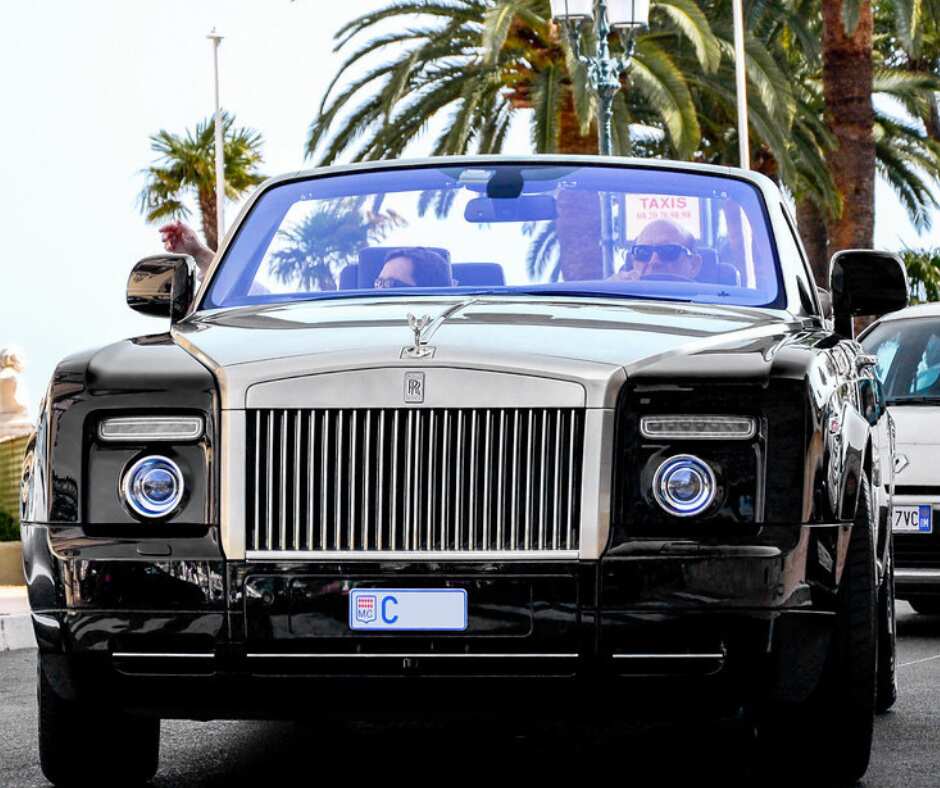 The Drophead Coupe version is powered with a V12, 6.75L engine giving 453hp. This car model looks more civilised. Drophead Coupe version meets the expectation of Roll-Royce with its smooth riding quality and an indulgent interior. The seats of the car are well shaped giving you maximum comfort. You also will find a five-layer top which keeps the cabin calm. The price range for this piece is $460,000-$587,223.
Mercedes-Benz SLR McLarens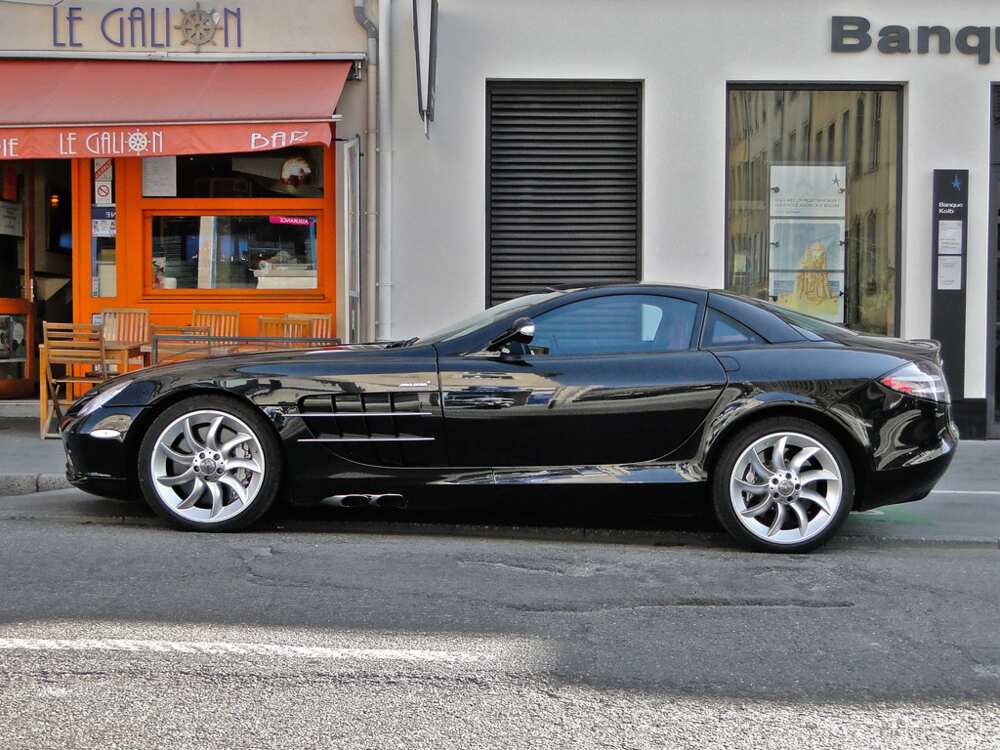 The Mercedes-Benz SLR is a grand tourer jointly developed by British automobile manufacturer McLaren Automotive and German auto manufacturer Mercedes-Benz. SLR is short for Sport Leicht Rennsport which means Sport Light Racing. Compared to the Porsche Carrera GT and Ferrari Enzo, the SLR is a more high-speed version. It can quickly crunch 200mph due to the five-speed auto gearbox. This car was valued at $495,000.
Porsche Spyder 550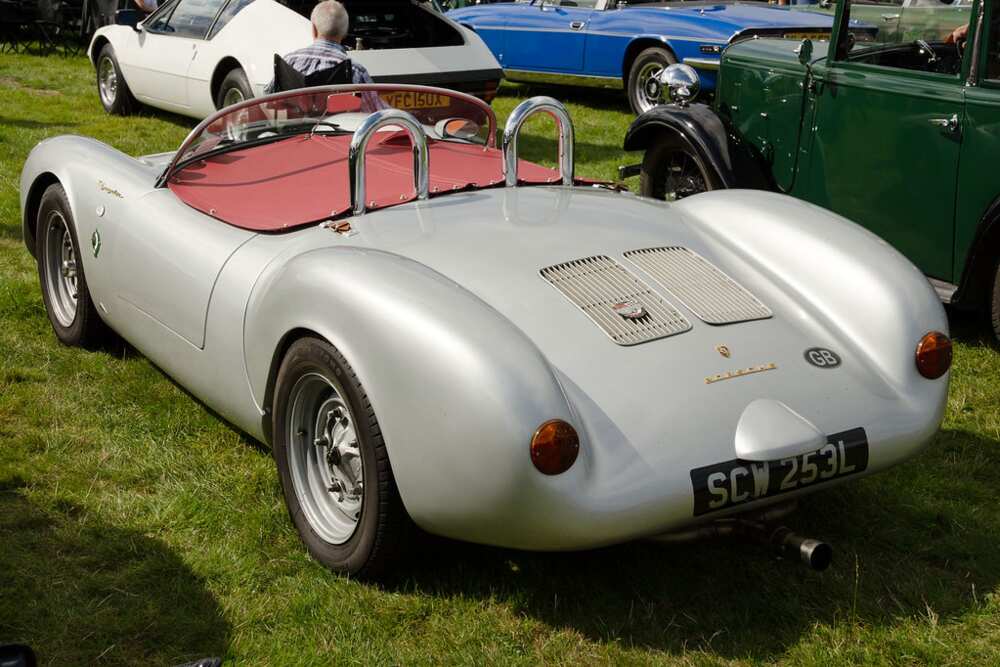 The Porsche 550 is classic and iconic to many. This lightweight roadster was the inspiration version of Porsche 356 less the hard roof. For racers, this first version of the model was the first to win Nürburgring Eifel Race in 1953. The car gives fuel consumption of 10.5 litres per 100km with a top speed of 266km/hr (165mph). It boasts of a six-cylinder engine producing a maximum horsepower of 266PS at 6200rpm. This car is worth $3.685 million
Hybrid GMC Yukon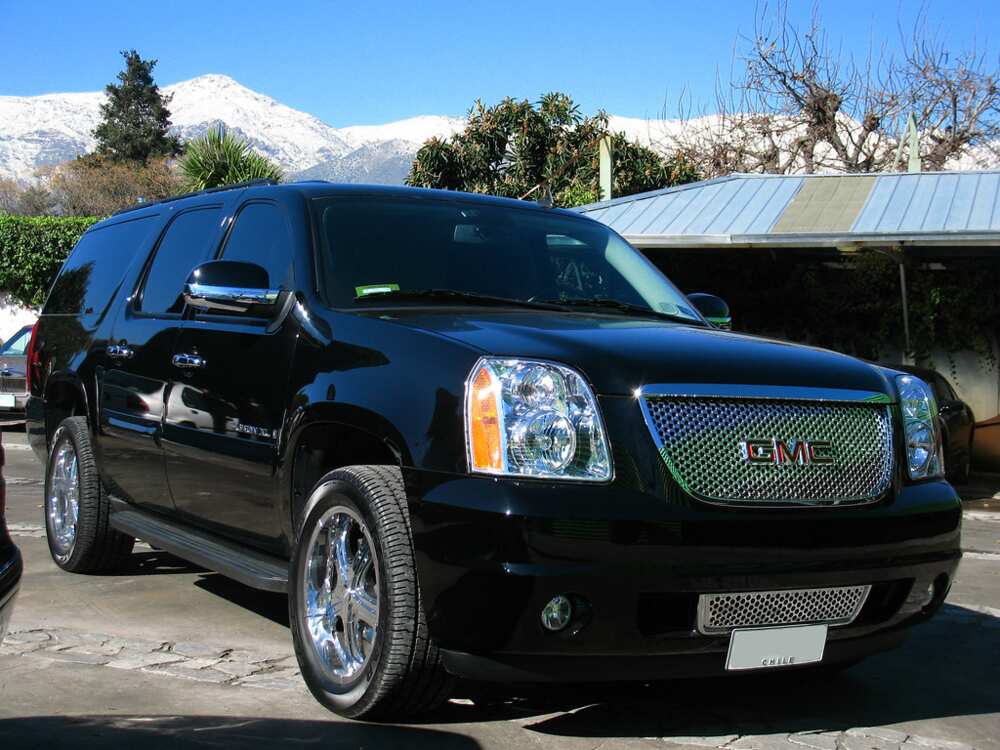 This car is very efficient and will give you feedback on your driving style. It has a room for eight passengers in three two seats. It features optional items such as a sunroof and a rear entertainment system. Under the hood is a two-mode hybrid system, augmenting V8 engine with two elective motors. It is also powered with a 300-volt battery pack. A cylinder deactivation system cuts the power output to four of the eight cylinders when under low-stress situations. The four-wheel drive version can tow up to 6,000 pounds. You will also like the 6.0L engine that generates 332 hp with an electric power drive feature.
READ ALSO: Nicole Ari Parker bio: age, height, ethnicity, family, net worth
Pharrell Williams age and ethnicity
Many have been asking, how old is Pharrell Williams? To answer the very many fans that have been asking this question, he was born on 5th April 1973. Hence, Lanscilo Williams is 46 years old as of 2019. His nationality is American, and Pharrell Williams ethnicity is African-American. Pharrell ethnicity combines both American and African origin.
Pharrell Williams height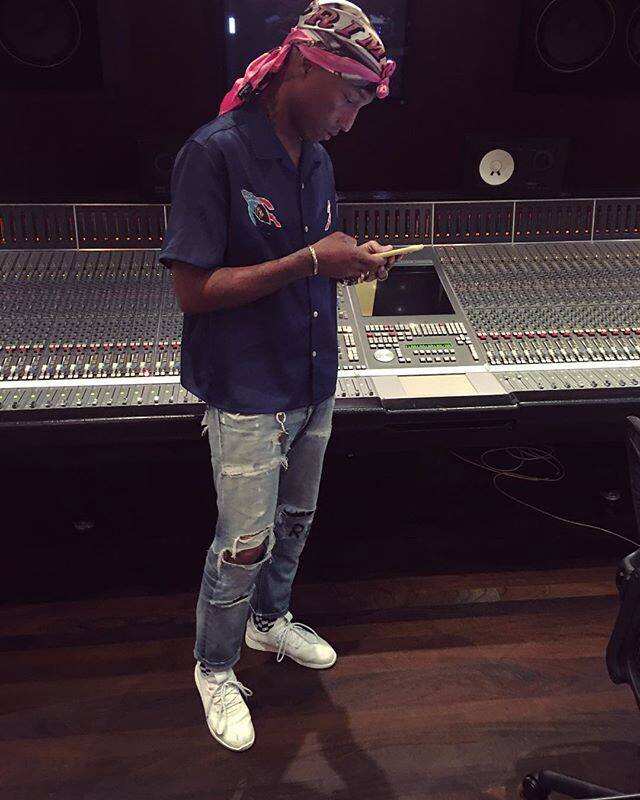 Pharrell height is 1.75m tall and has been assumed to weight around 68kgs. Other body measurements include 14 for biceps, 40 for chest and 32 inches for his chest.
Pharrell Williams family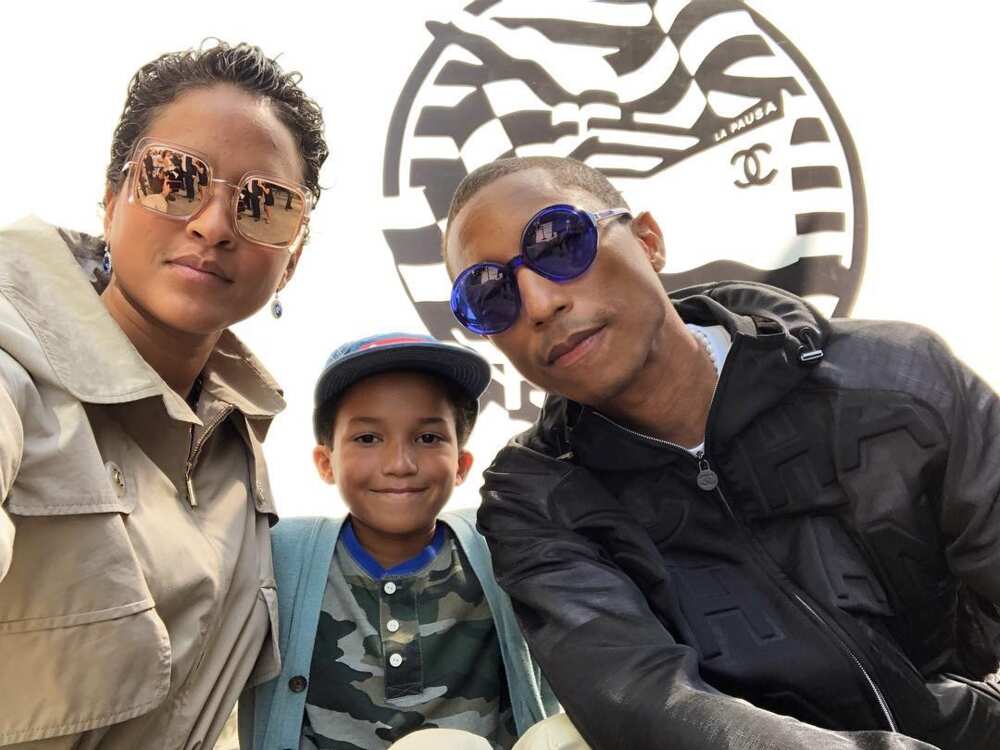 To all those ladies who thought of eyeing Williams, he has a family! Pharrell Williams wife is Helen Lasichanh. When they first met, this beautiful woman had a boyfriend whom they maintained their relationship for a couple of years before breaking up. Here, Mr William had to work harder to win her over. In 2013, the two got married becoming husband and wife after dating for six years. Pharrell Williams child, the firstborn, was born in 2008. Amazingly, in 2017, Pharrell wife delivered a set of triplets. Hence, Pharrell Williams children are four in total.
A good life for a hard working man
Pharrell Williams has worked very hard over the years. He has gotten outside the box and ventured into businesses that have massively contributed to his wealthy status. Pharrell net worth places him among the richest rappers in the world. From clothing lines to music production, his hard work has made him live a good life with this family. Pharrell Williams kids may not have to worry about their destiny, as it seems their father has ensured they are well sorted.
READ ALSO: David Paul Olsen bio: age, height, net worth, brother, wife Daniela Ruah
Source: Legit.ng