Rivers Cuomo bio: age, height, wife, net worth
Rivers Cuomo is a rock singer, songwriter, and producer from the United States of America. He is also a keyboardist, guitarist, songwriter, and lead vocalist of the Weezer rock band. Interestingly, he has released several music albums which have captured the hearts of his many fans.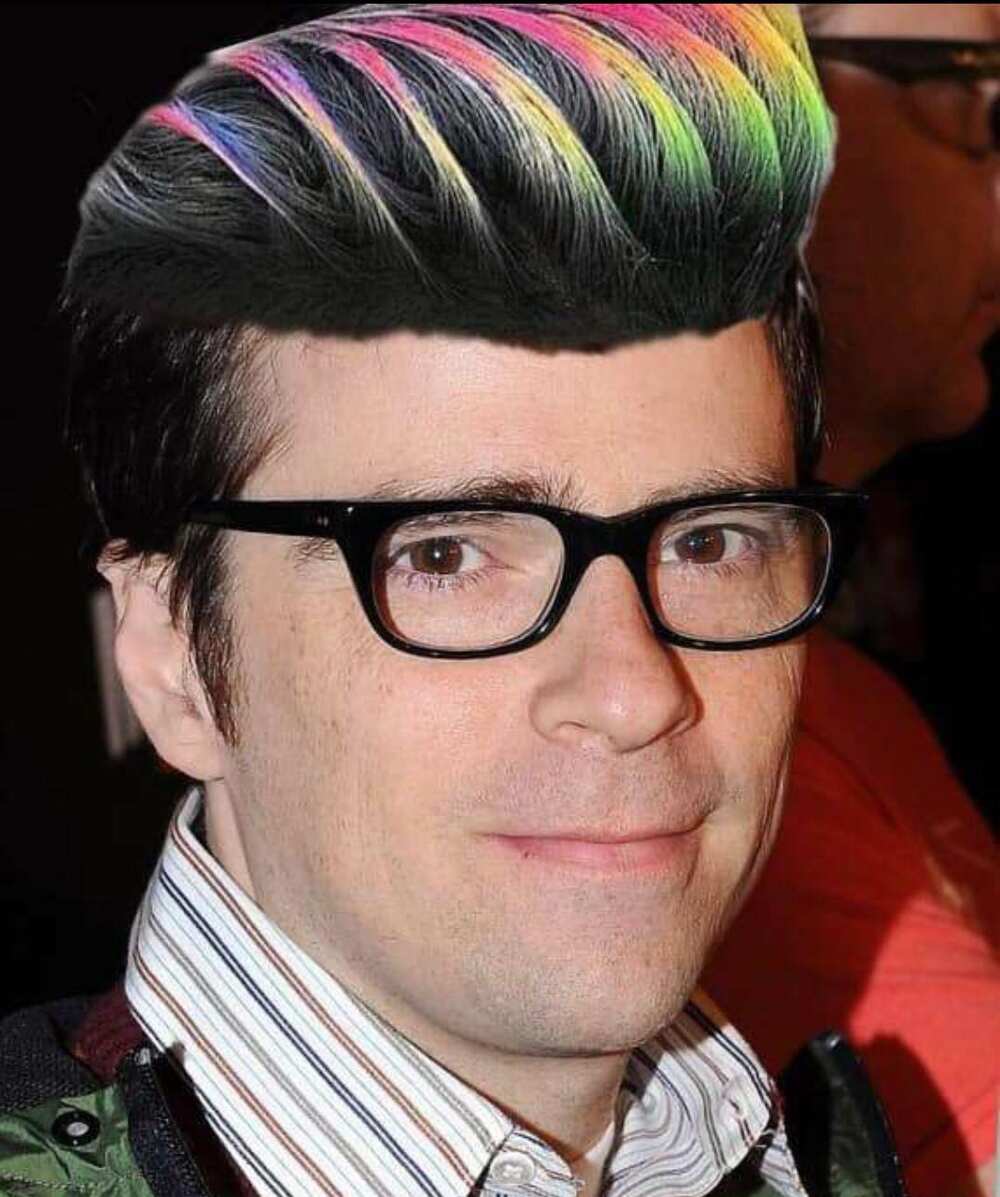 The celebrity appeared on his first TV show 120 Minutes in 1994. His passion for music was inspired by his father, who was a featured musician and played drums for jazz saxophonist Wayne Shorter. He released his first album which was successful as it peaked high in the US Billboard 200. This has motivated him throughout his career life.
Profile summary
Birth name: Rivers Cuomo
Nickname: Ace, Varz, Weezer
Date of birth: 13 June 1970
Rivers Cuomo age: 49 years
Rivers Cuomo height: 5' 7''
Weight: 70 kgs
Ethnicity: White
Nationality: American
Twitter:@Riverscoumo_
Instagram:rivers_cuomo
Early life
Rivers was born to his mother, Beverly Shoenberger, and his father, Frank Cuomo, in Manhattan. However, his parents separated in 1975. At birth, his left leg was shorter than his right one. He underwent extensive surgery followed by months of painful physiotherapy and wearing a steel braze. Rivers attended Mansfield Middle School and participated in the school choir.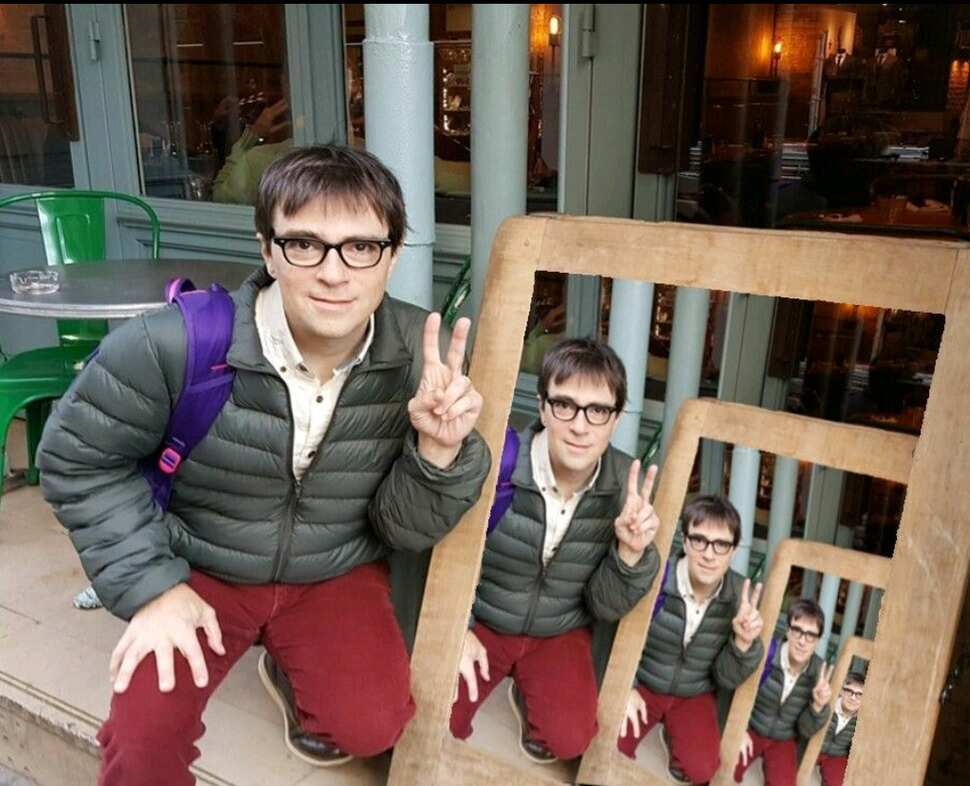 Rivers Cuomo young brother, Leaves Cuomo, teaches courses at the University of Washington in Seattle. Rivers joined Harvard University in 1995 to study classical composition but dropped out before his graduation. The musician formed in 1992 with guitarist Jason Crapper, drummer Patrick Wilson, and bassist Matt Sharp.
Who is Rivers Cuomo wife?
In 1997, Rivers met his dear wife Kyoko Ito in Massachusetts. She was a college student by then. The couple got married on June 18, 2006, in a reserved beach in Paradise Cove. Their wedding was attended by close friends, relatives, and Weezer members. Rivers' wife was working at a PingMag magazine in Tokyo before relocating to the United States of America. However, she is a private person who has not disclosed much about her life on social media platforms.
Does Rivers Cuomo have kids?
Rivers and Kyoko have a daughter, Mia Cuomo, who was born in 2007 and son, Leo Cuomo, who was born in 2012. Rivers Cuomo kids have taken after their father's personality. When Mia was eight years old, she played the keyboard for Perfect Situation, one of the band's performances. Also, when Leo was three years old, in the midst of Back to the Shack, he displayed an exciting inflatable guitar solo.
Rivers Cuomo wife and daughter
The connection between Kyoko and Mia because powerful as they are quite close. These young ladies love trying out new things and spending time together. Mia loves visiting her maternal grandmother, who lives in Tokyo, Japan.
What is Rivers Cuomo career?
He has been in the music and entertainment industry for a long time. Cuomo has several songs in his albums, as well as partnership with other bands where he was previously a member. Rivers has performed on various platforms. This has made him win the hearts of many music enthusiasts.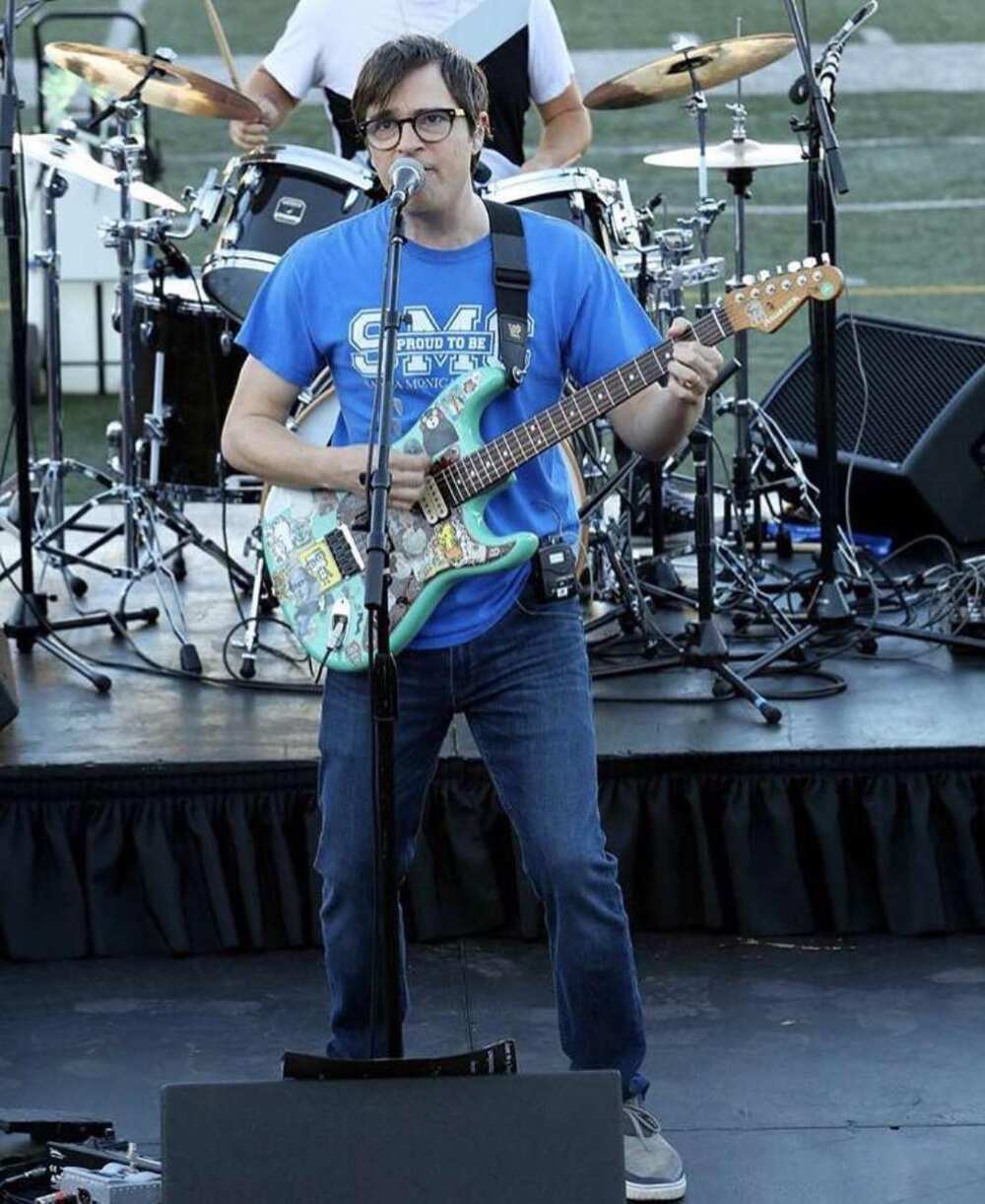 The great musician has released several songs as listed below:
I Admire You So MuchThe Bomb
The World We Love So Much
This Is The Way
Victory on the Hill
Walt Disney
Wanda You're My Only Love
Blast Off!
Buddy Holly
Can't Stop Partying
Chess
Cold and Damp
Come to My Pod
Crazy One
Lemonade
Little Diane
Longtime Sunshine
Lover in The Snow
My Brain is Working Overtime
My Day is Coming
Oh Jonas
Ooh
Paper Face
Please Remember
Prettiest Girl in the Whole Wide World
Purification of Water
Superfriend
Don't Worry Baby
Dude We're Finally Landing
Harvard Blues
I Don't Want to Let You Go
I Want to Take You Home Tonight
I Was Made for You
I Was Scared
I Wish You Had an Axe Guitar
I'll Think About You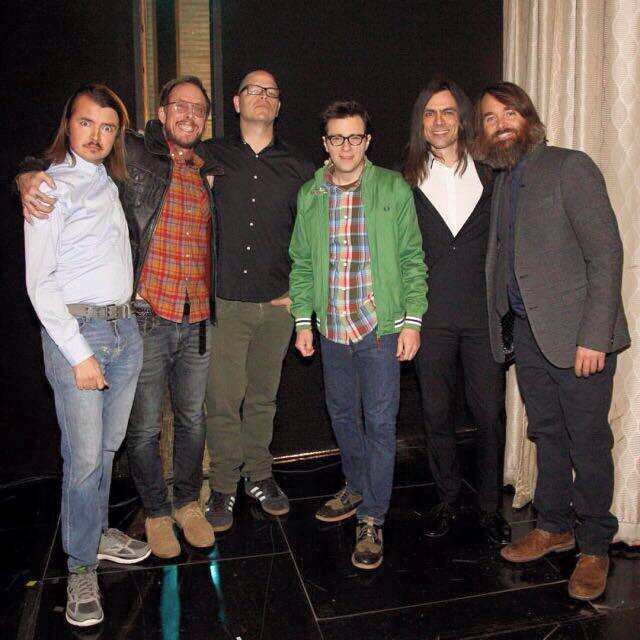 Rivers also wrote pop songs for other artists. Here is a list of some of the songs which were produced by different singers.
Inspiration
Must Be Dreamin'
Earthquakey People
I Feel Like Dancing
Love Is The Answer
Can't Keep My Hands Off You
Pick U Up
Magic
My Head is in The Sun
Stupid Girl
Starlight
Other contributions of Rivers in the music industry under various positions include:
My Head is in the Sun by The Rentals as co-writer in 1999.
Hurt You So Bad by Crazy Town as the guitar solo in 2002.
Static by Stereotyperider as co-writer in 2004.
Love is the Answer by Sugar Ray as a writer in 2009.
Must Be Dreamin' by Kevin Rudolf as guest vocalist and co-writer in 2010.
Earthquakey People by Steve Aoki as lead vocals and co-writer n 2012.
Light Years by Steve Aoki as a guest vocalist in 2015.
Too Young by Zeds Dead as guest vocalist and co-writer in 2016.
Homewrecker by Vic Mensa as co-writer in 2017.
Dancing Girl by Asian Kung-Fu Generation as co-writer in 2018.
What Would Santa Do by The Monkees as a writer in 2018.
Gucci Rock N Rolla by Snakehips as co-writer and lead vocals in 2019.
What is Rivers Cuomo net worth?
The celebrity's net worth is estimated to be about 35 million dollars. His wealth is from his career as a professional musician. Attending concerts has also contributed to the accumulation of his wealth over the years. His participation in the Weezer band has also helped him achieve much. According to some sources, Rivers Cuomo house which was located in California, USA was sold in 2013.
Cuomo is an influential celebrity who has worked tooth and nail to ensure that his passion for music is fruitful. He is an inspiration to many young musicians globally. As a leader of the Weezer rock band, he portrays good attributes by coordinating all members accordingly.
Source: Legit.ng