Pentatonix Mitch Grassi bio: age, height, net worth, is he married?
There is not a Christmas season that passes by without you noticing him in your collection of Christmas carols. Mitch Grassi is part of the famous group Pentatonix that often makes catchy and exciting renditions of various songs. The group also has original songs that it has written and released. Beyond the strong association with the Pentatonix singing group, who is he?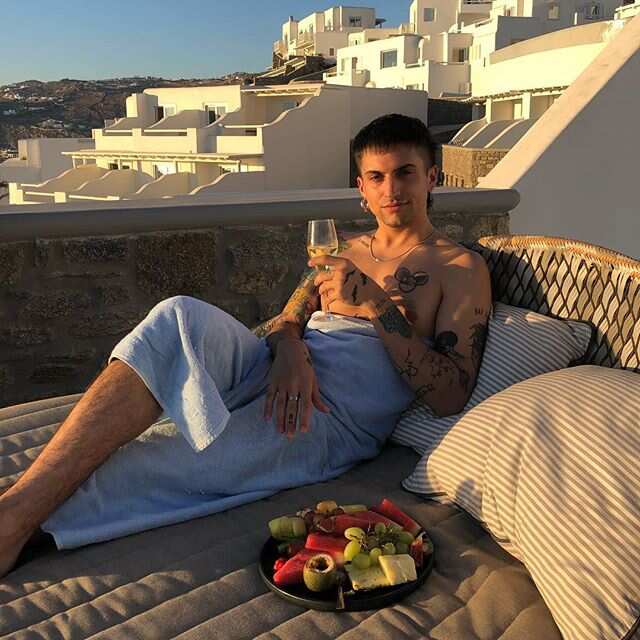 Mitch Pentatonix was born on the 24th of July, 1992 and was given the name Mitchell Coby Michael Grassi. His birth happened in Arlington, Texas and his star sign is Leo. How old is Mitch Grassi? He is 26 years old. On the 24th of July this year, he will be clocking 27. His father is Mike Grassi while his mother's name is Nel Grassi. He has two siblings, a brother and a sister. He hails from mixed ancestry, that is, Italian-Scottish-Welsh and his nationality is American. Presently, he is a YouTube star, a songwriter and a singer. He is a lead singer in Pentatonix, a musical group of five that sings Acapella.
READ ALSO: Odessa Adlon bio: age, birthday, parents, relationship with Jaden Smith
Profile summary
Name: Mitchell Coby Michael Grassi (commonly known as Mitch Grassi)
Nickname: Mitchie
Date of birth: 24th July 1992
Place of birth: Arlington, Texas
Horoscope sign: Leo
Nationality: American
Ancestry: Italian-Scottish-Welsh
Height: (1.77m) 5 feet 10 inches
Eye colour: Brown
Sexual orientation: Openly gay
Alma mater: Martin High School
Profession: YouTuber, lead singer in Pentatonix
Childhood and education
Not much is known about Grassi's family and upbringing. He reported that he discovered his love for theatre and music at a tender age. Mitch is left-handed. He was enrolled at the Martin High School where he met his fellow Pentatonix member, Scott Hoying. Together, they were part of their school play Charlie and the Chocolate Factory. When he was only eight years old and in elementary school, he met Kristin Maldonado.
After meeting Scott, the three young boys formed a musical group known as The Trio. The Trio did a cover of Lady Gaga's song Telephone and posted it on YouTube for a radio competition. Throughout high school, Mitch Pentatonix was in the school choir. The choir inspired the name Pentatonix.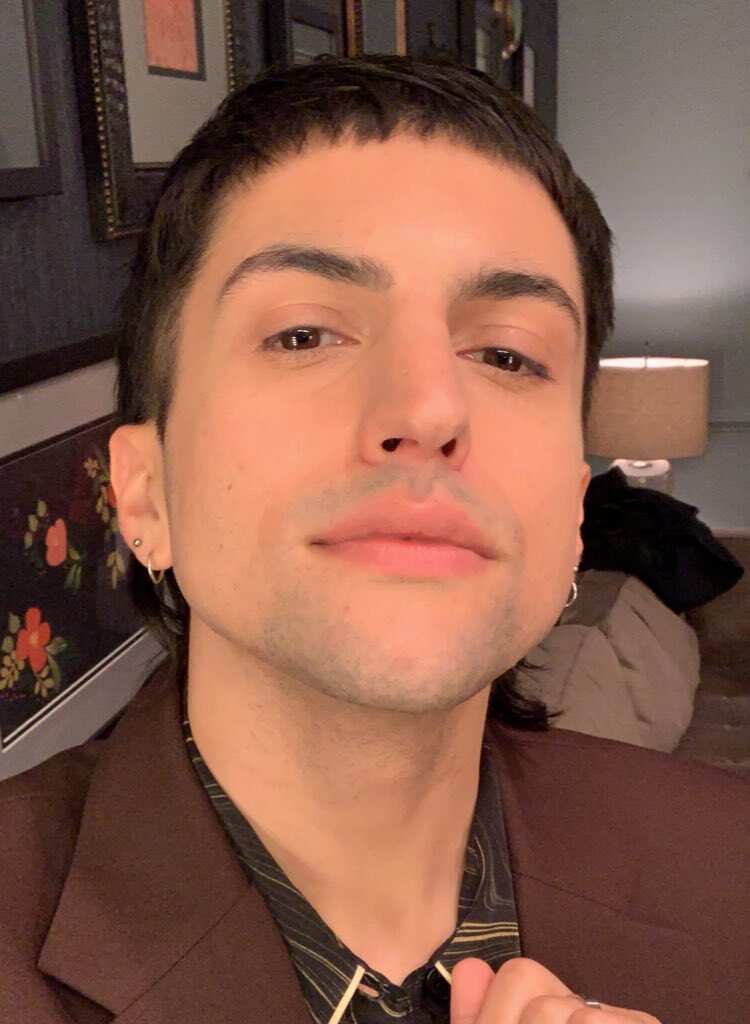 Body measurements and appearance
How tall is Mitch Grassi? Mitch is tall and slender. His height measures at a whopping 1.77 metres (5 feet 10 inches). He is yet to reveal his body weight. He has brown eyes, tan skin and often changes the colour of his hair whose original colour is dark brown. Details about his other body measurements such as shoe size and size of clothes are not known.
He has several tattoos on his body that give him a characteristic physical appearance. On his chest, he has a deadman logo and the name Janet in the middle of the chest. The tattoos on his right arm include the characters from the cartoon show Spongebob Squarepants. On his left arms, he has tattoos of his 2016 PTX Tour of Europe, the Aphex twin logo, blocky wave, a crystal, and a cicada. Others are a skull on the middle finger in his left hand, three bats on the same hand and a susuwatari on his right hand. At the back of his head is an eye tattoo.
Career path
After his high school days in the school choir together with Scott and Kristin, The Trio grew and became Pentatonix as the public knows it today. In 2011, the group participated and won the Sing-off competition that Nick Lachey hosted. During the competition, they performed renditions of E.T by Katy Perry, Love Lockdown by Kanye West and Survivor's Eye of the Tiger. They bagged the grand award worth $200,000 and a contract to work with Sony Music. It was at this point that the Pentatonix team grew and became a known brand. Before this win, Mitch had won the Teen Talent Follies after performing his edition of Kiss the Air by Scott Allan.
Pentatonix now consists of 5 members. These are himself, Scott Hoying, Kevin Olusola, Kristin Maldonado and Avi Kaplan. Pentatonix Mitch provides the counter-tenor voice for this dynamic group. Additionally, he plays the piano. His voice covers 6 octaves and a single tone from A1 to B7. The group's acapella music has won the hearts of many people. The official Pentatonix YouTube Channel has over 16.7 million subscribers.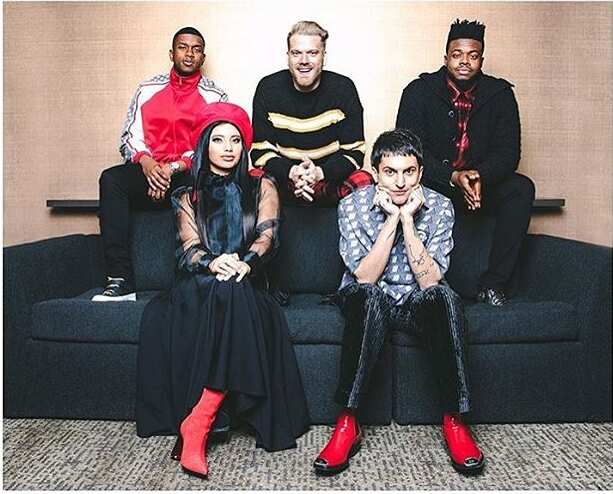 Soon after their grand win, Pentatonix entered into a contract with Madison Date Records. The contract with Sony LA did not go as planned. The group was dropped from the record label after one week only. In June 2012, the group released the EP PTX Volume 1 with Mitch as a lead singer. Pentatonix then released PTXmas in November the same year. The group's first studio album, PTX 1 & 2, was later released through collaboration with RCA Records. The album was not a massive success as the members anticipated.
The group later gained prominence in 2014 after the release of their Christmas album That's Christmas to Me. This album earned double platinum status in America and was 2nd in the US Billboard 200 list. In 2015, the group released the album Pentatonix and in 2016, A Pentatonix Christmas. In both the records that attained gold and platinum positions respectively, Mitch's contribution was indispensable. In April and October 2018, the group released PTX Presents: Top Pop, Vol. 1 and Christmas is Here which were the 5th and 6th albums respectively.
In 2015, the group had a cameo role in the film Pitch Perfect 2. So far, Mitch alongside the rest of Pentatonix and producer Ben Bram has won 3 Grammy Awards. In February 2017, they won the Best Arrangement, Instrumental/ Acapella for Daft Punk and the cover Dance of the Sugar Plum Fairy. The 3rd Grammy was for the cover of Dolly Patron's Jolene that won the category of Best Country Duo/Group performance.
While he has a good career in music, Mitch is also a YouTube star. He and Scott have a web-show that is known as SUPERFRUIT that has over 2.5 million subscribers. They often use the channel to showcase serious and funny clips. They are co-hosts in the show. On this channel, the duo has released their songs. The first was in October 2016 and had the title Bad 4 Us. This original video for the song has over 2.4 million views. In November the same year, Mitch and Scott released their second song, Sweet Life, that has approximately 654k views.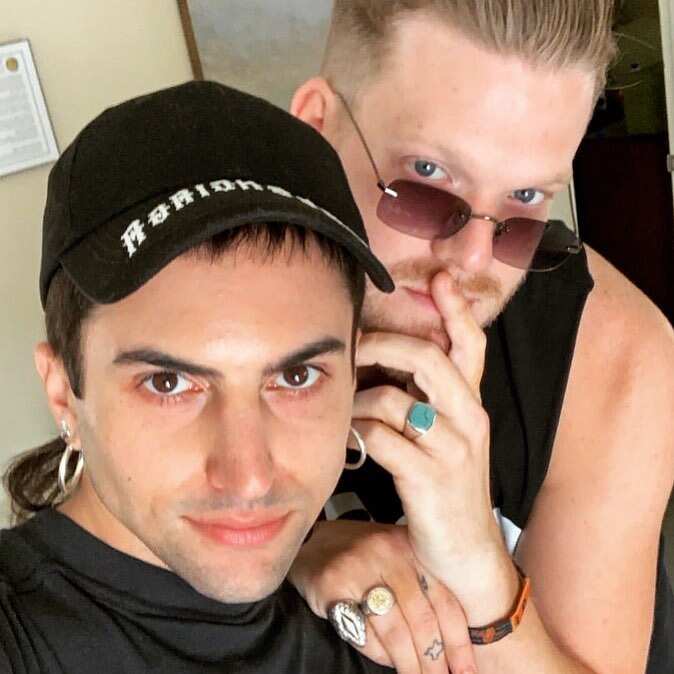 As a duo, SUPERFRUITS's most viewed covers are Evolution of Miley Cyrus with over 17 million views, Frozen Medley Ft. Kristin Maldonado with over 18 million views, and Beyonce with over 17 million views. The duo has also worked closely with other artists such as Tori Kelly, Todrick Hall, Miranda Sings, Tyler Oakley, Victoria Justice, Grace Helbig, among many others.
Mitch and Scott also released their debut album, Future Friends- Part 1, in June 2017. In September the same year, they released Future Friends- Part 2. The second part contains two bonus tracks that feature Inara George and Brian Robert Choir Remix. In the future, he hopes to advance his music career by becoming a music producer. He is also working towards becoming a renowned DJ and an expert electronic musician.
Mitch Grassi net worth
No one can dispute the fact that Mitch is a talented young person who is an inspiration to modern youth to pursue their interests and dreams. His music career has earned him the lavish lifestyle that he enjoys today. His net worth is estimated to be $8 million.
Mitch Grassi gay
Mitch has openly come out as a gay man who uses both "he" and "she" pronouns. He was previously engaged to Travis Bush. As rumours of an impending wedding became rife, he and his partner ended their relationship. His status on social media changed from engaged to single and has since remained unchanged. He has also previously dated Beau Sloane. Is Mitch Grassi married? This 26-year-old musician is yet to get married. If he gets married, we will be the first to let you know who Mitch Grassi husband is.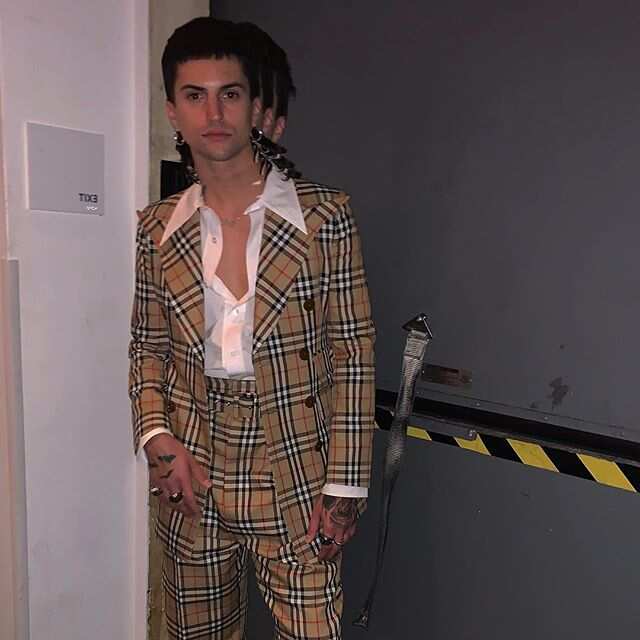 Rumours and controversies
Mitch was once rumoured to be suffering from cancer. It turned out that this was erroneous information and that he is healthy. These rumours stemmed from his drastic weight loss that he documented on his social media accounts. He does not suffer from any chronic disease.
For a while now, there have been speculations that Mitch and Scott are a couple. The rumour has been incited by the amount of time they spend together and the photos they post on their social media accounts. They are also openly gay. The two have since said that they are best friends who have been very close since their high school days. He asserts that he is a single man who is in search of a perfect partner.
Hobbies, interests, and dislikes
During his free time, Mitch enjoys listening to electronic music. He also loves watching old movies and enjoys looking at the dawn. In his house, there is a cat that he loves spending time with. Green is his favourite colour, so he will often be in search of cool things that are green in colour. He dislikes and is afraid of dentists. He also hates discussing political issues.
Presence on social media
Mitch PTX has numerous fans across the world. On his personal Instagram page that he often uses, he has over 905k followers. His official Twitter account has over 518k followers and about 35.7k tweets. He does not seem to have a verified Facebook account. He often uses his social media accounts to interact with fans and to inform and promote his musical endeavours. He is a champion of LGTB rights.
Mitch Grassi is best known as a lead singer in the multi-award winning 5-member music A Capella group Pentatonix. He is also a YouTube star who is openly gay. He aspires to become a legendary electronic musician as well as a DJ. Is Mitch Grassi married? The young man is not married yet. In the future, he hopes to meet his perfect partner.
READ ALSO:
Scott Caan bio: age, net worth, family, height and weight
Sarah Snyder bio: Age, parents, net worth, relationship with Jaden Smith
Source: Legit.ng