Tori Moore bio: top 10 facts about Nicks Foles' wife
Who is Tori Moore? She is a beautiful, God-fearing and an athletic woman. She has a passion for sports and has achieved so much in this field. This lady dedicates a lot of her time to her family. She is her husband's number one fan and cheerleader.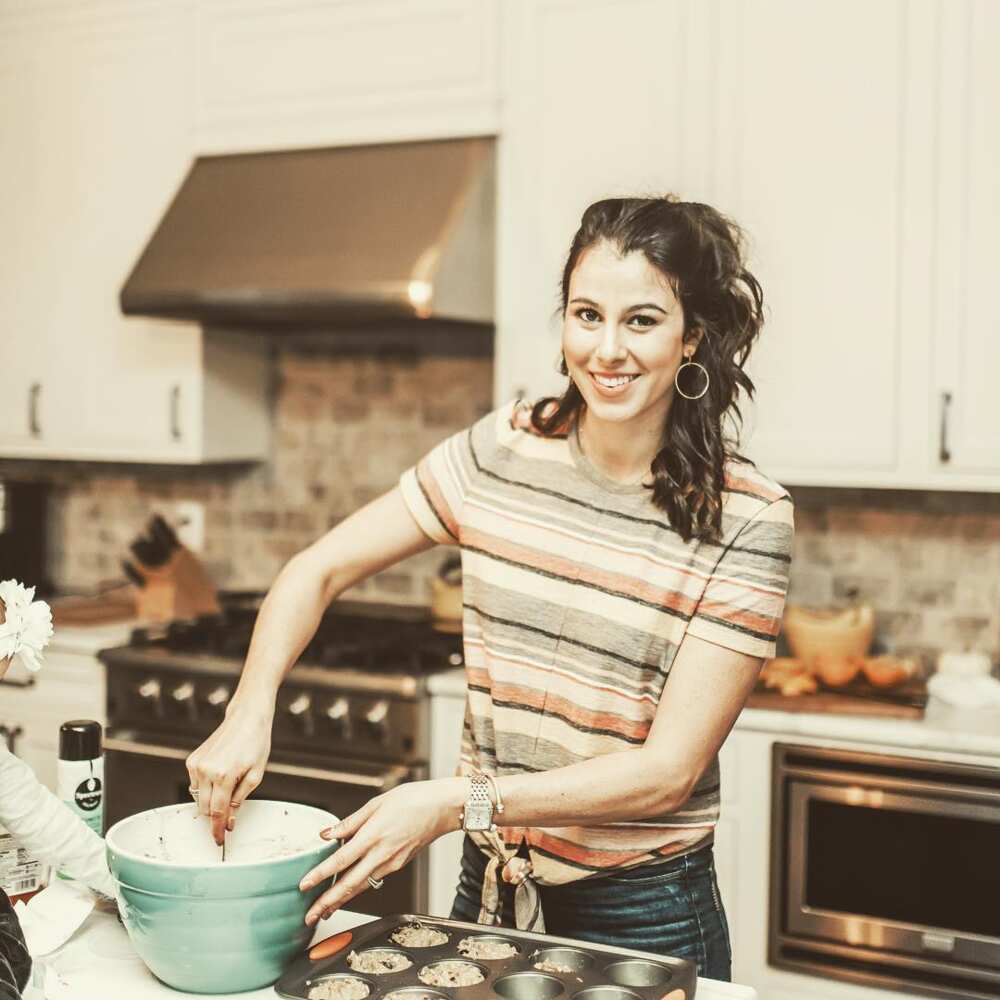 Love conquers all. We can see the truth of this statement in these two love birds. They are both Christians and believers, and this helped them through Tori's illness journey. She is able to give strength to others and be an example of hope.
Profile summary
Full name: Victoria Danielle Moore
Age: 29 years
Date of birth: 6th June 1990
Birthplace: Brea, California, United States
Profession: Athlete
Net worth: Not specified
Nick Foles wife Tori Moore bio
Tori, whose real name is Victoria Danielle Moore was born on June 6, 1990, in Brea, California, United States. Her parents are Daniel Moore (her biggest life supporter), and Rosina (nee. Cota) who is a homemaker. She has two brothers, and both of them are older than her; Evans Moore and Ryan Moore. Her ethnicity is White American. Her athletic inclinations started at an early age. Victoria went to Brea Olinda High School. While in school, she played volleyball. In the year (2011), she became the team's captain. For college, Tori attended the University of Arizona.
Who is Nick Foles, Tori Moore husband?
Nick was born on 20th January 1989, Austin, Texas. He has a brother by the name Marcus, and the parents are Melisa and Larry Foles. For high school, Nick attended Westlake High School and graduated in 2007. He acquired a communication degree at the University of Arizona.
He is an athletic and well-built man. His body measurements are 243 lbs, and he is 6' 6'' tall. Nick is an American footballer, and he plays for Jacksonville Jaguars of the National Football League (NFL). His nationality is American. He starred at quarterback for the University of Arizona, later in 2012, he joined the NFL's Philadelphia Eagles. He set a record in 2013 season when he made a Pro Bowl. He disappointed Pro Bowl and was transferred to St. Louis, here, he had a marred injury in 2014. Before 2017, he returned as a backup to Philly, later in the year (2017), Foles was pressed to start duty. He was named MVO of Eagle's Super Bowl to win over the New English Patriots over. With all these achievements, he still hopes to achieve his long term dream which is to become a pastor.
Is Nick Foles married?
Of course, he has a beautiful wife by the name Tori Moore Foles whom they make a lovely couple, they have been blessed with one child.
READ ASLO: Who is Alahna Ly: bio, age, height and hot photos
Ten facts about Tori Moore
There are things that Tori has achieved in life, some good and some challenging, but that is life. No one has it all. Below are some of her life facts.
1. Nick Foles wife suffers from Lyme disease
Nick Foles wife Tori Moore was diagnosed with Postural Orthostatic Tachycardia Syndrome (POTS) and Lyme disease later. While working for Nike in Portland, that is when her prolonged illness was detected. She never lost hope hence became an inspiration to those who were suffering from the same disease. According to the lady, her condition is a journey of hope, faith, and trust which is God sent. Through her blogs, she aims to help people identify their purpose in whatever situation they are going through.
2. She is a mother to one child
Tori Moore Lily James Foles mother welcomed her bouncing baby girl, on 16th June 2017. They were thrilled and grateful for this bundle of joy in their life. They both love being parents.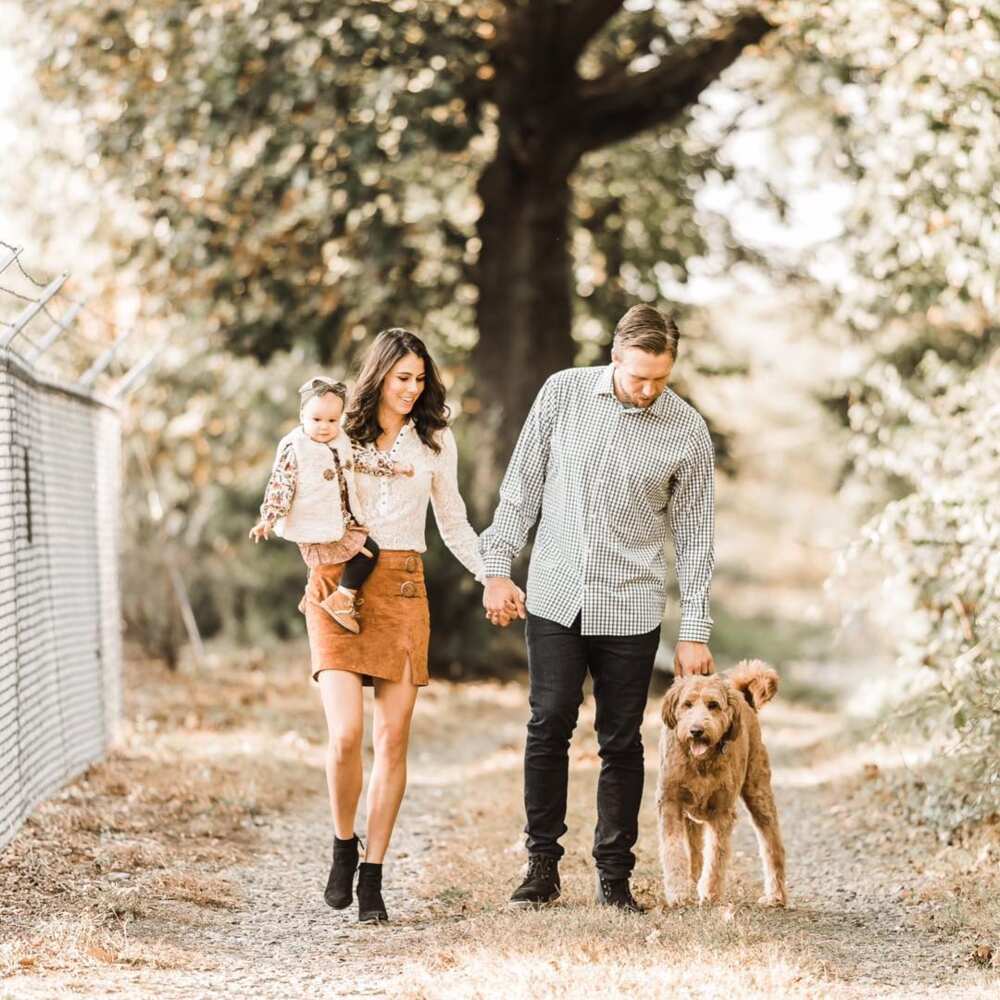 3. The couple donated $250,000 to the University of Arizona Athletic Department
In July 2016, the Arizona Daily Star reported that the couple had donated $250,000 to their alma mater. In the statement, the couple revealed how relevant the athlete department and the University was to them. Donating money was the best way to show their appreciation.
4. How did they meet?
Tori Moore Nick Foles met in college. In high school, Foles played football and basketball. Before graduation, he had already suffered an injury. For college, he loved Arizona State but later changed his mind and went to Michigan State instead. After a year, fate was on his side, and he decided to move to Arizona. Nick met Moore during this time. She was the first person he saw while going for his football physical. Moore was playing football for the Arizona Wildcats, the two athletes in college became close friends.
5. She has two brothers
The lady comes from a sportsmen family. She has two brothers who are also into sports. Ryan who was a footballer at UC Davis had a prolific college career while Evans her other brother is also connected to football. Stanford was the first place Evans played, but later he played with the Green Bay Packers. He was also privileged to play with Sea Hawks, Browns and the Philadelphia Eagles.
6. She prefers a low key life
As a family, they all prefer living a private life. Tori has an active Instagram and Twitter page account while Nick according to several investigations is not present on social media. On Instagram, the lady is kind enough to share with her fans her beautiful family photos, and also she shares some healthy recipes that are useful for people struggling with POTS. Tori raises awareness of her health challenges at seminars and conferences. On Instagram, she encourages people with similar challenges as hers through sharing her POTS story.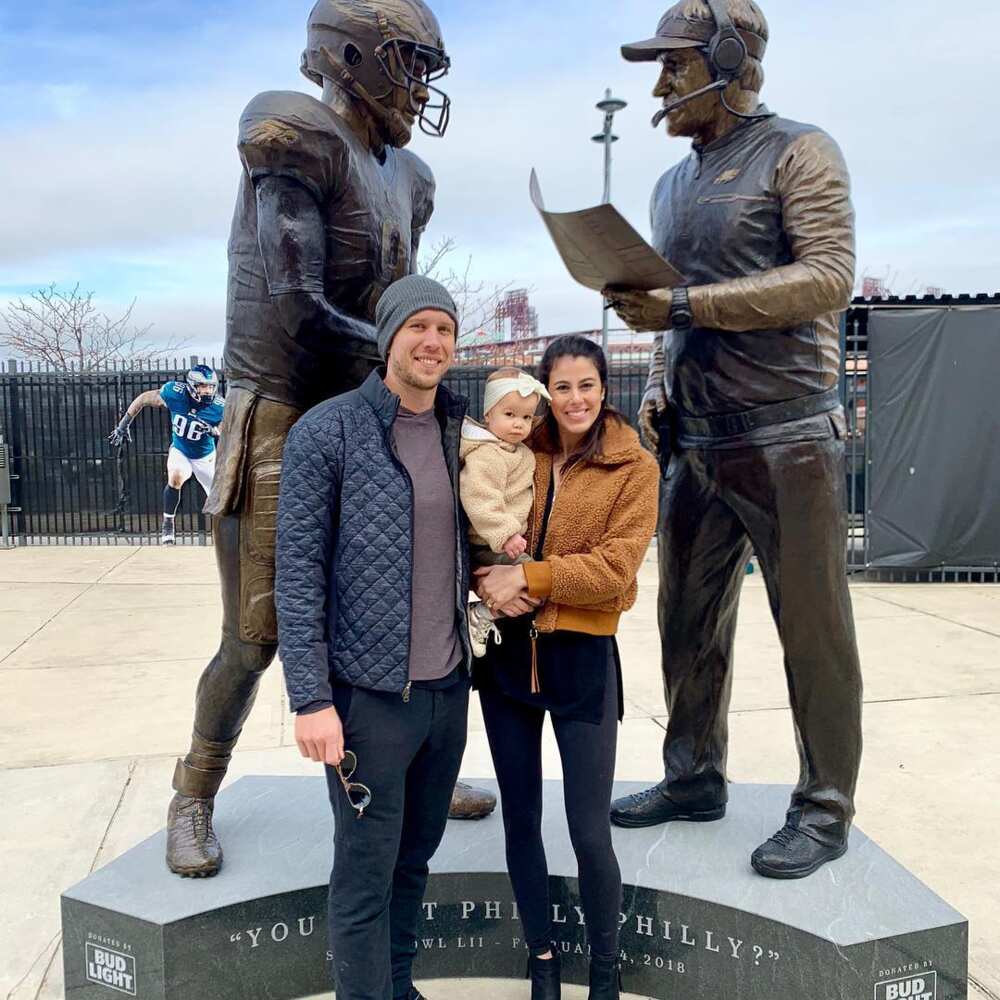 7. Her husband proposed while she was in hospital
Tori was engaged on 24 January 2014 at Mayo clinic. This is a place and time when not many people would pop the question, but Foles knew she was the one no matter what they were going through due to her health. Three months later on 26th April, they got married at a courthouse, they already knew they were in for a run.
8. Tori Moore volleyball
In high school, Moore started playing volleyball, and her coach was Dave Hollaway. She received an award for being the most valuable player in the sophomore year. Moore played as a settler for Ripcurls. In 2011, she played 18 matches. She later went to Nike and joined the Digital Marketing Department.
She is currently a homemaker and a big supporter of her husband's professional life. She lives in their luxurious mansion in Austin, Texas, in the USA with her family.
9. Her hobbies
She values her family above anything else and her best way to spend leisure time is with her family, eating, sleeping shopping and watching TV.
10. Her net worth
She has not revealed this confidential information to the public. However, people expect her to have a stable bank balance. Her husband's net worth is estimated to be $17 million. It is evident they live a good life.
Family is the best gift for anyone. We can see how Tori Moore adores her family. We can emulate so much from her life full of different experiences. It is also essential for people to follow their passion and find their purpose in life because it gives fulfilment in a persons life.
READ ASLO: After 5 years: 11 facts about you should know about abducted Chibok schoolgirls
Source: Legit.ng