Gabi Victor biography: baby father, sister, boyfriend, Bad Girls Club
Gabi Victor is a famous American reality star, known for being a part of the Bad Girls Club. She appeared on the show alongside her twin sister. She is also known for her self-titled YouTube channel.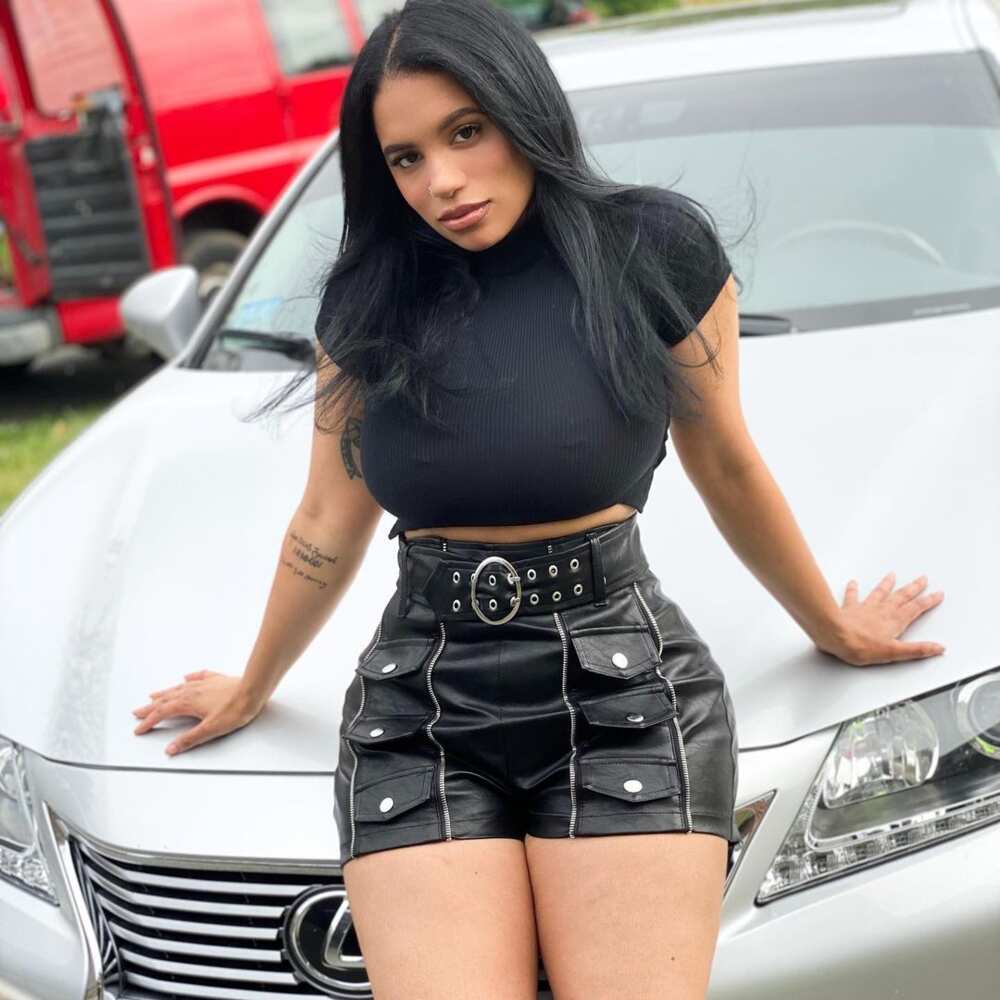 Who is Gabi Victor? Despite her social media dominance, little about her early and private life is known to her fans. Here is her biography to give you details on who she is.
Profile summary
Full name: Gabrielle Victor
Date of birth: May 18th, 1988
Age: 33 (as of 2021)
Place of birth: Methuen, MA
Nationality: American
Ethnicity: Mixed
Profession: Reality star
Gabi Victor biography
Gabi was born on May 18th, 1988, in Methuen, Massachusetts, United States. She has a twin sister called Dani Victor. Dani and Gabi are both YouTubers and former reality TV stars.
How old is Gabrielle Victor? She is celebrating her 33rd birth anniversary on May 18th, 2021.
Not much about Gabrielle's early life is known to the public. However, Gabi's YouTube channel (as well as her sister's) occasionally features her parents, Joe and Liz. Joe is of Haitian descent, while Liz has Irish roots. They are separated but manage to come together sometimes for the sake of their daughters.
Career
Gabrielle is a renowned reality star, known for her popular self-titled YouTube channel and being a part of the Bad Girls Club (BGC). On her channel, she uploads videos sharing personal information.
BGC is an American reality television series created by Jonathan Murray for the Oxygen network in the United States. It focused on the altercations and physical confrontations of seven aggressive, quarrelsome, and unruly women.
Gabrielle appears in the eighth season of Bad Girls Club: Las Vegas. It premiered on January 23rd, 2012, and it was the third season to take place outside of Los Angeles. Both Dani and Gabi Victor were featured in the show.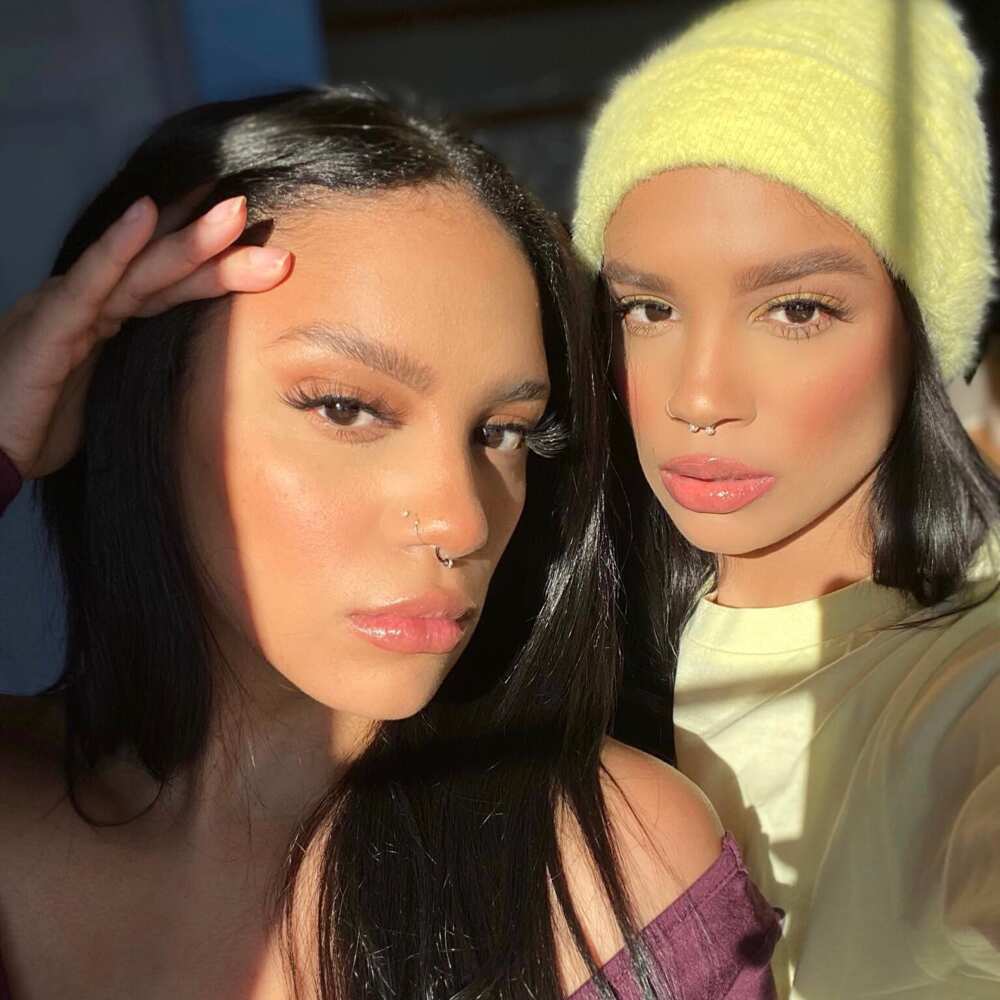 Gabi Bad Girls Club journey has been fascinating to watch. In the 10 episodes she was featured in, Gabrielle has managed to get into multiple fights with other cast members. Episode 10 was her last, as she had a physical altercation with Gia, Erica, Elease and Demitra. She left with her sister.
In 2013, Victor returned for Bad Girls All-Star Battle. This time, she only lasted 8 episodes, as other castmates eliminated her.
Apart from BGC, the reality star tried herself in other projects. In 2011, Gabi auditioned to be a cast member on MTV's The Reality World. Four years later, she became a guest judge on the television series called Top Chef: Boston.
In 2017, Gabrielle appeared on the show Marriage Boot Camp with her then-partner and father of her child Victor Tarrats.
How many kids does Gabi Victor have?
The reality star has one son, who was born on January 10th, 2014. Gabi Victor baby is called Marcellus. In a 47-minute video on her YouTube channel, she divulges the entire story of her relationship as a side chick to her baby daddy.
As we've mentioned before, Gabi Victor baby father is Victor Tarrats. When he found out she was pregnant, he told her that he was in love with someone else and she needed to get an abortion.
Gabrielle decided to have the baby anyway. Her relationship with her baby daddy was off and on during the first year after Marcellus' birth. While the relationship did not work out in the end, Gabi revealed that she does not regret it. She said,
If I could go back in time and do it again, I would because I literally couldn't picture a second without Marcellus.
Who is Gabi Victor boyfriend?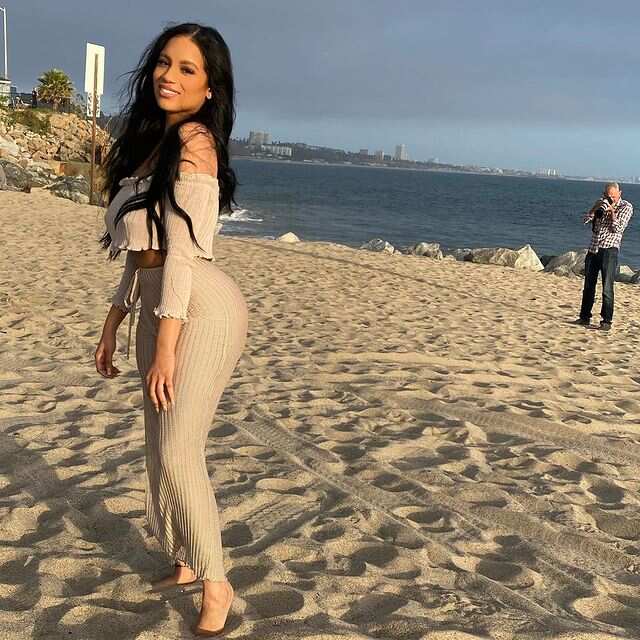 The reality star is currently single. After breaking up with Victor, the father of her son, she has kept her relationship affairs private. However, she has recently posted a video on her channel proclaiming that it has been two years since she has been in a relationship with anyone.
Gabi Victor Instagram and social media presence
She has a vast social media presence with a substantial following. Her Instagram page (@gabriellannaa) has 418k followers, while her Twitter account (@IamGabiVictor) has 171k. Her YouTube channel (Gabrielle Victor) has 150k subscribers.
Gabi Victor is one of the famous reality stars in the United States. She is known for her role in the Bad Girls Club and her YouTube channel.
READ ALSO: Susan Slaughter biography: age, parents, partner, net worth
Legit.ng has a detailed article on the biography of Susan Slaughter. Susan is a fashion model and actress. She is famously known for her paranormal endeavours and her passion for acting. She also studied musical theatre, and she is good at costume design and stage direction.
Susan Slaughter was born on 1st May 1990 in Miami, the United States. Her mother is a Catholic, while her father was a Wiccan. They divorced, and her mother got married to another man who was a Buddhist.
Source: Legit.ng