2 Chainz net worth, age, height, wife, real name
Anytime one thinks of famous rappers, a number of celebrities come in mind, and 2 Chainz is not left out. This is simply because of his hit songs which get played worldwide. He is both a rapper and entrepreneur. With such a successful music career, one may wonder, "How much is 2 Chainz net worth?"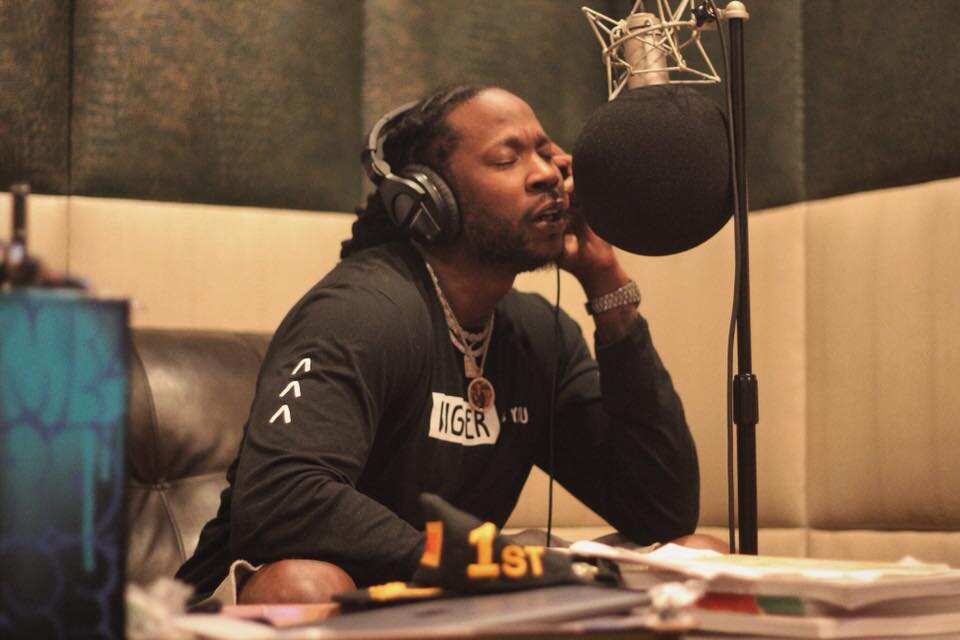 Most rap videos tend to show musicians with a lot of money to spend. But does the wealth displayed in these videos truly reflect the kind of cash that a musician has in his or her bank account? Read on to find out the answer to the question: "What is 2 Chainz net worth?"
How much is 2 Chainz net worth?
Fans and anyone who loves trap music will want to know how much cash 2 Chainz has accumulated over the years. He is believed to have made a lot of money from his rap music, endorsements and other business ventures. According to celebritynetworth, 2 Chainz net worth is around $6 million. How did he manage to amass these millions?
READ ALSO: Victor AD Ft. Davido – Tire You: video, lyrics, reactions
While he started performing early in high school, his recording success has enabled the rapper to release mixtapes and albums that were well received by fans. Therefore, a huge portion of his money comes from his rap career which includes the sale of music and numerous concert. However, endorsement deals have played a role in fattening his bank account. He also has a record label called The Real University where he has signed various successful artists such as Young Dolph, Skooly and many others.
Apart from building a music empire, Epps has also ventured into business. He started the Create Every Opportunity brand which is a line of hoodies or sweatshirts for fans who want to dress like the rapper.
2 Chainz music career
2 Chainz real name is Tauheed Epps. He is known to have risen in the music industry from the grass root level to present status because of his hard work and total commitment to his work. He began his music career by performing during his high school time together with his friend Dolla Boy. The two rappers formed a music group in 1997 called Playaz Circle. At that time Epps was using the stage name Tity Boi. 2 Chainz then went on to release many tracks from 1990 and became popular from his single debut Duffle Bag Boy. However, it was meeting Ludacris that propelled his music career.
How did 2 Chainz get famous?
Meeting Ludacris opened ways for Epps to record many successful songs that were popularly played in radio shows. Later on, both Dolla Boy and 2 Chainz got signed by Ludacris under his label "Disturbing Tha piece" where they released several mixtapes and two studio albums. However, Tauheed Epps steadily grew in the music industry, and by 2010 he was ready to embark on a solo career.
The rapper signed a solo record deal with Def Jam Records in 2012 and released a debut album Based on a T. R.U Story. The album brought forth three single tracks No Lie, Im Different and Birthday Song which all featured in the top 50 on Billboard Hot 100. In the first week of release of this album, Epps managed to sell 147,000 copies, and by 23 September 2012, the number of copies sold had risen to 288,000 in the United States.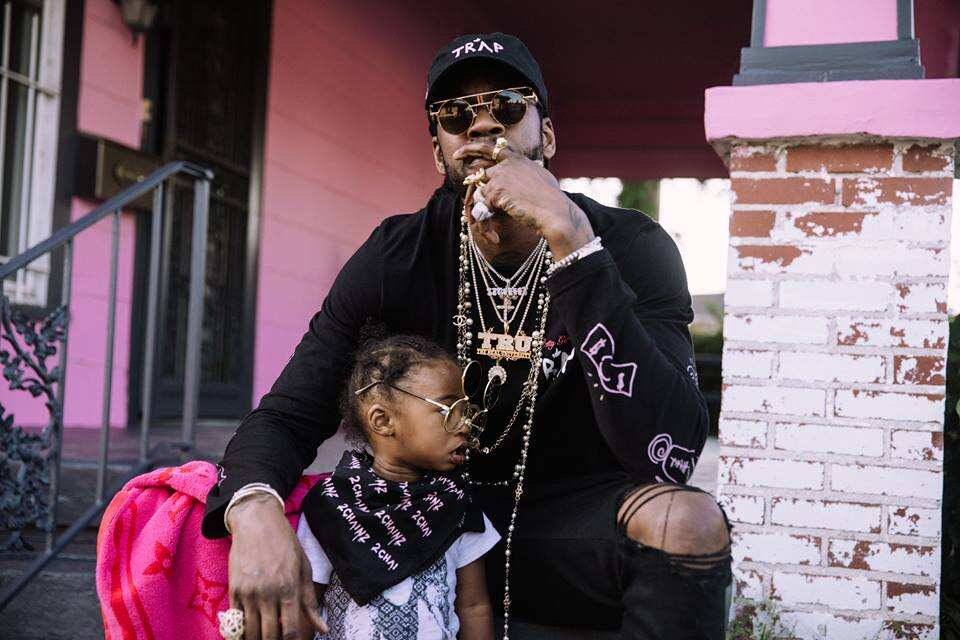 In September 2013 he released his second album entitled B.O.A.T II. This got to position three on the US Billboard 200, and this was a great success to him just like the first one with an estimated 63,000 copies getting sold in the first week. The ATL rapper later released his third album ColleGrove on March 2016 which was also received well by the critics. Pretty Girls Like Trap Music is his latest album which was released in June 2017 features several guests like Drake Travis Scott and Pharrell Williams.
Awards and nominations
2 Chainz has been awarded several honours in the music industry. He has been a nominee for six Grammy awards out of which he won the 2016 award because of his song No Problem which was categorised under the best rap performance. He has also been nominated for various BET awards, and he has been lucky enough to win five of them including Rookie of the year in 2012. In the same year, his song Mercy became the best hip hop song of the year winning him a Soul Train award.
READ ALSO: Bum Bum by Davido: video, lyrics, reactions
2 Chainz early life
Tauheed Epps, professionally known by his stage name as 2 Chainz, was born in College Park, Georgia, the United States of America, on 12th of September 1977. 2 Chainz age as of 2018 is 41 years.
The rapper grew up like any other child even though his childhood was complicated. His mother primarily raised him since his father was always in and out of prison. The famous rapper was initially a member of the southern hip hop group along one of his friends Dolla boy who is also known as Earl Conyers.
He later attended high school at North Clayton High School and was a renowned basketball player coming out second in his class. At the age of 15 while still undergoing his high school education he was arrested for drugs possession despite being an excellent student.
He later attended Alabama State University on a scholarship program and was one of the best players in the university's basketball team between 1995 and 1997.
Epps later transferred to Virginia State University due to unknown reasons but finally graduated.
Who is 2 Chainz wife?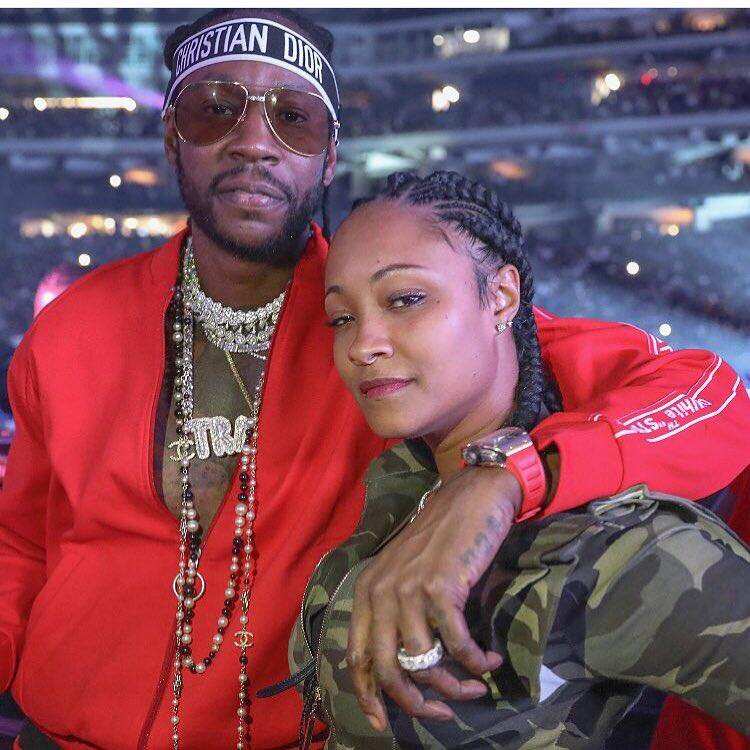 A good number of the celebrity's marriages are known to end abruptly because of the unnecessary spotlight. Although this is not the case with 2 Chainz since he tends to keep his personal life private. He married his longtime girlfriend Kasha Ward who is currently the mother of his three kids. The couple met way back before the rapper had all the fame and popularity that he is currently enjoying.
READ ALSO: Reekado Banks - Maria: video, lyrics, reactions
Kasha Ward got proposed to for the first time by her loving husband at the 2013 BET awards. However, they never made it to the altar. So in 2018, the rapper proposed for the second time at the 2018 Met Gala. Epps and his wife have three children, two daughters namely; Heaven and Harmony and their last born named Halo. On 14th October 2015, these lovebirds welcomed Halo who is the only boy in this family.
Apart from being a loving wife and doting mother, Kasha Ward is a philanthropist.
How tall is 2 Chainz?
The popular American rapper is approximately 6 feet 5 inches or 196 cm.
2 Chainz is without a doubt one of the best American rappers of his time. He has worked with some of the highest paid musicians, an action that has increased his fame. By continuing to be at the top of the music game and engaging in various lucrative endorsements and business deals, then 2 Chainz net worth will most likely soar in the coming years.
READ ALSO: Leland Chapman bio: age, net worth, siblings, wife and kids
Source: Legit.ng