DaBaby net worth: how did the rapper earn all that wealth?
There is no denying that DaBaby is one of the best rappers of this generation. He is also one of the most entertaining and hilarious rappers in the game. His personality is etched into his music and videos, with most of them being both fun and funny. However, let us focus a little bit more on DaBaby net worth and not his amazing comic persona that we have come to love and enjoy.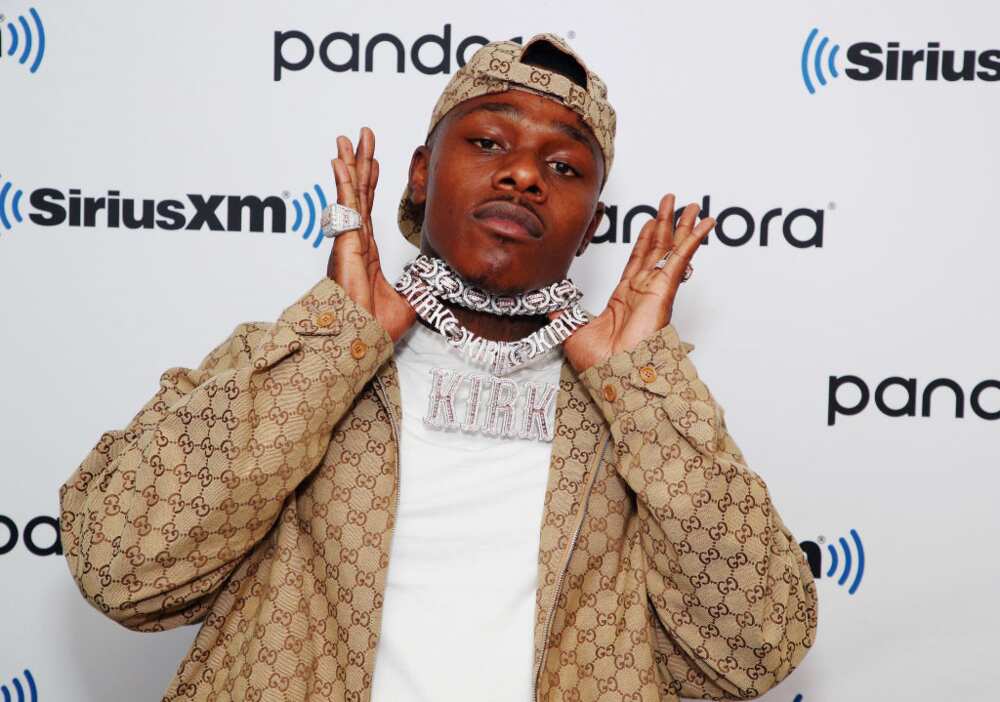 Like most rappers, he does not shy away from showcasing his wealth. This is very evident in his music videos and how he carries himself. He is known to be a huge fan of Louis Vuitton as he loves rocking a Louis quite often. He has lots of Louis backpacks, fanny packs, scarfs, travel bags, and so much more products from the luxury brand.
He also has enough money to fly in a private plane from show to show. For a while, he was known for having a $20,000 smile. This is because he had his teeth covered with $20,000 worth of diamonds. He later got them removed on March 2, 2020, to show off his pearly white teeth.
Who is Dababy?
Born on December 22, 1991, Jonathan Lyndale Kirk, also known as Dababy, is an American rapper, singer and songwriter. He was born in Cleaveland, Ohio. He rose to mainstream prominence in 2019 long after releasing several mixtapes between 2014 and 2018.
He started his music career by releasing his debut mixtape, Nonfiction, in 2015. Baby followed it up with God's Work mixtape series, Baby Talk mixtape series, Billion Dollar Baby, and Back on My Baby Jesus Sh*t.
Interestingly, the rapper went by a different name when he was starting his music career. He performed under the name Baby Jesus for a while before changing it to DaBaby. He decided to change his stage name because he was worried that Baby Jesus was too controversial and that it could not fit well in the hip hop industry.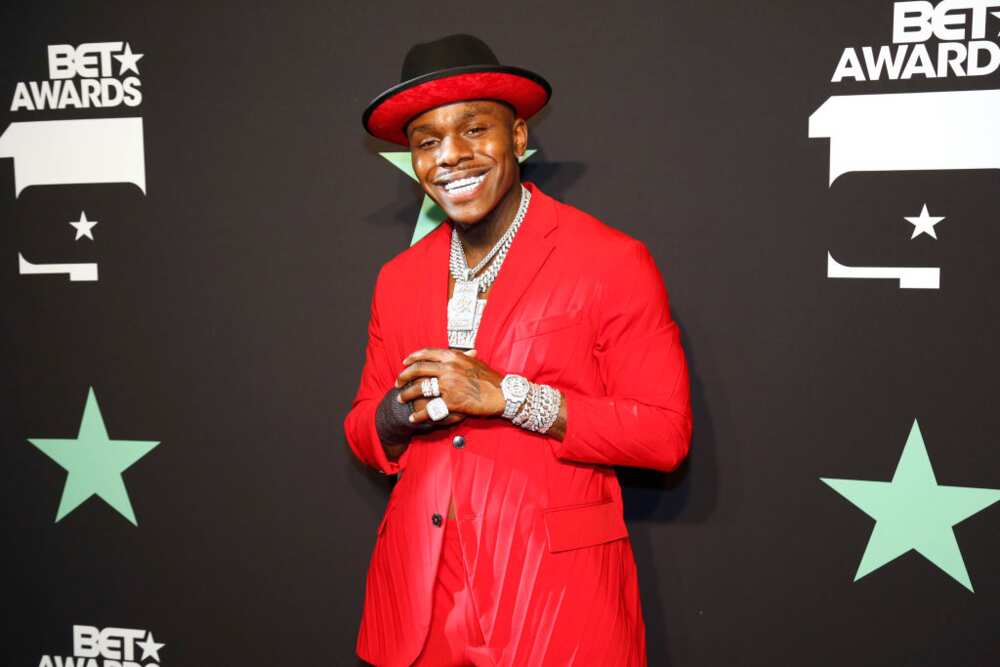 He is famously known for his 2019 studio album, Baby on Baby, which peaked at number seven on Billboard 200 and also for his second 2019 studio album, Kirk, which topped at number one.
His hit singles from the albums include Suge, Intro, and Bop, which featured in the Billboard Hot 100. In 2020, he released another album, Blame It on Baby. The album includes his highest-charting song ever, Rockstar, featuring Roddy Ricch. The single spent seven non-consecutive weeks at number one on the Billboard Hot 100. Blame It on Baby is his second consecutive number one album in the U.S.
His breakthrough hit, Suge, showcased his amazing artistry to the world. His flow in his music is considered to be phenomenal.
Who is DaBaby signed to?
Da Baby rapper signed with Interscope Records, an American record label owned by Universal Music Group, in January 2019. Interscope Records released his debut studio album, Baby on Baby, on March 1, 2019. The project features guest appearances from Offset, Rich Homie Quan, Rich the Kid, and Stunna 4 Vegas.
He also has a joint contract with both Interscope Records and South Coast Music Group.
What is DaBaby net worth?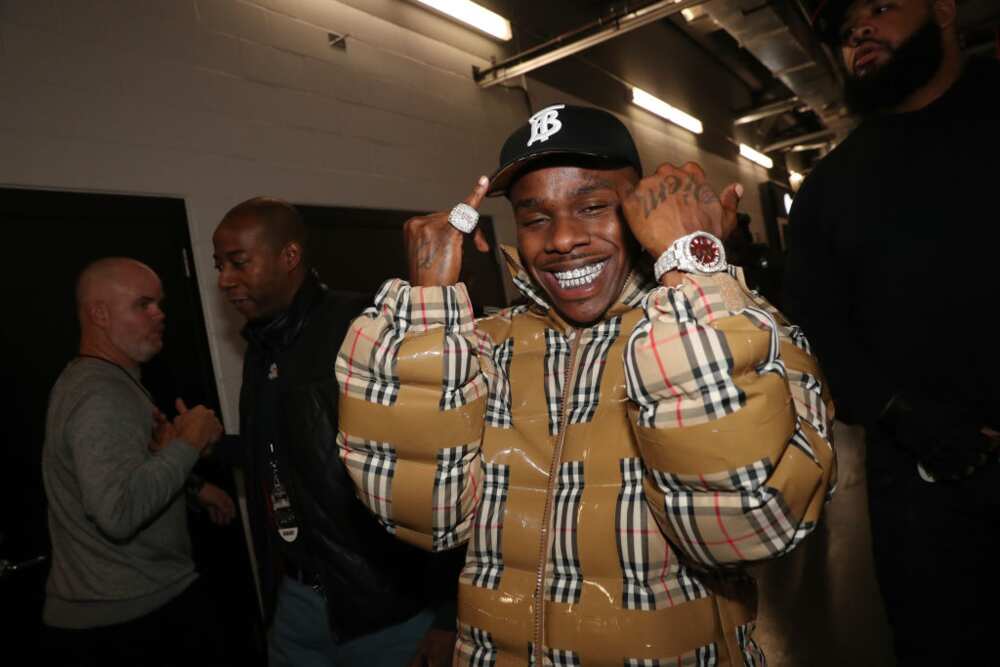 Da Baby net worth is estimated to be around $3 million. It is noted that before COVID, he was making $124,000 a month from rapping, songwriting, and engaging in other investment endeavours.
DaBaby net worth shot up when he signed with Interscope records. He is said to have gotten a pretty good deal, but the details of his contract are hidden from the public.
How the rapper makes his money
Blame It on Baby, released on April 7, 2019, earned 124,000 equivalent album units in the U.S, in the week ending around April. His previous album, Kirk, sold over 146,000 equivalent album units as of October 2019. He has also sold thousands of units via Amazon, with a single album going for $10.
However, he makes a significant amount of money from streaming platforms such as Spotify, Apple Music, and YouTube.
He has acquired more than 2.5 billion views on YouTube, which plays well into his income with the joint management he is under. His music videos have a high Ad rate from Google due to the VEVO tag in the videos. With his streaming numbers on the platform, the channel is estimated to earn a cool around $4,644,000 per year. The question still remains how much of these earnings go to him directly.
Rockstar, by rapper Da Baby, was the top song on Spotify last summer. His streaming numbers are more than enough to earn him a couple of millions. In 2019, he went on Instagram to let his fans know that he had received a billion streams in 2019 from Spotify alone. Taking into consideration the earnings per stream on Spotify, this would mean that he earned approximately $4 million from Spotify in 2019.
Suge earned nearly $100,000 in one week. The song also reached number one on Apple Music charts beating out the ever winning Old Town Road for a short time.
His net worth has been greatly bumped up from the amount of money he gets from concert performances. He went from doing small shows to packing venues around the U.S with sold-out concerts.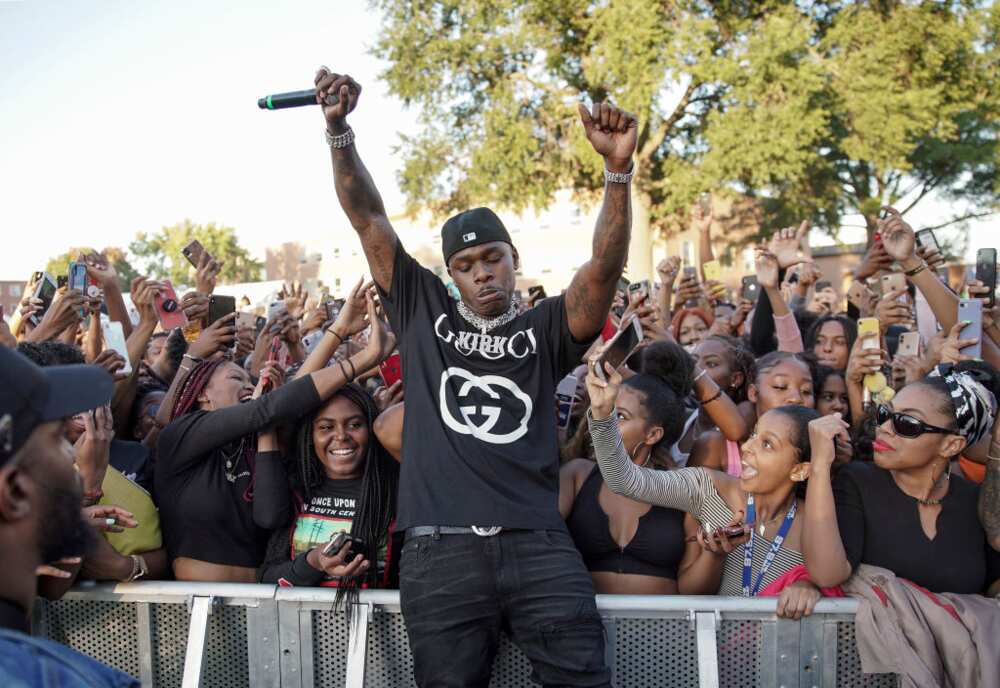 He sold out the Fillmore in Charlotte, which has a capacity of 2000 people. From shows like these, he makes a substantial amount of money with ticket prices for as low as $58, and an average price of $113.
He also makes money from his absolutely amazing merch line which changes themes depending on his latest releases. DaBaby Official Store is an online store that sells his exclusive merchandise. The collection consists of album or song-branded merch like hoodies and T-shirts.
How DaBaby spends his money
The rapper is the CEO of his own record label called Billion Dollar Baby Entertainment. He has signed several artists to the label, including Stunna 4 Vegas, DJ KID, 704Chop, and RichDunk.
He loves spending money on jewellery, which is evident from the huge Billion Dollar Baby Entertainment diamond etched chains he got for himself and his crew. On top of that, he spends most of his cash buying Louis Vuitton products that range between $500 to $5000 a piece.
Although DaBaby net worth is substantial, he is not too boastful to shy away from acting like a regular Joe. A fan once stopped him so that he could take a video of the rapper at a gas station, and he was quick to point out that he is not too good for the classic common person snack. With that said, they both hang out.
READ ALSO: Nia Kay biography: Age, height, real name, parents, boyfriend
Legit.ng recently reported that Nia Kay is a talented American rapper and actress who began making music at a very young age. She started rapping at the age of eight and made her first music video when she was ten. She participated in the Queen Latifah and Jermaine Dupri-produced The Rap Game competition and made the top 3.
Nia describes her music as unique and says that she does not want to add to the music industry. Instead, she wants to change and empower the industry.
Nia Kay is a rapper who is undoubtedly an inspiration to many teenagers who have the desire to achieve their dreams. Her message to teenagers is to never give up because dreams do come true. She advises young people like her to have patience and work for the achievement of their dreams.
Source: Legit.ng