Daymond John net worth, ex wife, girlfriend, daughters
Talk of an all-rounded person and Daymond John fits this description quite well! He is a respected entrepreneur whose skills have left many people in awe. John is the Chief Executive Officer and president at FUBU. The company is the leading manufacturing company of hockey T-shirts as well as other wears. At the same time, he doubles up as a TV personality where we know him for his exceptional personality at the famous ABC reality TV series known as Shark Tank. Daymond John net worth is impressive and is said to be on the rise as time goes due to his business-savvy tactics.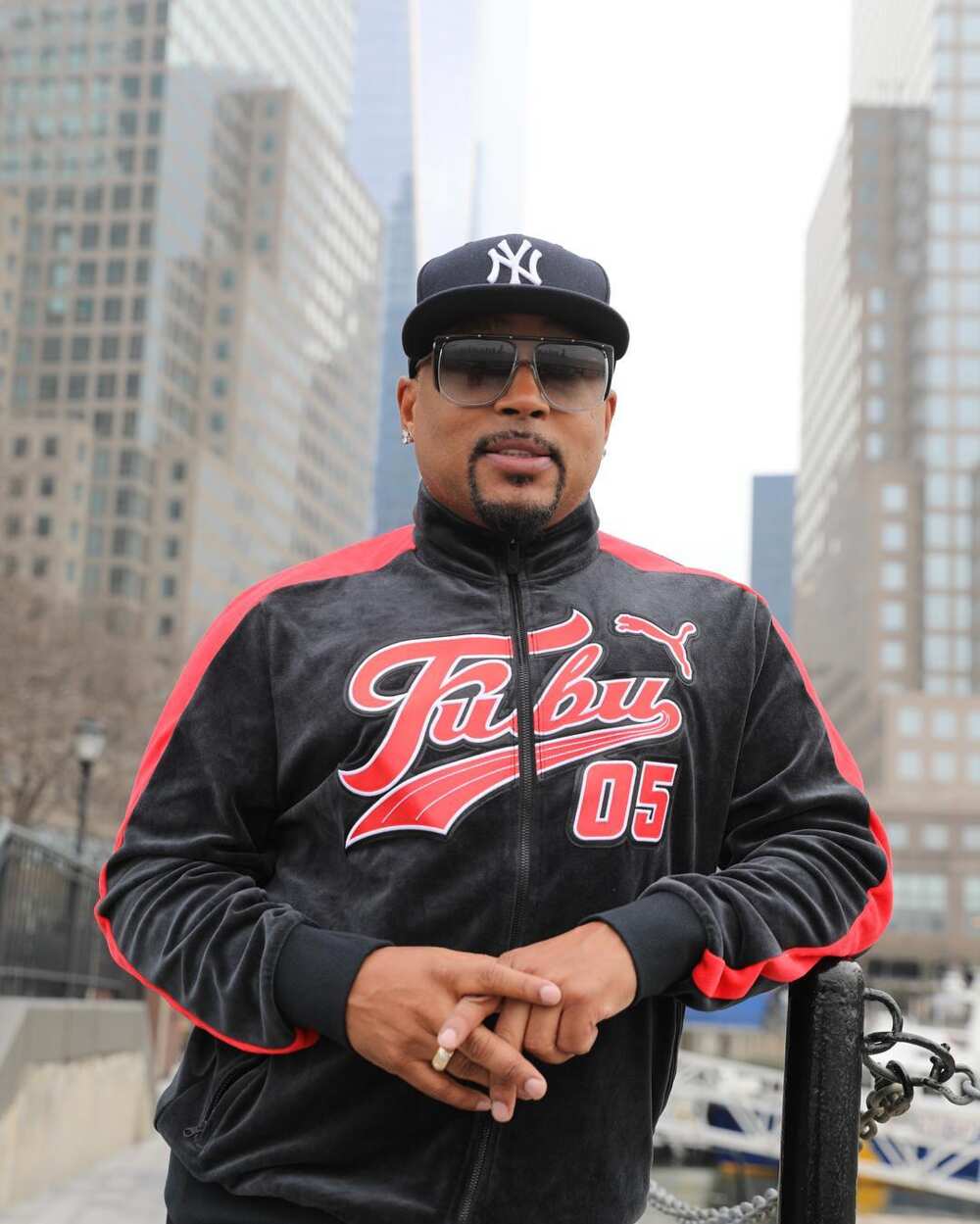 He was born in 1969 and is the only child to his parents. Daymond was lucky enough to be raised by both his loving mother and grandfather and was raised in Hollis which is located at the heart of Queens. Interesting to note, it was his time while at Bayside High School where he developed his entrepreneurial skills after enrolling for a program that allowed him to study for one week and work for the other.
Life facts about the entrepreneur and TV personality
Full name: Daymond Garfield John
Date of birth: 23/02/1969
Birthplace: New York
Marital status: Engaged
Net worth: $300 million
Height: 5 feet 7 inches
Children: 3
Interesting facts about Daymond John's life
He had dyslexia, and that was not enough reason to halt his ambitions. They say talent starts at a very young age and for him, that was the case! At a very tender age, he started making his tie-top hats and selling them at a profit in his hometown. He also came into an agreement with his neighbour where they partnered and stitched hats which they sold and made profits. Most people ponder on "How tall is Daymond John?" Well, he is 5 feet 7 inches.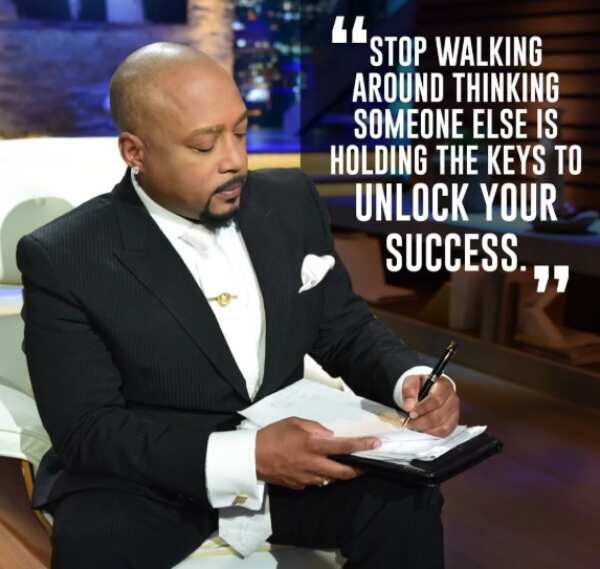 Daymond John net worth
In the long run, he started his FUBU business. He also worked at Red Lobster to find startup funds and later came together with his friends Keith Perrin and J. Alexander Martin to stitch the FUBU logo on hockey T-shirts, sweatshirts, and jerseys. His journey to fame started in 1993 when LL Cool J advertised the brand by wearing a FUBU hat and T-shirt for advertisement. However, his name became big when John seized an order worth $300,000 for a Las Vegas fashion trade show by Macy's. At the same time, John's distribution deal with Samsung's textile was also a significant driving force for his growing business.
Now Daymond John net worth is estimated to be $300 million.
Who is Daymond John and Shark Tank?
He became a part of Shark Tank in the year 2009. Shark Tank is a famous TV show that relates to business executives seeking to find funds to venture into entrepreneurship, and if you are lucky enough by having a viable business idea that is worth investing, then the team at Shark Tank can make your dream come true!
The entrepreneur is also an author of books such as The Brand Within, Display of Power and The Power of the Broke. Some of his favourite books are Think and Grown Rich as well as Rich Dad, Poor Dad. He is also a renowned public speaker and works hand in hand with some brands and celebrities for his brand extension as well as for investment purposes.
How much is FUBU worth?
The entrepreneur is a living testimony that you can start small and make it in life if you have the right attitude. He started his FUBU business with just having fabric worth $40. It took only FUBU a few years for its revenue to grow tremendously, and in the long-run, the sales have grown over $6 billion in annual sales. His brand is sold in various departmental stores across the world.
READ ALSO: Tracy Wolfson biography: age, height, ethnicity, salary, husband
A look into his houses
The entrepreneur has many houses, and one most popular is his house located in Southampton. The house is said to be worth $7.5 million and has six bedrooms. The house has a large swimming pool, a brick patio, and some excellent antique fireplaces.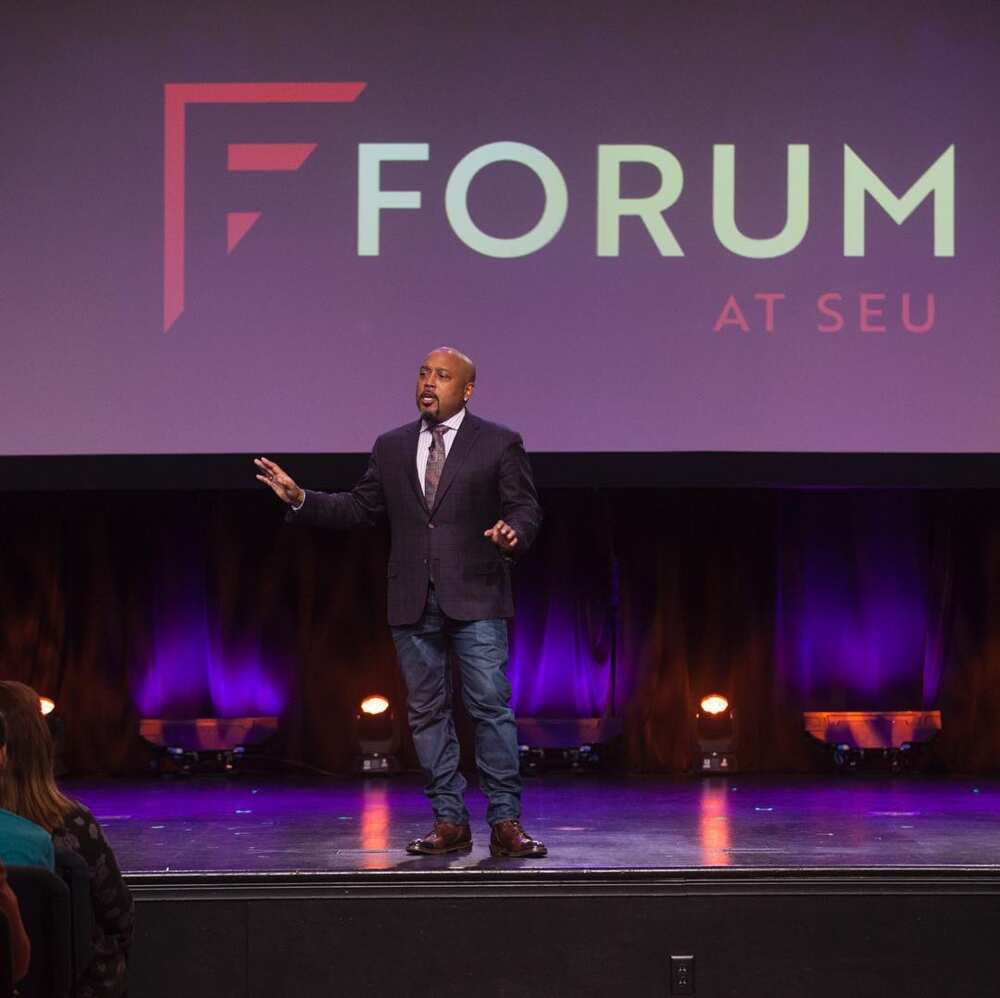 Daymond John girlfriend
They say that love makes the world go round and true to that, love happened to him and Heather Taras, and in September 2016, they got engaged. He popped the question on September 22, 2016, with a 9.5-carat emerald-cut diamond ring that was custom-designed for Daymond John wife. Together, the couple has a daughter though Daymond John kids include two other daughters with his ex-wife.
READ ALSO: Got7 Mark Tuan profile and facts: age, height, nationality, family, girlfriend
Daymond John family
Shark Tank Daymond John wife has a daughter called Minka with him. Important to note, Daymond John ex-wife bore him two daughters before they parted ways.
Daymond John wife and kids
Daymond John daughters with ex-wife are called Destiny and Yasmeen. This means that Daymond John children are three daughters altogether from his two relationships.
Daymond John net worth is quite commendable and continues to grow. He advises people on how to grow their money and increase their net worth.
READ ALSO: Jessica Sula: bio, age, parents, height, ethnicity, and hot pictures
Source: Legit.ng