List of all Lil Wayne songs so far
This rapper is one of the few who has a significant heritage at a young age, So you can imagine the amount of Lil Wayne songs that have gained popularity all over the world. The most exciting thing is that he is still on track and can influence the direction of modern hip-hop culture. Various awards and love of fans make him one of the most popular rappers in the world. If you want to know the reasons for his popularity, check the compilation of his tracks, and you will realise everything!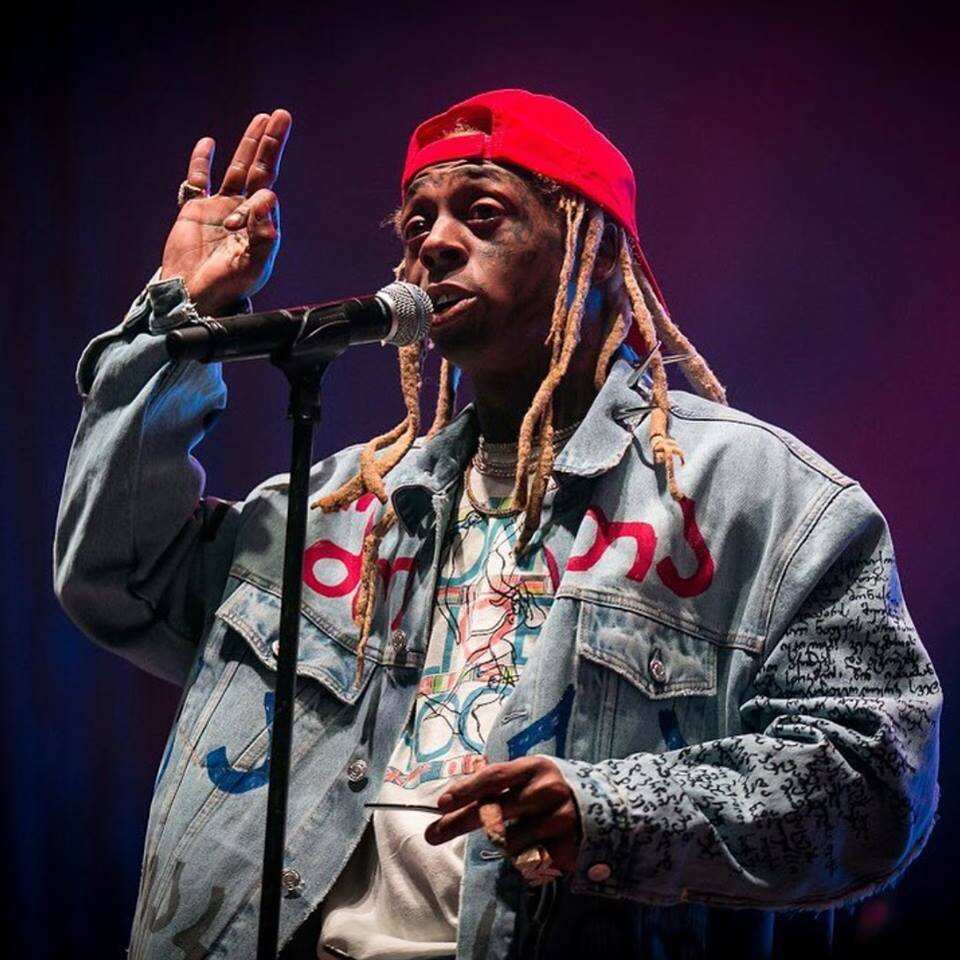 Dwayne Michael Carter Jr is his real name. He omitted the first letter D because of the resentment of his father, who left Wayne when he was two years old. Even the hard childhood did not prevent him from realising himself. Wayne embodied his aspirations in reality and came to the level he is right now, the musician is the owner of a music label and best selling rapper.
He started writing his texts at the age of 8, at nine years he joined Cash Money records. The young rapper even decided to leave school and concentrate on his work. It shows the role music played in Lil Wayne's life.
Top 10 Lil Wayne songs of all time
Creating a list of all Lil Wayne songs is indeed a complex task; the number of his songs which have considerable importance is more than only 10. If you still do not know anything about the young rapper and his works you have a great chance to start an acquaintance with Lil Wayne's music from the best songs ever.
Lollipop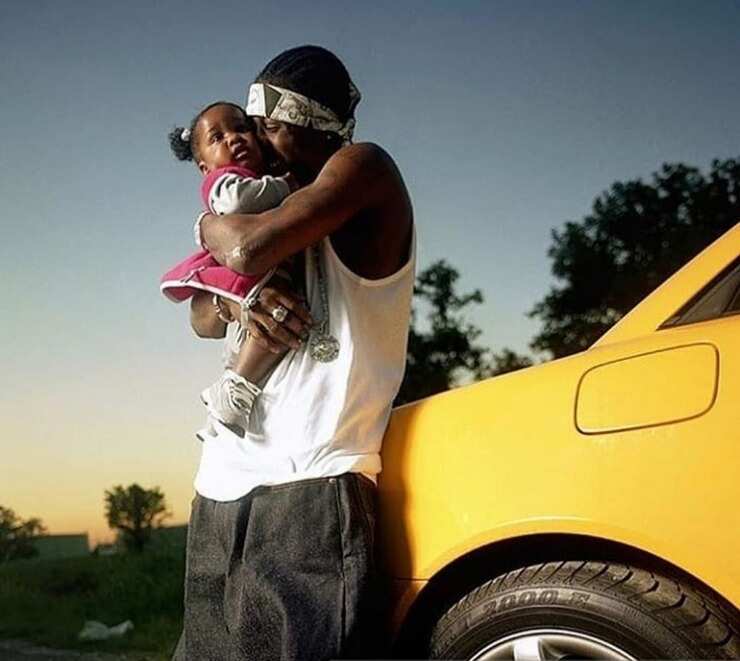 The vast majority of fans consider it the most popular in the Lil Wayne song list; it is rightly the national anthem of all his music. Lollipop entered to the album named Tha Carter III and was recorded with Static Major, the famous musician and producer. Here Lil Wayne shows the experimental side of his music; he shows that he can not only technically rap but also sing. Lollipop song is full of melody and auto-tunes.
Don't Cry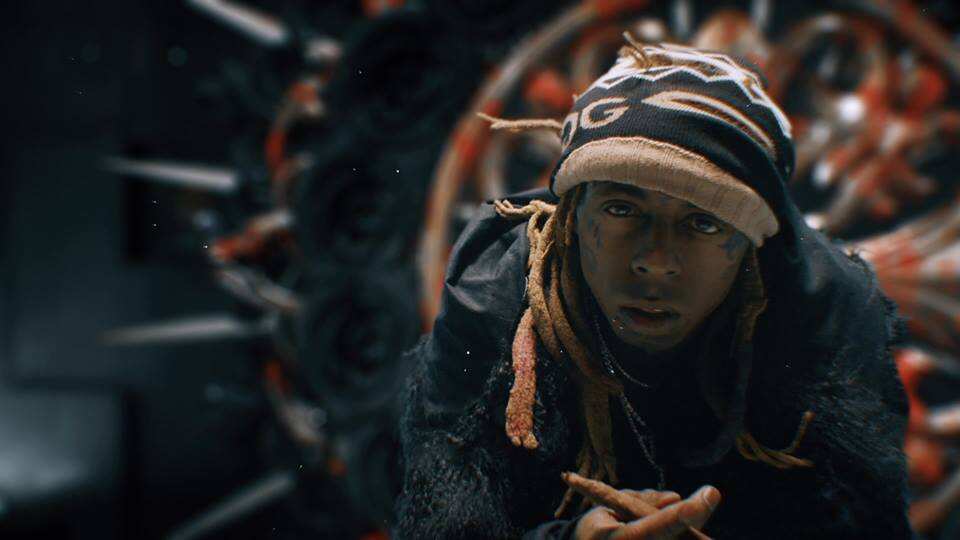 It is one of the newest compositions from Tha Carter V album released in 2018. This track is unusual for Lil Wayne because of the excess emotionality. The producer of the song decided to add one recorded chorus of XXXTentacion, who was killed in June 2018. The lyrics of Don't Cry fully reflect a lot of essential life problems and difficult situations every person should come through. Producers and Wayne created Don't Cry already after the X passed away. Lil decided to release the video on January 23, the birthday of X and paid tribute to the rapper.
READ ALSO: Top 25 Future songs so far
A Milli
In 2008, A Milli was one of the most significant tracks. Some people hated it because they could not understand the lyrics full of metaphors, paraphrases and hidden meanings. It occupied the first places in various charts, all radio stations played it, and still, everyone remembers A Milli. Almost every Lil Wayne song deeply grabbed into the souls of listeners. And it is not just about new songs. If fans listen to tracks released ten years ago, it is the sign of popularity.
6 Foot 7 Foot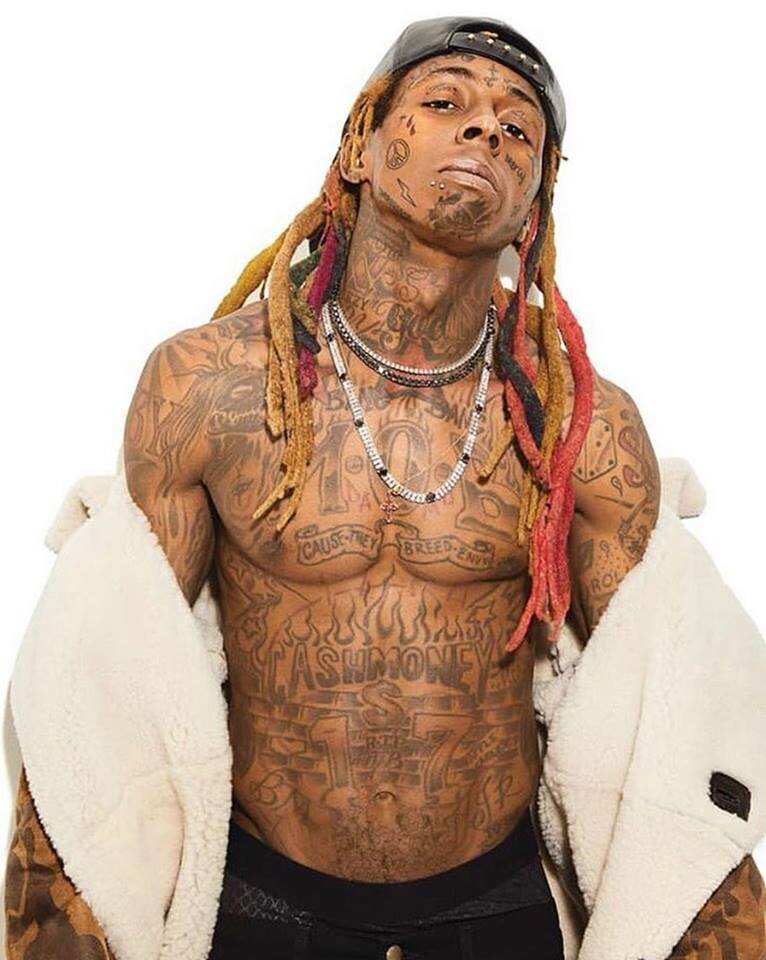 This single belongs to Tha Carter IV album. Some people try to explain the name of the song as the reference to the time he spent in jail. The "6'7" is the size of a cell in prison. The track is a mixture of strong lyrics and beats which entirely complement it. Cory Gunz is the featuring artist. 6 Foot 7 Foot shows the power of Lil Wayne's music to the whole world. In it, he announced himself the best rapper.
Love Me
Love Me enters the I Am Not a Human Being II album. Lil chose the best performers to feature the hit: rapper Drake and singer Future. Here they stood alone from difficult issues and devoted the song to women. Hot discussions about the girls' role in this track continue up till now. From the first glance, the matter of the song seems to be too unoriginal, but the due of every rapper is to create a banger about easy girls. The video helps to change the vision is the lyrics. Lil Wayne again did his best.
Go, Dj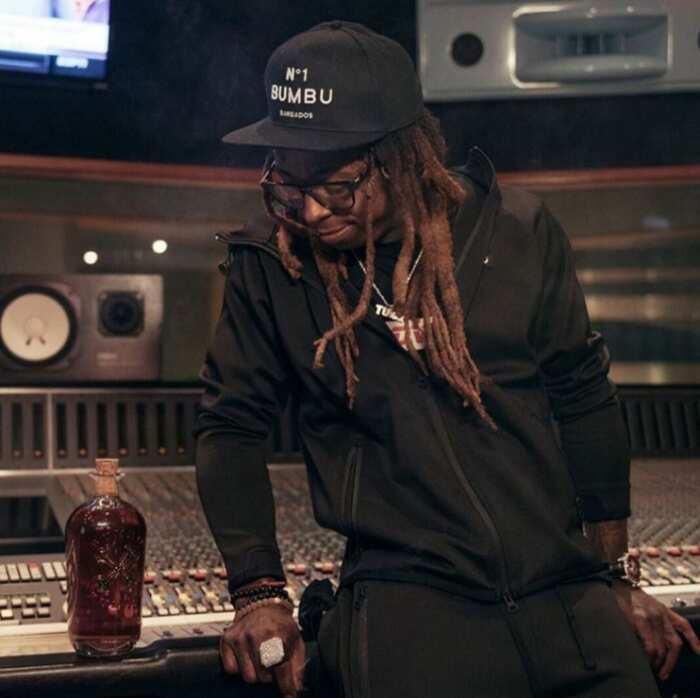 Many fans expressed the opinion that Go Dj is one of the most underestimated works of the early stage of Wayne's development. Lil released it in 2004 within Tha Carter album. After this track, he stopped being a rising star. Wayne broke into the hip-hop scene, and the world recognised him.
Uproar
The collaboration with Swizz Beats reveals all signs of modern hip-hop culture's impact. However, it does not say that Wayne's music sharply changes every year. He has the talent to be himself: he uses some new tricks but remains good old Wayne. The banger Uproar is the 4th single in the latest album named Tha Carter V.
Fireman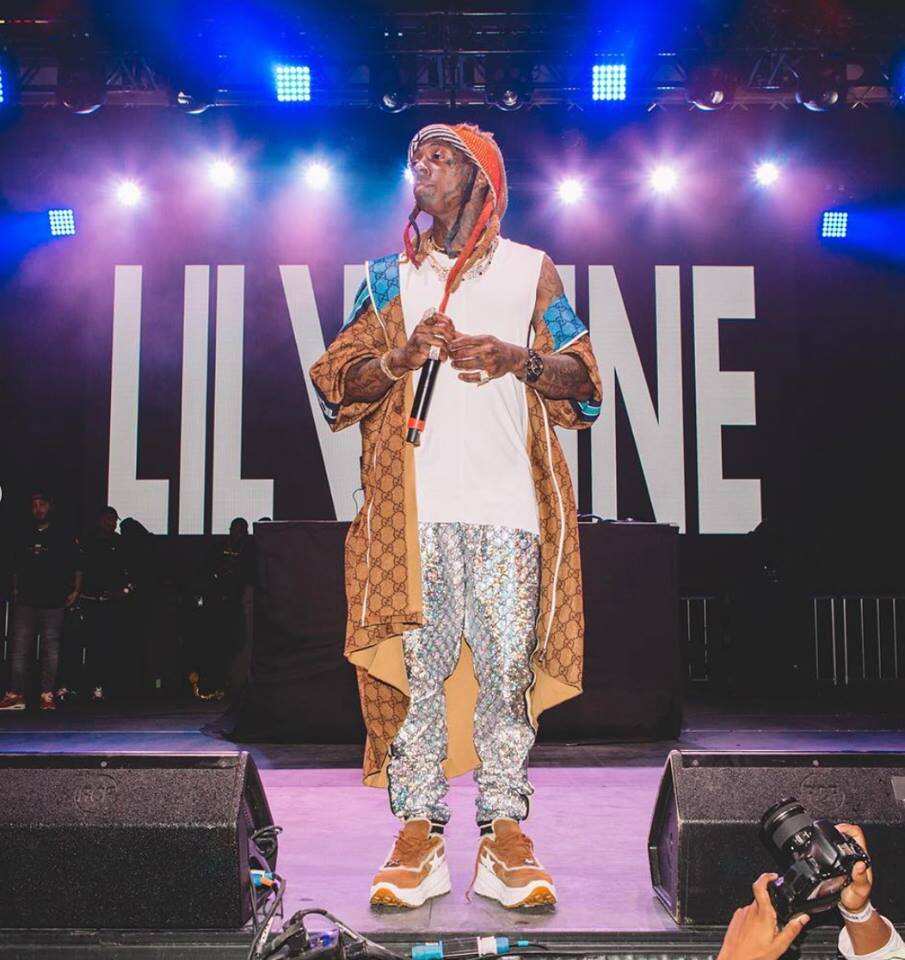 If you heard this song at least once you can proudly say you are Lil Wayne's fan. Fireman is the first song in Tha Carter II. Here we see the difference in the manner and flow. Even at that times, Fireman contained strong punches and fans disassembled a lot of quotations from this hit.
Tha Block Is Hot
It is the single from the same name album, which was the first in Lil Wayne's career. People who enjoy the creative activity of Wayne from the very beginning remember those feeling. It was the first official song from the young rapper they heard. Tha Block Is Hot is the most significant in every Lil Wayne songs list because it was a debut, the first step to success.
I Feel Like Dying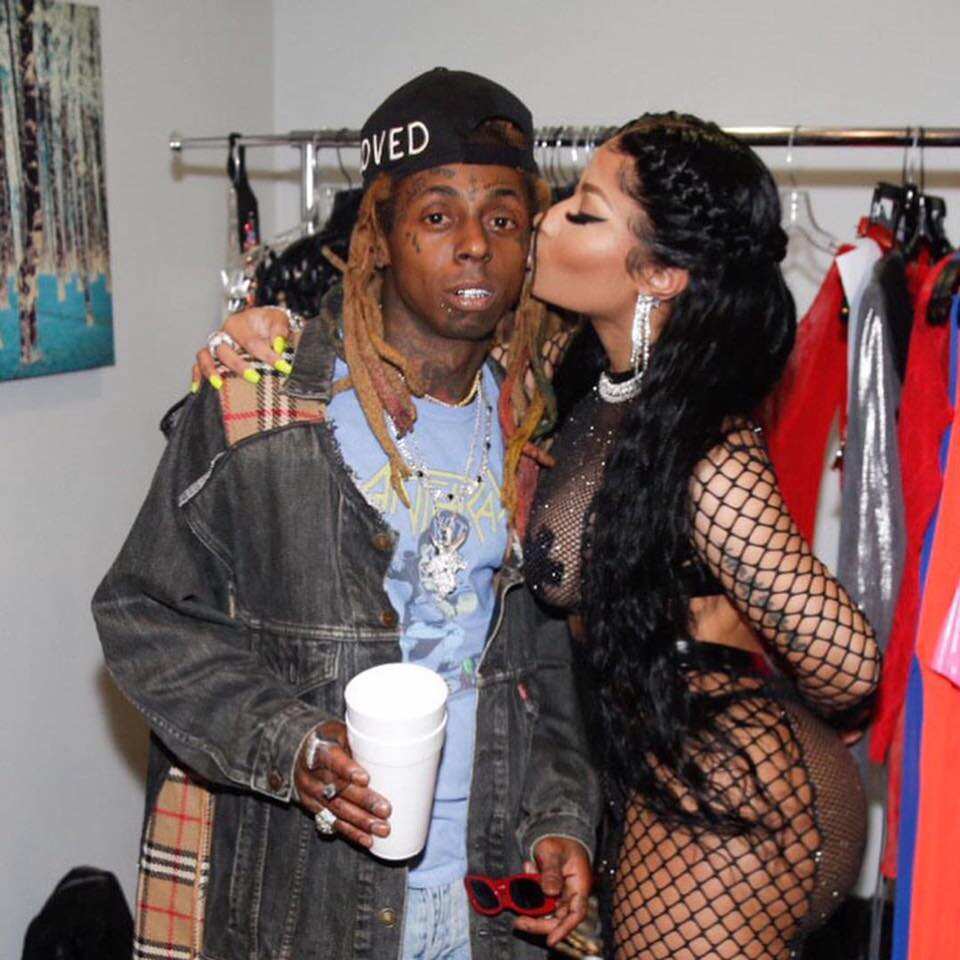 Everything here is ideally tailored: intriguing name with deep sense and melody, raising fear in the soul of the listener. Lil used a song written by Ann Swanepoel as a sample to create this masterpiece. The lyrics in I Feel Like Dying are autobiographical in some way because Wayne as far as many rappers had a drug addiction to find inspiration and so on.
All Lil Wayne's albums
The rapper's discography is vast, and it makes no sense to enumerate a full list of Lil Wayne songs; no one wants to read monotonous passages. For the entire period of his activity, Lil Wayne released 200 singles, not including remixes and remastered songs. It shows the hardworking nature of the rapper.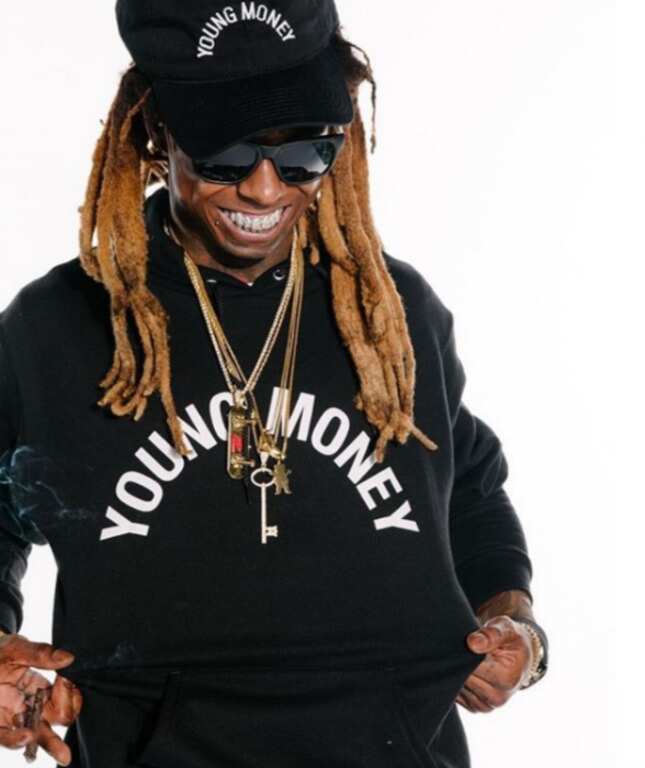 The best way of examining of Wayne's tracks is paying attention to the albums of the rapper. So, the artist released the following ones:
Tha Block Is Hot, 1999. Tracklist: Intro, Tha Block Is Hot, Loud Pipes, Watcha Wanna Do, Kisha, High Beamin, Lights Off, F*** Tha World, Remember Me, Respect Us, Drop It Like Its Hot, Young Playa, Enemy Turf, Not Like Me, Come Me, Up To Me, You Want War. It is the first album which became platinum.
Lights Out, 2000. Tracklist: Intro (Watch Them People), Get Off the Corner, On the Grind, Hit U Up, Everything, F*** Wit Me Now, Lil One, Break Me Off, Skit, Wish You Would, Grown Man, Shine, Jump Jiggy, Realized, Tha Blues, Let's Go, Biznite, Act a *ss, Beef. The Lights Out album was at the 16th place in the Billboards 200 chart after release.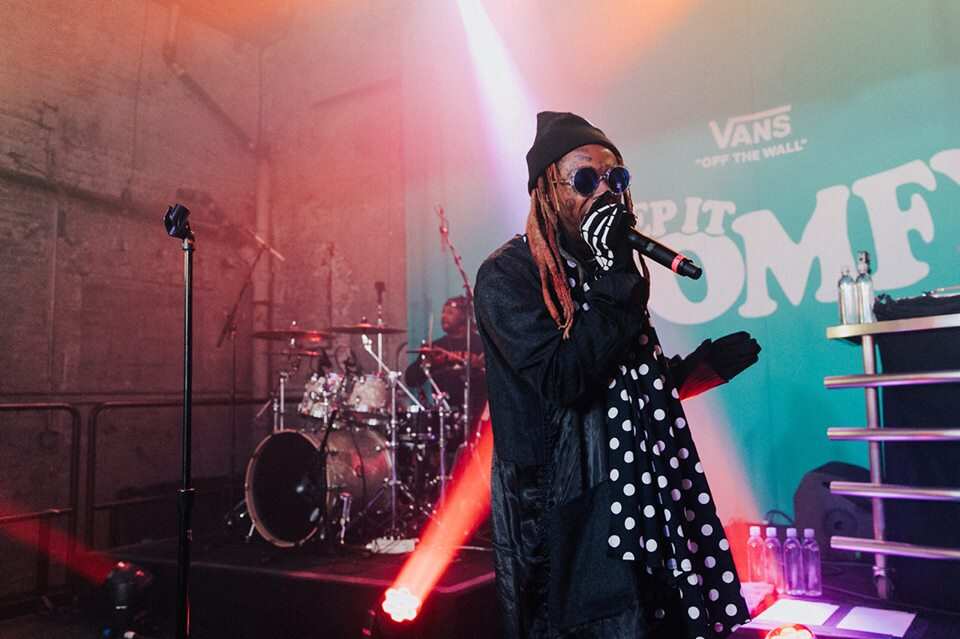 500 Degrees, 2002. Tracklist: Fly Talkin, Look at Me, Way of Life, Big Tigger Live on the Radio (feat. Big Tymers&TQ), Gangsta and Pimps, Lovely, Gangsta Sh*t, Big Tigger Live on the Radio, Bloodline, Where You At, Worry Me, 500 Degreez, Go Hard, Young'n Blues, Believe That, Rob Nice Live on the Radio, F*** You, What Does Life Mean to Me, Get that Dough, Fo Sheezy, Fly Talkin' Go Home. A week after the release, the rapper sold 10000 copies of this album.
Tha Carter, 2004. Tracklist: Walk In, Go D.J., This Is the Carter, BM J.R, On the Block #1 (skit), I Miss My Dawgs, We Don't, On My Own, Tha Heat, Cash Money Millionaires, Inside, Bring It Back, Who Wanna, On the Block #2 (skit), Get Down, Snitch, Hoes, Only Way, Earthquake, Ain't That a B*tch Walk Out. Wayne sold more than 800 thousands of copies.
Tha Carter II, 2005. Tracklist: Tha Mobb, Fly In, Money on My Mind, Fireman, Mo Fire, On tha Block #1, Best Rapper Alive, Lock and Load, Oh No, Grown Man, On tha Block #2, Hit Em Up, Carter II, Hustler Musik, Receipt, Shooter, Weezy Baby, On tha Block #3, I'm a D-Boy, Feel Me, Get Over, Fly Out. Tha Carter II also received a platinum certification.
Tha Carter III, 2008. Tracklist: 3 Peat, Mr. Carter, A Milli, Got Money, Comfortable, Dr. Carter, Phone Home, Tie My Hands, Mrs. Officer, Let the Beat Build, Shoot Me Down, Lollipop, La La, Playing with Fire, You Ain't Got Nuthin, Dontgetit. The rapper sold 1 million copies during the 1st week. This album became platinum three times.
Rebirth, 2010. Tracklist: American Star, Prom Queen, Ground Zero, Da Da Da, Paradice, Get a Life, On Fire, Drop the World, Runnin', One Way Trip, Knockout, The Price Is Wrong. Rebirth contains a lot of songs in the rock style. It was a debut in a new genre.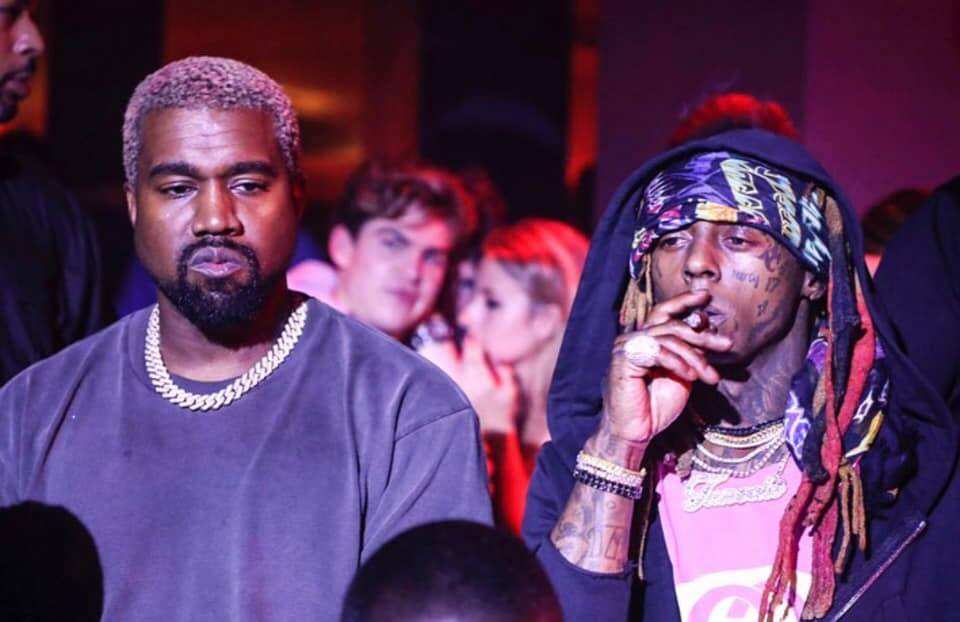 I Am Not A Human Being, 2010. Tracklist: Gonorrhea, Hold Up, With You, I Am Not a Human Being, I'm Single, What's Wrong with Them, Right Above It, Popular, That Ain't Me, Bill Gates, YM Banger, YM Salute, I Don't Like the Look of It. It took the second place in Billboard in the 1st week.
The Carter IV, 2011. Tracklist: Intro, Blunt Blowing, Megaman, 6 Foot 7 Foot, Nightmares of the Bottom, She Will, How to Hate, Interlude, John, Abortion, So Special, How to Love, President Carter, It's Good, Outro. The Carter IV got two platinum certifications.
I Am Not A Human Being II, 2013. Tracklist: IANAHB, Curtains, Days and Days, Gunwalk, No Worries, Back to You, Trigger Finger, Beat the Sh*t, Rich As F*ck, Trippy, Love Me, Romance, God Bless Amerika, Wowzerz, Hello. This album is the sequel to the same name album released in 2010.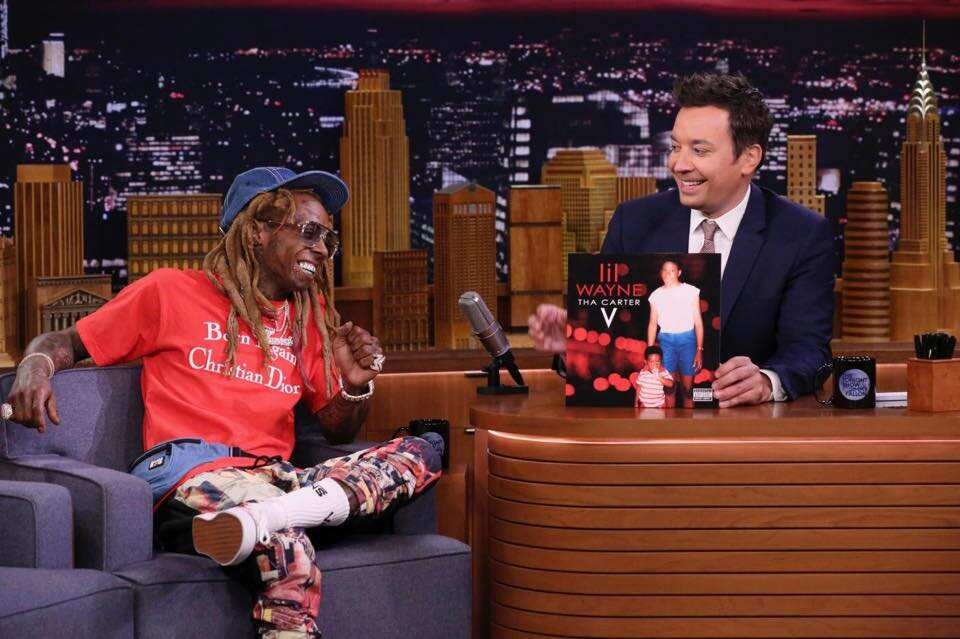 Free Weezy Album, 2015. Tracklist: Glory, He's Dead, I Feel Good, My Heart Races On, London Roads, I'm That Nigga, Psycho, Murda, Thinking Bout You, Without You, Post Bail Ballin, Pull Up, Living Right, White Girl, Pick Up Your Heart, Street Chains. Free Weezy was released and available only on the Tidal service.
Tha Carter V, 2018. Tracklist: I Love You Dwayne, Don't Cry, Dedicate, Uproar, Let It Fly, Can't Be Broken, What About Me, Mona Lisa, Dark Side of the Moon, Open Letter, Famous, Dope Niggaz, Hittas, Took His Time, Demon, Mess, Start This Sh*t Off Right, Open Safe, Dope New Gospel, Perfect Strangers, Used 2, Let It All Work Out. It is the last work, which also was certified as a platinum album.
So that, Lil Wayne had 12 studio albums. There were rumours that Tha Carter V, 2018 will be the last album in the career of Lil Wayne. The rapper talked a lot about his retirement starting from 2012. The musician added fuel to the controversy in 2016 by his post on Twitter. However, in 2018 interview with Billboard Magazine the rapper said the following about his possible retirement:
"I do think about retirement. I think about how I don't think I ever will."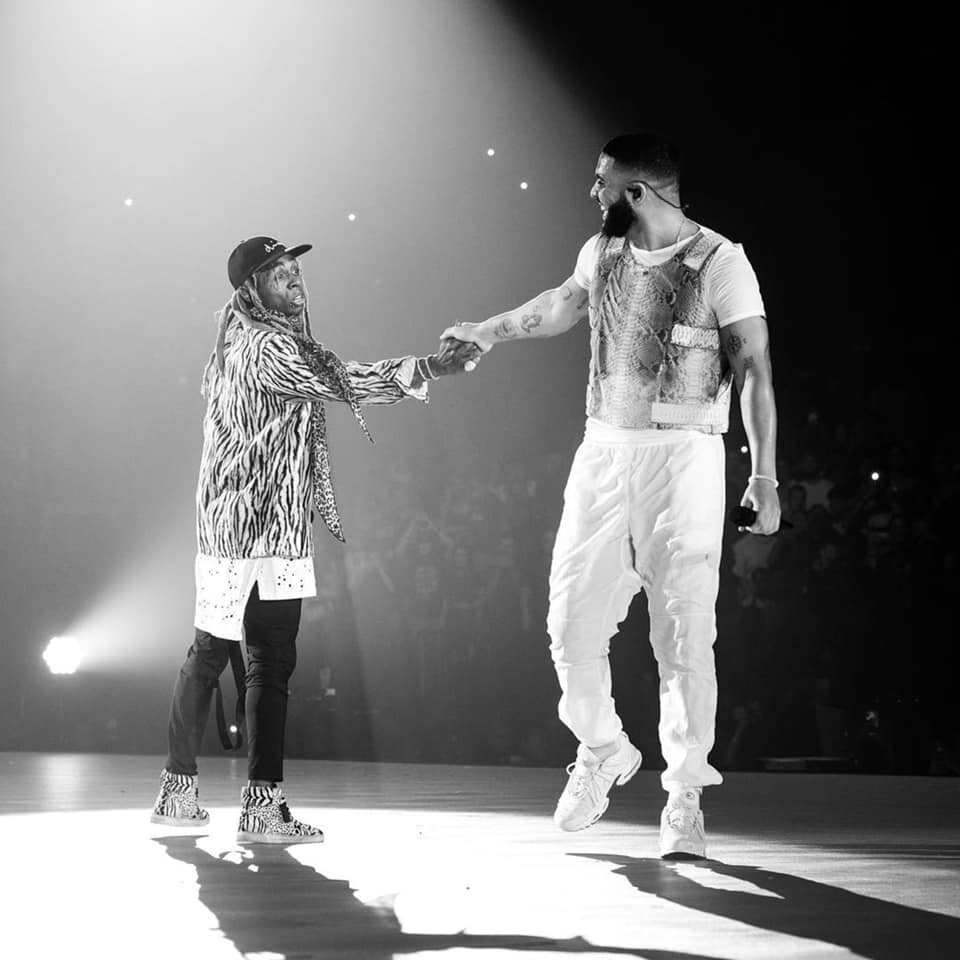 Those people who adore Lil Wayne songs are waiting for his new works soon. Judging by awards and the amount of work he has done, music is the sense of his life. Hopefully, Lil Wayne will not think about retirement and will continue to please his fans with new bangers.
READ ALSO: Lil Wayne's house
Source: Legit.ng