Daniel Johnston: the life and death of the famous songwriter
Daniel Johnston was reported dead on September 11, 2019. Troubled but much loved, he was a cult figure in alternative music. What kind of life did he have? How did he reach fame and gain his popularity?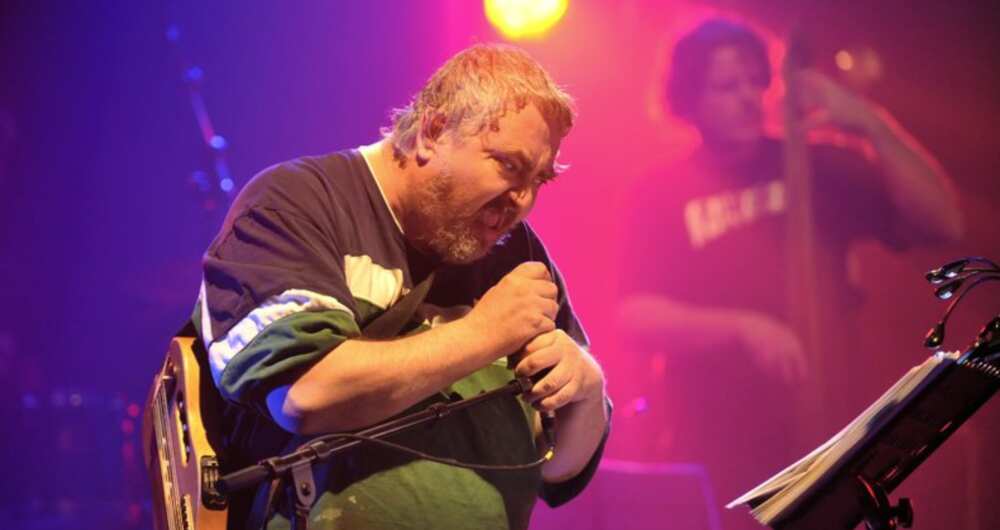 Daniel Johnston became a cult figure in a moment after Kurt Cobain was seen sporting a T-shirt with a piece of artwork from the artist's album. Up to that moment, the musician used to pass out his home-recorded cassettes to customers at McDonald's in order to become known.
The early years of Daniel Johnston
The future visual artist and singer-songwriter was born on January 22, 1961, in Sacramento, California. He had four siblings, among which he was the youngest. As he stated, it was a fundamental household of true Christian believers.
When the boy was still young, the family moved from California to West Virginia. Still, he did not live there long before moving forth to Austin, Texas. In the late 1970s, Daniel started recording his own songs with the help of an ordinary $59 Sanyo boombox. These recordings featured his singing and playing piano and chord organ.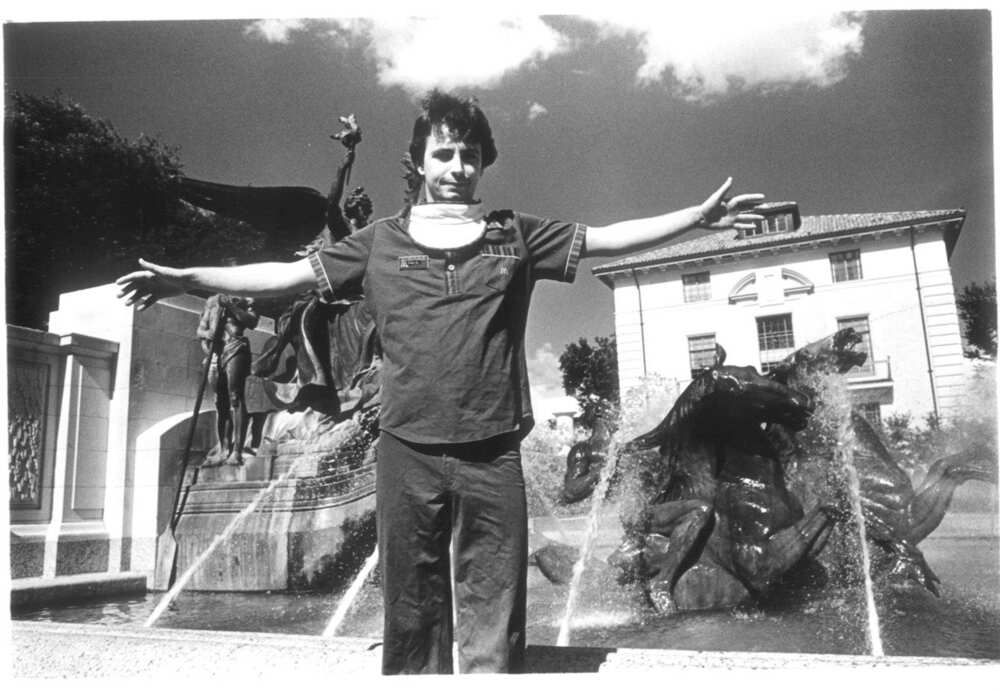 The homemade recordings quickly attracted the attention of musicians and music press. The songs were lovely and very clear even though slight glimpses of the fractured mind were noticeable from time to time. The habit of giving his tapes practically to everybody he met gained him a big audience. People wanted his live concerts and attended them with much anticipation and pleasure. Eventually, Johnston appeared in The Cutting Edge episode (1985) together with other Austin musicians. The same year, he participated in the local Woodshock music festival.
The late 1980s brought Johnston to New York where he recorded his album titled 1990. This album was his first professional recording, which made a huge contrast to his homemade tapes. This was a sad time too, because of Daniel's health. His mental issues, yet quite slight, started to develop in the course of working with the 1990 album. Due to this aggravation of the disorder, the musician was examined thoroughly and diagnosed with schizophrenia.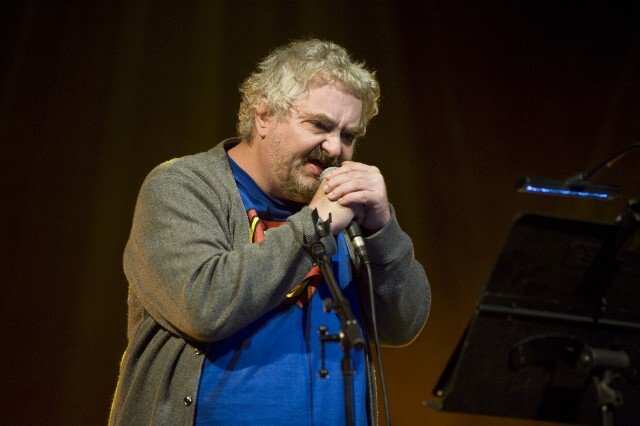 Still, this was not the only issue. The early 1990s brought another psychotic episode that showed a much deeper problem. While on a private two-seat plane, Daniel believed that he was Casper, the famous cartoon ghost. He took the ignition key out of the lock mid-flight and threw it out through the plane window. This action made his father (actually, the pilot of the plane) crash-land. Both men suffered only minor injuries, but such a case could not be left unattended, and Daniel was hospitalized. This time, he was diagnosed with a bipolar disorder in addition to the already existing diagnosis.
The health problems and treatment distracted the artist from new releases for several years. His popularity did not go down, though. The most significant attention was drawn to him when Kurt Cobain appeared in a T-shirt that featured Daniel's artwork. It was a little alien that slightly resembled a frog. Later, the creature received the name Jeremiah the Innocent. It was depicted on the cover of Hi, How Are You? album; in 1993, a record store in Austin had a mural with this alien painted by Johnston on its wall.
In addition to the T-shirt, Cobain named Yip/Jump Music (Johnston's cassette album released in 1983) among his favourites.
Even though the artist was at a mental hospital, record labels started a real war trying to sign him. The musician rejected the offer from Elektra Records because they were working with Metallica, whom Daniel considered satanic. Then, he also turned down his regular manager Jeff Tartakov. In February 1994, Johnston joined Atlantic Records and released his album Fun in September. The album was a failure from the commercial point of view, and in 1996, the label parted with the artist.
Daniel Johnston: the return after the millennium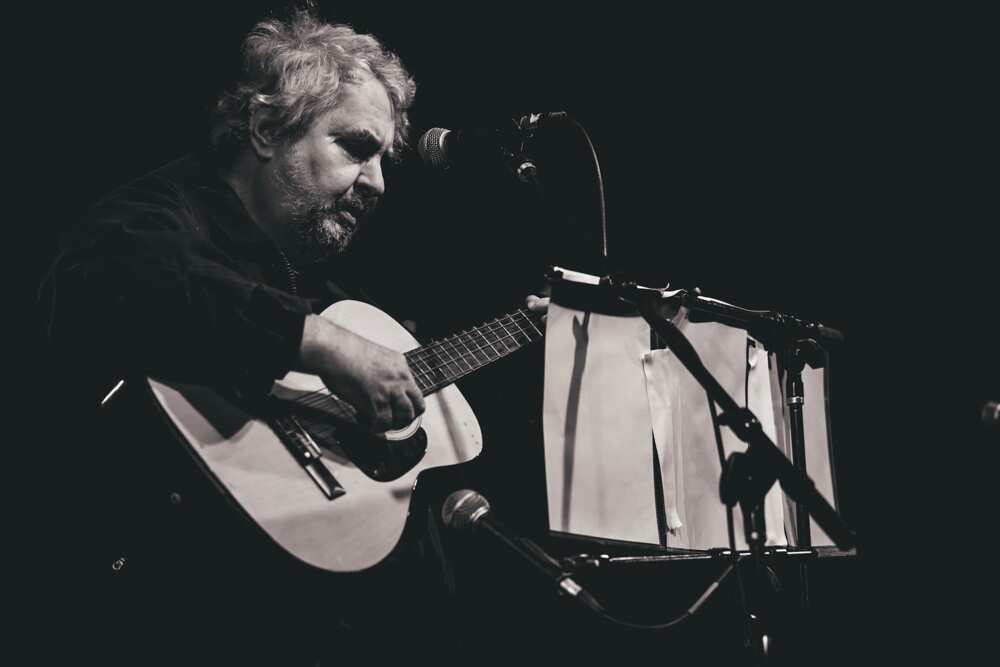 The musician returned in 2004 with another release. The Late Great Daniel Johnston: Discovered Covered featured a number of his hits performed by various artists like Beck, Tom Waits, Eels, Sparklehorse, and others (Disc 1) and original recordings of the same songs performed by the author (Disc 2).
Next year, Infernal Bridegroom Productions (a theatre company located in Texas) won a grant for collaboration with Johnston. They wanted to create a rock opera titled Speeding Motorcycle, based on his music.
In 2005, The Devil and Daniel Johnston, a documentary movie about the artist, received tremendous success. After the movie, Daniel's popularity started to grow, and his potential of a touring artist became more apparent.
In 2006, the artist's own label, Eternal Yip Eye Music, released the very first compilation of the musician's most prominent hits titled Welcome to My World. This was the beginning of his thick touring activity over the next few years. Daniel's artwork was presented at many exhibitions in London, New York, Liverpool, Sacramento.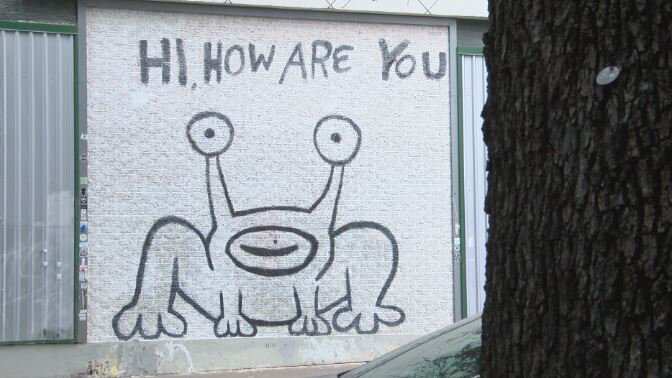 In 2008, The Angel and Daniel Johnston – Live at the Union Chapel (DVD) was released, and it was the first-ever concert record of the musician. In 2010, Smashing Studios and Dr. Fun Fun produced a platform game for iPhone titled Hi, How Are You. It is much like Frogger, only the music and art belong to Johnston.
Over the next several years, the artist collaborated with clothing brands, participated in various exhibitions and performances dedicated to his personality.
In July 2017, the artist announced his closing tour and commented that he would like to retire from live performances. He planned a five-day tour, each stop on which was backed by a band that had once influenced his own creativity. The New Orleans show featured The Preservation All-Stars; in Philadelphia, The Districts and Modern Baseball joined the event; Jeff Tweedy backed the Chicago piece; Portland and Vancouver nights were held together with Built to Spill.
The legacy and death of Daniel Johnston
Within his career, the artist released 20 albums and numerous artwork pieces. He influenced and inspired many souls. His boyish voice, beautiful and so pure melodies with a deep meaning touch the deepest strings in one's heart.
Daniel's health had been on the decline within recent years. He suffered from kidney disorders, diabetes, and hydrocephalus, and not long before his passing, he was reported to fall and be hospitalized. The mental issues that had been inevitably connected to his creativity are now recognized as an inextricable part of his great talent.
On Tuesday, September 10, 2019, the artist was let go home from a hospital where his kidney disorder was treated. Dick Johnston, the singer's brother, reported that everything seemed quite well on Tuesday evening. Still, on September 11, early Wednesday morning, Daniel Johnston, a much troubled and hugely gifted personality, was found dead of a suspected heart attack in his home in Waller, Texas. He was only 58.
Source: Legit.ng