Stitches rapper: age, height, net worth, wife, tattoos, death rumors
The rapper Stitches is a dramatic person who has attracted some controversy throughout his life. Still, he sticks to his lifestyle, since the music direction he is currently working in has brought him popularity and wealth. If you are interested in famous American rappers and their success stories, then perhaps the story of Stitches rapper will also be appealing to you.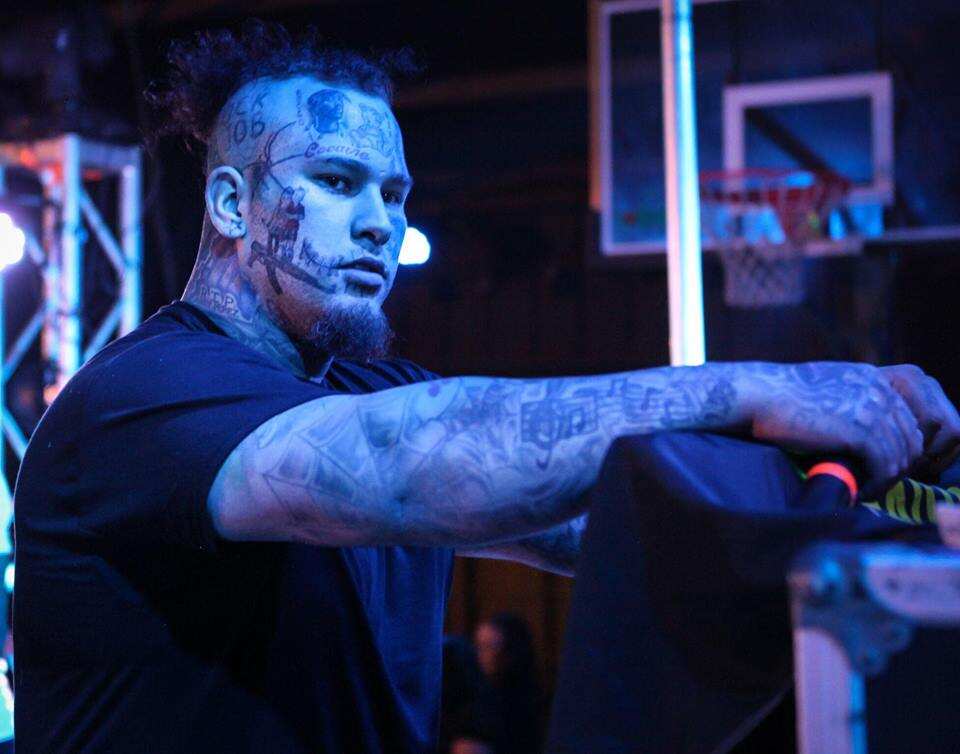 Once you take a look at Stitches the rapper, you will understand that he is an extraordinary person. He is famous for stirring controversy in his music and picking fights with other rappers, as well as for his multiple tattoos. Some might disagree with his violent lifestyle, but the fact is that he has managed to become really popular for being who he is.
Stitches rapper biography
The mysterious rapper Stitches has a massive backstory behind his success. The real name of this unusual musician is Phillip Nickolas Katsabanis. The future rap sensation was born in Miami, Florida, to his parents – Alex and Esther Katsabanis. It is known that his mom and dad got divorced when the boy was only one year old. He also has two older brothers, whose names are Alex Jr and Dimitri.
Phillip has had a fiery temper since he was a young boy. He went to G. Holmes Braddock High School, located in Miami-Dade County, but later he dropped out of school. As Phillip himself confirmed, he was expelled because of punching the principal in the face. The young man got arrested, and since then he was always on his own.
The future rapper left his hometown and went to look for success to South Beach, Florida. He quickly found himself without money, and to make some cash he started selling the forbidden substances and weapons. Apparently, his act of a troublemaker had started even before he became a prominent hip-hop singer and amazed the lovers of this genre.
Inspired by his success, the rapper continued working and went on to release two of his next mixtapes. The first of these tapes was given the name "Brick Bible", and then the next, "Supple and Demand", followed. The release of all these tapes later resulted into the production of his debut album. This album produced the track that made him famous, known under the name "Brick In Yo Face". This song was a breakthrough in Phillip's genre and made his name known to the public. The music video for this track has gained more than 28 million views on YouTube. The WorldStarHipHop website, in particular, assisted Stitches in reaching such stunning popularity. Some other popular songs from this mix were "I'm Just A Gangsta" and "Mail". A few certain popular DJs, such as DJ Cinemax and DJ Ace, helped the controversial rapper to produce this mix.
Inspired by his success, the rapper continued working and went on to release two of his next mixtapes. The first of these tapes was given the name "Brick Bible", and then the next, "Supple and Demand", followed. The release of all these tapes later resulted into the production of his debut album, which the controversial rapper decided to name "For Drug Dealers Only".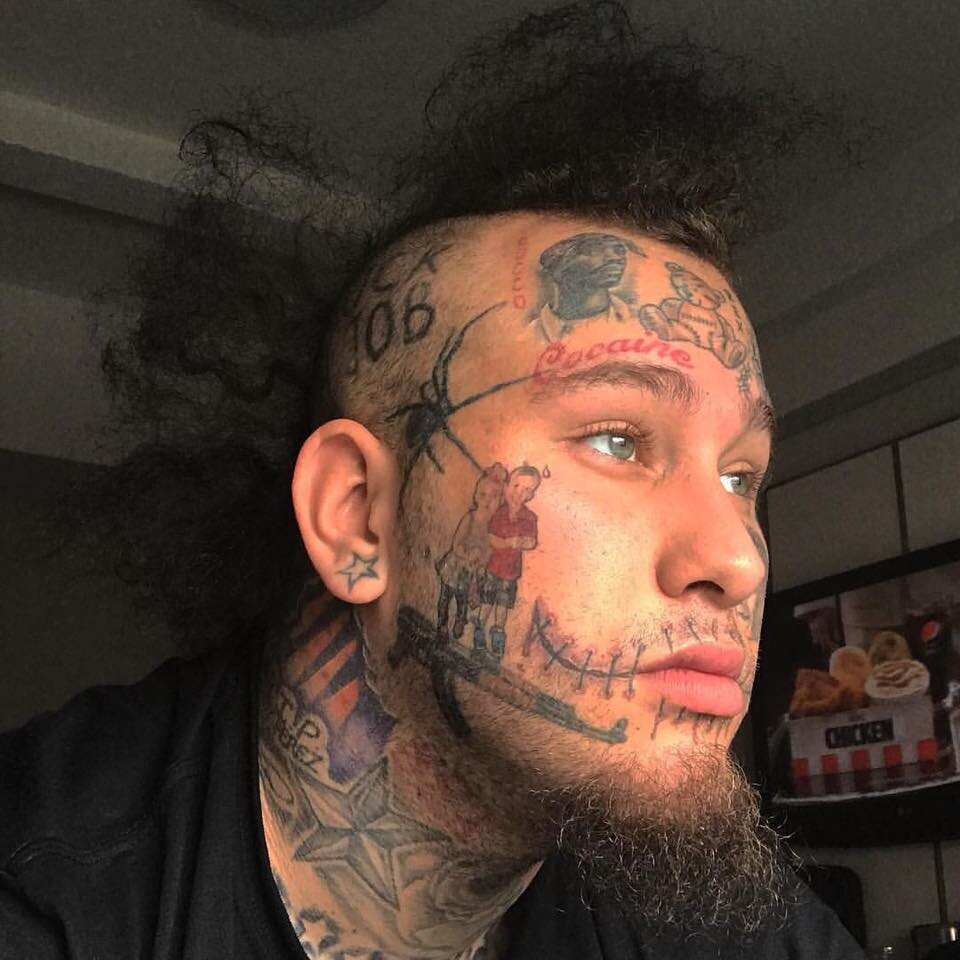 The eccentric hip-hop star went on to work on the second album, called "Tales of a Drug Lord". As usual, the song lyrics and sounds were very edgy, in the style of Stitches. This album produced a well-received song titled "Pain and Success". The place of Stitches among famous hip-hop artists was solidified with the release of his second album.
The rapper got inspired for his music by some of the favourite artists that he often listened to, especially Wiz Khalifa, Juicy J, and Gucci Mane. He also got some inspiration from the creative works of the artists like Blac Youngsta, Trace Cyrus, Fat Trel and Compton Menace.
Unfortunately, even though the image of t is appealing to the public who enjoys hip-hop songs, it does not help fight the stereotypes about the rappers being violent. Stitches had a lot of issues with negative self-image and anger management. There were some situations where he could not control his adventurous streak. For instance, in 2015 he got into a fight with Wack 100, the manager of The Game. In 2017 he was arrested and charged with gun and substance use. The police found proof of him being guilty. Luckily, the rapper got a reasonable attorney, who saved him from jail time.
When he speaks about his jail experiences, Stitches assures that he never did anything wrong, and only went to prison because of other people. He confessed that he decided to get face tattoos to show people that they should not mess with him and rat him out.
Another interesting fact is that the rapper trademarked his name legally. This means that he owns this word, and if anyone would want to put this name on their shirt, the rapper has a right to sue this person. He also has a crew called "TMI", which stands for "Too Much Ink". The artist registered his own publishing company under this name.
Stitches rapper age
Stitches, or Phillip Nickolas Katsabanis, was born on June 17th 1995. This means that he is 23 years old. At such a young age, the rapper has already had all kinds of life experiences and is not going to stop here.
READ ALSO: Top trending Lil Wayne songs 2019
Stitches rapper tattoos
Some people might say Stitches has stupid tattoos because not everyone would be bold enough to cover their face in them and many people still misunderstand such bravery, but he assures there is a meaning behind each of them. For example, he has an AK-47 tattoo on his face! Phillip got this tattoo when he was only 16 years old. When the rapper is asked why he got such a permanent picture on the face, he says that AK-47 is his favourite gun and he did not see a big deal in tattooing it on his jawbone. Some of his other significant tattoos include the teddy bear on his forehead and actual stitches across the mouth, which possibly is a symbol of his stage name. In 2017, he even tattooed the face of his first son on his cheek, explaining that the boy changed his life.
It is speculated that some of the tattoos of Stitches are heavily inspired by the comic book character Joker, since he also had a lot of various tattoos everywhere, including the face. Many people think of the eccentric Joker when they see Stitches and his symbols.
A lot of people would like to see Stitches rapper before tattoos. There are not a lot of photos of his clear face, because once he got in show business, he started tattooing things all over his body and face. However, recently he did a 10-year challenge and posted a photo of himself in 2009, which you can see below.
It looks like the artist has gone through a lot of changes throughout these past ten years. It is hard to believe that he was only 13 years old in the photo on the right.
Stitches rapper height
The singer who released a hit song "Brick in Yo Face" is a tall man. More accurately, he is 6 ft 1 inch tall (which equals 186 cm). The rapper Stitches also has a chubby body shape.
Stitches rapper net worth
There is no clear information about the rapper's net worth because his representatives have never disclosed it to the public. However, we know that he is quite a wealthy man. According to the website famousbirthsdeaths.com, Stitches net worth is estimated to be $500 thousand.
Is the rapper Stitches dead?
At one point, there was a rumour that proclaimed Stitches rapper dead. It was reported that he got killed in a shooting near the club Miami Gentlemen. Some articles and images were floating around social media to make people believe that the rapper passed away. However, later it turned out that these rumours were nothing else than a publicity stunt. Still, the rapper got a good promotion out of these, and they helped to move his career forward. So, the answer to the question is – Stitches is alive, and his career is thriving.
Stitches rapper wife
Some people who have a look at this unusual artist are wondering – who is rapper Stitches wife? And how does she manage to remain patient by his side, knowing the changeable temper of the rapper? The answer to these questions is right here.
It is true that the man used to have a wife, but they got divorced in 2017. The rapper's ex-wife's name is Erica Duarte, and she works as a judicial assistant. The rapper married Erica when he was only 17 years old. The two have a severe age difference, as Erica is said to be eleven years older than the rapper. One more interesting fact about this woman is her participation on the reality show "Paris Hilton's New BFF", where the famous public figure was choosing a new best friend for her. However, Erica did not become popular after being a part of this show. Her name only became known to the public when she got married to the rapper.
The couple met in 2012, and very quickly fell in love with each other. After a short period of dating, they got married in October 2012. Before becoming his wife, Erica was a personal judicial assistant to Stitches. Against all the odds, the two managed to stay together for five years and have three children together. In 2013, their first son, Rex, was born. A year later, they had another son, Rocco. They also have a baby daughter named Evelyn.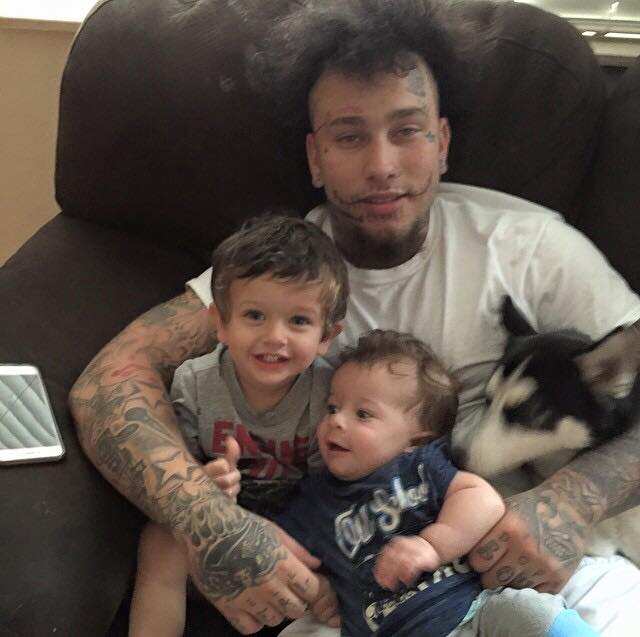 After divorcing Stitches, Erica very rarely appears publicly. She also is inactive on social media, so it is difficult to find something about her life. However, despite the violent image of Stitches, he really loves his children and often spends time with them. He frequently posts photos with Rex, Rocco and Evelyn on his social media pages, and shares fascinating facts from his life as a father.
Stitches rapper nowadays
After all of his painful life experiences, the rapper wishes to change for the better and become a person with wiser decisions. He also wants to inspire people through his music and lyrics, and produce more positive tracks. The artist Stitches is trying his best to beat his substance addiction and make amends with those people who he hurt. In one of his interviews, the rapper revealed that he does not understand why he behaved this way when he was younger and is making efforts to get rid of all the negativity in his life. Perhaps, after becoming more mature and having children, he completely reevaluated his lifestyle.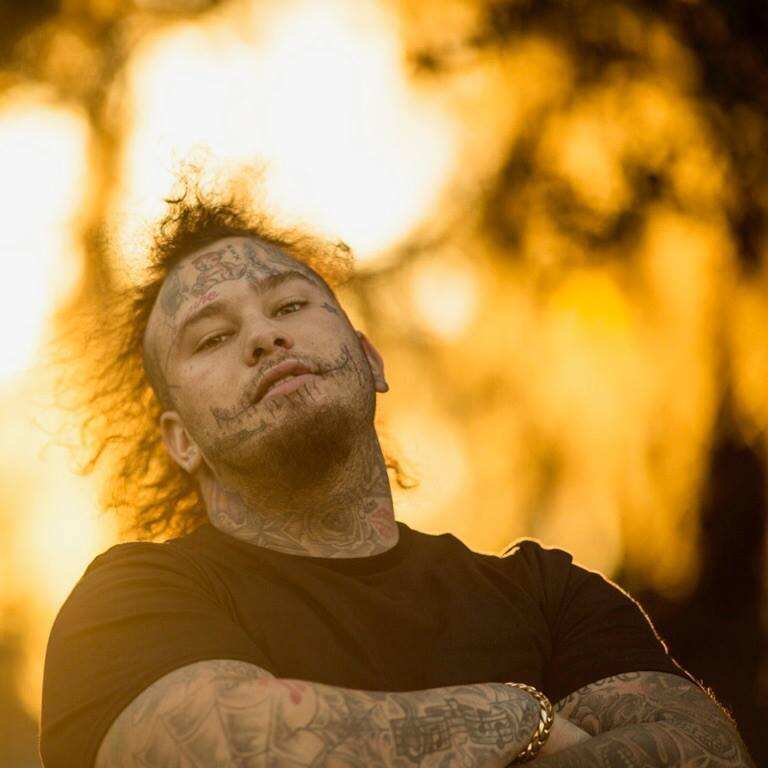 The story of Stitches rapper can be viewed as controversial, but in the end, it teaches us that every person regrets their bad decisions and is at their happiest when they decide to amend the past.
READ ALSO: Matt Ox rapper: birthday, age, height, net worth, parents
Source: Legit.ng